Statistics Canada Releases Crop Acreage Estimates
1 month ago
-
Ending off the month of June, Statistics Canada revised its 2018 Canadian crop acreage estimates. The grain trade generally expected and received updates reflecting an increase in canola area and a trimming of wheat acres relative to its report released in April.
Seeded acreage of the major pulse crops were dialed back slightly, the result of tariffs imposed by India continuing to weigh down the price outlook. Barley acres increased from the April estimate as about expected.
Canola
Canadian farmers reported the intention of seeding 22.7 million acres of canola in 2018, an upward revision of 1.4 million from their previous report, but still down 1.1 per cent from the record 23 million acres seeded in 2017. PFCanada was looking for a number equal to last year, but this was close.
Ultimately, the higher canola number does not change the price outlook as market attention now shifts back to summer weather and emerging global oilseed trade patterns highlighted by United States and China conflict.
Wheat
Canadian farmers reported all wheat seeded area at 24.7 million acres, a 2.2 per cent revision lower from what StatsCan projected in April, but still up 10.4 per cent from last year. Durum wheat though saw an unexpected jump up to 6.19 million acres.
Spring wheat lost about one million acres from the spring report, but the yield and quality outcome from this 2018 crop carries more weight to determining supply and influencing grower returns.
A weak Canadian dollar and an eventual less aggressive export tone from Russia and the European Union should ensure ample wheat export opportunities from Canada.
The durum number comes in higher than the marketplace needs, suggesting a price outlook that continues to grind along at a sideways trend for now. It will likely take some work and time for a price uptrend to assert, but first durum has to find a bottom.
Soybeans
In 2018, the area sown to soybeans is down 13.2 per cent from 2017 to 6.3 million acres. That's in line with StatsCan's April estimate, but perhaps at the lower end of trade expectations. The four largest producing provinces in the country – Ontario, Manitoba, Quebec and Saskatchewan – all planted fewer acres.
Barley and oats
Total area seeded to barley rose 12.7 per cent from last year to 6.5 million acres in 2018. Strong winter and spring prices for feed barley likely attracted additional acres.
Canadian farmers reported seeding 3.1 million acres of oats, down 4.8 per cent from 2017. A weak and flat price environment drew away oat acres to other cereal choices. If yield and quality verifies for 2018, I think we can expect the same going nowhere market trend extending for at least six months or more.
Lentils and peas
Canadian farmers reported that areas seeded to lentils decreased 14.5 per cent in 2018 to 3.8 million acres. Acreage seeded to dry peas fell 12 per cent to 3.6 million acres. Both commodities were down 200,000 to 300,000 acres from the April report and coming in closer to what trade ideas were coming into the spring season.
Fundamentally, the price outlook for edible peas is poised to be the first pulse market to reinvigorate, but not until after competitively priced exportable surpluses from the Former Soviet Union states are eroded. My best guess is that lentils still have another year of grind before pricing can shift back up to higher levels.
Bottom line
Canadian crop acreage, according to Statistics Canada for 2018 sees some shifting back to canola and away from spring wheat and pulses.
Source: Farm Credit Canada
Olds College Embraces the Future with Launch of Smart Farm
2 months ago
-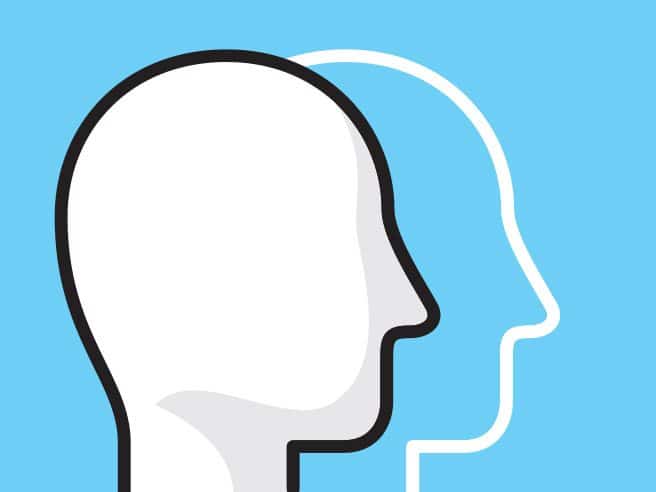 Olds College has officially launched the Olds College Smart Farm, an exciting new initiative that will see the College transform their existing farm operation into a farm of the future by incorporating the latest technologies aimed at improving productivity while efficiently and sustainably using resources.
"Working with industry partners from the agriculture and technology sectors, the Olds College Smart Farm will provide a cutting edge learning environment for our students and lifelong learners by providing a hands-on venue for industry to develop, integrate and test new agriculture technology and practices," comments Stuart Cullum, President, Olds College.
A multi-million dollar initiative, the Olds College Smart Farm will be implemented in phases. The College is collaborating with partners from the private and public sectors, and government to build and fund this initiative. The plan is to grow partnerships along with the Smart Farm in the coming months and years to enhance student learning and applied research opportunities.
Phase one focuses on crops, with 110 acres being transformed into a smart farm by:
installing stationary soil monitors
installing digital weather stations
evaluating soil and crops using spectroscopy and multispectral imaging along with artificial intelligence neural nets to help determine the differences in healthy and unhealthy plants, and the causes for health deterioration
installing wireless grain bin sensors
installing a wireless mesh network that will provide wi-fi to the entire farm
equipment monitoring and control for best practice precision agriculture, including the use of monitors and controls on contractor equipment to gather data
the use of UAVs (unmanned aerial vehicles)
installing rural narrowband connectivity to ensure high quality internet connectivity
incorporating farm management software platforms that gather, store, and visualize production and management data
utilizing data analytics, machine learning, and AI to turn data into information, and information into knowledge
partnering with expert agronomists who will serve as agronomic coaches to help analyze the data
"At Olds College we believe that agriculture is a key industry to our province and country's success," comments Cullum. "The Olds College Smart Farm creates an open environment for collaboration and research among industry and other post-secondary institutions to work together to advance the agriculture industry. Olds College has a great opportunity with our Smart Farm to facilitate engagement that address the challenges facing agriculture, in order for our ag sector to produce more while using less."
The College also announced today that they are working to develop new programming in agriculture technology, and have partnered with Agri-Trade to host a Smart Ag Expo next summer. The Smart Ag Expo scheduled for August 13 & 14, 2019, will be a combination of an outdoor farm show, with hands-on technology demos, and a series of conference style workshops and courses that the public can register for.
Superclusters and Accelerators Might Transform an Industry
2 months ago
-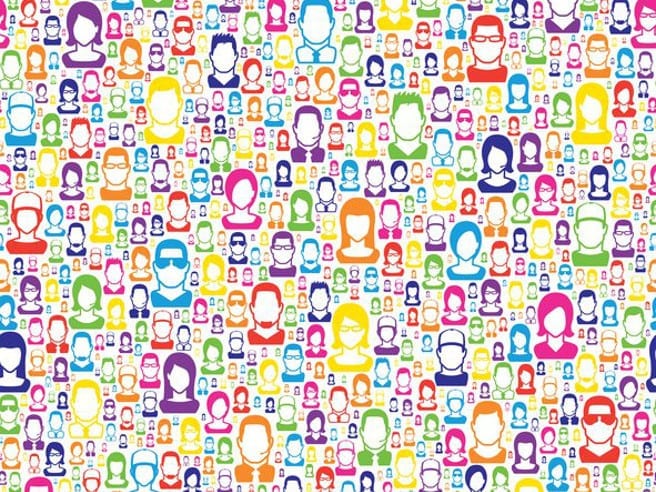 Supercluster is one of the latest buzzwords beings bandied about in the ag media these days. A cluster, as defined by Canada's Ministry of Innovation, Science and Economic Development, is a "dense area of business activity containing a critical mass of large and small companies, post-secondary and other research institutions" that "energize the economy and act as engines of growth."
Superclusters build on the advantages of clusters. "These innovation hotbeds," states the Ministry's website, "have stronger connections, a long-term competitive advantage, global brand recognition and an outsized positive impact on job creation and economic growth."
Through its new Innovation Superclusters Initiative, the feds are investing up to $950 million over five years in five select superclusters "with the greatest potential to build world-leading innovation ecosystems" and "secure Canada's future as an innovation leader." The initiative is specifically designed help Canadian companies grapple "with an unprecedented rate of change," and partner in new ways to "remain at the forefront of competition, address key challenges and build a shared advantage."
One of these five superclusters is Protein Industries Canada (PIC), a group of over 120 private firms, institutions and other stakeholders across Western Canada and beyond, allied to fully develop the potential of plant-based proteins from pulses, grains and oilseeds, from canola to hemp. PIC notes that plant-based protein is already a $13 billion market of which Canada currently holds a minimal share, and that the global need for plant protein will greatly increase in the decades to come.
The federal funding received by PIC supplements roughly $400 million of cash, in-kind and venture capital commitments already made by PIC members. PIC's projects – which are expected to be finalized this fall – will focus on crop breeding, crop production, value-added processing and export development.
Wilf Keller, president and CEO of Saskatchewan-based Ag-West Bio, believes superclusters can be transformational for agriculture and the seed industry in that they involve a large number of organizations working cohesively and setting aside provincial borders. Ag-West Bio is a founding member of PIC and itself a bioscience industry alliance of research institutions, private firms and other groups that started in 1989.
Keller adds that "it's important that PIC is sustained over the long-term, 25 to 50 years, so it can do its part to make Canada as a whole much more competitive."
In terms of seed-related projects that PIC may undertake, Keller notes that breeding seed with higher protein and better-quality protein are certainly possibilities, as is breeding to making protein easier to process.
"Canola is a $27-billion industry, mostly based on oil," he says. "If you can remove the hull that adheres to the seed more easily, even breed for seed where the hull is not so strongly adhered, that would save a lot of money and open up opportunities for canola protein. Most canola protein (meal) is used in the U.S. dairy industry, but there are many more opportunities in companion animal, aquaculture and other markets."
Canola Council of Canada (CCC) Chair David Dzisiak agrees that PIC could be transformative for the canola industry.
"Within the next five years, there will be a $300-million investment in R&D, focussed around the development, production, processing and commercialization of protein from canola and other crops," he says. "It's an extraordinary amount of money. This is the protein decade. The growth used to be around oil, and that still exists but not at the pace that it was. Vegetable protein for human consumption and feeding animals is in demand, and there is also demand for specialized protein that canola hasn't been able to participate in. PIC may change that."
CCC President Jim Everson agrees that development of canola protein is very important. He reiterates that the R&D PIC undertakes may help answer the question, "How do you develop seed that has more of the protein that's desired and sets you up so that it's easier to access and fractionate?"
Dzisiak points out that PIC's creation is timely, in that high-quality genetics can now be harnessed with high-tech methods to improve yields and employ novel processing technologies. "The latest generation of plant breeding tools like gene editing and advanced genomics will be used to develop new high-protein seed types," he says. "It will take five to seven years instead of 15 to 20 years."
SASC Supercluster and Bioenterprise Accelerator
 Shortlisted for the Innovation Superclusters Initiative, but not chosen for current federal funding, is the Smart Agrifood Innovation Supercluster (SASC), a consortium of over 90 industrial, academic, farmer and government partners aiming to make Canada the preferred global supplier of sustainable, high-quality, safe food. Its central areas of focus are better use of existing ag data, improvement of trade opportunities and job creation.
Interim CEO Rob Davies says he and his team arebusy looking for opportunities to continue to advance the SASC agenda. "The good work that was done by all participants was very valuable, and obviously not something we want to lose," he notes. "There is an opportunity to set up an entity that allows us to continue to work through an Innovation Community structure and provide some coordination of efforts, as well as significant funding leverage. While it may not look quite the same as what we had originally envisioned for SASC, we believe that there are still ways to accomplish many of the objectives."
Accelerators are similar to clusters in that they promote innovation and commercialization, but differ in that they offer support for existing startups in the form of a range of support services and funding opportunities. The best-known ag sector accelerator in Canada is Bioenterprise Corporation. Through its six locations across the country, the organization provides agri-businesses with scientific and technical expertise, industry knowledge, business services and global connections. In January 2018, Bioenterprise awarded 24 firms in Ontario with grants of up to $30,000 each, along with coaching and mentorship (added to the 65 recipients that received funding in 2016 and 2017).
One seed-related startup supported by Bioenterprise is called Agri-Neo. This Toronto-based firm has developed Neo-Pure, an organic, government-approved pathogen control treatment for low-moisture foods such as seeds, sprouted grains, nuts and spices. "Agri-Neo has also developed a patent-pending treatment process for Neo-Pure that makes it easy for food companies to integrate it into their existing operations," says Rattan Gill, Bioenterprise analyst of Agriculture & Regulatory Affairs. "This high-throughput system can process large volumes of seeds each hour, applying Neo-Pure to ensure that each seed or grain is uniformly coated."
Another firm to have received Bioenterprise support is Katan Kitchens, which developed 'Quinta Quinoa' at its research farm in Brookville, Ont., over the last few years. Quinta Quinoa is a 'supercharged version' of the South American seed crop, bred to thrive in local growing conditions and containing significantly higher levels of protein, fibre, iron, calcium and magnesium than traditional varieties. Bioenterprise has assisted Katan Kitchens with building pitch decks, securing funding, providing feedback on business plans and making important connections with industry partners.
"Innovation is the backbone of Canadian agriculture," says Gill. "The innovation continuum starts with idea conception, R&D, grows with prototype development/pilot project and technology transfer and commercialization, and completes with technology adoption. The synergy and collaboration among organizations supporting each of these stages is critical to ensure that we can develop effective solutions to the challenges that agriculture is facing."
Five 'superclusters' to have recently received funding under the 'Innovation Superclusters Initiative':
The Protein Industries Canada Supercluster (based in the Prairies) will fully develop the potential of plant-based proteins from pulses, grains and oilseeds like hemp and flax.
The Ocean Supercluster (based in Atlantic Canada) will work to improve competitiveness in Canada's ocean-based industries, including fisheries, fossil fuels and clean energy.
The SCALE.AI Supercluster (based in Quebec) will build intelligent supply chains through artificial intelligence and robotics targeted to the retail, manufacturing and transport sectors. The Advanced Manufacturing Supercluster (based in Ontario) will connect Canada's technology strengths (mostly based in southern Ontario) to the manufacturing industry.
The Digital Technology Supercluster (based in British Columbia) will use big data and digital technologies to unlock new potential in sectors like healthcare, forestry and manufacturing.