Seed Synergy Project Could Culminate in 5 Groups Merging
2 months ago
-
The Canadian seed industry could possibly see five of its six associations merge into one as the Seed Synergy Collaboration Project ramps up.
At a Seed Synergy update session and workshop hosted jointly on July 11 by the Canadian Seed Trade Association and Canadian Seed Growers' Association in Montreal, conversation focused heavily on the need for the industry to speak with a single voice. The boards of the five dedicated seed associations – Canadian Seed Trade Association, Canadian Seed Growers' Association, Canadian Seed Institute, Commercial Seed Analysts' Association of Canada and the Canadian Plant Technology Agency – have given preliminary direction to explore a possible merger of those organizations, in addition to a formal alignment with CropLife Canada modelled on the existing CropLife Canada-CSTA Memorandum of Understanding.
The intent is to create a streamlined model for information management, advocacy, service provision and provide greater value for the industry's collective members, and – most importantly – to amplify the impact of the various complementary functions within the Synergy organizations.
No official board decision has been made, and many questions remain unresolved, it was noted. A Seed Synergy white paper is expected to be released this coming fall which will lay out an ultimate vision for a revamped Canadian seed system.
Also discussed were four key mandated areas that the project is focusing on to improve and streamline the Canadian seed system:
Client/Member Experience
Enabling Plant Breeding Innovation
Stimulating Innovation and Value Creation
Next-Generation Traceability/Seed Certification Framework
For further documentation visit https://www.seedsynergy.net/whatsnew/.
AgSafe Alberta Society Appoints Executive Director
2 months ago
-
The AgSafe Alberta Society has announced the appointment of its first executive director, Jody Wacowich. With an extensive background in business management, Wacowich joins AgSafe from Carbon, Alberta and will take the lead in providing strategic leadership to strengthen farm and ranch safety culture in Alberta.
"What attracted me to AgSafe Alberta Society is the fact that its mandate is aimed at making a positive contribution to Alberta's agriculture community," said Wacowich. "Safety is something that has always been a priority for farmers and ranchers and AgSafe takes that a step further by simplifying the process in a way that suits each individual operation."
Launched in 2017, the AgSafe Alberta Society is in place to develop and deliver farm safety management tools, resources and programs for farmers and ranchers in the province of Alberta. AgSafe's goal is to enable farm businesses to take the next step to establishing practical farm safety management programs that will help enhance the development of a 'safety culture,' where safety is a fully integrated part of the farm business.
"Our board sees AgSafe as an organization that can close a gap by providing resources to foster farm and ranch safety culture in Alberta," said Kent Erickson, AgSafe Chair. "Now with a dedicated executive director in place, we look forward to building on this momentum to execute our strategic plan."
Farmers and ranchers are encouraged to learn more about AgSafe's programming by visiting www.agsafeab.ca.
Source: Alberta Agriculture and Forestry
Another Increase for Agricultural Real Estate Values in 2017
3 months ago
-
For the 14th year in a row, agricultural real estate values in Alberta have increased. Ryan Furtas, input market analyst with Alberta Agriculture and Forestry (AF) takes a closer look at Agricultural Real Estate Values and Transfer for 2017.
"No surprise here," says Furtas. "The provincial value per acre increased by $312 per acre from 2016 to nearly $2,900 per acre in 2017 – a growth of 12 per cent. The rate of growth most recently occurred in 2014 and 2012, but the $312 per acre increase to the provincial average is unprecedented in the 21 year data set."
The higher value land is generally associated with high productivity, proximity to urban centres, or the QE2 corridor between Calgary and Edmonton. Adds Furtas, "However, counties with access to irrigation such as Newell and Warner achieved top value at approximately $5,900 per acre. "
Furtas says that the number of transactions and volume of acres sold are connected and have been steadily decreasing. "Surprisingly though, the number of acres sold and number of transactions both increased. In 2017, just over 300,000 acres were sold, up 8.5 per cent from 2016. However, the 2017 number of acres sold is very close to the 5 and 10 year average of number. Leading the way were the counties of Beaver, Flagstaff, Grand Prairie, Mackenzie and Northern Lights, and they were all trading around 10,000 acres per county."
The 2017 average number acres trading hands for each municipality was approximately 4,500 acres, adds Furtas. "The number of transactions in 2017 was just over 2000, nearly identical to the 10 year average. It was 10 per cent greater than the 2016 number, and the counties of Beaver, Flagstaff, Grande Prairie, Northern Lights, and Mackenzie represented the upper echelon of transactions."
"I can't help but make comparisons to 2012 and 2014," says Furtas. "Both years had a similar dollar per acre increase but that was matched by less acres for sale. In 2017, a strong increase in the dollar per acre amount was matched with an increase in available acres and sellers."
"There has been very few increases in the number of acres sold and transactions. The 2017 numbers come very close to the 10 year average which points to 2016 being more of an outlier when it comes to number of acres sold and transacted," says Furtas.
Furtas says that the dollar per acre value increase of $312 is the largest dollar per acre increase seen in the 20 year data set. "The Alberta average per acre price is creeping up on $3000 per acre mark. The number of acres and sellers – despite an uptick in 2017 – are generally decreasing when analyzing over the longer term."
The statistic section at AF develops and publishes Agricultural Real Estate trades that occur in each of the 70 rural Alberta municipalities. This data can be beneficial for producers trying to determine agricultural land values. Says Furtas, "The regionalized data includes a per acre dollar value for all the sales in the municipality, as well as the number of acres traded and how many transactions occurred. Each transaction is classified and organized according to the Canadian Land Inventory rating system. The rating system categorizes land by its productivity, allowing producers to make comparisons to land of similar productive capability outside of the local area."
Source: Alberta Agriculture and Forestry
Farm Families Honoured in Camrose
3 months ago
-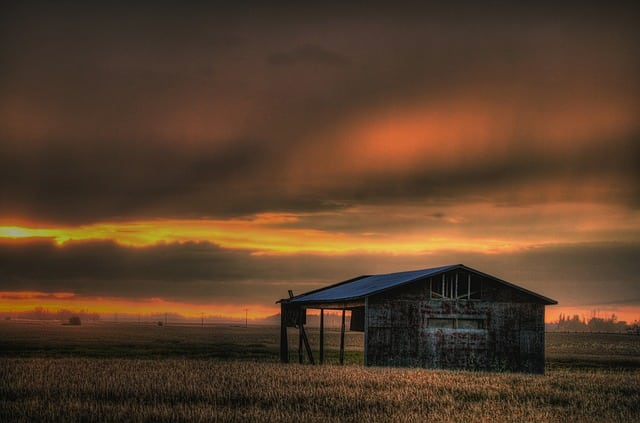 Alberta families who have farmed the same land for 100 years or more are being recognized with Century Farm and Ranch awards.
Recipients of the award receive a bronze plaque to commemorate this significant milestone. A total of 96 families are being recognized across the province, including 27 families who will be honoured in Camrose on July 5.
"Agriculture is at the core of who we are as Albertans." said Oneil Carlier, Minister of Agriculture and Forestry. "It's an integral part of the foundation of our province's cultural heritage, our strong economy and our vibrant rural communities. It is an honour to recognize these founding families and their legacy. Our government continues to support the sustainable growth of our local food industry and the hard-working entrepreneurs in this sector."
Gladys Mowat, of Galahad, Century Farm and Ranch Award recipient said: "My grandpa and grandma farmed for over 30 years, followed by my dad. We now have four sons and they still come up for coffee and discuss what we're going to accomplish on the farm. Receiving the Century Farm and Ranch Award is a real gift for our family. We all work hard and work together to keep the farm in the family. We are just so proud; my mom and dad would be so honoured for this recognition of all their hard work."
Since 1993, more than 1,750 families have received the Government of Alberta's Century Farm and Ranch awards.
Agriculture is the province's largest renewable industry, with exports valued at more than $10 billion annually. There are more than 40,000 farms in Alberta, totalling more than 50 million acres.
Alberta Century Farm and Ranch Award recipients being recognized in Camrose:
The Anderson Family of Erskine
The Baird Family of Gadsby
The Berkholtz Family of Hay Lakes
The Bowie Family of Rosalind
The Etty Family of Galahad
The Giedemann Family of Heisler
The Gilbertson Family of Brownfield
The Hillman Family of Forestburg
The Kroetsch Family of Heisler
The Larson Family of Donalda
The Martin Family of Sedgewick
The McNabb Family of Forestburg
The Melin Family of Czar
The Mowat Family of Galahad
The Nelson Family of Metiskow
The Ness Family of Sedgewick
The Persson Family of Millet
The Prichard Family of Killam
The Rix Family of Wetaskiwin
The Roth Family (Doug) of Heisler
The Roth Family (Randal and Barbara) of Forestburg
The Schetzsle Family of Veteran
The Schilling Family of Halkirk
The Stevenson Family of Galahad
The Toth Family of Bashaw
The Vincett Family of Galahad
The Wakefield Family of Coronation
Source: Government of Alberta
Statistics Canada Releases Crop Acreage Estimates
3 months ago
-
Ending off the month of June, Statistics Canada revised its 2018 Canadian crop acreage estimates. The grain trade generally expected and received updates reflecting an increase in canola area and a trimming of wheat acres relative to its report released in April.
Seeded acreage of the major pulse crops were dialed back slightly, the result of tariffs imposed by India continuing to weigh down the price outlook. Barley acres increased from the April estimate as about expected.
Canola
Canadian farmers reported the intention of seeding 22.7 million acres of canola in 2018, an upward revision of 1.4 million from their previous report, but still down 1.1 per cent from the record 23 million acres seeded in 2017. PFCanada was looking for a number equal to last year, but this was close.
Ultimately, the higher canola number does not change the price outlook as market attention now shifts back to summer weather and emerging global oilseed trade patterns highlighted by United States and China conflict.
Wheat
Canadian farmers reported all wheat seeded area at 24.7 million acres, a 2.2 per cent revision lower from what StatsCan projected in April, but still up 10.4 per cent from last year. Durum wheat though saw an unexpected jump up to 6.19 million acres.
Spring wheat lost about one million acres from the spring report, but the yield and quality outcome from this 2018 crop carries more weight to determining supply and influencing grower returns.
A weak Canadian dollar and an eventual less aggressive export tone from Russia and the European Union should ensure ample wheat export opportunities from Canada.
The durum number comes in higher than the marketplace needs, suggesting a price outlook that continues to grind along at a sideways trend for now. It will likely take some work and time for a price uptrend to assert, but first durum has to find a bottom.
Soybeans
In 2018, the area sown to soybeans is down 13.2 per cent from 2017 to 6.3 million acres. That's in line with StatsCan's April estimate, but perhaps at the lower end of trade expectations. The four largest producing provinces in the country – Ontario, Manitoba, Quebec and Saskatchewan – all planted fewer acres.
Barley and oats
Total area seeded to barley rose 12.7 per cent from last year to 6.5 million acres in 2018. Strong winter and spring prices for feed barley likely attracted additional acres.
Canadian farmers reported seeding 3.1 million acres of oats, down 4.8 per cent from 2017. A weak and flat price environment drew away oat acres to other cereal choices. If yield and quality verifies for 2018, I think we can expect the same going nowhere market trend extending for at least six months or more.
Lentils and peas
Canadian farmers reported that areas seeded to lentils decreased 14.5 per cent in 2018 to 3.8 million acres. Acreage seeded to dry peas fell 12 per cent to 3.6 million acres. Both commodities were down 200,000 to 300,000 acres from the April report and coming in closer to what trade ideas were coming into the spring season.
Fundamentally, the price outlook for edible peas is poised to be the first pulse market to reinvigorate, but not until after competitively priced exportable surpluses from the Former Soviet Union states are eroded. My best guess is that lentils still have another year of grind before pricing can shift back up to higher levels.
Bottom line
Canadian crop acreage, according to Statistics Canada for 2018 sees some shifting back to canola and away from spring wheat and pulses.
Source: Farm Credit Canada
Olds College Embraces the Future with Launch of Smart Farm
3 months ago
-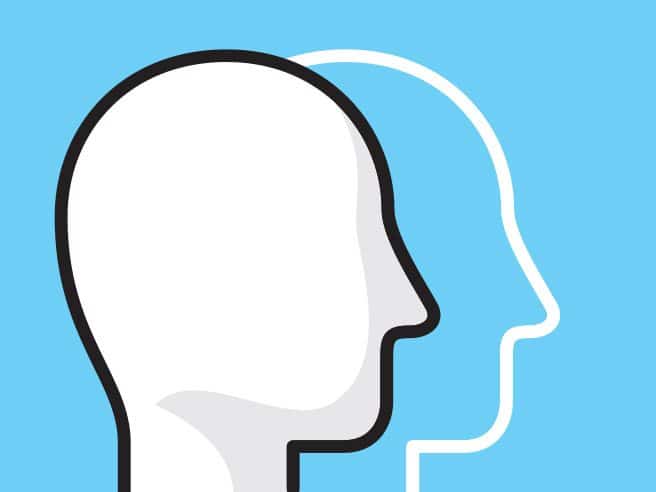 Olds College has officially launched the Olds College Smart Farm, an exciting new initiative that will see the College transform their existing farm operation into a farm of the future by incorporating the latest technologies aimed at improving productivity while efficiently and sustainably using resources.
"Working with industry partners from the agriculture and technology sectors, the Olds College Smart Farm will provide a cutting edge learning environment for our students and lifelong learners by providing a hands-on venue for industry to develop, integrate and test new agriculture technology and practices," comments Stuart Cullum, President, Olds College.
A multi-million dollar initiative, the Olds College Smart Farm will be implemented in phases. The College is collaborating with partners from the private and public sectors, and government to build and fund this initiative. The plan is to grow partnerships along with the Smart Farm in the coming months and years to enhance student learning and applied research opportunities.
Phase one focuses on crops, with 110 acres being transformed into a smart farm by:
installing stationary soil monitors
installing digital weather stations
evaluating soil and crops using spectroscopy and multispectral imaging along with artificial intelligence neural nets to help determine the differences in healthy and unhealthy plants, and the causes for health deterioration
installing wireless grain bin sensors
installing a wireless mesh network that will provide wi-fi to the entire farm
equipment monitoring and control for best practice precision agriculture, including the use of monitors and controls on contractor equipment to gather data
the use of UAVs (unmanned aerial vehicles)
installing rural narrowband connectivity to ensure high quality internet connectivity
incorporating farm management software platforms that gather, store, and visualize production and management data
utilizing data analytics, machine learning, and AI to turn data into information, and information into knowledge
partnering with expert agronomists who will serve as agronomic coaches to help analyze the data
"At Olds College we believe that agriculture is a key industry to our province and country's success," comments Cullum. "The Olds College Smart Farm creates an open environment for collaboration and research among industry and other post-secondary institutions to work together to advance the agriculture industry. Olds College has a great opportunity with our Smart Farm to facilitate engagement that address the challenges facing agriculture, in order for our ag sector to produce more while using less."
The College also announced today that they are working to develop new programming in agriculture technology, and have partnered with Agri-Trade to host a Smart Ag Expo next summer. The Smart Ag Expo scheduled for August 13 & 14, 2019, will be a combination of an outdoor farm show, with hands-on technology demos, and a series of conference style workshops and courses that the public can register for.
Local Food Council to Support Growth in Sector
3 months ago
-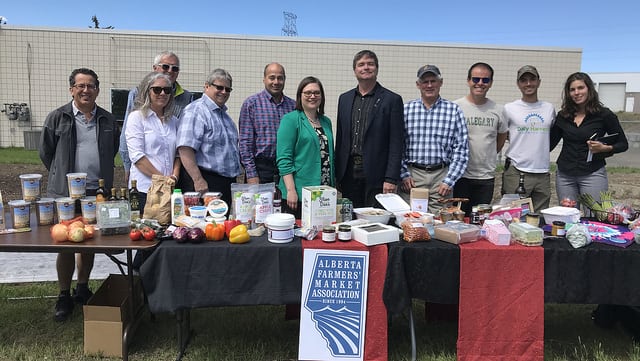 Applications are now open for Alberta's first ever Local Food Council. The aim of the council will be to provide recommendations on provincial policies, programs, pilot projects or initiatives to support the continued growth and sustainability of Alberta's local food sector.
Recruiting a Local Food Council is the first step in implementing the Supporting Alberta's Local Food Sector Act that was passed on May 30.
"Our government is stepping up to show support for this industry and the people who put food on our table," said Oneil Carlier, Minister of Agriculture and Forestry. "The Supporting Alberta's Local Food Sector Act and our new Local Food Council will give a voice to this growing industry by helping it find new markets, create new jobs and further diversify the provincial economy."
The council will have broad representation from Alberta's local food sector across the province, including small producers and processors and those with specialized and academic knowledge, and would report to the minister within one year.
"Urban farming is one way to reconnect people with their food and how it's grown," said Dennis Scanland, Calgary urban farmer, Dirt Boys, president of YYC Growers and Distributors, co-founder of SunnyCider. "Local food is about accessibility and being invested in the land, your food and your community. We need to start conversations about local food production, break down some of the perceived barriers for people to get involved and engage citizens."
Members will be selected from a public recruitment process, which is now open on the Alberta public agency board opportunities website. Stakeholders with an interest or knowledge of the local food sector are encouraged to apply. Applications close July 12.
The legislation requires the council to examine:
Potential barriers and challenges for local food producers and local food processors, including specific challenges faced by small producers and processors.
Local food aggregation and distribution.
Risk-management tools for local food producers and processors.
Increasing access to local food.
Consumer awareness of local food.
Certification opportunities for local food producers and local food processors.
Source: Government of Alberta
Recognizing a Century of Alberta Farming and Ranching Dedication
3 months ago
-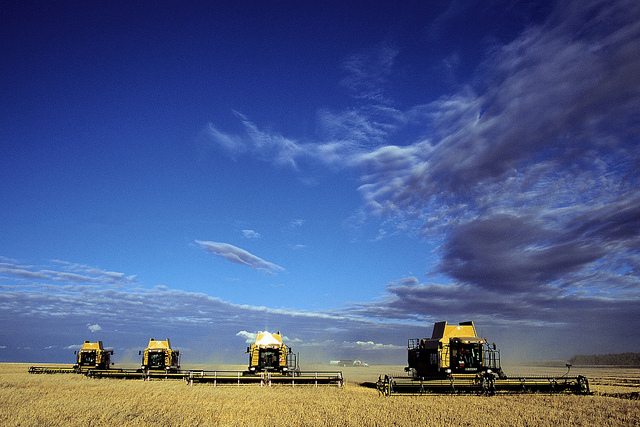 The Alberta Century Farm and Ranch Award has honoured over 1,750 farm families in Alberta since its inception in 1993. An Alberta Agriculture and Forestry program, the award salutes those families who have continuously owned and actively operated the same land for a minimum of 100 years.
Applications for the award, including eligibility criteria, are available on the Alberta Century Farm and Ranch Award webpage. Eligible families are provided with a bronze plaque, many of which are proudly displayed throughout rural Alberta. Families often have special celebrations and reunions to mark the occasion of receiving their award.
Since 2013, the department has held summer recognition events throughout rural Alberta to bring recipients together. This year, 96 families have been invited to recognition events taking place in unique rural venues across Alberta:
Nisku, June 21
Olds, June 28
Camrose, July 5
Medicine Hat, July 26
Ukrainian Cultural Heritage Village, August 2
Grande Prairie, August 12
View all the Alberta Century Farm and Ranch Award recipients.
For more information on applying for a Century Farm and Ranch Award or the summer recognition events please contact Susan Lacombe at 780-968-6557.
Source: Alberta Agriculture and Forestry
New Report: Independent Crop Advisor Feedback
3 months ago
-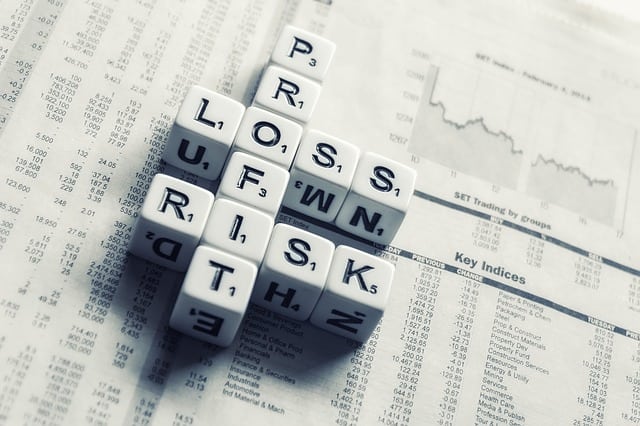 Stratus Ag Research recently released the 2018 Canadian Independent Crop Advisor Feedback Report. Designed to measure the expectations for and the effectiveness of seed and crop protection manufacturer engagements with independent crop advisors. The report is a road map for companies to engage with independent agronomists in a meaningful way.
A few of the highlights from the report are included below:
Independent crop advisors support companies with products that perform as promised; it is also important that companies stand behind the products they sell.
It is important to keep independent crop advisors informed.  If they do not know about new products or changes to existing ones, they cannot communicate them to the growers they are working with.
Independent crop advisors say that one of the most useful resources that manufacturers can provide is access to agronomic experts. Many independent advisors would also like to have access to more detailed product information.
Independent advisors focus on agronomics first. While many advisors factor in the costs after rebates for each grower, some feel that programs encourage poor agronomic decisions.
About 60% of independent crop advisors reported that they use field data management software to support their growers. Software is mostly being used for tracking product applications, recording scouting activities and recording recommendations made.
The report illustrates the performance of seed and crop protection manufacturers as viewed by independent crop advisors for:  company support, sales force performance, support activities, and use of field data management software.
The Canadian Independent Crop Advisor Feedback report delivers actionable insights that clients can use to:
Identify ways to improve independent crop advisor support for their company.
Evaluate type, frequency, and expectations for sales force interactions with independent crop advisors.
Evaluate/Implement activities and tools that support independent crop advisors.
Evaluate the use of Digital Ag Platforms and how they are used to support crop protection and seed recommendations.

Source: Stratus Ag Research
FCC Announces Partnership to Promote Mental Health Support Network
3 months ago
-
Farm Credit Canada(FCC) has entered into a partnership with the Do More Agriculture (DMA)Foundation to create a network of mental health first aiders who can identify and support producers coping with difficult or unfortunate circumstances.
Under the one-year pilot project, FCC is contributing $50,000 to the not-for-profit foundation, focused on promoting mental health awareness and well-being in Canadian agriculture.
The funding will be used to facilitate mental health first aid training for producers and agriculture industry professionals in select communities across Canada. The training is aimed at raising mental health awareness and equipping participants with basic skills to provide assistance when help is not immediately available.
The training sessions will be delivered by accredited organizations and experts and offered at no cost.
"We are seeing the need for increased mental health support in agriculture and rural Canada, where people sometimes feel isolated and don't always know who or where to turn to for help," said Michael Hoffort, FCC president and CEO.
"That's why it's important that we begin developing a network of people in rural Canada who have received training in identifying and supporting people suffering from a variety of mental illnesses and are able to connect them with mental health professionals."
DMA was established in January 2018 to promote mental health awareness, well-being, and research, as well as to empower Canadian producers to take care of their mental well-being through education, training and public awareness. The foundation is also dedicated to creating a community of belonging, support and resources on mental health issues.
"Producers are among the most vulnerable when it comes to mental health issues," said Kim Keller, executive director for DMA. "By collaborating with FCC and other industry partners, we are raising awareness of mental health and increasing the number of people certified to provide support in rural communities across Canada."
FCC will also be promoting mental health awareness at this year's Farm Progress Show in Regina by offering information and services through an FCC wellness centre and an afternoon of mental health awareness speakerson June 21.
FCC is Canada's leading agriculture lender, with a healthy loan portfolio of more than $33 billion. Our employees are dedicated to the future of Canadian agriculture and its role in feeding an ever-growing world. We provide flexible, competitively priced financing, management software, information and knowledge specifically designed for the agriculture and agri-food industry. Our profits are reinvested back into agriculture and the communities where our customers and employees live and work. Visit fcc.caor follow us on Facebook, LinkedIn, and on Twitter @FCCagriculture.