Canada Resumes Wheat Sales to Japan
3 weeks ago
-
The Honourable Lawrence MacAulay, Minister of Agriculture and Agri-Food, and the Honourable Jim Carr, Minister of International Trade Diversification, issued the following statement July 23 on the announcement by Japan's agricultural ministry that it had lifted the temporary suspension of trade in Canadian wheat:
"The Government of Canada welcomes the decision by Japan's Ministry of Agriculture to lift the temporary suspension on imports of Canadian wheat, following its own thorough scientific testing of Canadian wheat shipments. The decision by Japan's Ministry of Agriculture and the already-announced decision by South Korea on June 26, 2018 to resume shipments reaffirms the excellent quality and consistency of Canadian wheat. This marks an end to all international trade actions arising from Canada's announcement of an isolated discovery of unauthorized genetically modified wheat in southern Alberta on June 14, 2018.
"Based on extensive scientific testing at that time, the Government of Canada concluded that this unauthorized wheat is not present in the food or animal feed system, or anywhere other than the isolated site where it was discovered. Officials worked quickly and collaboratively with Japanese authorities to provide the necessary information to secure this positive outcome. Canada is a safe and reliable global supplier of wheat. Canadian wheat production in 2017 was 30 million tonnes across an area of 22 million acres, making it one of the largest field crops in Canada. Canadian exports of wheat globally are valued at approximately $6.6 billion annually."
AWC Announces $175,000 in Agronomy-Related Research Funding Through Integrated Crop Agronomy Cluster
4 weeks ago
-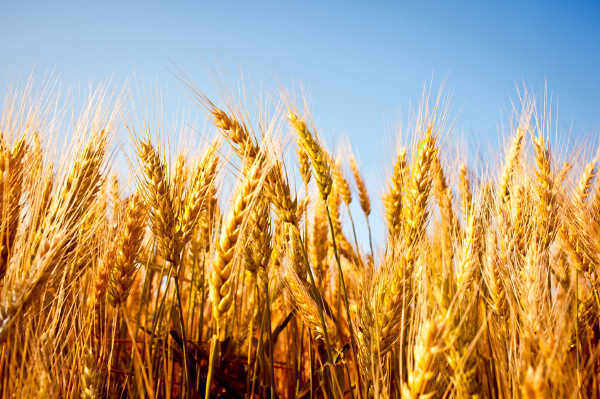 The Alberta Wheat Commission (AWC) is pleased to announce funding commitments of $175,000 over five years through the Integrated Crop Agronomy Cluster (ICAC) to five research projects aimed at developing leading edge agronomic practices for farmers.
Federal Agriculture Minister Lawrence MacAulay recently announced $6.3 million in funding through Agriculture and Agri-Food Canada's CAP program to add to ICAC's total investment of $2.6 million.
"AWC invests in cutting edge research that has the potential to improve crop performance," said Kevin Bender, AWC Chair. "The goal of our investments through ICAC are not only to strengthen agronomic outcomes but also to increase long-term profitability for farmers."
Chaired by the Western Grains Research Foundation (WGRF) and formed by cropping groups across Canada, ICAC is a cross-commodity agronomy cluster initiative aimed at encouraging increased investment in agronomy-focused innovation. ICAC takes a whole-farm approach to regional and national needs and long-term sustainability innovation including soil, water, air and economics.
AWC-funded projects through ICAC investment include:
$20,000: Coordinated monitoring of field crop insect pests in the Prairie Ecosystem
$5,000: Prairie Crop Disease Monitoring Network
$50,000: Crop sequence effects on fusarium head blight of cereals
$50,000 Development of decision support tools for Fusarium Head Blight Management in Western Canada
$50,000: Optimizing systems productivity, resilience and sustainability in the major Canadian ecozones
AWC looks forward to providing project summaries and updates as they become available.
Source: The Alberta Wheat Commission 
South Korea Resumes Wheat Trade with Canada
2 months ago
-
Cereals Canada welcomes the resumption of wheat and flour trade with South Korea.
The Canadian industry and Government will continue to work with Japan as they complete their due diligence.
Korea's testing has found no evidence of the GM event.  South Korea will continue to test shipments of wheat and flour sourced from Canada.
Source: Cereals Canada
South Korea, Japan Halt Wheat and Flour Sales from Canada Over GMO Plants Found in Alberta
2 months ago
-
South Korea has joined Japan in suspending trade in Canadian wheat following the discovery of a small number of genetically modified plants in southern Alberta.
It's standard protocol in both countries to temporarily close markets in such cases, Global Affairs spokesman Jesse Wilson said Monday.
"The Government of Canada is working with foreign trading partners to ensure they have all the necessary information to make informed decisions and limit market disruption," he said in an emailed statement.
GM Wheat didn't Make it into the Grain Supply
2 months ago
-
The Canadian Food Inspection Agency (CFIA) announced that it had discovered a small number of glyphosate-tolerant wheat plants growing in an isolated access road in southern Alberta last year.
After extensive research CFIA has confirmed that the material is not in the grain supply nor was it grown in any commercial fields, meaning it is not part of the food system. CFIA also confirmed that the plants do not pose any risk to human health or the environment.
"For the plant science industry, good stewardship means making sure processes and practices are in place to ensure plant science innovations are safe, sustainable and effective — from initial research and development all the way to end-of-life product disposal. The ability of the Canadian system to identify an extremely small number of plants, conduct inspection activities, and respond appropriately is a testament to the strength of this system," says CropLife Canada in a statement.
"While this glyphosate-tolerant wheat has not been approved for commercialization in Canada, the gene that makes it glyphosate tolerant has been approved by CFIA and Health Canada in corn, soy, cotton, canola, alfalfa and sugar beets and is safe for human consumption, animal feed and for the environment."
Furthermore, the U.S. Food and Drug Administration (FDA) confirmed the food and feed safety of this gene in wheat more than a decade ago, in 2004, CropLife aded.
"We're relieved this is an isolated contamination case but we're concerned that the government couldn't determine how it happened. Without knowing the cause, contamination could happen again," said Lucy Sharratt of the Canadian Biotechnology Action Network (CBAN).
Monsanto's glyphosate-tolerant GM trait was found in several wheat plants on a road in southern Alberta in 2017. The Canadian Food Inspection Agency was unable to identify the cause.
"A less isolated GM wheat contamination incident could be devastating to Canadian farmers and the future of our wheat exports," Thibault Rehn of the Quebec network Vigilance OGM, "We can't afford to be careless with GM crops because it's difficult or impossible to reverse contamination once it occurs."
Canada is a major wheat-producing nation. Wheat crops contribute $11 billion annually to Canada's economy.
Genetically modified wheat is not approved by any government and is therefore illegal. No GM wheat has ever been commercially grown or sold in any country in the world. Monsanto last grew test plots of wheat with this GM trait in 2004 in Canada.
In 2004, Monsanto withdrew its request for approval of its GM herbicide-tolerant (glyphosate-tolerant) "Roundup Ready" wheat in Canada and the US due to pressure from farmers and consumers along with international market rejection.
There have been three contamination incidents in the US with Monsanto's GM wheat – in 2016, 2014 and 2013. In 2013, several countries suspended wheat imports from the US after GM wheat plants were discovered in a farmer's field. The US government was unable to determine the cause of that contamination.
"Farmers should be consulted before GM crops are tested outside the lab. We need to determine if the economic risk is too high to field-test certain GM crops," said Sharratt.
The exact locations of experimental GM crop field trials in Canada are not disclosed.
"We need to protect our bread basket from rogue GM traits," said Sharratt.
CFIA has issued a report on the incident.
In an email alert, the Canadian Seed Trade Association said the Japanese Ministry of Agriculture, Forestry and Fisheries will be temporarily suspending wheat shipments to allow them time to conduct internal reviews and assessments. The Canadian government is in close talks with all trading partners, CSTA added.
"Please know that we will continue to monitor this situation very closely and will update our members accordingly. Please do not hesitate to contact the CSTA office should you have any questions or concerns."
Wheat Class Modernization: What, When Why and How
2 months ago
-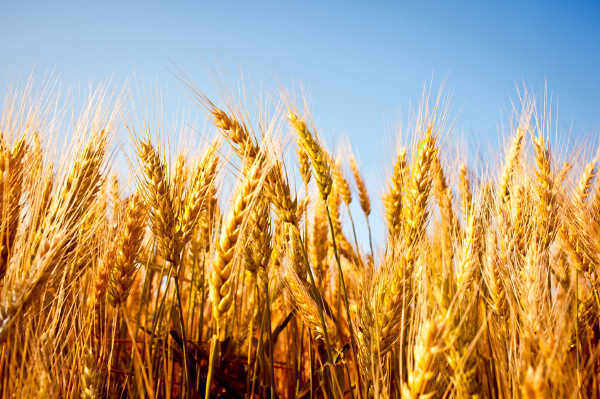 The CGC's decision to downgrade several CWRS varieties has met with backlash from industry — but it might be good news for producers in the long run.
The Canadian Grain Commission's decision to shift five varieties from the Canada Western Red Spring (CWRS) class to the new Canada Northern Hard Red (CNHR) class as of Aug. 1, 2018 isn't a surprise to producers. It's a continuation of the CGC's evaluation of all varieties within the CWRS class for gluten strength and protein content that started back in 2015.
The changes (billed "wheat class modernization" by the CGC) were expected, if not exactly welcome to some in the industry.
But what exactly is changing and why, and how will the changes impact producers?
What's Changing, and When?
In 2015, 25 varieties were shifted out of the CWRS class, including popular varieties Lillian, Unity and Harvest. Producers were given a three years' grace period before changes were scheduled to take effect so they could offload seed.
At the same time, the CGC said a further, unspecified number of varieties needed more testing. Cue this spring, and five more CWRS varieties (AAC Redwater, AC Domain, Muchmore, Vesper and 5605 HR CL) have been shifted to the CNHR class.
"Back when the [wheat class modernization] project came out, there were 25 critical CWRS varieties that were moved to the CNHR class," explains Daryl Beswitherick, program manager for National Inspection Standards and Industry Services at the Canadian Grain Commission.
But at that time, the CGC also identified what Beswitherick calls "suspect" varieties, for which there wasn't enough information to make an informed decision on classification.
"We talked to the owners of those varieties about what needed to be done, but we didn't make a public announcement to avoid causing market harm. They had to [gather] two years of trial data, and then the CGC did end-use functionality work, and it was deemed that there were an additional five varieties that don't meet the quality parameters."
Quality parameters for the wheat classes are set by the quality evaluation team at the Variety Registration Committee, which is made up of an industry group including producers, seed growers, end-use customers and millers, representing the whole value chain, Beswitherick explains. The committee makes these decisions based on feedback from Canada's international wheat customers.
Again, producers will have three years to adjust to the changes before they take effect. "Producers have until Aug. 1, 2021 to make their decisions as to whether they want to keep growing these varieties or clear them out of their handling system," says Beswitherick.
And for the foreseeable future, producers won't have to brace themselves for any more reclassifications. Beswitherick says that although the CGC is currently doing a review of the quality parameter tests, the process has been "fixed" and new varieties will receive the correct classification.
"There was a period where there were a number of varieties that weren't evaluated as well as they should have been, but going forward they will be, so the problem shouldn't reoccur," he says.
Why the Change?
Currently our top markets overseas are Japan and Indonesia, followed closely by the United States. Peru, Bangladesh, Mexico, Colombia, Nigeria and China all bring in significant quantities of Canadian wheat.
According to Lisa Nemeth, Director of International Markets at the Canadian International Grains Institute (Cigi), when complaints initially arose from international customers over CWRS gluten strength, the industry took them extremely seriously.
The reason? CWRS wheat is prized specifically for its gluten strength and is added to lower-quality product to ensure consistency in high-volume bread products. For comparison's sake, Nemeth says Black Sea wheat is typically around the 10 to 11 per cent protein level for winter wheat, where Canada's CWRS wheat is around the 13 to 14 per cent protein level on average.
Our top competitors are Australia and the U.S. in terms of gluten strength, but CWRS has a different protein quality that customers have adapted to for their processes.
For maintaining the health of our export markets over the long term, consistency is key, says Nemeth. "You want the varieties in CWRS to have a certain gluten strength so that shipment by shipment, no matter where the product is being drawn, it will have the strength to meet customers' needs."
But Canada maintained customers during the time of the gluten strength issue, she says, and since the changes started to take effect it's become a non-issue. "On the last missions that we were on we had no specific questions on gluten strength. This process has seemed to address that issue, so that's a good news story for quality," she says.
How will it Affect Producers?
First things first, wheat class modernization will impact producers price-wise if they wish to continue growing AAC Redwater, Muchmore or the other downgraded varieties past 2021. How much, it's hard to say.
According to Derek Brewin, associate professor and head of the Department of Agribusiness and Agricultural Economics at the University of Manitoba, AC Domain, AAC Redwater, 5605 HR and Muchmore were seeded on over 95,000 acres in Manitoba in 2017. "There will be a cost to farmers who have seeds that were dropped down to Northern this year, but they have three years to adjust, which greatly mitigates that cost," he says.
Rick Steinke, Canadian Grains Manager at Archer Daniels Midland Company, says that for CWRS varieties now classified as CNHR, the main price determining factor is protein, but the value of the product is a function of global supply and demand.
"Traditional CNHR varieties (Elgin, Faller, and Prosper) are normally one percent lower in protein and result in a lower market price. The value of protein in spring wheat varies from year to year and will depend on global supply and demand realities in 2018," says Steinke.
But he adds that farmers typically receive a higher yield on CNHR compared to CWRS, which might offset the price impact.
Grain Farmers Need to be Prepared for August 1 Wheat Reclassification
2 months ago
-
The Saskatchewan Wheat Development Commission (Sask Wheat), the Alberta Wheat Commission (AWC) and the Manitoba Wheat and Barley Growers Association (MWBGA) are asking Prairie grain farmers to be prepared for the upcoming reclassification of 29 wheat varieties.
On August 1, 2018, 25 varieties of wheat currently classified as Canada Western Red Spring (CWRS) and four varieties currently classified as Canada Prairie Spring Red (CPSR) will be reclassified into the Canada Northern Hard Red (CNHR) class.
"We want farmers to have a plan to market any remaining wheat that is transitioning to a new class on August 1," says Sask Wheat Chair Laura Reiter. "It is important farmers know what they have in their bins and that they communicate with their local elevator or buyers soon to make sure they are able to maximize the return on these varieties."
In February 2015, the Canadian Grain Commission (CGC) announced the Canadian wheat class modernization process. The process was undertaken to maintain the quality, enhance the consistency and support the marketability of Canadian wheat. In December 2015, the CGC announced the creation of the CNHR and Canada Western Special Purpose wheat classes.
Many producers have been preparing over the last two years by transitioning to varieties not designated for reclassification. However, according to the CGC's 2017 Grain Varieties by Acreage Insured Report, 491,108 acres of wheat varieties which are designated for the CNHR class on August 1, including Harvest, Lillian and Unity, were still grown in Western Canada in 2017.
"The CGC is not allowing any grace period for producers after the July 31st deadline," said Kevin Bender, AWC Chair. "We therefore think it's important that farmers negotiate the best possible terms for the varieties being reclassified and be aware that grain companies will have until December 31, 2018 to ship any remaining stocks from the system as CWRS and CPSR."
Producers who have a contracted delivery date after August 1 for a transitioning variety should contact their elevator or grain buyer as soon as possible to ensure their grain will be accepted as CWRS or CPSR. Wheat varieties classified as CNHR are expected to sell at a discount to the CWRS and CPSR classes.
"The MWBGA is happy to partner with our fellow wheat organizations in communicating to Western Canadian producers the importance of making a transition plan," says Fred Greig, MWBGA Chair. "Maintaining the quality of the CWRS class is important to Canada's reputation and will benefit farmers. While the reclassified varieties are still registered and can be grown, we strongly recommend that farmers arrange their marketing options for these varieties prior to future plantings."
For more information on the reclassification, please go to the CGC website at grainscanada.gc.ca.
Source: Alberta Wheat