Listen Now: Early Start to Insect Issues
3 years ago
-
It's a very early start to insect concerns this growing season, from grasshoppers to cutworms and pea leaf weevil. Scott Meers, insect management specialist with Alberta Agriculture, has the details.
Listen here:Â http://www1.agric.gov.ab.ca/$Department/newslett.nsf/all/cotl25166/$FILE/16_140_Scott_Meers.mp3
Mustard: Little Seed on the Prairie
3 years ago
-
Starting with only 40 hectares of mustard crops in Alberta in 1936, Canada has now become the world's largest exporter of this ancient condiment. How? Simple: the Canadian prairies have ideal conditions for the drought-resistant, cool-weather crop.
Today, research is focussed on producing varieties fine-tuned for improved nutritional benefits. The hub for much of this research is the Saskatoon Research and Development Centre. Here, scientists have created new yellow and brown mustard varieties with reduced oil and increased protein content.
Canadian mustard's uses extend far beyond food, as well. From environmentally friendly pesticides, to a bio-diesel additive, to a natural fertilizer, the world will soon see even more advanced applications for Canadian mustard. But don't fret: making sure hot dogs and hamburgers have that extra zip will always be a top priority.
Ag facts
Canada is the world's largest producer of mustard seed.
The United States is Canada's largest market accounting for nearly 50% (60,000 metric tonnes per year) of Canada's total mustard seed exports.
Podcast: Don't Rush to Seed Canola
3 years ago
-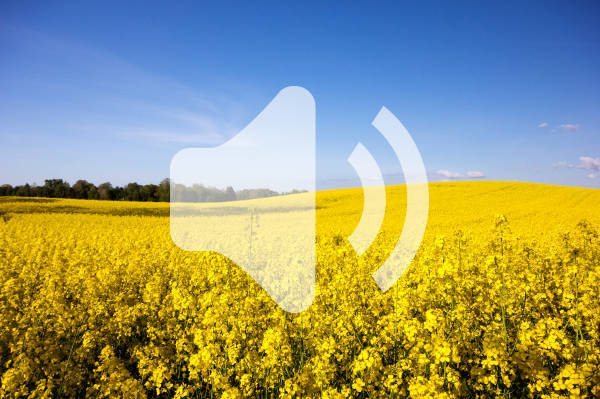 The Canola Council of Canada says growers don't have to be in a rush to seed canola in early May. Other crops such as cereals and pulses that are more suitable for deeper seeding to reach moisture may be better choices for producers waiting for rain.
Listen here:Â http://www1.agric.gov.ab.ca/$Department/newslett.nsf/all/cotl25120/$FILE/16_130_Caitlynn_Reesor.mp3
Farm Sustainability Extension Working Group Hires Extension Coordinator to Boost On-Farm Sustainability Awareness
3 years ago
-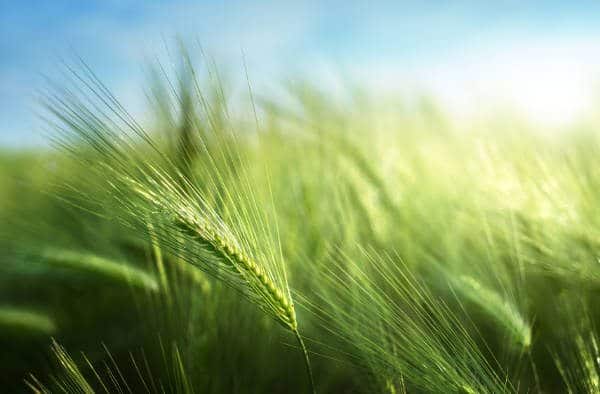 The Farm Sustainability Extension Working Group (FSEWG) announces that Jolene Noble of Manning, Alberta, has been hired as an extension coordinator to develop, coordinate, and implement an extension program to increase Alberta producers' awareness of on-farm sustainability.
Organized by the FSEWG with funding support from Alberta Agriculture and Forestry's Growing Forward 2 Program, this collaborative role is in place to address a growing need for the crop sector to meet high sustainability standards to maintain and expand international market competitiveness.
"Sustainable agriculture is becoming increasingly important in building market access opportunities and ensuring the long-term viability of our industry," says Noble. "I look forward to contributing to these end-goals by working with producers to bring awareness to social license issues and highlighting on-farm best management practices."
Noble brings extensive professional program coordination experience from the beef industry where she successfully managed programs for youth and advocacy. Additionally, she has actively participated in programs such as the McDonald's Sustainability Pilot Project, Verified Beef Production, and the Environmental Farm Plan from a producer perspective on her family's mixed farm.
In this position, Noble will support the crop commissions in better understanding farmer readiness with respect to internationally recognized sustainability standards and best management practices. This information will be derived via phone survey to be conducted by Ipsos Reid this summer, building on the information compiled through the Alberta Crops Sustainability Certification Pilot Project that was collaboratively delivered during the spring of 2015. Noble will subsequently develop and deliver coordinated extension programming to support the crop commissions' membership in positioning their operations to meet current and emerging sustainability market standards.
Alberta Young Speakers for Agriculture Launches Youth Speaking Competition at Calgary Stampede
3 years ago
-
 The Alberta Young Speakers for Agriculture (AYSA) has announced its inaugural public speaking competition for Albertan youth to share their passion about the agricultural industry. The competition will be held during the Calgary Stampede and offers youth ages 11-24 an opportunity to share their views in a speech on a topic important to Albertan and Canadian agriculture.
"We're excited to announce the launch of this exciting communications competition for Albertan youth at the Calgary Stampede," said Eric Dalke, AYSA co-founder. "We invite youth ages 11-24 to sign up and share their passion for the agricultural industry by speaking and sharing their views on Canadian agriculture."
The competition will be held on July 13th during the Calgary Stampede and offers youth the opportunity to compete with a five to seven minute speech on topics important to the agricultural industry. Winners have the opportunity to win a cash prize of up to $1,000 and will be eligible to compete in the Canadian Young Speakers for Agriculture competition in Toronto.
The topics for the 2016 competition are:
• What is the impact of public opinion on Canadian farmers?
• How would you explain a GMO to a non-farmer?
• What does the next generation of agriculture bring to the table?
• How can we improve the media's perception of Canadian agriculture?
• Old MacDonald had a farm … But what about Mrs. MacDonald?
"Agriculture is a vital industry for Canada and Alberta and it's important we develop future leaders to help this industry thrive," said Dalke. "This competition is about giving the young leaders of tomorrow the opportunity to learn, grow and succeed in Canadian agriculture."
Canadian Seed Trade Association Releases Coexistence Plan for Alfalfa Hay
3 years ago
-
Following extensive consultation with stakeholders along the alfalfa hay production chain in Western Canada, a Coexistence Plan for Alfalfa Hay in Western Canada is now available.
Recognizing that GM development of alfalfa and other crop kinds will continue, the Canadian Seed Trade Association (CSTA) agreed to facilitate a value chain process to develop a coexistence plan for conventional, organic and GM alfalfa production, first in Eastern Canada in 2013, and now in Western Canada.
Many experts contributed to the development of the Western coexistence plan and voluntary Best Management Practices (BMP's), including forage specialists, alfalfa producers, seed companies and honey producers. The group reviewed the biology of alfalfa in Canada and alfalfa hay production systems, and tailored the BMP's to the specific needs of Western Canada. The plan does not advocate for or against the commercialization of GM alfalfa, or favor any one system. The result is a science-based document designed to help farmers understand and incorporate the voluntary BMP's into their crop management system, whether conventional, organic or GM.
"CSTA is happy to have facilitated this meaningful stakeholder process," said Scott Horner, CSTA president. "With stakeholder cooperation, solutions to help producers be successful with the system that best fits their needs can be found. We encourage everyone to view the Plan as an important component of successful alfalfa hay production in Western Canada."
The Coexistence Plan for Alfalfa Hay in Western Canada, containing background on alfalfa production systems in Western Canada, the principles of coexistence, and Best Management Practices can be found at cdnseed.org.