Solving the Problem of Hard Seeds
2 years ago
-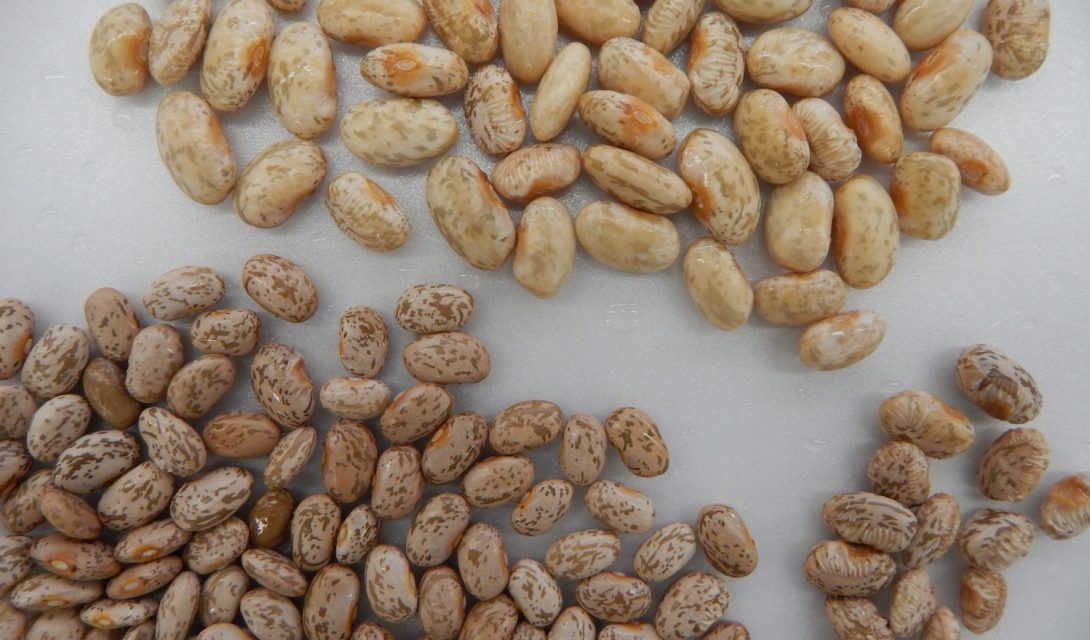 Beans are primarily sold as a dry commodity, and therefore, visual seed quality is important – an intact seed coat, along with uniform colour, size and shape. However, it's seed coat and colour that matters most in cooking and canning, the primary end-uses of beans.
"We have come across bean lines with poor seed coat integrity, which means hairline cracks, breaking and so on," notes Parthiba Balasubramanian, a research scientist at the Agriculture and Agri-Food Canada (AAFC) Research and Development Centre in Lethbridge, Alta. "If the seed coat integrity is compromised, beans tend to lose starch during canning, and this may lead to clumping of bean seeds at the bottom of the can. Bean seeds can also lose colour during soaking, blanching, cooking and canning."
In addition, some seeds do not absorb water at all (known as "hard seeds") or only partially absorb water during soaking (resulting in a wrinkled seed coat). Obviously for canning companies, the fewer of these seeds, the better. Indeed, in terms of hydration, processors and consumers prefer beans to double in weight after soaking.
Balasubramanian notes that while standard blanching in a canning plant (a heat treatment of three minutes at 93 C) is most often sufficient to fully "plump up" hard seeds, some require a heat treatment of 20 minutes at 95 C for complete hydration. Because of this, canning companies usually remove all seeds that do not hydrate or partially hydrate after soaking before the blanching stage, and therefore lose money on them.
Balasubramanian has been investigating the processing traits of lines of various classes of beans since 2011. Experimental lines identified with good cooking and canning quality attributes will go on to possible registration for commercial use in Canada.
"Our results will assist the Registration Recommending Committees (Ontario Pulse Crop Committee and Prairie Recommending Committee for Pulse and Special Crops) in assessing the merit of experimental lines prior to registration as cultivars," Balasubramanian notes. "The results will help growers in choosing cultivars with good quality attributes, and bean dealers in choosing cultivars when contracting commercial bean production."
The assessment includes experimental dry bean lines of navy, pinto, black, great northern, red, pink, yellow, light red kidney, dark red kidney, white kidney and cranberry beans. These lines, from both public and private breeding programs across Canada, are compared to their respective "control" or "check" registered cultivars in order to make conclusions about yield, disease resistance and other agronomic traits, as well as quality traits which include the proportion of hard seeds and other traits related to canning.
Jenn Walker, research officer with the Alberta Pulse Growers, notes that while hard seeds are not a major issue for growers because there is no way to visually identify them, "perhaps if science can discover the root causes behind failure to hydrate, there could be ways to mitigate this through agronomy and breeding in the future."
The experimental lines are from Cooperative Registration trials grown at several locations in Ontario and the three Prairie provinces. Funding for this research was provided at the start through Pulse Cluster 1 (with support from AAFC's Growing Forward program, Alberta Pulse Growers and Ontario Bean Growers). The work is currently being continued under Pulse Cluster 2 until 2018.
Since 2015, Balasubramanian has also led a small three-year project funded by the Ontario Bean Growers to assess hard seeds in select navy bean cultivars that are commonly grown in Ontario and Manitoba. They are part of Regional Trials of 2015, 2016 and 2017. He says this study enables a look at environmental factors in a comparison of how many hard seeds are present in common cultivars grown at several locations in different geographic regions.
THE RESULTS
In 2015, Balasubramanian noted the highest percentage of hard seeds after soaking (more than 50 per cent) was found to be in a red bean experimental line. He adds there was one navy bean cultivar which consistently had hard seeds and/or partially-hydrated seeds after soaking when grown at a large number of locations (six in Ontario and three in Manitoba).
There were four other navy bean cultivars tested last year, and while they all had hard seeds and/or partially-hydrated seeds, that was not consistently observed at all locations. "In March 2017, we will evaluate four navy bean cultivars grown in Ontario and Manitoba in 2016 to see if the same trend continues."
So, while genetics may play some role, the fact that Balasubramanian has not consistently observed hard seeds in any given cultivar/experimental line indicates that environmental conditions have a large influence on hard seed development.
"Environmental conditions during seed maturity, and subsequent processing and storage all affect hard seed development, but I have not done any studies looking at these elements so far," he explains. "I would say that for growers, good genetics in terms of agronomic traits are important, but I would also promote choosing the cultivars best adapted to your specific environment so that you get fully mature seeds. Visually, immature seeds may look normal, but they generally do not absorb water during soaking."
As to whether cultivars with "good" dry seed characteristics generally have "good" processing traits, Balasubramanian answers yes. "An example can be given from May 2016, when we registered a yellow bean cultivar called AAC Y015 with good seed coat colour," he says. "Even after canning, this cultivar had significantly better yellow seed coat colour compared to the check cultivar, adding to the visual appeal for the consumers."
This spring, the Bean Pilot Plant at AAFC Lethbridge received a rotary retort to replace its stationary retort, and staff were trained on how to use it in June. "The new retort has reduced the processing time of bean seeds in cans by approximately 50 per cent," Balasubramanian notes. "We also hope the new retort will enable us to identify dry bean lines with superior canning quality. We are currently assessing the canning quality of experimental cranberry dry bean lines from the AAFC breeding program, and in November and December, we began receiving seed samples of experimental dry bean lines from Ontario, Manitoba and Saskatchewan for evaluation. Samples of dry bean seeds harvested in 2016 will be the first to be assessed."
Balasubramanian and his team will continue evaluating dry bean experimental lines from bean breeding programs across Canada for cooking and canning quality attributes up to 2018 and hopefully afterwards. "I anticipate the study will be renewed under the next phase of pulse cluster funding," he says.
Farmer Survey-Analysis of Precision Agriculture
2 years ago
-
Farmers are encouraged to take part in an on-line survey on precision agriculture to help advance innovation in Canadian farming.
The survey will take place between Jan. 9 and Mar. 4, 2017, and will examine the use of precision agriculture in Western Canada.
Precision agriculture (PA) is a term used to encompass a range of devices to collect agriculture information and the geospatial tools to enable site specific management of food production. There are many definitions of precision agriculture (PA) which are often influenced by the specific equipment or management system being referenced.
According to Dale Steele, who has been commissioned by Agriculture and Agri-Food Canada to conduct the survey, the research gleaned will determine the various levels of adoption for precision agriculture technologies throughout the Prairies, how Canadian producers compare with key competitors in similar jurisdictions, and the various factors that create barriers to adoption.
"It will gather insights from crop sector stakeholders regarding their practical experiences with on-farm adoption of innovation in general, including what has worked and what has not, as well as the motivations for technology adoption, and the educational and business support networks available," says Steele. "The results of this research will be used to better understand the state of play of precision agriculture in the western Canadian crop sector, and identify key challenges that need to be overcome to boost innovation and competitiveness in the sector."
The survey will look at the precision agriculture tools being adopted in Western Canada and identify the barriers to technology and innovation that farmers face across the Prairies. Farmers are asked to include the various tools and technologies they currently use and are considering using in 2017.
"It will benefit all agriculture stakeholders to determine the precision agriculture tools that have been adopted in Western Canada. Results from the survey will help promote the use of innovation and competitiveness in agriculture,and inform the development of future policies and programs."
A similar survey was recently conducted in other regions of Canada.
Complete the survey here:  https://www.surveymonkey.com/r/precision-ag-western-canada
Summary results will be available in April 2017, and shared with western Canadian grower associations, industry stakeholders and farm media.
A year after Bill 6, farm workers WCB claims more than double
2 years ago
-
In the first year that controversial farm safety legislation was in effect, workers' compensation claims for farm workers more than doubled in Alberta.
Statistics provided by the Workers Compensation Board show there were 793 farm injury claims accepted by WCB in 2016, compared with 339 the year before.
Mandatory WCB coverage for paid agriculture workers came into effect on Jan. 1, 2016, under the NDP government's Bill 6, the Enhanced Protection for Farm and Ranch Workers Act, which set off enormous protests from farmers and opposition parties when it was passed in the fall of 2015.
Previously, agricultural operations were not required to have injury coverage for workers, though they could voluntarily take on WCB coverage or use private insurance. Family members remain exempt.
The WCB said there are now 3,629 agricultural operators registered, up from 1,756 at the end of 2015. There are no statistics available on how many of the employers formerly held private insurance.  
Lynn Jacobson, president of the Alberta Federation of Agriculture — the province's largest producer-funded general farm organization — said in a recent interview that there is still lingering anger in rural areas over how the NDP government introduced and implemented Bill 6.
But he believes the change has ultimately been positive because most of the producers he has dealt with have found that WCB coverage is "far better than any insurance package that they've had."
"A lot of the things were not being claimed that probably should have been claimed before," said Jacobson, who farms near Enchant in southern Alberta.
Jacobson said benefits of WCB coverage include immunity from litigation for employers and payment for long-term health-care costs of an injured employee. But he said there is a need for WCB regulations to be adjusted to better fit the farm sector.
The Alberta Agriculture Farm and Ranch Safety Coalition, or AgCoalition, a grouping of major farm organizations formed in response to Bill 6, did not have a spokesperson available Thursday.
But in a statement, the coalition noted that since farm injuries are now being reported through a single source, "the increase in farm injuries through WCB data alone is insufficient to determine farm incident frequency rates."
"We are working with WCB to use this, along with other information available to the farm and ranch community, to paint an accurate and complete picture that will identify areas of risk," said the organization.
The WCB's numbers show the largest number of 2016 injury claims — 192 — came from feedlots, followed by 131 from hay/grain/crop farming and 106 claims from beef producers. Nearly a quarter of the claims, 199, were strains or sprains, with 153 superficial wounds, 165 open wounds and 106 cases of fractures, dislocation or nerve damage.
There were 170 other injury claims, as well as three accepted farm fatality claims.
Labour Minister Christina Gray said ideally there would be no injured workers in the province, but mandatory WCB coverage gives certainty to both farm workers and employers.
"I can say with certainty that our legislation provides that coverage and that protection to farm and ranch workers, so that they have access to medical and financial support," she said.
"Those supports for workers are guaranteed rights. Previously, they were a benefit that may or may not be provided."
Gray said the WCB review launched by the NDP government has reached out to the farm sector for input into possible changes around agricultural coverage.
Wildrose Leader Brian Jean has promised to repeal Bill 6 if his party wins the next election in 2019.
Opposition agriculture critic Dave Schneider said there would likely be replacement legislation passed, rather than simply a return to the status quo that existed before 2016.
Schneider said many producers in contact with Wildrose remain unhappy about being forced to take on WCB coverage because they viewed the private insurance they previously held as more comprehensive and cheaper.
"What I can see is looking into whether private insurance can provide the same coverage as WCB. And if they can, would that not open up competition and be better for everybody?" he said.
Source:  Calgary Herald
Canola Council Chief to Lead Grain Commission
2 years ago
-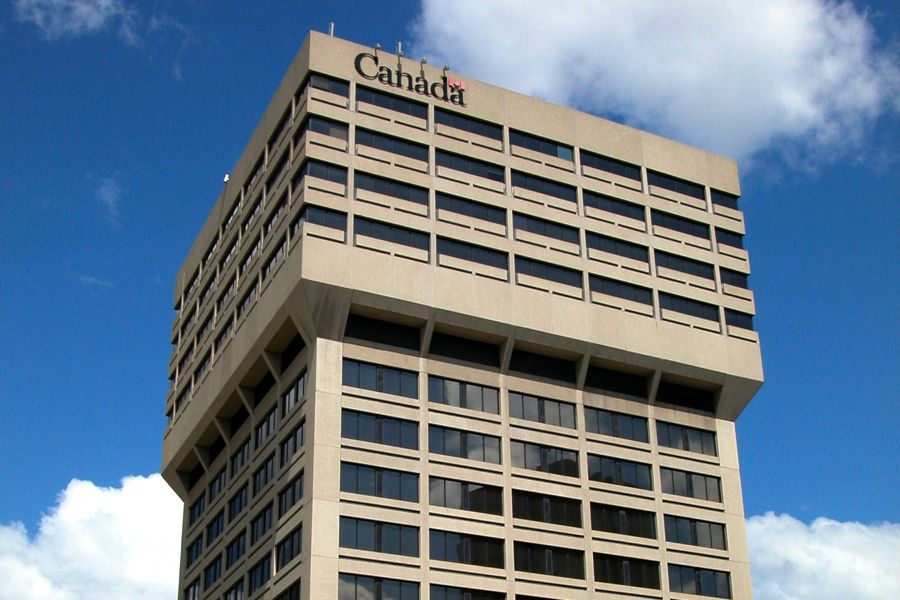 The point person for Canada's canola industry will become the chief executive of Canada's grain handling regulator starting in mid-February.
Patti Miller, the president of the Canola Council of Canada since 2012, will start a six-year term as chief commissioner of the Canadian Grain Commission (CGC) on Feb. 13, federal Agriculture Minister Lawrence MacAulay announced Tuesday.
"Patti has a wealth of experience in the sector and her passion for agriculture will be of great benefit to the commission's work," MacAulay said in a news release.
The Winnipeg-based CGC, which has a staff of about 400 full-time equivalent employees, serves as regulator of standards and procedures for Canada's grain handling sector and as official certifier of Canadian grain.
The commission establishes, recommends and maintains grades and standards for Canadian grain, is responsible for Canada's system of grain grading and inspection and serves as one of Canada's scientific research organizations on grain quality.
As chief commissioner, under the Canada Grain Act, Miller will supervise and direct the commission's staff and operations.
Miller comes to the post with a master's degree in agricultural economics from the University of Saskatchewan and industry experience in both the public and private sectors. While at the Winnipeg-based Canola Council, Miller spearheaded its "Keep It Coming 2025" strategic plan, launched in 2014 with targets for annual Canadian canola production of 26 million tonnes and for average yields of 52 bu./ac. by 2025.
Before joining the council she worked in management at Agriculture and Agri-Food Canada (AAFC), overseeing farm income program delivery and grain and oilseed market development and research work. Before her stint at AAFC, she was communications manager for the Canadian arm of U.S. agrifood firm Cargill.
As the CGC's chief commissioner, Miller replaces Elwin Hermanson, who opted not to apply for another stint at the post after his term expired in January last year. Jim Smolik, who as assistant chief commissioner assumed Hermanson's duties, ran out the clock on his term in November when he moved to a new post at Cargill. The lone remaining CGC commissioner, Murdoch MacKay, also concluded his term last month.
Source: AgCanada.com