New limits to clothianidin and thiamethoxam use
11 months ago
-
Health Canada announced new mitigation measures today on the neonicotinoids​ clothianidin and thiamethoxam, pesticides which are sold as seed treatment or sprays to protect agricultural crops from various insects.
A statement from the Grain Growers of Canada said modern grain farmers "utilize a diverse and innovative toolbox of crop protection products, including neonicotinoids."
The statement says clothianidin and thiamethoxam "are not expected to affect bees," when used as a seed treatment — a view many environmental organizations dispute.
The PMRA is updating the pollinator risk assessment for imidacloprid based on additional data from the registrant, additional literature that has recently been published, and the comments that were received during the public consultation period for the preliminary assessment (REV2016-05, Re-evaluation of Imidacloprid – Preliminary Pollinator Assessment). The PMRA expects to publish a proposed decision regarding imidacloprid pollinator safety in March 2018.
Read more on the proposed clothianidin and thiamethoxam re-evaluation decisions:
Eye in the sky
11 months ago
-
The benefits of using unmanned aerial vehicles (UAVs) or drones as crop scouting tools are obvious. They enable farmers to spot problems in the field they didn't even know they had, often more quickly and easily than traditional scouting methods.
That — coupled with the fact UAVs have dropped dramatically in price in recent years — is why more growers in Alberta are utilizing them to help nurture their crops and improve overall farm management.
 Markus Weber is co-founder of Landview Drones, an Edmonton-based company that sells fixed wing and multi-rotor UAVs and also provides operator training. Since the start of the business in 2015, the vast majority of their customers have been farmers and agronomists, reflecting the rising interest in drone technology in the agriculture sector.
 Weber says his company integrates everything a farmer or agronomist requires in order to operate a drone themselves, rather than hiring a professional UAV service provider.
"We outfit them with everything they need, from the drone itself to the sensors and all the software they need to be able to process the data; and lastly, we would provide the training to be able to do it legally and safely," he says.
UAVs today are generally easier to operate than ever. Weber notes while some of their farm customers originally bought drones for fun, they later discovered how useful they could be for spotting problems in their fields.
"People often buy them for recreational uses, and then once they start using them, they realize what a great scouting tool it makes and they start using it on their farm," Weber says.
"Almost without fail, once they get an aerial view of their farm from relatively low altitude, they're finding out about problems they didn't know they had."
Weber says the insights gained from an eye in the sky can help assess general crop health and inform farm management decisions, such as where to spray to best control weeds, insects and disease.
He adds drones are also useful for spotting patterns in the field that could indicate serious issues with farm equipment, such as a problem with a seeder not operating properly that may be causing uneven germination in a field.
 "All these kinds of things that just become plainly visible from the air aren't as easily visible from the ground," says Weber.
"If you can discover a problem with your equipment that you can remedy, that's worth thousands of dollars to a farmer. So that currently is providing the most value."
Robin Harrison is chief drone pilot for JTS Agrow, a farm input dealership near Bruce, Alta., that also provides UAV services for farmers. He believes time is a big reason why drones are growing in popularity among farmers and agronomists.
"I think that it's probably a time saver and increases the efficiency of your scouting time," Harrison says. "You can go out and take a look at a field much more quickly and in much more detail [with a drone] than you can on foot or by just driving by the field."
Drone Data
Ag drones are capable of producing a lot of data, such as Normalized Difference Vegetation Index or NDVI maps, which can be used to assess variability in crop vigour. But managing vegetative remote sensing data such as this can be a daunting prospect, which is why many growers who want to go beyond simple crop scouting and have their fields mapped for precision ag purposes, such as variable rate input applications, often choose to go the service provider route.
"I think the biggest thing that might scare growers off is the data processing and the technology itself," says Harrison. They're not familiar with it necessarily and it might kind of spook them a little bit. They would likely tend to maybe hire somebody like me to do it for them, and then they don't have to worry about that part."
Chris Neeser, a weed scientist with the pest surveillance section of Alberta Agriculture and Forestry, has utilized UAVs in some of his research work. He believes those utilizing drones for precision ag need to develop the necessary expertise to be able use the software and interpret the data correctly.
"The technology itself is always changing and developing rapidly," Neeser says. "There's still a learning curve associated with using UAVs."
While he believes drones can perform a very useful role, Neeser stresses the current technology is not yet up to par with what a human scout can do — namely diagnosing a problem after it's been spotted.
"I would say UAVs are useful for field scouting but they're not a replacement for boots in the field. You still have to go in there and verify what the images show, because the images do not necessarily provide you with the details you need to make a diagnostic of what's going on," he says.
Weber agrees the analytical capabilities of drones may be limited, but feels it likely won't that much longer due to rapid advances in artificial intelligence and the accelerating pace of sensor development.
"The flight technology has gone way ahead of the ability to produce good data from it. Right now, there are many kinds of maps you can generate with it but none of those really tell you what the problem is in a particular part of the field — they just tell you where there might be a problem," Weber says.
"I see in the next two to three years that drone sensor and software technology will change drastically through the use of better spectral data and machine learning. True diagnostic maps will make the biggest change in the industry."
Midge Tolerant Wheat Stewardship Goes Online
11 months ago
-
New system simplifies process for protecting midge tolerance.
Growers of midge tolerant wheat are accustomed to putting pen to paper and signing a stewardship agreement with their seed retailers every year. All of that changes this growing season as the Midge Tolerant Wheat Stewardship Team has launched a digital platform and evergreen agreement. The move online is expected to improve the process for growers and retailers, and help ensure continued protection of the midge tolerance gene.
The Midge Tolerant Wheat Stewardship Assurance Site (MTWSAS) is a secure, web-based tool for use by seed distributors, seed retailers and seed growers that makes the process of documenting the movement of certified midge tolerant wheat seed more efficient. It allows users to create electronically signed stewardship agreements and to post sales transactions.
Digital Agreement is Evergreen
"The new system creates a state-of-the-art means of managing midge tolerant wheat stewardship while also making the process very efficient for everyone who utilizes this valuable technology," says Rod Merryweather, CEO of FP Genetics, one of the six official distributors of midge tolerant wheat in Western Canada. "It is a big step forward in protecting this valuable trait so resistance does not develop," he adds, noting that midge tolerant wheat continues to deliver "$36 per acre of value to those who use it each and every year."
All midge tolerant wheat is sold to farmers under an agreement in order to ensure proper stewardship of the technology, which limits the use of farm-saved seed to one generation past certified seed. With MTWSAS, the stewardship principles do not change, but the process becomes a lot easier.
"This online agreement replaces the paper-based version and manual process that we've used since the launch of midge tolerant wheat in 2009," explains Mike Espeseth, communications manager for the Western Grains Research Foundation and co-chair of the Midge Tolerant Wheat Stewardship Committee.
"The online stewardship agreements are evergreen, which really simplifies things for everyone. Agreements are now signed digitally and farmers will only need to sign once, no matter where they buy their seed," he says.
System Provides Savings for Retailers
While stewardship agreements have been a vital part of protecting midge tolerant wheat technology for the past eight years, Espeseth and the team knew the process could be improved.
"The new MTWSAS is simple and technologically advanced," says Ed Mazurkewich, a business development consultant with AgCall, the developer and host of the new retailer-driven platform.
"All wholesale and retail movement of certified midge tolerant wheat seed is posted to the MTWSAS by seed growers and retailers with a user-friendly interface," he says.
Merryweather anticipates the new process will save time and money for retailers. It will eliminate the nuisance of duplicate agreements and add report-generating capabilities for their specific varieties.
"MTWSAS enables them to manage their customer base and create reports that will help them to manage current and future sales of products," he says. "It will also eliminate the onerous task of accumulating data for each farmer."
Merryweather adds that distributors can expect to benefit as well. "We will have access to complete information on the sale of all of our products, along with the absolute confidentiality we need in our business and for our farm and seed grower customers," he says. MTWSAS is administered and managed by AgCall with oversight by the Canadian Plant Technology Agency to ensure privacy and confidentiality.
Shining a Light on Stewardship
An added bonus of the new system is that it serves as a good reminder to growers and retailers on the vital need for stewardship.
In a survey conducted in spring 2017 with more than 1,000 wheat growers in Western Canada, 94.1 per cent of Alberta growers agreed that "it is critical to have a stewardship program in place to ensure that the effective life of the midge tolerance gene is protected." The survey also found that 95.1 per cent are familiar with the stewardship agreement for midge tolerant wheat. However, results showed new growers are less familiar with the agreement than existing growers.
"The new system enables us to identify any grower who may be out of compliance so we can follow up," says Merryweather. "The key is we have the tools to protect this valuable technology and to keep it working for farmers for many years to come."
Accessing the New System
Mazurkewich explains that in order for distributors, retailers and seed growers to access the new system, they require a new authorized retailer number. This is obtained by successfully passing the updated retailer training located at midgetolerantwheat.ca and by signing a new retailer stewardship agreement at MTWSA.ca.
"New processes incur new actions and perhaps new questions," says Mazurkewich, adding AgCall is committed to providing ongoing support. "Users will have access to four videos outlining how to use MTWSAS once they receive their login information."
Crop Gene Discovery Gets to the Root of Food Security
12 months ago
-
Researchers from The University of Queensland have discovered that a key gene which controls flowering time in wheat and barley crops also directs the plant's root growth.
Project leader Dr. Lee Hickey from the Queensland Alliance for Agriculture and Food Innovation(QAAFI) said the discovery was a major breakthrough in understanding the genetics of root development and could boost food security by allowing researchers to breed crops better adapted to a range of environments.
"Wheat and barley are ancient crops and humans have been growing them for thousands of years," Hickey says. "Over the years, farmers and more recently plant breeders, have made significant progress selecting for above-ground traits, yet have largely ignored the 'hidden half' of the plant – its roots.
"Our discovery that the VRN1 gene, which is known to regulate flowering in wheat and barley crops, also plays a role in the plant's ability to respond to gravity, thereby directing root growth and determining the overall shape of the root system."
Hickey says this unexpected insight into the underground functions of the VRN1 gene has major implications for optimizing cereal crops, as crop varieties with improved root systems could dramatically improve farm productivity.
"A particular variant of VRN1 in barley, known as the Morex allele, simultaneously induced early flowering and maintained a 'steep, cheap and deep' root system," Hickey says.
"This is exciting because flowering time is a key driver for yield and the VRN1 gene appears to offer a dual mechanism that could not only boost crop yield but also improve water and nutrient acquisition through a deeper and more efficient root system."
The root gene discovery was part of an international collaboration with a team of scientists from Justus Liebig University in Germany, led by Professor Rod Snowdon. The group in Germany provided insight of the gene's involvement in shaping root development for winter wheats grown throughout Europe, as well as validation of rooting behaviour in field trials.
Another collaborator was Dr. Ben Trevaskis from CSIRO who provided important experimental wheat and barley materials critical for validating the gene's role in root development.
PhD student Hannah Robinson, along with Dr. Kai Voss-Fels who has recently joined QAAFI as a Research Fellow were joint first authors for the study published this week in high impact journal Molecular Plant.
"While our discovery is exciting, more research is needed to identify other key genes involved to effectively optimise root growth in future crops for farmers," Robinson says.
"Also, we need to determine the preferred root system architecture for different growing regions, which will help plant breeders develop more productive crops, despite the increased variability of future climates," she says.
The cereal root research at The University of Queensland and wheat phenology research at CSIRO is supported by the Grains Research Development Corporation, and Robinson's PhD scholarship.
Source: University of Queensland
CSTA Kicks Off Better Seed, Better Life Program
12 months ago
-
The Canadian Seed Trade Association has launched its Better Seed, Better Life program at its semi-annual meeting in Calgary, Alta.
Through Better Seed, Better Life, CSTA will engage in dialogue with Canadians on the role of seed as the foundation for the food and drink we enjoy, the clothes we wear and the fuel in our cars.
CSTA's Better Seed, Better Life program starts today with the launch of its Better Seed, Better Life video and the fact sheet "Cheers for Cereals." The video, developed by Alberta Seed Guide publisher Issues Ink, aims to capture the essence of the Canadian seed industry and the role that seed plays in our day-to-day lives. The fact sheet is one part of a series of fact sheets to be released over the coming months. The aim is to connect the seeds produced by CSTA members and the crops grown from those seeds to the products used in our everyday life. The fact sheets will be available at cdnseed.org.
"CSTA believes that having conversations about seed and plant breeding is vital and that is why we have launched our Better Seed, Better Life initiative," said Dan Wright, CSTA president. "Seeds are a remarkable package that people often don't give a lot of thought to and we want Canadians to recognize the role that seed plays in their everyday lives and the incredible things that we can do with them. These seeds carry the innovation that the world's farmers will need to feed a population that is expected to swell to over 9 billion people by 2050. Over the next year and beyond, CSTA members look forward to the opportunity to engage in important conversations with Canadians on how it all starts with a seed."
CSTA's Better Seed, Better Life program is based on materials created by the American Seed Trade Association and is a collaborative effort of CSTA and ASTA.
Board Members Eager to Get Growing
12 months ago
-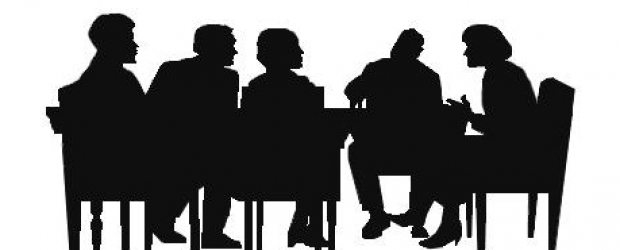 These two seed growers are new Alberta Seed Growers board members. Both have farming in their blood, and are pumped about their new role.
Unlike many industries, farming is one where most kids don't roll their eyes at the prospect of following in dad's footsteps.
That is certainly the case for two new members of the Alberta Seed Growers (ASG) board who were both eyeing a farming career from an early age.
Such is the story with Richard Hallett, a seed grower and cattle producer located 15 km west of Carstairs.
"My dad started growing pedigreed seed in the 1980s, so I was born into it. I've grown pedigreed seed my whole life."
Hallett took an eight-month break after high school and travelled to New Zealand, but all roads led back to the farm.
"When I returned, I went to Olds College and studied farm and ranch management, and I've been working on our seed business ever since."
Family Values
The business is truly a family affair. Hallett's young son and daughter are involved, and his 91-year-old grandfather still lends a hand.
That concept of continuity is a big part of the seed growing appeal for Hallett.
"I love seeing things through. As a seed grower, I hear about new varieties coming down the pipeline and I can choose the ones I think will be good for our customers," he says. "It's satisfying to follow the seeds through their lifecycle and find the varieties that best suit a specific area and client."
The only challenge comes at peak times when he's selling seed while trying to get his own seed in the ground. Of course, a knack for overcoming obstacles is a good quality for a new ASG board member.
"I just joined at the end of January, so am quite new to this. I've attended the general meetings over the last four years, and when the past president approached me I decided to get involved."
Shaping the Future
Hallett was keen to meet people and learn more about the workings of the seed industry. As well, he saw the board as playing a key role.
"Seed growers are at the leading edge of the latest varieties and technologies in crop production, and the board is a great spokesperson in representing the industry and guiding it forward."
In the process, the board must deal with issues unique to the industry. It's a good time to have board members with different viewpoints, as "everyone's perspective is valuable".
Rooted in Success
One of those perspectives belongs to fellow new board member Tracy Niemela. Along with her parents, husband and other family members, she operates a seed farm near Sylvan Lake.
Like Hallett, the business has deep roots in her family tree.
"My sisters and I are the fifth generation on the farm and I am a third-generation seed grower. I guess you could say it's in my blood. It's a lifestyle that I grew up in, fell in love with and want to raise my child in. I hope to keep the operation going for generations to come."
A University of Alberta graduate with a Bachelor of Science degree and an agronomy certificate from Olds College, Niemela worked for the health region as a systems consultant while helping on the family farm. Eventually she quit and went back to the farm full time.
She finds the seed business challenging and rewarding at the same time and one that is constantly changing. That suits her just fine as it really keeps her on her toes.
Also fitting well is her place on the ASG board. Although Niemela was hesitant when first asked to run, fearing she lacked the time and the knowledge of what the board did, she finally took the plunge.
"All boards benefit from fresh ideas. I'm excited about being at the forefront of information, networking and helping to shape the future of seed growers in Alberta and possibly throughout Canada. It will not only benefit me and our seed farm, but others as well."
Moved to Action
Part of that shaping includes addressing movements like gluten-free, organic and chemical reduction.
"These aren't necessarily bad things, but there is a lot of wrong and misleading information out there," notes Niemela. "We need to stay ahead and promote what we do before all of this explodes and starts dictating the future for farmers and possibly seed growers."
Niemela has seen a lot of industry changes over the years, such as the increasing role of big business in taking control and ownership of varieties while "more and more seed is grown under contract. The questions going forward are critical: Where will pedigreed seed be in the future? Will the seed system still exist? Will it need to exist?"
There's a lot to tackle, but with farming in the blood and their hearts on their sleeves, Hallett and Niemela are pumped to take it on.