Canadian Agricultural Partnership launched
7 months ago
-
April 1st marked the official launch of the Canadian Agricultural Partnership, a $3-billion commitment that will help chart the course for government investments in the sector over the next five years.
The Partnership aims to continue to help the sector grow trade and advance innovation while maintaining and strengthening public confidence in the food system, and increase its diversity.
Federal, provincial and territorial (FPT) governments have been working collaboratively since 2016 to develop the next agricultural policy framework, the Canadian Agricultural Partnership. Federal, provincial and territorial governments consulted with a wide range of stakeholders, including producers, processors, indigenous communities, women, youth, and small and emerging sectors to ensure the Partnership was focused on the issues that matter most to them.
In addition, under the Partnership, business risk management (BRM) programs will continue to help producers manage significant risks that threaten the viability of their farm and are beyond their capacity to manage.
Quick facts:
The Partnership includes $1 billion for federal activities and programs, and $2 billion in cost-shared programs delivered by provinces and territories on a 60:40 basis.
Program details and applications were launched for the six federal programs on February 13th and include: AgriMarketing, AgriCompetitiveness, AgriScience, AgriInnovate, AgriDiversity and AgriAssurance.
The Government of Canada is working with provinces and territories to finalize the details of cost-shared programs, which will be announced as they become available.
In addition to the $3 billion investment in strategic initiatives under the Canadian Agricultural Partnership, farmers will continue to have access to a robust suite of business risk management programs. Changes to business risk management programs are in effect for the 2018 program year.
The sector is strong, with exports in 2017 of Canadian agriculture, agri-food, fish and seafood reaching $64.6 billion, a $2 billion increase from 2016 levels. Producers are also forecast to see record levels of net cash income, with increases in both crop receipts and livestock production.
Growers advised to check with their grain buyer about quinclorac use in 2018
7 months ago
-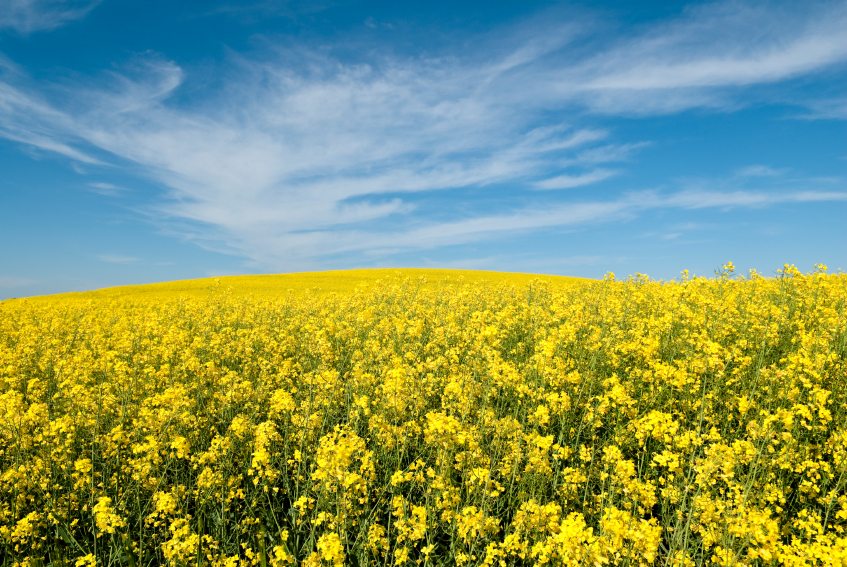 The Codex Committee on Pesticide Residues has advanced for adoption the proposed maximum residue limit (MRL) for quinclorac in canola, although an international MRL at Codex is not yet formally adopted. The Codex Alimentarius Commission is expected to officially adopt the report of the Codex Committee on Pesticide Residues at its July 2018 meeting.
Growers are advised to contact their grain buyer before using quinclorac in 2018 as processors and grain handlers remain concerned about market risk.
"For the canola industry, access to technology and stable trade are both high priorities," says Jim Everson, president of the Canola Council of Canada (CCC). "Ensuring that exported canola meets the requirements of our foreign markets, including with respect to pesticide residues, is of utmost importance to the value chain. We look forward to the formal adoption of the MRL this summer."
The decision of the Codex Committee on Pesticide Residues to advance all the proposed draft quinclorac MRLs (including canola) for adoption at Step 5/8 during the week of April 9-14 is a result of a process spanning several years.
According to the CCC, processors and exporters continue to have concern about quinclorac-treated canola being accepted in China before the Codex Alimentarius Commission finalizes its process. Processors and exporters have indicated that until the report is formally adopted, they will not commit to accepting canola treated with quinclorac in 2018. Growers are advised to contact their grain buyer directly before using quinclorac in 2018 or to use other cleavers control methods.
To prevent market access issues related to pesticide residues, the CCC monitors requirements in major markets, works with life science companies to promote voluntary responsible commercialization, works with the Government of Canada to get MRLs established as fast as possible in export markets and promotes best practices with growers through the Keep it Clean program to meet export requirements. The CCC contributes to the Canada Grains Council, alongside other grain value chains, to advance cross-commodity policy solutions internationally.
Keep it Clean reinforces Canada's commitment to delivering consistently superior agricultural products to markets around the world. It's a program started by the CCC in 2006 and expanded with Cereals Canada and Pulse Canada to emphasize important on-farm decisions to produce quality canola, cereals and pulses that meet market requirements. Visit www.keepingitclean.ca to learn more.
Using the Alberta Climate Information Service
7 months ago
-
In agriculture, weather is the most important factor in determining the success of a cropping or grazing season. Alberta Agriculture and Forestry's website features the Alberta Climate Information Service (ACIS) an interactive tool that helps producers, farm consultants, and researchers.
ACIS is a network of more than 350 weather stations around the province reporting weather conditions in near, real-time. It includes detailed archival information that goes back to 1961. "With more than 350 weather stations to choose from, you should be able to find one close enough to you to be approximate to the conditions you are experiencing," says Harry Brook, crop specialist at the Alberta Ag-Info Centre.
Elements covered by this network include precipitation accumulated and recent, temperature extremes and average, relative humidity, wind speeds and directions, solar radiation, snow depth, soil temperature at four different depths, and soil moisture as a percentage of field capacity. These elements allow comparisons to long term averages.
ACIS includes is a large amount of data on long-term averages for air temperatures, maximums and minimums, growing degree days at base 0 degrees, 2 degrees, and 5 degrees, and frost probabilities in 1 degree increments from 0 C to -5 C. The program also includes a wind chill index, and current weather radar can also be accessed.
ACIS also features a large collection of maps that look at drought indexes, fire danger, precipitation, soil moisture and temperature. Detailed moisture information is found for Southern Alberta through the Irrigation Management Climate Information Network (IMCIN) to help with irrigation decisions.
"Soil moisture and temperatures are useful in predicting when soils should be ready to start seeding and decide if moisture is sufficient to allow germination," says Brook. "Temperatures and wind speeds can help in deciding when it is safe to spray pesticides or help in diagnosing the possibility of spray drift."
"There is also a Fusarium head blight risk map. Using the preceding weather conditions, it can predict how likely it is that fusarium head blight will establish in your vicinity and help in timing for any fungicide application," explains Brook. "Plans are also underway developing insect pest prediction maps for some of our most damaging insect pests.
"Growing degree days, potato heat units, and corn heat units for localities are useful in estimating if various crops can be successfully grown. Also, these average numbers combined with frost probabilities are useful tools in estimating if there is enough time left in the growing season for a crop to mature," he adds.
Alberta Agriculture and Forestry is hosting a webinar on the many uses of ACIS on Wednesday, May 2, 2018 from 10 a.m. to 12 noon.
Alberta Wheat Commission says Wheat Class Changes Hurt Farmers, Value Chain
7 months ago
-
The Alberta Wheat Commission (AWC) is expressing disappointment with the Canadian Grain Commission (CGC) for their decision to move five wheat varieties out of the Canada Western Red Spring (CWRS) class without considering the long-term economic implications for farmers. Two of those varieties, AC Muchmore and AAC Redwater, are very popular in Alberta with AC Muchmore acres increasing by 209 per cent per year since 2014 and AAC Redwater acres increasing by 234 per cent per year since 2015.
The varieties will be re-classified to the Canada Northern Hard Red (CNHR) class effective August 1, 2021 and also include, AC Domain, Vesper and 5605 HR CL.
Prior to this decision, AWC strongly encouraged the CGC to do an economic analysis to understand the full impact that will be felt throughout the Canadian value chain of reclassifying varieties. The CGC's decision fails to consider the agronomic performance of these varieties. AWC further points out that there have been no known complaints from global buyers on the varieties being pulled from the CWRS class.
"Farmers are choosing these varieties because they are high yielding, have better disease resistance and are early maturing," said Kevin Bender, AWC Chair. "If the quality of these varieties has never been raised as an issue with our global customers then farmers should be able to choose them based on their agronomic advantage without losing the economic value of growing CWRS wheat."
AWC notes that the effects of moving these varieties will have a spillover effect throughout the value chain, especially impacting seed growers who have been selling these varieties based on their CWRS classification.
"Reclassification puts financial stress on farmers with the unexpected need to replace varieties," Bender said. "We would have liked to see the CGC consult with farmers and consider these economic impacts before making these changes."
New Lumisena fungicide seed treatment receives PMRA registration
7 months ago
-
Growers will soon have a powerful new tool to protect against Phytophthora root rot and downy mildew. Corteva Agriscience, agriculture division of DowDuPont, today announced that the Pest Management Regulatory Agency (PMRA) in Canada has granted approval for the registration of Lumisena fungicide seed treatment.
"Lumisena is designed to help soybean growers get their crop off to a strong start, maximize early-season growth and capture higher yield potential," said Travis Schoonbaert, category leader, Seed Applied Technology at Corteva Agriscience. "Lumisena helps maximize yield potential in a variety of growing environments through enhanced vigour and emergence and is an ideal complement to any soybean variety."
Lumisena provides best-in-class protection against Phytophthora root rot, the leading soybean disease in North America. Lumisena moves within the plant to protect against multiple stages of the Phytophthora pathogen's life cycle through preventative, curative, eradicative and antisporulant activity. In multiyear, on-farm trials, Lumisena was shown to significantly improve soybean stands and plant health under Phytophthora pressure. Growers can expect Lumisena to be commercially available at 2019 planting timing.
Lumiderm insecticide seed treatment now registered for soybeans
7 months ago
-
The seed treatment technology that enhanced insect control in canola will soon be available to soybean growers.
Corteva Agriscience, agriculture division of DowDuPont, announced the Pest Management Regulatory Agency (PMRA) in Canada has granted approval for the registration of Lumiderm insecticide seed treatment for soybeans for control of bean leaf beetle and soybean aphid. Lumiderm will be commercially available for 2019 spring planting.
"Bean leaf beetle and soybean aphid are both economically significant pests of soybean, and growers have been looking for new tools to manage them," said Travis Schoonbaert, category leader, Seed Applied Technology at Corteva Agriscience. "Lumiderm provides effective, reliable control of soybean aphid and bean leaf beetle. Overall, Lumiderm offers a higher level of performance that will give growers confidence at planting time and peace of mind during the early part of the growing season."
Lumiderm seed treatment provides soybean seedlings with extended protection against bean leaf beetle and soybean aphid. Protecting vulnerable seedlings from these two damaging insects leads to more uniform and healthier plant stands, allowing the crop to achieve its maximum yield potential at harvest. Lumiderm contains a unique Group 28 insecticide that helps growers manage the threat of resistance and has a favourable environmental profile.
Alberta Agriculture's Blue Book Now Available
7 months ago
-
One of the most widely requested publications from Alberta Agriculture and Forestry (AF) is the Crop Protection publication, also known as the "Blue Book" in industry circles. Revised annually, the Blue Book includes the most comprehensive and up-to-date information on crop protection products.
"An important part of the annual update includes newly registered pesticide products," says Mark Cutts, co-editor of Crop Protection 2018 and crop specialist at the Alberta Ag-Info Centre. "This year's edition includes new additions to the four main pesticide types: herbicides, insecticides, seed treatments, and foliar fungicides. In addition to including new products, previously registered products are updated. Significant changes in some products, crops covered, and usage instructions give producers more options than ever."
"For 2018, foliar fungicides is the pesticide type with the most new registrations, continuing the trend seen in recent years of significant growth in registered foliar fungicide products," mentions Cutts. The new fungicides are registered for use on canola, cereals crops, pulse crops, and potatoes.
There are limited new registrations for seed treatments and insecticides. One new seed treatment will be available in 2018, and it is registered on a variety of cereal crops. Newly registered insecticides are available for use on cereal crops, oilseed crops, and potatoes.
"New herbicide registrations include products that can be used in pre-seed applications or in-crop applications," adds Cutts. "Pre-seed herbicides are registered for use ahead of seeding wheat or on fallow acres. New in-crop herbicide products are registered for use on wheat."
When using pesticides, it is important to be aware of pesticide resistance. It is recommended that pesticide products be selected based on chemical group and active ingredient. All pesticide products presented in the Blue Book have their chemical group and active ingredient listed. By using this information, the risk of developing pesticide resistance can be reduced.
A hard copy of the publication can be had for $12 by calling 1-800-292-5697 or ordering online www.agriculture.alberta.ca/blue.
On the Way to Nitrogen-Fixing Cereals
7 months ago
-
Cereal crops that fix their own nitrogen? Achieving this dream could result in major benefits for agriculture and the environment.
Scientists around the world are pursuing this goal, including a group in Alberta. The Lethbridge-based researchers have already made impressive advances towards developing nitrogen-fixing triticale plants as a first step to creating other nitrogen-fixing cereals.
"The idea of nitrogen-fixing cereals is not new. The discovery in the late 1880s of symbiosis between nitrogen-fixing bacteria and legumes spurred the eventual question of whether it is possible in non-legume plants, including cereals. However, the path from the idea to its successful realization is in this case quite bumpy," says Dr. Alicja Ziemienowicz, a research biologist with Agriculture and Agri-Food Canada (AAFC) and an adjunct professor at the University of Lethbridge. She is co-leading this nitrogen fixation research with her AAFC colleague Dr. François Eudes.
"There are three biotechnological approaches for biological nitrogen fixation in cereals, and all require genetic engineering of bacteria or plants or both," she explains. "The first one is to create rhizobium-legume-like symbiosis in cereals; in other words, to convince rhizobia and cereals to form an interaction similar to the interaction of rhizobia with legumes. The second approach aims at improving bacteria that live inside cereal plants or in the soil right next to cereal roots so these bacteria can perform nitrogen fixation more efficiently."
However, these two strategies would rely on the use of bio-fertilizer inoculants, which are not always as effective as crop growers would like and are not as convenient as having the trait in the seed.
"When I joined the team of Dr. François Eudes at AAFC's Lethbridge Research and Development Centre about five years ago, we decided to take the third approach to the biotechnological solutions for the nitrogen fixation problem," adds Ziemienowicz. "This approach is perhaps the most challenging one but also the most promising. It involves the direct transfer of bacterial nitrogen fixation (nif) genes into the plant."
Ziemienowicz is an expert in this type of research and has been working on development of better technologies for plant improvement for over 20 years. She is excited to be applying her knowledge and skills to nitrogen fixation in cereals "to achieve practical and applicable outcomes in a research area that is so important for Canadian and global agriculture."
"Many have labelled nitrogen-fixing cereal crops as the 'holy grail,'" notes Lauren Comin, research manager with the Alberta Wheat Commission (AWC). "Nitrogen-fixing cereals could bring a lot of significant benefits. First of all is the benefit to the farmer's profit. Obviously producers would save money by reducing input costs, and there could be time savings as well. Those benefits alone are enough for us to get excited."
Ziemienowicz states, "Nitrogen fertilizers contribute about 20 per cent of cereal crop production costs, not including costs of fertilizer application: fuel, machinery, labour. Cereal crops capable of fixing nitrogen for their own needs will reduce crop dependence on nitrogen fertilizers, and will increase their performance and productivity in nitrogen-deficient soils."
Both Comin and Ziemienowicz point out that nitrogen-fixing cereals would also contribute to sustainability. "There is an ever-growing interest in sustainability from those on the farm and off the farm. Plants that could fix all or some of their nitrogen would mean fewer synthetic applications, less nitrogen loss to the atmosphere and less leaching into the waterways," says Comin.
Eudes and Ziemienowicz began this research in 2014 with a two-year proof-of-concept study, funded by AWC and Alberta Innovates. Last year's research was funded by AWC and the Saskatchewan Wheat Development Commission. Recently, the research was approved for three-year co-funding by all three of these agencies. In this upcoming work, Ziemienowicz and Eudes will be collaborating with AAFC wheat breeders Drs. Robert Graf and Harpinder Randhawa.
Ziemienowicz and Eudes' research so far has involved triticale. "Most procedures that we employ in this project work more efficiently in triticale than in wheat," says Ziemienowicz. "Once we obtain nitrogen-fixing triticale, we will transfer this trait into wheat using interspecies breeding techniques. Moreover, lessons learned from development of this trait in triticale will help us to apply it to other crop species."
If all goes as expected, they will produce triticale plants that have all the characteristics of the triticale parent plus the ability to fix nitrogen. Ziemienowicz thinks it will take at least 10 more years to develop nitrogen-fixing wheat. "We need about three years to produce and test the nitrogen-fixing triticale plants. Then, we need a few years to transfer the trait to wheat. Also, it takes years for commercialization of a plant with a novel trait."
Even though it is many years away, the path to commercialization could be as challenging as the scientific path to develop nitrogen-fixing cereals.
"The Canadian 'plants with novel traits' approach is different from much of the rest of the world. [In Canada] it doesn't really matter what process you used [to introduce a trait]; it's whether it is a new trait that has never appeared before," explains Cam Dahl, president of Cereals Canada Inc., a not-for-profit organization that brings together partners from all sectors of the cereals value chain.
"However, there would be some significant regulatory hurdles [for GE nitrogen-fixing wheat] in other markets like the EU or Japan because of the unfounded public perception around recombinant DNA technology."
From Dahl's point of view, recombinant DNA technology has provided great benefits, both economic and environmental, in crops like corn, soybeans and canola. But he is uncertain about what the cereals industry could do to change negative public perceptions of the technology. "That's a question I have been asking for 20 years. I'm not quite sure of the answer, whether it's an issue around technology in plant breeding or technology in pesticides, herbicides and fungicides. Very often public perception does not match up with the science and what science is telling us. The gap between scientific understanding and public perception sometimes can be very large, and that is difficult to cross."
Dahl notes another consideration in commercialization. "We would have to ensure that, if a new product is commercialized, it would be done in a way that doesn't jeopardize our current exports." That would require such steps as obtaining regulatory approvals in importing countries and using identity-preserved systems to keep the GE grain separate from other grain. Another factor would be development of a policy on the low-level presence of GE crop material in grain shipments.
Despite the challenges, AWC hasn't shied away from funding Eudes and Ziemienowicz's work. "Investing in genetic engineering technology today does not mean that we'll be harvesting a GE crop in August. Developing new varieties is really a long-term game. And depending on which novel traits we're seeking, the benefits could far outweigh the perceived negatives," says Comin.
Ed. Note: A longer in-depth story on this topic will appear in the Fall 2018 issue of Alberta Seed Guide.
Monitor for Insect Pests this Growing Season
7 months ago
-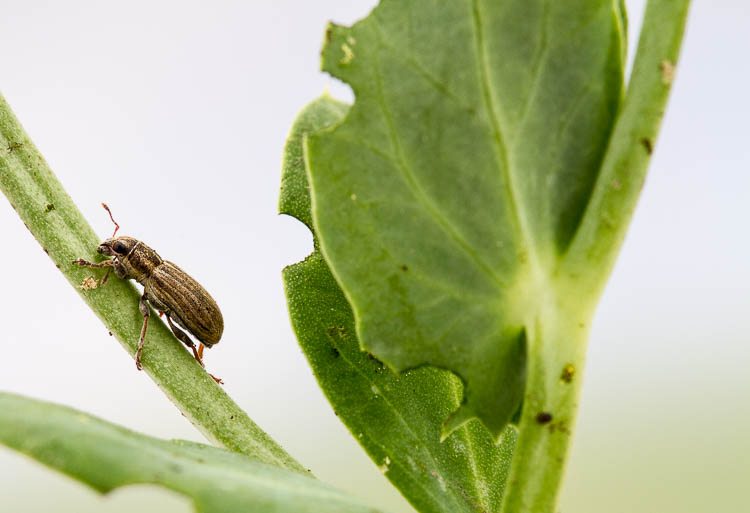 Specialists at Alberta Agriculture and Forestry (AF) are working to have fields predetermined for the 2018 insect survey season and are looking for assistance from agrologists and producers across Alberta.
This year, the survey teams would like to check pea and wheat fields. They will survey for pea leaf weevil in late spring and survey for wheat midge and wheat stem sawfly in the fall after harvest.
"In addition to the rest of the province, we are looking for pea fields up into the Peace Country because the pea leaf weevil has been confirmed into that area, and we want to expand our survey there," says Scott Meers, insect management specialist with AF. "We are looking for fields that producers would be happy to have us check. For allowing us on their fields, we will provide those producers with a report of the survey results."
Meers would also like to increase in the number of bertha army worm traps in Alberta. "We are trying to get four to five traps per county across the province. If you are interested, we will hook you up with all the materials you will need."
For agrologists and producers who have monitored for the bertha army worm adults in the past, now is a good time to check those traps to see if they need to be repaired or replaced. "They are plastic, and plastic in the wind and sunshine tends to break down after time. Let us know if they need to be upgraded or replaced," adds Meers.
For more information about monitoring for the upcoming growing season or replacing traps, contact Shelley Barkley at [email protected].
Syngenta Canada Announces Leadership Change
7 months ago
-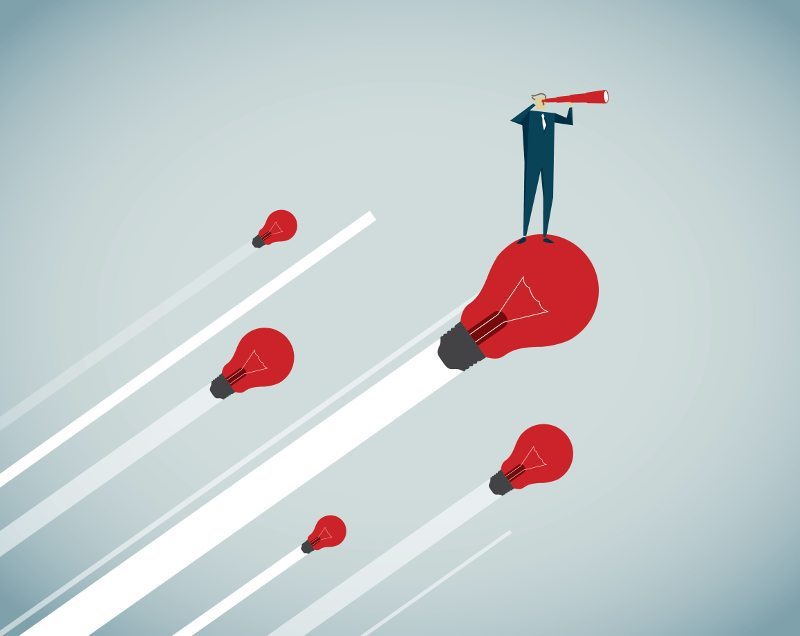 Syngenta Canada Inc. announced the retirement of Jay Bradshaw as president and territory head for Canada, and the appointment of Trevor Heck as his successor. Bradshaw's retirement takes effect at the end of May, with Heck assuming his roles effective June 1.
Jay Bradshaw leaves Syngenta as a highly respected leader in Canadian agriculture, who has headed the organization's Canadian operations for almost 17 years. His career spans some 36 years, starting as a sales representative based in Saskatoon, Sask., in the early 1980s, and including progressively more senior roles with two other companies, prior to joining Syngenta Canada in October 2001.
Over the course of his career, Bradshaw has served Canadian agriculture through his participation on numerous boards, organizations and initiatives, including as a founding director of Cleanfarms, founding director of Cereals Canada, and on the Rural Ontario Institute, Ontario 4-H Foundation, and CropLife Canada. In 2009, he was named Agri-Marketer of the Year and, in 2013, received the Queen Elizabeth II Diamond Jubilee Medal in recognition of his significant contributions to agriculture in Canada.
"I have had the good fortune to be part of what I believe is the most dynamic and one of the critically most important sectors of our economy and country," Bradshaw says. "The growing recognition of the importance and contributions of agriculture generally and plant production agriculture specifically, to address some of our most pressing challenges and realize some of our biggest opportunities is something I am proud to have been associated with over the course of my career."
Trevor Heck, began his career with a Syngenta legacy company in 1992 as a Sales Representative based in Provost, Alberta. From there, he assumed various other roles in Ontario, Saskatchewan and Alberta, followed by assignments in Australia and the United Kingdom. Heck returned to Canada in 2003, and had successive roles as District Sales Manager and Head of Key Accounts in Western Canada. Since 2011, Heck has served as the Head of Marketing with the Syngenta Canada organization.
"The team at Syngenta Canada is focused on providing crop protection and seeds innovations in support of Canadian farmers across the country's major crops, including wheat, barley, canola, corn, potatoes, pulses, soybeans, and specialty crops," Heck says. "In this new role, I look forward to continuing and advancing this work in collaboration with farmers and the broader agricultural sector to support the sector's growth and competitiveness and help realize Canada's full potential as a leader in agricultural innovation."