AFSC reduces insurance premiums
8 months ago
-
Many of Alberta's crop producers will benefit from lower crop insurance premium rates when they insure their crops with AFSC this spring.
On average, 2018 premium rates for crops are eight per cent lower than they were in 2017. The rate change for specific crops will vary depending on the actual loss experience for that crop as well as the risk area.
According to a news release from AFSC, the decrease in premium rates is a reflection of the generally good growing conditions over the past few years, which resulted in positive results for the crop insurance program. The recent experience has also translated into increased yield coverage for many producers in 2018.
The following changes have been introduced:
A 10 per cent claim deductible being introduced under the Spring Price Endorsement, which will reduce the premium rate charged to clients between 20 per cent and 30 per cent depending on the crop selected;
Aligning insurance coverage for two new wheat classes after the Canadian Grain Commission reclassified a number of wheat varieties, moving them from Canadian Prairie Spring (CPS) and Canadian Western Red Spring (CWRS) to the new Canadian Northern Hard Red (CNHR) and Canadian Western Special Purpose (CWSP) classes;
Introducing AFSC Connect, another way for AFSC clients to conduct their business. The new online platform provides producers with a number of online functionalities that include viewing and managing their account information, chatting online with Client Contact Centre staff, and conducting a number of transactions, including filing change requests to make adjustments to their crop insurance policy. The online platform was developed with the needs of AFSC clients in mind, and will continually be enhanced, and developed, to meet their changing needs.
April 30 is the deadline to apply for, make changes to or cancel insurance.
We Need to Talk About Mental Health
8 months ago
-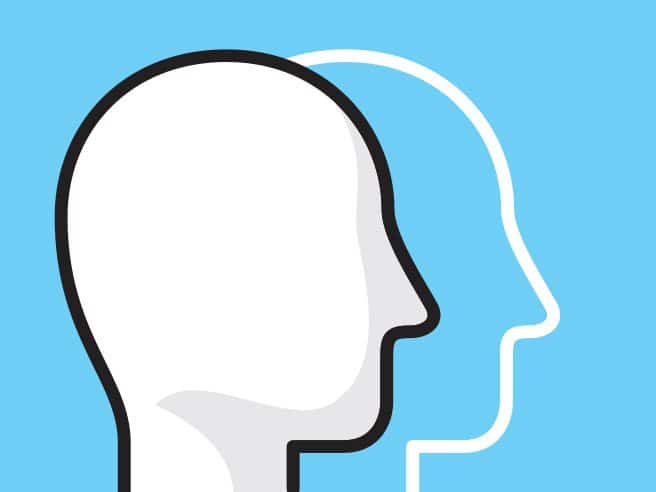 The launch of the Do More Ag Foundation is helping shed light on mental health struggles among farmers, and how we can empower ourselves to manage depression and anxiety.
Last summer, Saskatchewan farmer Kim Keller received a message on Twitter from someone she'd never met. He had just lost a farming client to suicide.
Two years earlier, through a company she co-founded, Keller was involved in a t-shirt campaign meant to raise awareness of mental health in farming. She's subsequently become known in Twitter circles for her knowledge on the topic.
"He was hoping I'd be able to help to direct him to some resources to help the family. It really bothered me that two years after we started the t-shirt campaign, nothing had really changed," she says. "There was nothing I could give him that I couldn't have given him two years prior. So I sent out a tweet saying we needed to do more for our farmers in the area of mental health."
That one tweet created a snowball effect. Keller's friend Lesley Kelly joined in the conversation and began talking about her family's own mental health journey. A seed was planted that led to the creation and recent launch of the Do More Agriculture Foundation, a not-for-profit organization focusing on mental health in agriculture across Canada. It had its formal launch at the FarmTech conference in Edmonton, Alta., in February.
Since then, Keller says an important conversation has ramped up in the agriculture community, and it's a conversation that's been a long time coming.
"We've known for years that depression, anxiety and suicide are huge issues in the agriculture community, but it's a topic people have been reluctant to talk about. Like in the rest of society, there's a lack of understanding and knowledge about mental health in agriculture."
The statistics paint a disquieting picture of just how serious an issue mental illness is in the ag community. Farmers are among the most vulnerable when it comes to mental health, according to a 2016 study from the University of Guelph. Stress, anxiety, depression, emotional exhaustion and burnout are all higher among farmers than among other groups, the survey shows. As well, Canadian farmers are more stressed than those living and working elsewhere.
The survey found 45 per cent of survey respondents had high stress. Another 58 per cent were classified with varying levels of anxiety, and 35 per cent with depression.
Overall, that's two-to-four times higher than farmers studied in the United Kingdom and Norway, says study author Andria Jones-Bitton, a professor in the university's Department of Population Medicine.
"Some of the producer comments leave little doubt about the impact their job and culture is having on them," she says.
"One said, 'We are not invincible, but we feel we must be.' Another said, 'What makes me the most upset is that I have everything I dreamed of — love, family and a farm  — and all I feel is overwhelmed, out-of-control and sad.'"
Tough and Stoic
While there's a general understanding that farmers and others in the ag community deal with mental health concerns at a high rate, what is often not so obvious is exactly why. According to Janet Smith, program manager for Manitoba Farm, Rural & Northern Support Services, it's the very thing that helps farmers to be successful that also serves as their Achilles heel when it comes to mental health struggles.
"Farmers are known for their independence, their pride, but also their resilience. Consequently, they're not great at reaching out for help," Smith says. Manitoba Farm, Rural & Northern Support Services provides telephone and online counselling to farmers and other rural Manitobans.
"We know agriculture is a very volatile industry, farming especially. You'll have ups and downs related to weather, government policy, markets, input costs, the list goes on. It impacts people in lots of different ways. The thing is, all those things are out of an individual producer's control, and when things are beyond your control and aren't going well, it can create long term levels of stress, which can put a strain on our mental wellbeing."
Iowa's Michael Rosmann is a psychologist and farmer whose life's work involves improving the mental health of the agricultural population. He experienced the 1980s American Farm Crisis firsthand, which was a precursor to his life's mission of mental health activism among the farming community.
"It was perhaps the roughest time we had in the U.S. since the Great Depression of the 1930s. We lost both farms we bought. We simply couldn't manage everything," he says.
"By 1990, things had improved for me farming-wise, but in a moment of haste I stuck my foot in a combine and lost the toes on my right foot. That was a life-changing event, because it taught me that maybe I was trying to do too much — and sometimes maybe for the wrong reasons, as well."
Rosmann, who received his PhD in clinical psychology from the University of Utah, is the founder of AgriWellness Inc., a nonprofit organization that operates in seven states, and is similar to Manitoba Farm, Rural & Northern Support Services.
Rosmann says it's not just the fact that agriculture is inherently stressful which makes things difficult for those involved in it. Common behaviours that farmers exhibit often cause or exacerbate depression and anxiety, he adds.
"We know that farmers, especially during harvest, don't get enough sleep. They work almost around the clock. When we are deprived of sleep, we are more dangerous to ourselves and others. Ten hours of accumulated sleep deficiency makes our reaction time and our judgment similar to what it is when have a blood alcohol level of .08," he says.
"It's not just that farming is hard work. It often doesn't pay enough to cover all the bills, depending on commodity prices, weather and so forth. In the U.S., 80 per cent of farms have an off-farm source of income to supplement what is earned from cropping or livestock production. There aren't many professions in which that is the case, where people undertake other activities in order to maintain their first choice for a way of life."
Rosmann has developed a theory to attempt to explain why farmers work themselves to the point where they compromise their mental health.
Humans have a basic drive to acquire sufficient territory to produce the food and shelter required by their families and communities. This genetically programmed instinct impels farmers to hang onto their land at all costs. This "agrarian imperative" drives farmers to work incredibly hard, to endure unusual pain and hardship and to take uncommon risks.
Kim Keller of the Do More Agriculture Foundation says that sort of drive is what defines most people in agriculture, but it can lead to psychological difficulties like depression.
"We view ourselves as tough and stoic. We don't talk about our feelings and we don't think we should need help," Keller says.
Foundation co-founder Lesley Kelly agrees. She and her husband, Matt, have a 6,000-acre family farm in Saskatchewan. Over the years, after struggling with mental health challenges of their own, they've come to realize that a successful harvest hinges on the general wellbeing of the farmer.
"Growing up I thought I was very resilient, but as you mature, you realize it's important to deal with your feelings and be open about them," Kelly says. "Not only that, but we can't be afraid to say, 'OK, I need some help. I can't do this on my own.'"
Getting Help
Getting professional help for mental health concerns can be challenging for people in rural areas.
"It's no secret that mental health resources in rural areas aren't plentiful. They tend to be more urban-based, which for many farmers can be an all-day trip," Keller notes.
Adding to the challenge is the fact that Canada's healthcare system doesn't offer coverage for mental health treatment the same as it does for physical health ailments, notes Michael Landsberg, a well-known sports journalist and one of Canada's most vocal advocates for mental health awareness. He hosted TSN's Off The Record for 18 seasons and now operates #SickNotWeak, a mental health charity.
In recent months, the agriculture community has reached out to him to speak at events like the Grain World Conference held in Winnipeg, Man., last November.
"All other areas of medicine have caught up with the times. As times change, so does treatment of physical illness. You can't say the same for mental illness. When someone says, 'I've ceased to be living; I have lost the ability to experience joy,' to me that's a medical emergency. But it's often not seen as that," Landsberg says.
"I'm shocked at just how backward we can be as a society when it comes to looking at mental health. The broken system we have is a reflection of the stigma associated with it."
Battling the stigma surrounding mental illness was the driving force behind the formation of #SickNotWeak. Landsberg is just one of many people standing up to help provide new resources for people who need help — resources that are easy to access, provide effective coping strategies for people who are struggling, and are free.
The hotline operated by Manitoba Farm, Rural & Northern Support Services provides free, confidential counselling services designed to help the affected person deal with what they are feeling at that moment, notes Smith.
"We work from an empowerment model. We know the caller knows their life better than anyone else does. We start with where they are at — not going too far into the future, not delving too far into the past — helping them to create a picture that's more hopeful and put in place some coping mechanisms that will assist them," Smith says.
"They may be coached to pay attention to their breathing. Are they sleeping? What are they doing to take care of their basic needs? Eating healthy, exercising, reducing alcohol and caffeine intake, having more contact with people who love and support them and not isolating themselves — all those things are very helpful in helping combat depression and anxiety."
Rosmann emphasizes that giving people coping strategies they can use at home is key to ensuring long-term success when dealing with mental health concerns. He says the telephone hotline operated by Smith and her team is a perfect example of how farmers and others in agriculture can be empowered to take their mental wellbeing into their own hands.
"The idea is to provide education to farm and ranch people about how we can manage ourselves, because if we are well adjusted and manage our anxiety and depression, we can function optimally as farmers."
Smith says the hotline's counsellors, who are farmers as well as professional counsellors, have in-depth knowledge of the unique challenges faced by farmers. They will help the caller determine whether they need to seek additional professional help, be it a visit to their doctor or to a licensed therapist.
"When people do reach out to us for help, they will experience someone who's there to listen without judgement about whatever the issue is," Smith says, and adds that picking up the phone can be the first step to recovering from mental health challenges. People can also call the hotline on behalf of a loved one who may not be willing are able to call themselves.
"Stress can change your behaviour. You might be drinking more, behaving recklessly, having anger issues. It can affect your relationships with your family and community. It's hard, but it's crucial to break through that stigma and address some of the underlying stress levels before it reaches that point where a person's sense of hopelessness overtakes them, and they no longer have a desire to live."
Reducing Stigma
Rosmann is attempting to fight that stigma by eliminating the word "mental" from the discussion. He prefers the word "behavioural" when talking about psychological struggles.
"The word 'mental' carries a stigma with it. The word 'behavioural' does not. It's controlling how we behave that puts us in charge of managing our feelings. The term behaviour is not only more understandable, but we generally don't shy away from it like we do with the word 'mental'."
Best of all, talking about "behavioural health" as opposed to "mental health" helps people realize that taking charge of their struggle with depression and anxiety is within their own grasp, and not just the purview of doctors.
"Anyone can help us change our behaviour for the better. It can be an agronomist, our friends, our family, anybody. They may not be a licensed professional, but they can help us change for the better."
Keller says the recent launch of the Do More Agriculture Foundation is only the beginning of a conversation that will go on for years within the ag community. While she says things are improving with regard to breaking down the stigma associated with mental illness in agriculture, there's a long way to go to help farmers get the help they need if struggling.
"We're working to create an environment where we want every producer to feel encouraged to take care of their emotional wellbeing," Keller adds.
Nutrien Announces Launch of Newly Branded Retail Business to Nutrien Ag Solutions
8 months ago
-
Nutrien Ltd.  announced the launch of its newly branded retail business, Nutrien Ag Solutions™. The name Nutrien Ag Solutions™ will align the retail businesses across the globe and strengthen the long-term mission of helping growers to increase food production in a sustainable manner.
"Our goal is to create a consistent global Agriculture Brand that represents value and productivity for our customers," said Chuck Magro, President and CEO of Nutrien. "As the leading provider of crop inputs, services and solutions, Nutrien Ag Solutions™ will continue to work side by side with our grower customers to maximize crop production and their returns."
The name change will apply to all offices and operating facilities in North and South America that hold the names: Crop Production Services, Agroservicios Pampeanos and Utilfertil. The official change to Nutrien Ag Solutions™ will begin on July 1, 2018.
"We're extremely proud of the retail organization we've built," said Mike Frank, President of Nutrien Retail. "To ensure we meet our grower customers' evolving needs, we will continue to partner with key suppliers and to invest in best-in class technology, platforms and tools.  We will have more news on our enhanced digital platform and other investments in the coming months."
St. John's, B.C. and Israeli companies collaborate to breed new pot strains
8 months ago
-
A St. John's entrepreneur is working with two other companies to launch an operation in Newfoundland that will focus on developing different strains of cannabis and hemp.
Chris Snellen is the founder of CEPG Systems, which designs controlled-environment plant-growth systems and currently operates a hydroponic grow operation in the city's east end that cultivates lettuce, mushrooms and other plants.
He's now partnering with Future Farm Technologies of B.C. and Rahan Meristem, an Israeli company, to start a hemp breeding program in St. John's.
The project will focus on growing new cannabis strains specifically tailored for specific medical and commercial uses.
The collaboration between the three companies will go ahead once they get a dealer license from Health Canada, which will  allow them to start doing research and development on new cannabis strains.
The plan isn't to start producing large quantities of smokeable pot, but to develop the strains themselves as small amounts of cannabis leaf tissue, which will ideally be sold as intellectual property to licensed producers around the world.
Snellen said the plan is to eventually produce new strains that can be used for both medical, industrial and recreational use. He hopes to have some ready by this time next year.
Source: CBC
Safe Transport of Farm Equipment in Alberta Manual
8 months ago
-
This newly revised manual is for farm owners and workers transporting agricultural equipment on public roads. In addition to driving tips, advice on increased visibility and common dangerous situations including power lines, the manual outlines requirements specified in the Traffic Safety Act.
Use this publication to help you:
identify farm equipment hazards on public roads
prevent these hazards by making farm equipment safe and visible
understand and apply the regulations on highway transport of farm equipment as set out under the Traffic Safety Act
Safe Transportation of Farm Equipment in Alberta is a joint project between Alberta Agriculture and Forestry (Farm Safety Program), and Alberta Transportation (Vehicle Safety Section).
To get a hard copy of Safe Transportation of Farm Equipment in Alberta, you can order a manual from AF. You can also download an electronic version in PDF format.
Clubbing Clubroot
8 months ago
-
On the Prairies, clubroot appeared in Alberta in 2003, in Saskatchewan in 2008 and Manitoba in 2013. As any grower can tell you, it's a nasty canola disease that usually worsens in a field every year, partly because the spores are very easy to spread and so hardy they can survive for up to two decades in the soil. Combine this fact with the strong prices that canola fetches these days – widely encouraging back-to-back or two-year rotations – and you have a big problem.
Companies are certainly moving as quickly as possible to produce seed with effective resistance to clubroot, but breeding to defend against this particular pathogen involves navigating a wide range of complex challenges.
"Clubroot has a very short lifecycle resulting in several generations per season," explains Dr. Marcus Weidler, vice president of seed operations at Bayer CropScience, "enabling the pathogen to react to changes in its environment very quickly, including new crop resistance genes."
Dr. Jed Christianson, pathology lead at Monsanto Canada, explains that clubroot's large and quickly-adapting population sizes means that it takes relatively long canola rotations of three or four years to see significant drops in the number of viable spores in the soil, and very long rotations of over 10 years for spores to effectively disappear.
"Each gall produced on a canola root can contain billions of spores," he says. "So, given the numbers of spores generated, even very rare events like the emergence of individual spores that have gained the ability to infect resistant canola will happen over a fairly short number of cropping cycles. A one in a billion event doesn't seem that unlikely to happen when you're given 20 billion chances."
Combine this with the fact not all clubroot pathotypes (races) have been identified, and it's therefore difficult, explains Weidler, to develop a canola variety that is resistant to all potential pathotypes to which a plant may be exposed.
Dr. Igor Falak reminds us that it was in 2013 that a new clubroot pathotype was identified, one to which all canola varieties on the market carrying resistance to the original 2003 pathotype were susceptible. Although hybrids with the initial type of resistance continue to hold their own on most infested acres, the number of fields with the new pathotype is increasing annually. Falak, senior research scientist with Corteva Agriscience, blames this situation on "years of canola-on-canola."
In addition, he notes that although clubroot "is similar to another disease of canola (blackleg), where canola products may carry race specific resistance," clubroot-resistant canola varieties "do not have 'fallback' resistance mechanisms, unlike blackleg-resistant products that also have a different type of stable resistance."
More breeding challenges are found in the fact that because canola plants carry no clubroot resistance genes, all the major seed companies are actively testing resistance genes found in rutabaga, cabbage and turnip. However, Weidler notes that because these species are only remotely related to canola, it's far from easy to transfer genes between them without also transferring additional unwanted genetic "baggage" that negatively impacts yield, canola quality or agronomics.
If all this wasn't enough, clubroot is a challenging organism to deal with, having unique characteristics – described by Weidler as a form of life "somewhere between a bacterium and a fungus."
Christianson concludes that the biggest challenge in creating clubroot-resistant canola seed is to introduce resistance "while continuing to improve hybrid performance for yield, maturity, standability, resistance to other diseases, harvestability, seed quality and all of the other attributes that are important to growers' success."
Breeding Steps to Develop Clubroot-Resistant Canola Seed
Christianson says the steps involved in breeding clubroot-resistant varieties are relatively simple, and that any breakthroughs relating to resistance genes "are really just the discovery and characterization of more of them through concerted screening efforts."
The entire process is a matter of crossbreeding canola with resistant relatives through normal pollination procedures and recovering offspring that are clubroot-resistant. "Those offspring then have to be crossed with canola again and again through many generations, selecting the resistant offspring at each generation for use in the next cycle to obtain plants that maintain resistance, but have recovered the characteristics of high-performing canola," Christianson explains.
Weidler adds that unwanted genetic material from the resistance donor that negatively impacts the agronomic performance of the offspring is removed through several crossings of the offspring with elite parent stock. "Using molecular breeding tools, we can check the progress towards the end goal," he notes. "Ideally, only the genetic sequence conferring clubroot resistance has been transferred and no other parts of the donor genome remain in the offspring."
Breeding Progress
DowDupont was the first company in Canada to market clubroot resistant hybrids in 2009 (45H29).
"Our hybrids have multi-source and multi-race resistance to clubroot, and have a high level of resistance to the most prevalent clubroot race – race 3 – along with resistance to races 2, 5, 6 and 8," Falak notes. "We have five hybrids with clubroot resistance: 45H29, 45H33, 45CS40, 45CM36 and 45H37. Pioneer hybrid 45CM36 is one of our newest products that contains a new source of clubroot resistance that confers resistance to both the initial type and new pathotypes, and can be rotated with the original resistant hybrids."
Hybrid 45CM36 was launched in 2017 and is widely available to western Canadian famers for the 2018 growing season.
For its part, Bayer CropScience has "identified several new potential resistance sources," says Weidler, "and we have been able to demonstrate that these are different from what is currently on the market."
Christianson says that as Monsanto nears "actual commercial entry into the marketplace, we will have more to share about how second-generation resistance fits in with existing resistance traits to provide a sound disease management strategy."
No matter what resistant canola varieties are marketed, no company can predict how long a new variety will last before it's compromised. This depends on too many factors, explains Weidler, including the resistance gene, environmental conditions and management practices.
All the companies strongly agree that the existence of varieties with resistance is only part of the clubroot solution.
Weidler emphasizes the importance of an integrated disease management approach for clubroot, and fully supports the recommendations of the Canola Council of Canada.
Falak and Christianson echo the sentiment. "All resistance traits will be effective for longer periods of time if they are used judiciously," says Christianson. "Choosing resistant seed is only one part of a successful disease management strategy. Growers need to include crop rotation, field scouting and early detection of clubroot, and minimizing soil movement between fields on equipment."
Falak agrees. He says following a proper canola rotation as well as rotation of resistance genes, combined with preventing soil movement and other agronomic measures "would enable sustainable clubroot management that would prolong efficacy of any new resistance sources that are introduced."