Parliament Must Pass the CPTPP: Cereals Canada
5 months ago
-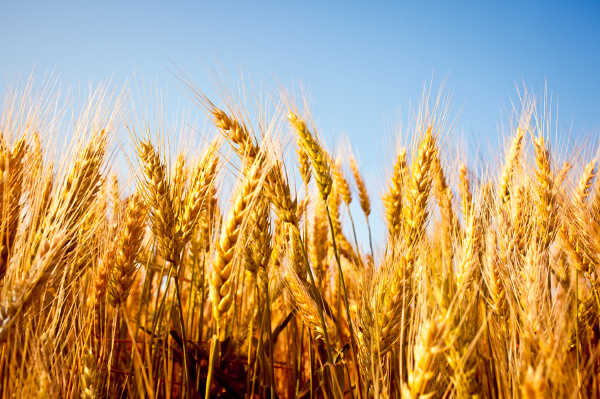 Implementing legislation for the Comprehensive and Progressive Trans-Pacific Partnership (CPTPP) is now in Parliament.  Canada has a chance to demonstrate much-needed leadership and cooperation on trade with like-minded global partners.  It is imperative for Parliament to pass this legislation before its summer recess. This agreement will unlock valuable trade opportunities all while enhancing prospects for the growth and diversification of Canadian agriculture.
The Government of Canada recognizes the important growth potential for agri-food exports and increased contributions to our economy.  The latest budget set an ambitious target to increase agri-food exports to $75 billion annually by 2025, up from $64 billion today.  The CPTPP offers a path towards this goal.
The case for trade diversification is stronger in today's political climate.  The uncertainty and risk surrounding the ongoing renegotiation of NAFTA are troubling enough.  The acrimony after the G7 meeting in Charlevoix drives home the need to expand export horizons.  Implementing the CPTPP is a concrete opportunity for Canada to improve access and competitiveness in new markets.
Livelihoods across the country are tied to agricultural trade.  From our ports in Vancouver and Montreal, mills and manufacturing plants in Winnipeg and Toronto, to family farms and agri-businesses, international trade sustains jobs in every region, city and rural area of Canada.
Looking more closely at the CPTPP, we see that its benefits for Canadian agriculture revolve around three key areas.
First, lower tariffs achieved through this agreement have a direct impact on Canadian competitiveness. This is particularly important for value-added agri-food products, many of which have traditionally faced high tariffs in export markets.  But it is also critical for commodities like wheat and canola, where Canada will have preferential access to key markets such as Japan and Vietnam, thereby matching the gains achieved by Australia.  Somewhat ironically, the CPTPP will also give Canada a leg up against the U.S. in high value Asian markets.  Many agriculture groups in the U.S. are openly disappointed by their country's withdrawal from the CPTPP for this reason.  But to lock-in these benefits, Canada must be among the first countries to ratify the agreement.
Second, through the CPTPP Canada and its partners are upgrading the rules of trade. Predictable, risk- and science-based trade rules play a key role in facilitating access to markets.  As a modern, ambitious and comprehensive trade agreement, the CPTPP sets higher standards for participating countries while creating a more predictable and transparent trade environment.  Stronger science-based and risk-based rules for agricultural trade will help limit the potential for protectionist barriers and encourage greater investment in innovation.  Adoption of new technologies leads to productivity enhancements and new commercial opportunities.
The improvements to the trading rules through the CPTPP are critical for Canadian farmers and exporters who are increasingly facing unjustified market barriers around the world. A strong and ambitious agreement between Canada and CPTPP partners sets common standards that reduce the likelihood of trade friction, while offering stronger dispute resolution mechanisms when issues arise.  It should be noted, however, that Canada also has an onus to enforce these rules when issues emerge – as is the case with Canada's ongoing challenges for durum exports to Italy, under the Canada-European Union Free Trade Agreement (CETA).
The third benefit, and perhaps the most important, is that the CPTPP is viewed as an opportunity to provide leadership in promoting multilateral trade policy cooperation. In the wake of withdrawal and rising protectionism by traditional trading partners, the importance of achieving these outcomes is clearer than ever.  What's more, as the global economic and political center of gravity shifts towards Asia, Canada will be well positioned to deepen its trading relationships and shape global business standards.  Once the agreement is in place, it is highly likely that new countries, perhaps even the U.S., will seek to join, further strengthening the agreement's scale and benefits.  Canada must be at the table with the terms for new entrants are set.
The CPTPP is a tremendous opportunity to build and diversify markets.  The agreement will build jobs in both rural and urban Canada and it will help grow the Canadian economy.  With the implementing legislation for the CPTPP now in Parliament, Canada has a chance to play a leading role by joining the first six countries to ratify the agreement.  This will demonstrate Canada's commitment to international trade while promoting continued cooperation, against the backdrop of rising protectionism and uncertainty.
The spotlight is now on Parliament to ratify the CPTPP.  Farmers can do their part by taking the time to write, call or meet with their Members of Parliament to encourage ratification before the expected June 22 recess of Parliament.  Farmers' voices matter so take the time – it will be good for your business.
Source: Cereals Canada
GM Wheat didn't Make it into the Grain Supply
5 months ago
-
The Canadian Food Inspection Agency (CFIA) announced that it had discovered a small number of glyphosate-tolerant wheat plants growing in an isolated access road in southern Alberta last year.
After extensive research CFIA has confirmed that the material is not in the grain supply nor was it grown in any commercial fields, meaning it is not part of the food system. CFIA also confirmed that the plants do not pose any risk to human health or the environment.
"For the plant science industry, good stewardship means making sure processes and practices are in place to ensure plant science innovations are safe, sustainable and effective — from initial research and development all the way to end-of-life product disposal. The ability of the Canadian system to identify an extremely small number of plants, conduct inspection activities, and respond appropriately is a testament to the strength of this system," says CropLife Canada in a statement.
"While this glyphosate-tolerant wheat has not been approved for commercialization in Canada, the gene that makes it glyphosate tolerant has been approved by CFIA and Health Canada in corn, soy, cotton, canola, alfalfa and sugar beets and is safe for human consumption, animal feed and for the environment."
Furthermore, the U.S. Food and Drug Administration (FDA) confirmed the food and feed safety of this gene in wheat more than a decade ago, in 2004, CropLife aded.
"We're relieved this is an isolated contamination case but we're concerned that the government couldn't determine how it happened. Without knowing the cause, contamination could happen again," said Lucy Sharratt of the Canadian Biotechnology Action Network (CBAN).
Monsanto's glyphosate-tolerant GM trait was found in several wheat plants on a road in southern Alberta in 2017. The Canadian Food Inspection Agency was unable to identify the cause.
"A less isolated GM wheat contamination incident could be devastating to Canadian farmers and the future of our wheat exports," Thibault Rehn of the Quebec network Vigilance OGM, "We can't afford to be careless with GM crops because it's difficult or impossible to reverse contamination once it occurs."
Canada is a major wheat-producing nation. Wheat crops contribute $11 billion annually to Canada's economy.
Genetically modified wheat is not approved by any government and is therefore illegal. No GM wheat has ever been commercially grown or sold in any country in the world. Monsanto last grew test plots of wheat with this GM trait in 2004 in Canada.
In 2004, Monsanto withdrew its request for approval of its GM herbicide-tolerant (glyphosate-tolerant) "Roundup Ready" wheat in Canada and the US due to pressure from farmers and consumers along with international market rejection.
There have been three contamination incidents in the US with Monsanto's GM wheat – in 2016, 2014 and 2013. In 2013, several countries suspended wheat imports from the US after GM wheat plants were discovered in a farmer's field. The US government was unable to determine the cause of that contamination.
"Farmers should be consulted before GM crops are tested outside the lab. We need to determine if the economic risk is too high to field-test certain GM crops," said Sharratt.
The exact locations of experimental GM crop field trials in Canada are not disclosed.
"We need to protect our bread basket from rogue GM traits," said Sharratt.
CFIA has issued a report on the incident.
In an email alert, the Canadian Seed Trade Association said the Japanese Ministry of Agriculture, Forestry and Fisheries will be temporarily suspending wheat shipments to allow them time to conduct internal reviews and assessments. The Canadian government is in close talks with all trading partners, CSTA added.
"Please know that we will continue to monitor this situation very closely and will update our members accordingly. Please do not hesitate to contact the CSTA office should you have any questions or concerns."
Looking Up: Real GDP and Alberta's Agri-Food Industries
5 months ago
-
The real Gross Domestic Product (GDP) for Alberta's agri-food industry rose again in 2017. Jean Marie Uwizeyimana, agri-food statistician with Alberta Agriculture and Forestry, examines the numbers.
In 2017, Alberta's GDP for agri-food industries rose 2.5 per cent to $6.5 billion, the second consecutive year of growth. "At 12.5 per cent," explains Uwizeyimana, "These industries represented the third highest percentage share of the total Canadian agri-food GDP after Ontario and Quebec."
The GDP for the province's primary agriculture industry increased 1.9 per cent to $3.5 billion in 2017. "Of this total, the GDP for crop and animal production rose 1.8 per cent to $3.4 billion," says Uwizeyimana. "Support activities for agriculture increased 5.3 per cent to $108.0 million."
Food and beverage manufacturing industries in Alberta grew at a faster pace, increasing 3.2 per cent to $3.0 billion, adds Uwizeyimana. "It has been increasing for the last five years. The food manufacturing industry GDP rose 3.4 per cent to $2.5 billion, while the beverage manufacturing industry increased 2.2 per cent to $474.3 million."
Meat products manufacturing continued to be Alberta's largest food segment. "It accounted for roughly $1.0 billion, or 38.1 per cent, of total food manufacturing GDP," explains Uwizeyimana. "Grain and oilseed milling ranked second at $296.5 million, or almost 12.0 per cent."
Overall, Alberta's economy in 2017 increased 4.9 per cent to $304.7 billion, as measured by real GDP, after declining for two years. Alberta also led all provinces in economic growth, with mining, quarrying, oil and gas extraction as the main contributing industries. Nationally, GDP also grew 3.3 per cent to $1.7 trillion: the strongest year-over-year increase since 2011.
GDP is one of the primary indicators used to measure the performance of a country's economy and is an important tool when comparing the performance of different jurisdictions. It represents the monetary value of all goods and services produced over a specific time period and is often referred to as the size of the economy. Adds Uwizeyimana, "As it is collected in nominal – or current – dollars, comparing two periods requires making adjustments for inflation. Real GDP is GDP adjusted for inflation."
Source: Alberta Agriculture and Forestry
Dalhousie Study Finds that Canadians Expect Mandatory GMO Food Labelling
5 months ago
-
Consumer uncertainty abounds, but some are ready to embrace the advantages of genetic engineering in foods
Canadians are divided on whether they believe genetically modified foods are safe and healthy, but they overwhelmingly believe that GMO food products should be labelled, a new study from Dalhousie University shows.
The preliminary results of the study, titled "Biotechnology in Food: Canadian Attitudes towards Genetic Engineering in both Plant- and Animal-based Foods" were recently published. Researchers surveyed 1,046 people to measure Canadian attitudes towards genetic engineering in food, and assess trust toward food safety and the regulatory system in Canada.
"We wanted to better understand how Canadians are coping with the biotechnology they find on their dinner plates," says Sylvain Charlebois, lead author of the study and professor of food distribution and policy in Dalhousie's Faculty of Management. "With genetically modified livestock now available, we felt Canadians deserved a much broader conversation on what these changes mean to the average consumer."
An overwhelming 70% of survey respondents strongly agreed that GMO food and ingredients should be labelled on all packages. But respondents were divided on whether GMO foods are safe: 37.7% believe them to be safe; 34.7% think they are not. While 35% believe that we understand the health effects, more than 44% believe we do not.
Many Canadians are uncertain about what is in their food. 52% of respondents said they were "unsure" whether they had purchased GMO plant-based food and 55.5% were unsure whether they had purchased animal-based GMO food.
"The results of this study show that Canadians are confused about GMO foods and that the public and private sector has to do a better job of educating consumers," says Simon Somogyi from Dalhousie's Faculty of Agriculture.
He explains: "I think much of the fear and hysteria associated with GMO food has to do with the term 'modified.' The word gives a negative impression as opposed to the term 'engineered.' For example, would you prefer to drive your car over a bridge that has been modified, or one that has been engineered? The wording makes a difference."
The study shows that Canadians are concerned most about GMO fish and seafood, followed by pork, beef, poultry and dairy. They are least concerned about GMO fruits and vegetables. "Canada is moving to a more plant-based diet, which will most likely involve more genetic engineering," says Somogyi. "It's heartening that the produce industry has the greatest level of trust with consumers."
While the study points to concerns, GMO-free food isn't necessarily the most important consideration on shoppers' minds. Price, absence of hormones and antibiotics, nutritional content, familiarity with the product and location of production are still more important factors in purchasing decisions.
That could be good news for GMO food producers. "One can argue that genetically modified crops or animals might represent food safety and even environmental risks, but Canadians may see an advantage in embracing genetic food engineering with mandatory labelling," says Charlebois. "When consumers are given a clear choice about whether their food contains GMO ingredients, some products could become cheaper."
"The results of this study are timely," says Somogyi. "Canada and the rest of the world faces the challenge of feeding over 9 billion people by 2050 and biotechnology such as GMO can help us produce more nutritious food more efficiently to meet this challenge."
In addition to Dr. Charlebois and Dr. Somogyi, Janet Music, a Master of Public Administration graduate, and Caitlin Cunningham, a Master of Environmental Studies graduate contributed to the report. For more information, download the preliminary results [pdf- 2.1 MB].
Source: Dalhousie University
Wheat Class Modernization: What, When Why and How
5 months ago
-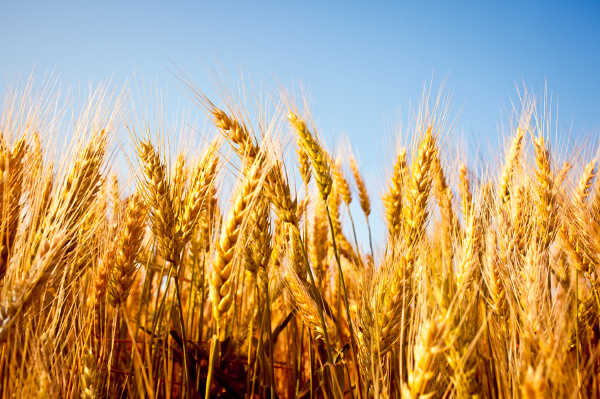 The CGC's decision to downgrade several CWRS varieties has met with backlash from industry — but it might be good news for producers in the long run.
The Canadian Grain Commission's decision to shift five varieties from the Canada Western Red Spring (CWRS) class to the new Canada Northern Hard Red (CNHR) class as of Aug. 1, 2018 isn't a surprise to producers. It's a continuation of the CGC's evaluation of all varieties within the CWRS class for gluten strength and protein content that started back in 2015.
The changes (billed "wheat class modernization" by the CGC) were expected, if not exactly welcome to some in the industry.
But what exactly is changing and why, and how will the changes impact producers?
What's Changing, and When?
In 2015, 25 varieties were shifted out of the CWRS class, including popular varieties Lillian, Unity and Harvest. Producers were given a three years' grace period before changes were scheduled to take effect so they could offload seed.
At the same time, the CGC said a further, unspecified number of varieties needed more testing. Cue this spring, and five more CWRS varieties (AAC Redwater, AC Domain, Muchmore, Vesper and 5605 HR CL) have been shifted to the CNHR class.
"Back when the [wheat class modernization] project came out, there were 25 critical CWRS varieties that were moved to the CNHR class," explains Daryl Beswitherick, program manager for National Inspection Standards and Industry Services at the Canadian Grain Commission.
But at that time, the CGC also identified what Beswitherick calls "suspect" varieties, for which there wasn't enough information to make an informed decision on classification.
"We talked to the owners of those varieties about what needed to be done, but we didn't make a public announcement to avoid causing market harm. They had to [gather] two years of trial data, and then the CGC did end-use functionality work, and it was deemed that there were an additional five varieties that don't meet the quality parameters."
Quality parameters for the wheat classes are set by the quality evaluation team at the Variety Registration Committee, which is made up of an industry group including producers, seed growers, end-use customers and millers, representing the whole value chain, Beswitherick explains. The committee makes these decisions based on feedback from Canada's international wheat customers.
Again, producers will have three years to adjust to the changes before they take effect. "Producers have until Aug. 1, 2021 to make their decisions as to whether they want to keep growing these varieties or clear them out of their handling system," says Beswitherick.
And for the foreseeable future, producers won't have to brace themselves for any more reclassifications. Beswitherick says that although the CGC is currently doing a review of the quality parameter tests, the process has been "fixed" and new varieties will receive the correct classification.
"There was a period where there were a number of varieties that weren't evaluated as well as they should have been, but going forward they will be, so the problem shouldn't reoccur," he says.
Why the Change?
Currently our top markets overseas are Japan and Indonesia, followed closely by the United States. Peru, Bangladesh, Mexico, Colombia, Nigeria and China all bring in significant quantities of Canadian wheat.
According to Lisa Nemeth, Director of International Markets at the Canadian International Grains Institute (Cigi), when complaints initially arose from international customers over CWRS gluten strength, the industry took them extremely seriously.
The reason? CWRS wheat is prized specifically for its gluten strength and is added to lower-quality product to ensure consistency in high-volume bread products. For comparison's sake, Nemeth says Black Sea wheat is typically around the 10 to 11 per cent protein level for winter wheat, where Canada's CWRS wheat is around the 13 to 14 per cent protein level on average.
Our top competitors are Australia and the U.S. in terms of gluten strength, but CWRS has a different protein quality that customers have adapted to for their processes.
For maintaining the health of our export markets over the long term, consistency is key, says Nemeth. "You want the varieties in CWRS to have a certain gluten strength so that shipment by shipment, no matter where the product is being drawn, it will have the strength to meet customers' needs."
But Canada maintained customers during the time of the gluten strength issue, she says, and since the changes started to take effect it's become a non-issue. "On the last missions that we were on we had no specific questions on gluten strength. This process has seemed to address that issue, so that's a good news story for quality," she says.
How will it Affect Producers?
First things first, wheat class modernization will impact producers price-wise if they wish to continue growing AAC Redwater, Muchmore or the other downgraded varieties past 2021. How much, it's hard to say.
According to Derek Brewin, associate professor and head of the Department of Agribusiness and Agricultural Economics at the University of Manitoba, AC Domain, AAC Redwater, 5605 HR and Muchmore were seeded on over 95,000 acres in Manitoba in 2017. "There will be a cost to farmers who have seeds that were dropped down to Northern this year, but they have three years to adjust, which greatly mitigates that cost," he says.
Rick Steinke, Canadian Grains Manager at Archer Daniels Midland Company, says that for CWRS varieties now classified as CNHR, the main price determining factor is protein, but the value of the product is a function of global supply and demand.
"Traditional CNHR varieties (Elgin, Faller, and Prosper) are normally one percent lower in protein and result in a lower market price. The value of protein in spring wheat varies from year to year and will depend on global supply and demand realities in 2018," says Steinke.
But he adds that farmers typically receive a higher yield on CNHR compared to CWRS, which might offset the price impact.
Increasing Numbers of Weeds are no Longer Responding to Herbicides
5 months ago
-
Weed resistance to herbicides has been an issue in crop production for many years. However, it is is coming to the forefront as increasing numbers of weeds are no longer responding to herbicides.
"Most producers are aware of the issue but, unless it affects them directly, don't see it as a huge issue," says Harry Brook, crop specialist with Alberta Agriculture and Forestry. "For example, resistance to glyphosate – commonly known as RoundUp – is found in other parts of the world and Canada. We also now have glyphosate resistance in kochia in southern Alberta and it continues to spread. These should serve as a wake-up call to producers to the importance of rotating different herbicide groups when treating problem weeds. Failure to take this problem seriously will eventually result in the loss of our most popular weed control products."
Herbicide resistant wild oats can be found in many field in the province. Some biotypes are resistant to more than one herbicide group.
"In Manitoba in 2016, 78 per cent of fields sampled had some group 1 resistant wild oats. The majority of herbicides used for wild oat control are in this group. If wild oats is resistant to a single herbicide in a chemical group, it's pretty well resistant to all the herbicides that use that particular mode of action. Also in 2016, group 2 resistant wild oats was found in 43 per cent of Manitoba fields, and 42 per cent had wild oats resistant to both group 1 and 2. These numbers would be similar in Alberta. Soil-applied wild oat control is in group 8, which is older chemistry and has seen a resurgence in use. Cases of resistance to group 8 herbicides is increasing, despite it not being used much in the last 20 years."
Cleavers, kochia, chickweed, spiny annual sow thistle, hemp nettle, green foxtail, wild mustard, smartweed, Russian thistle and stinkweed have all developed resistances to group 2 herbicides, says Brook. "That group contain the sulfonylureas, the "imi's" and florasulam. Weed surveys from 2014 to 2017 estimate about 7.7 million acres or more in Alberta have some weed resistance issue."
Brook says there are a few ways to detect a herbicide resistance issue. "Investigate areas in the field where weed control didn't occur. Rule out other factors that might have affected herbicide performance including misapplication, spray misses, unfavourable weather conditions, and misapplication of herbicide at wrong leaf stage or late weed flushes. Other warning signs include other weeds listed on the herbicide being controlled adequately, patchy control with no reasonable explanation, a history of herbicide failure in the same area, lack of signs of herbicide injury on plants, and finally, a history of using the same herbicide group on the land, year after year."
Brooks says when a producer uses the same herbicide or products using the same mode of action, they are actually helping select for those plants that are either not affected or affected less by the active ingredient than other plants. "By killing off susceptible plants, you are actually setting the stage for the resistant ones to thrive as all their competition is killed off."
Herbicides that have one specific mode of action are most likely to develop resistant weeds. "Group 1 and group 2 herbicides fall into this category," says Brook. "However, the most important reason for having resistance show up is due to repeated use of the same chemical. Short crop rotations and a lack of crop variety has set up the conditions to encourage weed resistance to emerge."
Canada has reported resistance issues in weeds to at least six different herbicide groups. "If we ignore the risk of developing resistances, the day may come when we might lose some of our best herbicide tools from the weed management tool box. Pay attention. Scout your fields. Keep field records. Use a good crop and herbicide group rotation to keep this problem at bay. The consequences of not doing so are not cheap or pretty."
For more information about herbicide resistance, contact the Alberta Ag-Info Centre at 310-FARM (3276).
Source: Alberta Agriculture and Forestry
Take this Weather and Climate Webpage with You
5 months ago
-
Alberta and Agriculture and Forestry (AF) has just launched its weather and climate mobile-friendly webpage. Ralph Wright, head of agro-meteorology with AF, explains the features of this weather app and how it can help Alberta producers.
"What this app is doing is taking all the different sources of weather information we have out there and putting it in one place – that is – on your mobile device," says Wright. "Typically, most weather apps are just getting forecasts. The thing that always struck us about the forecasts is that it doesn't show what happened yesterday. That is a very important question for farmers. For example, when you talk about winds and when to spray, the forecasts aren't that accurate as to when the winds might diminish in the evening or maybe when they start picking up in the afternoon, or for that matter, what range of directions have they been blowing in."
This app lets producers look at all of the hourly data for winds for the past few days, says Wright. "If we're in a stable weather pattern – today is much like yesterday – you can start getting some pretty good ideas when today's winds may pick up or subside. You can look back over the last couple of days, and also see what the gusts were like. So, if you're thinking of spraying right now, you can take a look at what the winds are at several weather stations in your area. If they are all similar, there a good chance your area will be the same."
The app also features Environment Canada's radar superimposed over Google maps. "You can zoom right in on your quarter section," adds Wright. "You can see the storms coming in real time, as the radar is updated every 10 minutes. Our handy little play back slider lets you move it forward and backward to get a good feel for how fast it's moving, where it's going and how long it may last. The radar also lets you see out a few hundred kilometres to see if there is anything coming beyond the horizon."
The app keeps records of temperatures at different times of the day. "We all know what tomorrow's temperatures are forecast to be, but what was the temperature last night," says Wright. "Perhaps you sprayed a couple days ago, and you don't know how low the temperature dropped. Did you get frost? Maybe the temps dipped down to 3 or 4 degrees and the plants "shut down" temporarily. It could mean a recent herbicide application may not have been as effective as it should have been. We now have those records for producers to see."
The app features precipitation amounts recorded at weather stations around the province. "This is particularly important for producers who have insured on the weather stations for lack of moisture," explains Wright. "People are insuring on precipitation amounts for AFSC's Lack of Moisture insurance programs, and they can go take a look at any time to see how much rain has fallen. This is particularly important near AFSC's cut off times, giving the insured some insight into whether or not a payment may be triggered."
Insects – alfalfa weevil, bertha armyworm, wheat midge – are part of this app. "It will give you the heads up for scouting, some awareness of how the insects are developing, and then help you to make decisions whether or not you need to spray," adds Wright.
Fusarium head blight is another category on the app. Says Wright, "This webpage will tell you whether conditions right for infection. If they are, it's time to be extra vigilant."
Most of the weather station data being displayed goes back up to two months, including hourly data. "However," adds Wright, "We also have an almanac which allows you to go and explore climate data back to 1961. What we have available now is growing season precipitation for the last 58 years. Here, we can see that Fort Vermilion has been in a dry spell since the drought of 2002. But looking back further you can a long series of dry years in the 1960s and early 1970s. You can also look at corn heat units and frost free days. We will continue to add more features, so stay connected."
The mobile webpage also features more detailed Environment Canada forecasts, weather alerts, and the fire risk index that goes back seven days.
Find this mobile friendly webpage at www.weatherdata.ca/m to add to your smart phone's home screen. For more information about the webpage, contact Ralph Wright at 780-446-6831.
Source: Alberta and Agriculture and Forestry
Why the NAPB is Holding its Annual Meeting Outside the U.S. for the First Time
5 months ago
-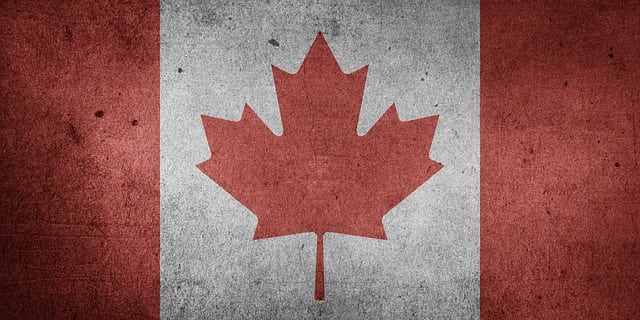 The National Association of Plant Breeders 2018 meeting will have a decidedly Canadian flair.
For the first time in the organization's history, the NAPB annual gathering is being held north of the American border. From Aug. 7-10, 2018, the University of Guelph in Ontario will host the meeting and give attendees a taste of plant breeding, Canadian-style.
According to event organizer and NAPB member Elizabeth Lee (herself a professor in the University of Guelph's Department of Plant Agriculture), the NAPB is often considered an American organization, when it is in fact open to breeders from outside the United States. It's always had a small Canadian component (less than 10 per cent), but Canadian membership is growing and the group hopes hosting it outside the United States for the first time will increase awareness of the NAPB's international mandate.
This year's meeting will feature speakers who specialize in a number of crops that have an important role in Canada:
Asparagus — One of the few asparagus breeders in the world, David Wolyn, is based in Guelph. He'll discuss the main components of an asparagus breeding program and highlight the important considerations that distinguish this vegetable from annual field crops.
Cannabis — This week, Canada's senate approved a bill to legalize recreational marijuana use. Canada will be the first G7 nation to legalize recreational marijuana. Greg Baute of the British Columbia-based Anandia Labs will discuss how we can enable access to high-quality varieties that are optimized for large-scale production.
Winter wheat — Challenges and successes associated with breeding winter wheat for Western Canada. Anita Brûlé-Babel of the Department of Plant Science at the University of Manitoba will talk about how cultivar development has been a key factor in improving the viability of winter wheat production in Western Canada.
Canola — Rob Duncan is currently an associate professor and breeder at the University of Manitoba focusing on canola and rapeseed cultivar development. He has an excellent breeding team concentrating on breeding for improvements in seed quality, disease resistance and several agronomic traits.
This year, the meeting will feature a special musical guest. John R. Clark is a distinguished professor of horticulture at the University of Arkansas. His research responsibilities are his primary appointment, where he works in the University's Division of Agriculture fruit breeding program. He has worked in the breeding program since joining the University of Arkansas in 1980. He's also a musician, and will perform for attendees at a special barbecue event.
The event will feature a variety of other highlights including:
Reception and banquet featuring local bands
Pre-conference tour of the Vineland Research and Innovation Centre. A highly-skilled research team will demonstrate some leading-edge projects and breeding programs including sweet potatoes, apples, tomatoes and roses.  You will hear about Vineland's consumer insights & tomato flavour research, which assists to help guide the development of new tomato varieties.
Field tours at the Elora Research Station. Tour stops will include soybean, cereals, dry bean, corn, and Russian dandelion breeding programs, the recently completed "big data" dairy barn, and the DNA Barcoding Biobus.
Poster sessions and one-minute poster introductions
Award talks and 2018 awards
Although the early bird registration deadline has passed, registrations are accepted until July 27, 2018. Visit https://www.plant.uoguelph.ca/napb2018 for info and to register!
2016 Organic Agriculture in the Prairies Report now Available
5 months ago
-
The Prairie Organic Grain Initiative (POGI) has released the 2016 Organic Agriculture in the Prairies Report. It details organic operations including primary producers and processors/handlers, organic acreage and crop types, and province-specific trends and statistics.
Some findings:
The number of certified operations in the Prairies reached a new milestone of 1,632 in 2016.
Organic acreage expanded from 1.4 million to 1.6 million between 2015 and 2016.
The number of certified organic crop producers is the highest it's been since 2010, at 1,442.
Alberta has the greatest increase in crop producers in the country, recording an additional 70 producers in 2016.
The third annual edition of the report was created in response to the demand for organic sector information specific to the Prairie provinces.
Organic certification bodies across Canada provided operation and acreage data from 2016 to the Canada Organic Trade Association (COTA), who in turn compiled, analyzed, and produced the report, with support and insights from POGI and sector experts.
Download the 2016 Organic Agriculture in the Prairies Report. It can also be accessed on pivotandgrow.com.
Source: Alberta Agriculture and Forestry
Grain Farmers Need to be Prepared for August 1 Wheat Reclassification
5 months ago
-
The Saskatchewan Wheat Development Commission (Sask Wheat), the Alberta Wheat Commission (AWC) and the Manitoba Wheat and Barley Growers Association (MWBGA) are asking Prairie grain farmers to be prepared for the upcoming reclassification of 29 wheat varieties.
On August 1, 2018, 25 varieties of wheat currently classified as Canada Western Red Spring (CWRS) and four varieties currently classified as Canada Prairie Spring Red (CPSR) will be reclassified into the Canada Northern Hard Red (CNHR) class.
"We want farmers to have a plan to market any remaining wheat that is transitioning to a new class on August 1," says Sask Wheat Chair Laura Reiter. "It is important farmers know what they have in their bins and that they communicate with their local elevator or buyers soon to make sure they are able to maximize the return on these varieties."
In February 2015, the Canadian Grain Commission (CGC) announced the Canadian wheat class modernization process. The process was undertaken to maintain the quality, enhance the consistency and support the marketability of Canadian wheat. In December 2015, the CGC announced the creation of the CNHR and Canada Western Special Purpose wheat classes.
Many producers have been preparing over the last two years by transitioning to varieties not designated for reclassification. However, according to the CGC's 2017 Grain Varieties by Acreage Insured Report, 491,108 acres of wheat varieties which are designated for the CNHR class on August 1, including Harvest, Lillian and Unity, were still grown in Western Canada in 2017.
"The CGC is not allowing any grace period for producers after the July 31st deadline," said Kevin Bender, AWC Chair. "We therefore think it's important that farmers negotiate the best possible terms for the varieties being reclassified and be aware that grain companies will have until December 31, 2018 to ship any remaining stocks from the system as CWRS and CPSR."
Producers who have a contracted delivery date after August 1 for a transitioning variety should contact their elevator or grain buyer as soon as possible to ensure their grain will be accepted as CWRS or CPSR. Wheat varieties classified as CNHR are expected to sell at a discount to the CWRS and CPSR classes.
"The MWBGA is happy to partner with our fellow wheat organizations in communicating to Western Canadian producers the importance of making a transition plan," says Fred Greig, MWBGA Chair. "Maintaining the quality of the CWRS class is important to Canada's reputation and will benefit farmers. While the reclassified varieties are still registered and can be grown, we strongly recommend that farmers arrange their marketing options for these varieties prior to future plantings."
For more information on the reclassification, please go to the CGC website at grainscanada.gc.ca.
Source: Alberta Wheat