canolaPALOOZA Coming June 27
5 months ago
-
canolaPALOOZA returns to the the Lacombe Research & Development Centre on Wednesday, June 27, 2018.
There really is nothing like canolaPALOOZA – with over 100 experts spread across more than 25 learning stations  there really is an expert answer for every canola question
The event is free to attend, and you set your own schedule as you visit the learning stations of your choice – and all at your own pace.
2018 Learning Stations And Speakers
This list of researchers and agronomic specialists from across Canada will continue to expand more will be added right up until the event.
Stand Establishment – learn about how TSW should impact your seeding rates, and what your optimal plant density could be.
Autumn Barnes, Canola Council of Canada
Matthew Bernard, Saskatchewan Agriculture
Larry Michielsen, Agriculture & Agri-Food Canada
Greg Semach, Agriculture & Agri-Food Canada
Kristina Polziehn, Axiom Agronomy
Sheldon Toews, Bayer CropScience
Canola Fertility – look for damage in our demonstration plots and discuss options for managing seed-placed fertilizer in canola.
Warren Ward, Canola Council of Canada
Thomas Jensen, International Plant Nutrition Institute
Ray Dowbenko, Nutrien
Wes Anderson, Mosaic Company
Doon Pauly, Alberta Agriculture & Forestry
Blackleg – learn how to best use blackleg resistance genes to protect the long-term profitability of canola on your farm.
Justine Cornelsen, Canola Council of Canada
Ralph Lange, Innotech Alberta
Kim Kenward, 20/20 Seed Labs
Sclerotinia – look at new research that explores the European practice of bud-stage fungicide application and learn about sclerotinia prediction tools.
Nicole Philp, Canola Council of Canada
Kelly Turkington, Agriculture & Agri-Food Canada
Mike Harding, Alberta Agriculture & Forestry
Kevin Zaychuk, 20/20 Seed Labs
Noryne Rauhaula, Agriculture & Agri-Food Canada
Jackie Bussan, Agriculture & Agri-Food Canada
Clubroot – does pH play a role in clubroot infestations, after all? Ask world-class experts about your options for managing or preventing clubroot on your farm.
Dan Orchard, Canola Council of Canada
Sheau-Fang Hwang, Alberta Agriculture & Forestry
Bruce Gossen, Agriculture & Agri-Food Canada
Mary Ruth McDonald, University of Guelph
Victor Manolii, University of Alberta
Nicole Fox, University of Alberta
Brittany Hennig, University of Alberta
George Turnbull, Alberta Agriculture & Forestry
Keisha Hollman, University of Alberta
Leo Galindo González, University of Alberta
Verticillium – learn how to identify verticillium in your canola and check out recent maps of where this new disease has been found in the prairies.
Clint Jurke, Canola Council of Canada
Christina Eynck, Agriculture & Agri-Food Canada
Insect Pests – cabbage seedpod weevil (CSPW) was traditionally a southern Alberta pest but it has been pushing its boundaries and has recently been found as far north as Lacombe. Learn about CSPW and flea beetle management and update yourself on new survey plans for your area.
Keith Gabert, Canola Council of Canada
Scott Meers, Alberta Agriculture & Forestry
Shelley Barkley, Alberta Agriculture & Forestry
Beneficials In The Field – learn about the many beneficial organisms- from predators & parasites to the viruses & bacteria that control pests for free.
Hector Carcamo, Agriculture & Agri-Food Canada
Jennifer Otani, Agriculture & Agri-Food Canada
Vincent Hervet, University of Toronto
Amanda Jorgenson, Agriculture & Agri-Food Canada
Patty Reid, Agriculture & Agri-Food Canada
Meghan Vankosky, Agriculture & Agri-Food Canada
Shelby Dufton, Agriculture & Agri-Food Canada
Sherrie Benson, University of Alberta
Ralph Cartar, University of Calgary
Jess Vickruck, University of Calgary
Bees & Pollinators – learn about the sweet relationship between canola and all pollinators, including how commercial beekeepers are working with farmers in a mutually beneficial partnership.
Gregory Sekulic, Canola Council of Canada
Lee Townsend, TPLR Honey Farms
Lora Morandin, Pollinator Partnership Canada
Pre-Seed Weed Control – is it time to mix-up your pre-seeding weed control strategy?  Learn from the experts and explore different cultural and chemical pre-seed weed control options.
Bob Blackshaw, Agriculture & Agri-Food Canada (Retired)
Laurel Perrott-Thompson, Lakeland College
Sonia Matichuk, FMC Agricultural Solutions
Graham Collier, NuFarm
Bruce MacKinnon, BASF
Canola Harvest Management – get an exclusive sneak peek at the new Combine Optimization Tool, a web-based tool to adjust your combine during harvest, plus talk to the experts about whether swathing or straight cutting is right for you.
Angela Brackenreed, Canola Council of Canada
Shawn Senko, Canola Council of Canada
Nathan Gregg, Prairie Agricultural Research Institute
Daryl Tuck, Straight Cutting Canola Producer
Reduced Tillage And Soil Health – the benefits of reducing your tillage can be found below the surface as well in the savings in fuel, manpower and equipment hours. Stop by this station to discuss solutions to agronomic issues that don't involve disturbing the soil
Rob Dunn, FarmWise Inc.
Peter Gamache, Past Manager of the Reduced Tillage LINKAGES program
NEW: AgraBot, the Open Source Diy Autonomous Tractor –
Come see what's being developed in Free and Open Source software called AgOpenGPS for Precision Agriculture. Auto Steer, Section control, and Autonomous Ag Vehicles for minimum cost that can be built at home. Watch how to set up a field and then see a tractor complete that field all on its own. Let's learn about today's technology and the possibilities and potential of open source for the future.
WEEDit Demo – demonstrations of the weed-IT will run throughout the day. Check out how it uses chlorophyll detection technology to minimize chemical usage.
Tom Wolf, Agrimetrix Research & Training
Andreas Mellema, WEEDit
Harrington Seed Destructor – see how this innovative addition to a combine can process chaff to 'destruct' weed seeds.
Charles Geddes, Agriculture & Agri-Food Canada
Louis Molnar, Agriculture & Agri-Food Canada
Aerial Imagery – so you have a drone, but what are you doing with the images or video you are capturing. Stop by this station to learn what you can do with the images you are capturing.
Markus Weber, LandView Drones Inc.
Adrian Moens, AJM Seeds Ltd.
110 Years Of Weather Data – back by popular demand… learn what the trends are in temperature and precipitation averages and extremes. Are the trends favourable for crop production?
Murray Hartman, Alberta Agriculture & Forestry
Winter Wheat – winter wheat experts will focus on the benefits of including this crop into a sustainable cropping system. Listen to our Western Winter Wheat Initiative team discuss the value of seed treatments, seeding rates, and new varieties for the 2018 season. Don't miss out on this epic adventure!
Janine Paly, Western Winter Wheat Initiative
Monica Klaas, Western Winter Wheat Initiative
Brian Beres, Agriculture & Agri-Food Canada
Pulse Crops – The Alberta Pulse Growers station includes peas and faba beans and will showcase agronomy related to disease and insect pests. Come on out to learn more about profitable pulses, the crops that put the N in your soil and keep the dollars in your pocket!
Robyne Bowness Davidson, Alberta Agriculture & Forestry
John Kowalchuk, Alberta Pulse Growers
Nevin Rosaasen,  Alberta Pulse Growers
Jenn Walker, Alberta Pulse Growers
Jagroop Kahlon, Alberta Pulse Growers
Wheat – visit the Alberta Wheat Commission for information on fertility management in new wheat varieties.
Sheri Strydhorst, Alberta Agriculture & Forestry
Brian Kennedy, Alberta Wheat Commission
Canola Oil – Local and global markets – As a grower you definitely know how to grow, feed and harvest your way to a maximum yield canola crop. However, can you tell your city cousins what happens to your canola after you deliver it to the crush plant? What are other uses for canola and canola products? There are at least two dozen novel uses and one involves an airplane.
If you want answers to these and many other consumer-oriented questions stop by our booth and play Plinko. Come over to the consumer side – we have popcorn. Seriously, we will be serving popcorn. … plus learn about all the places in the world that Canada exports canola and canola oil to.
Bruce Jowett, Canola Council of Canada
Tanya Pidsadowski, Alberta Canola
Brooke Hames, Alberta Canola
Team Alberta – Advancing Policy On Behalf Of Alberta's Crop Sector – Come and have your fortune told and unlock what Ag Policy beholds! See what the future has in store for various issues affecting your farm: Transportation (Bill C-49), Trade (NAFTA, CPTPP, CETA), Crop Protection Products (Neonics, Matador), Sustainability (Farm Sustainability Readiness Tool, Environmental Farm Plan), and Labour (Ag Coalition, Employment Standards, Temporary Foreign Worker Program).
Karla Bergstrom,  Alberta Canola
Shannon Sereda, Alberta Wheat and Barley
Jadon Hildebrandt, Alberta Canola
Edward Hale, Alberta Wheat and Barley
Sam Green, Alberta Wheat and Barley
Michelle Chunyua, Alberta Canola
Keep It Clean – Learn about what growers can do to keep their crop export ready and the activities that the Canola Council of Canada is working on to make sure sure that the crop protection products and latest genetics are granted market access.
Brian Innes, Canola Council of Canada
Heidi Dancho, Canola Council of Canada
Canola Grading – Stop by and visit with Canadian Grain Commission to learn about how your canola and other crops should be graded and to learn more about the harvest  sample program that is 100% FREE for farmers.
Scott Kippin, Canadian Grain Commission
Romeo Honorio, Canadian Grain Commission
Ann Puvirajah, Canadian Grain Commission
Ag Safety & Be Grain Safe – Grain Entrapment Demo – the Canadian Agricultural Safety Association will have their grain entrapment trailer on site and will be doing demonstrations that show how quickly grain entrapment happens, and how to safely extract a trapped person, plus information to help you improve safety on your farm. AgSafe Alberta will have a hazard assessment, spot-the-hazard display to demonstrate practical on-farm hazard management programs to incorporate into daily operations
Donna Trottier, AgSafe Alberta
Maria Champagne, AgSafe Alberta
Rob Gobeil, Canadian Agricultural Safety Association
Nicole Hornett, Alberta Agriculture & Forestry
Roam & Refresh Gator – keep an eye out for the gator travelling around the site and delivering refreshments – your chance to have a conversation with President of the Canola Council of Canada and the General Manager of Alberta Canola.
Jim Everson, Canola Council of Canada
Ward Toma, Alberta Canola
Equipment Sanitation Demonstration – weigh your options for soil removal on everything from tractors to trucks to quads.
Greg Daniels, Alberta Agriculture & Forestry
Blake Hill, Alberta Agriculture & Forestry
Canola Research Hub &  Canola Performance Trials – stop by the big tent and learn how to harness the power of the Canola Research Hub and the  Canola Performance Trials websites, plus pick up any of the free publications & resources
Taryn Dickson, Canola Council of Canada
Please Note: While there is no charge to attend canolaPALOOZA, you do have to purchase your own lunch and snacks from the food trucks – please bring cash.
Source: Alberta Canola
Bayer Closes Monsanto Acquisition
5 months ago
-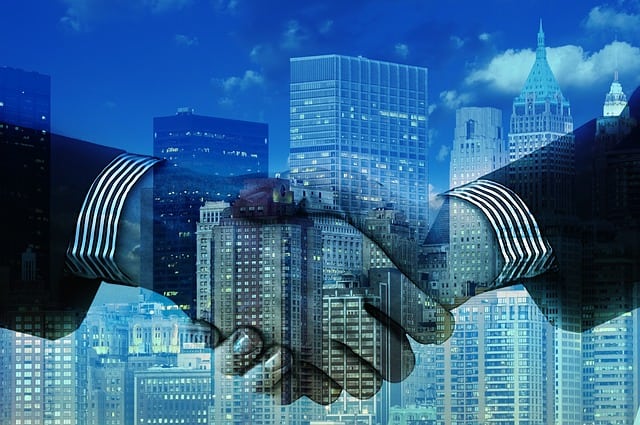 Bayer successfully completed the acquisition of Monsanto on Thursday, June 7. Shares in the U.S. company will no longer be traded on the New York Stock Exchange, with Bayer now the sole owner of Monsanto Company. Monsanto shareholders are being paid 128 U.S. dollars per share. J.P. Morgan assisted Bayer with processing the purchase price payment for the largest acquisition in the company's history. According to the conditional approval from the United States Department of Justice, the integration of Monsanto into Bayer can take place as soon as the divestments to BASF have been completed. This integration process is expected to commence in approximately two months.
"Today is a great day: for our customers – farmers around the world whom we will be able to help secure and improve their harvests even better; for our shareholders, because this transaction has the potential to create significant value; and for consumers and broader society, because we will be even better placed to help the world's farmers grow more healthy and affordable food in a sustainable manner. As a leading innovation engine in agriculture, we offer employees around the world attractive jobs and development opportunities," said Werner Baumann, Chairman of the Bayer Board of Management. "Our sustainability targets are as important to us as our financial targets. We aim to live up to the heightened responsibility that a leadership position in agriculture entails and to deepen our dialogue with society."
"Today's closing represents an important milestone toward the vision of creating a leading agricultural company, supporting growers in their efforts to be more productive and sustainable for the benefit of our planet and consumers," said Hugh Grant, outgoing Chairman and CEO of Monsanto. "I am proud of the path we have paved as Monsanto and look forward to the combined company helping move modern agriculture forward."
Liam Condon, member of the Bayer Board of Management, will lead the combined Crop Science Division when the integration commences. Until that time, Monsanto will operate independently from Bayer.
Cautionary Statements Regarding Forward-Looking Information
Certain statements contained in this communication may constitute "forward-looking statements". Actual results could differ materially from those projected or forecast in the forward-looking statements. The factors that could cause actual results to differ materially include the following: the risk that the parties may be unable to achieve expected synergies and operating efficiencies in the merger within the expected time-frames (or at all) and to successfully integrate Monsanto Company's ("Monsanto") operations into those of Bayer Aktiengesellschaft ("Bayer"); such integration may be more difficult time-consuming or costly than expected; revenues following the transaction may be lower than expected; operating costs, customer loss and business disruption (including difficulties in maintaining relationships with employees, customers, clients or suppliers) may be greater or more significant than expected following the transaction; the retention of certain key employees at Monsanto; the parties' ability to meet expectations regarding the accounting and tax treatments of the merger; the impact of refinancing of the loans taken out for the transaction; the impact of indebtedness incurred by Bayer in connection with the transaction and the potential impact on the rating of indebtedness of Bayer; the effects of the business combination of Bayer and Monsanto, including the combined company's future financial condition, operating results, strategy and plans; other factors detailed in Monsanto's Annual Report on Form 10-K filed with the U.S. Securities and Exchange Commission (the "SEC") for the fiscal year ended August 31, 2017 and Monsanto's other filings with the SEC, which are available at http://www.sec.gov and on Monsanto's website at www.monsanto.com; and other factors discussed in Bayer's public reports which are available on the Bayer website at www.bayer.com. Bayer assumes no obligation to update the information in this communication, except as otherwise required by law. Readers are cautioned not to place undue reliance on these forward-looking statements that speak only as of the date hereof.
Bill C-49 is Passed: What Does It Mean To Farmers?
5 months ago
-
Bill C-49, The Transportation Modernization Act, became law on May 23 after more than a year working its way through the legislative process. The Act moves us forward in building a more predictable and reliable transportation system for farmers, exporters, and global customers.
If you haven't been actively following the long process, here are two things included in Bill C-49 that should most directly benefit farmers:
Railway transparency: New public reporting requirements for railways will increase transparency into their operations. Weekly and annual reports will help ensure all parties, including grain farmers, have better information on transport volumes and potential issues, before they become problems.
Investment in the supply chain: A change to the calculation of the Maximum Revenue Entitlement (MRE), which will encourage capital investments by the railways.
Also of note, soybeans and soybean products will fall under the rate-protection mechanism of the MRE, providing regulatory parity for a crop that has grown to be of significance in Western Canada.
In addition, other changes that will impact shippers should benefit farmers as the transportation system becomes more efficient. These changes will increase supply chain accountability:
Reciprocal financial penalties and dispute resolution can now be included in arbitrated service level agreements.
The legal concept of "adequate and suitable" service that railways must provide shippers has been clarified.
Introduction of long-haul interswitching.
One reason for the long process is that the legislation is broad, touching on Canadian transportation issues beyond rail shipping and the grain sector. It addresses some long-standing policy issues that have been years in the making, stemming back to the 2013-14 grain crisis and earlier.
For farmers, the actual impact of Bill C-49 will take several years to fully understand, as data is collected on the use and success of these new tools and processes. We will continue to monitor the situation and report on progress.
Source: Alberta Canola
CSTA's Annual Meeting Taking Place at a Crucial Time for the Industry
5 months ago
-
From July 8-11, the Canadian Seed Trade Association will hold its 2018 annual meeting at Le Centre Sheraton Montreal Hotel in downtown Montreal, Quebec. A full four days of productive meetings and exciting social events are planned, including the Family Fun Night and Gala Dinner.
But amid the usual fun and socializing will be some important discussions surrounding the future of the Canadian seed trade.
According to CSTA President Dan Wright, in addition to CSTA's work on the national and international level to facilitate the trade of seed, some specific projects attendees can expect to take part in include:
Seed Synergy discussions — Much discussion has been had and progress made over the past several months. Don't miss this chance to receive important updates and talk about a next-generation seed regulatory system for the country at this joint session with the Seed Synergy partners.
Value creation — two important models have been proposed for value creation in cereals, and insight will be offered into how the models might work and what the potential benefits might be.
Also, another Women in CSTA session will take place, recognizing the important work being done by women in ag and how our sector can facilitate more of it.
Committee sessions will look to expand on important work in areas such as government regulations on neonicotinoids, plant breeding innovation, pollinator health, intellectual property protection and international phytosanitary standards.
CSTA will also be honouring three important people this year at its annual awards luncheon:
Dr. Igor Falak, Canadian Plant Breeding and Genetics
Stephen Yarrow, CSTA Seed Achievement
Ron Weik, CSTA Honourary Life Membership
An exciting companion program and children's program is offered as well. The conference hotel is located centrally, just steps away from the popular shopping district on Saint Catherine's Street, as well as many fine dining restaurants that are known to the Montreal area.
For more information and to register, visit seedinnovation.ca/annual-meeting-2018/.
Bayer's Monsanto Acquisition Closes Tomorrow
5 months ago
-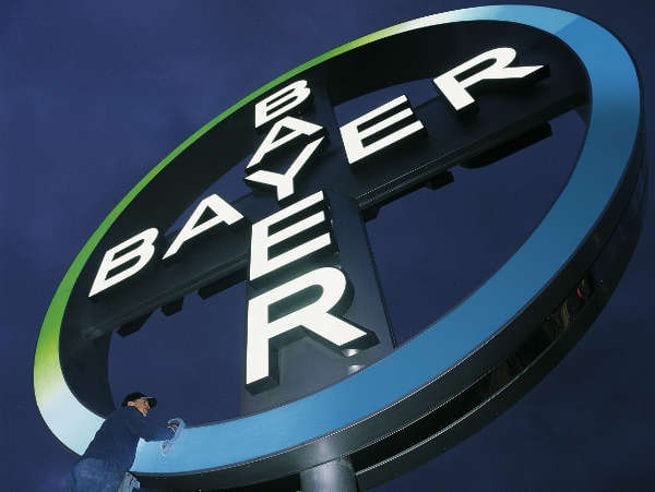 Bayer plans to complete the acquisition of Monsanto on June, 7, following the receipt of all required approvals from regulatory authorities. "The acquisition of Monsanto is a strategic milestone in strengthening our portfolio of leading businesses in health and nutrition. We will double the size of our agriculture business and create a leading innovation engine in agriculture, positioning us to better serve our customers and unlock the long-term growth potential in the sector," says Werner Baumann, chairman of the Board of Management of Bayer AG.
Bayer announced its intention to acquire Monsanto in May 2016 and signed an agreement with the U.S. company for 128 U.S. dollars per share in September 2016. Currently, that corresponds to a total cost of approximately 63 billion U.S. dollars taking into account Monsanto's debt outstanding as of February 28, 2018. In connection with the comprehensive regulatory approval process, Bayer has agreed to the divestiture of businesses which generated 2.2 billion euros in sales in 2017 for an aggregate base purchase price of 7.6 billion euros. Including Monsanto and taking the divestitures into account, the health and agriculture businesses would have been roughly equal in size in 2017, with total pro forma sales of around 45 billion euros including combined Crop Science sales of around 20 billion euros. In 2017, both companies together employed approximately 115,000 people, accounting for the divestments.
The acquisition is anticipated to generate significant value. Bayer expects a positive contribution to core earnings per share starting in 2019. From 2021 onward, that contribution is expected to be double-digit percentage. Moreover, adjusted for divestments, Bayer expects synergies to deliver annual contributions of 1.2 billion U.S. dollars to EBITDA before special items as of 2022.
In order to acquire Monsanto, Bayer secured initial bridge financing of 57 billion U.S. dollars. As announced in September 2016, this is being refinanced by a combination of equity and debt transactions, some of which have already been completed. The final equity measure will be a rights issue, which was announced yesterday.
Bayer will become the sole shareholder of Monsanto on June 7. According to the conditional approval from the United States Department of Justice, the integration of Monsanto into Bayer can take place as soon as the divestments to BASF have been completed. This is expected to be in approximately two months. "We have diligently prepared for the upcoming integration over the past two years. Our extensive experience in integrating other large companies has proven that we can and will be successful," says Baumann.
Bayer will remain the company name. Monsanto will no longer be a company name. The acquired products will retain their brand names and become part of the Bayer portfolio.
Full offering of innovative technologies and solutions
"Innovation is vital to produce more healthy, safe and affordable food for a growing population in a more sustainable manner. The combination of the two businesses will allow us to deliver more innovation faster and provide solutions tailored to the needs of farmers around the world," says Liam Condon, Bayer Board Member and President of the Crop Science Division. "Going forward, our teams in the labs and in the field will be able to take a much more holistic approach to innovation as we address the enormous challenges we face in agriculture."
Including Monsanto and taking the divestitures into account, the total R&D investment of Bayer in 2017 would have been around 5.7 billion euros. Of that, 2.4 billion euros would have been spent in the combined agriculture business on a pro forma basis.
Strengthened commitment to sustainability and responsibility
Bayer is fully aware of the heightened responsibility that a leadership position in agriculture entails. The company will continue to further strengthen its commitment in the area of sustainability. As a leader, Bayer is fully committed to upholding the highest ethical and responsibility standards, strengthening access to health and nutrition, and further reducing its environmental footprint. "We will apply the same rigor to achieving our sustainability targets as we do to our financial targets," says Baumann.
Bayer is also committed to further enhancing stakeholder engagement. Baumann says: "We aim to deepen our dialogue with society. We will listen to our critics and work together where we find common ground. Agriculture is too important to allow ideological differences to bring progress to a standstill. We have to talk to each other. We need to listen to each other. It's the only way to build bridges."