The 4-P Funding Model
3 years ago
-
Taking a look at one very successful Alberta-based initiative.
The 4-P model (public/private/producer partnership) for crop R&D involves funding contributions from government, private companies and producers. This type of initiative is seen as an effective way to pool resources and ensure the growth of total overall investment in variety development in Canada – and according to those directly involved, the 4-P involving Agriculture and Agri-food Canada (AAFC), Canterra Seeds and the Alberta Wheat Commission (AWC) is no exception.
This particular 4-P started in 2014 and runs through to the end of 2018, but Tom Steve reports that discussions about renewal will begin in early 2018.
"It's the main CPSR (Canada Prairie Spring Red) wheat breeding program in Western Canada," says Steve, general manager at the AWC. "Three-quarters of this wheat class is grown in Alberta as it's well-suited to the climate. It goes into both feed and milling markets."
The partnership's main benefit for producers in his view is the continuation of a program that was in danger of being shut down. The main CPSR breeder at AAFC in Winnipeg had retired and the program was in jeopardy, he recalls. AAFC put out a request for partnership proposals in early 2014, and Canterra Seeds submitted one that was accepted in March. AAFC then held discussions with multiple grower groups that had expressed potential interest in participating, and by mid-2014, notes Canterra Seeds president and CEO David Hansen, AWC had joined the partnership with the full support of his company. All three parties are contributing $3.4 million in cash and in-kind items over the five-year timeline.
"It's overall a great way to develop new varieties with higher yields and better disease resistance," Steve notes. "Alberta farmers, through the AWC, will get a share of royalties on seed sales, likely starting with a variety called AAC Crossfield in the fall of 2018, and those royalties will go back into further research investments."
Two other lines are already also approved for registration, and Hansen says there are many new candidates in the variety registration trials "that are showing amazing promise."
Dr. Harpinder Singh Randhawa, based at AAFC Lethbridge, is the partnership's breeder behind these varieties. He notes the 4-P model is not just about funding, but about providing other resources critical to ensuring a strong breeding program moving forward.
"With AAFC sites that have closed, for example the Cereal Research Centre in Winnipeg around 2012, and also the downsizing of satellite research sites, there really was no room for my breeding work," he explains. "Through this partnership, I have access to trial sites through Canterra and this is very important. Money is certainly needed for variety development, but you also need other resources. To have the increased research capacity over a greater geographic area in Saskatchewan, Manitoba and Alberta greatly benefits the research. Canterra is also providing evaluation work."
Canterra Seeds is also providing insight into commercial opportunities, says Hansen, as well as the ability to use different production and commercialization models based on what is best for a particular variety to maximize its distribution and value. In addition, Canterra is providing links to end-users and an understanding of their requirements in Canada and the U.S. in order to help guide development of new varieties in the program.
Beyond all this, Steve lists another benefit of this arrangement for producers: AWC's close relationship with Dr. Randhawa. "It's a great exchange of information," he says.
Hansen agrees. "The relationship among the three partners continues to grow," he notes. "We are well-aligned, and with an effective governance model in place we are able to work well towards the objectives of the agreement. Partnerships make sense when you are able to bring various elements required to the table to further the advancement, versus everyone trying to do things on their own. Wheat is a very complex crop that requires a significant investment in order for it to remain a competitive option for the farmer. This may not apply for all crops, but for wheat and durum, this does seem to be true, and so the arrangement definitely makes sense."
Hansen adds that Canterra Seeds' interest in continuing the three-way relationship is strong, and that it fully intends to explore new opportunities, including perhaps the involvement of Limagrain Cereals Research Canada if it makes sense. Limagrain and Canterra Seeds have a partnership, and this relationship could provide opportunity for expanded future collaboration, including germplasm and breeding tools.
For his part, Steve notes that for AWC, the 4-P model for breeding Canada Prairie Spring Red wheat has been very successful and he looks forward to discussions on a renewal.
"We really like this model, and with it, we have the resources in place for a world-class program," he says. "We look forward to more varieties over the next few years."
Harpinder adds that from his perspective, it would be wonderful to continue on, and he looks forward to sitting down and discussing it early next year.
"It's been wonderful," he says, "to work both with Canterra and also the Alberta Wheat Commission."
SGS Purchase of BioVision a 'Next-Level' Move
3 years ago
-
A Canadian seed testing company's purchase by a global food safety giant is a win-win for both parties.
SGS's recent acquisition of BioVision Seed Research means an improved offering for the newly formed company's clients, yes. But the purchase of BioVision by SGS is bigger than that.
"From a seed industry standpoint, this takes things to the next level," says Trevor Nysetvold, the new company's director of seed and crop in Canada.
SGS BioVision came into existence on Nov. 3, with the announced acquisition of BioVision by SGS, a major global inspection, verification, testing and certification company.
"For BioVision and for SGS, this was a natural pairing," says Nysetvold, the former BioVision's president and CEO.
"SGS' Canadian and global footprint in agriculture and food is tremendous. In fact, our company's beginnings originate in this industry," adds Fulvio Martinez, corporate communications manager for SGS North America.
Established in 1878, SGS helped transform grain trading in Europe by offering innovative agricultural inspection services. From its early days as a grain inspection house, the company has steadily grown into the industry leader, Martinez says. This has been done through continual improvement and innovation and through supporting its customers' operations by reducing risk and improving productivity.
Founded in 1996 and privately owned, BioVision Seed Research Ltd. employed 20 staff and generated revenues in excess of CAN$3.4 million in the last financial year. SGS today operates a network of over 2,000 offices and laboratories around the world, with more than 90,000 employees.
Going forward, SGS BioVision seed and crop services will offer comprehensive seed testing to assess the quality and health of seeds. The new company offers agricultural experience and expertise, innovative technologies, experienced staff and a unique global network.
"We hope the transfer of knowledge between us will enrich what we do at both the BioVision and SGS level," adds Martinez. "It's a fantastic win-win and chance for both of us to grow. We're not this big fish swallowing BioVision; we're excited about what BioVision brings to the network. We're going to learn from them and tap into their experience and talent."
BioVision came to the table with three accredited seed, grain and soil testing laboratories in Winnipeg, Man., as well as Edmonton and Grande Prairie, Alta., and offered testing across a broad variety of crops, supported by its fully accredited experts and laboratories (CFIA, CSI, ISO 9001:2008). "These services won't suffer," says Nysetvold. "Rather, they will be enhanced."
"We also welcome a team of skilled and accredited staff, including certified seed analysts and licensed inspectors."
The expanded offerings by SGS BioVision include a broad range of services, including seed testing for viability, vigour, germination and health; genetic and physical seed purity testing; GMO event testing; grain quality analysis; mycotoxin identification and quantification; herbicide trait testing; soil pathogen detection; and pedigreed seed crop inspection.
According to Nysetvold, existing BioVision clients will not see any difference in level of service, except the ability to provide more services.
Nysetvold says he expects further consolidation within the seed testing sector, and for others to follow the lead of SGS BioVision.
"There's succession planning with all organizations, and there are different drivers. I do see this happening down the road with others," he says. "For us, our reasons were very specific, very much focused on strengthening our offerings. We did this in order to broaden the scope of services we can offer to our clients.
"When we could see the strategies aligned, we realized this makes a lot of sense for us. And I think it will benefit the industry greatly."
Nysetvold adds the global presence of SGS means the relationship between the two entities goes well beyond Canada.
"We've worked in the seed and soil matrices for years. Now we can go into tissue and residue testing, food and product safety testing — things that are so important to our clients that they can now get under one banner."
— Janet Kanters and Marc Zienkiewicz
Public Versus Private Crop Breeding
3 years ago
-
There are some important differences between public and private breeding – and how these differences affect seed growers and crop farmers is often a matter of hot debate in Canada.
Until the 1990s, seed development in Canada was primarily public, and continuing public crop breeding still provides a high return on investment, according to Dr. Rob Graf, a winter wheat breeder at Agriculture and Agri-Food Canada in Lethbridge, Alta. Indeed, it's been estimated that every dollar invested in public cereals breeding provides at least 20 times the return in the form of better crops, spin-off industry jobs, check off investments in additional research and so on. With private-bred seed, many argue most of the profits often go to company shareholders who may not even be Canadian.
Dr. Stephen Morgan Jones agrees that private plant breeding is conducted to make a profit. "Public plant breeding is primarily carried out to produce improved varieties with the adoption of the new variety being more important than the return on investment," explains the owner of Lethbridge-based consulting firm Amaethon Agricultural Solutions. "There is also a general feeling that private breeding programs, such as the ones for canola, soybean and corn, are very well capitalized, with excellent equipment and other resources, whereas public breeding programs tend to generally have resource issues."
It is also a perception among many in the crop sector that, high return on investment or not, Canada's public breeding efforts when it comes to cereal varieties have been dismal – amongst the lowest yielding in the world. Graf disagrees and points out that the rate of yield increase for wheat in Western Canada compares favourably with other parts of the world and that average yields are trending upwards. It is also clear, he says, that public cultivars are very popular with western Canadian farmers. Public wheat breeding is wholly directed towards finished cultivars that are vital to the industry, and Graf says that while public breeders have been very effective in increasing yield, productivity traits and disease resistance through long-term, stable breeding programs, there is also ample room for private sector involvement. "Both sectors are focused on industry sustainability," he says, "but the way it's looked at may be somewhat different."
Morgan Jones notes wheat producers are very much already involved in partnerships with public plant breeding, with millions of producer dollars invested in it on an ongoing basis through the wheat check-off. He also points out that the Western Grains Research Foundation (WGRF) and the wheat commissions (Alberta, Saskatchewan and Manitoba) have developed long-term partnerships with universities and government, and these arrangements often include the sharing of royalty revenue from producer-supported varieties. Like Graf, he notes there are some 4-P arrangements (public/private/producer partnerships) already in place, and that these could be enhanced. (See article in this issue with updates on a very successful Canadian 4-P partnership.)
Cost and Risk
Some crop farmers have concerns about the present cost of private-bred seed and that those costs will only rise. The cost of private-bred canola is certainly high, but farmers have found that with this crop, a good profit is still achievable due to factors like high yield and strong market demand. However, some farmers wonder if the same situation will occur with cereals.
Morgan Jones says although Syngenta has been involved in wheat breeding in Western Canada for many years, and other companies such as Bayer and Canterra Seeds have recently begun investing in it, companies have rightly had concerns about recovering costs.
"For large acreage crops such as CWRS [Canada Western Red Spring] wheat, there is a sufficiently large seed market to justify investment," he says. "But if you compare the economics for wheat and canola, with wheat seed planted at about 20 times the rate of canola seed, there is the issue of handling quite a large amount of seed and producing it in a way that makes any profit viable. There is thus little interest in cereal crops with less than five million acres."
Morgan Jones acknowledges that private company development of proprietary traits such as herbicide or insect resistance requires a large investment and that this ultimately results in higher seed prices. On the other hand, public breeders, in most cases, take a royalty on the future sales of their variety by the seed company, but the royalty is usually less than five per cent of the seed price.
"This means that private companies will tend to focus on traits that have an immediate positive impact on farmer profit, such as increased yield and lower input costs or lower cost production systems," he says. "In contrast, public investment in plant breeding tends to be for the longer term, with more attention given to finding new sources of disease and insect resistance, and maintaining and improving wheat quality."
Morgan Jones also points out that while private companies dominate the canola seed market, there is still a large public investment in canola genomics, pre-breeding new lines and sources of disease resistance. "I think it's important to have a balance of public and private investment," he notes.
However, in his view, this does not apply in cases where there are multiple private companies competing to provide similar seed that meet farmers' needs.
"In that situation, there is little justification to continue public investment in variety development, and public investment is better to shift to a more basic, longer-term approach to ensure the genetic variability is available for the future," Morgan Jones says. "At the same time, there is no doubt that using current methodology, the current private focus of developing hybrid wheat varieties will be more expensive to produce and market, and the extra performance will have to be very evident for farmers to be motivated to spend more on the seed."
Moving Forward
In terms of how private and public wheat breeding will play out in the coming years, Graf would like to see germplasm exchange encouraged and simplified.
"Germplasm is the 'life-blood' of plant breeding, and if we are to meet the challenging requirements of the future, we need to work together, building on each other's successes," he says.
Morgan Jones notes breeders have a voluntary code of practice promoting ethical behaviour, and though the code does include exchange between public and private breeders, he suspects this is limited to certain material only.
"For germplasm exchange to work effectively, it requires breeders who receive material to reciprocate with others," he says. "Some universities in the U.S. strictly control their germplasm and want a share of any future revenues that may result from their germplasm being used in future crosses. This tends to limit exchange of germplasm. In the case of wheat in Canada, the best germplasm is currently held by public plant breeders, although this may change in the longer term as private companies invest more in wheat."
Graf also believes the current strong, transparent and merit-based registration system should continue, with its balanced approach to sector requirements that include disease and pest resistance. He says it works for the benefit of the entire industry and it encourages quick uptake of new cultivars because there is less risk to the entire value chain, from the pedigreed seed producer to the commercial farmer and end-use customer.
Morgan Jones, however, thinks the current process of government-controlled variety registration adds years to the time a new variety could be released to the industry. He suggests the possibility of a hybrid registration system, where a producer could get very early access to advanced breeder lines in which traits were reliably expressed, and work with a grain company to commercially test them. The farmer and grain company would jointly take the risk and in some cases the breeding line would be rejected, but the ones that were successful would likely be able to be commercialized two to three years sooner.
"I would argue that food safety is the role for government and that the industry itself should be mature enough to manage quality as is the case in other commodities," Morgan Jones notes.
Whatever the future holds, Graf believes there will always be a need for public breeding. For example, he says there has been little private interest in developing new durum varieties, minor spring wheat classes or winter wheat, so public breeding of these classes will therefore need to continue if the industry sees value in Canadian production of these commodities.
Accessing New Seed Varieties
3 years ago
-
New tools and techniques influence how new varieties are developed and can also shave a little off the timeline.
The development of new crop varieties in Canada and elsewhere is a matter of what farmers want and need, but also what consumers want and need. So says Trent Whiting, marketing representative at SeCan.
"You have to listen to what farmers want, and of course they want everything – great disease package, high yield, strong straw and so on – and we also have to look at end uses," he explains. "We are always looking to provide the best performance we can for farmers, and there are also regional differences in how a variety will perform as well. We try to work with breeding partners to address that too."
Canterra Seeds also gathers information from numerous sources in the process of selecting new varieties, including industry information such as variety performance records, data from breeders and input both from seed growers and farmers.
"Canterra Seeds has made it a priority to determine the needs of our customers, which include both farmers and end-users, as you need to meet everyone's needs to be successful," says Colette Prefontaine, pedigreed seed territory manager with Canterra. "If a variety is high-yielding, for example, but doesn't have the quality that processors are looking for, they won't buy it. Conversely, if a variety has a unique quality attribute but has terrible standability, farmers won't grow it. Both sets of needs matter."
While the breeding process is very similar to what it was decades ago, it has also changed in some ways over the last few years.
"The change that stands out for me is that breeders are able to communicate directly with farmers through social media and the internet," says Whiting. "Information flow is so much better, with real-world feedback coming in from farmer or end-use customers faster than ever. I saw a tweet the other day from one of our members praising a new winter wheat variety he was growing and the breeder responded directly to him right away. It's amazing to see that direct communication. It's unprecedented. It's fantastic that we are all working together to fine-tune the right variety for the right place, working together to make a variety succeed… with breeders getting feedback right from early stage germplasm through all the other stages."
Prefontaine agrees there has been a definite shift to more direct connection and two-way influence. "There is a lot of communication between all parties, and in fact, at Canterra, we have staff dedicated to fostering these relationships and ensuring a constant information flow," she notes. "I was sitting on a combine the other day with a seed grower who is connected directly with a processor in his area. This type of direct connection results in a greater level of specialization and the existence of more variety-specific attributes, all of which helps meet the needs of both the grower and the end-user."
Caroline Lafontaine, managing director of communications and member services with the Canadian Seed Growers' Association (CGSA), notes there has also been a change in the last decade in the way food companies are working to a greater degree with breeders on end-use attributes.
"Food companies are working with plant breeders, and investing in research to develop seed varieties that will create ingredients that can reliably delivery improved texture, flavour, nutritional characteristics and appearance to help them distinguish their food product from their competitors," she says. This could include "different barley varieties to provide different flavour profiles for beer, specific wheat varieties for increased crisp in crackers, or different soybean varieties to produce varying textures, firmness and flavour profiles for tofu."
Breeding to Commercialization
Commercialization of a new variety is quite a long process with many stages. The selection process can start with over one million lines, notes Whiting (see graphic) and typically lasts 12 or more years. Part of that process takes place after breeder seed release. After that point, says Prefontaine, it typically takes three or four years of multiplication in the certification process before seed gets to the certified stage and is available for widespread commercial release.
"At the very beginning, you do lots of crosses and then select again and again from those crosses as you go along," says Whiting. "The more crosses you have, the more you have to select from; but the more crosses you have, the more you have to manage and the costs are higher. It's getting common nowadays to speed up the process through contra-season growing trials in places like California and New Zealand, and that's costly in terms of shipping germplasm and staff and can be complex in working out arrangements for land use, but can be cost-effective in the end. It can shave down the entire process to nine or 10 years instead of it taking 13 or 14."
The other costly requirements that go into the development of pedigreed seed are not likely to change. "The cost involves the innovation with the genetics and then the actual production of the seed, the land use requirements, cleaning, all that and a little bit of margin for doing that," Whiting notes.
Adds Lafontaine: "To an outsider, seed production may seem like growing any other crop, but seed growers must ensure that their seed crop meets high standards for varietal and mechanical purity. This involves continuous monitoring and quality management in the field as well as rigorous cleaning and grading post-harvest. It also involves significant regulatory oversight, including third-party inspection, establishment audits and post-harvest testing before the official blue certified seed tag can be applied."
She says seed growers work tirelessly to ensure their seed crops are as pure and true to its varietal identity as it can be, which can mean rogueing the crop to remove other crop kinds, impurities or weeds, sanitizing seeding and harvesting equipment between varieties to remove possible contamination from other crop kinds, or segregating different varieties and classes of pedigreed seed in separate storage bins. The entire process must also be well documented for traceability purposes.
"While market demand and supply ultimately determine the price of all seed, the generally higher cost of pedigreed seed reflects, among other factors, the significant investment of seed growers in quality control and in meeting regulatory requirements," says Lafontaine. "This, in turn, buys the farmer a guaranteed level of quality assurance, backed up by the blue tag, and provides one of the best risk management tools available."
Prefontaine echoes the sentiments. "When you buy pedigreed seed, you are investing with that purchase in technology, quality and traceability," she says. "You are contributing to the entire investment required in bringing new innovations forward, and playing an important role in ensuring a strong the future for Canadian crop production for years to come."
On The Edge
3 years ago
-
Can epigenetics change the way we breed crops for drought and climate change?
Epigenetically manipulated crops have been shown to grow vigorously even when stressed by drought, heat or cold. Sally Mackenzie is a professor of plant science at the University of Nebraska and co-founder of Epicrop Technologies, a private company developing a new plant-breeding method using this technology. Epicrop's epigenetic technology is unique as it is able to improve crop yields and stress tolerance without making any changes to the DNA sequence of the plant. The final crop plant is genetically identical to the starting plant and contains no foreign genes or any changes to the plant's DNA.
So what's the difference between genetic modification versus epigenetic manipulation? Genetics is the study of DNA and the genes within, while epigenetics is the study of how and when the genes are expressed. When plants are genetically modified, the DNA itself is changed, while epigenetic manipulation involves changes to how genes are expressed or silenced.
Since the 1930s, plant breeders have used radiation or highly toxic chemicals (also known as mutagenesis) to mutate and modify the DNA of plants in order to produce better crops. Plant breeders who use this breeding technique expose plants to disruptions in hopes that some kind of random genetic mutation will occur that will be beneficial. The sweet Ruby Red grapefruit, which can be grown and sold as organic, is one of 3,000 plants that have been developed using mutagenesis. Despite the fact that the process results in tens of thousands of unplanned and unmappable mutations, it is unregulated, while genetic engineering, which might require only a singe gene tweak, must go through years of expensive evaluations.
In the 1990s, a more precise method of genetic modification was approved for corn, soybeans and other crops. These GMOs are sometimes created by taking a useful gene or a few genes from one species and inserting it into a different one, resulting in crops that are resistant to viruses, insects or herbicides.
In both of the plant-breeding methods, we can use genetic sequencing to see that changes have actually been made to a plant's DNA. However, that is not the case with the new plant-breeding method being developed by Mackenzie and Epicrop. This method basically silences a gene, but leaves the DNA intact. No "foreign" DNA is inserted, as in transgenic breeding.
A few years ago, Mackenzie and her lab colleagues discovered a gene called MSH1. They learned that silencing the gene tricks plants into "believing" they are growing under stressful conditions, causing them to compensate by activating a number of survival mechanisms, resulting in higher yields and more robust growth.
"When this gene is no longer functional, it sets off a cascade of events in a plant that are very interesting. The plant believes, under this condition, that it is experiencing all kinds of stress—drought, cold, and heat, all at one time—so lots of those different stress pathways are all amplified simultaneously. The plants believe that they're seeing stress, even if you're growing them in perfect conditions," says MacKenzie.
While silencing genes is nothing new, Epicrop's method of focusing on the MSH1 gene uses a new methodology that can be used over multiple generations. After silencing the gene, Epicrop crosses the manipulated plants with non-manipulated ones. The offspring are robust for about five generations, just like their manipulated parents.
As Mackenzie describes it, it's as if they have reprogrammed the plants' memory — not their DNA — so they always react as if they are growing under stressful conditions: "What we're doing, actually, is to create memory. Once we create this memory of stress, we can grow all of its progeny, and all of its progeny will still have that memory. We can go 10 cycles and still have that memory, so we've now created in this variety a memory stock — a breeding stock that we can use in all of our crosses. Now we've got a new way of doing breeding that gives us new, enhanced capabilities that we didn't have, and it is not subject to regulation because we're not adding any genetic change, we're adding epigenetic change."
Mackenzie and her colleagues have shown this breeding method is effective with sorghum, tomatoes and Arabidopsis, and she believes that it can be used with virtually any plant.
While traditional GMO crops take years to pass regulatory hurdles, Epicrop's plants will not have to undergo strict scrutiny because no changes are made at the genetic level. "There is nothing you can regulate about my technology," Mackenzie said. "When APHIS considered this for regulation, they didn't even know how to impose regulation even if they wanted to."
This means that epigenetic seeds may be available relatively soon to help farmers address drought and heat due to climate change.
Epicrop is currently conducting large-scale field tests on sorghum and tomato, and is developing partnerships with seed companies whose products can benefit from their epigenetic technology.
Source: Genetic Literacy Project
Canola seed: What traits do you need?
3 years ago
-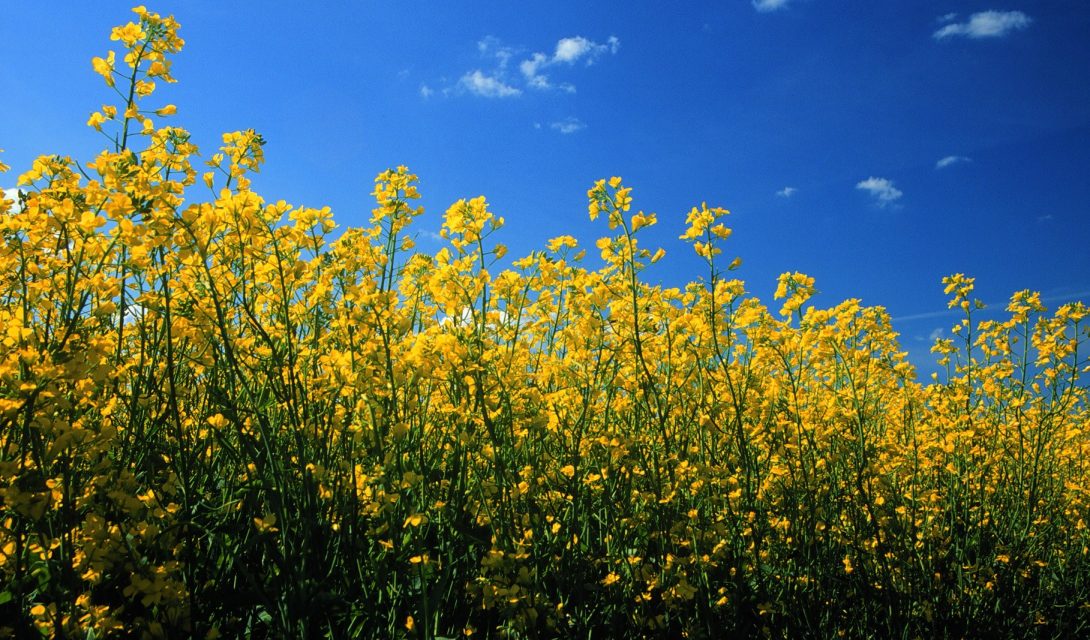 When choosing canola hybrids for 2018, think through the yield, quality and profit achieved over the past few years and consider what factors may have reduced overall profitability. Add notes on harvestability. Then consider how seed traits could help manage any existing and potential challenges, reduce risk and improve profitability.
Seed traits to consider:
Disease resistance. Disease can be a major yield-robber and finding a disease resistance package that matches the situation on the farm can go a long way to improve yields and profitability. An important consideration: Is seed the best way to manage the disease in question? The only way to protect yield in fields that have clubroot is to use a clubroot-resistant variety. With sclerotinia, on the other hand, a well timed fungicide application typically offers good disease control if the hybrid does not have sclerotinia tolerance. Further to that example, even with a sclerotinia-tolerant variety, fungicide is still recommended with high disease pressure.
Herbicide tolerance package. Some farms have rotations or minimum tillage systems that favour specific HT system choices. But is sticking with one HT system hurting profitability in other ways? Consider a few different scenarios to test the current approach. For example, do you have any herbicide-resistant weeds to manage? Are you looking for better canola volunteer control that rotating systems might offer?
Maturity. Is canola harvest always late? If this adds too much stress to the harvest season, earlier maturity might be a high priority.
Lodging resistance. If a few fields this fall were badly lodged and had high levels of sclerotinia stem rot as a result of the compacted canopy, better lodging resistance may be a high priority. A variety with top-level standability might end up yielding more and reducing harvest stress on your farm compared to a variety with higher yield potential but less lodging resistance.
Pod shatter tolerance. If straight combining is part of your system, this trait has proven yield benefits – especially if combining is delayed for any reason. Research has shown while any variety can be straight combined in ideal conditions, pod shatter tolerant hybrids will outperform the others in variable straight-combining conditions. Canola Performance Trials 2017 results will include a comparison of pod shatter tolerance traits.
Yield. Yield potential is obviously very important to profit, but growers cannot realize the last few percentage points of yield from a variety if it's not well matched to the conditions and farming systems. One approach is to consider first which of the above traits are needed to improve quality, harvestability and disease management, and to match the weed and harvest programs on the farm. From the short list of varieties that meet these needs, pick the one that has the highest yield potential.
Seed cost. Seed with stacked traits tend to cost more per pound. Seed cost is a factor in profitability calculations.
A few scenarios:
Clubroot is in the area. When the disease is confirmed in your community, it will reach your farm eventually (if it hasn't already). So even if clubroot resistance (CR) didn't seem worthwhile in the past, it will provide an economic benefit if it keeps the disease at low levels for the long term. The CR trait and the yield benefits it provides will be a top priority in seed decisions on many farms.
Clubroot resistance versus yield. Sometimes the variety with the highest published yields is a clubroot-susceptible variety. Consider the risk of an undetected low level of clubroot increasing to yield-robbing levels if you use a susceptible variety. Is yield potential alone enough? The good news is that many of the new CR varieties are the seed company's top yielding products now, so choosing a CR variety for yield is a win-win scenario.
Clubroot resistance versus straight-cut performance. Farmers can get pod shatter tolerance and clubroot resistance in the same hybrids now, but if the choice comes down to one or the other for economic and other reasons, when should you give up on pod shatter and go with clubroot resistance? With clubroot present in more areas and with obvious benefits to keeping clubroot down, CR will be the higher priority in more areas heading into 2018.
Blackleg is getting worse. Blackleg-resistant seed has been the top blackleg management tool. But if blackleg seems to be getting worse, rotating to a different source of blackleg resistance should have yield and profit benefits. By scouting for blackleg each harvest season, you can track when this disease becomes an issue.
HT versus blackleg resistance. If blackleg seems to be getting worse but rotating to a different source of blackleg resistance is difficult under the desired herbicide tolerance (HT) system, the grower could ask the seed company for options, take other approaches such as longer rotations, or change the farm cropping plan to work in a different HT system.
Lodging options. Is improved genetic resistance to lodging the best approach for yield and profitability? It could be if other measures, such as lower seeding rates and lower amounts of nitrogen, are less desirable from yield, disease management and harvestability perspectives.
Resistance to Major Fungal Disease in Oilseed Crops Now Possible
3 years ago
-
In a world first, researchers from the University of Western Australia in collaboration with Punjab Agricultural University in India have found the key to resistance to sclerotinia stem rot, a major fungal disease in Brassica oilseed crops globally.
Brassica oilseed crops include canola and mustard. Sclerotinia stem rot poses a major yield limiting threat to these crops worldwide, and currently, no commercial varieties with high level resistance to this disease are available.
The research, published in the international journal Scientific Reports, showed that resistance to sclerotinia stem rot disease found in Indian mustard is influenced by at least 10 genes. Professor Martin Barbetti from UWA's School of Agriculture and Environment and Institute of Agriculture said the findings are exciting because they offer highly significant oilseed breeding applications and benefits.
"Developing highly resistant varieties offers the only real prospect for long-term, cost-effective management of this devastating disease," Prof Barbetti said.
"The findings offer mustard and subsequently canola breeders a powerful tool to optimize use of the genetic variation available within wild Brassica species."
Currently farmers rely mainly on fungicide sprays to manage the disease, but these often provide poor or inconsistent control. As forecasting this disease has proven unreliable, fungicides are often wasted in cases where little disease would have eventuated anyway, adding to the already high production costs for low-input farming systems such as in Australia and India.
"Initially for mustard crops and later for canola, such novel engineering to develop new oilseed Brassica varieties that express these critical resistances to sclerotinia stem rot will enable much more effective management of this devastating pathogen worldwide," Prof Barbetti said.
The findings were published in the paper Mapping resistance responses to Sclerotinia infestation in introgression lines of Brassica juncea carrying genomic segments from wild Brassicaceae B. fruticulosa in Scientific Reports. The research was supported by the Government of India and the Indian Council of Agricultural Research.
Source: European Seed
Working Toward Better Seed Testing
3 years ago
-
Meeting the industry's future needs for quality seed testing services is the major goal of the Commercial Seed Analysts Association of Canada.
Gail Livingstone doesn't mince words when it comes to speculating about the future of the Commercial Seed Analysts Association of Canada (CSAAC), a group she's been a part of for a half-century.
Now 75, Livingstone recently retired after operating her own seed testing lab for many years. When she joined CSAAC in the 1960s, she was one of the youngest members of the organization. When she retired, she considered herself one of the oldest.
CSAAC represents commercial seed analysts across the country.
"I think whatever changes come will be something CSAAC just has to do to maintain the association and keep all the analysts informed so they can do their job," she says.
But, she adds, after having been around for nearly 75 years as an association, CSAAC is a resilient group able to weather whatever storms come its way.
"I can't see anything major in the future that's going to be a big problem for them to adjust to. They're just going to have to tackle whatever comes along and find ways to deal with it."
Livingstone's frankness comes from decades of dealing with a multitude of changes within the seed sector, especially in the realm of government oversight, which has ramped up over the years. She notes that quality standards have increased — which she acknowledges is a good thing — but that means more bureaucracy and red tape for already busy analysts to wade through.
"Today's analysts are policed very thoroughly. Over the years we've seen a lot of forced progression as government has become more involved in the process."
All CFIA-accredited seed labs are given proficiency testing samples twice a year that they must test and send back to CFIA. They must meet minimum requirements in order to maintain their lab's accreditation.
Analysts are required to continue their education and ensure they have the latest knowledge needed to do their jobs. That differs from CFIA-accredited seed graders, CSAAC executive director Krista Erickson notes, who aren't subject to the same requirements — something she refers to as a "two-tiered" system of seed testing.
"Graders are monitored during Canadian Seed Institute audits and during interval monitoring of bulk storage facilities and approved conditioners. We as analysts are more conscientious of quality and have greater knowledge because of the proficiency monitoring frequency in addition to lab audits," Erickson says.
"The importance of seed testing with accredited labs and CSAAC analysts guarantees high analytical standards versus getting seed quality data such as grading from those with less regulatory and professional association oversight."
CSAAC continues to evolve as time goes on, Erickson notes. The industry is moving forward faster than ever, and analysts need to know everything they can in order to be able to answer questions from their clients in regard to import/export, seed identification, seed testing rules and quality assurance.
"We need to stay on top of all these things. The biggest challenges for our members are probably the costs associated with running an accredited lab, training analysts and keeping them in the industry and having them make it their career," Erickson says.
Both Erickson and Livingstone are confident the Seed Synergy Collaboration Project will strengthen CSAAC's place within the industry.
"It will foster a greater understanding of our profession and help us work toward testing that better meets the industry's needs," Erickson says, adding Seed Synergy will help CSAAC better understand challenges faced by the industry's other five associations.
"I do feel it should enable the key associations involved to understand one another better, and understand their concerns and solve major issues all these groups have now or will experience in the future," Livingstone adds.
CSGA Unveils Strategic Plan
3 years ago
-
Strategic Plan 2017–2023 confirms our core responsibility to work closely with our partners in government and industry and to build on our longstanding commitment to deliver and promote a flexible, responsive, and cost-effective seed regulatory certification system for Canada and Canadians.
This plan is of vital importance to our members and our association, but also to the seed industry and the broad Canadian agricultural sector whose success we enable. An integral part of the agricultural and agri-food value chain, the seed industry in Canada employs more than 57,000 people and contributes $5.6 billion in economic impact – both directly and indirectly – to our economy.
In developing this Strategic Plan, we have begun to lay out a roadmap that not only addresses the immediate question of "what can we do to fine tune our seed certification and regulatory system and make it more effective and user friendly now" but also considers the larger questions of "whether our current seed system is sustainable and what will a next generation seed system need to look like for seed growers, the seed industry and the agriculture sector to thrive in the future, particularly in the face of the wave of technological and structural change that is already upon us". More than ever before, the seed sector is a key enabler of innovation and growth for the entire Canadian agriculture industry.
Recognizing that seed growers are the heart of the sector, this Strategic Plan confirms that CSGA is a science-based organization that supports a competitive Canadian agriculture sector and maintains Canada's reputation as a respected global leader in seed quality assurance and genetic traceability.
We wish to thank each and every person who shared their thoughts and ideas, and helped make this Plan what it is. And we look forward to working together with you to implement the ambitious agenda embodied within it.
ASTA Launches Plant Breeding Animation Video
3 years ago
-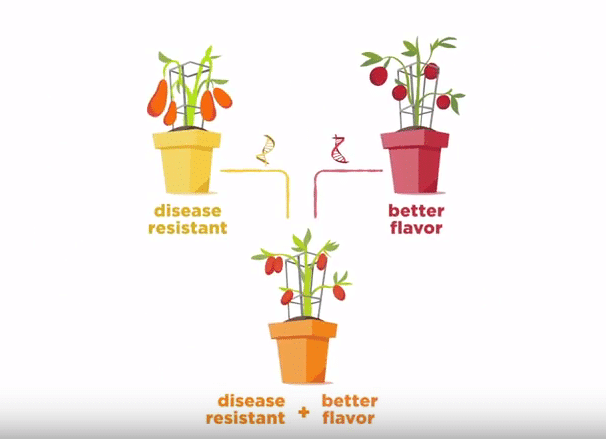 CropLife International and the American Seed Trade Association (ASTA) launched an animated video exploring the history and future of plant breeding – from the ancient domestication of wild crops to gene editing and beyond.