PGDC on the Cutting-Edge
4 years ago
-
Gene editing and climate change were major topics on the agenda at this year's meeting of the Prairie Grain Development Committee.
When federal research scientist Tom Fetch opened a copy of National Geographic a few months ago, he knew then what the topic of this year's Prairie Grain Development Committee (PGDC) annual meeting would be.
"The article was about DNA, and it talked about CRISPR and gene editing. We're all aware of biotech and GMO, but this is being heralded as something cutting-edge and really different," Fetch said.
Taking place Feb. 27 to March 2 in Winnipeg, the PGDC devoted its annual plenary session to the issue of gene editing and climate change, which both have an impact on what members of the committee do.
The PGDC acts as a forum for the exchange of information relevant to the development of improved cultivars of grain crops for the western Canadian prairies, and advises regulatory agencies about legislation and regulations governing grain breeding, cultivar production, and sector development.
This year, 43 cultivars in four different crop categories were recommended for registration, delivering even more options for stakeholders throughout the agriculture sector and beyond.
The plenary session, featuring four speakers, helped frame discussion around what the future might hold and how various crops could be affected. Fetch says gene editing is something that has the potential to take breeding to a whole new level, and have a big impact on the PGDC.
"Is it going to revolutionize what our breeders do? I'd say yes," he says.
Tweaking the Genome
Focusing on new gene editing tools, Agriculture and Agri-Food Canada researcher Stacy Singer highlighted how revolutionary they really are in terms of altering plant genes, while not creating actual GMOs in the process.
"We're talking about targeted mutations done in a highly specific manner," she said in reference to technologies like clustered regularly interspaced short palindromic repeats (CRISPR), which allows researchers to edit plant genes without introducing any foreign genetic material, something Singer noted is a big reason behind public opposition to GM technology.
"[CRISPR] yields genetic alterations indistinguishable from those obtained through conventional breeding approaches. Theoretically one would think this means they should be regulated the same as conventionally bred crops, but that's not necessarily the case."
Speaking to the regulatory angle, Canadian Food Inspection Agency plant biosafety management analyst Heather Shearer said Canada's regulatory system favours new gene editing technologies like CRISPR.
"We're on the cusp of exciting times in agricultural biotech. The question for me as a regulator is, 'Is our system up to the challenge?' I feel we do have the flexibility to roll with the times," she said.
"We take a case-by-case approach. Each product is different — we don't have a prescriptive system where we say, 'If you use gene editing, you're going to be regulated.' It gives a lot of flexibility, but it does create uncertainty for people creating new varieties."
However, she noted that some of the most important advances in plant breeding have really just been about combining existing traits in useful ways and improving yields by bringing the best traits together.
"Gene editing can be used to do this. You can in theory rearrange a genome to link useful traits together. That might not be regulated by [the federal government]. If all you've done is rearrange a genome, there's nothing new there, and we shouldn't be involved."
But just because something isn't regulated, doesn't mean there won't be public opposition. Francis Kirigwi, secretary for the PGDC's Prairie Recommending Committee for Wheat, Rye and Triticale (PRCWRT), said technology involving the genome has received enough public opposition that it remains to be seen how open consumers will be to new breeding techniques.
"At what point will the public come to accept a modification in a staple crop like wheat? It's a big question, whether the public consensus will be for us to go in that direction. CRISPR may help to persuade a lot of people," he said.
There is still a lot of work to be done, Kirigwi noted, and added it's not as simple as using CRISPR to go in and make tweaks to the wheat genome to create exciting new varieties. The recent mapping of the wheat genome (done with the help of PRCWRT chair Curtis Pozniak) will no doubt help, he said, but researchers have a ways to go.
"You still have to identify the genes you want to edit. There is still a lot we don't understand," he said.
Clouding the Water
Not all PGDC members were hailing gene editing techniques as the next big thing for their respective crops. Glen Hawkins, chair of the Prairie Recommending Committee for Pulses and Special Crops (PRCPSC), said the pulse varieties on the market have been developed through conventional breeding, and right now there's no appetite on the part of industry or consumers for pulses modified through gene editing.
"In terms of our markets in Europe and China and Japan, as soon as you put gene editing in the picture, it clouds the water in a hurry and creates another level of complexity you have to deal with," he said.
"We're making good gains as it is. Unless we come up against something where we have no alternative but to use gene editing technology, I can't see it happening. Plus, those technologies are pricey. There's not enough money in pulses right now to even think about that. Unless you're in corn and soybeans — the big-money crops — you can't even begin to ask yourself those questions."
It's not just corn and wheat that's being used as a vehicle for gene editing techniques, though. Gene editing has started to work itself into plants like flax, noted Prairie Recommending Committee for Oilseeds (PRCO) chair Eric Fridfinnson. The Canadian flax industry worked with California-based Cibus to develop the first non-transgenic (non-GMO) glyphosate tolerant flax seed, which used gene editing in its development process.
"It holds great promise, I think," Fridfinnson said. "The regulatory issues are our next challenge. Gene editing is considered mutagenesis in Canada and the U.S. In Europe it's mutagenesis too, but it's considered new technology of course, and you're dealing with the public and their willingness to accept it."
Rich Joy, chair of the Prairie Recommending Committee for Oat and Barley (PRCOB), said that gene editing holds promise for the barley sector.
"It's going to reinvent the thought process from the general public in regard to, 'OK, so this isn't a GMO.' We're just modifying what is already there to improve it. Once you get that across, I think it will affect public perception in a positive way," he said.
"We will definitely see it in our barley group. I'm cautiously optimistic we'll get some benefit out of this."
Changing Climate
Another benefit of gene editing is its ability to create varieties better suited to the effects of climate change, Singer said.
But University of Manitoba agrometeorologist Paul Bullock, who also spoke at the plenary session, said the ag industry will have to be careful when it comes to adapting to climate change.
He said climate data is spacially inconsistent, and showed a variety of study results from Canada that paint an unpredictable picture when it comes to drawing conclusions about what growing conditions of the future will be like.
"Climate trends are driving the decisions we're making in [farming]. You might plan using the trend, but things can vary greatly. You can't predict it. You don't know what your frost-free period is going to be next year. Some people might try to sell you that information for a lot of money, but I'd be keeping that money in my pocket," he said.
"You can't look at climate change and say, 'Based on this, here's what we should be doing in agriculture."
Still, he noted there will be a desire in the future for longer-season crops.
Hawkins said the PRCPSC is keeping climate change in mind for the future.
"If we face flood or drought, it creates challenges, and we may have to adapt to that by selecting our lines differently. Climate change isn't going to just hammer us overnight — it's a gradual thing, and we'll do our best to adapt to the conditions we see ourselves in."
Record Crowd
It was a record year for the PGDC meeting in terms of attendance, according to Fetch, with 300 registrants.
"That's exciting, and I think part of the reason was the plenary session," he said.
The breakdown of cultivars recommended for registration was:
PRCWRT: 13 wheat lines, 2 rye lines, 1 spelt line, 2 durum lines
PRCOB: 4 oat lines, 6 barley lines
PRCO: 1 flax line, 2 mustard lines
PRCPSC: 7 dry bean lines, 2 faba bean lines, 3 yellow pea lines, 2 green pea lines, 2 lentil lines
For minutes and other data from the 2017 meeting visit pgdc.ca.
LCRC receives recommendation for interim registration on first variety
4 years ago
-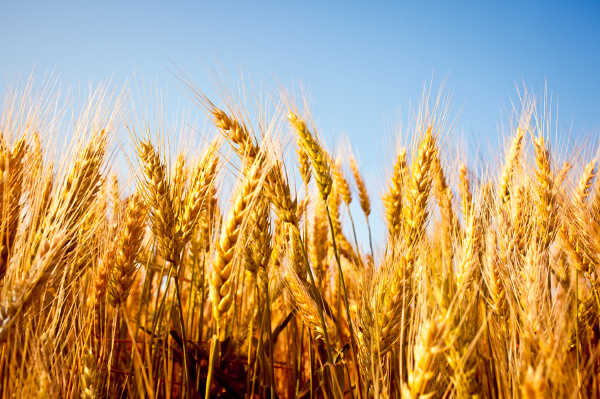 The first variety from Limagrain Cereals Research Canada's (LCRC) cereal breeding program has been recommended for interim registration.
GP202 is a Canadian Western Special Purpose (CWSP) wheat that boasts high yields and the lowest accumulated DON levels among the CWSP varieties put forward for support at the Prairie Grain Development Committee (PGDC) meeting on March 2 in Winnipeg.
According to a news release, low DON levels make the variety ideal for producers looking for a feed wheat variety. Other end users have also expressed interest in evaluating the variety for their purposes. It will be commercialized by LCRC partner Canterra Seeds through its network of seed grower shareholders, beginning in spring 2017.
Related story: Limagrain Cereals Research Canada
Advancing Crop Research
4 years ago
-
WGRF's funding is all about benefitting western Canadian crop growers.
Farmer-focused. Research-focused. Multi-crop. Interprovincial. Cross-cutting. Independent. Collaborative. Unique. That's the Western Grains Research Foundation (WGRF). Building on more than 35 years of experience, this crop research funding agency is poised for the challenges ahead.
"We are a farmer-funded and farmer-directed organization. Our focus is on funding research; we're not involved in policy or advocacy or market development. We're an independent organization, and we're incorporated as a non-profit charity, which makes us unique in Western Canada," says Garth Patterson, WGRF executive director. "And our focus is interprovincial, looking at research that will benefit crop producers in Western Canada."
Since its inception in 1981, WGRF has invested over $130 million into crop research. It is probably best known for its investment of wheat and barley check-offs into variety development.
"Through that investment, over 200 new wheat and barley varieties have been released since 1995," notes Patterson. "We fund public crop breeding institutions and their varieties really dominate western Canadian acreage." For instance, over 88 per cent of CWRS acres and 94 per cent of CWAD acres are seeded to WGRF-funded wheat varieties.
In addition, WGRF supports research projects on many field crops from its Endowment Fund. Patterson says, "We fund research into canola, wheat, pea, lentil, chickpea, dry bean, barley, corn, soy, canaryseed, flax, oats, even forages – you name it."
Collaboration is key to WGRF's approach to project funding. Patterson explains, "The benefits of research don't stop at provincial borders, so we work with the organizations in Western Canada that are interested in crop research, including producer organizations, provincially based organizations and Agriculture and Agri-Food Canada (AAFC). Instead of running our own call for proposals, we consider the proposals that come in on their calls and look at ways to co-fund with them."
According to Patterson, WGRF looks for three key elements in a research proposal. One is the potential to benefit crop producers in Western Canada. "That doesn't mean we don't invest in upstream research, but we want to have an understanding of how it might contribute in the end to profitability on the farm." The other two elements are good science, and a strong likelihood that the researchers will accomplish the project's objectives.
The WGRF's research committee consists of experts representing various aspects of agriculture including: research, market development and agri-business; and WGRF board members. The research committee makes recommendations to the WGRF board of directors, which makes the final decisions on project funding. The board is composed of farmer representatives from each of the 18 member organizations, which include provincial, western Canadian and national farm organizations.
A Look at WGRF's Latest Projects
WGRF funded over 20 new research projects in 2016 and is currently funding 250 projects. These projects cover an amazing array of topics such as: enhancing clubroot resistance in canola; improving faba bean, pea and alfalfa varieties; screening and managing Fusarium head blight in cereals; investigating novel ways to tackle herbicide resistance; managing pea leaf weevil in faba bean and field pea; and optimizing fertilizer management in flax. Most projects are co-funded with other agencies, enhancing the impact of WGRF dollars.
AAFC research scientist Neil Harker is leading the new project on herbicide resistance. "Weed resistance to herbicides is increasing rapidly and jeopardizes important herbicide tools," he says. "Cropping systems that effectively manage weeds with less herbicide applications are urgently required to decrease the selection for more herbicide resistance, and to provide management tools in the face of new resistance issues."
This project involves developing integrated weed management (IWM) strategies that reduce selection pressure for herbicide resistance. Harker explains: "In this project, we combine chaff collection (to remove harvested weed seeds) with some of the best cultural weed management techniques – high seeding rates, winter cereal crops, early-cut silage, perennial forage – in canola-wheat and more innovative crop rotations. This five-year experiment (2016-2020) is being conducted at six western Canadian locations under direct-seeding conditions." Weed control tools such as chaff collection have more subtle effects than herbicides and require multiple years to determine their impact.
This research will introduce crop growers to new IWM strategies that reduce herbicide use and herbicide resistance selection pressure. "Combining chaff collection with previously proven IWM tools provides an opportunity to decrease the reliance on herbicides. With many weed seeds passing through the combine in the chaff fraction, collection of the chaff prevents many of the seeds from supplementing the seed-bank, thereby reducing weed populations," says Harker.
"Chaff collection has the potential to reduce populations of many grassy and broadleaf weed species, and in combination with other weed-suppressing agronomic practices, can preserve the efficacy of herbicides."
In addition to WGRF funding, this project is supported by the Alberta Canola Producers Commission, Saskatchewan Wheat Development Commission (Sask Wheat) and Alberta Barley.
Another new WGRF project concerns the pea leaf weevil. Many pea growers in southern Alberta are all too familiar with the yield losses due to the pea leaf weevil larvae feeding on pea root nodules and the adults feeding on pea foliage. Now this pest is spreading into new regions and a new host.
"The pea leaf weevil has recently expanded its geographic range to the Parkland agricultural regions in central Alberta and Saskatchewan where it threatens to damage
faba bean, in addition to peas," says Héctor Cárcamo, a research scientist with AAFC who is the project's principal investigator. "This project aims to learn more about the interaction between the pea leaf weevil and faba beans to determine if the weevil reduces yield in this crop and to assess potential management strategies. Another major objective is to improve our knowledge of the overwintering biology of this pest to enhance our ability to forecast local populations."
This research will help faba bean growers determine if the weevil is a concern and how to manage it. "Faba bean is the best crop for nitrogen fixation and it may be able to compensate for pea leaf weevil feeding on the foliage (expected) and the larval feeding on root nodules," notes Cárcamo. "The study will also provide objective data on the potential yield benefits of using seed treatment and foliar insecticides for the pea leaf weevil. The information on overwintering could help refine forecasting tools so we all have a better idea of the size of weevil pest populations to expect given certain winter conditions."
WGRF and the Alberta Pulse Growers are funding this project. The University of Alberta, Alberta Agriculture and Forestry, and especially AAFC are providing substantial in-kind support.
Fusarium head blight (FHB), one of the most important wheat diseases on the Prairies, is the focus of a new spring wheat project. FHB lowers yields and results in downgrading because the fungus can produce toxins that limit the grain's use. Fungicides can suppress the disease, but they only give up to about 50 per cent control. So cultivar resistance is a very important tool.
Unfortunately no single gene confers strong resistance to FHB. Breeders have to bring in several resistance genes, and even then most wheat varieties are only moderately resistant at best. So Randy Kutcher, an associate professor at the University of Saskatchewan, is working with AAFC's Plant Gene Resources of Canada and the National Research Council to find new sources of FHB resistance in spring wheat. These three agencies are part of the Canadian Wheat Alliance, a partnership to develop new wheat varieties that produce stable and increased yields, and have stronger resistance to stresses including FHB.
The researchers are screening for FHB resistance in Plant Gene Resources' 14,000 accessions of wheat collected from all over the world. "In a Fusarium head blight nursery, we screened about 4,000 lines in 2016 and we'll do it again in 2017," says Kutcher. "Then we'll pick the most promising lines and rescreen them." After that, they will do some further work with the best lines to confirm the resistance and to see how easy it would be to cross that resistance into adapted germplasm. They will pass along any useful new sources of FHB resistance to wheat breeders.
This project is supported by the Agriculture Development Fund of the Saskatchewan Ministry of Agriculture, Sask Wheat and WGRF.
Growth and Transition for WGRF
In 2016, WGRF invested over $19 million in breeding and other crop research, about a three-fold increase since 2011. WGRF has seen significant changes in its revenue sources over its history. It currently has five sources: the Endowment Fund, the wheat check-off, the barley check-off, royalties from commercialized wheat and barley varieties, and third-party funds to administer project funds (for example, WGRF is managing the funds awarded to projects in the Wheat Cluster under the Growing Forward 2 program).
The Endowment Fund got its start in 1981. "At the time, the Prairie Farm Assistance Act [an early version of crop insurance] was wound down. It had $9 million that came from farmers, so the federal government put that into kick-starting the Endowment Fund to fund research in a wide variety of crops," explains Patterson.
Then in 2000, the Endowment Fund got another important source of funds. "The federal government named WGRF as the recipient under the Canada Transportation Act with respect to the Rail Revenue Entitlement. Anytime the railways exceed that Entitlement, the amount they exceed it by is awarded to WGRF," Patterson says. He adds, "It is bittersweet because it means farmers have been overcharged for grain transportation. On the other hand it would be administratively very complex and costly to try and return that to farmers, so the federal government decided to put the money into WGRF to benefit all farmers."
Of the $19 million invested in research by WGRF in 2016, about $7.5 million was from the Endowment Fund.
WGRF began administering the wheat and barley check-offs for variety development in 1994. A 2012 return-on-investment study commissioned by WGRF found that, on average, for every check-off dollar invested in variety development, producers receive $20 in value for wheat and $7.50 for barley.
The current Western Wheat and Barley Check-off is a five-year measure put in place by the federal government on Aug. 1, 2012 with the ending of the Canadian Wheat Board's monopoly. This transitional measure is intended to allow provincial wheat and barley commissions and associations to take responsibility for research and market development. Currently, funds from this check-off go to WGRF, the Canadian International Grains Institute and the Canadian Malting Barley Technical Centre.
Patterson notes, "The western Canadian wheat and barley commissions and associations are making plans to assume the check-off starting on Aug. 1, 2017. Farmers really won't notice a difference."
WGRF felt it was crucial to prevent any funding gaps in wheat and barley variety development programs, so it has taken steps to ensure a smooth transition. "Even though the check-off that we receive expires on July 31, 2017, we had enough in our wheat and barley reserve funds to commit to new agreements that go to 2020 with the public institutions," Patterson states.
"So there is stability for public breeders. And the wheat and barley commissions have time to put their plan together for how they would like to continue that."
Renewing Agronomic Research Capacity
One of WGRF's current initiatives involves reinvigorating agronomic research capacity in Western Canada. This initiative had its beginnings about three years ago, when a number of producer groups expressed concerns about declining capacity to WGRF.
To get a better handle on the issue, WGRF commissioned a study of the current and projected agronomic research capacity to 2020. The resulting report, Fertile Ground: Agronomic Research Capacity in Western Canada, was released in 2014. It confirmed the declining capacity, including loss of scientific expertise due to retirements, a lack of adequate equipment, land and buildings, and insufficient staff and funding.
So WGRF set up a technical committee to develop a vision of future agronomic research capacity, and it held a workshop in April 2015 to consult with stakeholders. This generated Shaping the Future, a report on ways to address the capacity needs.
Next, WGRF developed a two-phase strategy for reinvigorating agronomic research capacity. The strategy was finalized in spring 2016, and phase 1 is now being implemented.
Phase 1 involves rebuilding human resources research capacity at the main public institutions involved in agronomic research in Western Canada – AAFC, University of Alberta, University of Saskatchewan and University of Manitoba. AAFC has already started filling several positions, and WGRF is working with each of the three universities. Phase 2 will target capacity issues around infrastructure and equipment and at other research organizations. As the various capacity issues are addressed in phases 1 and 2, WGRF will be looking at how it can increase its agronomy-related project funding.
Where to From Here?
WGRF has built a strong tradition of supporting an impressive range of research, all targeted towards benefits to western Canadian crop producers. Researchers recognize WGRF's valuable role. For instance, Kutcher says, "WGRF is a very important organization whose support is key to much of the field crop research in Western Canada." And Cárcamo states, "The funding from WGRF is instrumental for crop researchers such as entomologists in Western Canada to allow us to continue to improve the economic and environmental sustainability of farming."
What's next for WGRF? "WGRF is in transition with the ending of the wheat and barley check-offs. But we've created a very stable situation as far as the support for wheat and barley variety development out to 2020. So, as we transition we are looking at what we can do in the Endowment Fund," says Patterson.
"When we look at our strengths and our uniqueness, being western Canadian, multi-crop, farmer-focused and an independent charity, we think we can play a leadership role in cross-cutting issues."
Many of today's cross-cutting issues are vitally important to the success of crop production in Western Canada. Patterson highlights some examples: "Agronomy research capacity is one. We've also got issues related to climate change, whether it is crop adaptation to wetter, to drier, to warmer conditions. We've got the issue of what agriculture can do to mitigate climate change, for example by capturing carbon. We've got issues that cut across all crops like nutrient management, herbicide-resistant weeds and changing weed populations, and pest monitoring and management. And there are things like genomics capacity and tools that can benefit multiple crops."
Harker notes, "It is crucial that agencies such as WGRF fund agronomic research that focuses on multiple crops. Growers do not grow a single crop on their farm. These projects provide growers with tools to manage challenges such as herbicide resistance in their entire crop rotation and not just in a single crop. In this regard, WGRF provides a unique service to growers when compared to individual crop funding agencies."
Patterson emphasizes, "No other farm funding organization is focusing on a multi-crop, whole farm, integrated approach to western Canadian crop production. We think that is a very good role for WGRF to play moving forward."
Share Your Vision, Shape Your Industry
4 years ago
-
Be part of the discussion as the CSGA and Canadian seed industry engages its membership online.
In July 2016, the Canadian Seed Growers' Association (CSGA) launched a one-year project to develop a new Strategic Plan. Central to the success of this project is our ability to ensure that members' aspirations are reflected in this plan.
To date, engagement with membership in the strategic plan development has been conducted through face-to-face discussions at member meetings across the country. With the launch of SeedTalk, CSGA's new interactive member engagement platform, we are now taking this conversation online to all our members.
This is their opportunity to let us know how CSGA can better serve them. Our members' ongoing participation in the SeedTalk online community will help shape CSGA policies and member services going forward. The entire world is increasingly becoming an online community, and we felt an online forum was the best way to get this very important feedback.
Best of all, it's easy. Members complete our short workbook focused on the key results areas of our draft Strategic Plan and follow up by participating in our online challenge. They have a chance to put forward ideas for us and others to review and comment, rate, and build upon others' ideas in formulating proposals.
The Strategic Plan puts significant emphasis on partnerships. In fact, potential changes to the seed regulatory system and these key partnerships were the main reason for the CSGA board's decision to launch a strategic planning process in the first place. It was also the main reason why CSGA is coordinating its strategic planning process with another important project — the Seed Synergy Collaboration Project.
The Seed Synergy Collaboration Project is a joint undertaking of six seed sector organizations (the Canadian Seed Growers' Association, the Canadian Seed Trade Association, the Canadian Seed Institute, CropLife Canada, the Canadian Plant Technology Agency, and the Commercial Seed Analysts Association of Canada) in the early stages of developing a potential proposal to government on a "Next-Generation Seed System."
The Seed Synergy project is also running an online consultation of its own and is seeking participation of seed industry stakeholders in the Seed Synergy Survey. We are encouraging our members to complete this survey before moving on to SeedTalk.
We see this process as hugely valuable in helping us get the feedback we need to make our new Strategic Plan a success, and in helping the Seed Synergy Collaboration Project really take off. We look forward to seeing it take off and finding out what the coming months have in store.
To take these surveys, simply visit seedgrowers.ca.
Solving the Problem of Hard Seeds
4 years ago
-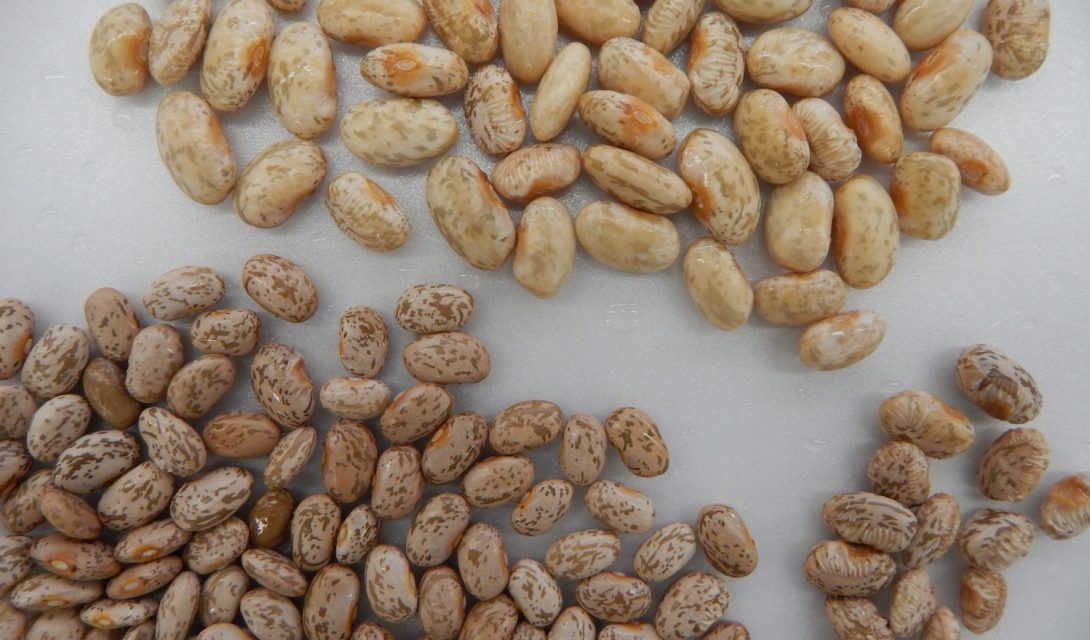 Beans are primarily sold as a dry commodity, and therefore, visual seed quality is important – an intact seed coat, along with uniform colour, size and shape. However, it's seed coat and colour that matters most in cooking and canning, the primary end-uses of beans.
"We have come across bean lines with poor seed coat integrity, which means hairline cracks, breaking and so on," notes Parthiba Balasubramanian, a research scientist at the Agriculture and Agri-Food Canada (AAFC) Research and Development Centre in Lethbridge, Alta. "If the seed coat integrity is compromised, beans tend to lose starch during canning, and this may lead to clumping of bean seeds at the bottom of the can. Bean seeds can also lose colour during soaking, blanching, cooking and canning."
In addition, some seeds do not absorb water at all (known as "hard seeds") or only partially absorb water during soaking (resulting in a wrinkled seed coat). Obviously for canning companies, the fewer of these seeds, the better. Indeed, in terms of hydration, processors and consumers prefer beans to double in weight after soaking.
Balasubramanian notes that while standard blanching in a canning plant (a heat treatment of three minutes at 93 C) is most often sufficient to fully "plump up" hard seeds, some require a heat treatment of 20 minutes at 95 C for complete hydration. Because of this, canning companies usually remove all seeds that do not hydrate or partially hydrate after soaking before the blanching stage, and therefore lose money on them.
Balasubramanian has been investigating the processing traits of lines of various classes of beans since 2011. Experimental lines identified with good cooking and canning quality attributes will go on to possible registration for commercial use in Canada.
"Our results will assist the Registration Recommending Committees (Ontario Pulse Crop Committee and Prairie Recommending Committee for Pulse and Special Crops) in assessing the merit of experimental lines prior to registration as cultivars," Balasubramanian notes. "The results will help growers in choosing cultivars with good quality attributes, and bean dealers in choosing cultivars when contracting commercial bean production."
The assessment includes experimental dry bean lines of navy, pinto, black, great northern, red, pink, yellow, light red kidney, dark red kidney, white kidney and cranberry beans. These lines, from both public and private breeding programs across Canada, are compared to their respective "control" or "check" registered cultivars in order to make conclusions about yield, disease resistance and other agronomic traits, as well as quality traits which include the proportion of hard seeds and other traits related to canning.
Jenn Walker, research officer with the Alberta Pulse Growers, notes that while hard seeds are not a major issue for growers because there is no way to visually identify them, "perhaps if science can discover the root causes behind failure to hydrate, there could be ways to mitigate this through agronomy and breeding in the future."
The experimental lines are from Cooperative Registration trials grown at several locations in Ontario and the three Prairie provinces. Funding for this research was provided at the start through Pulse Cluster 1 (with support from AAFC's Growing Forward program, Alberta Pulse Growers and Ontario Bean Growers). The work is currently being continued under Pulse Cluster 2 until 2018.
Since 2015, Balasubramanian has also led a small three-year project funded by the Ontario Bean Growers to assess hard seeds in select navy bean cultivars that are commonly grown in Ontario and Manitoba. They are part of Regional Trials of 2015, 2016 and 2017. He says this study enables a look at environmental factors in a comparison of how many hard seeds are present in common cultivars grown at several locations in different geographic regions.
THE RESULTS
In 2015, Balasubramanian noted the highest percentage of hard seeds after soaking (more than 50 per cent) was found to be in a red bean experimental line. He adds there was one navy bean cultivar which consistently had hard seeds and/or partially-hydrated seeds after soaking when grown at a large number of locations (six in Ontario and three in Manitoba).
There were four other navy bean cultivars tested last year, and while they all had hard seeds and/or partially-hydrated seeds, that was not consistently observed at all locations. "In March 2017, we will evaluate four navy bean cultivars grown in Ontario and Manitoba in 2016 to see if the same trend continues."
So, while genetics may play some role, the fact that Balasubramanian has not consistently observed hard seeds in any given cultivar/experimental line indicates that environmental conditions have a large influence on hard seed development.
"Environmental conditions during seed maturity, and subsequent processing and storage all affect hard seed development, but I have not done any studies looking at these elements so far," he explains. "I would say that for growers, good genetics in terms of agronomic traits are important, but I would also promote choosing the cultivars best adapted to your specific environment so that you get fully mature seeds. Visually, immature seeds may look normal, but they generally do not absorb water during soaking."
As to whether cultivars with "good" dry seed characteristics generally have "good" processing traits, Balasubramanian answers yes. "An example can be given from May 2016, when we registered a yellow bean cultivar called AAC Y015 with good seed coat colour," he says. "Even after canning, this cultivar had significantly better yellow seed coat colour compared to the check cultivar, adding to the visual appeal for the consumers."
This spring, the Bean Pilot Plant at AAFC Lethbridge received a rotary retort to replace its stationary retort, and staff were trained on how to use it in June. "The new retort has reduced the processing time of bean seeds in cans by approximately 50 per cent," Balasubramanian notes. "We also hope the new retort will enable us to identify dry bean lines with superior canning quality. We are currently assessing the canning quality of experimental cranberry dry bean lines from the AAFC breeding program, and in November and December, we began receiving seed samples of experimental dry bean lines from Ontario, Manitoba and Saskatchewan for evaluation. Samples of dry bean seeds harvested in 2016 will be the first to be assessed."
Balasubramanian and his team will continue evaluating dry bean experimental lines from bean breeding programs across Canada for cooking and canning quality attributes up to 2018 and hopefully afterwards. "I anticipate the study will be renewed under the next phase of pulse cluster funding," he says.
New test genetically identifies fungal wheat threat
4 years ago
-
A team of U.S. Department of Agriculture (USDA) and university scientists has developed a sensitive new assay method for detecting the fungus that causes "wheat blast," a disease of wheat in South America and, most recently, Bangladesh.
The fungus Magnaporthe oryzae triticum (MoT) was first detected in Brazil in 1985. The disease has moved into the neighboring countries of Argentina, Bolivia and Paraguay, but wheat blast hasn't been reported outside of South America — that is, until February 2016, when MoT was confirmed in wheat crops in Bangladesh.
Concerned that MoT could enter the United States and "blend in" with native strains of M. oryzae and evade rapid detection, scientists from USDA's Agricultural Research Service (ARS), Kansas State University and the University of Kentucky devised a method to home in on a specific region of the fungus' genome that distinguishes it from other "look-alike" strains. The team reported the advance in September in the "First Look" section of the journal Plant Disease.
According to ARS plant pathologist Kerry Pedley, the method also distinguishes MoT from Fusarium graminearum, another fungal foe of wheat that causes disease symptoms similar to wheat blast. Symptoms include bleached grain heads and shrunken, malformed kernels of poor quality that greatly diminish marketability. Severe outbreaks of wheat blast can inflict 100 per cent yield losses, making it a serious food-security threat given the grain's status as a staple food for much of the world.
Traditional methods of diagnosing wheat blast include examining infected plants for the presence of spore-like structures, called "conidia." Procedures that genetically detect M. oryzae fungi are also used. However, they're limited to species-level identifications and can't distinguish among different fungal strains. This lack of specificity can hamper wheat blast-monitoring efforts and lead to false detections, as well as costly regulatory actions to contain a suspected occurrence, notes Pedley, with ARS's Foreign Disease-Weed Science Research Unit in Fort Detrick, Maryland.
The new method overcomes this drawback by targeting a genomic marker unique to MoT. In tests, it accurately distinguished all known strains (or "pathotypes") of MoT from more than 280 specimens of M. oryzae collected from around the world, including from South America and Bangladesh.
The method yields results in less than 24 hours and is sensitive enough to detect trace amounts of the target sequence in samples, making it a valuable surveillance tool for field use, laboratory diagnosis, and port-of-entry inspections, among other applications.
Source: USDA
Plant scientists identify gene to combat crippling wheat disease
4 years ago
-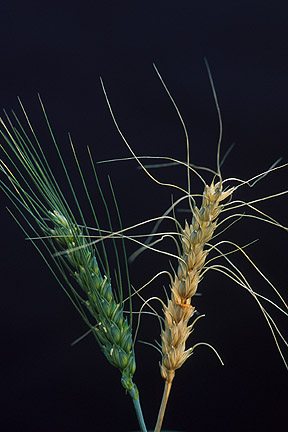 A major breakthrough in the cloning of a resistance gene to eliminate wheat scab — a widespread disease responsible for drastic reductions in crop yield as well as millions of dollars in annual losses worldwide — has been achieved by a multi-institutional team of researchers including Nidhi Rawat, an assistant professor in the University of Maryland's College of Agriculture and Natural Resources and Michael O. Pumphrey, associate professor in Washington State University's Crop and Soil Sciences Department, who together performed most of the experimental work.
This discovery has broad implications for the future as a promising source of resistance to not only wheat scab, but a variety of similar host plants affected by the fungal pathogen known as Fusarium graminearum.
Ultimately, once the nature of gene action is known, the findings can be applied to control other Fusarium species which causes rot in cucurbit, tomato and potato to name a few.
Fusarium graminearum produces a toxin that makes the infected crop unfit for human and animal consumption. James Anderson, a professor of wheat breeding and genetics at the University of Minnesota, said there are frequent epidemics of the disease reported in the United States, Canada, Europe, Asia and South America.
Historically, wheat scab — otherwise known as Fusarium head blight (FHB) — has been a very difficult problem to solve. Twenty years of research that includes input from scientists in China and several American Universities has been slow to produce results, with resistance only found in a select group of local Chinese plants.
Until now, nothing was known about the Fhb1 gene and its ability to provide broad-spectrum resistance. The multi-University team, which also included researchers from Kansas State University and the University of Minnesota, used sophisticated wheat genome sequencing techniques to isolate the gene. Now that the DNA source of the resistance is known, processes that would take years to replicate can be done in much quicker fashion in a diagnostics lab. The team recently published their work in Nature Genetics.
"After quite a long research process into Fusarium head blight, we are thrilled to uncover a solution to help the international farming community combat this devastating disease," says Dr. Rawat. "Fhb1 is very special, as only a few broad-spectrum resistance genes have been cloned so far that provide multi-pathogen resistance. The durability and applicability of Fhb1 puts it in a category all to itself and we must learn how to harness it appropriately."
Moving forward, Rawat and her colleagues will work towards utilizing Fhb1 for solving a multitude of diseases caused by the pathogen. Research will involve optimizing the transfer of this resistance to other crops infected by Fusarium species through breeding, transgenic, cis-genic and genome editing techniques.
Funding for this project has been provided by the U.S. Department of Agriculture's Wheat and Barley Scab Initiative and the National Science Foundation. The agricultural experiment stations at each of the participating universities also provided support. 
Source: University of Maryland
Canadian Seed Trade Association Releases Coexistence Plan for Alfalfa Hay
4 years ago
-
Following extensive consultation with stakeholders along the alfalfa hay production chain in Western Canada, a Coexistence Plan for Alfalfa Hay in Western Canada is now available.
Recognizing that GM development of alfalfa and other crop kinds will continue, the Canadian Seed Trade Association (CSTA) agreed to facilitate a value chain process to develop a coexistence plan for conventional, organic and GM alfalfa production, first in Eastern Canada in 2013, and now in Western Canada.
Many experts contributed to the development of the Western coexistence plan and voluntary Best Management Practices (BMP's), including forage specialists, alfalfa producers, seed companies and honey producers. The group reviewed the biology of alfalfa in Canada and alfalfa hay production systems, and tailored the BMP's to the specific needs of Western Canada. The plan does not advocate for or against the commercialization of GM alfalfa, or favor any one system. The result is a science-based document designed to help farmers understand and incorporate the voluntary BMP's into their crop management system, whether conventional, organic or GM.
"CSTA is happy to have facilitated this meaningful stakeholder process," said Scott Horner, CSTA president. "With stakeholder cooperation, solutions to help producers be successful with the system that best fits their needs can be found. We encourage everyone to view the Plan as an important component of successful alfalfa hay production in Western Canada."
The Coexistence Plan for Alfalfa Hay in Western Canada, containing background on alfalfa production systems in Western Canada, the principles of coexistence, and Best Management Practices can be found at cdnseed.org.
WGRF Invests $800,000 in U of A Wheat Breeding
5 years ago
-
The Western Grains Research Foundation (WGRF) and the University of Alberta's Faculty of Agricultural, life & Environmental Sciences (ALES) announced that they have renewed their partnership in wheat breeding. WGRF will invest $811,587 into the wheat breeding program at the University of Alberta over the next five years.
"The wheat breeding program at the U of A's Faculty of ALES is an important piece of the western Canadian wheat breeding network," said Dave Sefton, WGRF Board Chair. "WGRF has been investing in wheat research at the U of A since 2005 and, over this time we have seen the program take some significant strides towards the development of new wheat varieties and germplasm for the parkland zone."
"WGRF's support has been integral to the success we've enjoyed," said Dean Spaner, wheat breeder and professor. "This continued long-term investment demonstrates the value the wheat producers of western Canada place on our work, and is the base that attracts other investors. This announcement is a tremendous boost in confidence and responsibility, for which we are deeply grateful."
"This investment over the next five years more than doubles the previous five year commitment by WGRF," says Garth Patterson, WGRF Executive Director. "Over the last five years alone, the U of A Wheat Breeding Program has registered five improved CWRS varieties, released one germplasm line, and graduated five PhD and four MSc students. This exemplifies the great work being done at the U of A."
"We are very proud of our wheat breeding program that helps western Canadian wheat growers grow healthier, higher-yielding crops," said Dr. Stanford F. Blade, Dean of the Faculty of Agricultural, Life & Environmental Sciences. "We're also very grateful for the confidence shown by WGRF, whose support plays a pivotal role in the success we've had with our program."
The U of A breeding program focuses on Canada Western Red Spring (CWRS), Canada Prairie Spring Red (CPS-R) and the Canada Western General Purpose (CWGP) class. The goal of the program is to develop and select germplasm that will result in higher yielding varieties that are earlier maturing, have increased straw strength and protect the quality characteristics of the CPS and CWRS wheat.
Feds Announce Support for New Genomic Application Projects
5 years ago
-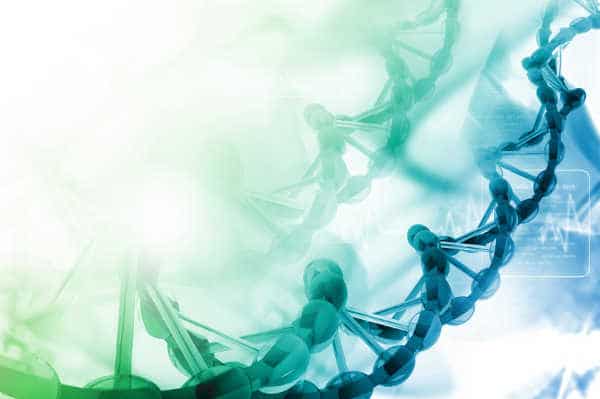 A $4.2 million federal investment for four new projects that will use genomic technologies to drive innovation and commercialization across diverse sectors was announced today by Minister of Science, Kirsty Duncan.
The projects are funded through Genome Canada's Genomic Applications Partnership Program (GAPP), which partners academic researchers with users of genomics to address problems identified by the user. The projects, funded over a maximum of three years, are expected to have considerable economic and social impacts within the near term.
The University of Alberta is collaborating with DowAgroSciences to enhance the commercial use of canola oil and meal. TheUniversity of Manitoba is partnering with Winnipeg-based Composites Innovation Centre to develop and test a vehicle prototype using a novel biocomposite made of flax fibre and binding resin. The University of Toronto is partnering with Trillium Therapeutics Inc. to realize the commercial potential of a novel therapeutic that fights cancer. The Université Lavalis partnering with GenePOC Inc. to develop a new instrument that can rapidly diagnose infections at the point-of-care.
Genomic-based solutions are at the core of these new tools, products and therapies, which will help Canadian industries capture a greater share of global markets, strengthen Canada's economy and improve the health of Canadians.
The Government of Canada is investing $4.2 million of the $13.4 million total invested in these projects through Genome Canada, with the balance of investment supplied by partners including the provinces and private sector.