U of S Receives $2.7 Million for Barley Research
1 week ago
-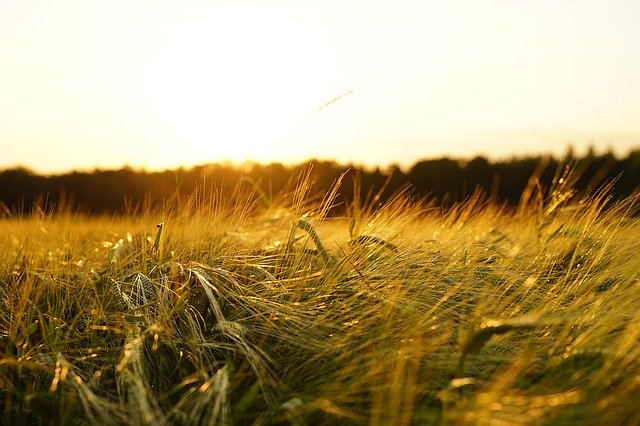 The Canadian Barley Research Coalition (CBRC) is investing $2.7 million over five years into the University of Saskatchewan's Crop Development Centre (CDC) for a core breeding agreement to develop barley varieties with improved agronomics, disease resistance and end-use quality, the university says in a news release on Sept. 15.
The CBRC is a collaboration among the Saskatchewan Barley Development Commission, Alberta Barley and Manitoba Crop Alliance, the release notes.
"This investment into the CDC breeding program will produce deliverables that will allow our farmers to stay competitive," CBRC Interim Chair Jason Skotheim and SaskBarley chair says in the release. "The last round of producer funding provided to the CDC saw the registration of two new malting varieties, one feed variety and one hulless variety."
The new agreement will enable the program to expand and capitalize on new opportunities, the release notes.
Investment in CDC plant breeding activities has helped create new markets and opportunities for a wide variety of crop producers, CDC barley breeder Aaron Beattie says.
Finalizing this agreement with the CDC was the first order of business for the CBRC, officially formed earlier this year, the release notes. The organization will also provide funding for qualifying regional projects which align with variety development and agronomic priorities.
Olds College Brewery Launches Traceable Beer Using Blockchain Technology
3 months ago
-
The following piece is from our sister publication, Germination.
Olds College Brewery has announced the launch of Barley Trail, the College's first traceable beer using blockchain technology and barley grown on the Olds College Smart Farm.
The project, aptly named Field to Glass, was a collaborative effort between Decisive Farming, Grain Discovery, Red Shed Malting and the Olds College Smart Farm. Consumers can look forward to scanning the QR code found on every can to learn about the complete journey the ingredients took from the field into their glass.
"Through the use of Decisive Farming's farm management technology — My Farm Manager and Croptivity — the entire process was monitored and recorded," said Brianna Gratton, SmartAg Techgromist, Olds College. "This software was used by the Smart Farm team to track and record the process of growing barley from seeding, to processing at Red Shed Malting, to the final product being brewed and packaged at the on-campus Olds College Brewery."
The farm management software, My Farm Manager and Croptivity, provide teams with the tools to manage field tasks and inventory, along with efficiently auto-capturing records. The use of variable rate technology — Optimize Rx-s and Rx-f — was also used, which helps to ensure the right amount of nutrients are applied at the ideal seeding rate.
Once the Olds College Smart Farm team harvested the barley, it was sent to longtime partner of Olds College — Red Shed Malting, for a three step process of steeping, germination and kiln. Upon completion of the malting process, the barley was transported back to the on-campus Olds College Brewery for brewing and packaging by brewery students and staff.
The variety used for brewing was CDC Copeland, developed by Bryan Harvey from the Crop Development Centre at the University of Saskatchewan. It was grown by Westway Farms of Didsbury, Alta., operated by seed grower Tom Hadway.
The final product — Barley Trail lager, a fully traceable beer packaged with a QR code created by Grain Discovery, that once scanned from a mobile device, provides consumers with a complete storyline of its journey from field to glass. View the storyline at fieldtoglass.ca.
"We are excited to offer a uniquely Canadian lager to our customers," said David Claveau, General Manager, Olds College Brewery. "Barley Trail is the first Olds College Brewery beer to use blockchain technology. Our customers will be able to scan the QR code found on the label of every can revealing everything about the beer, from its ingredients to the brewing methods."
Do Economics Always Trump Agronomics?
7 months ago
-
Although producers in the Canadian Prairies have evolved beyond continuous wheat or wheat-fallow cropping systems, simple wheat-canola rotations are still common. This lack of diversity is risky, as it can result in herbicide resistance, increased disease and insectpressure and soil degradation. Understandably though, economics often trump agronomics. Industry experts offer recommendations to improve rotations while still allowing growers to make money.
Most producers know what a good rotation is, but for financial reasons, most do not follow a good rotation, says Harry Brook, a crop specialist with Alberta Agriculture and Forestry.
Work done by Murray Hartman, a retired oilseed specialist with Alberta Agriculture and Forestry, revealed a large percentage of Alberta farmers, particularly in north-central Alberta and the Peace region, followed a rotation that included canola and just one other crop, mostly wheat or barley.
"The reason being, of course, was financial," says Brook. "When you've got canola over $10.50 to $11 a bushel, that's really pushed the rotation and squeezed it."
However, since Canada has been faced with trade issues, canola prices have dropped, making these tight rotations less defendable.
Despite the trade issues, canola acreage in 2019 was still high, says Brook. "The thing about Roundup Ready or Liberty Link canola is they're easy. People like easy."
And yet, last year, Brook spoke with Alberta producers who said their biggest money maker was feed barley. A 100-bushel feed barley crop nets far more than a 40-bushel canola crop because the cost of canola is so much higher than any other crop.
"Just because something's worked for the past 10 years, does not necessarily mean it's going to continue to work, especially with trade issues," says Brook.
Today, markets are unpredictable at best. Saudi Arabia's purchases of barley have stopped. India has reduced purchases of lentilsand peas. China has stopped purchasing canola from Canada, and Italy has been using country of origin labelling to reduce purchases of Canadian durum wheat. The trade issues seem endless when examined closely, and this has an obvious effect on rotation.
The benefits of lengthier rotations are often underemphasized, says Brook.
Longer rotations generally interrupt insect, disease and weed life cycles that, in turn, allow for a wider variety of crop protection tools to be used.  More complex crop rotations definitely assist in managing the build-up of pesticide resistance because, typically, different groups of crop protection products are used on different crops.
"This is part of the reason why we have a problem with clubroot in Alberta," says Brook. "We grow canola so frequently that it's allowed for a rapid increase in the number of spores produced in a field. Before you know it, you have a field where canola is no longer profitable because the clubroot is removing 50 per cent or greater of the yield potential."
If it's not clubroot, it's blackleg. And while resistance genetics has improved the situation, over time they've begun to break down as well.
"Common sense would say don't keep growing the same crop because you're going to increase some pests that will eventually make it no longer profitable to grow that crop," says Brook.
There are other paths to profitability, Brook points out. Last year, barley was the big crop. This year it could be oats, he says.
"It's not a cookie-cutter system. You have to know your land, what it can produce, and be aware of those markets that are available to you and take advantage of them," says Brook.
"It requires a little effort into looking into alternatives and finding where you can find the niche to make extra profit."
Flax has potential, but when farmers get into small acreage crops, they really have to look into marketing. Solidifying prices and finalizing contracts ahead of time is always recommended.
Hemp is another interesting crop, although the economics are an important factor to finalize.
"You don't want to lose your shirt with a new crop just because it's new," says Brook. "There has to be a home for it, and you have to get some money."
Excitement about new crops is not a recent phenomenon. It's been going on as long as farming has existed. Small acreage crops, like mustard, come and go. In some years, growers get paid well for those crops. In others, they don't. Jerusalem artichoke, evening primrose, flax, quinoa and borage are all potential alternative crops that have come and gone. However, there are established small markets for mustard and hemp.
Hay production offers another alternative, says Brook. Hay works really well in a rotation to reduce disease and pest pressures, but growers usually have to be situated in an area where there are a lot of cattle or livestock in order to make it work.
Brook has a few last words of advice for those who want to experiment.
"If you're going to try something new, try it on a small scale first to make sure it works, that it's got profitability, and use it as a learning tool to make sure you understand the agronomics," he says.
But don't forget the economics. "Economics cannot be ignored. In fact, economics take front and centre," says Brook.
Two Sides to the Rotation Story
According to Agriculture and Agri-Food Canada researcher Brian Beres, there are two sides to the rotation story. One takes the short-term economical viewpoint, and the other looks at the long-term vision that incorporates what the scientific community says in terms of crop and soil response to varying degrees of rotational diversity.
In 2018, Beres completed a study that looked at the impact of cropping diversity on the response of triticale. Beres and his team examined the effects of rotational diversity on cereals in cropping sequences with canola, field pea or an intercrop of triticale and field pea. The results were intriguing in terms of soil health, yield and stability.
Results showed when triticale was grown in highly diverse rotational systems, it produced superior grain yield and biomass. Triticale benefitted from the inclusion of both field pea and canola, but for different reasons. Field peas increased soil available nitrogen, improved soil structure and properties, and increased soil organic matter.
Although the researchers don't know why for certain, their study shows that when canola is removed from the rotation, triticale yields drag, says Beres. Adding canola to the rotation and extending the cycle from two to three years helped improve triticale yield gain. Beres theorizes the benefit may relate to the fact that canola is not a host for arbuscular mycorrhizal fungi, and the non-host break benefitted the succeeding cereal crop.
In terms of yield, canola did not respond to increased rotational diversity. Beres says the two-year rotation with triticale looked every bit as good as the three-year rotation.
"From a yield perspective, it was exactly the same. You can understand why producers would commit to a shorter rotation with canola," says Beres.
"Not only in the short term was it giving them that kind of additional economic returns, there was really no perceived downside to it," Beres adds. "The only thing we noticed from our dataset was as soon as you pull canola out, you get a yield drag on the wheat, which underscores the importance of canola to cereal crop phases."
Although tighter canola rotations might be more profitable in the short term, in the long term, disease, insect and weed pressure, as well as soil health issues, are sure to increase overall costs.
Similar studies conducted by Neil Harker at AAFC have shown rotational diversity, as a long-term strategy for canola, is important. Yields increase as blackleg and root maggot damage is reduced. Not only that, short-term benefits might be short-lived, says Beres, pointing out that a seven-year study might not be enough to really see the effect of those tight rotations.
In high-production environments, where growers have tightened canola rotations, Beres has seen soil health issues and clubroot incidents escalate. Growers, he says, are changing their thinking on tight rotations as a result.
It's not just soil health and disease pressure that's driving change. In the near future, growers will likely want to change rotations in order to adapt to changing climate conditions. Beres suggests winter wheat and other crops with a winter growth habit could play a more important role in rotations in the future.
"If there's a crop that's going to adapt better or be more resilient as we begin to adapt to climate change, winter-type crops like winter wheat are poised to benefit from it," he says.
Another option may be ultra-early planted spring wheat. In addition, Beres and his team are currently working on a project to determine which crops work best with winter wheat, and how a winter wheat phase compares to respective spring wheat class phases in terms of production, economic returns, and soil carbon sequestration.
The study consists of a range of rotational schemes comparing three-year rotations of durum, CWRS, CNHR, CPS and CWGP with canola and peas to determine what stands out in terms of yield, economic returns and agronomics.
In this study, however, data shows that triticale responded positively to increased rotational diversity. It also showed greater stability when field pea was included, and increased rotational diversity led to improved profitability and sustainability overall.
Barley Farmers Can Claim 13 Per Cent SR&ED Credit on their 2019 Taxes
7 months ago
-
Barley farmers who pay the Alberta Barley check-off are eligible for a 13 per cent tax credit through the Scientific Research & Experimental Development Fund (SR&ED) program for their investment in barley research and development (R&D) projects. For example, farmers who paid $100 in check-off to Alberta Barley in 2019 would earn $13 in tax credit.
The federal SR&ED program encourages R&D investment through tax-based incentives, giving claimants tax credits for their expenditures on eligible R&D work. The tax credit percentage is based on the amount invested in R&D that meets the criteria laid out by the Canada Revenue Agency (CRA).
Farm individuals should use form T2038 (IND) to claim this credit when filing their taxes while farm corporations must use form T2SCH31.
For more information, contact the Canada Revenue Agency directly, or visit the CRA website.
Farmers who have requested a refund of their check-off are not eligible for the tax credit.
Source: Alberta Barley
Barley Commissions Announce Formation Of the Canadian Barley Research Coalition
8 months ago
-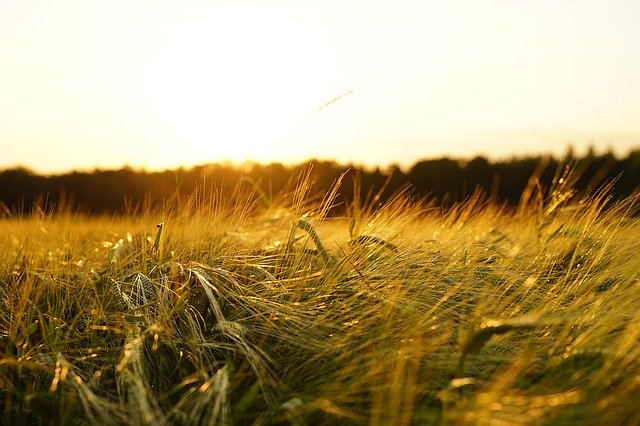 The Saskatchewan Barley Development Commission (SaskBarley), Alberta Barley and Manitoba Wheat and Barley Growers Association (MWBGA) announced today the launch of the Canadian Barley Research Coalition (CBRC), a national not-for-profit organization that will facilitate long-term investments aimed at improving profitability and competitiveness for Western Canadian barley farmers.
CBRC will facilitate a collaborative approach to funding regional and national research projects in variety development and agronomy, including core barley breeding agreements with Agriculture and Agri-Food Canada (AAFC) and the University of Saskatchewan's Crop Development Centre (CDC). CBRC will also provide funding for qualifying regional projects that align with variety development and agronomic priorities.
"SaskBarley began working to create CBRC over the last year, as the Board saw the need for such an organization within the barley world," says SaskBarley Chair Jason Skotheim.
"The coalition was founded by Western Canadian barley organizations interested in pursuing research-led breakthroughs in science and agronomics that will expand the relative economic competitiveness of barley. As CBRC evolves we will be looking for other members to join CBRC for a true national value chain approach to research"
"Alberta Barley is pleased to be part of this collaboration that will not only maximize the entire value chain's capacity, but will also serve as a venue for formal collaboration and alignment of Western Canada's barley research priorities," says Terry James, Alberta Barley's Research Chair. "We look forward to working with our fellow prairie barley commissions through the CBRC to streamline our processes and ultimately see improved performance and competitiveness for barley."
"MWBGA is always looking for investment opportunities that will further barley research to benefit our Western Canadian barley producers," says MWBGA Chair Fred Greig. "We are proud to contribute to development of the newly established CBRC and are pleased to be working closely with our partner organizations in Alberta and Saskatchewan."
The first order of business for CBRC is renewing core breeding contracts with the CDC and the AAFC.
Alberta Barley Announces Chair and Vice-Chair Roles Following AGM during Prairie Cereals Summit
9 months ago
-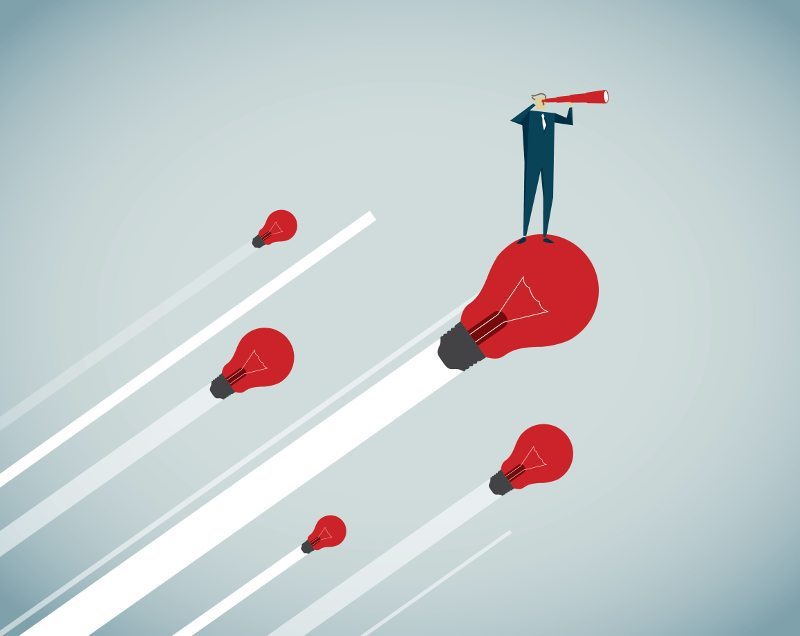 Following Alberta Barley's Annual General Meeting (AGM), which took place last week in conjunction with the Prairie Cereals Summit, Alberta Barley is pleased to announce the executive of its board of directors. Dave Bishop will continue in his role as Chair and Wade McAllister will serve as Vice-Chair.
Bishop, who farms in the Barons area, is stepping into his final year on Alberta Barley's board of directors and his second year as Chair. McAllister, who farms near Innisfail, joined the board a year ago after serving as a long-time Alberta Barley delegate.
"I'm extremely grateful for the board's vote of confidence as I enter my second year as Chair," says Bishop. "I look forward to serving my final year in this capacity as we continue our mandate to strengthen the barley industry for farmers."
"Taking on a leadership role in the barley industry is the natural next step in my farming career," says McAllister. "Our board takes an active role in leading this industry forward and I'm proud to be part of it."
The AGM also marked the end of former chair Jason Lenz's final term with Alberta Barley. Lenz has been instrumental in shaping Alberta Barley's strategic direction serving on the board for six years as well as a number of external committees including Canada Grains Council, Western Standards Committee, and the Canadian Roundtable for Sustainable Crops. Lenz has also completed countless media interviews ensuring the farmer voice is out in the public domain.
"As a farmer, I see tremendous value in this organization's mandate and have always been extremely grateful for the opportunity to do my part. I want to thank my fellow board members for all of their support over the years. I know that I've left this board in great hands and I look forward to seeing even more results coming from Alberta Barley."
The AGM also marked the start of Tara Sawyer's first term as a director-at-large, replacing Brian Sewell, who did not seek re-election, and Dick Wymenga's first term as region 3 director, replacing Jason Lenz.
Click here for more information about Alberta Barley's directors and delegates.
Alberta Barley Announces Results of its Nomination Period, Including New Directors
11 months ago
-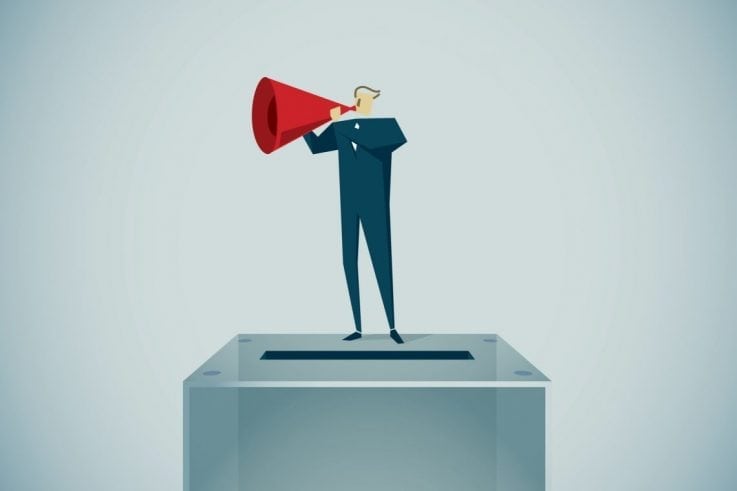 Following the November 1 deadline for nominations, Alberta Barley welcomes new and returning directors, and will be holding an election in region 3 to fill another director position.
Representing all regions, Tara Sawyer from Acme joins the board as director-at-large by acclamation, replacing Brian Sewell from High River. Alberta Barley thanks Sewell for his service to farmers. Neil Gorda from Willingdon was also acclaimed as a director for region 4. Gorda is entering into his final term as an Alberta Barley director.
In region 3, an election will be held for candidates Connie Matson from Wetaskiwin and Dick Wymenga from Leslieville. The election will take place at the region 3 Next Level Farming meeting on November 13 in Lacombe. Both Matson and Wymenga are ending their current terms as region 3 delegates. The successful region 3 candidate will replace Jason Lenz who has served his final term on the board. Alberta Barley thanks Lenz for his dedication, including serving several years as chair before passing the torch to current chair, Dave Bishop.
Alberta Barley's nomination period also resulted in two delegates by acclamation including region 1 delegate Brad Berger from Nanton and region 2 delegate Roy Newman from Blackie.
Alberta Barley has 34 delegate positions with vacancies currently available in all regions. Farmers are encouraged to nominate their peers during the Next Level Farming meeting for their region. More information about Next Level Farming meetings can be found here.
Source: Alberta Barley
Farm Groups Launch Online Producer Survey On Seed Royalties
1 year ago
-
Canadian producers are being asked to share their views on proposed changes to seed royalty structures for cereal crops in a new online survey that launches today.
Agriculture and Agri-Food Canada and the Canadian Food Inspection Agency held a series of public meetings over the winter to gauge feedback on two potential new models of collecting royalties on saved seed. The government consultation process is currently on hold; however, several prairie farm groups would like to hear more from producers on the proposed changes before the consultations resume later this year.
"The creation of a new seed royalty model for cereal crops will mean significant changes for producers when it comes to the issue of farmer-saved seed. Further exploration and consultation is absolutely critical to ensure that the interests of Canadian producers are reflected in any resulting model," said Lynn Jacobson, president of the Alberta Federation of Agriculture.
"It is crucial that we hear from farmers and producers on the two new proposed models, because consultation with those who are directly affected ultimately leads to better decision making," Bill Campbell, president of Keystone Agricultural Producers said. "Our hope is that producers will take the time to get involved in this process and ensure their needs are met under a new royalty structure."
Todd Lewis, president of the Agricultural Producers Association of Saskatchewan agrees. "Producers certainly weren't satisfied with the level of engagement and consultation that went into the development of the two models currently under consideration. We want to make sure that producers stay on top of these discussions and have their voice heard throughout the process," he said.
The survey is now available at www.seedroyaltysurvey.com
Source: Alberta Federation of Agriculture
Alberta Barley says BCC's New Strategic Alignment Will Improve Value Chain Efficiency and Benefit Farmers
1 year ago
-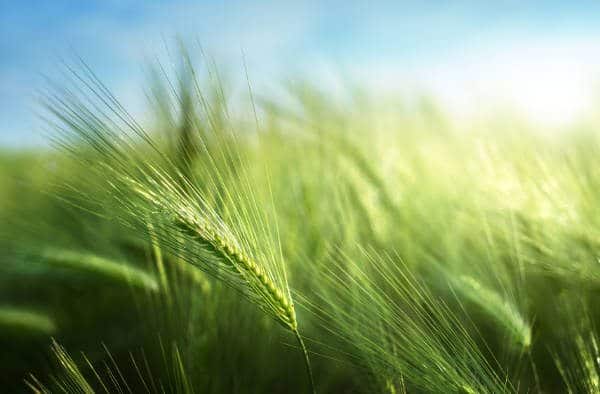 Alberta Barley welcomes the strategic realignment of the Barley Council of Canada (BCC) which paves the way for greater collaboration throughout the barley value chain resulting in better service for farmers.
Changes will involve collaboration on delivery of service and sharing of resources with Cereals Canada, the Canadian Malting Barley Technical Centre (CMBTC) and the Brewing and Malting Barley Research Institute (BMBRI). These synergies will maximize financial contributions from the barley value chain, including provincial barley commissions.
BCC's new strategic direction is the result of the national barley roundtable which brought stakeholders together to determine a plan for the value chain to maximize the use of its financial resources while eliminating overlap. The roundtable was formed following the development of Getting to Growth: a western Canadian barley action plan, which was spearheaded by Alberta Barley. The action plan is aimed at encouraging industry wide collaboration and serves as a guide for strategic direction and initiatives to promote growth in the barley sector over the next 10 years.
The Barley Roundtable was initiated by the prairie barley commissions – Alberta Barley, Saskatchewan Barley Development Commission and the Manitoba Wheat and Barley Growers Association.
"The roundtable process resulted in a number of recommendations to make better use of resources while ensuring all stakeholders are working toward a common strategy," says Dave Bishop, Alberta Barley chair. "BCC's new strategic direction will support the value chain's efforts to work toward the actions laid out in Getting to Growth."
BCC also announced yesterday that Phil de Kemp will be retiring from BCC following four years of service as executive director and president. Following de Kemp's retirement, Erin Armstrong will be assuming the interim executive director role. Armstrong brings to the role more than 30 years of service in the agriculture industry including 14 years in the malting and brewing sector.
"I would like to thank Phil de Kemp for his leadership and service to the barley sector," says Brian Sewell, Alberta Barley vice-chair. "Phil has been involved with BCC since it began. We appreciate his on-going dedication to the role and wish him well in his retirement. Looking ahead, we are pleased to welcome Erin Armstrong as interim executive director as she transitions into the role this summer."
Source: Alberta Barley 
Farmer participation needed for Team Alberta grain conditioning study
1 year ago
-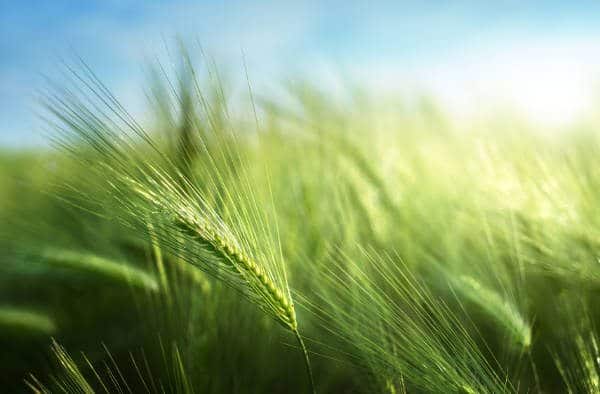 Team Alberta is seeking farmer participation for a grain conditioning study that will assess on-farm energy consumption and efficiency of grain drying and conditioning systems.
The data obtained from the grain conditioning project will be a critical source of information for Alberta farmers regarding efficiencies, implementation or expansion of grain conditioning systems. Information gained will also be used for advocacy purposes such as improving programs and policies that seek to reduce the cost burden associated with on-farm grain conditioning in Alberta.
Interested farmers can expect a three-year commitment working closely with experts to install necessary measuring implements, perform data readings and manual logging throughout the drying periods. Participating farmers will have their energy-use monitored and gain valuable knowledge of their system's efficiency rate, along with individualized recommendations to make operational decisions to reduce costs of their grain conditioning practices.
Team Alberta is seeking farmers who may be drying in the spring for a pilot project that will start in April 2019. For the study launch in July 2019, Team Alberta requires 40 systems and is seeking farmers who operate with one or more systems. All information collected in the study will remain confidential and only aggregated data will be used in final reports.
Team Alberta needs volunteers! Interested farmers are encouraged to complete the form in the link below. Upon completion, farmers will be contacted for an intake interview by our project partners at 3D Energy, an energy engineering, management and project development advisory company.
For further questions regarding the study please contact Shannon Sereda, government relations and policy manager with the Alberta Wheat and Barley Commissions at 403-219-6263 or [email protected].
Source: Alberta Barley