Companies Invited to Canada Food Expo Japan and Korea 2018
2 years ago
-
Alberta food and beverage producers are invited to participate in the Canada Food Expo, taking place in Japan and Korea from October 1 to 9, 2018.
The mission will include visits to Osaka and Tokyo, Japan as well as Seoul, South Korea to provide food and beverage companies with an opportunity to advance their export interests in these markets. An optional health ingredients-focused program will take place in Sapporo, Japan prior to the tabletop program.
What is the Canada Food Expo tabletop event?
Canada Food Expo is a traveling trade show event held in Osaka, Tokyo and Seoul. This initiative is designed to provide a cost-effective opportunity for export-ready, small and medium-sized food and beverage producers to showcase their products to Japanese and Korean businesses.
Japanese and Korean food and beverage buyers, importers, wholesalers and distributors will be invited to view and sample Canadian products and meet with exhibitors. In addition to the one-day tabletop event in each of the three cities, Japan and Korea-specific exporter training and market tours will be arranged.
This mission will provide opportunity to showcase your products, meet face-to-face with potential buyers, test the response to your products, and learn more about export opportunities in the Japan and South Korea markets.
Why attend the Canada Food Expo?
Japan and South Korea are important overseas markets for Canadian agriculture, food and beverages. Japan has the world's third-largest economy, a large population and is heavily reliant on agriculture and agri-food imports, making it a high priority market for Canada. Japan is Canada's third-largest export market for agri-food and seafood products, worth about $4.2 billion in 2017. Likewise, South Korea imports over 70 per cent of its food consumption requirements, relying on imports to satisfy consumer demand for greater food variety, lower prices, and convenience food products. Canada exported $652.3 million in agri-food and seafood products to South Korea in 2017.
The Supermarket Trade Show, coordinated by the New Supermarket Association of Japan (NSAJ), is a key opportunity for exporters targeting the Japanese retail, wholesale, ready meal and foodservice industry. This is an important tradeshow for companies whose products are already present in Japan, and who are looking to expand their reach in the market. The Embassy of Canada to Tokyo is a sub-member of the NSAJ, and can facilitate advance access to apply for the show for Canadian companies wishing to purchase their own booth space. There may also be opportunities to showcase Alberta products already present in the Japanese market via an information booth, without company travel to Japan.
Learn more about the Canada Food Expo and find the downloadable application form under Events. Deadline to apply is August 3, 2018. For more information, contact Katie Meredith, trade and relations officer with Alberta Agriculture and Forestry at 780-427-6057.
Source: Alberta Agriculture and Forestry
Grain Grading and Variety Designation Changes come into Effect on August 1
2 years ago
-
The Canadian Grain Commission would like to remind grain producers and industry of changes to the Official Grain Grading Guide and variety designation lists coming into effect on August 1, 2018.
Beginning in the 2018-19 crop year, individual official standard samples will be used to assess frost, heat stress and mildew damage in western Canadian wheat. An updated version of the Official Grain Grading Guide will be available on the Canadian Grain Commission's website on August 1, 2018.
New variety designation lists will also come into effect on August 1, 2018. Following a 3 year transition period, 25 varieties of Canada Western Red Spring and 4 varieties of Canada Prairie Spring Red wheat that do not meet the revised quality parameters for their current classes will be reassigned to the Canada Northern Hard Red class. These changes will help maintain Canada's reputation as a consistent supplier of high quality milling wheat and ensure Canadian producers are able to realize the benefits of growing premium classes.
Quick facts
Under the Canada Grain Act, the Canadian Grain Commission is responsible for establishing and maintaining

Canada's

grain grading system.
As the federal agency responsible for ensuring grain quality, the Canadian Grain Commission's role is to ensure that varieties assigned to wheat classes reflect the end-use functionality needs of buyers of Canadian grain.
Environmentally Sustainable Agriculture Tracking Survey Results
2 years ago
-
The 2018 Environmentally Sustainability Agriculture Tracking Survey Final Report is now available. This survey measures Alberta producers' awareness of, and their adoption of environmentally sustainable agriculture (ESA) practices with eight agri-environmental risk areas.
In January 2018, 500 farmers and ranchers across Alberta answered a telephone survey about the use of ESA practices on their operations, their awareness and use of Alberta Agriculture and Forestry (AF) decision making support tools and resources. For the first time, the survey also asked their perspective and attitudes towards sustainability and industry-led sustainability initiatives.
Every two years AF sponsors a farm-level survey to track changes in adoption of ESA practices in the province. The survey results provide valuable information about its progress in Alberta and helps AF efforts to improve these programs and activities to encourage producers to adopt ESA practices.
Find more information on AF's Environmental Stewardship webpage.
Source: The Alberta Agriculture and Forestry 
Event: Netherlands as Gateway to the European Union
2 years ago
-
Alberta Agriculture and Forestry (AF) is organizing an educational session that will provide an overview of opportunities for Alberta value-added agri-food exporters interested in the European Union, with a special focus on the Netherlands market. This session will take place Thursday, August 9, 2018 from 10 a.m. to noon, at the J.G. O'Donoghue Building, 7000 – 113 Street in Edmonton.
Netherlands is the seventh largest economy in the EU and a major transportation and distribution center for Europe. It is estimated that half of all goods that are exported to the EU enter through the ports of Rotterdam – the largest port in Europe, Amsterdam, and Amsterdam Schiphol Airport.
The Netherlands imported CAD $38 million agri-food products from Alberta in 2017, including prepared animal foods ($10.7 million), bovine semen ($10.5 million), wheat ($7.7 million) and beef ($6.2 million).
"While the EU is an important market for commodity exports, it is one of the few markets in the world where Canada can grow exports of value-added products" – Agriculture and Agri-Food Canada.
This interactive session will provide an overview of:
Netherlands as gateway to the EU.
The supermarket landscape and distribution channels in the Netherlands.
Specific products and price competition.
Canada-European Union Comprehensive Economic and Trade Agreement and European Union refresher.
Alberta trade mission to Netherlands from October 15-19, 2018.
Henk ten Wolde, owner of DWCC Dutch Western Canada Connection is the presenter.
Space is limited and RSVP is required for this free session. A dial in option will be available for those companies not able to attend in person.
For more information and to RSVP, contact Dusan Rnjak, trade development officer with AF, at 780-913-8583.
Source: Alberta Agriculture and Forestry
Alberta to Launch Products to Markets and Value Added Products to Markets Programs
2 years ago
-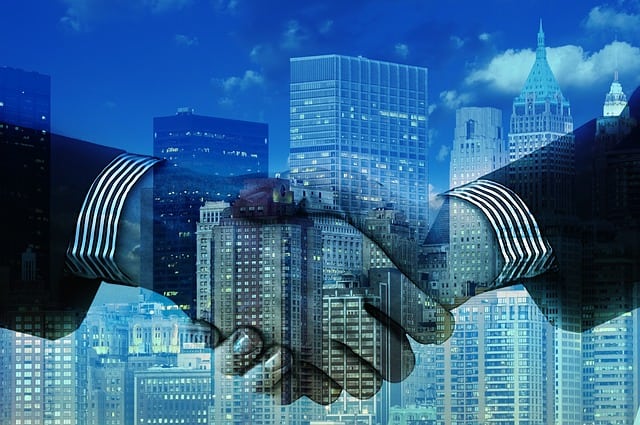 Two programs under the Canadian Agricultural Partnership (the Partnership) will be launched this week from the Product, Market Growth and Diversification theme.
Products to Markets
Growing Alberta's agricultural industries is the goal of this program. It supports the development of new products and/or processes, commercialization of products in new markets, and expansion into local, domestic and international markets. This program is first come, first served, subject to the eligibility criteria. It has a grant maximum of $50,000 per applicant per fiscal year.
This program is open to bio-industrial processors, food processors, industry organizations, new entrants, and producers who are adding value past the primary agricultural production or involved in international market development activities.
Learn more about Products to Markets.
Value Added Products to Markets
The purpose of this program is to support the growth of Alberta's value-added food processors and bio-industrial processors. It supports projects that enable businesses to grow through increased sales related to the development of new products, adoption of state-of-the-art processes, and commercialization of products in new markets. It also supports expansion into local, domestic, and international markets.
This program is open to bio-Industrial processors and food processors only. It is for grant support between $50,000 and $500,000. This program is merit based, meaning the applications will be assessed based on the program assessment criteria listed in the program's terms and conditions. Applications will be accepted by scheduled intake periods posted on the website.
Learn more about Value Added Products to Markets.
In Alberta, this partnership represents a federal – provincial investment of $406 million in strategic programs and initiatives for the agricultural sector. Products to Markets and Value Added Products to Markets are two of the 15 programs that will be offered in Alberta through the Partnership funding.
Find more information about the Canadian Agricultural Partnership in Alberta at cap.alberta.ca. Email [email protected] for inquiries concerning Product to Markets and Value Added Product to Markets.
Source: Alberta Agriculture and Forestry
Nitrate Accumulation in Hailed Out Crops
2 years ago
-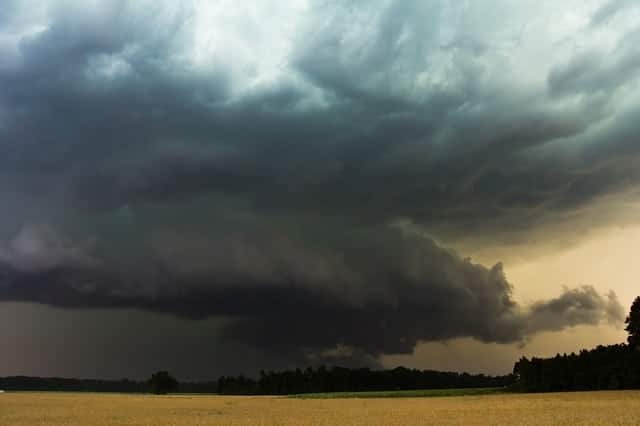 Hail storms travelling across the province this time of year are definitely not unusual. Subsequent damage to annual and perennial crops can be minimal or complete destruction depending on their severity. Barry Yaremcio, beef and forage specialist at the Alberta Ag-Info Centre, explains what to consider when salvaging damaged cereal, oilseed, or hay crops after a hail event to avoid problems with nitrate accumulation.
"Nitrate accumulation occurs in a plant when it is injured and is not able to convert nitrate to protein efficiently after a hail storm," explains Yaremcio. "In non-legume crops, water and nutrients are pushed into the plant from the root system as quickly after the storm as was provided prior to the hail event. Nitrate accumulates in the top leaves and concentrations peak roughly four days after the injury. If the plants recover and new growth is observed, nitrate levels can return to normal 12 to 14 days after the injury."
Soil fertility – in particular the nitrogen content in the soil – and stage of crop development are critical factors as to whether there will be a nitrate problem in the plants. "Crops such as canola and wheat have high amounts of nitrogen fertilizer applied. If the crop is thin and not overly productive, there could be significant amounts on soil nitrogen remaining in the soil into July. A crop that is thick with high yield potential would use up the available nitrogen much earlier in the growing season. With less nitrogen left in the soil, there is less available to be transported into the plant," says Yaremcio.
Yaremcio adds that hay crops tend to have lower fertility than annual crops. "The risk of a hay stand having high nitrate concerns is much lower. Alfalfa and legume crops have nodules in the root system that regulates nitrate transport into the plants. The nodules only allow as much nitrogen into the plant as is needed, therefore it is extremely rare to have nitrate accumulation in legume forages. Nodules on the roots of legume crops only allow as much nitrogen up into the plant as is required. There is no risk of nitrate accumulation in alfalfa or clovers."
Forage test labs can test for nitrates. Says Yaremcio, "If the sample is taken the fourth day after the storm, the results will indicate the "worst case" situation. Talk to the lab and request a rush analysis, then the results could be available one to two days after the sample is received."
Yaremcio explains that ensiling the crop will not reduce nitrate levels if the product is put up properly. "Adequate amounts of packing, sealing with plastic as soon as possible, and allowing the silage to ferment for three to four weeks produces a stable product. Silage that is poorly made can reduce nitrate levels, but the quality of the silage is greatly diminished. To get a representative sample when the silage is being made, take one handful of silage out of each load as the trucks bring it in. Put the handful into a plastic pail with a lid. At the end of the day, mix up the sample and collect a half bread bag full, squeeze out the air and freeze the sample. Send the sample in for analysis on a Monday or Tuesday so it gets to the lab without being in transport over the weekend."
Find more information about nitrate poisoning and feeding nitrate feeds to livestock. "Nitrate in a forage or silage can be managed so that there are no problems or difficulties encountered during the feeding program," adds Yaremcio. "Talk to your feed sales person or company nutritionist, nutritional consultant, or contact the Ag-Info Centre talk to a livestock specialist."
Source: Agriculture and Forestry
Canadian Government Announces $6.3 Million to Keep Canadian Crop Farmers On the Cutting Edge
2 years ago
-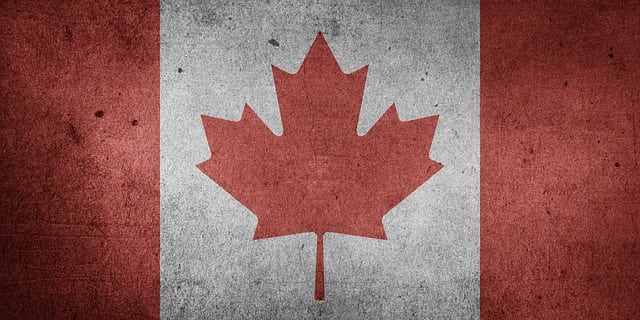 Canada's productive agricultural lands are an important asset for our hardworking farmers, a strategic resource essential for maintaining global food security and the sector's continued profitability. Over the last 35 years, Canada's average crop area per farm has doubled, accounting for over 90 million acres in 2016, or nearly 60 percent of total farm area. Research plays a critical role in sustaining and managing Canadian crop production.
On July 12, Minister of Agriculture and Agri-Food, Lawrence MacAulay, announced an investment of up to $6.3 million in funding to the Western Grains Research Foundation for a five-year Integrated Crop Agronomy Cluster under the Canadian Agricultural Partnership, AgriScience Program. With an added industry contribution of up to$2.7 million, up to $9.0 million will be directed to agronomy research into multi-crop, integrated crop production that will help keep farmers on the leading edge.
Agronomy, or the science and practice of crop production and farmland management, brings together knowledge of how plants, soils, insects, microorganisms and climate interact with each other in a given area. Research completed under this science cluster will focus on resiliency to climate change, improving the sustainability of crops in multi-crop, whole-farm cropping systems, and knowledge and technology transfer. This is the first AgriScience Cluster focussed solely on agronomy research.
Today's announcement is part of Minister MacAulay's 'Growing Canadian Agriculture' tour, where he will meet with farmers, processors and industry leaders, as well as participate in rural agricultural events across the country, to hear ideas on how to capture new growth opportunities for the sector.
"Research and innovation are vital to growing and sustaining Canadian crop production," said Lawrence MacAulay, Minister of Agriculture and Agri-Food Canada. "Demand for our grains and other field crops continues to grow around the world and the Government of Canadais working hard to help farmers meet that demand, today and for years to come, through strategic investments in science and cutting edge research."
Quick Facts
Canadian field crops accounted for 158.7 million acres in 2016, with 2017 crop receipts totalled

$34.1 billion

.
The Canadian Agricultural Partnership is a five-year,

$3 billion

investment by federal, provincial and territorial governments to strengthen the agriculture and agri-food sector. The Partnership builds on Growing Forward 2, the previous five-year agreement that ended on

March 31, 2018

.
The Partnership includes programs and activities to enhance the competitiveness of the sector through research, science and innovation. Through the AgriScience Program, a five-year, up to

$338 million

initiative, the government is supporting leading edge discovery and applied science, and innovation driven by industry research priorities.
Seed Synergy Project Could Culminate in 5 Groups Merging
2 years ago
-
The Canadian seed industry could possibly see five of its six associations merge into one as the Seed Synergy Collaboration Project ramps up.
At a Seed Synergy update session and workshop hosted jointly on July 11 by the Canadian Seed Trade Association and Canadian Seed Growers' Association in Montreal, conversation focused heavily on the need for the industry to speak with a single voice. The boards of the five dedicated seed associations – Canadian Seed Trade Association, Canadian Seed Growers' Association, Canadian Seed Institute, Commercial Seed Analysts' Association of Canada and the Canadian Plant Technology Agency – have given preliminary direction to explore a possible merger of those organizations, in addition to a formal alignment with CropLife Canada modelled on the existing CropLife Canada-CSTA Memorandum of Understanding.
The intent is to create a streamlined model for information management, advocacy, service provision and provide greater value for the industry's collective members, and – most importantly – to amplify the impact of the various complementary functions within the Synergy organizations.
No official board decision has been made, and many questions remain unresolved, it was noted. A Seed Synergy white paper is expected to be released this coming fall which will lay out an ultimate vision for a revamped Canadian seed system.
Also discussed were four key mandated areas that the project is focusing on to improve and streamline the Canadian seed system:
Client/Member Experience
Enabling Plant Breeding Innovation
Stimulating Innovation and Value Creation
Next-Generation Traceability/Seed Certification Framework
For further documentation visit https://www.seedsynergy.net/whatsnew/.
Statistics Canada Releases Crop Acreage Estimates
2 years ago
-
Ending off the month of June, Statistics Canada revised its 2018 Canadian crop acreage estimates. The grain trade generally expected and received updates reflecting an increase in canola area and a trimming of wheat acres relative to its report released in April.
Seeded acreage of the major pulse crops were dialed back slightly, the result of tariffs imposed by India continuing to weigh down the price outlook. Barley acres increased from the April estimate as about expected.
Canola
Canadian farmers reported the intention of seeding 22.7 million acres of canola in 2018, an upward revision of 1.4 million from their previous report, but still down 1.1 per cent from the record 23 million acres seeded in 2017. PFCanada was looking for a number equal to last year, but this was close.
Ultimately, the higher canola number does not change the price outlook as market attention now shifts back to summer weather and emerging global oilseed trade patterns highlighted by United States and China conflict.
Wheat
Canadian farmers reported all wheat seeded area at 24.7 million acres, a 2.2 per cent revision lower from what StatsCan projected in April, but still up 10.4 per cent from last year. Durum wheat though saw an unexpected jump up to 6.19 million acres.
Spring wheat lost about one million acres from the spring report, but the yield and quality outcome from this 2018 crop carries more weight to determining supply and influencing grower returns.
A weak Canadian dollar and an eventual less aggressive export tone from Russia and the European Union should ensure ample wheat export opportunities from Canada.
The durum number comes in higher than the marketplace needs, suggesting a price outlook that continues to grind along at a sideways trend for now. It will likely take some work and time for a price uptrend to assert, but first durum has to find a bottom.
Soybeans
In 2018, the area sown to soybeans is down 13.2 per cent from 2017 to 6.3 million acres. That's in line with StatsCan's April estimate, but perhaps at the lower end of trade expectations. The four largest producing provinces in the country – Ontario, Manitoba, Quebec and Saskatchewan – all planted fewer acres.
Barley and oats
Total area seeded to barley rose 12.7 per cent from last year to 6.5 million acres in 2018. Strong winter and spring prices for feed barley likely attracted additional acres.
Canadian farmers reported seeding 3.1 million acres of oats, down 4.8 per cent from 2017. A weak and flat price environment drew away oat acres to other cereal choices. If yield and quality verifies for 2018, I think we can expect the same going nowhere market trend extending for at least six months or more.
Lentils and peas
Canadian farmers reported that areas seeded to lentils decreased 14.5 per cent in 2018 to 3.8 million acres. Acreage seeded to dry peas fell 12 per cent to 3.6 million acres. Both commodities were down 200,000 to 300,000 acres from the April report and coming in closer to what trade ideas were coming into the spring season.
Fundamentally, the price outlook for edible peas is poised to be the first pulse market to reinvigorate, but not until after competitively priced exportable surpluses from the Former Soviet Union states are eroded. My best guess is that lentils still have another year of grind before pricing can shift back up to higher levels.
Bottom line
Canadian crop acreage, according to Statistics Canada for 2018 sees some shifting back to canola and away from spring wheat and pulses.
Source: Farm Credit Canada
Olds College Embraces the Future with Launch of Smart Farm
2 years ago
-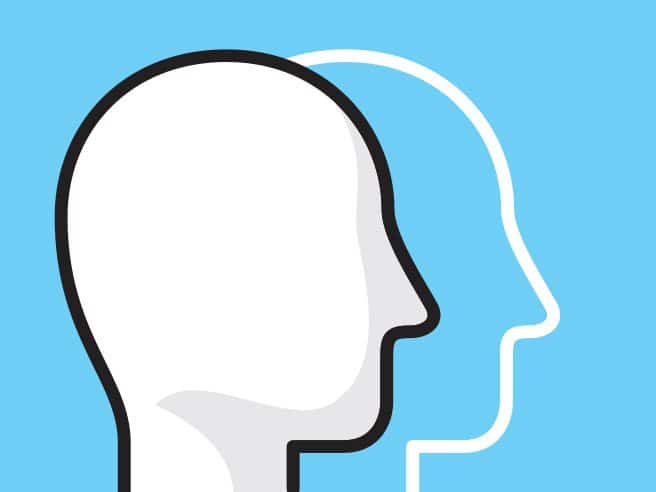 Olds College has officially launched the Olds College Smart Farm, an exciting new initiative that will see the College transform their existing farm operation into a farm of the future by incorporating the latest technologies aimed at improving productivity while efficiently and sustainably using resources.
"Working with industry partners from the agriculture and technology sectors, the Olds College Smart Farm will provide a cutting edge learning environment for our students and lifelong learners by providing a hands-on venue for industry to develop, integrate and test new agriculture technology and practices," comments Stuart Cullum, President, Olds College.
A multi-million dollar initiative, the Olds College Smart Farm will be implemented in phases. The College is collaborating with partners from the private and public sectors, and government to build and fund this initiative. The plan is to grow partnerships along with the Smart Farm in the coming months and years to enhance student learning and applied research opportunities.
Phase one focuses on crops, with 110 acres being transformed into a smart farm by:
installing stationary soil monitors
installing digital weather stations
evaluating soil and crops using spectroscopy and multispectral imaging along with artificial intelligence neural nets to help determine the differences in healthy and unhealthy plants, and the causes for health deterioration
installing wireless grain bin sensors
installing a wireless mesh network that will provide wi-fi to the entire farm
equipment monitoring and control for best practice precision agriculture, including the use of monitors and controls on contractor equipment to gather data
the use of UAVs (unmanned aerial vehicles)
installing rural narrowband connectivity to ensure high quality internet connectivity
incorporating farm management software platforms that gather, store, and visualize production and management data
utilizing data analytics, machine learning, and AI to turn data into information, and information into knowledge
partnering with expert agronomists who will serve as agronomic coaches to help analyze the data
"At Olds College we believe that agriculture is a key industry to our province and country's success," comments Cullum. "The Olds College Smart Farm creates an open environment for collaboration and research among industry and other post-secondary institutions to work together to advance the agriculture industry. Olds College has a great opportunity with our Smart Farm to facilitate engagement that address the challenges facing agriculture, in order for our ag sector to produce more while using less."
The College also announced today that they are working to develop new programming in agriculture technology, and have partnered with Agri-Trade to host a Smart Ag Expo next summer. The Smart Ag Expo scheduled for August 13 & 14, 2019, will be a combination of an outdoor farm show, with hands-on technology demos, and a series of conference style workshops and courses that the public can register for.