Nominations Open for 2020 Pulse Industry Innovator Award
2 months ago
-
The Alberta Pulse Growers Commission is pleased to announce the sixth annual Alberta Pulse Industry Innovator Award. An industry innovator is a person or organization that has worked to help nurture and shape the pulse industry and has helped contribute to the success of the industry as it is today. Innovators may have contributed to the industry through various areas from production, marketing, research, extension, processing, management, promotion and innovation.
To nominate someone, please complete the Pulse Industry Innovator Nomination Form below.
Nominations may be forwarded to the APG office and will be accepted until December 6, 2019.
2020_APGPulseInnovator_Nomination_Form_final
Source: Alberta Pulse Growers 
If Canola were an App, it Would Need an Update
2 months ago
-
New discoveries have the potential to boost canola breeding well beyond its impressive achievements to date.
In light of the ongoing trade dispute with China, it's important to note that Canola is an undisputed Canadian success story. Many across the agriculture world would consider what has already been achieved in breeding canola traits related to crop production and end uses as legendary.
But canola's story is far from over, and that's thanks to some new biochemistry research developments.
In fact, according to Marcus Samuel, an associate professor and director of the BiSci Greenhouse at the University of Calgary, without new science, canola yields will remain stagnant.
"We have currently reached the maximum potential of the existing technology," he explains. "Major discoveries and translation [of these discoveries into breeding] are required to further increase the yield potential or sustain yield under challenging conditions."
Martin Mau, a post-doctoral fellow in the department of Seed and Developmental Biology at the Global Institute for Food Security at the University of Saskatchewan, also points to yield stagnation as an issue.
"Utilizing the methods established during the Green Revolution of the 1960s for many decades now, the last 10 years showed a drastic drop in the genetic diversity — and missing progress in grain yield growth — among the major crop plants such as wheat, rice, maize and canola due to the breeding focus on herbicide resistance and yield," he says.
"Just 15 crops provide roughly 90 per cent of the world's food, and those face a genetic bottleneck, making them very vulnerable for pandemic pests. On the other hand, the world population is steadily growing. Now we need another agricultural revolution — or some say an evolution — which means the development of disruptive, groundbreaking methods in order to avoid genetic bottlenecks in our crop plants and [to achieve] improvement of the genetic gain in grain yield."
Mau says two main crop science research avenues have been the focus during the last few years, one being so-called "Gene Bank 2.0" projects around the world. These involve digitizing (inputting data into storage for later access/sharing) the genetic and phenotypic information in germplasm collections. This will lead to improved breeding strategies by enabling better prediction models of trait heritability rates, as well as the incorporation of wild and land races, and the screening of cultivar genetics.
The other main research avenue is the development of "molecular toolkits" such as the apomixis (a form of asexual seed production) into classic breeding schemes.
Taking Sex out of the Equation
Mau and his team have successfully demonstrated the transfer of apomixis into a model plant, and they have just received $625,000 from Saskatchewan's Agriculture Development Fund to proceed with doing the same in canola.
Apomixis, explains Mau, is a female trait that results in all progeny of a plant being clones of their mother. So, while apomixis does not have an influence on what specific traits are bred, he says, it allows their fixation in future generations. It also allows for the combination of novel traits (e.g. from wild accessions or land races) with traits from elite cultivars without losing a plant's basic trait set.
Canola happens to be a crop that's threatened by various diseases (blackleg, clubroot, downy mildew) and it's been difficult, up to this point, to breed a single variety resistant to all of them. Incorporating apomixis into canola would allow breeders to fixate resistance against one disease while also enabling the incorporation of a second disease resistance trait.
Mau explains another apomixis benefit.
"While the majority of the canola research is focused on herbicide resistance and oil and meal quality, very little research has been done on improved hybrid vigour stability," he says. "Seed costs remain one-third of the front-end costs for farmers."
With apomixis, no maintainer breeding lines are necessary, so the cost of seed production is lowered. This should allow small farmers or organizations like the Saskatchewan Pulse Growers and the Canadian Canola Growers to produce their own seed.
If that weren't enough, apomixis will create a larger pool of germplasm, for example, from landraces or wild accessions, which could easily be integrated into breeding schemes of apomictic hybrid elite canola lines. This would allow breeders to restore genetic diversity.
"In my humble opinion, apomixis technology will have its greatest impact on breeders and farmers as it will minimize canola breeding by significantly shortening costs and production time," Mau says. "I don't see overall changes in technical aspects for the seed producers in the Western world but great changes for seed production in the developing world. But all that will depend on how the apomixis technology will be implemented as a business and licensing model in the future."
Protein Game-Changer
Marcus Samuel, along with Sabine Scandola (she performed all the experiments in the study for her PhD under Samuel's supervision, and is now a post-doctoral fellow at the University of Alberta) have identified a key protein in canola that's involved in the pollination process. The discovery and understanding of this protein could make it possible to more quickly and effectively create more vigorous, high-yielding varieties.
Canola farmers plant hybrids created from male plants that pollinate normally and 'male-sterile' female plants that can only receive pollen. Hybrid canola seeds, similar to hybrid corn seeds, can be grown only for a single season because their seeds can't be relied on to produce true copies of the parent plant. Now, with the identification of this protein, Samuel and Scandola believe the way could be paved to develop new methods for creating canola hybrids.
In addition, canola lines with excess amounts of this protein will have an expedited ability to allow pollen (which has landed on the stigma) to grow down, fertilize the ovule and produce seed. These plants that more easily accept pollen, says Samuel, should be able to achieve seed production under more challenging environmental conditions.
We're Asking a Lot from Breeders
Peter Entz, assistant vice-president in the seed and traits division at Richardson, notes that at this point in time, "we are asking a lot" from canola breeders.
"We want plants at a certain height, to stand up, have an excellent disease resistance package, be able to be straight cut and, of course, [all of this is] to support high yields," he notes. "And breeders are up for the challenge." 
And while Entz points out that farmers must not rely on breeders to solve all the challenges of canola production (farmers must have stewardship practices in place so as not to abuse traits), new crop technology obviously gives famers improved tools for crop production.
"The introduction of new traits in canola, or other crops for that matter, is all about putting more tools in the farmer's toolbox," he says. "And the value of having more tools is that you are in a better position to manage your crop and your cropping system. New traits such as pod shatter have the ability to change the way farmers farm."
He notes that during the fall of 2018, he observed so many acres of canola still standing where a few years ago, that would not have been the case, which "would have been very stressful" last year for farmers.
An example is TruFlex from Bayer, which allows farmers a wider window of application and to use slightly higher rates of Roundup to achieve better weed control.
"It takes so long to get all the approvals in place, it was a relief to finally be able to bring this technology to market," says Entz.
Since Canada approved TruFlex in 2012, it took until January 2019 for China's Ministry of Agriculture and Rural Affairs to grant a safety certificate approval for the import and food/feed use of it, so it now has the green light for commercial launch worldwide.
On a future note, Dale Burns, a commercial development breeder at Bayer, says that China and all other major export countries will also need to approve dicamba-tolerant canola, which will provide a management option for glyphosate-resistant weeds. This technology has been undergoing field tests for two years, and Burns says it may be commercially available in another four or five years.
However, China's recent decision to stop buying Canadian canola has thrown a wrench into the canola trade, with speculation running rampant as to what the future may hold. Chinese buyers remain unwilling to purchase Canadian canola seed, and the licenses of three companies (including Richardson and Viterra) to export canola seed to China have been suspended. China says its suspension of export permits is due to phytosanitary concerns, but the country has provided no evidence there is a quality issue with Canadian canola.
"If the current disruption continues over the longer term, we will have no choice but to find other markets for Canadian canola seed, however, doing so will be no easy task," said Curt Vossen, CEO of Richardson International Ltd., while testifying to a parliamentary committee in April.
Univar Solutions' NexusAg to Distribute Novozymes Biological Products in Canada
2 months ago
-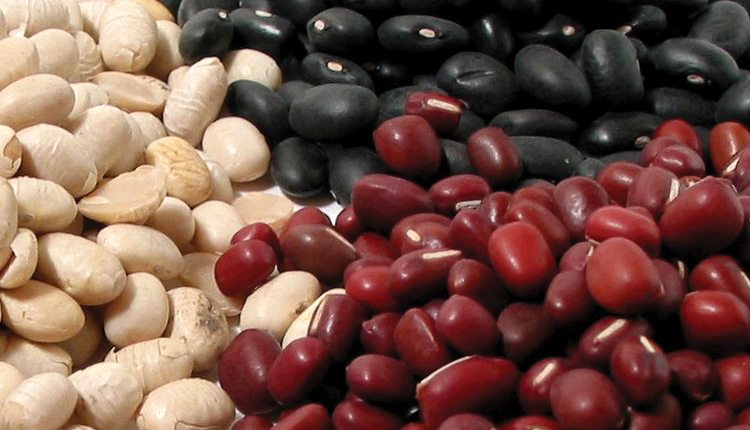 Univar Inc. announced that Novozymes has chosen Univar Solutions' NexusAg as the sole distributor for its downstream BioYield enhancers in Canada. The agreement will go into effect at the end of June 2019 and does not cover JumpStart XL and BioRise offerings, which will remain with Bayer.
"We are very excited to partner with Univar Solutions in continuing to deliver our leading inoculant products in Canada," said Thomas Batchelor, vice president, BioAg commercial at Novozymes, in a news release. "Univar Solutions has been a great partner to Novozymes across our business segments over many years, and we firmly believe they will also be a strong partner in our key, Canadian BioAg business. Alongside our continued partnership with Bayer and new partnership with UPL, both announced earlier today, we believe we have the right partner base to enable us to continue our goal of delivering effective, microbial solutions to help farmers with their challenges in feeding a growing world more sustainably."
Univar Solutions' NexusAg will provide a dedicated sales presence that is focused on bringing superior market intelligence data and analytics to predict trends and drive growth, the companies added.
"Univar Solutions has demonstrated an unwavering commitment to bringing value driven products and brands to an increasingly advanced world of 'smart farming', said Neil Douglas, vice president of agriculture for Univar Solutions. "We are incredibly excited to further demonstrate this commitment through such a well-known and widely respected company as Novozymes and look forward to managing and distributing their main downstream BioYield products in the pulse-driven Canadian market."
Western Canadian Wheat Growers Compare Alberta Political Parties Ag Policy
2 months ago
-
With the call of the provincial election in Alberta, the Western Canadian Wheat Growers asked each of the registered parties five questions that we thought would be of interest to our members and grain farmers.
On March 22, 2019 the following questions were sent to each party. On April 3, 2019 we sent a reminder to the parties that had not replied. As of April 5, 2019, we heard back from five parties.
The five policy questions are:
1.    What is your party's position on free and competitive markets in international trade, including the elimination of export subsidies, reduction of trade-distorting domestic support, and reducing tariffs and non-tariff barriers that inhibit market access?
2.    What is your party's position on the grain transportation system and the ability to move grain to export market in an accountable and efficient manner, considering possible future overcrowding on the rail system?
3.    What is your party's position on the development of agricultural innovations that make farmers more profitable and sustainable, with a science-based regulatory approval process for the introduction of new technologies, including the adoption of genetically modified crops?
4.    What is your party's position on a carbon pricing system, including on a credit and debit system that acknowledges the significant carbon reductions being achieved by prairie grain growers through farming techniques and sequestering?
5.    As the next provincial government, what would your top priorities be for farmers and the agriculture industry in Alberta?
All the responses may be found online here in an simple, accessible format they can be easily read on your desktop or mobile device.
Wheat Growers Announces New President
3 months ago
-
The Western Canadian Wheat Growers Association is pleased to announce the election of a new president.
At the March Board meeting, Gunter Jochum (Manitoba) was unanimously elected as the next President.
"I'm honoured to have the trust of the Wheat Growers Board of Directors to represent this dedicated group of people. Wheat Grower members across Alberta, Saskatchewan and Manitoba are some the most dedicated people that I have had the pleasure of meeting. Our Board of Directors embodies this dedication towards strong agriculture public policy that supports and builds our agriculture economy," stated Gunter Jochum.
The Wheat Growers Directors are a voluntary board, that regularly meet to advocate for wheat producers at all levels of government, seeking market-based decisions to the challenges faced by today's farming community.
"On behalf of the Board of Directors, I would like to take this opportunity to thank Levi Wood, the outgoing President, for his years of dedicated service to the Wheat Growers. He has left big shoes to fill and I'm grateful that he remains on the Board to provide his wisdom and insights," closed Jochum.
Source: The Western Canadian Wheat Growers Association 
CCC releases new seed cost feature for the Canola Calculator
3 months ago
-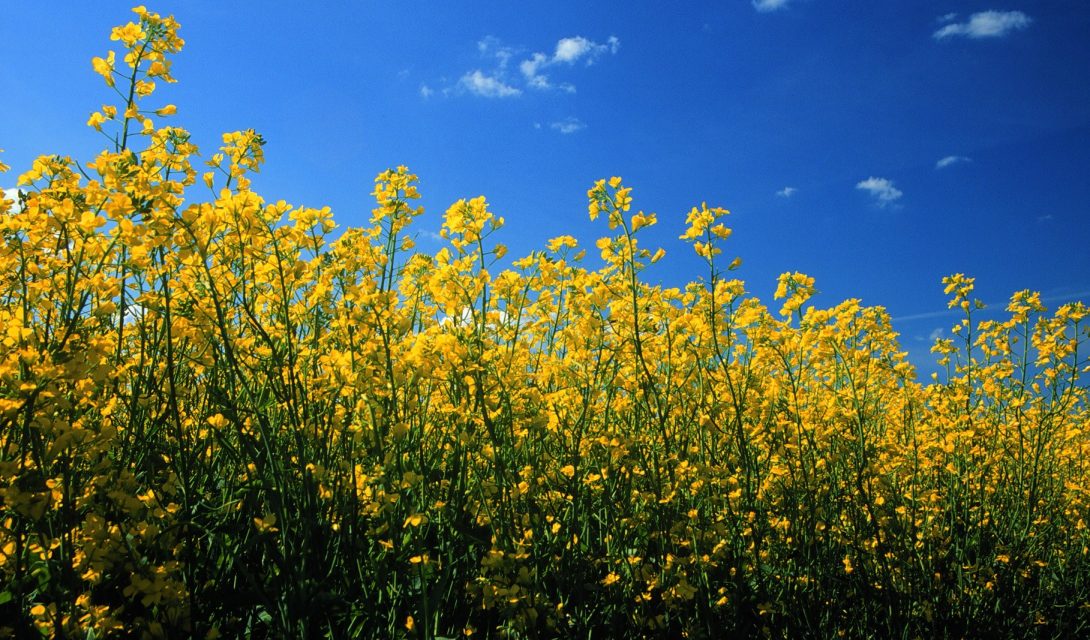 The Canola Council of Canada (CCC) has released a new seed cost feature for the Canola Calculator to help canola growers set seeding rates that balance agronomy and economics. Improvements in seeding and plant establishment are important to the industry's strategic plan to sustainably and profitably increase average canola yields.
"The original tools at canolacalculator.ca helped growers improve plant establishment and profits by setting seeding rates and plant density targets that align with seed survival, seed size and risk factors such as frost and insect damage," says Autumn Barnes, agronomy specialist and stand establishment lead with the CCC.
The new updates add seed cost to the equation. As growers enter different scenarios in the Seeding Rate & Seed Cost Calculator, they can see the economic impact of factors such as seed size, percent emergence and target plant density.
"The goal is to help growers and their advisors make more refined seeding decisions rather than defaulting to 5 lb./ac, regardless of seed size or field conditions," says Barnes.
The CCC recommends a target plant density of 5-8 plants/ft2 (50-80 plants/m2). Growers can use the target density calculator to determine where in that range they want their individual fields to be, and then measure the economic impact of that density. Yield potential is known to decline with stands of four plants per square foot or less, and extra plants provide some buffer for in-season plant losses, optimum maturity and competition with weeds.
The new seed cost feature of the Canola Calculator was coordinated by the CCC, with funding provided by Alberta Canola, SaskCanola and the Manitoba Canola Growers Association.
In addition to the Canola Calculator, growers, agronomists and industry members are encouraged to visit CanolaEncyclopedia.ca for a comprehensive resource of best management practices based on the latest research findings. In the past, canola growers were advised to target plant densities of 7-10 plants/ft2 however emerging analysis indicates that plant densities of modern hybrid varieties are optimized at 5-8 plants/ft2. Recent updates to the plant establishment section include these new plant density recommendations and information on seeding rates.
Source: The Canola Council of Canada
Farmer participation needed for Team Alberta grain conditioning study
3 months ago
-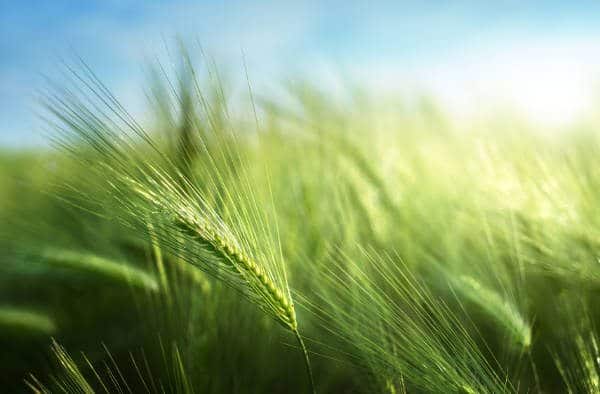 Team Alberta is seeking farmer participation for a grain conditioning study that will assess on-farm energy consumption and efficiency of grain drying and conditioning systems.
The data obtained from the grain conditioning project will be a critical source of information for Alberta farmers regarding efficiencies, implementation or expansion of grain conditioning systems. Information gained will also be used for advocacy purposes such as improving programs and policies that seek to reduce the cost burden associated with on-farm grain conditioning in Alberta.
Interested farmers can expect a three-year commitment working closely with experts to install necessary measuring implements, perform data readings and manual logging throughout the drying periods. Participating farmers will have their energy-use monitored and gain valuable knowledge of their system's efficiency rate, along with individualized recommendations to make operational decisions to reduce costs of their grain conditioning practices.
Team Alberta is seeking farmers who may be drying in the spring for a pilot project that will start in April 2019. For the study launch in July 2019, Team Alberta requires 40 systems and is seeking farmers who operate with one or more systems. All information collected in the study will remain confidential and only aggregated data will be used in final reports.
Team Alberta needs volunteers! Interested farmers are encouraged to complete the form in the link below. Upon completion, farmers will be contacted for an intake interview by our project partners at 3D Energy, an energy engineering, management and project development advisory company.
For further questions regarding the study please contact Shannon Sereda, government relations and policy manager with the Alberta Wheat and Barley Commissions at 403-219-6263 or [email protected].
Source: Alberta Barley
China has Stopped Buying all Canadian Canola Seed
3 months ago
-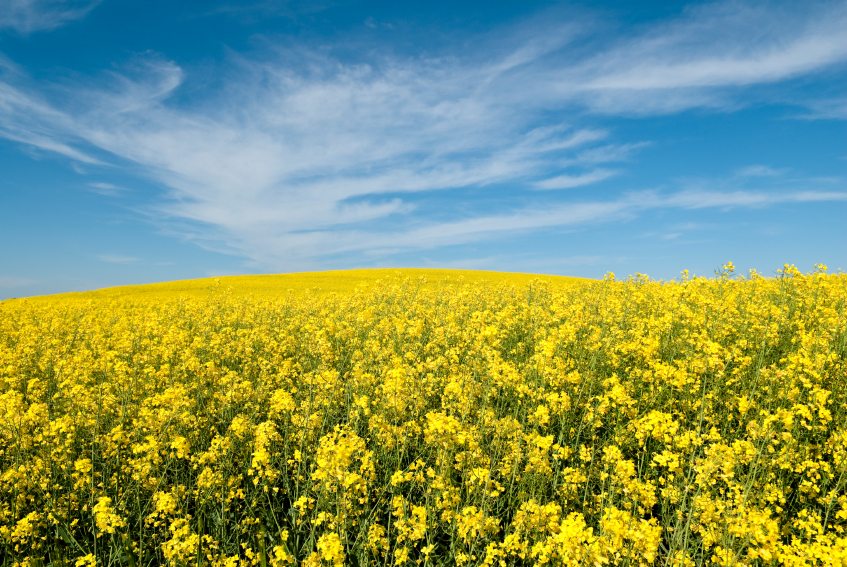 Trade tensions with China concerning Canadian canola seed just escalated.
Canola seed exporters report that Chinese importers are unwilling to purchase Canadian canola seed at this time, the Canola Council of Canada says. The news comes just weeks after China announced it had revoked the sales licence for canola supplier Richardson International. China said the move was related to pests and disease detected in the crop, although no evidence was presented showing Canadian canola has phytosanitary issues.
"We're disappointed that differing viewpoints cannot be resolved quickly," says Jim Everson, president of the CCC. "Under the circumstances, Canadian canola seed exporters who normally ship to China have no alternative but to supply customers in other countries who value high-quality Canadian canola."
China has been a major market for Canadian canola, accounting for approximately 40% of all canola seed, oil and meal exports. Canola seed exports to China were worth $2.7 billion in 2018. Demand has been very strong until recent disruptions.
"Canadian ministers and government officials have responded quickly to Chinese concerns, however, technical discussions are unlikely to lead to an immediate resolution," says Everson. "We urge the Government of Canada to continue to intensify efforts to resolve the situation."
The Canadian canola industry makes every effort to meet the requirements of customers and their governments around the world, the Canola Council notes. From seed developers, growers, processors and exporters, all segments of the value chain coordinate to ensure consistent and high-quality canola.
"Canadian canola is of the highest quality because of our world-class quality assurance systems," says Everson. "We have a long-standing history of delivering on quality and reliability. We will continue to provide our customers with high quality canola and promote stable trade based on science."
Canadian Agricultural Strategic Priorities Program announced
3 months ago
-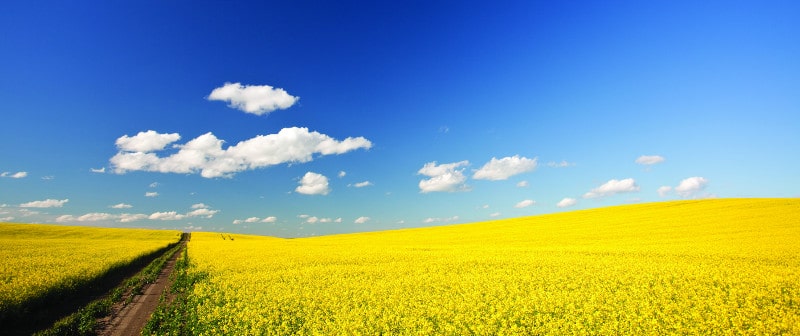 Canada's agriculture and agri-food system contributes over $114 billion to our gross domestic product, and provides safe, nutritious and sustainable food for the world, while creating well-paying jobs for our middle class. The sector is working hard to find innovative approaches to respond to growing domestic and global demand while addressing emerging challenges and maintaining its environmental sustainability.
On February 12 while celebrating Canada's Agriculture Day with farmers, ranchers, food processors, industry leaders and youth in Ottawa, Minister of Agriculture and Agri-Food Lawrence MacAulay announced the new Canadian Agricultural Strategic Priorities Program (CASPP), an investment of $50.3 million over five years. Funding available through this program will help facilitate the sector's ability to address emerging issues and capitalize on opportunities.
The CASPP focuses on four priority areas: adoption of new technology; environmental sustainability; strategic development and capacity building; and, emerging issues. Examples of potential projects could include those addressing artificial intelligence technology, tools to assess future labour and skills needs, bio-crops, environmentally sustainable farming techniques and strategies to help the sector adapt to changes in consumer preferences.
The program also builds on other Government of Canada initiatives to support competitiveness and sustainability in the agricultural sector. These include the $3-billion, five-year Canadian Agricultural Partnership, $70 million announced in Budget 2018 to support agricultural discoveries in science and innovation to address climate change and soil and water conservation, the $25 million Agricultural Clean Technologies Program, and the Strategic Innovation Fund.
Quick Facts
The Canadian Agricultural Strategic Priorities Program is a $50.3 million, five-year investment to help the agricultural sector adapt and remain competitive. The new program replaces the Canadian Agricultural Adaptation Program.
Applicants may apply at any point during the life of the program, until available funds have been fully allocated.
Projects must be national in scope or deal with cross-sectoral issues. Applications for the program are now being accepted online.
Source: Alberta Agriculture and Forestry
CCGA Launches 2019 Cash Advance Program With Interest Rate Savings For Farmers
3 months ago
-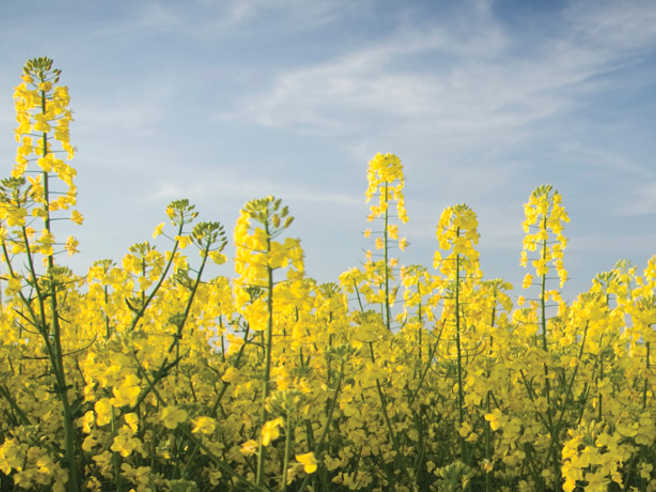 Starting March 5, farmers wanting to get a jump start on their spring cash advance can submit their 2019 Advance Payments Program application form to Canadian Canola Growers Association (CCGA). New this year, farmers who take out an interest-bearing advance will benefit from a reduced interest rate below prime. CCGA has also expanded its advance offering with four new organic grains including wheat, oats, peas and flax.
"Farmers anxious to complete their advance application before seeding have been contacting us," says Rick White, CEO of CCGA. "Having our application form ready well in advance of the April 1st program start date is just one way our team is enhancing cash advance services for Western Canadian farmers."
In the past two years, CCGA has implemented several important changes to its cash advance services, and in 2019, the organization is taking another step to create even more value for farmers. "We are passing on the benefits from our operational efficiencies directly back to farmers who use the program," says White. "Beginning this April, farmers who have an interest-bearing advance with CCGA, will benefit from an interest rate of prime minus 0.5%."
Through CCGA, farmers can access advances on nearly 50 field crop and livestock commodities. Farmers can apply for a cash advance of up to $100,000 interest-free and an additional $300,000 at prime less 0.5%. Combined, that amounts to $400,000 at a blended interest rate well below prime and considerable borrowing cost savings.
CCGA has implemented several changes that directly benefit farmers who use the program. "Last spring, we reduced the program administration fee, and in September we launched a new online account system that was designed with direct input from our customers," says Dave Gallant, Director of Finance and Operations at CCGA.
"By applying in March, farmers can have their advance processed during our pre-application period, which means their advance could be approved and advance funds available to them early in April," says Gallant. "Our first advances will be issued to farmers on Monday, April 1st."
Farmers wanting to apply for a cash advance are encouraged to call CCGA's Winnipeg office at 1-866-745-2256 to apply over the telephone. "Our experienced team make it easy for new customers to apply," says Gallant. Farmers can also download an application form at CCGA's website or existing customers can soon use the new online application system directly accessible from their online account.
For farmers who have short-term financing needs, CCGA will continue processing applications for the 2018-19 cash advance program through March. The final date CCGA can issue an advance under the current program is March 31, 2019.
CCGA represents canola farmers on national and international issues, policies and programs that impact farm profitability, and has been administrator of the Government of Canada's Advance Payments Program since 1984.