Alberta Barley Announces Results of its Nomination Period, Including New Directors
11 months ago
-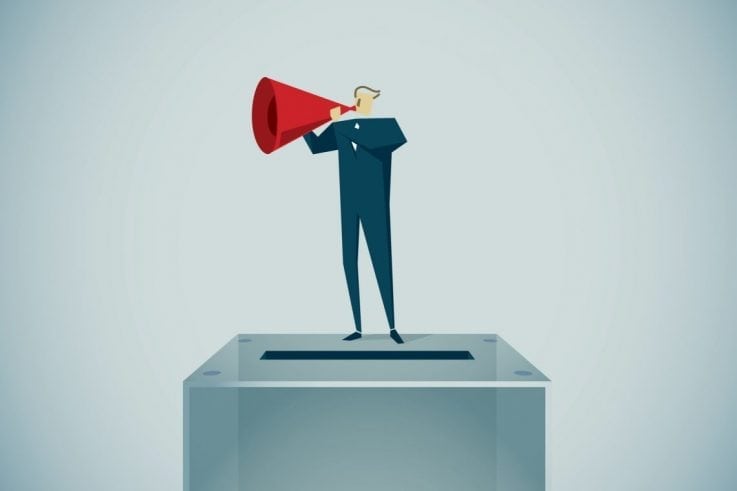 Following the November 1 deadline for nominations, Alberta Barley welcomes new and returning directors, and will be holding an election in region 3 to fill another director position.
Representing all regions, Tara Sawyer from Acme joins the board as director-at-large by acclamation, replacing Brian Sewell from High River. Alberta Barley thanks Sewell for his service to farmers. Neil Gorda from Willingdon was also acclaimed as a director for region 4. Gorda is entering into his final term as an Alberta Barley director.
In region 3, an election will be held for candidates Connie Matson from Wetaskiwin and Dick Wymenga from Leslieville. The election will take place at the region 3 Next Level Farming meeting on November 13 in Lacombe. Both Matson and Wymenga are ending their current terms as region 3 delegates. The successful region 3 candidate will replace Jason Lenz who has served his final term on the board. Alberta Barley thanks Lenz for his dedication, including serving several years as chair before passing the torch to current chair, Dave Bishop.
Alberta Barley's nomination period also resulted in two delegates by acclamation including region 1 delegate Brad Berger from Nanton and region 2 delegate Roy Newman from Blackie.
Alberta Barley has 34 delegate positions with vacancies currently available in all regions. Farmers are encouraged to nominate their peers during the Next Level Farming meeting for their region. More information about Next Level Farming meetings can be found here.
Source: Alberta Barley
AFC Amalgamation
11 months ago
-
In October 2019, the membership of the Agriculture and Food Council of Alberta voted to amalgamate with the Alberta Rural Development Network, effective November 1, 2019.
The transition is actively underway, and the amalgamated Alberta Rural Development Network (ARDN) intends to launch the newly created agri-food programming in 2020.
In addition to the amalgamation, the ARDN will be connecting with former members, stakeholders and others interested in advancing the voice and support for entrepreneurs in the food system in Alberta.
Who is ARDN?
The Alberta Rural Development Network (ARDN) is a partnership of nine Albertan colleges and universities, working together to support and enhance rural development. These institutions have combined their expertise, ideas and resources to strengthen Alberta's rural way of life. The value of this network is that it draws on the strengths of diverse organizations, gathers and disseminates information, conducts research, and perhaps most importantly, has deep connections in all regions of the province. The mission of the ARDN is to facilitate, support, and champion rural community development through collaboration, research and service provision and our primary objectives are to:
Providing a resource to help communities develop capacity, identify community needs and follow through on opportunities to build stronger futures in rural Alberta.
Facilitating strategic research on economic, environmental, agriculture/agri-food, and social issues affecting the well being of people in rural communities.
Expanding access to training and education in rural communities.
Providing a proactive source for up-to-date information, knowledge and models of best practice in rural development.
The Future: 
Those interested in taking a leadership role in advocating for and supporting agri-food businesses in Alberta are encouraged to reach out to [email protected].
Source: AFC
AgriProfit$ – Benchmark Your Cost Of Production Performance
11 months ago
-
"AgriProfit$ is accepting registration this fall and will be scheduling data collection for the 2019 production year between January and April 2020," says Ann Boyda, livestock economist with Alberta Agriculture and Forestry.
AgriProfit$ investigates the profitability, financial efficiency and risk-bearing ability of the entire farm operation. It examines how each enterprise interacts with one another and affects profitability.
"The program helps producers understand their performance and profitability over time, and how their operation compares to other like-businesses," she explains. "It looks at how the contributions from each enterprise – cow-calf, backgrounding, forage, pasture, crops – contributes to the whole picture. Individual enterprise performance compares the effectiveness of specific inputs when producing income, such as feed for livestock."
She adds that AgriProfit$ lets producers compare their individual farm performance to their peers.
"Knowing basic performance benchmarks are valuable as they provide context within your production region or type of production system. Participating producers find out what is possible, best practices and a way to measure their own progress towards their own farm goals."
What is involved
Participating producers need to collect and organize the data for their farm's income, expenditures, inventories of assets and liabilities. They receive a guide to help them navigate through the collection process. A business specialist also visits the farm to help gather the needed data into an electronic survey.
"In return for the time and effort needed to compile this information, the producer receives a report on the performance of their operation," she adds.
This report includes the whole farm balance sheet, income statement and enterprise cost and returns examined on a per unit of production basis – per bushel, per tonne, per pound weaned, etc. – and on a per unit of investment basis – per acre, per cow.
Participating producers also receive a benchmark report of similar operations. "This comparison provides an idea of whether they may need to consider actions to increase revenue or reduce costs."
Boyda says that AgriProfit$ ensures that information is on an 'apples to apples' basis. "Data has to be compared in a consistent manner across farms with consistency in inventory valuation, asset valuation, net income calculations and depreciation, for example."
AgriProfit$ is a free service. Producer information is held in strict confidence. Only aggregated, non-identifying information is published.
Learn how to enroll in AgriProfit$.
Source: Alberta Ag
AWC Calls For Nominations Of Farm Leaders To Join Board Of Directors And Regional Representatives
1 year ago
-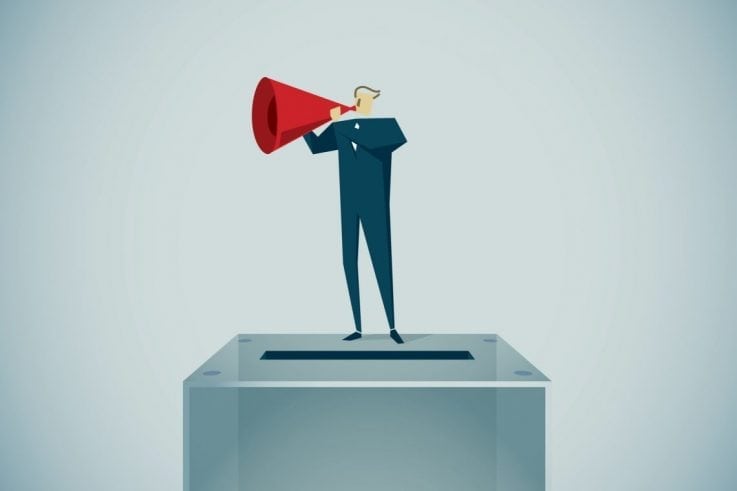 The Alberta Wheat Commission (AWC) is now accepting nominations for farm leaders in Regions 1 and 5. Positions open for nomination include, two directors and three regional representatives in Region 1 in southern Alberta to the US border, as well as two directors and three regional representatives in Region 5 in northwestern Alberta, including the Peace River region.
Elected directors and regional representatives will be leaders providing strategic direction to AWC on behalf of wheat producers in Alberta. Farmers are encouraged to nominate peers who would be adept at representing producers in their region, as well as working with AWC's management team throughout the year.
"Farmers who want to represent growers in their area and contribute to leading our industry forward should submit a nomination form," said Gary Stanford AWC chair. "I have had the privilege of being part of AWC's board of directors since its inception and I am extremely proud of AWC's work. There are numerous facets that affect farmers beyond the farm-gate. Through AWC you can contribute and have an influence on your industry."
Nomination forms can be downloaded on our elections page and must be returned in writing to the AWC office by Friday, November 1, 2019 by fax (403-717-1966), email at [email protected] or mail (200-6815, 8 St NE, Calgary, AB, T2E7H7). Producers in Region 1 and 5 will also receive a package in the mail with more information and a nomination form.
Elections for Region 1 will take place at the Region 1 meeting in Lethbridge and Region 5 elections will take place at the Region 5 meetings located in Barrhead and Falher. Regional meeting information can be found on our events page.
More information about nomination requirements, the roles of directors and regional representatives and regional meeting dates can be found on the governance page. A region map can be found here.
Source: The Alberta Wheat Commission
Alberta Agri-Food Exports
1 year ago
-
Alberta's overall agri-exports increased in 2018, with value-added process products leading the way.
"Alberta agri-food exports refer to agriculture and food products that are grown and processed in the province and then shipped to other countries," explains Barbara Pekalski, trade research statistician with Alberta Agriculture and Forestry (AF).
These exports include primary agriculture commodities such as live animals and crops, and processed agricultural and food products.
Pekalski says that in 2018 Alberta set a record, exporting $11.6 billion of agricultural and food products around the world.
"These exports were 3.2% higher than in 2017. Increases were reported mainly in exports of value added processed products while exports of primary commodities declined. Over the past 5 years – from 2014 to 2018 – the revenue from agri-food exports averaged $10.6 billion annually."
Wheat continued to be Alberta's largest export in 2018, followed by beef, canola seed, crude canola oil, and canola cake and meal.
"These top five products combined, represented 66% or $7.6 billion of Alberta's total agri-food exports," she says. "All these products showed increases in value with the exception of canola seed which declined."
Alberta exported its products to 145 countries in 2018. "Almost 80% or $9 billion of Alberta agri-food products were exported to the top five markets – the United States, China, Japan, Mexico and Indonesia."
She adds that the U.S. remains Alberta's largest market, taking about 38% of the provincial total at $4.3 billion. The U.S. is the largest market for Alberta cattle, hogs and beef.
"China is an important contributor to Alberta's agri-food exports. During the past 5 years, exports to this market doubled from $1.3 billion in 2014 to $2.6 billion in 2018. China is Alberta's largest market for canola seed and crude canola oil, and it ranked second in exports of canola cake and meal. In 2018, China accounted for more than one-half of Alberta's total exports of canola – including seeds, oils, cake and meal."
Nationally, Alberta is the third largest exporter of agri-food products after Ontario and Saskatchewan, accounting on average for about 20% of the Canadian total. Alberta is the number one exporter of beef and live cattle in Canada and the second largest exporter of wheat and canola seed.
The source of these trade statistics is from the official data from the Statistics Canada, International Trade Division. AF statisticians customize the data to compile statistics on Alberta agri-food exports and provide the information upon request.
Source: Alberta Agriculture and Forestry 
New Report Highlights Prairies as a Significant Contributor to Canadian Organics
1 year ago
-
Canada Organic Trade Association's latest report shows continued growth of Prairie organic acreage and operations in 2018. This is the fifth report on Prairie organic operations and acreage published by the Canada Organic Trade Association (COTA) and commissioned by the Prairie Organic Grain Initiative.
"The Organic Agriculture in the Prairies 2018 Data Report is one of the Prairie Organic Grain Initiative's most important outcomes. The report has provided up to date acreage and operator information for Canada's Prairie Provinces since 2014 which had been lacking until the first report was published. Data is the most basic and essential tool required to help grow and develop the organic sector on the Prairies. We encourage organic farmers, businesses, and governments to use the data and share it widely." Marla Carlson, SaskOrganics Executive Director.
Key Findings
The Prairies continue to be a key contributor to the organic sector in Canada with 56% of total certified organic acreage.
Organic acreage was stable at 1.8 million acres between 2017 and 2018. All three Prairie provinces recorded over 28% growth in organic acreage between 2015 and 2018.
Certified organic operations went up from 1,840 in 2017 to 1,975 in 2018.
63% percent of Prairie acreage is in Saskatchewan (SK), 30% in Alberta (AB), and seven percent in Manitoba (MB); 55% percent of Prairie producers are in SK, 35% in AB, and ten percent in MB.
Overall, there was an increase in 123,300 field crop acres between 2017 and 2018, with much of that increase in wheat acres (113,513) followed by pulses (52,000). Barley saw the most significant decrease in production with a loss of 28,300 acres.
The increase in wheat acres in 2018 occurred primarily in Saskatchewan with 93,200 more acres, followed by Alberta at 34,800 acres. Meanwhile 14,400 less acres were grown in Manitoba.
The growth in pulses was primarily due to an increase of 33,300 more pea acres, 18,800 of which were in Alberta, 12,800 in Saskatchewan, and 1,700 in Manitoba.
There was a notable decrease in organic livestock operations in 2018 from 125 to 114. This is likely due to the change of consumer consumption behavior and the preference for plant-based
foods.
Since 2009, the number of organic processors increased by 61, reaching 266 in 2018.
The Prairie organic food and beverage markets are now collectively valued at over $850 million.
74% percent of Albertan grocery shoppers choose organics weekly.
The quality of data provided by certifying bodies, as well as the aggregation methodology are improving. However, there is still much work to be done to establish more robust collection and
analysis methods.
The operation and acreage data for the report was voluntarily supplied by certification bodies across Canada and the United States to COTA for analysis and release. COTA and experts in the organic sector conducted secondary research and analysis on the data provided to create this report.
Click here to read the report!
Source: Organic Alberta
Pricing A Salvage Crop
1 year ago
-
Recent hailstorms in the province have left some producers with severely damaged crops, but they could still have value as a feed source.
"These damaged crops may be a loss as far as going into the bin is concerned but likely have good value as a feed source especially in year like this with the potential of higher than normal feed prices," explains Ted Nibourg, farm business management specialist at the Alberta Ag-Info Centre. "The typical methods of harvesting a salvage crop are as greenfeed or silage."
Nibourg says that pricing a standing crop – what some call it after a hailstorm – can be difficult. Three factors are involved in valuing that crop including price, production, and costs.
"Price in the pit or the bale is the most difficult of the three to determine. Forage prices do not settle until late fall. Production is determined after the crop is put up, and the costs can also be calculated at that time using typical custom rates."
One method of arriving at price at this time of year is to use the guide of 12 times price of barley for silage. Says Nibourg, "Currently, the average barley price in the province is running $268 per ton or around $5.83 per bushel. This puts 35% dry matter silage in the pit at $70 per wet ton. Converting that to a greenfeed equivalent at 85% dry matter, gives us a greenfeed price in the bale of about 8.5 cents per pound."
"With those numbers in mind, we can calculate the value of the standing salvage crop," he explains. "If the salvage crop produced 4 wet tons of silage per acre, the cost of putting that in the pit would be around $17.60 per wet ton. That would leave a value of $52.40 per wet ton for the standing crop. If the yield jumps to 5 wet tons per acre, the costs for putting it up is reduced to $16.55 per wet ton, using average custom rates. That level of production leaves $53.45 per wet ton for the standing crop."
He adds that from a greenfeed perspective, the process is similar. "If the greenfeed yields 1.5 tons per acre or 2.5 bales per acre weighing 1,200 pounds, the cost for putting up the greenfeed runs approximately $32 per bale. A 1,200 lb. bale at 8.5 cents per pound would be worth $102 per bale. Subtracting the $32 leaves a value of $70 per bale for the standing crop. Likewise, if the crop yields 1.8 tons per acre or 3 bales, the costs involved drop to $29 per bale, leaving $73 per bale for the salvage crop."
"Keep in mind that the prices used here are for illustrative purposes only and may not materialize as the crop season progresses," he adds. "Forage prices in this province do not settle until late fall. At that time, most producers have a good idea of overall forage production. By late October, one can reasonably estimate the type of winter to expect which has a bearing on feed disappearance. The fall calf market will give a good indication whether calves will be back grounded or sent directly to feedlots, and also what the cull rate on cows will be."
Source: Alberta Ag
Consultations Begin On Farm Freedom And Safety
1 year ago
-
Albertans can participate in an online survey to help shape the future of farm workplace legislation
Farms and ranches operate differently than other employers in Alberta. The previous government's Bill 6 was passed with limited public input and in the face of strong opposition from farmers. This government will repeal Bill 6 and introduce the Farm Freedom and Safety Act after a period of extensive consultation.
"Alberta farmers need common-sense rules that promote farm safety – not process, not red tape," said Devin Dreeshen, Minister of Agriculture and Forestry. "We're going to repeal Bill 6, and I plan to meet with farmers this summer to develop the legislation to replace it."
Minister Dreeshen will undertake a consultation tour this summer, meeting with farmers, ranchers and organizations across the province.
In response to initial discussions with agriculture organizations, the government will seek input on:
recognizing that a farm is unlike other businesses, and that farmers and ranchers require flexibility in meeting workplace standards
requiring employers to have workplace insurance but allowing a choice of market insurance or the Workers' Compensation Board, if basic coverage standards are met
exempting small farms from employment standards legislation, similar to New Brunswick
promoting education and best practices to improve farm safety
minimizing red tape and reducing the regulatory burden on farmers and ranchers, while still ensuring basic safety standards
An online survey is also available to members of the public looking to share their views.
Quick facts
The online survey is open until Aug. 31, 2019.
Minister Dreeshen has already met with key industry leaders and will be at events across the province this summer, seeking input from Alberta's farmers and ranchers.
The minister and other MLAs will participate in grassroots conversations with Albertans about the Farm Freedom and Safety Act throughout the summer.
This engagement fulfils the government's commitment to launch immediate, comprehensive consultations with farmers, ranchers and agricultural workers.
Source: Alberta Canola
Joining Forces to Drive Canola's Value and Access to International Markets
1 year ago
-
The joint investment of federal government and industry to support market access and development is critical to building canola's value and growth potential for the future, says Canola Council of Canada (CCC) president Jim Everson.
Agriculture and Agri-Food Minister Marie-Claude Bibeau made the announcement from a farm near Airdrie, Alberta. The federal government investment of up to $3.8 million will allow the CCC to make progress on two of the canola industry's Keep it Coming 2025 strategic priorities: differentiated value in the marketplace, and stable and open trade. It is being made through Agricultural and Agri-Food Canada's AgriMarketing Program, under the Canadian Agricultural Partnership.
When combined with contributions from the canola industry, more than $7.6 million will be invested over the next three years. This initiative includes contributions from the Canadian Canola Growers Association on a brand development program aimed at building awareness and demand for canola oil and meal in emerging markets.
"The continued partnership of the federal government alongside industry is great news for the entire canola value chain," says Everson. "Now more than ever, we need to invest and work together to create a positive trade environment and opportunities to diversify markets."
More than 90% of Canadian canola is exported as seed, oil or meal. This funding will help the industry to maintain and grow access to international markets, as well as build the reputation of canola around the world through activities such as:
Working with technical experts to have canola's world-leading sustainability practices recognized so it can be freely used for biofuel in the U.S. and the EU.
Building relations with our customers in Asian markets and their governments so that we address regulatory differences and concerns before they become market access issues that harm the industry.
Conducting in-market research about our customers so that we're strategic in how we maintain the canola brand and grow our reputation.
Proactively working to ensure our canola meets the requirements of our export customers – such as our efforts through the Keep it Clean program.
Efforts will be focused on established and emerging global markets including the U.S., China, Mexico, Japan, the European Union, South Korea, Vietnam and Thailand.
Source: Alberta Canola
BASF Introduces New Distribution Model for Agricultural Solutions in Western Canada
1 year ago
-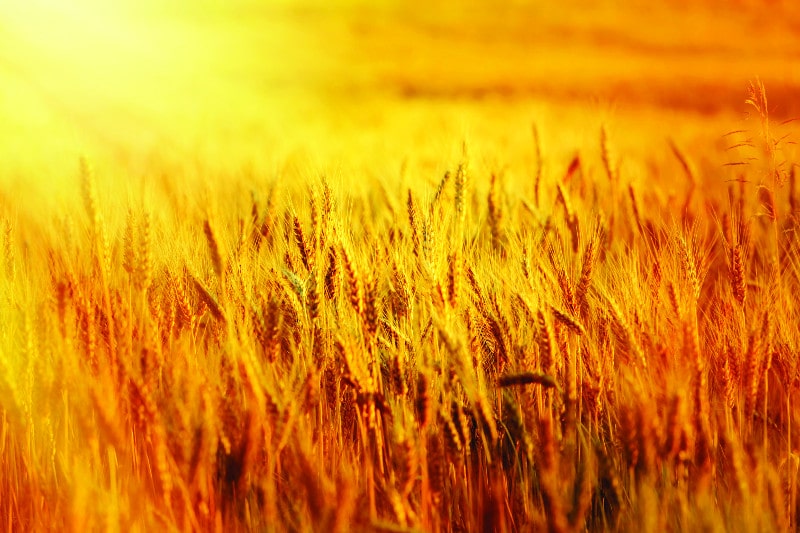 BASF will launch an enhanced RetailConnect distribution model for its Agricultural Solutions portfolio, which will work directly with independent retailers across Western Canada. The introduction of a direct-to-retail distribution model follows the acquisition of a range of businesses and assets from Bayer nearly one year ago.
"RetailConnect enables a stronger relationship with independent retailers," said Jonathan Sweat, Vice President, Agricultural Solutions, BASF Canada. "BASF recognizes the need to provide an even more efficient, agile and holistic service to meet the evolving needs of our customers. RetailConnect is the change required to provide the enhanced customer experience independent retailers expect."
With an anticipated transition at the start of the 2020 growing season, RetailConnect will provide a more direct connection to BASF's retail and grower customers. In turn, it will increase demand transparency and offer improved warehousing, transportation and logistics service – including 24-hour product delivery during growing season to most regions in Western Canada.
The decision follows the successful execution of RetailConnect in the market during the 2019 growing season for BASF's InVigor®, Liberty® and Centurion® products. In 2020, RetailConnect will expand to service BASF's entire Agricultural Solutions portfolio to independent retailers in Western Canada. The company will continue to distribute products through its wholesale model in Eastern Canada.
"RetailConnect demonstrates our commitment to adapting how we do business to meet the evolving needs of our customers. Together with our independent retailers, we look forward to how this new relationship will continue to help Canadian farmers get the most out of every acre," said Sweat.
Source: BASF