China has Stopped Buying all Canadian Canola Seed
2 years ago
-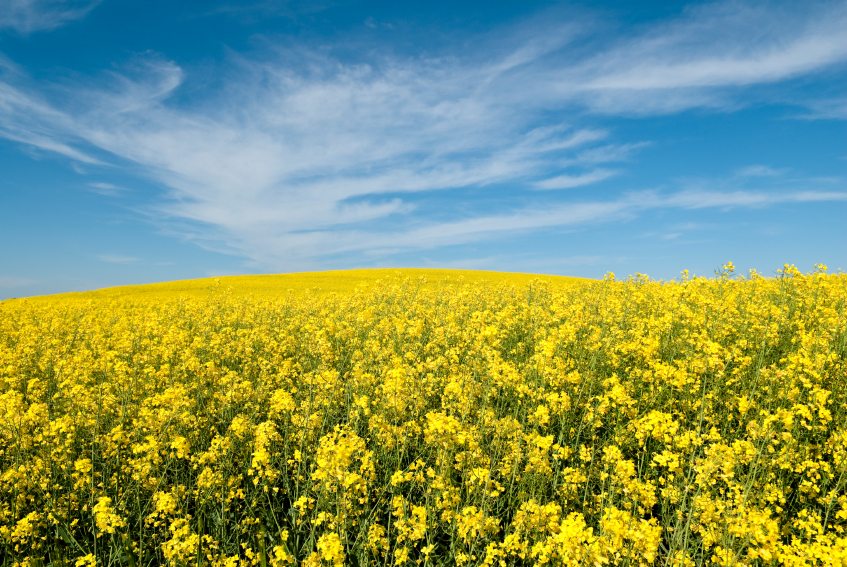 Trade tensions with China concerning Canadian canola seed just escalated.
Canola seed exporters report that Chinese importers are unwilling to purchase Canadian canola seed at this time, the Canola Council of Canada says. The news comes just weeks after China announced it had revoked the sales licence for canola supplier Richardson International. China said the move was related to pests and disease detected in the crop, although no evidence was presented showing Canadian canola has phytosanitary issues.
"We're disappointed that differing viewpoints cannot be resolved quickly," says Jim Everson, president of the CCC. "Under the circumstances, Canadian canola seed exporters who normally ship to China have no alternative but to supply customers in other countries who value high-quality Canadian canola."
China has been a major market for Canadian canola, accounting for approximately 40% of all canola seed, oil and meal exports. Canola seed exports to China were worth $2.7 billion in 2018. Demand has been very strong until recent disruptions.
"Canadian ministers and government officials have responded quickly to Chinese concerns, however, technical discussions are unlikely to lead to an immediate resolution," says Everson. "We urge the Government of Canada to continue to intensify efforts to resolve the situation."
The Canadian canola industry makes every effort to meet the requirements of customers and their governments around the world, the Canola Council notes. From seed developers, growers, processors and exporters, all segments of the value chain coordinate to ensure consistent and high-quality canola.
"Canadian canola is of the highest quality because of our world-class quality assurance systems," says Everson. "We have a long-standing history of delivering on quality and reliability. We will continue to provide our customers with high quality canola and promote stable trade based on science."
Canadian Agricultural Strategic Priorities Program announced
2 years ago
-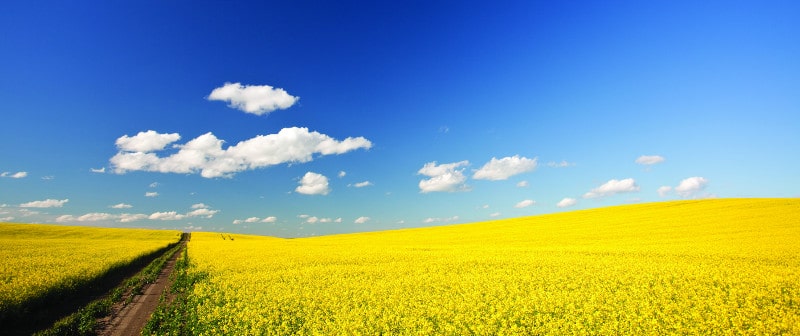 Canada's agriculture and agri-food system contributes over $114 billion to our gross domestic product, and provides safe, nutritious and sustainable food for the world, while creating well-paying jobs for our middle class. The sector is working hard to find innovative approaches to respond to growing domestic and global demand while addressing emerging challenges and maintaining its environmental sustainability.
On February 12 while celebrating Canada's Agriculture Day with farmers, ranchers, food processors, industry leaders and youth in Ottawa, Minister of Agriculture and Agri-Food Lawrence MacAulay announced the new Canadian Agricultural Strategic Priorities Program (CASPP), an investment of $50.3 million over five years. Funding available through this program will help facilitate the sector's ability to address emerging issues and capitalize on opportunities.
The CASPP focuses on four priority areas: adoption of new technology; environmental sustainability; strategic development and capacity building; and, emerging issues. Examples of potential projects could include those addressing artificial intelligence technology, tools to assess future labour and skills needs, bio-crops, environmentally sustainable farming techniques and strategies to help the sector adapt to changes in consumer preferences.
The program also builds on other Government of Canada initiatives to support competitiveness and sustainability in the agricultural sector. These include the $3-billion, five-year Canadian Agricultural Partnership, $70 million announced in Budget 2018 to support agricultural discoveries in science and innovation to address climate change and soil and water conservation, the $25 million Agricultural Clean Technologies Program, and the Strategic Innovation Fund.
Quick Facts
The Canadian Agricultural Strategic Priorities Program is a $50.3 million, five-year investment to help the agricultural sector adapt and remain competitive. The new program replaces the Canadian Agricultural Adaptation Program.
Applicants may apply at any point during the life of the program, until available funds have been fully allocated.
Projects must be national in scope or deal with cross-sectoral issues. Applications for the program are now being accepted online.
Source: Alberta Agriculture and Forestry
CCGA Launches 2019 Cash Advance Program With Interest Rate Savings For Farmers
2 years ago
-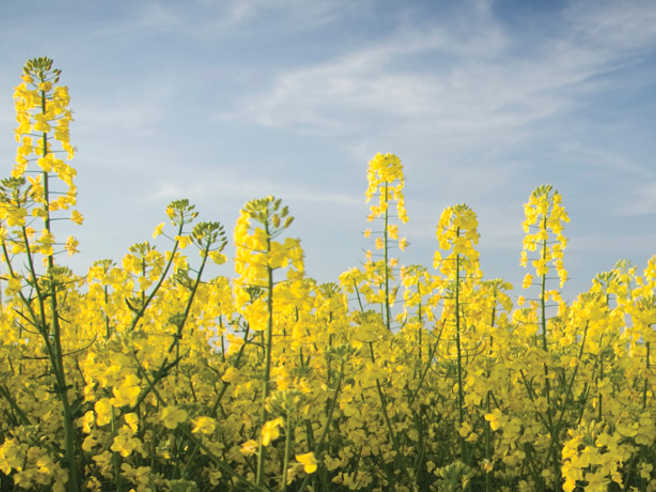 Starting March 5, farmers wanting to get a jump start on their spring cash advance can submit their 2019 Advance Payments Program application form to Canadian Canola Growers Association (CCGA). New this year, farmers who take out an interest-bearing advance will benefit from a reduced interest rate below prime. CCGA has also expanded its advance offering with four new organic grains including wheat, oats, peas and flax.
"Farmers anxious to complete their advance application before seeding have been contacting us," says Rick White, CEO of CCGA. "Having our application form ready well in advance of the April 1st program start date is just one way our team is enhancing cash advance services for Western Canadian farmers."
In the past two years, CCGA has implemented several important changes to its cash advance services, and in 2019, the organization is taking another step to create even more value for farmers. "We are passing on the benefits from our operational efficiencies directly back to farmers who use the program," says White. "Beginning this April, farmers who have an interest-bearing advance with CCGA, will benefit from an interest rate of prime minus 0.5%."
Through CCGA, farmers can access advances on nearly 50 field crop and livestock commodities. Farmers can apply for a cash advance of up to $100,000 interest-free and an additional $300,000 at prime less 0.5%. Combined, that amounts to $400,000 at a blended interest rate well below prime and considerable borrowing cost savings.
CCGA has implemented several changes that directly benefit farmers who use the program. "Last spring, we reduced the program administration fee, and in September we launched a new online account system that was designed with direct input from our customers," says Dave Gallant, Director of Finance and Operations at CCGA.
"By applying in March, farmers can have their advance processed during our pre-application period, which means their advance could be approved and advance funds available to them early in April," says Gallant. "Our first advances will be issued to farmers on Monday, April 1st."
Farmers wanting to apply for a cash advance are encouraged to call CCGA's Winnipeg office at 1-866-745-2256 to apply over the telephone. "Our experienced team make it easy for new customers to apply," says Gallant. Farmers can also download an application form at CCGA's website or existing customers can soon use the new online application system directly accessible from their online account.
For farmers who have short-term financing needs, CCGA will continue processing applications for the 2018-19 cash advance program through March. The final date CCGA can issue an advance under the current program is March 31, 2019.
CCGA represents canola farmers on national and international issues, policies and programs that impact farm profitability, and has been administrator of the Government of Canada's Advance Payments Program since 1984.
Alberta Seed Processors' board of directors re-elect president, elect new vice-president
2 years ago
-
The Alberta Seed Processors' provincial board of directors are pleased to announce that Hector Ouellette has been re-elected as president and Tom Coppock has been elected as the new vice-president of the organization.
Ouellette has been a part of the board of directors for 15 years in the Falher Co-operative Seed Cleaning Plant in Falher, Alberta. He has been farming near Girouxville, AB, for over 30 years and also owned a small trucking company in the oil and gas sector.
"I look forward to another year of representing this great Association," said Ouellette. "We have a lot to do and I am eager to continue representing our 67 farmer-owned processing plants."
Ouellette was originally elected to the board in January 2016 to represent region seven, located in Northwest Alberta, which encompasses 14 plants in the Peace Country – including two plants in B.C.
"While I have enjoyed my time in this role, this will be my last year on the provincial board as I am not planning to seek re-election," added Ouellette. "I would like to thank our membership for supporting me, and I will strive to support our new vice-president as he learns and grows into his role on the executive."
The Association's new vice-president Coppock lives in Castor, AB, with his wife Wendy, and farms cattle and grain. He is also the chair of the Alliance Seed Plant in Alliance, AB.
"I am grateful that my fellow board members have trusted me with this position," said Coppock. "I am committed to helping make sure our Association represents our members and works towards a bright, profitable future for the industry."
Coppock was originally elected to the board in January 2017 to represent region three, located in Southeastern Alberta. He will replace former vice-president Dan Brachman, who will continue to serve as a director for region four.
In other organizational news, the Alberta Seed Processors' Manager's Association has appointed Hugh Baier (Provost) and Greg Andrews (Three Hills) as representatives on the provincial board.
Source: Alberta Seed Processors
Grain Growers of Canada holds second annual National Grain Week
2 years ago
-
Grain Growers of Canada (GGC) members from coast to coast are in Ottawa this week to meet with government as part of the second annual National Grain Week which runs from February 26-28. This year's theme, From Report to Reality, focusses on harnessing the recommendations in the Agri-Food Economic Strategy Table Report released in September 2018.
"This Report is an opportunity not to be missed for our industry," said Jeff Nielsen (Olds, AB), GGC Chair. "We are excited about the future of grain farming in Canada and are ready to work with government to achieve success."
The Report lays out clear deliverables for government and industry aimed at supporting the growth of agriculture, agri-food and the Canadian economy as a whole. As a naturally innovative industry, agri-food is a growth driver and GGC members have been pleased to see the Government's recent recognition of that fact.
"It is so important as farmers that we take the time to come to Ottawa and meet directly with government on a regular basis," said GGC Vice Chair Markus Haerle (St. Isidore, ON). "Our sector has unique needs which focus on trade, innovation, infrastructure, and a strong regulatory environment; all of which are addressed in the EST report."
The Report is just one in a series of recent reports that acknowledge the agri-food sector's potential including the Barton Report, Budget 2017, and the Fall Economic Statement from November 2018. The Government has a focus on growing the middle class, and, as key contributors to strong rural economies grain farmers are clear partners in achieving that goal.
In addition to government meetings, National Grains Week includes a Parliamentary reception on Tuesday, February 26th where Agriculture and Agri-Food Minister Lawrence MacAulay will deliver remarks.
"Now that Canada is once again in a federal election year it is all the more important that grain farmers are vocal in our needs and advocate for our industry," added Shane Stokke (Watrous, SK), GGC Vice Chair. "We are proud of what we contribute to the economy and look forward to working with government and our industry partners to ensure that Canada's grain sector is sustainable and competitive for generations to come."
Source: Grain Growers of Canada
Farmers' Markets And Food Regulations Webinar
2 years ago
-
Learn the ins and out of food regulations as they apply to Alberta approved farmers' markets during a free webinar on March 13, 2019.
Alberta Health Services will share the requirements vendors need to meet to sell food products at these farmers' markets. Participants will also learn the difference between Alberta approved farmers' markets and other public markets, as well as what can and cannot be sold. The webinar will also cover how to safely display product and the requirements for sampling.
Register for Alberta Health Services Food Regulations for Farmers' Markets on Wednesday, March 13, from 9 to 10 a.m.
Source: Government of Alberta
Was Your Farm Profitable in 2018?
2 years ago
-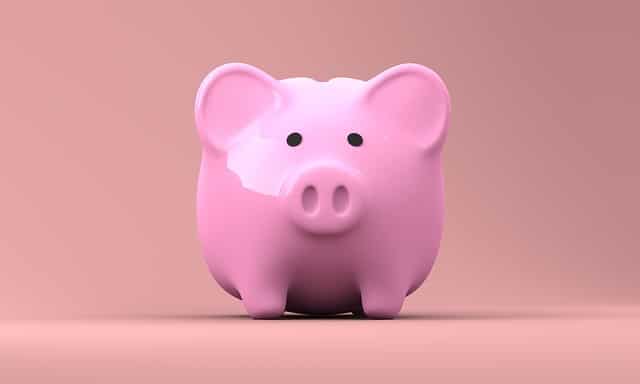 Now is a good time to gather information to convert cash statements to accrual income and expenses statements. Dean Dyck, farm business management specialist at the Alberta Ag-Info Centre, looks at how to check for farm profitability.
"The majority of farms still report their incomes and expenses on a cash basis via their annual income tax returns with the goal of avoiding or postponing income tax," explains Dyck. "Very few actually have an accurate accrual statement prepared to give them a true picture of profitability, and if their farm made a profit."
Dyck adds that the goal, after all, is to make a profit. "Accruing your income and expense statement also gives you the information so that you can drill down and really know your cost of production. It allows you to reflect on those decisions you made during the last cropping season, and to see if they generated a profit."
"With the right information you can convert those cash statements to accrual," he says. "This will give you a true picture of income and expense for your farm and if you made a profit. This information is invaluable in developing your projected income statements and marketing plan for 2019. It will allow you to make better decisions into the future and fully understand your cost of production."
"You will have a better understanding of what your breakeven points are and when you can take a profit. This knowledge will direct your marketing plans, and your adoption of risk management tools to protect that profit. If you are currently operating as a corporation, the financial statements generated will include an accrued income statement."
Items that will affect the calculations are year-end numbers for inventories of livestock, crops for sale, feed on hand, purchased supplies, accounts receivable, accounts payable and accrued interest.
Dyck says that now is the time to collect those numbers. "Most farmers will have these numbers available either from the year-end statement that they provide to their banker or accountant or from their annual AgriStability returns."
The only number that may not be readily available is the accrued interest at year-end, so he says that number can be requested or calculated at this time. "Producers need to have the required numbers for the beginning of the year and end of the year for the accrual adjustments to be calculated properly for any given year. 2018 year-end numbers become 2019 beginning year numbers. Ask your accountant or business advisor to assist you in accruing your cash statement."
Depreciation is the tricky one, says Dyck. "Income tax returns may have capital cost allowance (CCA) numbers, but those can be quite different from the actual depreciation numbers that should be charged as a business expense. For the historical accrued net farm income numbers to be meaningful, depreciation amounts must reflect true depreciation of the assets used to generate an income. This may be close to 16 per cent for your equipment line and two to four per cent for your grain and machinery storage. If you are in an intensified livestock operation, depreciation on building and equipment could be higher."
"The primary goal of any business is to generate a positive net income and to make a profit. Profit is not a dirty word. Once you make a profit, the issue is how to invest it and protect it from being taxed," he adds.
To learn how to accrue income and expense statements go to The Income and Expense Statement. For more information, visit the Farm Manager Homepage or call the Albert Ag-Info Centre at 310-FARM (3276).
Source: Alberta Agriculture and Forestry
Alberta Canola Producers 2019 Board of Directors
2 years ago
-
The 29th Annual General Meeting of the Alberta Canola Producers Commission was held January 29 at the FarmTech Conference in Edmonton. Following the Annual General Meeting, the Board elected John Guelly from Westlock as the new Chair, and Kevin Serfas of Turin as the new Vice-Chair.
Alberta Canola is pleased to welcome two new directors to the Board:
Wayne Schneider of Nisku, replacing Renn Breitkreuz in region 6
Roger Chevraux of Killam, replacing Dale Uglem in region 11
No nominations were received for region 12, where Brian Hildebrand retired from the Board. Growers that are interested in representing region 12 should visit albertacanola.com/elections
The Board of Alberta Canola would like to thank outgoing directors Renn Breitkreuz, Dale Uglem, and Brian Hildebrand for all the hard work they have done on behalf of Alberta's canola farmers.
Renn joined the Board in 2014 and served on a variety of Board committees, and represented Alberta Canola on the Canadian Canola Growers Association (CCGA) Board as well as Vice Chair and Chair of the Board.
Dale joined the Board in 2016 and served on the Grower Relations & Extension and Research committees, represented Alberta Canola on the Board of the CCGA and served as Chair of the FarmTech Planning committee.
Brian joined the Board in 2017 and served on the Research and Government & Industry Affairs committees.
Visit albertacanola.com/about for more information on the Board of Directors, the committees that guide the board, and Alberta Canola's regions.
The mission of Alberta Canola is to support the long term success of canola farmers in Alberta through research, extension, consumer engagement, and advocacy for canola farmers.
Source: Alberta Canola
Viewpoints: Looking for Win-Win Scenarios
2 years ago
-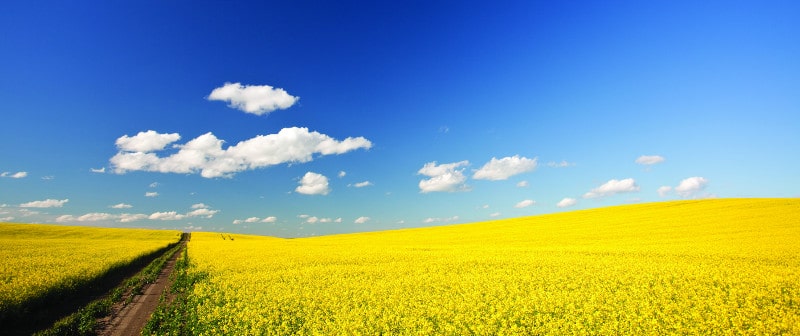 From the future of variety development, regional variety trials, and value capture models in Canada, to the importance of applied research groups in Alberta, Alan Hall, Agricultural Research and Extension Council of Alberta's executive director, shares his thoughts with Alberta Seed Guide on the shifts taking place within the province and the country.
ASG: Do you see any shifts occurring in seed variety development or regional seed trialing?
AH: Over time, we're seeing more varieties being developed by private companies as opposed to government or university breeding programs — that's an evolution. We've already seen this happen in canola. It's beginning to happen in pulses, and we're seeing it in cereals. We're going to see more of that, particularly in the wheat area.
With that, will come changes to how variety trial work is financed. Right now, it's financed from fees paid by variety owners or those who have distribution rights. To some degree, the trials are subsidized. For example, the applied research groups that I'm involved with, they don't get full cost recovery on the trial work they do, but they still do it because it's very useful to farmers in their areas, and these associations are owned and operated by farmers. However, I suspect over time they'll want to move to a more self-sufficient business model.
Farmers want reliable, comparative data to help them select varieties. They want to see head-to-head data about different varieties from public and private breeding programs, to determine how they perform under the same conditions, relative to each other — that helps farmers with their selection process. Farmers value this consumer report style where there are neutral third parties doing the testing.
ASG: Why are the protocols put in place for regional variety trials so important?
AH: Protocols are important to keep the data that's being collected consistent — so that you're comparing apples with apples. For example, if organization number one designed their own trials and organization number two designed their trials differently, and company number three did them differently yet again, we wouldn't be able to roll that data together and get anything meaningful out of it in terms of statistical analysis.
Having common protocols is critical for solid, dependable data that can be pulled together and analysed. It ramps up the quality and confidence in the results, otherwise all you've got is a collection of anecdotal information.
Every year a breeder science committee reviews the process and what adjustments need to be made, whether that's protocol design or the operations of the program. There is scientific oversight to maintain quality.
ASG: How do you see the future shaping up with more varieties developed by private companies? What have other countries experienced having undergone similar shifts?
AH: If we look at the canola industry in Canada, what it has done is it has given farmers considerably more choices. The number of varieties available to them will be significantly larger than what's currently there, which will increase the need for regional testing.
If we look at Australia, they have what's called the National Variety Testing Program. Australia has university-, government-, and privately-generated varieties, which is a similar mix to what we have here. The program involves more than 600 sites across the country where varieties are trialed. What they have found is microclimates affect a variety's performance. For example, when the same variety is grown at two different sites, say, 40 miles apart, that variety may perform better at one site simply because of changes in soil or the agroclimate.
From this, they have found niche opportunities for varieties in Australia. Having many varieties available improve the odds that farmers will find one that fits their niche. This is highly valued by Australian farmers, and they say is most helpful to their bottom lines in the variety selection process.
In Canada, we have a limited number of sites, and for some farmers they can be a hundred miles away. As private companies come on board with more breeding, in a perfect world, we will see a more robust regional variety trialing process than what we have in the province today, which is in the neighborhood of 20 to 25 sites. Perhaps in the future that might be 300 to 400 sites in Western Canada. I have a suspicion it could be a growth area in terms of trialing. How do you finance something like that? It takes more money. It takes more in-field delivery capacity to run the plots.
In Australia, the national variety testing program is funded through the Grains Research and Development Corporation. Farmers support the organization with a one per cent of sales levy, which is sort of like our checkoff system in Canada.
This farmer-run organization takes in about $150 million per year in checkoff money as well as another $40 million from the Australian government and $10 million generated from intellectual property. The organization funds a lot of research and development in various areas, such as agronomy, cropping practices and genetics, but one of the key benefits it provides is the regional variety trial testing. Farmers in Australia love it.
I'm not sure if, over time, something like this will emerge in Western Canada. There has been lots of coffee talk about that sort of an approach, but I don't see any evidence that western Canadian farmers are moving in that direction at this point.
ASG: Do you have any thoughts about current and future funding models for agricultural research?
AH: One of the reasons for our trip to Australia was to look at how that country is organized and conducts its affairs. The Grains Research and Development Corporation model is great. Basically, what it has done is it has provided a good scale of operation — with $200 million you can do a few things. So, they're not fragmented and it's very well organized.
They have a good committee system from the local level right up to the national level, so there is farmer input and farmer guidance to GRDC activities all the way along. The board of governance is farmer-dominated, albeit there are other people on the board as well, but the majority are farmers, and a farmer is always the board chair.
It was interesting to see the GRDC's ability to react quickly with funds. It was probably 15 years ago now that chickpeas were getting pretty common in Australia. It got to the point where farmers started experiencing some disease pressures in their crops. The GRDC simply stated, "We're going to solve this problem." They didn't solve it with a small project here and there. The GRDC basically threw a few million dollars on the table, organized a team of plant researchers, and they solved the problem within two to three years.
They're able to get things organized because of the scale they operate at. If that was Canada, you might see a whole series of small projects, and in ten years you'd still be spinning tires.
We don't react as quickly because we don't have the same set of resources to work with. When I say "we" I'm talking about all the stakeholders, not just any one group. Typically, if we have a problem we look to government — we knock on Ag Canada's door. In Australia, with the GRDC model and significant revenues at hand, they're not going to the government to ask for help, they're going to the government saying "We're doing this, and if you want to be involved we'd welcome you, but we're going to do it anyway." It's a different mindset.
ASG: Could the Australian funding model work in Canada?
AH: Just because it works there doesn't mean it'll work here because people think differently and there are cultural differences, et cetera. You have to work it through. Right now, we operate on seed royalties. There's a limited income from seed royalties that goes back into supporting breeding programs.
In Australia, they implemented end-point royalties. Farmers are paying royalties on all of the crops they produce with a variety as opposed to paying a royalty on the seed. That model has generated significant revenues for ramping up breeding programs. They have evolved from being relatively small — and running on nickels and dimes — to really strong breeding programs because they have a good revenue stream through end-point royalties.
When that system came in around the year 2000, had Australian farmers been able to vote on it, they would have turned it down. All they could see was money going out the door. But today, they would not want it taken away. Australian farmers say they love the system because they get better varieties quicker than they would without the end-point royalty system. Now they think of it not as a cost but as an investment. However, it took a decade to get there.
ASG: How do you think an end-point royalty model would be received here?
AH: The way farmers know it's a good thing, is if they get a return in their pocketbooks from the investments they're making. Unfortunately, it takes a leap of faith. You have to do it in order to see if you get a return on investment. I don't know how they will get past that, but that's where some of the discussions on this are going.
End-point royalties provide Australian seed companies with a better revenue stream, so they are ramping up their breeding efforts. Australian farmers are putting more money into the system, but over time they found they were getting better results in terms of varietal performance. Farmers told us they're capturing value with their yields or disease resistance, or whatever it might be, and the companies are capturing value in that they have added revenues to operate breeding. It's a win-win scenario.
However, when the system was implemented not everybody looked at it that way, but farmers have come around to that way of thinking after a decade's experience. I think it will be the same thing in Canada. If Canadian farmers want to go down that road, then there'll be some angst in the early years. They'll wonder why all this money is going out with nothing coming back. However, if it's well run, they'll get returns. Over the longer term, they'll wonder why they were so worried.
ASG: Where are farmers getting value for their money with respect to research in Alberta?
AH: The applied research groups in the province are filling a very critical piece. These groups are adapting and applying varieties and technologies so they work at the local level, bridging the gap between regional farm needs and the materials released by research stations and universities. The groups also work with farmers to develop better practices to deal with issues farmers are facing, like disease or drought.
Those organizations are owned by farmers and run by farmers and are providing some solid information back to farmers to incorporate into their operations.
The applied research groups are active on two fronts — on the crop front and the forage and beef front. Those organizations are running on nickels and dimes. We need to get behind these groups because they're doing excellent work, especially in remote locations, such as Oyen, Falher and Fort Vermilion. And it could only get better if they have more resources to work with.
Those groups, such as the MacKenzie Applied Research Association and SARDA Ag Research, exist in various forms right across the province. Information, varieties or technologies from research stations or universities don't always work in these regions without some adaptations.
For instance, these regions experience different climate conditions and have five or six hours of extra daylight in summertime — they've got more in common with northern Russia than they do the southern Prairies. Those research groups are developing information that's very useful to farmers in those areas.
Farmers need to keep the foot on the gas directing these groups to make sure they're working on the problems, barriers, or opportunities that affect their farm businesses. If they're doing the right work for farmers, and they do it well, it seems to me we have another win-win situation.
Tax Credit Rate For Alberta Canola Producers In 2018 Is 17.43 Per Cent
2 years ago
-
Canola growers in Alberta that do not request a refund of their check off from the Alberta Canola Producers Commission qualify for a tax credit for the 2018 tax year.
The Scientific Research and Experimental Development (SR&ED) tax credit allows canola growers to claim the tax credit for that portion of the check off paid that was used to fund qualifying research.
"The tax credit is an additional benefit for growers who pay check-off on crops like canola", says John Guelly a farmer from Westlock, Alberta and the Chair of Alberta Canola's research committee. "Farmers are funding research into finding solutions to agronomic issues like clubroot, while being able to capture some of that investment back at tax time."
The tax credit rate for Alberta canola producers in 2018 is 17.43 percent. For example, if an individual grower paid $100.00 in check off to Alberta Canola in 2018, $17.43 is the eligible amount to be earned as the tax credit.
The tax credit can:
offset federal taxes owing in the current year,
be received as a tax refund,
be carried forward up to 10 years to offset federal taxes owing, or
be carried back 3 years to reduce federal taxes paid in those years.
Individual producers must file a T2038 (IND). Farm corporations must file form T2SCH31.
For more information, contact the Canada Revenue Agency or your accountant.
More information on the SR&ED tax credit can be found on the Canada Revenue Agency Website at www.cra-arc.gc.ca/txcrdt/sred-rsde
Source: Alberta Canola