Blazing a Trail: The Next Phase of the Accredited Seed Treatment Operation Standards implementation
2 years ago
-
The scope of the Accredited Seed Treatment Operation Standards is about to expand. All commercial seed treatment operations, including those treating cereal and pulses, must successfully complete an audit of the standards by Dec. 31, 2020. Non-compliance will be enforced by an industry no-ship policy effective Jan. 1, 2021. Alberta Seed Guidespoke with Russel Hurst, CropLife Canada's vice-president of sustainability and stewardship, about the journey ahead on the road to standards compliance and the effect implementation will have on industry stakeholders.
ASG: What has the journey been like so far toward implementing the Accredited Seed Treatment Operation Standards?
RH: The whole process has been a unique journey. One of the program's early drivers was to address environmental, health and safety protocols within the seed treatment sector. We viewed seed treatment, which was a rapidly expanding component within the pesticide sector, as a gap in our stewardship program.
This is a vibrant seed industry. If we have robust environmental, health and safety standards, we can stay away from onerous provincial and federal government regulations: in an ideal world, we can communicate that national standard to provincial ministries of agriculture and the environment and the Pest Management Regulatory Agency at the federal level.
The process may be led by CropLife, but we do a lot of briefings with seed growers, seed cleaning co-ops and seed companies to make sure their wants, needs and desires are met. At the end of the day, maybe not everyone is happy 100 per cent of the time, but we're looking to this process to answer how we continue to culture a vibrant seed sector.
Generally speaking, we're fairly happy with how 2018 turned out. By July, 382 facilities across the country, which is the majority of operations, had successfully passed the audit. About three dozen facilities are in the process of finalizing their audits, however, they didn't get certified for the 2018 seed treatment year. Typically, those were facilities that weren't treating corn, canola or soybeans, but have aspirations of doing so.
The largest number of certified facilities is in Manitoba, primarily because that's where a high number of seed growers are located and it's where the soybean business has expanded significantly over the last couple of years. That number will trend upwards in Saskatchewan and Alberta over time.
Any new facility coming online that wants to treat seed commercially — soybeans, canola, and to a lesser extent corn — in Western Canada, will have to complete an audit.
ASG: What are your observations from the first year of program implementation?
RH: In terms of the lessons we've learned from the audit process to date, we've had a very low level of compliance and enforcement issues. Individuals who did try to purchase designated seed treatment products from an ag-retailer usually weren't fully aware of the requirements — it was more misinformation or misunderstanding rather than deliberate non-compliance.
We also learned the audit protocols must be meaningful to mobile seed treaters. When we first started auditing facilities we had a handful of mobile treaters — they were the exception. Within the audit protocols, roughly two-thirds are applicable to mobile treaters.
This fall, the working group will be going through those audit protocols to ensure they're meaningful to mobile treaters because of the unique way their businesses operate.
We also see continuous improvement to a facility's ability to do paperwork, training, education and documentation. That's been the biggest gap throughout the entire process. All operators, and these are incredibly smart people, know their businesses very well. The biggest gap has been showing us that from an audit standpoint, through documentation. This is a work in progress. It's something we'll look to improve upon through templates, or by helping people help themselves.
Moving forward, we'll likely see associations and registrants in the seed treatment business get more involved because they see it as an opportunity to help their members or customers.
One observation that took us by surprise is this process helps governments increase their levels of compliance with regulations, such as provincial licences for example. We can let an operator know they need a licence for X, Y or Z, but we do that in a safe way.
ASG: What is the path forward from now until the end of 2020?
RH: We'll continue to use the designated seed treatment products list, which will get updated and reissued annually at a minimum. Typically, the list will be updated toward the end of October, as this is the time of year most new registrations coming online for the next crop year are completed. We'll do this for the seed treatment years 2019 and 2020.
ASG: What happens beyond 2020?
RH: The program is going to change for 2021. The direction from our May CropLife board meeting was to implement phase II of the Seed Treatment Operation Standards program. We're going to do away with the designated seed treatment products list. All commercial seed treatment operators — if you're treating seed for sale or gain we deem you a commercial treater — will be required to go through and pass an audit by Dec. 31, 2020, to access seed treatment products. A no-ship policy will be implemented Jan. 1, 2021.
If you're a farmer treating seed on-farm, continue to do what you've been doing. If you're a commercial treater and you're treating corn, canola and soybeans, continue doing your audits, you've already gone through that checkpoint. If you're treating cereals or pulses commercially, by 2021 you must complete an audit.
For those seed treatment facilities in the cereals and pulse space, it's going to be the same journey the corn, canola and soybean operators went through from 2014 to 2018. They're just going to do it a couple years later.
In terms of preparing the industry for that, some of these sites have already completed a pre-audit as part of phase I. We will go through that same process for phase II of the program.
If you're a commercial seed treatment facility that hasn't gone through this process, we highly encourage completing a pre-audit. I am also fairly confident there will be some sort of pre-audit incentive.
The key piece about the pre-audit is the operator has a GAP assessment, so they have an incredibly clear understanding of what they're doing now and what they need to do to pass an audit.
The message we try to convey is this doesn't need to be a $10,000 investment, it can be significantly less than that. You just need to identify as an operator what best fits your operation. We do that as part of the pre-audit. We also supply templates for facilities, and we build a binder: we'll provide the operator with the facility's documentation requirements. Basically, operators need to fill in the blanks. They need to make it meaningful for their operations.
The purpose of the build-a-binder is for operators to understand the risks unique to their operations, to develop mitigation strategies and to understand where the risks impact them. It's a journey sites go on of self-identification and things they can do to improve the environmental, health and safety impact of their operations.
The reality is, these types of programs aren't going away: if we didn't do it, there'd be government regulations in one form or another. It allows us to create our own destiny.
ASG: How does implementation of phase II affect industry stakeholders?
It gives farmers purchasing commercially treated seed an assurance that as of 2021 all facilities across the country, and currently the ones treating the noted commodities, adhere to an industry level of best practice. Farmers benefit from consistent, high-performing products, which in turn protects their investments.
Regulators benefit because their needs are being heard. And if when we act on those needs we're doing it in a manner that is implementable and reasonable, they're happy.
From the standpoint of commercial seed treatment operators, after they've gone through the process, I believe everyone will feel their operations were improved. Registrants will have an assurance their products are being used correctly from an environmental, health and safety aspect. Also, that their products are going to perform in the field — and for them that's the holy grail.
Canola Breeder Dedicated To His Craft: Dr. Habibur Rahman Has Made Significant Contributions To The Industry
2 years ago
-
Plant breeding wasn't Dr. Habibur Rahman's first interest. Indeed, Rahman initially thought he would get into the field of human or plant genetics.
But a chance conversation with a family friend convinced Rahman to enter an agricultural university after graduating from high school, and the rest, as they say, is history.
The eminent canola breeder first became interested in genetics when his high school biology teacher taught the class about the genetics behind human eye colour.
"I became very interested, learning about genes and chromosomes and cells. But when I finished high school, I thought I would study botany at university where I can get specialization in plant genetics," he says. "But my brother's friend suggested I attend an agriculture university that has a genetics department."
Rahman attended Bangladesh Agricultural University, receiving his Bachelor of Science in Agriculture with Honours in 1980 and his Master of Science in Agriculture in Genetics and Plant Breeding in 1982. He completed his Ph.D. in Plant Breeding and Genetics at Royal Veterinary and Agricultural University (now known as Copenhagen University) in 1988.
From January 1989 to September 2003, Rahman worked as a canola breeder/senior breeder with a Danish seed company, Danisco Seed. During this period, he developed (solely or jointly) 47 spring and winterBrassica napus canola, high-oleic and low-linolenic acid canola, and high erucic rapeseed cultivars for European and North American markets. At one time, one of his winter canola cultivars, Aviso, captured about one-third of the French market. This cultivar has been used as check for blackleg disease resistance by the French official authority.
In 2003, Rahman accepted a position to teach and lead the canola program at the University of Alberta (U of A). At the time he joined the university, clubroot emerged as a threat to canola production in Canada. He immediately began work on finding solutions, identifying clubroot-resistant Brassicagermplasm, introgressing resistance into Canadian B. napuscanola, mapping some of the resistance genes and, in collaboration with an industry partner, developing the first clubroot resistant canola cultivar carrying multiple clubroot resistance genes.
Over the past 15 years, Rahman has continued his mission to improve canola for Alberta and Canadian crop producers. He introgressed exotic genes/alleles from different exotic gene pools, such as European winter canola, Chinese semi-winter type and rutabaga, and allied species, such as B. oleraceaand B. rapa, into Canadian canola, and developed a canola cultivar by the use of genetically diverse materials. And he contributed to the knowledge of the value of different gene pools for increased seed yield in hybrid canola cultivars.
In addition, Rahman has:
Introgressed earliness of flowering from the C genome of the late-flowering species oleracea(Chinese kale) into B. napuscanola and mapped the flowering time genes and established their association with seed yield for use in breeding.
Identified the B genome chromosomes of carinatathat carry resistance to blackleg disease for the introgression into B. napuscanola.
Developed different fatty acid mutant lines of oleracea, including low-linolenic acid (C18:3), and characterized the C18:3 mutations at sequence level for use in the breeding of B. napuscanola.
Mapped several agronomic and seed quality traits and identified molecular markers for use in marker-assisted breeding.
Developed more than 120,000 SSR markers from the BrassicaA genome for use in breeding.
Developed (solely) four additional canola cultivars for commercialization in Canada.
Rahman says the continued evolution of plant breeding has been a boon to the industry. When he entered the plant breeding field, he said only the most traditional plant breeding techniques were in place.
"But then in the early 1980s, doubled haploid breeding came about, and it was very fascinating and interesting," he notes. "Then in the late 1980s/early 1990s a new tool came – the use of molecular markers in plant breeding. This was a big change, and we're increasingly using molecular markers today in plant breeding."
Other changes Rahman has seen during his career are the development and use of transgenics traits, and the development of hybrid canola cultivars.
As science continues to grow by leaps and bounds, Rahman says we should see more integration of molecular markers and genomics tools in breeding of crop cultivars.
"We've had molecular markers for many years now, but it has not been integrated into most breeding programs that much," he says. "I expect the use of marker technology to increase as costs decrease."
When he's not in the lab at the U of A, Rahman teaches an undergraduate plant breeding course, Genetic Improvement of Crop Plants, and the graduate course Plant Breeding. He has also been teaching the graduate course Seminar in Plant Science. Over the past five years, he's graduated nine M.Sc. students and over the course of his 15 years at U of A, 13 M.Sc. and two Ph.D. students. He currently supervises four M.Sc. students and supervises or co-supervises four Ph.D. students. He also supervises two postdoctoral fellows, two research associates and three technicians.
Since joining the U of A, Rahman has published 45 papers in refereed journals and eight papers in conference proceedings (over his lifetime 65 papers in refereed journals, 14 in conference proceedings and one book chapter). He has received several research grants as principal investigator or co-principal investigator for conducting breeding research on canola in the areas of clubroot and blackleg disease resistance, genetic diversity and heterosis, earliness of flowering and maturity without yield penalty, clubroot and blackleg disease resistance, yellow seed colour and seed meal quality, fatty acid profile of oil and increasing seed oil content.
There's no doubt Rahman possesses strong academic and commercial plant breeding expertise, and the combination of these two makes him a very unique plant breeder. He has made huge contributions to plant breeding research, to training of the next generation of plant breeders, and has made important contributions to the practical application of research for the development of commercial cultivars.
Despite a highly-successful plant breeding career, Rahman isn't slowing down. He's got plans and dreams.
"I hope to have more money and more time to do more research to integrate molecular tools in breeding," he says. "And I'd like to see all students include a molecular component in their research and integrate this with breeding.
"I would also like to see more integration of molecular tools and research, including the finding of beneficial genes and alleles in Brassicavegetables and allied species, in the breeding of canola cultivars; lots of important genes and alleles can be found in Brassica– beyond the boundary of B. napuscanola. If I had a few million dollars, I'd put up a centre for this."
No I in Team: Family and Customers Drive Solick Seeds Ltd.
2 years ago
-
When speaking with Len Solick of Solick Seeds, it is clear there are two driving factors behind his business: his family and his customers.
"We wouldn't be able to do what we do without the family base," Len says.
Backing up a few years — 30-plus years to be exact — Len was in the engineering field for quite some time, living in Edmonton as well as working in the Arctic.
"I was all over the place and had a couple of close encounters in the Arctic, and then I decided it was time to move on."
Moving on included buying a farm in Halkirk, Alta. in 1978 after working a bit on his parents' farm in Lacombe, Alta. "We started out as a commercial grain and cattle enterprise. Through transition, in 1986, I grew my first pedigreed seed crop. That was because of the Crow Rate — I saw freight would be an issue going forward. That was one of my main reasons for getting into the seed business — we were able to market off the farm. My grandfather was actually in the seed business quite a few years back. He was a founding director of United Grain Grower. My parents farmed southeast of Lacombe, grain and cattle … I guess I continued on in that direction."
Moving onto the farm with their then one-year old son at the time, no one could predict that the family — and the operation — would grow.
Len's wife, Lucy, and sons Kelsey and Corwin all work on the farm. Len says Lucy is behind the scenes doing a lot of the paperwork. Other than a full-time hire, and maybe an extra body for occasional help in the busy seasons, Solick Seeds is family owned and operated. Len and Lucy's daughter Kim resides in Lacombe with her husband, Rieley and three children.
But on the farm, it is all about family teamwork.
Spring is the most hectic with seed delivery, seed pick up, and treating and seeding their own crops as well. Corwin and Kelsey do all of the seeding and spraying, and at harvest everyone is out there doing their part. One of the biggest labour demanding jobs is the cleaning of all operations whether it be the bins, equipment or machinery used; combines and grain dryer being the biggest jobs. Len says many hours are spent all year on this which most people do not realize.
Due to the difficulties to get hired labour, Solick Seeds opted to not set up their own seed cleaning operation. All of the seed is cleaned at the Forestburg Co-op Seed Cleaning Plant Ltd. This involves many hours of trucking, which both sons are involved in.
Len's oldest son, Kelsey, is a heavy-duty mechanic by trade, and Len says Kelsey is an innovator when it comes to equipment. Kelsey looks after all the equipment, making sure that everything is ready and working. He also does most of the marketing.
As far as innovation goes, Len is aware the younger generation of farmers are keeping things moving forward in terms of customer service and ensuring Solick Seeds has everything its customers desire. He says without his sons, Solick Seeds would not be where it is today.
But as innovation advances the industry, Len says there is nothing better than touching base with his customers — personally. He knows how valuable his customers are, and he wants to ensure they are well taken care of.
"I love to talk to the people. I like to touch base afterwards — find out how things have been since the year has gone by. Sometimes I don't get to everyone, but I like to touch base with them to see how a particular product has worked for them."
During the winter months is when you would usually see Len on the phone, every night, catching up with his customers.
"I do a lot of that — people are more relaxed then and have a bit more time. Farmers are really good — if they don't like the product they'll tell you in about 30 seconds. On the other side, if it is our product we can improve on or if there is something else they are looking for, that gives us a couple of months to work toward a variety we can work into our rotation if we don't have it. Len says they gain valuable information and assistance from many sources, but the Field Crop Development Centre and the Lacombe Research Centre has been exceptional.
In the springtime, Len says he is the guy in the yard. "I am there talking to my customer and I enjoy that the most because it gives me an idea as to what's going on. Maybe I am not totally there loading the trucks, but I am at the scale or someplace."
Len says he learns as much from his customers as they do from him. And that propels some of Solick Seeds' business decisions.
"We take that information — after the sales year has gone by — and we sit down and say, 'Okay, what can we do better to look after these customers?'"
Solick Seeds farms some 4,000 acres of pedigreed seed, including but not limited to peas, barley, wheat and spring triticale for its niche market. Commercial canola is also grown every year. Len is well aware of two key factors in the farming industry; you cannot make everyone happy all the time … and you can't control the weather. But you can control your relationship with your customers and who you work with. And for Len, that is his reward after a hard day's work.
Capturing Value, Funding Innovation
2 years ago
-
Accessing superior genetics and seed is one way to ensure that Canada remains competitive in global agriculture. We talk with industry experts about the mechanics of funding innovation in cereals research through the concept of value creation/capture.
Many years of discussion about how to ensure more innovation in cereal seeds is finally coming to fruition.
Historically, cereal seed breeding has been dominated by public institutions, supported by taxes and producer contributions. Because of this, and because Agriculture and Agri-Food Canada (AAFC) has indicated it will not be increasing its level of investment in cereal breeding, many industry players have been calling for a way to make sure private breeding firms are enticed to do more cereal breeding — by securing their return on larger investments.
Some time ago, a task forcecalled the Value Creation Working Group was created to look at the issues, and two leading funding models eventually emerged. One is a producer-facilitated royalty collection system of varieties registered after Feb. 27, 2015 (known as an end-point royalty). Royalties generated would be distributed to breeders based on a variety's market share, possibly using existing collection systems. However, if a royalty is collected on seed, no royalty would be collected on harvested material.
The other contender — the preferred option of the Canadian Seed Trade Association's Intellectual Property Committee — is a royalty collection system enabled by contracts, where breeders or their representatives use contracts when selling certified seed of varieties registered after Feb. 27, 2015. This system involves the collection of royalties on any farm-saved seed, known as a trailing royalty.
The latter is clearly the winner, reports Lorne Hadley, task force member and executive director at the Canadian Plant Technology Agency. "The seed industry has had long discussions about this over the last eight years and both the CSTA and the Canadian Seed Growers' Association have endorsed the model of trailing royalties," he says. "Certain companies want to proceed with this and market this value to producers."
Hadley notes that producers already decide what seed to buy based on expected value, and those varieties that have value and are priced appropriately will have the market share. "We are trying to put in place a system to start by using pedigreed seeds, and the best varieties among them get the most return."
For his part, Darcy Pawlikbelieves the trailing contract model is the right one as it's based on well-understood principles of by existing contract law. The head of the Syngenta Cereals Portfolio for North America and vice-chair of the CSTA's IP Committee notes the trailing royalty option is ideal for all acres grown of the varieties in question to be tracked, and also provides flexibility for the breeder in terms of the parameters that can be set.
Rod Merryweather, CEO of FP Genetics and a member of several seed organizations, points out that this model could involve existing collection mechanisms already established by licensees of grain varieties, such as single-use contracts. He adds that the existing system for confidentially tracking every grower who uses midge tolerant wheat could be easily be adapted to collect trailing royalties.
"This system would also enable us to also track the use of certified seed, and make sure that a grower is not paying twice for the use of the variety."
Another benefit of the trailing royalty model, says Merryweather, is that trailing royalties also enable differential royalties on different varieties and crops. He says differential trailing royalties would be competitive in that breeders would be fairly compensated for every use of the variety, with growers deciding to use new varieties where the royalty appears worth the investment.
How it Might Work
While there is much to still be decided on, Hadley notes that an efficient electronic contracting system is envisioned. Similar to how canola is marketed, distributors will decide if payments will be applied per acre or pound of seed. There will be no interference with provincial check-offs.
Pawlik believes the end result will draw on similar situations elsewhere. In his view, an effective system must include the ability to simply and transparently track seed sold and acres planted, and a flexible pricing mechanism associated with the value of individual varieties.
In Merryweather's view, rollout of a trailing royalty system will be quite simple.
"A database would be developed or modified to fit the collection of purchase information on certified seed for every grower which would then identify every purchase of certified seed," he says. "This information would be available to the licensee to administer the royalties. Growers would declare each year what crops have been planted and which variety was used to seed. After harvest, they would then declare production on each field."
Growers would therefore 'pay on production' and companies would then invoice them for the trailing royalty after verifying certified seed purchases and deducting such purchases (a pre-determined amount) so there is no possibility of paying twice. "The licensee would have the right to audit a grower if there was any dispute," he says. "All such audit costs would be charged to the licensee."
 Hurdles
In Pawlik's view, one of the largest hurdles would be a transfer of a significant portion of the costs associated with breeding activities to growers. But he believes that "so long as our objective remains truly aligned among the various stakeholders and parties in that we want to encourage greater investment by the private sector into cereal and pulse breeding, as well as the desire to have the strongest and most globally competitive ag sector, these hurdles can be overcome."
Along with that, Pawlik believes there will be a continued requirement for engagement, transparency, cooperation and foresight. "This will be critical if we are to achieve the vision and reverse the tide of investment that is flowing to other jurisdictions at the expense of Canadian agriculture, farmers and competitiveness."
As with any significant change, Pawlik notes that this new system will demand the acceptance of "a certain level of ambiguity," as well as the "patience to ensure the system evolves to best serve the needs of the participating stakeholders."
Tom Steve, general manager for the Alberta wheat and barley commissions, notes the idea of value creation hasn't come without controversy.
"I hear from farmers that wheat is a lower margin commodity on their farm, but they don't want to change anything. There's a fundamental contradiction there. Of course, no one wants to pay more for seed if they don't get an immediate return — they have a legitimate concern there," he says. "But here's the thing — we need to look longer term at where our competition is coming from, and where the yields and quality of our product need to go to be competitive long term. And the only way to do that is through value creation."
One of the only hurdles Merryweather can think of is getting agreement on the development of one system to track all aspects of the trailing royalty from seed purchase to future use of the variety.
"However, we have done this with midge tolerant wheatstewardship and on single-use agreements, so it is not that difficult," he reports. "However, we will need to be very transparent about how the system works so that there is trust in the system by all who use it. [We will also need to get] agreement from all interested parties to ensure that trailing royalties are fair and equitable."
At this point, Hadley notes the task force is now reaching out to farming organizations such as Grain Famers of Ontario and Alberta Wheat Growers, and meetings and presentations are being scheduled. "Producers need clarity about how it will work," he says. "The producer groups want to be sure that if they are paying more, they are getting more value…They just want the assurance that this program will actually increase the number of breeders and breeding programs going forward."
Pawlik is among those who believe that will indeed occur.
"We can expect, over time, an expanded diversity of materials to make their way through the research stages and into new product development," he says. "We will also see greater utilization of tools like marker assisted selection, double hapolids and, hopefully, new plant breeding innovations such as genome editing, for example."
Value Creation: What do Farmers Think?
The chairmen of Alberta Wheat and Alberta Barley say growers are largely uninformed and unsure about the conversation surrounding value creation in cereals.
Jason Lenz – Chairman, Alberta Barley
On whether growers are very informed on the topic of value creation:
"I don't think farmers are very informed about any of these discussions about value capture, or furthermore, about the Seed Synergy initiative. Certainly, anyone involved within industry organizations are somewhat aware of it, but I don't think the general farming public is aware at all."
On why planned consultations regarding value creation are so important:
"As a commission we're most concerned about the reasons behind value creation, and further, the details of the preferred collection model of the Canadian Seed Trade Association's Intellectual Property Committee, that being the trailing royalty model. Right now, there's not much detail. We suspect there will have to be a lot of administration built into it. What's the plan for any sort of compliance or enforcement? We don't have those answers to convey to our stakeholders."
On what it will take for many growers to accept the idea of value creation in cereals:
"As chairman and a farmer myself, I understand the need to attract more private investment into wheat and barley breeding, but farmers need to see benefit from that. Whether it's done through checkoffs or a royalty system, wheat and barley farmers need to see increased value come out of it and back into our operations. We need to see either significant yield improvement or improved disease resistance in wheat and barley varieties. I suspect that this will need to be viewed as a long-term investment by farmers."
Kevin Bender – Chairman, Alberta Wheat
On why the topic of end-point/trailing royalties is controversial among growers:
"There's a reluctance among farmers to have to pay yet another fee, and that is a historical phenomenon. Some growers are often critical about the high cost of canola seed, but yet most often the highest priced seed is the first to sell out. This is because our potential return on investment is better than it is with lower priced or older varieties. I think the same could be true for wheat. If there is value, growers will invest. By nature, we don't want to pay more or see another deduction on our grain check unless it's clear or proven that it will generate more profit.
On why many growers are not informed on the topic of value creation:
"No matter how hard we try to get the message out to stakeholders, it doesn't always get there, or it doesn't always get taken up. It's a hard one."
Three Alberta Visionaries Have Been Honoured By the Agriculture Hall of Fame
2 years ago
-
Three Alberta visionaries have been honoured by the Agriculture Hall of Fame in recognition of their contributions to the cattle-feeding, crop science and greenhouse industries.
"The Hall of Fame is a tribute to the ongoing legacy of agricultural innovation in this province," said Oneil Carlier, Minister of Agriculture and Forestry. "This year's inductees are pioneers in their fields who have worked hard for decades to improve agricultural practices, support growth in the industry and educate the next generation of Alberta farmers and ranchers."
This year's Hall of Fame inductees were honoured at a ceremony in Leduc on Oct. 26. They are:
Garnet Altwasser
Ronald Howard
Dietrich Kuhlmann
The Alberta Agriculture Hall of Fame was created to recognize individuals who have made significant contributions to the agriculture and food industry and to the development and sustainability of rural life in Alberta.
Since 1951, more than 130 Albertans have been honoured for their leadership and accomplishments within the agriculture sector.
Inductee biographies
Garnet Altwasser
Garnet Altwasser became a leader in Canadian agribusiness during his 30-year term as the president and Chief Executive Officer of Lakeside Farm Industries. Seeing the potential of Alberta's climate and agronomy to add value to the province's large ranching base, he co-founded and grew Lakeside Farm Industries into the largest single-site feeding operation in Canada. With the establishment of a beef-packing plant in Brooks, Altwasser also began the process of modernizing and growing Canada's beef-processing industry. He devoted significant assets to research and development in agronomy and animal husbandry, which led to gains in efficiency in both feed grains and cattle, helping to advance the entire Alberta industry. Altwasser was one of the first commercial adopters of Temple Grandin's cattle-handling designs, and was a founding director of the Alberta Cattle Feeders Association. Altwasser is insatiably curious and inquisitive about what works and what succeeds in industry, and he has quietly helped and mentored young people to enter and grow in the industry. Today, Alberta's cattle-feeding and beef-processing industry is large-scale and globally competitive, thanks in large part to Altwasser's long-range vision and leadership.
Ronald (Ron) Howard
Ron Howard has spent more than four decades supporting the growth and development of high-value crop industries in Alberta, working with more than 50 different types of crops and plant species as a research, extension and diagnostic plant pathologist. He has developed many groundbreaking protocols, screened hundreds of horticultural, specialty and field crop varieties and breeding lines for disease resistance, and evaluated more than 200 chemical and biological control products for efficacy against pathogens in these crops. Howard was integral to the expansion and development of the research facilities at the Crop Diversification Centre South, including the design and construction of the current state-of-the-art greenhouse research complex. Howard's greatest impact has been in his training of and influence on generations of farmers, agronomists, students and professionals. Through his willingness and eagerness to share his vast knowledge, Howard has prepared and delivered more than 1,000 articles, presentations and scientific publications during his career, including editing and contributing to the landmark resource book, Diseases and Pests of Vegetable Crops in Canada. A meticulous and ethical researcher, a skilled leader and a true ambassador for Alberta producers, his approachability and humility have made him a "go-to" person for help when it comes to plant disease diagnosis and management.
Dietrich (Dieter) Kuhlmann
Dieter Kuhlmann has been a leader in growing Alberta's horticulture industry for more than 50 years. Three generations of the Kuhlmann family are now actively involved in running the greenhouse, garden, and market, originally founded by Kuhlmann and his wife, Elizabeth, in 1962. They have maintained their focus on outstanding relationships and selling direct to the customer. Kuhlmann is an ongoing champion for the horticulture industry and the success of other growers, demonstrating that industry benefits by learning and working together. Kuhlmann is past-president and a founding member of the Alberta Greenhouse Growers Association, an organization set up to identify and collectively act on issues of critical importance to growers. Recognizing the opportunity for Alberta growers to market cooperatively, he also worked to establish Sunfresh Farms, a grower-owned packing and distribution facility, bringing better revenues to member farms. A former director of the Alberta Crop Industry Development Fund, Kuhlmann continues to promote local horticultural projects, believing that research and development is essential to the continued growth of the horticultural industry in Alberta.
Alberta Barley call for nominations for directors and delegates
2 years ago
-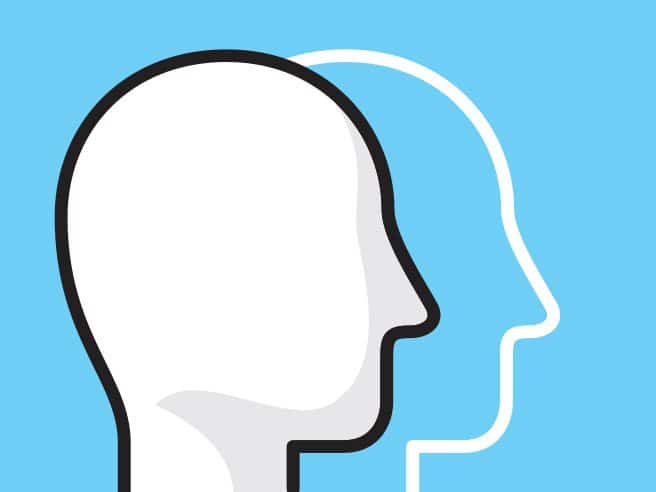 Nominations are now being accepted for Alberta Barley's 2018 director and delegate elections.
There are 25 positions available, including two directors in region five and six and one director-at-large available to producers located in regions one, three, five and six.
Thanks to board approval of reallocation of delegate positions based on barley production in the province, 22 spots are available for delegates with at least one opening in each of the Alberta Barley electoral regions.
"Alberta Barley works diligently on advocating for producers, and these elections are a great opportunity for farmers looking to make an impact to get involved," said Jason Lenz, Alberta Barley chair. The Bentley-area farmer began representing Alberta Barley as a delegate in 2009, has served as region three director since 2013 and was elected Chair in 2016. "Becoming a delegate or director is an effective way to make a difference in the industry and in your community."
Any farmers seeking a director or director-at-large position must submit paperwork via fax to Alberta Barley at 1-403-291-0190 or by email to [email protected] on or before October 31, 2018 at 4:00 p.m.
Elections, if required, for Region 5 and 6 will take place at the corresponding Next Level Meeting for the regions Westlock Community Centre on November 21 and Rycroft Ag Centre on November 19, respectively.
Votes for any director-at-large will be collected at all six regional meetings through a traveling ballot box, tabulated and then announced at the Alberta Barley AGM, December 12, in Banff.
Delegates are nominated and elected from the floor at each regional meeting.
All farmers running for a delegate or a director position must have produced barley in the region they are running for election in and paid a service charge on barley either in the current or previous two crop years. To be eligible for a director-at-large position, a farmer can have grown barley in any area of Alberta.
Click here for the director nomination form.
Click here for the director-at-large nomination form.
Source: Alberta Agriculture and Forestry
APG Seeks Advisors in All Zones to Advance Alberta's Pulse Industry & Develop Leadership
2 years ago
-
The Alberta Pulse Growers Commission (APG) invites pulse producers who want to grow the province's pulse industry while developing their own leadership skills to run for election as an advisor in their zone.
"Advisors are essential to the success and continued growth of the commission and Alberta's pulse industry," said APG Chair D'Arcy Hilgartner. "I began as an advisor and learned so much about APG and the pulse industry that when the opportunity came to be elected as a director, I was confident that I had the experience to step into that role."
Participating with the organization as an advisor is an opportunity for a producer to develop their leadership skills. Advisors help guide research and extension activities specific to their zone. Directors on APG's provincial board often serve as advisors first.
Positions are available for election in all zones this fall. Producers must have sold pulses within the last two years to be eligible to serve as an advisor. Pulse growers who are interested in becoming an advisor in their zone must be nominated by an eligible pulse grower at their zone annual general meeting listed below.
Zone 1 – Dec. 3, Heritage Inn, Taber
Zone 2 – Nov. 14, Strathmore Civic Centre
Zone 3 – Nov. 21, Westlock & District Community Hall
Zone 4 – Nov. 19, Rycroft Ag Centre
Zone 5– Nov. 22, Willingdon Recreation Centre
Pulse producers who have questions about advisor elections are encouraged to contact the APG office ([email protected]).
The Alberta Pulse Growers Commission represents 6,000 growers of field pea, dry bean, lentil, chickpea, faba bean and soybean in Alberta. Our vision is to have Alberta pulses recognized by consumers as environmentally friendly, healthy, nutritious, and recognized by all producers as being an essential element in a sustainable cropping system.
Source: Alberta Pulse Growers
Update To Agriprofit$ Crops And Forages Benchmarks
2 years ago
-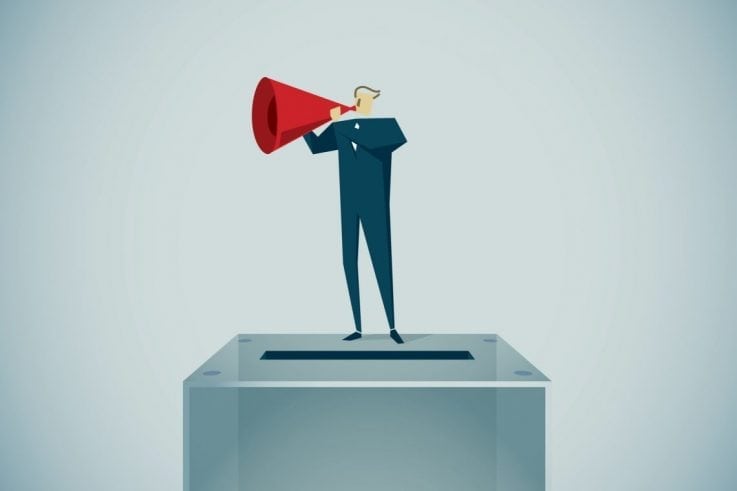 The AgriProfit$ program offers customized business analysis to help Alberta producers maximize profits and lower costs for their farms at no charge. Manglai, crop economist with Alberta Agriculture and Forestry, outlines the updates made to the AgriProfit$ crops and forages benchmarks.
The AgriProfit$ crops and forages benchmarks are the calculated averages of costs and returns by soil zones. These averages are calculated from the individual producer's data collected for the 2017 growing season through the program.
"This tool gives us a good handle on the producers' actual costs, revenues, and margins by soil zones for different crops and forages," explains Manglai. "Even better, this tool also provides the costs and returns for the top third producers where we have data available. It gives producers the opportunity to compare themselves to the top producers."
Manglai says that in past years, the crops and forages benchmarks mainly focused on regional comparisons. "As the program has grown, so has the ability to produce provincial benchmarks. The provincial level benchmark can highlight the production and management practices that are driving enterprise costs of production and profitability. In other words, regional and provincial benchmarks will provide additional information to producers achieving higher levels of profitability over time."
Producers can use these benchmarks in various ways depending if they have participated in AgriProfit$.
"If the producer has participated in the program, they can simply download the benchmarks of the soil zone of their farm's location," says Manglai. "The producer can then understand whether they are in the average group of producers, or they are in the top third group. If they are in the average group, they can even identify some of the cost and revenue items for improvement by comparing to the top third."
If the producer has not participated in AgriProfit$, they can look at the benchmarks for the soil zones where their farm is located. "They can then compare their own farm record to the benchmark averages and top third for the different crops. This provides them a good idea of where their farm stands compared to the averages group and the top third," he adds.
Crops and forages benchmarks for 2017 have been published for black, brown, and grey soil zones as well as provincial dryland soil zone.
Manglai points out that the costs and returns do not reflect the entire soil zone due to the limited sample size. "Producers have widely different management practices and sell to different end use markets even for the same crop in the same soil zone. So, benchmarks are posted only as an indication of the actual costs and returns, and additional information for crop producers to use."
Find the AgriProfit$ crop benchmarks analysis. Go to www.agriculture.alberta.ca/agriprofits to sign up for the program. For more information about the benchmarks, contact Manglai at 780-422-4056.
Grant Program Supports Health And Safety On Farms
2 years ago
-
A new farm and ranch safety grant launches Oct. 15 to help eligible agriculture employers comply with new occupational health and safety requirements.
The grant will help offset some of the costs employers may incur in complying with the new regulations. Up to $6 million is available through the program during the next three years.
On Dec. 1, the Occupational Health and Safety Code (OHS Code) will apply to farms and ranches that employ waged, non-family workers. This means Alberta farm and ranch workers will have similar health and safety protections as workers in other industries and other parts of Canada.
"Together with industry, we can continue to promote and deliver programs that support sustainable growth in the sector and foster a culture of safety on the farm," said Oneil Carlier, Minister of Agriculture and Forestry. "The Farm Health and Safety Producer Grant Program is just one way our government continues to support producers and ensure safe and healthy workplaces across the province."
Farm Health and Safety Producer Grant Program
Applications open Oct. 15, 2018 and the program runs until March 2021.
Farms and ranches with waged, non-family workers and a WCB account may apply for the grant.
The grant covers up to 50 per cent of eligible safety expenses to a maximum of $5,000 per year or $10,000 over the life of the program per eligible applicant. Expenses going back to Jan. 1, 2018 are eligible under the program.
Eligible expenses (with receipts) include things like:

First aid kits, fire extinguishers and warning signage.
Respirators, eye and hearing protection.
Health and safety programs, courses, education and training.
Seatbelt installation, warning lights and auger guards to improve equipment safety.
Source: Government of Alberta
Alberta Leads The Way With Hemp Processor Upgrade
2 years ago
-
The $800,000 investment in new equipment for the decortication line will help secure Alberta's leadership in the growing hemp industry and improve the quality and efficiency of hemp and flax fibres produced at the facility.
Improved fibres provide the foundation for a multitude of products, including green construction, automotive parts, erosion control, land reclamation, textiles, sustainable packaging and materials for the oil and gas industry.
A unique facility in an emerging market
Established in 2010 with a $3.9-million Government of Alberta investment, the Vegreville fibre decortication processing plant is the only one of its kind in the world.
Serving as a catalyst for industry growth, the pilot plant has been instrumental in advancing Alberta's potential in the emerging hemp market. The facility is a critical bridge for industry, supporting research and product development.
"The equipment upgrades at this unique facility will help ensure that Alberta is at the cutting edge of the growing hemp fibre sector," said Oneil Carlier, Minister of Agriculture and Forestry. "The improvements in production efficiency and quality will provide companies with the raw material they need to create high-quality, eco-friendly products while also providing further opportunities for Alberta farmers."
Jessica Littlewood, MLA, Fort Saskatchewan-Vegreville said that developing and expanding the hemp value chain provides an alternative cash crop for farmers in our area. "It's another proof that our government is on the right path when it comes to diversifying our economy and providing additional opportunities for our producers."
"Our scientists and engineers work with customized test batches of processed agricultural fibres from the decortication facility in Vegreville to create an ever-expanding range of products, with the potential to solve critical problems facing industries worldwide," said Dan Madlung, CEO BioComposites Group. "Our Terrafibre products use Canadian-grown fibres that are mainly decorticated and cleaned at the Vegreville facility and then manufactured in Drayton Valley. We are selling our high-performance and environmentally responsible products to green building, automotive, erosion control and horticultural markets."
Quick facts
Hemp is a multi-functional crop with different end uses, including seeds for food and oil, fibres for composite material and bio-active chemicals for ingredients in the food and personal health-care industries.
Decortication is the first step in processing which separates hemp into its valuable fractions –for textiles, composites, absorbents, building materials, animal bedding, mulch and more.
Alberta is the second largest hemp production jurisdiction in North America with 44,684 acres in 2017.
In 2016, the Canadian hemp industry was valued at $340 million and is anticipated to reach a market value of $1 billion by 2023.
Commercialization of hemp fibre for various applications is gaining momentum in Alberta with 34 new hemp fibre-based products being successfully introduced to market in the past year.
Source: Government of Alberta