Peace, Central Crop Prospects Dimmed Due to Excessive Moisture
2 months ago
-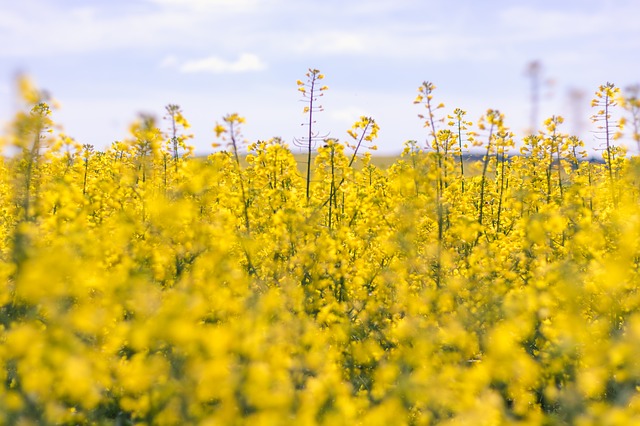 Crops in the Peace River district and central Alberta have had their potential limited due to excessive moisture and flooding in the area throughout the growing season, results from FarmLink's crop tour of Western Canada which took place over the last two weeks of July, show. Canola potential was affected in the area due to the excessive moisture.
Due to the pandemic the FarmLink team collected yields by themselves from across Manitoba, Saskatchewan and Alberta. It was found that relative to last year crops are overall in better shape with more yield potential.
"Crops are two weeks behind normal across a large part of the Prairies. Canola and pulses (peas/lentils) are noticeably lagging," the tour report noted. "In many areas, cereals were just beginning to fill in many regions during the tour. This made accurate counts difficult."
The main takeaways FarmLink found were:
General crop conditions are favourable. FarmLink expects grain yields to be at or near record levels.
Cereals are showing the most promise. Many canola, pea, and lentil fields are about two weeks behind schedule.
A good finish and beneficial harvest conditions are needed to bring the crop home.
| | | |
| --- | --- | --- |
| | Alberta Yields | Prairie Average Yields |
| Durum | 50 | 45.3 |
| Canola | 41.5 | 42.9 |
| Wheat (excluding durum) | 57.3 | 60.5 |
| Oats | 97 | 107 |
| Barley | 86 | 82.33 |
| Peas | 46.3 | 47.4 |
| Lentils | 28.5 | 26.6 |
Warm Temperatures Bring Storms Across Alberta
2 months ago
-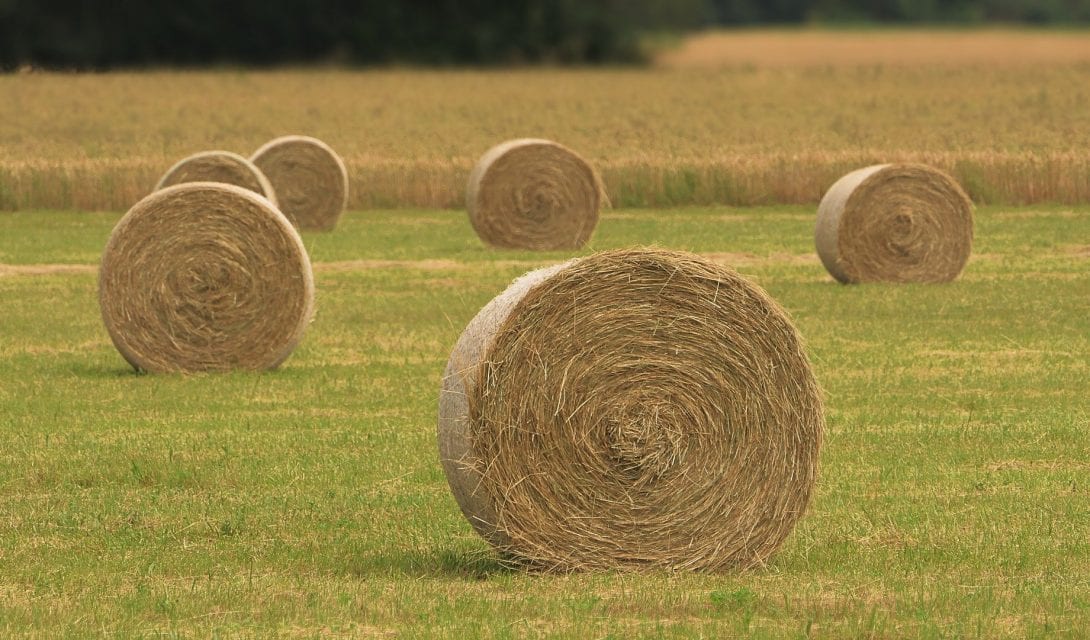 Provincially temperatures have been warmer across the province bringing thunderstorms with localized moisture and hail, the bi-weekly crop report from Alberta Agriculture and Forestry on July 31, says.
Provincially the forage crop growth ratings remain high. Quite a bit of hay has been put up as haulage or high-moisture bales due to continued wet conditions in many areas, the report notes.
Soil moisture remain across parts of Alberta with some areas of moderately low moisture in the southern portion of the province.
Canada's First High-CBD Hemp Variety for Grain Production is on the Way
2 months ago
-
The following piece is from our sister publication, Germination.
New West Genetics and Tritium 3H (T3H) have signed an exclusive license agreement for distribution of Certified NWG2730 ABOUND hemp seed in Canada.
NWG2730 is the first high-CBD grain variety to be available in Canada. It is suited for complete mechanical production that fits with broad-acre production methods and equipment — enabling growers to dramatically increase revenue due to ease of production and high flower and grain yields, according to the two companies.
Colorado's New West Genetics is a hemp genetics company founded in 2014. New West has spent the last seven years selecting compliant hemp genetics to create NWG2730. Through stringent breeding methods, the company produces dual and tri-type varieties with various cannabinoid profiles.
Tritium 3H is a Canadian hemp seed company and member of the Canadian Hemp Trade Alliance, based in Lethbridge, Alta. T3H specializes in hemp field testing, certified seed production, commercialization and distribution of new industrial hemp varieties for the Canadian market.
"New West Genetics is a clear leader in hemp genetics and breeding which is why we selected them as a partner and with excellent grain yield and high CBD, NWG2730 is set to deliver unparalleled returns for Canadian producers," said T3H President Scott Horner.
"We have partnered with T3H for two years, completing field trials to evaluate our varieties' performance in Canada," said New West Genetics CEO Wendy Mosher. "A key fit for NWG is T3H's technical expertise with certified seed, and with conducting sound varietal trials that evaluate multiple traits. Because of these, T3H is primed to serve the Canadian hemp cannabinoid market with premium genetics."
T3H is in its second year of field testing NWG varieties, said T3H CEO Jayme Hunter. After strong performance in 2019, testing was expanded in 2020 to include sites in Alberta, Saskatchewan and Manitoba. Health Canada cultivar approval is expected this fall and certified seed is being increased and will be available for producers to plant in 2021.
Persistent Precipitation Falls Across Alberta
3 months ago
-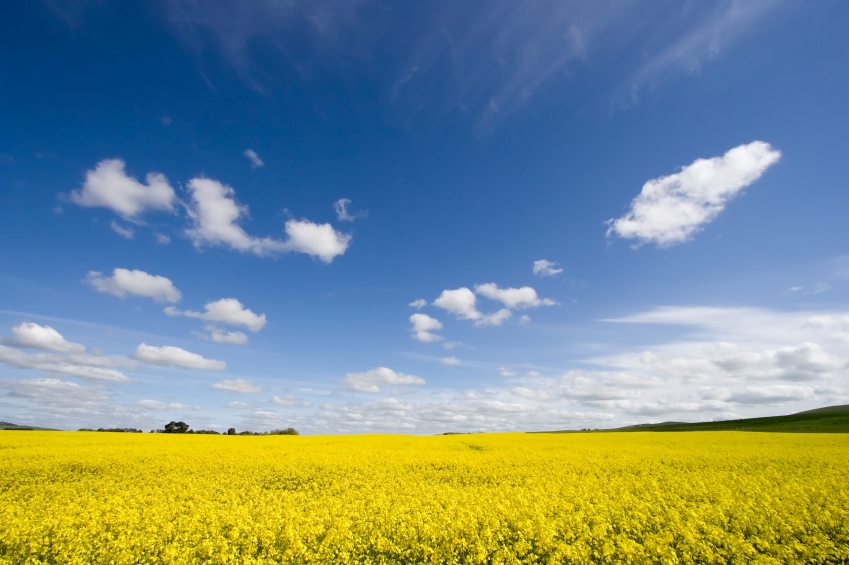 Temperatures across Alberta have been normal to moderately warm, while precipitation was quite persistent over the past week, the weekly crop report from Alberta Agriculture and Forestry on July 3, says.
The south and central regions received widespread rain or showers and some scattered hail. The rainfall has been replenishing for the low sub-soil moisture reserves experienced in the area, the report says.
The southern portion of Peace region also recorded some significant precipitation along with the southwest and northeast areas of north west region, and part of the north east region.
"Producers across much of Alberta would welcome some hot, arid days to dry out soil, advance crop development and allow time to finish post-emergent spraying."
Overall, crop conditions are 80 per cent good to excellent and above average in the south, central and north east regions, on par in the Peace, while the north west is definitely lagging compared to the historical normal, the report notes.
The report also notes crop reports will be posted bi-weekly for the months of July and August.
Do Economics Always Trump Agronomics?
8 months ago
-
Although producers in the Canadian Prairies have evolved beyond continuous wheat or wheat-fallow cropping systems, simple wheat-canola rotations are still common. This lack of diversity is risky, as it can result in herbicide resistance, increased disease and insectpressure and soil degradation. Understandably though, economics often trump agronomics. Industry experts offer recommendations to improve rotations while still allowing growers to make money.
Most producers know what a good rotation is, but for financial reasons, most do not follow a good rotation, says Harry Brook, a crop specialist with Alberta Agriculture and Forestry.
Work done by Murray Hartman, a retired oilseed specialist with Alberta Agriculture and Forestry, revealed a large percentage of Alberta farmers, particularly in north-central Alberta and the Peace region, followed a rotation that included canola and just one other crop, mostly wheat or barley.
"The reason being, of course, was financial," says Brook. "When you've got canola over $10.50 to $11 a bushel, that's really pushed the rotation and squeezed it."
However, since Canada has been faced with trade issues, canola prices have dropped, making these tight rotations less defendable.
Despite the trade issues, canola acreage in 2019 was still high, says Brook. "The thing about Roundup Ready or Liberty Link canola is they're easy. People like easy."
And yet, last year, Brook spoke with Alberta producers who said their biggest money maker was feed barley. A 100-bushel feed barley crop nets far more than a 40-bushel canola crop because the cost of canola is so much higher than any other crop.
"Just because something's worked for the past 10 years, does not necessarily mean it's going to continue to work, especially with trade issues," says Brook.
Today, markets are unpredictable at best. Saudi Arabia's purchases of barley have stopped. India has reduced purchases of lentilsand peas. China has stopped purchasing canola from Canada, and Italy has been using country of origin labelling to reduce purchases of Canadian durum wheat. The trade issues seem endless when examined closely, and this has an obvious effect on rotation.
The benefits of lengthier rotations are often underemphasized, says Brook.
Longer rotations generally interrupt insect, disease and weed life cycles that, in turn, allow for a wider variety of crop protection tools to be used.  More complex crop rotations definitely assist in managing the build-up of pesticide resistance because, typically, different groups of crop protection products are used on different crops.
"This is part of the reason why we have a problem with clubroot in Alberta," says Brook. "We grow canola so frequently that it's allowed for a rapid increase in the number of spores produced in a field. Before you know it, you have a field where canola is no longer profitable because the clubroot is removing 50 per cent or greater of the yield potential."
If it's not clubroot, it's blackleg. And while resistance genetics has improved the situation, over time they've begun to break down as well.
"Common sense would say don't keep growing the same crop because you're going to increase some pests that will eventually make it no longer profitable to grow that crop," says Brook.
There are other paths to profitability, Brook points out. Last year, barley was the big crop. This year it could be oats, he says.
"It's not a cookie-cutter system. You have to know your land, what it can produce, and be aware of those markets that are available to you and take advantage of them," says Brook.
"It requires a little effort into looking into alternatives and finding where you can find the niche to make extra profit."
Flax has potential, but when farmers get into small acreage crops, they really have to look into marketing. Solidifying prices and finalizing contracts ahead of time is always recommended.
Hemp is another interesting crop, although the economics are an important factor to finalize.
"You don't want to lose your shirt with a new crop just because it's new," says Brook. "There has to be a home for it, and you have to get some money."
Excitement about new crops is not a recent phenomenon. It's been going on as long as farming has existed. Small acreage crops, like mustard, come and go. In some years, growers get paid well for those crops. In others, they don't. Jerusalem artichoke, evening primrose, flax, quinoa and borage are all potential alternative crops that have come and gone. However, there are established small markets for mustard and hemp.
Hay production offers another alternative, says Brook. Hay works really well in a rotation to reduce disease and pest pressures, but growers usually have to be situated in an area where there are a lot of cattle or livestock in order to make it work.
Brook has a few last words of advice for those who want to experiment.
"If you're going to try something new, try it on a small scale first to make sure it works, that it's got profitability, and use it as a learning tool to make sure you understand the agronomics," he says.
But don't forget the economics. "Economics cannot be ignored. In fact, economics take front and centre," says Brook.
Two Sides to the Rotation Story
According to Agriculture and Agri-Food Canada researcher Brian Beres, there are two sides to the rotation story. One takes the short-term economical viewpoint, and the other looks at the long-term vision that incorporates what the scientific community says in terms of crop and soil response to varying degrees of rotational diversity.
In 2018, Beres completed a study that looked at the impact of cropping diversity on the response of triticale. Beres and his team examined the effects of rotational diversity on cereals in cropping sequences with canola, field pea or an intercrop of triticale and field pea. The results were intriguing in terms of soil health, yield and stability.
Results showed when triticale was grown in highly diverse rotational systems, it produced superior grain yield and biomass. Triticale benefitted from the inclusion of both field pea and canola, but for different reasons. Field peas increased soil available nitrogen, improved soil structure and properties, and increased soil organic matter.
Although the researchers don't know why for certain, their study shows that when canola is removed from the rotation, triticale yields drag, says Beres. Adding canola to the rotation and extending the cycle from two to three years helped improve triticale yield gain. Beres theorizes the benefit may relate to the fact that canola is not a host for arbuscular mycorrhizal fungi, and the non-host break benefitted the succeeding cereal crop.
In terms of yield, canola did not respond to increased rotational diversity. Beres says the two-year rotation with triticale looked every bit as good as the three-year rotation.
"From a yield perspective, it was exactly the same. You can understand why producers would commit to a shorter rotation with canola," says Beres.
"Not only in the short term was it giving them that kind of additional economic returns, there was really no perceived downside to it," Beres adds. "The only thing we noticed from our dataset was as soon as you pull canola out, you get a yield drag on the wheat, which underscores the importance of canola to cereal crop phases."
Although tighter canola rotations might be more profitable in the short term, in the long term, disease, insect and weed pressure, as well as soil health issues, are sure to increase overall costs.
Similar studies conducted by Neil Harker at AAFC have shown rotational diversity, as a long-term strategy for canola, is important. Yields increase as blackleg and root maggot damage is reduced. Not only that, short-term benefits might be short-lived, says Beres, pointing out that a seven-year study might not be enough to really see the effect of those tight rotations.
In high-production environments, where growers have tightened canola rotations, Beres has seen soil health issues and clubroot incidents escalate. Growers, he says, are changing their thinking on tight rotations as a result.
It's not just soil health and disease pressure that's driving change. In the near future, growers will likely want to change rotations in order to adapt to changing climate conditions. Beres suggests winter wheat and other crops with a winter growth habit could play a more important role in rotations in the future.
"If there's a crop that's going to adapt better or be more resilient as we begin to adapt to climate change, winter-type crops like winter wheat are poised to benefit from it," he says.
Another option may be ultra-early planted spring wheat. In addition, Beres and his team are currently working on a project to determine which crops work best with winter wheat, and how a winter wheat phase compares to respective spring wheat class phases in terms of production, economic returns, and soil carbon sequestration.
The study consists of a range of rotational schemes comparing three-year rotations of durum, CWRS, CNHR, CPS and CWGP with canola and peas to determine what stands out in terms of yield, economic returns and agronomics.
In this study, however, data shows that triticale responded positively to increased rotational diversity. It also showed greater stability when field pea was included, and increased rotational diversity led to improved profitability and sustainability overall.
Protein Levels In Pulse Crops – More Than Simply Genetics
11 months ago
-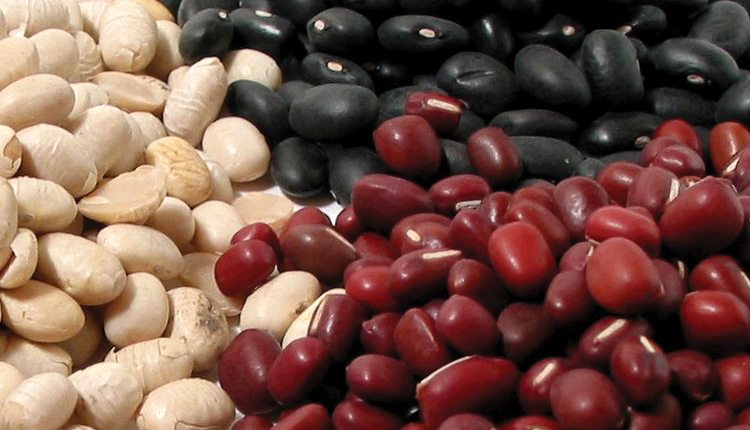 "The use of plant-based proteins in various food products is front and centre in the news – from meatless burgers to breakfast sausage patties and meatless chicken nuggets," says Mark Olson, unit head of the Pulse Crops Cropping Systems section with Alberta Agriculture and Forestry.
"Consumers are asking more questions about plant-based proteins, and so are growers. They want to know what exactly a plant protein is, which crops are higher in protein, and what specific agronomic practices can influence protein."
Protein content influencers
"Numerous factors influence the final protein content in the seed," he explains. "While genetics plays a large role, other factors such as environment, rhizobia establishment, disease, insect pests, soil types, nutrient levels and organic matter per cent (OM%) are important to maximize protein levels."
Crude protein levels are expressed in per cent of grain dry mass. They are determined by measuring the nitrogen (N) content in the grain and multiplying by a conversion factor of 6.25, which is the Kjeldahl method.
"For growers, establishing a healthy vigorous pulse crop that has extensive healthy nodulation is their best chance of increasing final protein content of the seed."
He says that there are no price premiums for higher protein with a crop kind, but some crop types like pulses are naturally higher in protein.
All whole seeds of dry grains can be broken into four components. The hull or outer skin of the dried seed is referred to as fibre, or bran in cereal crops. The inside of the seed is called the cotyledon or embryo. Protein, starch (flour) and oil (fat) make up this portion.
Olson says that the proportions of these components will vary with crop kind, variety, growing environment and N availability.
"In the field, protein percentage is hugely affected by weather, water and N availability especially during the grain-filling period. The duration in days of the grain-filling period will determine the accumulation of starch, oil and protein in the seed."
Mature pulse seeds are normally high in protein because throughout the growing season, the seed is accumulating N.
"Protein level is considered a highly heritable trait in pulse crops," he explains. "There is a built-in relationship between protein content and the other major components in the seeds. So, breeding for one trait impacts the percentage of the other."
He adds that breeders selecting lines for high protein in pulse crops is problematic as those higher lines protein are often lower yielding.
"Currently, growers are paid for yield – bushels per acre – not protein content, however some protein fractionation companies are starting to offer protein premiums."
"Supplemental research on protein has shown genetically identical dry pea plants grown in the same year and on the same field produced a protein content that ranged from 19 to 25%. It indicates that additional factors are at play. Other research has found that that early maturing varieties could produce more protein than late maturing varieties."
Decreased protein content
As protein is a measure of N content in the seed, any factors that interfere with the N fixation process or accumulation of N in the seed will decrease protein content.
"Extremely dry or wet environmental conditions will limit plant growth and affect the rhizobia that form the symbiotic relationship with roots to fix N from the air," he explains. "Drought conditions at time of seeding will cause problems for the rhizobia bacteria to survive and get established and start providing N to the plant, thus lowering the final seed protein content."
Conversely, Olson adds that excessive moisture creates anaerobic conditions that are not conducive to the rhizobia bacteria's survival and growth.
"Likewise if there is high level of disease, such as fusarium and aphanomyces, there maybe very few roots – and root hairs – for the rhizobia to infect to form the nodules necessary for N fixation."
Low temperatures during seed filling reduce N availability and lower seed protein content as well.
Common foliar diseases, such ascochyta, sclerotinia – white mould – and bacterial blight damages leaf tissue, affecting photosynthesis and reducing assimilates from reaching the seed.
Insects such as the pea leaf weevil – whose larvae consume nitrogen-fixing nodules – will also affect the final protein content of the seed.
Crop rotation, soil type, background nutrient levels, OM% and root disease can also play a role.
"Inoculant types and their carriers are strongly affected by environment. Under drier, low pH soils or harsh conditions, granular inoculants tend to provide more uniform and consistent rhizobia populations than peat and liquid formulations," he says.
Background levels of N, starter N, OM% and a balance of required nutrients – phosphorus (P), potassium (K), sulphur (S) – will also affect the final grain protein content.
Olson says that higher levels of available N will be reflected in higher protein content.
"Soils with higher OM% and good moisture conditions will continue to breakdown and release N throughout the growing season."
"As for nutrient balance, S is an important component of protein synthesis and is required in ratio of 12:1 – N:S – for both high biomass and grain yields. A shortage of S lowers the utilization of available soil N."
The word protein comes from the Greek word proteios, which means 'holding the first place.' Protein is made up of 20 amino acids in various proportions, and is 1 of 4 essential building blocks for life. Plants can manufacture amino acids where animals, including humans, are not able to and are dependent on dietary sources. Enzymes and hormones are types of proteins.
Source: Alberta Ag
Sniffing Out Clubroot
11 months ago
-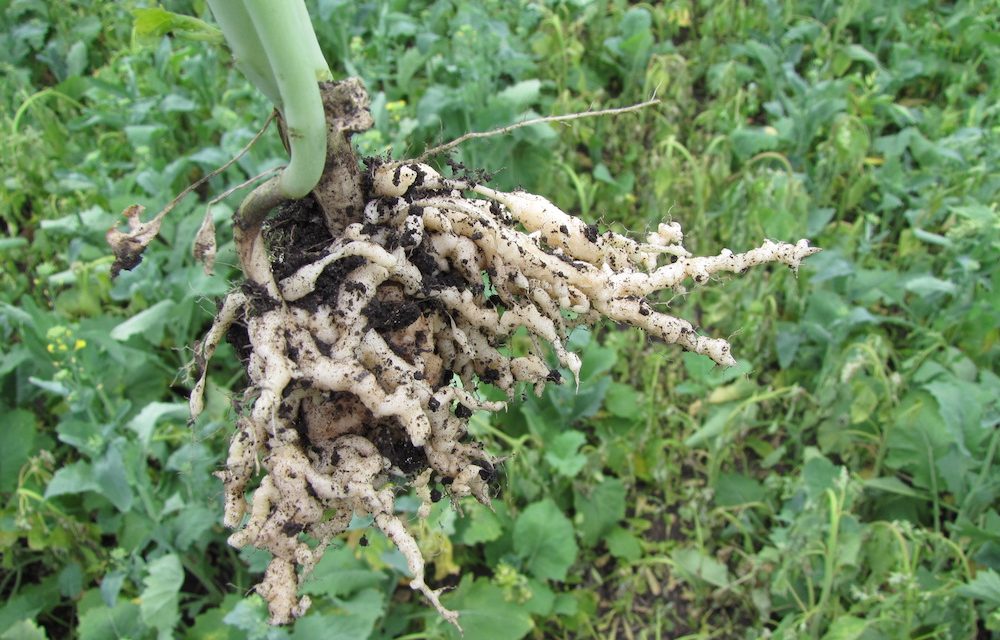 It was a sight this past September in canola fields near Brooks in Newell County and again in Leduc County, 2 sniffer dogs on the hunt for clubroot galls. They and their trainers were in the province for the final phase, the field trial, of the canine detection of clubroot project.
The project came about when Michael Harding, research scientist of plant pathology with Alberta Agriculture and Forestry (AF), was contacted by dog trainer Mario Bourque in New Brunswick about training sniffer dogs to detect plant disease. Harding suggested clubroot.
"I knew that the concept had been done before (with avocados) and we needed to find the situation that needed the solution," explained Harding. "Clubroot was the one because all the symptoms are underground. We have to destructively sample to see them. We needed something that could see the roots without pulling them out of the ground. That is where the dogs' olfactory senses came into play."
Harding contacted Farming Smarter's general manager Ken Coles to support the project.
"In the research world, it is always a struggle to figure out how to get the projects that are interesting to farmers and practical in your area," said Coles. "We felt that it was a relevant and kind of an out there idea and that's kind of the premise of Farming Smarter."
Before the two dogs – Josie, a 2 year old German Shepherd, and Adi, a 13 month old Golden Doodle – flew to Alberta, trainer Bill Grimmer used clinical scent training for 3 months in New Brunswick. Once they had proven the dogs could detect clubroot in the clinical trials, they were ready for field testing.
During those two days in the field, those participating in the trial saw evidence that the dogs would alert their handlers to areas where clubroot was present without digging up the roots.
"We set out to answer the question can dogs be trained to sniff out clubroot. We have shown that is truly the case both in the clinical setting and in the field setting," Harding added.
"We learned a lot in those field trials," said Harding. "The dogs had never been in a canola field before. They had never been on an airplane. It did not go seamlessly because this was a really new environment and a new experience for the dogs. They are used to detecting gall material that is not underground on a canola stubble, so it was the first time for that."
Harding added that these dogs would need some additional training to be working dogs with a high rate of success at detecting clubroot. "But, we have seen lots of evidence that they can do it."
"Clubroot costs the industry a lot of money," said Coles. "For us down south, where we are in that sort of clubroot-free zone, to be able to detect it earlier, we can employ the strategies that have already been successful and maybe keep it out a bit longer."
"If you have a scent dog that can help scout for clubroot, you eliminate the need to pull out 500 roots to find one with a gall," said Harding. "There is an upfront cost for a sniffer dog, but you do not have to pay them a salary. They are really happy to go. Dogs could be trained to detect resting spores in the soil, so they could detect clubroot infestations in soil on equipment. The dog could verify there is no presence of clubroot spores on equipment up for sale. You could combine with GPS, on the dog's collar to see where the dog has scouted, what it missed, where it has alerted and where it has not."
Harding also added the possibility of training the dogs to detect more than clubroot. "You could train a single animal to alert you to fusarium, aphanomyces, blackleg, verticililium wilt, late blight – these dogs have the capability of learning that skill."
"Now the work starts," said Cole. "There are just so many approaches and opportunities, and we need to sort them out."
Source: Alberta Ag
Consider Yellowfeed if Weather is Delaying Greenfeed Harvest
1 year ago
-
Yellowfeed could be a solution when producers are concerned with weathering losses of the annual forage cut and drying in the swath.
"Yellowfeed is a version of greenfeed where the crop is sprayed with glyphosate at the milk-soft dough stage and left to dry, standing in the field," explains Andrea Hanson, livestock extension specialist with Alberta Agriculture and Forestry. "Once the crop is dry and the weather cooperates, it can be swathed and baled or may be left in the swath for grazing during the fall and winter months."
Once sprayed and dry, she says that the stand can be swathed and baled on the same day or a few days apart, so the producer can schedule the harvest based on the weather forecast.
"The stand can be cut with a swather rather than a haybine which reduces the kernel and leaf shatter, and there is no need for a rake which would also cause losses. A final advantage is the opportunity for perennial weeds to be controlled because the crop is sprayed with glyphosate. A disadvantage to this system is the elimination of any potential regrowth for late season or dormant grazing."
Glyphosate is allowed under pre-harvest use in many crops including wheat, oats and barley. It may only be used when the moisture content of the grain is below 30%.
Hanson uses the study Yellowfeed Production in Saskatchewan for rates and recommendations.
"In the study, barley and oat crops were sprayed with glyphosate at a rate of one litre per acre – be sure to check label specifications. It was recommended that the crop be sprayed 5 days earlier than when it would be cut for greenfeed. Growth continues for a few days after application until the spray takes effect and the forage dries off."
She says that in wet weather conditions, the application rate may need to be increased from 1.25 to 1.5 litres per acre. Drying time under warm dry weather conditions takes about 12 days, and up to 30 plus days when the weather is wet.
"In wet conditions, the sprayed crops tended to bend their heads down, nearly touching the ground for barley and to within 30 cm of the ground for oats. However, it did not affect quality or cutting ability. The study found that barley dried 4 to 7 days earlier than oats. Producers who took part in the study indicated that the palatability of the feed was equal to or greater than regular greenfeed."
"The glyphosate works as a management tool to stop the plant growth so that the quality is locked in and fibre does not continue to build which happens if the plants were left to maturity," she adds.
She notes that if the weather conditions are ideal for greenfeed baling, this system may not be necessary unless a producer has a perennial weed issue.
"However, if the weather is a challenge and there is the potential that leaving the feed any longer is going to compromise the quality of the feed, yellowfeed may be the answer. The standing crop reduces the vulnerability of the forage to summer and fall rains to maintain a higher quality than if it is lying in a swath on the ground."
Source: Alberta Ag
Worry Free Crop Storage
1 year ago
-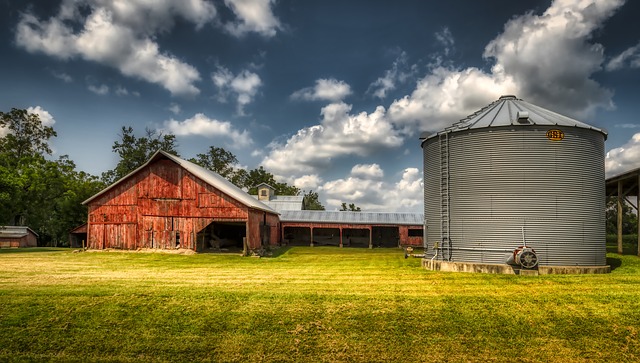 A little preparation prior to harvesting can ensure worry-free winter crop storage.
"Warm or wet conditions at harvest and multi-staged crops are potential ingredients for storage problems," says Harry Brook, crop specialist at the Alberta Ag-Info Centre. "You have spent a lot of money and time getting the harvest in the bin. Take the time to monitor the stored grain's condition and cool those bins down. Don't get an unpleasant surprise when selling the grain with discounts or by being rejected for heated grain or insect problems."
Brook says producers should clean up spilled grain from around their bins to prevent those piles from becoming breeding sites for beetles.
"Most empty grain bins will have some form of insect or mites feeding on the cereal crop residue. These bins need to be swept or vacuumed out with the debris being either burned or buried."
"Malathion can be sprayed into a bin to control insects in the nooks and crannies feeding on crop debris, but only in those bins that will be used to store cereals. It is forbidden to use malathion in bins used to store oilseeds. Empty bins can also be treated with diatomaceous earth prior to storing all crops. Diatomaceous earth can also be added to the crop as the bin is filling as a preventative measure."
Storing the crop is also risky, especially with hot or damp grain, says Brook. "Safe storage is a combination of both the temperature of the grain and its moisture level when stored. The Grain Storage webpage contains a list of crops and the maximum moisture content that are considered to be dry at and safe to store."
The Management of Cereal Grain in Storage (PDF, 381 KB) factsheet also includes a chart that shows approximately how long damp grain can be stored safely and estimates the amount of time for safe storage.
"Be warned that deterioration can start to occur before the time expires," he says. "It still has to be either dried or aerated. Grain aeration is best used in the fall to cool the crop temperatures down, allowing crop to be safely stored over the winter."
Drying via aeration requires warmer temperatures and low humidity, which are often lacking in the fall.
"Fall temperatures will continue to drop, lengthening the time it takes to bring moisture levels down," he explains. "Even dry, hot grain placed in a bin creates moisture migration. It takes time for grain to stop respiring and moisture to equalize in the bin."
"The hot grain or oilseed creates circulation in the bin. Cold air outside will cool the grain against the bin sides and moisture will move down the outsides of the bin then come up the middle. If there is any place for the moisture to accumulate, it will be just below the top, middle of the bin. Green seed or immature seed in the bin may also contain more moisture and add to the problem. This is why it is imperative when harvesting hot grain to cool it quickly. Aeration under hot harvest temperatures is important to get the grain or oilseed temperature down to a safe storage level."
Source: Alberta Agriculture
Pulse and Special Crops Industry Partners with AAFC to Achieve Aggressive Growth Targets
1 year ago
-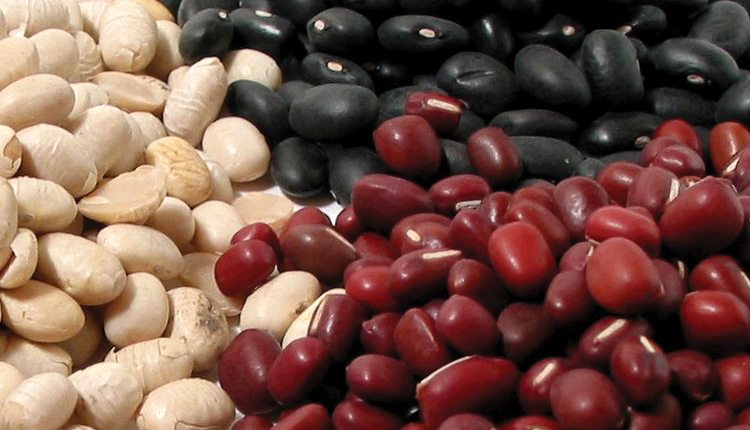 On July 11, the Honourable Marie-Claude Bibeau, Minister of Agriculture and Agri-Food, announced a $5,824,897 contribution to Pulse Canada and the Canadian Special Crops Association through the Canadian Agriculture Partnership's AgriMarketing Program (AMP). This funding will support the Canadian pulse and special crop industry's aggressive strategy to develop and diversify its market base, to address barriers to growth and to hit bold targets set by its Board of Directors.
Pulse Canada has developed a "25 by 2025" strategy which aims to move 25% of Canadian pulse production,or 2 million tonnes of pulses, into new markets and use categories by the year 2025. The strategy is focused on developing inroads into the food and pet food manufacturing, processing and foodservice industries inmarkets with the greatest volume potential for pulse ingredients. "Finding new opportunities for Canadianpulses is critical given the uncertainty we face in markets we've relied on for decades. The growing demandfor plant protein and interest in sustainability in markets like the US and Europe presents exciting new opportunities for Canadian pulses" says Allison Ammeter, Chair of the Pulse Canada Board of Directors.
In addition to supporting the industry's market diversification strategy, AMP funding also will support theindustry's efforts to remove barriers to trade. "Market disruptions in key export markets like India underscore the impact that loss of access in even one market can have on the profitability of growers and the trade," says Quinton Stewart, President of the CSCA. "Our partnership with AAFC will allow us to proactively address issues before they become barriers and to respond to emerging challenges so we can restore access as quickly as possible" says Stewart.
Support through AMP also will enable the industry's strategy to enhance its brand as a consistent and reliablesupplier. The AMP funding will support the ongoing efforts of the CSCA and its partners in the Ag Transport Coalition to measure the performance of the transportation system. "The partnership between the growers and the trade from the pulse and special crop, canola and wheat industries has allowed us to create a system that monitors the capacity and service provided to the sector on a daily basis," says Gordon Bacon, CEO ofPulse Canada and the CSCA. "With detailed evidence of system performance, we can focus on the changes needed to bring about measureable improvements in getting product to market" says Bacon.
In addition to the partnerships formed within the Ag Transport Coalition, the CSCA also works with the Canadian Mustard Association, the National Sunflower Association of Canada and the Canaryseed Development Commission of Saskatchewan to facilitate a suite of special crops applications to AMP. Today's announcement also includes funding for each industry to take on activities that'll help overcome challenges, take advantage of new opportunities and ultimately, strengthen Canada's position as a premier supplier ofspecial crops to the world.
Source: Pulse Canada