Input wanted from Alberta fruit and vegetable producers
2 months ago
-
Robert Spencer, commercial horticulture specialist at the Alberta Ag-Info Centre is asking fruit and vegetable producers to share direct market fruit and vegetable pricing information for Alberta.
He says that having price information is valuable for people of all experience levels, but especially oneself, to use as a reference against one's own pricing and to compare against when calculating the cost of production and setting prices.
Spencer is looking for:
What Alberta producers charged for fruit and vegetable crops in 2018 – u-pick and pre-pick for farmers' markets.
Prices changes for the coming season.
U-pick and pre-pick values, broken out for on-farm sales and farmers' market prices for a range of fruit and vegetable crops.
Spencer will publish a per pound value or a per unit value depending on the crop and the number of data points he receives.
Go to the AB Direct Market Fruit/Veg Price Survey. For more information, contact Robert Spencer at the Alberta Ag-Info Centre, 310-FARM (3276).
Source: Alberta Agriculture and Forestry
Crop variety – the spice of life, or money in the bank?
2 months ago
-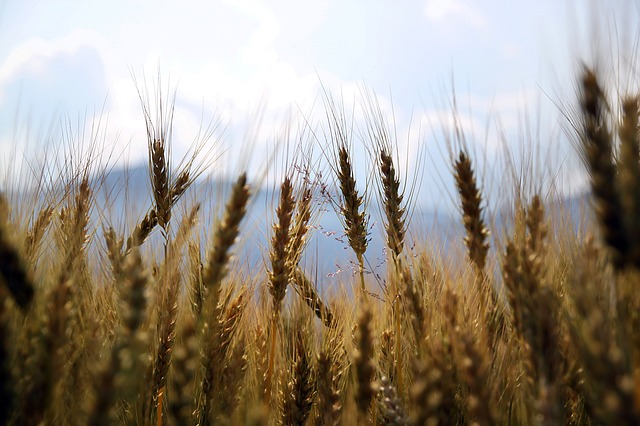 New crop varieties and variety tables are now available, so how should producers choose the variety that works best on their land? Harry Brook, crop specialist at the Alberta Ag-Info Centre looks how to interpret the information to make appropriate choices.
Producers should start by analyzing all the information contained in the variety tables. Says Brook, "The tables are structured with yield potential as the main criteria. It takes into account soil conditions, moisture, as well as individual management."
"Varieties that perform well under both high and low yield categories have greater yield stability and consistency of performance, and thusly, less risk. The more station years a variety is tested, the more the information can be relied on to be accurate."
Brook says that usually new varieties may seem to have significant yield advantages over the standard test varieties when they first come out. "Over time, as the variety is grown under more diverse weather and soil conditions, the yield tends to drop closer to the general average. Generally speaking, a cereal variety needs at least a six to eight per cent yield difference above the check variety to give a consistently better yield. In oilseeds, this difference needs to be greater than 12 to 15 per cent."
Other than seed yield, the ultimate use of the crop needs to be considered. "Is it for feed, forage or seed," he asks. "If it is barley, is it for greenfeed, feed grain or malt?"
"Once you have selected the crop type look at other management factors. What is your current crop rotation? Are you putting barley on barley? If so, your risk of leaf and plant diseases increases. Look at the plant's resistance to common root and leaf diseases. Is lodging a problem? You should also be selecting for shorter crops or stronger straw. If you are in the irrigated parts of the province, you might select a semi-dwarf variety."
Brook says to also consider seed size. "In peas, seed size has a very significant effect on seed costs. When seeding, you are trying to get a specific plant population per square foot. Seed size will greatly affect the pounds of seed needed per acre."
"On top of that you also have to look at the germination rate and seed vigour," he adds. "Tests for vigour try to replicate some of the negative factors in the soil that would kill off newly germinated seeds. This helps in estimating actual seed needed to get that desired plant population in the crop."
Maturity is an issue, especially in marginal cropping areas or when seeding is delayed. Explains Brook, "The maturity rating is only an approximation and can only be used within a crop and region, not between crops. It is dependent on the kind of year and the area it is grown. For example, the Peace region has a shorter growing season than southern Alberta, but that is compensated somewhat by the longer summer days in the Peace."
"Recent trends in plant breeding have brought out varieties with higher yields. That also comes with longer maturity. The last couple of falls have been difficult for harvest, particularly if long season varieties were grown."
Brook says to remember that once a variety is registered, it usually takes a couple of years before sufficient seed is available for general farm sales.
"Think of the variety tables as a good tool, not an infallible predictor of production. Experience is still the best measure of which varieties will produce best on your farm. It comes down to personal experience with a variety to see how well it works under your situation."
For more information about crop varieties, contact the Alberta Ag-Info Centre at 310-FARM (3276).
Source: Alberta Agriculture and Forestry
Make A Difference With Good Crop Rotation
2 months ago
-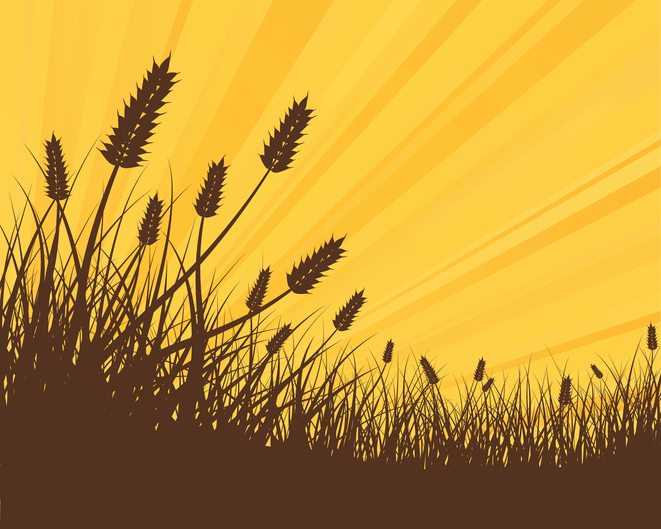 One of the best tools to improve the bottom line, reduce future grief, and lower the risks of pests, disease and weeds is by using a diverse crop rotation.
"A good crop rotation is one where there is an adequate variety of crops grown so that any one type of crop is grown only once every three or four years," says Harry Brook, crop specialist at the Alberta Ag-Info Centre. "A rotation like this can reduce pest costs, prolong the usefulness of pest control products, and improve the bottom line. Limiting or shortening the rotation may provide short-term financial benefits but in the long-term, could severely limit future cropping options."
One example that Brook uses is clubroot. "It converts the canola root into a massive spore factory. It is only spread in infected soils, but each year we see it in more Alberta fields. Once you have clubroot, it is there for the long haul. These soil borne spores can remain viable in the soil for up to 20 years. If you have it, many counties will require the land be put on a four or five-year canola-free crop rotation. However, resistance in a crop is not helped when the crop rotation is just wheat followed by canola."
A variety of crop types can add to the health of the soil. "Pulses in a rotation improves soil health and reduces fertilizer costs," adds Brook. "Peas, lentils and faba beans all capture nitrogen from the air and encourage beneficial bacteria and fungi that can benefit following crops. There is a nitrogen benefit left in the soil that extends up to three years after the pulse crop."
"Permanent forages in the crop rotation provide even more benefits," Brook mentions. "They reduce the weed seeds present in the soil, increase organic matter, and are an excellent break for crop diseases and insect pests. Also, a varied crop rotation can help diversify a farm operation, reducing financial risk. It also spreads out machinery use, making them more efficient."
Moisture use efficiency also improves with a varied crop rotation. "Canola, wheat, and peas all root to different depths and extract moisture from different parts of the soil. A planned crop rotation can utilize soil moisture more efficiently. Permanent forages in rotation can also address soil problem such as soil salinity or acidity. Seeded in a field for three to five years, they are an excellent break from annual crops and add to the soil organic matter, which is your soil nutrient bank account. They can even reclaim some soils from salinity, over time."
"A diverse crop rotation also naturally varies the pesticides used and reduces the chance of resistance developing to pest control products," adds Brook. "Conversely, a tight rotation can quickly develop weed, insect or disease problems, requiring greater expense to control the issue. In the case of clubroot of canola, the only answer is resistant varieties, and that tolerance has already broken down."
For more information, contact the Alberta Ag-Info Centre at 310-FARM (3276).
Source: Government of Alberta
Crop Varieties Factsheets Now Available
2 months ago
-
Three crop varieties factsheets have been published to help producers make sound decisions when deciding which varieties to grow.
"The factsheet Varieties of cereal and oilseed crops for Alberta provides information on cereal and oilseed variety performance within Alberta and northeastern British Columbia," says Alex Fedko, crop research technologist with Alberta Agriculture and Forestry. "Important agronomic characteristics and disease resistance information are provided for varieties of wheat, barley, oat, rye, triticale, flax and canola."
Varieties of pulse crops for Alberta provides information on pulse variety performance within Alberta and northeastern British Columbia. Important agronomic characteristics and disease resistance information are provided for varieties of field pea, chickpea, lentil, faba bean, dry bean and soybean.
"An important component of the annual feed supply for Alberta's cattle producers comes in the form of silage, green feed and swath grazing," says Fedko. "As evidenced in Silage varieties for Alberta, the selection of varieties that produce the highest forage yield and/or nutritional quality becomes increasingly important."
View a listing of all the crops publications here. Hard copies of the factsheets are available to Alberta residents by using the online order form or by calling 780-427-0391.
Source: Government of Alberta
Protein Premiums For Wheat
2 months ago
-
The 2018 crop year featured a strong protein premium for wheat, in particular hard red spring wheat. Neil Blue, provincial crop market analyst with Alberta Agriculture and Forestry, looks at the situation with protein premiums on wheat in 2019.
Blue says that wheat protein premiums this crop year have dropped back to below average levels due to increased supply of higher protein wheat in the world. These crops include the dryness-reduced U.S. hard red winter wheat crop as well as European and post-Soviet state crops.
"In Alberta, this year's protein premium is around two cents per bushel per one-tenth per cent of protein," says Blue. "Although, the protein premium may vary from one buyer to another."
"Some buyers may quote that protein premium as 10 cents per bushel for a half percentage point of protein. Last spring, the protein premiums for wheat were historically high, averaging about five cents per bushel per one-tenth per cent protein point."
He adds that for an individual buyer, the protein premium may differ at different protein levels. "For example, last year for some half-point protein increments, the premium was as high as eight cents per bushel per one-tenth point of protein. Over the last several years in Alberta, the average protein premium for wheat has been from 3.5 to 4 cents per bushel per one-tenth per cent protein level."
As for some marketing strategies, Blues says that taking representative samples as grain is placed into storage and using the Canadian Grain Commission's (CGC) Harvest Sample Program are a good start.
"There is no charge for the program during the harvest sample submission period, and the CGC provides for wheat the grade, protein and DON levels as well as the falling number," he explains. "Although considered unofficial, that CGC grading information can then be used as a reference by producers in their marketing."
The next step is shopping around widely to learn how buyers are grading your wheat and also learn the grade, protein and other grade aspect price differentials that each buyer is applying.
"On that note," says Blue, "I realize that producers have encountered variations from buyer to buyer in grading, but I advise that producers should try to collect as much information about buyers' prices as possible on which to base their sale decisions."
Blue adds that producers who disagree with an assessed grade on delivery to a licensed primary elevator can request that a sample from that load be sent to the CGC for a grade assessment. "That grade will be the final grade for settlement. I know that producers are reluctant to challenge a grade factor, but that is a right of producers and the method that should be acceptable to buyers to maintain good relationships with producers."
For more information about wheat protein premiums, contact Neil Blue at [email protected] or 780-422-4053.
Source: Government of Alberta
WGRF commits $3 million to Agriculture Research Chair at University of Alberta
2 months ago
-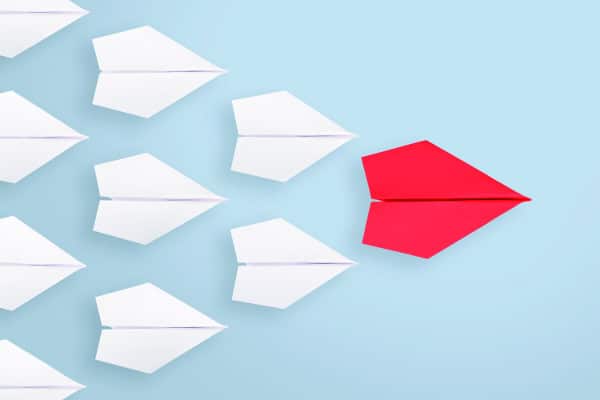 Western Grains Research Foundation (WGRF) has announced a commitment of $3 million for a research chair in cropping systems at the University of Alberta to study interactions between plants, soils, crop management and the environment.
Western Canadian farmers face agronomic challenges that cut across multiple crops. A cropping systems Chair position will provide a dedicated scientist to work on farm-level management systems. Examples include inter-disciplinary considerations of crop, water and input use efficiency, soil management, economic benefits and control of pests (weeds, insects and diseases). The chair may also provide innovation related to whole-farm sustainability from economic, social and environmental perspectives.
"This position will provide much needed expertise in the area of cropping systems," said Terry Young, board chair of WGRF. "Farmers don't just grow one crop. Focusing research on a multi-crop systems approach will help lead to innovative farming practices and technologies that boost yield and crop quality while controlling crop diseases and insects, improving profitability and sustainability."
"We are grateful for this new investment by WGRF to support hiring a new chair in our faculty," said Stan Blade, dean of the Faculty of Agricultural, Life and Environmental Sciences. "We appreciate the willingness of WGRF leadership and producers across Western Canada to invest in the future of our sector. The new chair will develop a program that will create new ideas through innovative research and will train the next generation of people needed by the industry."
"WGRF is focused on taking a whole-farm approach to research. Strategic investments to increase agronomy research capacity in Western Canada is one of many approaches we are using," said Garth Patterson, executive director of WGR. "We are very excited about having a research chair in cropping systems at the University of Alberta. This research chair will create incremental field crop research capacity in Western Canada, while providing the U of A the ability to advance its academic mission and catalyze new research initiatives in agronomy."
Source: Alberta Agriculture and Forestry
Team Alberta providing input to government to help Farmers deal with over $3 billion in unharvested crops
6 months ago
-
Team Alberta is alerting Alberta Agriculture and Forestry officials to over $3 billion in crops that remain in the field to ensure government agencies are prepared to respond promptly to unharvested acre claims and consider all options to help farmers deal with a difficult harvest.
"The conditions at this point in the fall are worse this year than in 2016 when weather caused many acres to remain unharvested in Alberta," said D'Arcy Hilgartner, Alberta Pulse Growers Chair. "Team Alberta is working to help ease the burden on farmers by initiating proactive discussions with government officials who are in a position to help farmers."
As of Oct. 10, it was estimated that the amount of harvest completed for Alberta's major crops included: 26% of canola, 57% of wheat, 57% of barley and 34% of pulses, with approximately 7.8 million acres unharvested overall.
"Farmers need an early and clear indication of what the next steps might be in dealing with severely downgraded and high moisture crops," said Jason Lenz, Alberta Barley Chair. "Agriculture Financial Services Corporation (AFSC) needs to make prompt decisions to deal with claims and communicate information to farmers in a timely manner."
Many of the crops are being harvested wet, which is testing growers' abilities to dry product to retain some quality considering the challenging situation and also adds additional production costs.
"For growers who have access to grain drying or aeration equipment, there is an additional cost to use of those tools that would not be as prevalent in drier conditions," said Renn Breitkreuz, Alberta Canola Chair "To add to the problems of farmers without grain dryers, some grain buyers with drying capacity have reportedly stopped accepting grain as they are at capacity."
"Much of the wheat crop left in the field will be downgraded to feed, even after drying, resulting in losses of up to $240 million from milling quality," said Kevin Bender, Alberta Wheat Commission Chair. "We remain hopeful farmers can get back to harvesting soon but 2018 will be a major hit to the bottom line."
Meanwhile, Team Alberta wants to also share resources available to help producers deal with the challenging harvest.
Team Alberta wants to remind our fellow producers that we are in this together. Harvest is usually a stressful time for farmers, but the stress is compounded this year by the pressure of not knowing when or if the crop can be combined since snow started falling in early September.
Resources available to farmers to help manage the added stress include Six Things You Can Do To Stay Resilient This Harvest Season at Domore.ag, and the Alberta Health Services Mental Health Help Line at 1-877-303-2642.
Frost and Nitrate Accumulation
7 months ago
-
Many parts of the province have already experienced some frost. Barry Yaremcio, beef and forage specialist at the Alberta Ag-Info Centre, looks at nitrate accumulation in crops and how to manage it.
Nitrate accumulation can become a problem when crops experience light frosts of -1 C to -2 C for even only a few hours during the night. "These conditions damage the leaves of the plants but not the roots. Over the next three of four days, the roots continue to send nutrients up the plant. The damaged plant is unable to use those nutrients, resulting in nitrate accumulation," explains Yaremcio.
"When we get a heavy frost of -5 to -6 C for six or seven hours, the internal working system of the plant is completely destroyed and it can no longer move water or nutrients. A killing frost means that the plants are dead and therefore nitrates won't accumulate," says Yaremcio. "Light frosts that are experienced for only a few hours damage the plant but not the internal bundles that move water and nutrients up the stem. The injured leaves can't use the nutrients effectively, and that is when there is the greatest chance of nitrate accumulating."
Annual crops are the most susceptible to nitrate accumulation – oats being the worst – but also barley and wheat. Immature salvage canola crops cut for silage or greenfeed also have a tendency for nitrate accumulation.
"Alfalfa is a legume and the nodules attached to the roots tend to hoard the nitrogen and only release as much as the plants require," says Yaremcio. "Nitrate accumulation is extremely rare in alfalfa."
Application of nitrogen fertilizer or manure also has a significant influence on the susceptibility of the crops. High amounts of nitrogen fertilizer or manure increase the risk of nitrate accumulation.
"If fields have been used for swath grazing, winter feeding areas, have had high manure applications or high amounts of fertilizers applied in the spring, those fields are more susceptible to accumulate nitrate in the plants," says Yaremcio. "If no fertilizer has been applied, or if it is an old grass field, those fields are not typically a problem."
After a frost, the timing for cutting the field is a key factor in managing nitrogen accumulation. "If producers can get out in the field the day after the frost and cut it as quickly as they can, there should not be a problem," says Yaremcio. "Nitrate levels increase and peak on the third or fourth day after a frost."
If there is time for the plants to recover, and there is no additional frost to kill the plants, nitrate levels will decline and return to normal 14 days after the frost.
"It is either get out there within one or two days after the frost and cut very quickly, or wait 10 to 14 days before cutting the field," says Yaremcio.
For more information, contact the Alberta Ag-Info Centre at 310-FARM (3276).
Source: Alberta Agriculture and Forestry
Cash Advance Program Provided By Alberta Wheat Commission will Launch September 1
8 months ago
-
The Alberta Wheat Commission (AWC) and Agriculture and Agri-Food Canada (AAFC) are pleased to announce another competitive option for Alberta's crop, livestock and honey producers to help manage cash flow throughout the year. Beginning September 1, 2018, AWC will provide cash advances through FarmCash under AAFC's federal Advance Payments Program (APP).
APP is a federal loan guarantee program which provides agricultural producers with easy access to low-interest cash advances up to $400,000 per program year based on the value of their agricultural product, with the Government of Canada paying the interest on the first $100,000 advanced to a producer and the remaining $300 thousand at a low interest rate.
FarmCash will offer interest free advances and low interest rates on 45 commodities, including all major crops, livestock and honey, through a fully automated and efficient web-based platform. The Alberta Wheat Commission will administer the program which is designed to help producers meet their financial needs, cash flow obligations and increase marketing opportunities to improve profitability.
"AWC believes that like any management tool, farmers need options," Kevin Bender, AWC Chair. "By launching FarmCash, AWC saw an opportunity not only to introduce a new competitive option into the market but also to better serve Alberta's farmers and help improve long-term profitability."
AWC is committed to administering a fully transparent and accountable business model where 100 per cent of any proceeds from the program will be used to benefit the entire agriculture industry in Alberta.
"Ensuring our programs continue to respond to the needs of farmers remains a priority for our Government," Lawrence MacAulay, Minister of Agriculture and Agri-Food. "With its established relationships in the province, AWC is well positioned to offer Alberta farmers an additional option for cash advances that will help producers meet their needs and grow their businesses."
AWC encourages farmers to sign up to receive notifications here or to call 1-855-376-2274 to learn more about the program. AWC is approved as an official administrator of the Advance Payments Program by Agriculture and Agri-Food Canada.
Fusarium Head Blight Concerns at Harvest
8 months ago
-
Although producers may have applied important agronomic measures prior to and throughout the growing season to prevent Fusarium Head Blight (FHB) damage to cereal crops, these measures only provide disease suppression. Neil Whatley, crop specialist at the Alberta Ag-Info Centre, explains why it is necessary to integrate additional measures at the time of harvest into your disease prevention program. It is important at harvest to prevent fusarium damaged kernels (FDK) from going into storage.
Harvest management of FHB to increase grade includes combine adjustments. Explains Whatley, "Many FDKs – especially in wheat – are smaller, lighter in weight, and more shrunken than normal, healthy kernels. Combine fan speed can be increased to blow out those infected kernels." Whatley adds that this may not be an option for FHB infected barley and oats where there is less kernel shrivelling.
"Slower combine travel speed, especially in lodged wheat, also aids in separating good kernels from FDKs by avoiding occasional combine overloads. That ensures an increase in air blast time to reduce FDK level in the grain sample." Using a gravity table after harvest can further help with separating light-weight FDK.
"However, producers in areas where FHB caused by Fusarium graminearum (Fg) is just starting to appear and become established, may want to be cautious about using combine settings to blow out infected wheat kernels," says Whatley. "The shriveled kernels tend to be the part of the wheat plant that is one of the most prolific producers of the wind-borne spore stage. It would then represent a higher risk to subsequent crops. Producers in areas with a lower risk of FHB may want to look at post-harvest cleaning of grain if they are concerned about removing FDKs to improve grade and reduce the mycotoxin deoxynivalenol (DON)."
Whatley says that additionally, combines should be properly set to thoroughly chop and uniformly spread cereal straw and chaff to encourage better residue decomposition and reduce pathogen survival in a field. "Remove loose crop residue from harvest equipment before leaving an infested field to prevent spreading the disease to non-infected fields."
Symptoms of FHB can be observed in the harvested grain, especially in wheat. Typically, infected wheat kernels will be shriveled and have a chalky white appearance with some evidence of fungal growth. In contrast, infected barley kernels do not typically exhibit a lot of shriveling. Instead of having a chalky white appearance, they will exhibit a brownish discolouration and may show evidence of fungal growth. The brownish discolouration can be easily confused with infections due to the spot blotch fungus – kernel smudge – while hail damage can also produce similar discolouration in barley.
While infection occurring at early flowering can lead to complete abortion of kernels, fusarium damaged kernels generally result from infection that occurs from the early to mid-flowering stages. Later infections that occur well after flowering and up to the soft dough stage of kernel development may not show visible symptoms. However, kernels may contain the fungus, and more importantly, the mycotoxin it produces.

Fusarium damaged kernels of wheat showing shriveling with a chalky white appearance.
Picture courtesy of Kelly Turkington, AAFC.

Fusarium damaged kernels of wheat showing shriveling with a chalky white appearance.
Picture courtesy of Kelly Turkington, AAFC.

Fusarium damaged kernels of barley with limited to no shriveling and with a brownish discolouration.
Picture courtesy of Kelly Turkington, AAFC.
Even if symptoms are not observed in the growing crop, Whatley says that representative grain samples collected at harvest can be sent to a seed testing lab to determine the level of grain infection by Fusarium graminearum, the most important FHB species, and the concentration of DON. If FDKs are observed in the harvested grain, these can also be tested by commercial labs.
"DON can continue to develop in wet grain, so drying or aerating cereal grains to safe storage moisture contents as soon as possible after combining is important," explains Whatley. "High DON grain should be segregated and monitored while in storage. Prevent moisture migration or re-wetting of an area of the bin to avoid further DON development."
Routine testing of harvested grain and seed intended for planting is another way of assessing the presence and extent of Fusarium graminearum, especially if harvested grain is downgraded due to the presence of FDK. Several private seed company labs offer testing services for Fusarium graminearum in cereal seed/grain.
Whatley adds that if grain infested with FHB is intended to be used for livestock feed, grain samples should be tested for DON levels through a lab analysis. "Knowledge of mycotoxin levels will provide guidance as to whether the grain is suitable for feeding, especially for more sensitive animals, such as swine, dairy cattle and horses that tolerate a maximum of 1 PPM. The maximum tolerated DON level for beef cattle, sheep and poultry is 5 PPM. It is important to know the amount of DON present (PPM) and then dilute the contaminated grain with healthy grain or forages to lower the amount of toxins to a safe level for feeding."
For more information about fusarium head blight concerns at harvest, contact the Alberta Ag-Info Centre at 310-FARM (3276).
Source: Alberta Agriculture and Forestry