Beyond Breeding: 2019 PGDC Update
1 month ago
-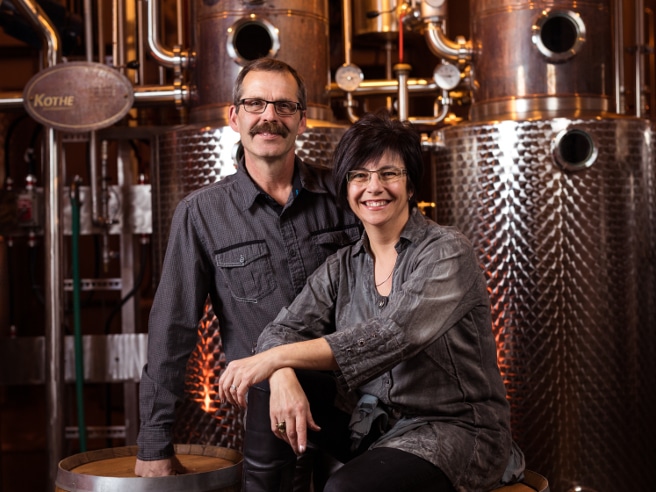 The 2019 meeting of the Prairie Grain Development Committee saw breeders focus not just on how they do their work, but why — and what the implications are for the future.
For Jamie Larsen,  an exciting part of this year's meeting of the Prairie Recommending Committee for Wheat, Rye and Triticale (PRCWRT) was a new assessment tool created in large part by Robert Graf.
It allowed breeders who planned to put new lines forward for recommendation to run those lines through the tool, which told them whether or not the line was likely to be recommended for registration or would need to be discussed in more detail by the committee.
Graf, a winter wheat breeder with Agriculture and Agri-Food Canada (AAFC), noted the assessment tool was part of a comprehensive review led by Brian Beres (research scientist at AAFC Lethbridge) and Curtis Pozniak (wheat breeder at the University of Saskatchewan's Crop Development Centre (CDC).
"When Rob came up with the idea, it was a points-based system to weigh certain traits, but evolved to the point where if a line was equal to or better than the checks it would go through, and if it was worse than the checks in some way, it would be flagged and then the breeder would have to explain why it has merit," committee chair Larsen said.
"It offers the breeder a chance to put forth a good argument to explain why the variety has merit to be registered."
The tool has resulted in new efficiencies for the PRCWRT, he added. "The meetings used to be hours, and this has cut that down so we can focus on other topics of discussion."
Focusing on the big picture was a big component of this year's Prairie Grain Development Committee (PGDC) meeting held in Saskatoon, Sask. during the last week of February. "Beyond Breeding" was the chosen theme of this year's plenary session, which PGDC chairperson Mitchell Japp said was picked in order to highlight the long road faced by lines put forth for registration at the annual gathering.
"What happens to those lines after they become varieties? How are varieties adopted by industries and consumers? How are varieties compared in post-registration trials? We're looking at all of that this year," Japp said.
What's Up in Wheat
The PRCWRT looked at a record number of lines this year — 37 to be exact, according to Larsen.
W569 winter wheat (CWRW) from Graf's program was supported for registration on Feb. 28. It met or exceeded all agronomic, disease and quality parameters for the class, Graf noted.
Some exciting new lines from Richard Cuthbert's program were also included, among others.
That, combined with the new assessment tool developed by Graf, are just a taste of what's to come in the world of wheat, Larsen noted.
"Hybrid wheat is coming, and that will have interesting implications from a registration perspective. Also, there's the topic of forage wheat and how we handle that. Whether we ask for it to be put it through the special purpose class or have a special forage test is up for discussion," he said.
"The past few years have been dry on the Prairies, so having more annual forages available would be handy for the livestock industry. The thing us, wheat is wheat — there's no forage wheat or wheat for grain. If you want wheat for forage it needs to go through all the qualifications for grain production. Do we ask for things to change or have that forage data generated afterwards so producers have that info?"
Barley for Brewing
Six barley lines were put forth for recommendation this year by the Prairie Recommending Committee for Oats and Barley (PRCOB), coming from the programs of Patricia Juskiw, Joseph Nyachiro and Yadeta Kabeta (Field Crop Development Centre in Lacombe) as well as Aaron Beattie (CDC, University of Saskatchewan).
Committee member Ana Badea is already looking forward to next year. Although she didn't have any lines up for recommendation in 2019, the barley breeder from AAFC Brandon in Manitoba says she's hopeful that next year could see the unveiling of a line called TR17255, a hull-less variety that could be ideally suited to the craft beer industry and a potential replacement for AC Metcalfe.
"The continuous challenge we have is to try to see into the future. We don't have a crystal ball — it's a challenge trying to predict what will be needed in 10 years by farmers and seed companies, malt houses, breweries. The key is making sure we develop the right germplasm needed to be the foundation of those new varieties needed by different users," she says.
The PRCOB also put forward five oat lines for registration courtesy of breeders Jennifer Mitchell-Fetch (AAFC Brandon) and Jim Dyck of the Saskatoon-based Oat Advantage (see page 58 for a story on Dyck's oat breeding).
In Pulses, Protein's the Name of the Game
With the release of the new Canada Food Guide in January, plant-based protein is a major topic among the public, and pulse breeders are aware of it.
This year, the Prairie Recommending Committee for Pulses and Specialty Crops (PRCPSC) supported for registration four bean lines, five lentil lines, six yellow pea lines and one green pea line.
"In pulses, we really have to hold the line on protein — it's a value-added component of pulses," said Glen Hawkins, breeder for DL Seeds and chair of the PRCPSC.
All seven pea lines were from the breeding program of Tom Warkentin at the University of Saskatchewan.
"One expanding area would be for selecting higher protein content in yellow pea, especially since there's a growing market for fractionation," Warkentin says. "We want to combine higher protein without losing good agronomic performance. We don't want high protein and low yield."
For Warkentin and Hawkins, the topic of value creation is top-of-mind in order to reward breeders for their innovations and help fund the creation of new varieties for producers and processors.
"At DL Seeds we've been working for the past 10 years in the pulse market with little to no return in terms of royalties. Developing these lines isn't free," Hawkins says. "In all crops where producers use farm saved seed, it's imperative we put dollars back into the pockets of the breeders."
Warkentin agrees.
"I hope we have mechanisms in place soon for self-pollinated crops so there are better incentives for breeding them," he said.
No lines were put forward this year by the Prairie Recommending Committee for Oilseeds.
Plenary Highlights
The theme of this year's PGDC plenary session was Beyond Breeding. Here are some snapshots of the discussion.
Oat Whisky is a Thing
Wheat whisky, triticale whisky and malt barley whisky. They've all been made by Saskatchewan's Black Fox Farm & Distillery. But the award-winning spirits maker has also tried its hand at making an oat whisky.
"Want a nice spirit? Use oats. Problem is, oats don't yield a large alcohol amount," says distillery co-owner Barb Stefanyshyn-Cote. She says that while working with oats produces a terrific whisky, the inherent qualities of the grain make it a challenge to work with.
Agronomics aside, if there's something she would like breeders to deliver in oats, it's taste. "I want different flavours, something that sets me apart from everyone else. That's what will help us make breeders more money."
She says grain varieties with unique flavour components would be highly prized by distillers like herself.
"We can charge consumers more for unique flavour. Right now, everyone is excited about heritage varieties. We know heritage varieties aren't really grown anymore because they're not disease resistant and don't store well. But one thing they have is flavour. The end consumer is who [the product is] going to, and if we can't differentiate ourselves that way, then we have a problem."
Barley Sector too Slow to Change
AC Metcalfe barley was registered in the late 1990s, CDC Copeland as well. 75 per cent of barley acres in Western Canada are still seeded to Metcalfe and Copeland, noted Jill McDonald, executive director of the SaskBarley Development Commission.
"That's very concerning from my board's perspective when it comes to variety acceptance. AC Synergy is picking up some acreage, but our market is still dominated by two older varieties. That must change."
So, SaskBarley looked at why the sector has a variety acceptance problem. The key, she says, is to engage all levels of industry to be involved in advancing new varieties.
"For years we've heard that it's the maltsters' fault because they won't accept new varieties, or it's the brewers, or it's the seed companies' fault because they're not increasing. We're beyond that. We need to move together for this to happen. We're moving toward a coordinated approach and I believe we'll make considerable progress over the next year or two."
Australian Variety Trial Model Shows Different Way of Doing Things
Jason Reinheimer, senior breeder for Limagrain Cereals Research Canada, spoke about Australia's Variety Registration Trials (NVT) system. Reinheimer grew up in Australia and spoke about some of the advantages of this system.
The NVT model is run by Australia's Grains Research and Development Corporation (GRDC). NVT is a national program of comparative crop variety testing with standardized trial management, data generation, collection and dissemination. This is managed through an internet-accessed database that ensures a common approach and uniformity across the system.
Crops tested are wheat, barley, canola, chickpea, faba bean, field pea, lentil, lupin, oat and triticale.
Breeding in Australia is essentially the same as in Canada, Reinheimer noted. The major difference is Australia has no registration system for varieties. The breeder gets through their testing and makes a determination whether a line has merit for the marketplace or not. Once internal testing is complete, a line is entered into the NVT system and that results in a minimum of two years of testing before it is released to the market.
"This system ensures farmers have power. They have independent data and they make the choice," Reinheimer said. "Instead of regulating things that come through the system, it is left open and farmers have the best information to make decisions on their farms."
Grain Growers of Canada holds second annual National Grain Week
2 months ago
-
Grain Growers of Canada (GGC) members from coast to coast are in Ottawa this week to meet with government as part of the second annual National Grain Week which runs from February 26-28. This year's theme, From Report to Reality, focusses on harnessing the recommendations in the Agri-Food Economic Strategy Table Report released in September 2018.
"This Report is an opportunity not to be missed for our industry," said Jeff Nielsen (Olds, AB), GGC Chair. "We are excited about the future of grain farming in Canada and are ready to work with government to achieve success."
The Report lays out clear deliverables for government and industry aimed at supporting the growth of agriculture, agri-food and the Canadian economy as a whole. As a naturally innovative industry, agri-food is a growth driver and GGC members have been pleased to see the Government's recent recognition of that fact.
"It is so important as farmers that we take the time to come to Ottawa and meet directly with government on a regular basis," said GGC Vice Chair Markus Haerle (St. Isidore, ON). "Our sector has unique needs which focus on trade, innovation, infrastructure, and a strong regulatory environment; all of which are addressed in the EST report."
The Report is just one in a series of recent reports that acknowledge the agri-food sector's potential including the Barton Report, Budget 2017, and the Fall Economic Statement from November 2018. The Government has a focus on growing the middle class, and, as key contributors to strong rural economies grain farmers are clear partners in achieving that goal.
In addition to government meetings, National Grains Week includes a Parliamentary reception on Tuesday, February 26th where Agriculture and Agri-Food Minister Lawrence MacAulay will deliver remarks.
"Now that Canada is once again in a federal election year it is all the more important that grain farmers are vocal in our needs and advocate for our industry," added Shane Stokke (Watrous, SK), GGC Vice Chair. "We are proud of what we contribute to the economy and look forward to working with government and our industry partners to ensure that Canada's grain sector is sustainable and competitive for generations to come."
Source: Grain Growers of Canada
Open Farm Days Grows Ag-Tourism
3 months ago
-
Applications are open for farms and ranches to host visitors during this year's Open Farm Days, Aug. 17-18, 2019. Last year, a record number of participating farms, ranches and visitors set a new high for on-farm sales.
"We hope even more farms and ranches get involved in this year's Open Farm Days," said Ricardo Miranda, Minister of Culture and Tourism. "The event helps farmers meet new customers, share their story and grow their businesses. It's also a fun and educational way for Albertans and visitors to take in Alberta's ag-tourism experiences and learn more about where their food comes from."
Now entering its seventh year, Alberta Open Farm Days features open houses, culinary events and tours. Farm sales in 2018 reached almost $190,000 over the two days, up 30 per cent from the year before.
"Open Farm Days provides a unique opportunity to highlight agriculture's importance and vitality as a core sector in the province," said Oneil Carlier, Minister of Agriculture and Forestry. "Alberta has some of the best food producers and processors in the world. I am proud that we are strengthening our support for the local food sector which continues to grow. It's important for Albertans to connect with the hard-working farmers who are feeding their families and communities."
Participating hosts can access product development supports such as business coaching, industry learning opportunities and regional networks. The deadline for host applications is May 31.
"2019 Alberta Open Farm Days. Farmers and ag-tourism operators tell the story of agriculture in our province, produce some of the world's best food and create unique Alberta ag-tourism experiences. Becoming a host is a great way to grow your business," said Tim Carson, CEO, Alberta Association of Agricultural Societies.
Open Farm Days is a collaborative project presented by the Government of Alberta, the Alberta Association of Agricultural Societies, Travel Alberta and participating farms, ranches, hosts and agricultural societies.
For more information, click here.
Quick facts
The vast majority of Albertans (87 per cent) have participated in some form of farm-to-fork tourism over the past 12 months.*
The most commonly attended activities are dining at a restaurant serving Alberta ingredients (71 per cent), attending a farmer's market (56 per cent) and farm retail purchasing (40 per cent).*
(*2018 Survey of Albertans, Alberta Culture and Tourism)
Source: Government of Alberta
Southern Alberta Clubroot Response Workshop
4 months ago
-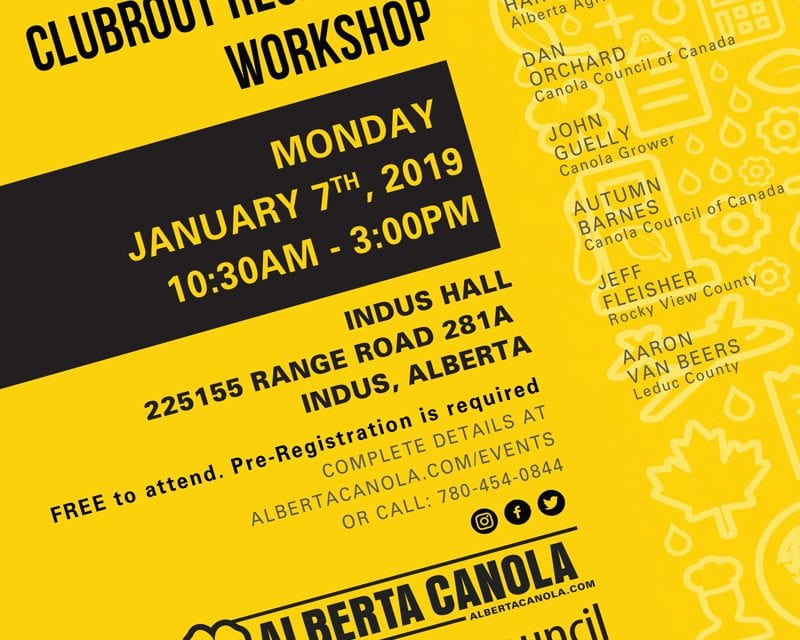 Clubroot was confirmed in 4 fields southeast of Calgary in the fall of 2018.
This meeting will help you gain a better understanding of the clubroot pathogen in the context of southern Alberta and teach you how to limit the impact of clubroot on your community.
There will be plenty of time for discussion, and representatives from southern Alberta municipalities and seed companies will be available for questions throughout the day.
SPEAKERS & TOPICS
Local Clubroot Situation Update
Autumn Barnes – Agronomy Specialist, Canola Council of Canada
Clubroot Biology, & Scouting Protocols
Michael Harding – Research Scientist, Plant Pathology Alberta Agriculture & Forestry
Finding Clubroot for the First Time: how growers can cope, action plans, realistic sanitation options and hindsight
Dan Orchard, – Agronomy Specialist, Canola Council of Canada
John Guelly – Canola Grower and Alberta Canola Director
Understanding Clubroot Pathotypes and When to Deploy Resistant Varieties
Stephen Strelkov – Professor and Clubroot Research Scientist,  University of Alberta
Perspectives from Municipalities
Jeff Fleisher –  Rocky View County
Aaron Van Beers – Leduc County
For more information, click here.
Source: Alberta Canola
A Follow Up and Information on Seed Value Creation
4 months ago
-
If you haven't already heard the term "seed value creation", you will. Over the past number of years, a group from across the seed industry, including farmer organizations, have been exploring ways to strengthen the investment in wheat breeding. With the volume of noise farmers are bombarded with, not many realized this was happening until Agriculture and Agri-Food Canada (AAFC) and the Canadian Food Inspection Agency (CFIA) started consultation meetings in late November to get input on several royalty models. If any changes are eventually made, they wouldn't be until 2020.
The larger farmer population is just joining the conversation, although there are ways to gain information, and share your views.
At the bottom of this article, links are provided to an online survey.
Wheat Growers would like to hear from you – [email protected], (306) 955-0356.
On Wednesday December 19th there is a webinar on Seed Value Creation (information to join is below).
AAFC / CFIA will continue consultations throughout the winter.
After the first of four consultation meetings held in past weeks, the Wheat Grower Board felt it important to put an early indication out regarding their views. Although we wanted to learn through participation in the consultations, we knew we stood for investment in research and breeding. Our press release quoted Gunter Jochum, Manitoba farmer, Director of the Wheat Growers, and participant of the first consultation in Winnipeg November 23rd, as stating, "Why wouldn't farmers want both public and private breeders to develop new wheat varieties to provide more technology and choice?" It went on to say "As farmers, we don't feel the status quo is good enough, and want improvements including more investment, innovation and competition." Levi Wood, President of the Wheat Growers, "Competition is good, so if a new system encourages and facilitates more of it, we feel confident it's a move in the right direction."
Here's a quick summary;
Why do we need any change as we're still generating new varieties? After all, there are 18 new cereal varieties registered for 2019, across seven classes/crop combinations, and six companies. In terms of private breeding, Syngenta has been breeding in Canada for many years through their acquisition of AgriPro, although a recent report stated they were putting their North American hybrid program on hold, and entering Europe first. Bayer has recently established a program in Saskatoon, and plant breeders' rights (PBR) passed in 2015 enabled the formation of LCRC (CANTERRA and Limagrain) which brings germplasm from their international inventory. So what's the problem?
The issue is not just that we can do more, but we're at risk of losing competitiveness. The current system is vulnerable. To be sustainable, the public wheat breeding system should be able to stand on its own. The six companies bringing new products to market in 2019 are mostly pulling from the public breeding program. And several estimates provided at the consultation meetings indicate only 10% of breeding costs may be covered by the royalties that go back to the breeders (an estimate being confirmed). Public breeding programs would benefit from a new royalty scheme as they're the breeders, so any new royalty would go back to the them (as per licensing agreements they have).
Private breeders, encouraged by PBR, are unlikely to stick around if royalties don't even cover costs. This could be framed as a discussion about how much of a "public good public", breeding should be. Although, if it is considered a public good, without the need to be profitable, it'll be difficult to attract private investment to compete. If public breeding programs lose taxpayers' support in future decades, will farmers want to foot the whole bill, and even if they do, will those programs keep Canada competitive with wheat growing competitors that have both public and private programs and technology?
Solutions are being explored. Incremental investment could be from a variety of sources:
Get government to pay more: That's likely wishful thinking in today's environment.  AAFC says it won't pull out of wheat research although wants to focus more on core "discovery upstream science and research". Perhaps they'd be willing to match growers' contributions as they do in some countries?
Get growers to pay more into check-offs: Growers are tiring of "check-off" fatigue. They also contribute via rail RME overpayments that go to WGRF which funds some breeding, as well as being a taxpayer (government assets at AAFC and universities).
Have royalty models which will help close the gap in breeding funding. After two years of discussions, two models recommended by the Grains Roundtable are what the consultations were asking about, while capturing any other ideas.
Trailing royalty on farm saved seed (FSS) i.e. paid on the use of seed originating from certified seed.
End Point Royalty (EPR) paid on grain delivered, regardless whether it was grown from certified seed or FSS. Rebates would be made if certified had been used.
*Although values vary depending on what varieties would be used, a rough estimate at this point was $1-2 per acre.
*Varieties not protected by PBR (pre-Feb 2015) could continue to be used royalty-free.
Encourage private organizations to fund breeding even if that's not their core business, as they see it as necessary for their business, considering there's a lack of it currently. PepsiCo funded oat breeding for years before finally stopping.
Some grower organizations have looked at a grower owned breeding company in the past. Surely owners would want the business to be profitable, so still require solutions.
Find a way for consumers to pay more, and funnel those funds back to breeding somehow.
What other ideas do you have?
Don't let those who have a negative view of Ag corporations blur your view of the good work that has been done by our public breeders at Ag Canada and Universities. Their programs need help as does the wheat breeding sector overall. This is not about delivering a canola model for wheat, although many farmers like the profits canola has and continues to deliver. This is about establishing a "built for Canada" cereal solution. Let's park the conspiracy theories, and work together to develop a model that enhances public breeding, while encouraging private investment. Let's ensure we have access to new technology, including traits and specifications that may be developed outside the public program.
We can choose from, build on and customize from what other countries have tried. They'd used a variety of systems, with varying degrees of success.
The actions and results of Canada's wheat competitors indicate the system needs to change. Our own results indicate it, value chain groups including farmers agree, as do the academics. A challenge with breeding is that it has always had a lag time for results. We have technology like CRSIPR and new breeding tools that will help speed up the actual targeted field results. UPOV91 adoption has demonstrated investment will come with proper policies. Let's not delay any further, the next step in that evolution. Let's allow our private breeders to thrive, and private one of all sizes to be profitable. Let's have farmers, breeders both public and private, and government create a Canadian-made model including the processes to manage it more effectively and efficiently. Let's learn from those who have implemented systems already, and borrow with pride as is appropriate and advantageous to Canada.
A balanced yet competitive public AND private breeding environment, supplemented by check-offs (including government matching to some level), and backed by AAFC and university core research, can make for a much healthier wheat market in Canada.
And whatever is decided, it should be simple, and cost effective to administer. Farmers need to understand their costs, where their contributions go. They need to understand any royalty system as that impacts their direct cost. And they deserve to understand where their check-offs and rail overpayments go.
Wheat Growers are issuing a call to action. Please engage in this discussion, as we all need to voice our opinions.
Here's some further information:
Presentation from early 2018, at meeting where varieties are recommended for registration.
On Wednesday December 19th at 10:00 AM – 11:00 AM CST there's a webinar on Seed Value Creation:
Please join my meeting from your computer, tablet or smartphone https://global.gotomeeting.com/join/327086077
You can also dial in using your phone:
Canada: +1 (647) 497-9391
Access Code: 327-086-077
Here's a website with the information used in the previous point.
Read this article about Seed Value Creation.
AAFC/CFIA Slide Deck re: Stakeholder Engagement for Value Creation Models (presented December 6, 2018)
Here's online survey's others are conducting:
Farmers' attitude towards funding wheat research (University of Regina). This is a survey about your attitude towards different ways of funding additional wheat research and breeding in Canada. This study will be used to inform future government policy initiatives related to wheat variety development. Your participation will involve a completion of a 20-minute on-line survey. Your identity and the information you provide will be kept completely confidential. There will also be a draw for an IPad as part of the survey. If interested in participating in the survey, send [email protected] an email and she will send an invitation to the survey with your personal link.
Views can be submitted to AAFC / CFIA:
Carla St. Croix AAFC: [email protected] (613) 773-1221
Anthony Parker CFIA: [email protected] (613) 773-7188
Source: Western Canadian Wheat Growers Association
Herbicide Resistance – Coming To A Field Near You
5 months ago
-
Herbicide resistance in weeds is a growing problem affecting many commonly used products used in Alberta and around the world. Harry Brook, crop specialist at that the Alberta Ag-Info Centre, explains herbicide resistance and the upcoming webinar that addresses the issue.
"We frequently hear about resistance – whether it is microbial, fungal or weed control – and it is the same problem," says Brook. "When you have a great tool, like an antibiotic or herbicide, and it does a bang-up job of controlling a problem, it becomes your go-to answer to that particular bug or weed. However, the success of that control product carries the seeds of its own destruction. Overuse leads to resistance and a search for another magic bullet. There is not an inexhaustible supply of magic bullets."
Brook explains further, "With herbicides, using the same herbicide group sharpens the selection pressure on the weeds affected by that herbicide. Every plant population has small numbers of naturally occurring resistant plants, or ones that do not respond as well, to a given herbicide. Repeated use of that herbicide or group will give the resistant plants free rein to grow and proliferate. Over a short period of time this can result in fields dominated by weeds not responsive to your herbicide and a massive seed bank, giving you trouble for years in the future."
Brook says that there are several telltale signs that indicate a potential problem with herbicide resistance:
Unexplained weed patches in the field even when the majority of that weed species was killed.
Problem patches in no particular pattern and obviously not a sprayer miss.
Other weeds controlled by the herbicide are killed but weeds next to them appear untouched.
This herbicide or another from the same group used this year was noted with a problem last year.
Field history indicates extensive use of one particular herbicide group.
Each herbicide is classified by the way the herbicide kills the target weeds, called the mode of action. A limited number of modes of action are available, despite the yearly proliferation of generic herbicides.
"There has been no new mode of action discovered in almost 30 years," he adds. "If you hear of any new herbicide it is – at best – a new compound found in an existing group, creating a false impression. If you have a weed that is resistant to one herbicide in a particular herbicide group, it is resistant to all the herbicides in that group, even the new ones."
Record keeping is essential to determine if there is a resistance issue. It notes the repeated use of particular herbicides or groups. It is also useful in planning alternate weed control strategies to combat those resistant weeds.
Herbicides are just one way to control weeds. "Delayed planting prior to seeding can help cut down weed populations, "explains Brook. "In areas of better moisture, heavier seeding of the crop can add crop/weed competition as an effective way to keep weeds from hitting your yields. If you have cattle, chaff collection can be an effective way to remove weed seeds. A diverse and varied crop rotation that incorporates perennial forages can also be very effective in reducing weed seed production and carryover. And ultimately, localized or patch cultivation can sometimes be the most effective way to control particular weeds."
He notes that another effective method to slow the spread of herbicide resistance is to use more than one mode of action on the particular weed. "We are seeing this as producers have gone back to using Avadex or Treflan as a preplant application to the soil then applying a Group 1 or 2 post emergence herbicide once the crop is up. This extends the useful life of a herbicide but not forever. Other tools, besides herbicides, need to be used to keep herbicides as a valuable weed control option."
"Foxtail barley is an increasingly problematic weed in much of the province," says Brook. "It does not respond well to herbicides but is very easy to control with light cultivation. Wild oats are a concern as there are populations of wild oats in the province resistant to three herbicide groups. Grassy herbicide control only comes from about 5 herbicide groups. In crop, you are mostly limited to Group 1 or Group 2 herbicides."
Brook adds that herbicide resistance is not a problem that is going away. "Record keeping, planning and including all possible weed control tools is essential to herbicides effective into the future. Don't abuse and overuse, it will get you in the end."
For more information about this issue, register for the Herbicide Resistance: Coming to a Field Near You webinar, taking place Wednesday, December 12, 2018 at 10 a.m.
Source: Alberta Agriculture and Forestry
Olds College and Agri-Trade Launch New Ag Event In 2019
5 months ago
-
Olds College and Agri-Trade have partnered to produce a must-see new agriculture event, AgSmart. Taking place August 13 and 14, 2019 at Olds College, AgSmart isn't just a trade show, it's a hands-on demonstration and education exposition focused on technology and data across the agriculture sector – how to gather it, and how to use it to enhance productivity and profits.
During this two day expo, farmers will have an opportunity to interact with cutting-edge high-tech Ag players and experience the latest innovations first-hand. The show will feature education workshops, in-field demonstrations and an exhibit fair profiling some of the latest commercialized products that are transforming the Ag industry here in Alberta and throughout the globe.
"We are excited to be partnering with Agri-Trade to produce a dynamic, hands-on event where farmers can see and experience the latest high-tech Ag in action," comments Stuart Cullum, president of Olds College.
"AgSmart will provide interactive in-field demonstrations and informative education sessions to help producers better understand and use technology and data throughout their operations," adds Cullum. "And it builds on Olds College's vision to be a leader in Smart Ag by transforming our college farm into the demonstration farm of the 21st century."
"AgSmart is all about education and innovation," says Dave Fiddler, show manager for Agri-Trade. "There is so much happening within the Ag space right now and our goal is to stage a hands-on learning and demonstration event that profiles some of the most exciting new technologies available in the Ag sector today."
Source: Alberta Agriculture and Forestry
Three Alberta Visionaries Have Been Honoured By the Agriculture Hall of Fame
6 months ago
-
Three Alberta visionaries have been honoured by the Agriculture Hall of Fame in recognition of their contributions to the cattle-feeding, crop science and greenhouse industries.
"The Hall of Fame is a tribute to the ongoing legacy of agricultural innovation in this province," said Oneil Carlier, Minister of Agriculture and Forestry. "This year's inductees are pioneers in their fields who have worked hard for decades to improve agricultural practices, support growth in the industry and educate the next generation of Alberta farmers and ranchers."
This year's Hall of Fame inductees were honoured at a ceremony in Leduc on Oct. 26. They are:
Garnet Altwasser
Ronald Howard
Dietrich Kuhlmann
The Alberta Agriculture Hall of Fame was created to recognize individuals who have made significant contributions to the agriculture and food industry and to the development and sustainability of rural life in Alberta.
Since 1951, more than 130 Albertans have been honoured for their leadership and accomplishments within the agriculture sector.
Inductee biographies
Garnet Altwasser
Garnet Altwasser became a leader in Canadian agribusiness during his 30-year term as the president and Chief Executive Officer of Lakeside Farm Industries. Seeing the potential of Alberta's climate and agronomy to add value to the province's large ranching base, he co-founded and grew Lakeside Farm Industries into the largest single-site feeding operation in Canada. With the establishment of a beef-packing plant in Brooks, Altwasser also began the process of modernizing and growing Canada's beef-processing industry. He devoted significant assets to research and development in agronomy and animal husbandry, which led to gains in efficiency in both feed grains and cattle, helping to advance the entire Alberta industry. Altwasser was one of the first commercial adopters of Temple Grandin's cattle-handling designs, and was a founding director of the Alberta Cattle Feeders Association. Altwasser is insatiably curious and inquisitive about what works and what succeeds in industry, and he has quietly helped and mentored young people to enter and grow in the industry. Today, Alberta's cattle-feeding and beef-processing industry is large-scale and globally competitive, thanks in large part to Altwasser's long-range vision and leadership.
Ronald (Ron) Howard
Ron Howard has spent more than four decades supporting the growth and development of high-value crop industries in Alberta, working with more than 50 different types of crops and plant species as a research, extension and diagnostic plant pathologist. He has developed many groundbreaking protocols, screened hundreds of horticultural, specialty and field crop varieties and breeding lines for disease resistance, and evaluated more than 200 chemical and biological control products for efficacy against pathogens in these crops. Howard was integral to the expansion and development of the research facilities at the Crop Diversification Centre South, including the design and construction of the current state-of-the-art greenhouse research complex. Howard's greatest impact has been in his training of and influence on generations of farmers, agronomists, students and professionals. Through his willingness and eagerness to share his vast knowledge, Howard has prepared and delivered more than 1,000 articles, presentations and scientific publications during his career, including editing and contributing to the landmark resource book, Diseases and Pests of Vegetable Crops in Canada. A meticulous and ethical researcher, a skilled leader and a true ambassador for Alberta producers, his approachability and humility have made him a "go-to" person for help when it comes to plant disease diagnosis and management.
Dietrich (Dieter) Kuhlmann
Dieter Kuhlmann has been a leader in growing Alberta's horticulture industry for more than 50 years. Three generations of the Kuhlmann family are now actively involved in running the greenhouse, garden, and market, originally founded by Kuhlmann and his wife, Elizabeth, in 1962. They have maintained their focus on outstanding relationships and selling direct to the customer. Kuhlmann is an ongoing champion for the horticulture industry and the success of other growers, demonstrating that industry benefits by learning and working together. Kuhlmann is past-president and a founding member of the Alberta Greenhouse Growers Association, an organization set up to identify and collectively act on issues of critical importance to growers. Recognizing the opportunity for Alberta growers to market cooperatively, he also worked to establish Sunfresh Farms, a grower-owned packing and distribution facility, bringing better revenues to member farms. A former director of the Alberta Crop Industry Development Fund, Kuhlmann continues to promote local horticultural projects, believing that research and development is essential to the continued growth of the horticultural industry in Alberta.
Register Now for CFGA 2018 Conference in Calgary
7 months ago
-
The Canadian Forage and Grassland Association (CFGA), in conjunction with the Alberta Forage Industry Network (AFIN), will be hosting its ninth annual conference in Calgary on November 14 and 15, 2018. Registration is now open.
This conference highlights how the Canadian forage and grassland sector is a critical foundation for sustainable growth and development throughout the Canadian agricultural industry.
This year's theme is Foundation Forage: Built from the Ground Up, recognizing the importance of a complete forage cropping system, from soil health through to export opportunities.
"Forage and grasslands are an important component of Canadian agriculture," says Cedric MacLeod, CFGA's executive director. "There are 72 million acres of forage and grassland in production in Canada and the direct economic value is $5.09 billion. It's critical that we learn as much as we can about nurturing this critical resource through events like the CFGA conference."
The conference begins with an optional preconference tour on Tuesday, November 13 which will feature visits to Namaka Farms – a large-scale, family-owned feedlot – the Arrowwood Hutterite Colony, and Waldron Grazing Co-op.
The main conference will include an exhibition of businesses and organizations that provide products or services to forage producers and grassland managers, or represent a conservation or land stewardship-based organization concerned with the continued loss of Canada's grasslands; a full line-up of speakers on such topics as soil carbon storage, forage exports, soil health enhancement and profitable forage systems; and virtual farm tours that feature innovative producers across the country.
Find the nomination form for the CFGA Leadership Award and register for the CFGA Conference.
Source: Alberta Agriculture and Forestry
Don't miss CFGA's 9th Annual Conference
8 months ago
-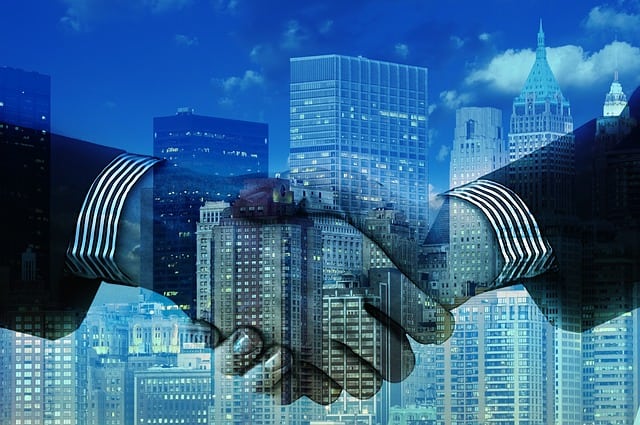 Foundation Forage: Built from the Ground Up is the theme for the Canadian Forage and Grassland Association's 9th Annual Conference which takes place in Calgary, Alta., this November. It's the must-attend event for anyone involved in forage production.
The program includes a line-up of top speakers who will talk, teach and share their expertise during presentations on Nov. 14 and 15 – the core of conference. Speakers will set the stage for producers to plan, seed, feed, graze, harvest and evaluate their valuable forage and grassland. Carbon capturing and data management, current protocols and how to meet future developments are also on the agenda.
Speaker profile
One of those speakers is cover crop expert
Steve Groff. Well known as
the Cover Crop Coach, Groff
and his family
farm 305 acres
of 14 different cash grain crops and a wide array of cover crop mixes in Lancaster County, Pa.
For the past 22 years, his Cedar Meadow Farm has conducted thousands of cover crop research trials
.
Groff will share his insights into cover crops at the conference when he presents Keep Your Soils Covered. His presentation will reveal how producers need to think about solutions that will work on their operation, some species and tricks of the trade for success and the latest information on how the marketplace may be the most motivating factor in the upcoming year to incentivize farmers to step up their game when it comes to soil health.
CFGA-New Holland Leadership Award
Also during the conference, CFGA will present its annual Leadership Award, honouring the sector's influencers. Nominations are now open and forms are available here.
Pre-conference activities
Earlier in the week, on Monday, Nov. 12, general managers from the forage organizations across the country will gather to help set the path for the national association, looking for ways to work together and strengthen the industry.
On Tuesday, Nov. 13, conference attendees have the opportunity to hit the road for hands-on learning with the CFGA Pre-Conference Tour to visit nearby leaders in the forage and grassland sector of Alberta and hear how they are finding success.
The export forage industry is an area of growth in Canada, and the sector will gather for meetings on Friday, Nov. 16.
More info
Watch the CFGA conference website for updates to the program and speakers – and see you in Calgary, Nov. 14 and 15, 2018!