Funding to Support Irrigation Efficiency in Alberta
6 months ago
-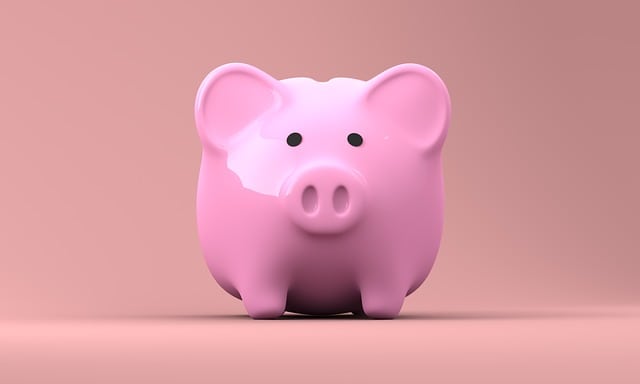 Applications are being accepted for the Irrigation Efficiency program under the Canadian Agricultural Partnership (the Partnership). Marie Schussler, irrigation management technologist at Alberta Agriculture and Forestry, outlines what producers need to know before applying.
The purpose of this program is to increase water savings and reduce energy use in irrigated agriculture by assisting producers with the purchase of more efficient irrigation equipment and systems.
"We provide grants to producers for purchasing new low pressure center pivots or the purchase of equipment to upgrade existing pivots," explains Schussler. "A big change to the Partnership from Growing Forward 2 is that we have included drip irrigation to our funding list as well. Not only does this help Alberta's producers, but agriculture stakeholders and the environment all benefit from reduced water and energy usage."
Any active producer who owns an irrigated agricultural operation in Alberta can apply. "It does not matter whether your water source comes from a district license or private water license," adds Schussler.
The amount of the grant that producers receive depends on the type of update being planned. "If the farmer is purchasing a new low-pressure pivot that covers more than 20 acres, they may be eligible for a $15,000 grant," says Schussler. "Equipment upgrades to an already existing pivot can be eligible for a 40 per cent cost share, to a total of $5,000. Examples of eligible equipment are sprinkler and nozzle packages, control panels, and variable rate irrigation."
Producers can apply more than once, but each parcel can only receive one grant in the lifetime of the program. "However, if producers have more than one parcel, they can apply again on the remaining parcels. The more parcels or irrigation systems a producer has, the more they can apply," she adds.
In Alberta, the Partnership represents a federal – provincial investment of $406 million in strategic programs and initiatives for the agricultural sector. The Irrigation Efficiency program is one of the 15 programs that will be offered in Alberta through the Partnership funding. This program is scheduled to close in 5 years – March 15, 2023.
For more information about the Irrigation Efficiency program, contact Marie Schussler at 403-381-5532. For application forms, terms and conditions, long-term irrigation plans, visit the Irrigation Efficiency program webpage, part of cap.alberta.ca.
Source: Alberta Agriculture and Forestry
Alberta Pulse Growers Invests $2.4 Million in Partner Funding for Federal Cluster Research Projects
7 months ago
-
Alberta Pulse Growers committed $2.4 million to Pulse Science Cluster projects announced Sept. 11 by Agriculture and Agri-Food Minister Lawrence MacAulay.
"This is the largest commitment Alberta Pulse Growers has ever made into Science Clusters in the history of the federal program," said Chair D'Arcy Hilgartner of Alberta Pulse Growers. "This investment demonstrates the commitment of APG and the Government of Canada to research programs that benefit pulse growers. We really appreciate Agriculture and Agri-Food Canada's continued investment into pulse research. Participation in Cluster projects helps APG research dollars go further."
The Pulse Science Cluster brings together researchers from across Canada to work on pulse specific issues that were prioritized through a collaborative effort between Alberta Pulse Growers, Manitoba Pulse & Soybean Growers, Saskatchewan Pulse Growers and Ontario Bean Growers, as well as Pulse Canada.
APG is involved in the following Pulse Science Cluster projects: Selection for disease resistance in early maturing bean lines for Alberta; Identification of dry bean lines in Ontario and the Prairies with improved canning and cooking quality; Optimizing disease management strategies for white mould and bacterial blights of dry bean; Development of genetically improved field pea varieties and germplasm for the Canadian pulse industry and the evaluation of flavour, physiochemical and functional characteristics in high protein pea breeding lines; Breeding, physiology and agronomy to mitigate yield loss caused by root rots of pea; Vigilance towards plant nematodes to sustain pulse production on the Canadian Prairies; and Integrated pest management of pea leaf weevil using biological control and low insecticide-input alternatives.
The funding for these projects is in addition to APG's investment of $111,000 for three projects as part of the Integrated Crop Agronomy Cluster, which was announced in July. Those projects are: Coordination of a crop disease monitoring network for Western Canada; Spray drift management under changing operational requirements; and Optimizing systems productivity, resilience and sustainability in the major Canadian ecozones.
The Alberta Pulse Growers Commission represents 6,000 growers of field pea, dry bean, lentil, chickpea, faba bean and soybean in Alberta. Our vision is to have Alberta pulses recognized by consumers as environmentally friendly, healthy, nutritious, and recognized by all producers as being an essential element in a sustainable cropping system.
Source: Alberta Pulse Growers
Government of Canada Invests Over $12 Million to Advance Innovation and Sustainability in Canada's Canola Sector
7 months ago
-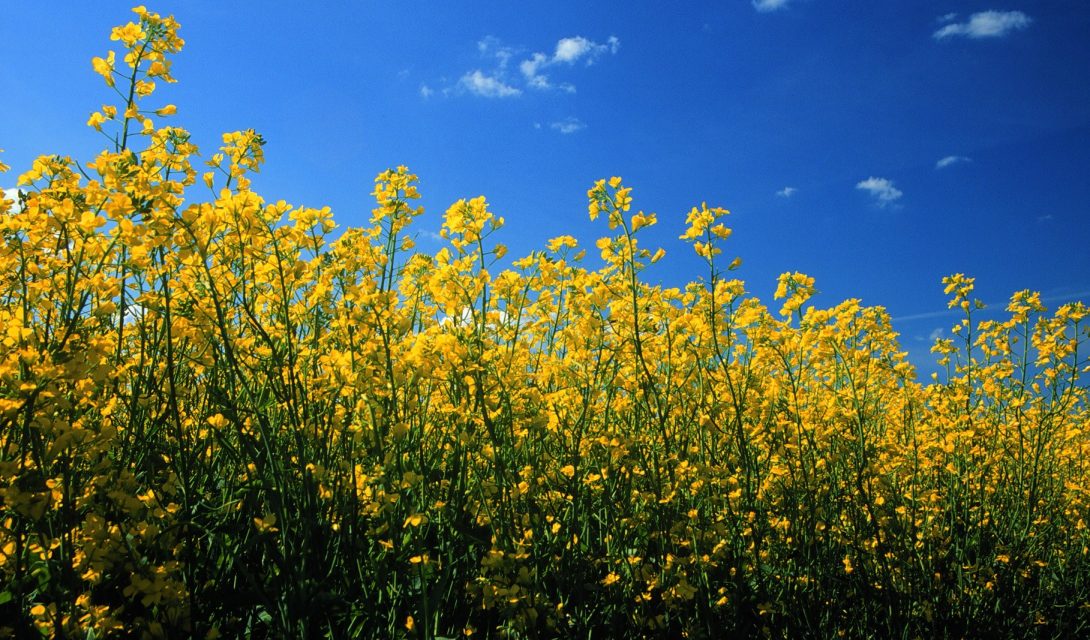 Canada's canola sector is strong and growing. In 2016, Canadian canola seed and oil exports accounted for almost 15 per cent of total agriculture and food exports, valued at $9.2 billion. Canola has also been the largest crop in Canadain terms of market receipts since 2010, and accounts for more than one-fifth of all Canadian cropland. The Government of Canadaknows that research and innovation are vital to ensuring Canadian canola farmers have a sustainable and profitable future.
While visiting the Bruce D. Campbell Farm & Food Discovery Centre, Lawrence MacAulay, Minister of Agriculture and Agri-Food, announced up to $12.1 million in funding to the Canola Council of Canada under the Canadian Agricultural Partnership, AgriScience Clusters.
Building on the work of two previous clusters, this research investment includes an additional industry contribution of up to $8.1 million. The cluster will focus on advancing the growth and profitability of the sector through innovative and sustainable approaches to creating new and improved products. Activities will include adapting food processing techniques, exploring uses for canola meal in livestock production, examining practices to optimize yields, protect crops from pests, and share lessons learned with stakeholders.
"Innovation is critical to the growth of the canola industry and this research will help us to contribute to the government's goal of $75 billion in exports by 2025," said Jim Everson, President, Canola Council of Canada. "Not only that, it will support our strategic plan to ensure the canola industry's continued growth, demand, stability and success – achieving 52 bushels per acre to meet global market demand of 26 million metric tonnes by 2025."
The Government of Canada is also continuing to support new markets for the canola sector. In 2016, Canada reached an agreement to secure canola trade with China, which allows for exports of canola seeds under existing commercial terms until March, 2020.  Exports of canola seed to China continue to increase reaching $2.6 billion in 2017. In addition, in June 2018 the Government introduced legislation to implement the Comprehensive and Progressive Agreement for Trans-Pacific Partnership (CPTPP), which will further help to open markets and increase exports.
"We are committed to continue working closely with the canola industry, so that together we can help reach our government's goal of $75 billion in exports by 2025," said Lawrence MacAulay, Minister of Agriculture and Agri-Food. "The investment we announced today will help keep the sector on the cutting edge so it continues to grow sustainably while contributing to our economy and supporting well-paying middle class jobs."
The announcement is part of Minister MacAulay's "Growing Canadian Agriculture" tour, where he will meet with farmers, processors and industry leaders, and participate in rural agricultural events across the country, to hear ideas on how to capture new growth opportunities for the sector.
FarmCash Is Live And Ready For Applications
7 months ago
-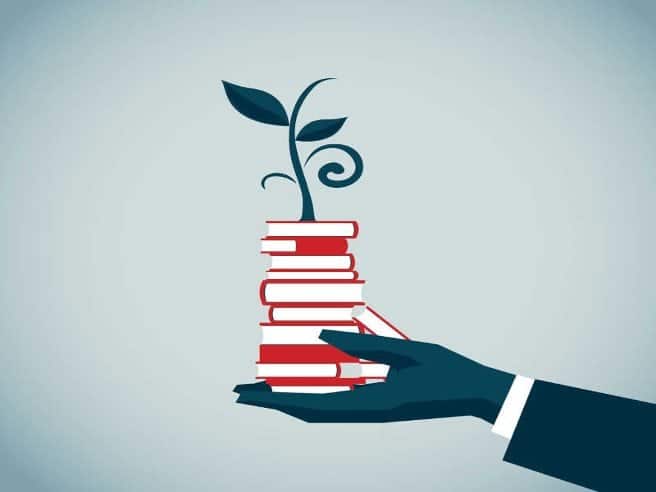 FarmCash, a new cash advance option led by the Alberta Wheat Commission (AWC) under the Federal Government's Advance Payments Program (APP), is now live and ready to accept applications on September 1 for the Fall Advance at farmcashadvance.com. Farmers who use the online application will be guided through a step-by-step process that is simple, efficient, and saves time on paperwork.
FarmCash offers advances on 45 commodities of up to $400,000 per program year with $100,000 interest-free and $300,000 at a low interest rate.
"One of our goals in developing FarmCash is to improve the user experience," said Kevin Bender, AWC Chair. "Our web-based platform slims down the application process so applicants are only navigating through information that's relevant to what they're applying for. Our ultimate goal is to deliver something really simple that saves time. Farmers can also apply the traditional way if they prefer."
FarmCash will provide top-notch customer service and any proceeds from the program will be reinvested back into Alberta's agriculture industry to benefit all commodities.
"We see a tremendous amount of value in the Federal Government's APP program as a cash flow management tool and we look forward delivering FarmCash to serve farmers' needs through a fully transparent financial model," Bender added.
Farmers may also apply by downloading the complete form and emailing it to [email protected], by speaking to a FarmCash representative at 1-855-376-2274, by faxing it to 403-717-1966, or by mail or in person at AWC's Calgary office.
With the first iteration of the website now open for business, AWC's next step is to continue improving the online process by introducing new time-saving features to be ready in time for the Spring advance.
Visit farmcashadvance.com to learn more about the program and to apply for the fall advance.
AgriProfit$ expands in 2019
7 months ago
-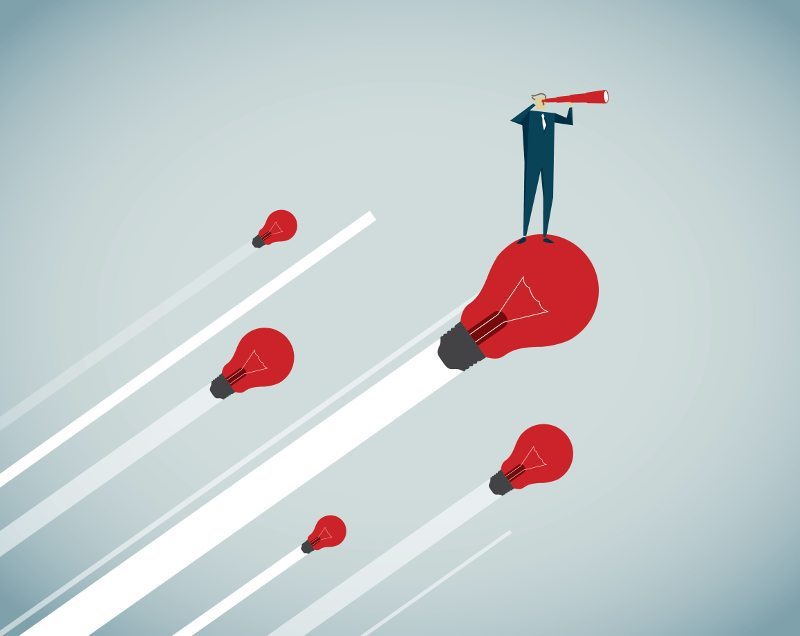 The AgriProfit$ program offers customized business analysis to help Alberta producers maximize profits and lower costs for their farms at no charge. Anatoliy Oginskyy, senior production economist with Alberta Agriculture and Forestry, outlines some changes to the program and explains how the services will expand in 2019.
Currently, AgriProfit$ program participants receive customized cost-of-production reports, including a budget sheet, income statement, as well as cost-of-production summaries for cow-calf, backgrounder, forage, pasture, and commercial crop enterprises.
"The program not only will stay in place in 2019, but we actually are planning to expand the services," says Oginskyy. "More beef and crop producers will have opportunity to participate in AgriProfit$ and receive their free customized cost-of-production reports."
Several changes to the program have already been incorporated during the last two years, including a quicker delivery of reports. Explains Oginskyy, "Our final objective is to deliver the report in one month for beef producers, and in two weeks for crop producers, from the time the data is received. By doing so, producers can use the cost-of-production information to plan their activities for the following year. We will be improving the software and process to reach this standard."
Oginskyy adds that the AgriProfit$ team will produce a series of short videos to help producers interpret the reports. They will explain how the measures are calculated, how to interpret specific numbers, and how to use them in the decision making process. "Also starting in 2019, participating producers will have the option to receive one-on-one help with a member of the team to interpret the reports."
Those enrolled will also receive the historic 22 Year Cow-Calf Benchmarks, produced by the AgriProfit$ team along with additional products. "Along with the standard cost-of-production reports, returning participants will receive the historic performance report for all participation years," notes Oginskyy. "They show the progress made in terms of cost reduction, improving physical performance like ADG, and many other economic and financial indicators. Starting this fall, we will be generating two new types of benchmarks – backgrounder and pasture efficiency – for producers and the public."
Oginskyy says that AgriProfit$ survey data collection takes several hours to complete, partly due to the high level of details needed for both economic and physical performance measures of the reports. "Some cow-calf summary reports measures like cow conception rate, calf crop rate, length of the feeding period, etc., all require very specific data. Reducing the amount of data would affect the value of the reports, and we obviously do not want that."
Survey data collection is also affected by how producers keep their own records and how that data is transferred to the AgriProfit$ forms. "We are currently investigating how data from major accounting software like QuickBooks, Quicken, or AgExpert can be automatically transferred to the AgriProfit$ data tables. It will not eliminate the issue completely, but it will definitely decrease the data entering time," explains Oginskyy.
Producers interested in participating in the 2019 AgriProfit$ program can sign up at www.agriculture.alberta.ca/agriprofits, call livestock economist Ann Boyda at 780-422-4088, or contact crop economist Manglai at 780-422-4056. Deadline to apply is November 30, 2018. Find more information about the AgriProfit$ Business Analysis and Research Program.
Source: Alberta Agriculture and Forestry
AWC and Sask Wheat Announce More Than $1.6 Million In Combined Research Funding
7 months ago
-
The Alberta Wheat Commission (AWC) and Saskatchewan Wheat Development Commission (Sask Wheat) are pleased to announce combined funding of more than $1.6 million over three years in innovative wheat research aimed at improving wheat production and outcomes for farmers.
The commissions are funding this research through the Ag Funding Consortium (AFC), a partnership of 13 organizations established to create a one-window approach for agricultural research and development funding in Alberta.
Some of the highlights of these projects include stripe rust surveillance to improve resistance in regional wheat varieties, developing a reliable method of gene editing in wheat that could simplify the breeding process, and improving nitrogen (N) use efficiency in Canadian wheat, among several other cutting-edge topics.
"Investment in wheat research remains our highest priority," said Kevin Bender, AWC Chair. "Putting check-off dollars into innovation helps ensure farmers continue to have access to the best methods and results possible, ultimately resulting in better returns."
"These projects have the potential to bring major benefits to farmers across Western Canada," said Sask Wheat Chair Laura Reiter. "We're proud to partner with the Alberta Wheat Commission to invest on behalf of farmers in projects which will lead to improved wheat varieties and agronomic practices."
AWC Announces $175,000 in Agronomy-Related Research Funding Through Integrated Crop Agronomy Cluster
8 months ago
-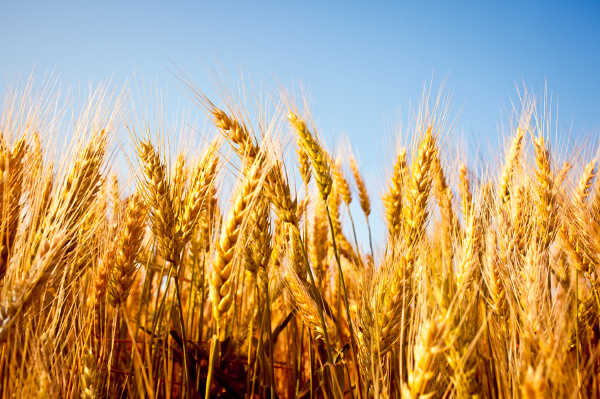 The Alberta Wheat Commission (AWC) is pleased to announce funding commitments of $175,000 over five years through the Integrated Crop Agronomy Cluster (ICAC) to five research projects aimed at developing leading edge agronomic practices for farmers.
Federal Agriculture Minister Lawrence MacAulay recently announced $6.3 million in funding through Agriculture and Agri-Food Canada's CAP program to add to ICAC's total investment of $2.6 million.
"AWC invests in cutting edge research that has the potential to improve crop performance," said Kevin Bender, AWC Chair. "The goal of our investments through ICAC are not only to strengthen agronomic outcomes but also to increase long-term profitability for farmers."
Chaired by the Western Grains Research Foundation (WGRF) and formed by cropping groups across Canada, ICAC is a cross-commodity agronomy cluster initiative aimed at encouraging increased investment in agronomy-focused innovation. ICAC takes a whole-farm approach to regional and national needs and long-term sustainability innovation including soil, water, air and economics.
AWC-funded projects through ICAC investment include:
$20,000: Coordinated monitoring of field crop insect pests in the Prairie Ecosystem
$5,000: Prairie Crop Disease Monitoring Network
$50,000: Crop sequence effects on fusarium head blight of cereals
$50,000 Development of decision support tools for Fusarium Head Blight Management in Western Canada
$50,000: Optimizing systems productivity, resilience and sustainability in the major Canadian ecozones
AWC looks forward to providing project summaries and updates as they become available.
Source: The Alberta Wheat Commission