Government of Canada Invests Over $50 Million to Help the Agricultural Sector Address Emerging Challenges and Opportunities
2 years ago
-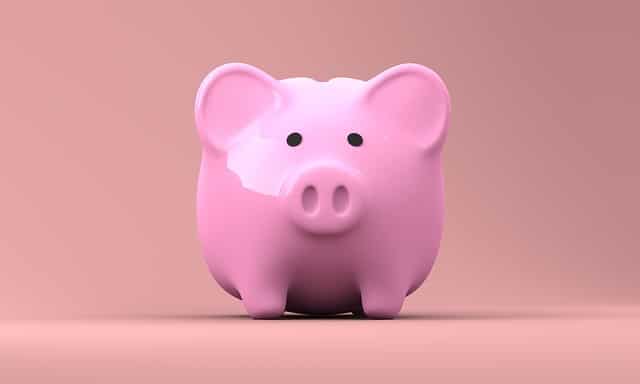 Canada's agriculture and agri-food system contributes over $114 billion to our gross domestic product, and provides safe, nutritious and sustainable food for the world, while creating well-paying jobs for our middle class. The sector is working hard to find innovative approaches to respond to growing domestic and global demand while addressing emerging challenges and maintaining its environmental sustainability.
While celebrating Canada's Agriculture Day with farmers, ranchers, food processors, industry leaders and youth in Ottawa, Minister of Agriculture and Agri-Food Lawrence MacAulay announced the new Canadian Agricultural Strategic Priorities Program (CASPP), an investment of $50.3 million over five years. Funding available through this program will help facilitate the sector's ability to address emerging issues and capitalize on opportunities.
"Canada's agricultural sector is strong and growing," said Lawrence MacAulay, Minister of Agriculture and Agri-Food. Our farmers know that to stay competitive and on the cutting edge we need to continue to adapt and develop new and innovative approaches to agriculture. The Government of Canada is committed to supporting the sector find new ways to respond to new and emerging issues, and seize new market opportunities."
The CASPP focuses on four priority areas: adoption of new technology; environmental sustainability; strategic development and capacity building; and, emerging issues. Examples of potential projects could include those addressing artificial intelligence technology, tools to assess future labour and skills needs, bio-crops, environmentally sustainable farming techniques and strategies to help the sector adapt to changes in consumer preferences.
The program also builds on other Government of Canada initiatives to support competitiveness and sustainability in the agricultural sector. These include the $3-billion, five-year Canadian Agricultural Partnership, $70 million announced in Budget 2018 to support agricultural discoveries in science and innovation to address climate change and soil and water conservation, the $25 million Agricultural Clean Technologies Program, and the Strategic Innovation Fund.
Quick Facts
The Canadian Agricultural Strategic Priorities Program is a

$50.3 million

, five-year investment to help the agricultural sector adapt and remain competitive. The new program replaces the Canadian Agricultural Adaptation Program.
Applicants may apply at any point during the life of the program, until available funds have been fully allocated.
Projects must be national in scope or deal with cross-sectoral issues. Applications for the program are now being accepted online.
Alberta Barley Announces Funding For New Research Projects Aimed At Increasing Farm Profitability
2 years ago
-
Alberta Barley is announcing $899,664 in funding for eight new research projects that will improve farm-gate returns through improved disease and crop management, variety development, feed barley promotion, and enhanced malting and brewing performance.
Alberta Barley's investment is part of the National Barley Research Cluster, a component of Agriculture and Agri-Food Canada's AgriScience program under the Canadian Agricultural Partnership. This five-year federal initiative totals $10.2 million in combined government and industry funds and aims to strengthen barley competitiveness while meeting the needs of Canada's global customers.
Barley Cluster funding was announced this morning by federal agriculture minister Lawrence MacAulay at a press conference in Saskatoon.
Farmers can look forward to Alberta Barley-funded projects that will provide new in-crop management strategies to reduce fusarium head blight, new information to strengthen nitrogen use efficiency for malt barley, and work aimed at enhancing the competitive value of feed barley – among a wide range of additional leading-edge projects. Alberta Barley will also be coordinating with other funders and researchers on an enhanced knowledge transfer plan.
"This funding is significant," says Dave Bishop, Alberta Barley Chair. "There is a lot of untapped potential in growing barley and each of these projects drives at improving performance, competitiveness and sustainability."
Alberta Barley's funding through the barley cluster is being administered by the Barley Council of Canada (BCC) alongside additional funding from SaskBarley, Manitoba Wheat and Barley Growers Association (MWBGA), the Brewing and Malting Barley Research Institute (BMBRI), the Canadian Field Crop Research Alliance (CFCRA)and the Western Grains Research Foundation (WGRF).
For more information on Alberta Barley-funded research, visit www.albertabarley.com.
Source: Alberta Barley
Update To Agriprofit$ Crops And Forages Benchmarks
2 years ago
-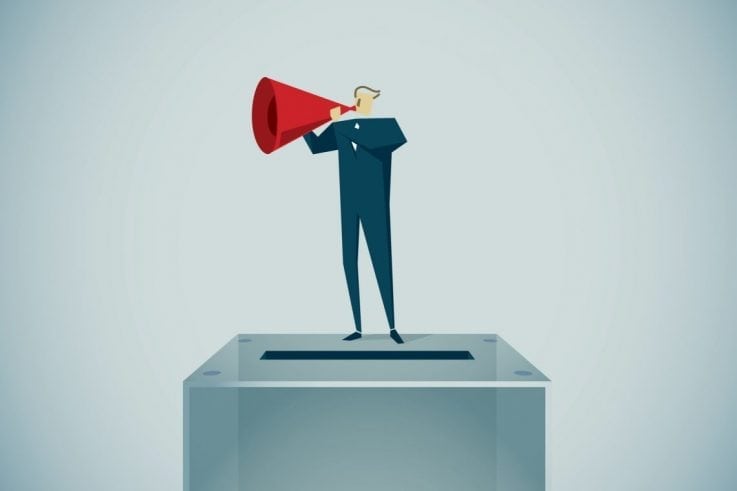 The AgriProfit$ program offers customized business analysis to help Alberta producers maximize profits and lower costs for their farms at no charge. Manglai, crop economist with Alberta Agriculture and Forestry, outlines the updates made to the AgriProfit$ crops and forages benchmarks.
The AgriProfit$ crops and forages benchmarks are the calculated averages of costs and returns by soil zones. These averages are calculated from the individual producer's data collected for the 2017 growing season through the program.
"This tool gives us a good handle on the producers' actual costs, revenues, and margins by soil zones for different crops and forages," explains Manglai. "Even better, this tool also provides the costs and returns for the top third producers where we have data available. It gives producers the opportunity to compare themselves to the top producers."
Manglai says that in past years, the crops and forages benchmarks mainly focused on regional comparisons. "As the program has grown, so has the ability to produce provincial benchmarks. The provincial level benchmark can highlight the production and management practices that are driving enterprise costs of production and profitability. In other words, regional and provincial benchmarks will provide additional information to producers achieving higher levels of profitability over time."
Producers can use these benchmarks in various ways depending if they have participated in AgriProfit$.
"If the producer has participated in the program, they can simply download the benchmarks of the soil zone of their farm's location," says Manglai. "The producer can then understand whether they are in the average group of producers, or they are in the top third group. If they are in the average group, they can even identify some of the cost and revenue items for improvement by comparing to the top third."
If the producer has not participated in AgriProfit$, they can look at the benchmarks for the soil zones where their farm is located. "They can then compare their own farm record to the benchmark averages and top third for the different crops. This provides them a good idea of where their farm stands compared to the averages group and the top third," he adds.
Crops and forages benchmarks for 2017 have been published for black, brown, and grey soil zones as well as provincial dryland soil zone.
Manglai points out that the costs and returns do not reflect the entire soil zone due to the limited sample size. "Producers have widely different management practices and sell to different end use markets even for the same crop in the same soil zone. So, benchmarks are posted only as an indication of the actual costs and returns, and additional information for crop producers to use."
Find the AgriProfit$ crop benchmarks analysis. Go to www.agriculture.alberta.ca/agriprofits to sign up for the program. For more information about the benchmarks, contact Manglai at 780-422-4056.
Team Alberta providing input to government to help Farmers deal with over $3 billion in unharvested crops
2 years ago
-
Team Alberta is alerting Alberta Agriculture and Forestry officials to over $3 billion in crops that remain in the field to ensure government agencies are prepared to respond promptly to unharvested acre claims and consider all options to help farmers deal with a difficult harvest.
"The conditions at this point in the fall are worse this year than in 2016 when weather caused many acres to remain unharvested in Alberta," said D'Arcy Hilgartner, Alberta Pulse Growers Chair. "Team Alberta is working to help ease the burden on farmers by initiating proactive discussions with government officials who are in a position to help farmers."
As of Oct. 10, it was estimated that the amount of harvest completed for Alberta's major crops included: 26% of canola, 57% of wheat, 57% of barley and 34% of pulses, with approximately 7.8 million acres unharvested overall.
"Farmers need an early and clear indication of what the next steps might be in dealing with severely downgraded and high moisture crops," said Jason Lenz, Alberta Barley Chair. "Agriculture Financial Services Corporation (AFSC) needs to make prompt decisions to deal with claims and communicate information to farmers in a timely manner."
Many of the crops are being harvested wet, which is testing growers' abilities to dry product to retain some quality considering the challenging situation and also adds additional production costs.
"For growers who have access to grain drying or aeration equipment, there is an additional cost to use of those tools that would not be as prevalent in drier conditions," said Renn Breitkreuz, Alberta Canola Chair "To add to the problems of farmers without grain dryers, some grain buyers with drying capacity have reportedly stopped accepting grain as they are at capacity."
"Much of the wheat crop left in the field will be downgraded to feed, even after drying, resulting in losses of up to $240 million from milling quality," said Kevin Bender, Alberta Wheat Commission Chair. "We remain hopeful farmers can get back to harvesting soon but 2018 will be a major hit to the bottom line."
Meanwhile, Team Alberta wants to also share resources available to help producers deal with the challenging harvest.
Team Alberta wants to remind our fellow producers that we are in this together. Harvest is usually a stressful time for farmers, but the stress is compounded this year by the pressure of not knowing when or if the crop can be combined since snow started falling in early September.
Resources available to farmers to help manage the added stress include Six Things You Can Do To Stay Resilient This Harvest Season at Domore.ag, and the Alberta Health Services Mental Health Help Line at 1-877-303-2642.
Grant Program Supports Health And Safety On Farms
2 years ago
-
A new farm and ranch safety grant launches Oct. 15 to help eligible agriculture employers comply with new occupational health and safety requirements.
The grant will help offset some of the costs employers may incur in complying with the new regulations. Up to $6 million is available through the program during the next three years.
On Dec. 1, the Occupational Health and Safety Code (OHS Code) will apply to farms and ranches that employ waged, non-family workers. This means Alberta farm and ranch workers will have similar health and safety protections as workers in other industries and other parts of Canada.
"Together with industry, we can continue to promote and deliver programs that support sustainable growth in the sector and foster a culture of safety on the farm," said Oneil Carlier, Minister of Agriculture and Forestry. "The Farm Health and Safety Producer Grant Program is just one way our government continues to support producers and ensure safe and healthy workplaces across the province."
Farm Health and Safety Producer Grant Program
Applications open Oct. 15, 2018 and the program runs until March 2021.
Farms and ranches with waged, non-family workers and a WCB account may apply for the grant.
The grant covers up to 50 per cent of eligible safety expenses to a maximum of $5,000 per year or $10,000 over the life of the program per eligible applicant. Expenses going back to Jan. 1, 2018 are eligible under the program.
Eligible expenses (with receipts) include things like:

First aid kits, fire extinguishers and warning signage.
Respirators, eye and hearing protection.
Health and safety programs, courses, education and training.
Seatbelt installation, warning lights and auger guards to improve equipment safety.
Source: Government of Alberta
Alberta Leads The Way With Hemp Processor Upgrade
2 years ago
-
The $800,000 investment in new equipment for the decortication line will help secure Alberta's leadership in the growing hemp industry and improve the quality and efficiency of hemp and flax fibres produced at the facility.
Improved fibres provide the foundation for a multitude of products, including green construction, automotive parts, erosion control, land reclamation, textiles, sustainable packaging and materials for the oil and gas industry.
A unique facility in an emerging market
Established in 2010 with a $3.9-million Government of Alberta investment, the Vegreville fibre decortication processing plant is the only one of its kind in the world.
Serving as a catalyst for industry growth, the pilot plant has been instrumental in advancing Alberta's potential in the emerging hemp market. The facility is a critical bridge for industry, supporting research and product development.
"The equipment upgrades at this unique facility will help ensure that Alberta is at the cutting edge of the growing hemp fibre sector," said Oneil Carlier, Minister of Agriculture and Forestry. "The improvements in production efficiency and quality will provide companies with the raw material they need to create high-quality, eco-friendly products while also providing further opportunities for Alberta farmers."
Jessica Littlewood, MLA, Fort Saskatchewan-Vegreville said that developing and expanding the hemp value chain provides an alternative cash crop for farmers in our area. "It's another proof that our government is on the right path when it comes to diversifying our economy and providing additional opportunities for our producers."
"Our scientists and engineers work with customized test batches of processed agricultural fibres from the decortication facility in Vegreville to create an ever-expanding range of products, with the potential to solve critical problems facing industries worldwide," said Dan Madlung, CEO BioComposites Group. "Our Terrafibre products use Canadian-grown fibres that are mainly decorticated and cleaned at the Vegreville facility and then manufactured in Drayton Valley. We are selling our high-performance and environmentally responsible products to green building, automotive, erosion control and horticultural markets."
Quick facts
Hemp is a multi-functional crop with different end uses, including seeds for food and oil, fibres for composite material and bio-active chemicals for ingredients in the food and personal health-care industries.
Decortication is the first step in processing which separates hemp into its valuable fractions –for textiles, composites, absorbents, building materials, animal bedding, mulch and more.
Alberta is the second largest hemp production jurisdiction in North America with 44,684 acres in 2017.
In 2016, the Canadian hemp industry was valued at $340 million and is anticipated to reach a market value of $1 billion by 2023.
Commercialization of hemp fibre for various applications is gaining momentum in Alberta with 34 new hemp fibre-based products being successfully introduced to market in the past year.
Source: Government of Alberta
Sask Wheat and Alberta Wheat Commission Invest Over $2.2 Million in Wheat Research
2 years ago
-
The Saskatchewan Wheat Development Commission (Sask Wheat) and the Alberta Wheat Commission (AWC) are investing a combined $2.2 million in innovative wheat research projects which will benefit farmers with improved varieties, agronomic practices, and post-harvest strategies.
Sask Wheat is investing over $2.07 million in 11 projects and the AWC is investing over $138,000 in two projects through the Agriculture Development Fund (ADF) process. The ADF, a program offered by the federal and provincial governments through Growing Forward 2, funds projects that provide growth opportunities and enhance the competitiveness of the agriculture industry. In total, these 11 projects were able to leverage over $5.1 million in funding from all sources, as other funding organizations are able to supplement the funding provided through the ADF.
The funded projects range in focus from nitrogen fertilizer use and soil health to drying grain while in storage. As fusarium head blight (FHB) remains a major issue for wheat farmers across the Prairies, three projects will be studying FHB management and resistance while another will examine post-harvest strategies to reduce a toxin caused by FHB. Durum producers will note that four of the projects are either focussed on, or have a significant component devoted to, improving the disease resistance and milling potential of durum.
"Sask Wheat is pleased to collaborate with the Saskatchewan Ministry of Agriculture and the Alberta Wheat Commission in funding these valuable projects," said Sask Wheat Chair Laura Reiter. "The investments we are making on behalf of farmers will lead to innovations in disease resistance management practices that will benefit wheat farmers and all those along the value chain."
"AWC sees tremendous value in these collaborative investments with Sask Wheat," said Kevin Bender, AWC Chair. "Results of both projects have benefits for all Canadian farmers and could lead to improved management practices that in-turn increase profitability."
A full listing of the projects being funded is below. Project summaries are available on the Sask Wheat website in the research section.
Funded Projets: 
Project: A genetic and genomics approach to improving the milling potential of durum wheat
Lead Researcher:Dr. Curtis Pozniak (University of Saskatchewan)
Sask Wheat Funding:$458,816
Total Project Funding: $458,816
Project: An integrated approach for enhancing fusarium head blight resistance in durum
Lead Researcher:Dr. Curtis Pozniak (University of Saskatchewan) and Dr. Ron Knox (Agriculture and Agri Food Canada)
Sask Wheat Funding:$449,786
AWC Funding: $108,695
Total Project Funding: $1,499,592
Project: Deployment of adult plant resistance genes for durable stripe rust and leaf rust resistance in Canadian durum wheat
Lead Researcher:Dr. Pierre Fobert (National Research Council, Canada)
Sask Wheat Funding:$311,547
Total Project Funding: $311,547
Project: Post harvest DON reduction strategies for Canadian Western Spring Wheat, durum and barley
Lead Researcher:Dr. Rex Newkirk (University of Saskatchewan)
Sask Wheat Funding:$86,250
Total Project Funding: $305,000
Project: Scale-up production and field-testing of biological agents for controlling fusarium head blight in wheat
Lead Researcher:Dr. Vladimir Vujanovic (University of Saskatchewan)
Sask Wheat Funding:$62,004
Total Project Funding: $429,443
Project: Fusarium head blight resistance to triazole fungicides in Western Canada
Lead Researcher:Dr. Pierre Fobert (National Research Council, Canada)
Sask Wheat Funding:$98,185
Total Project Funding: $421,278
Project: Marker assisted pyramiding of pleiotropic and novel resistance loci to stripe and other rust diseases in adapted CWRS wheat
Lead Researcher:Dr. Richard Cuthbert (Agriculture and Agri Food Canada)
Sask Wheat Funding:$422,400
Total Project Funding: $804,000
Project: Developing a soil health assessment protocol for Saskatchewan producers
Lead Researcher:Dr. Kate Congreves (University of Saskatchewan)
Sask Wheat Funding:$37,820
Total Project Funding: $194,435
Project: Revisiting nitrogen fertilizer recommendations for Saskatchewan: Are we measuring the right soil nitrogen pool?
Lead Researcher:Dr. Farrell Richard (University of Saskatchewan)
Sask Wheat Funding:$35,526
AWC Funding: $30,000
Total Project Funding: $233,915
Project: Monitoring SOC on commercial direct-seeded fields across Saskatchewan – Phase 4
Lead Researcher:Gerry Burgess (Saskatchewan Soil Conservation Association)
Sask Wheat Funding:$41,055
Total Project Funding: $323,875
Project: Defining best management practices for using supplemental heating with natural air drying
Lead Researcher:Dr. Joy Agnew, Prairie Agricultural Machinery Institute (PAMI)
Sask Wheat Funding:$66,810
Total Project Funding: $161,200
Government of Canada Makes $70M Investment in Agricultural Science
2 years ago
-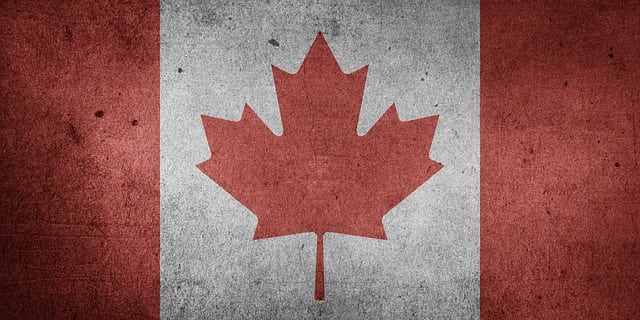 A thriving and sustainable agriculture sector is made possible only by the investments made in science, research, and innovation. Canada has some of the world's best scientists, and the breakthrough technologies they develop give farmers the tools they need to better manage their farms, while growing their businesses and creating good middle class jobs.
Minister of Agriculture and Agri-food, Lawrence MacAulay, announced the details of the Government of Canada's transformational $70M investment, over five years, to address significant environmental challenges and hire approximately 75 scientists and science professionals in emerging fields of agricultural science.
Of this $70M investment, $44M is dedicated to hiring the next generation of federal research scientists and science professionals and equipping them with the state-of-the-art tools they need to advance agricultural research, including environmental sampling equipment and analytical instruments.
"This investment allows us to hire the next generation of world-class scientists here in Harrow and across the country, and will help give our farmers the tools they need to grow their businesses for years to come," said Minister MacAulay. "This transformational investment demonstrates our Government's strong commitment to science and our focus on the agriculture sector as a primary economic driver for creating good jobs and growing the middle class."
Minister MacAulay also announced a new Living Laboratories Initiative, which includes $10M to support collaborative research projects with external partners. Living Laboratories are an integrated approach to agricultural research that bring farmers, scientists and other stakeholders together to co-develop, test and monitor new practices and technologies on farms. The result will be more practical technologies and sustainable farming practices adopted more quickly by Canadian farmers.
The Living Laboratories Initiative led by Canada is a model to the world as other countries also try to improve the resilience and sustainability of their agricultural production. This Living Labs approach was presented by Minister MacAulay at the G20 Agriculture Ministers meeting in Argentina in July and the initiative was endorsed by ministers in attendance.
"The science done at Agriculture and Agri-food Canada is vitally important for our food supply today and for our food security tomorrow," said Dr. Mona Nemer, Chief Science Advisor of Canada. "Increasing the number of researchers who carry out this important work will support agricultural discovery and innovation. It is a good step towards ensuring that decision makers have access to the scientific evidence they need to help keep Canada's food supply safe, healthy and sustainable."
In the same spirit of collaboration, the remaining $16M of the $70Mis earmarked to fund collaborative federal research projects focused on priority areas affecting the agriculture sector, such as environmental issues. With these funds, researchers will have the support, for example, to find better nutrient management solutions to ensure the health of our waterways.
This $70M investment in research and development fulfills the Budget 2017 commitment to support discovery science and innovation.
Funding to Support Irrigation Efficiency in Alberta
2 years ago
-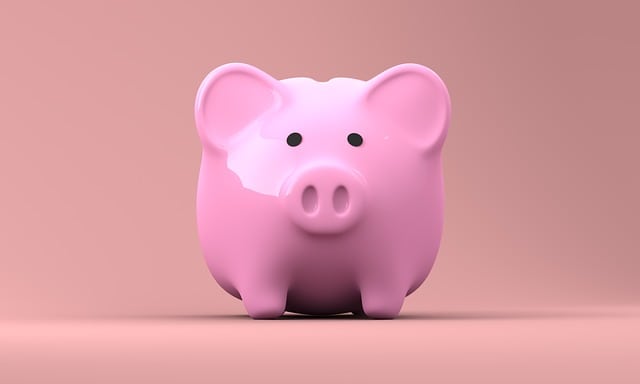 Applications are being accepted for the Irrigation Efficiency program under the Canadian Agricultural Partnership (the Partnership). Marie Schussler, irrigation management technologist at Alberta Agriculture and Forestry, outlines what producers need to know before applying.
The purpose of this program is to increase water savings and reduce energy use in irrigated agriculture by assisting producers with the purchase of more efficient irrigation equipment and systems.
"We provide grants to producers for purchasing new low pressure center pivots or the purchase of equipment to upgrade existing pivots," explains Schussler. "A big change to the Partnership from Growing Forward 2 is that we have included drip irrigation to our funding list as well. Not only does this help Alberta's producers, but agriculture stakeholders and the environment all benefit from reduced water and energy usage."
Any active producer who owns an irrigated agricultural operation in Alberta can apply. "It does not matter whether your water source comes from a district license or private water license," adds Schussler.
The amount of the grant that producers receive depends on the type of update being planned. "If the farmer is purchasing a new low-pressure pivot that covers more than 20 acres, they may be eligible for a $15,000 grant," says Schussler. "Equipment upgrades to an already existing pivot can be eligible for a 40 per cent cost share, to a total of $5,000. Examples of eligible equipment are sprinkler and nozzle packages, control panels, and variable rate irrigation."
Producers can apply more than once, but each parcel can only receive one grant in the lifetime of the program. "However, if producers have more than one parcel, they can apply again on the remaining parcels. The more parcels or irrigation systems a producer has, the more they can apply," she adds.
In Alberta, the Partnership represents a federal – provincial investment of $406 million in strategic programs and initiatives for the agricultural sector. The Irrigation Efficiency program is one of the 15 programs that will be offered in Alberta through the Partnership funding. This program is scheduled to close in 5 years – March 15, 2023.
For more information about the Irrigation Efficiency program, contact Marie Schussler at 403-381-5532. For application forms, terms and conditions, long-term irrigation plans, visit the Irrigation Efficiency program webpage, part of cap.alberta.ca.
Source: Alberta Agriculture and Forestry
Alberta Pulse Growers Invests $2.4 Million in Partner Funding for Federal Cluster Research Projects
2 years ago
-
Alberta Pulse Growers committed $2.4 million to Pulse Science Cluster projects announced Sept. 11 by Agriculture and Agri-Food Minister Lawrence MacAulay.
"This is the largest commitment Alberta Pulse Growers has ever made into Science Clusters in the history of the federal program," said Chair D'Arcy Hilgartner of Alberta Pulse Growers. "This investment demonstrates the commitment of APG and the Government of Canada to research programs that benefit pulse growers. We really appreciate Agriculture and Agri-Food Canada's continued investment into pulse research. Participation in Cluster projects helps APG research dollars go further."
The Pulse Science Cluster brings together researchers from across Canada to work on pulse specific issues that were prioritized through a collaborative effort between Alberta Pulse Growers, Manitoba Pulse & Soybean Growers, Saskatchewan Pulse Growers and Ontario Bean Growers, as well as Pulse Canada.
APG is involved in the following Pulse Science Cluster projects: Selection for disease resistance in early maturing bean lines for Alberta; Identification of dry bean lines in Ontario and the Prairies with improved canning and cooking quality; Optimizing disease management strategies for white mould and bacterial blights of dry bean; Development of genetically improved field pea varieties and germplasm for the Canadian pulse industry and the evaluation of flavour, physiochemical and functional characteristics in high protein pea breeding lines; Breeding, physiology and agronomy to mitigate yield loss caused by root rots of pea; Vigilance towards plant nematodes to sustain pulse production on the Canadian Prairies; and Integrated pest management of pea leaf weevil using biological control and low insecticide-input alternatives.
The funding for these projects is in addition to APG's investment of $111,000 for three projects as part of the Integrated Crop Agronomy Cluster, which was announced in July. Those projects are: Coordination of a crop disease monitoring network for Western Canada; Spray drift management under changing operational requirements; and Optimizing systems productivity, resilience and sustainability in the major Canadian ecozones.
The Alberta Pulse Growers Commission represents 6,000 growers of field pea, dry bean, lentil, chickpea, faba bean and soybean in Alberta. Our vision is to have Alberta pulses recognized by consumers as environmentally friendly, healthy, nutritious, and recognized by all producers as being an essential element in a sustainable cropping system.
Source: Alberta Pulse Growers