In on the Ground Floor
8 months ago
-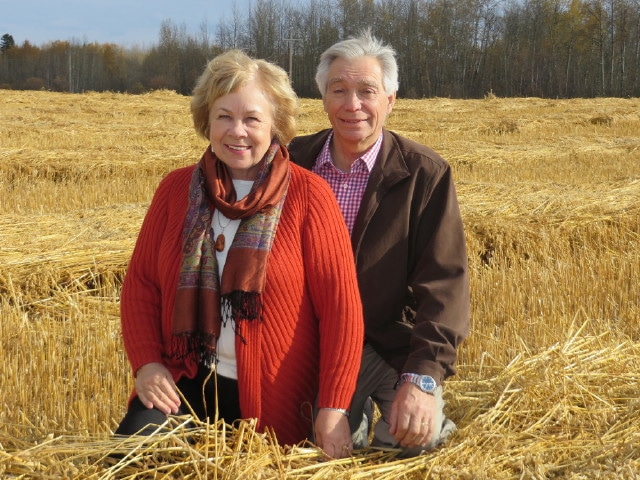 Sendziak Seed Farm is involved in propagating new varieties in annual breeder plots developed by AAFC, Canadian universities and private institutions. This means the seed farm can provide its customers with important knowledge about how those new varieties will perform in the local region, both environmentally and agronomically.
Father and son Donald and Stephen Sendziak are proud that for the 47 years their family has been in the pedigreed seed business, they have remained totally Fusarium graminearum-free in all of their pedigreed seed crops every year thanks to their focus on good management practices.
"Fusarium graminearum is a prevalent crop disease across the Prairies. It's a significant hazard for our pedigreed industry and we have been able to maintain 0.0 per cent Fusarium graminearum through preventative practices like applying top-quality seed treatments and fungicides in order to mitigate the risk of any disease," says Stephen.
In on the Ground Floor
That's an impressive record, however, it's also typical of the family's philosophy when it comes to producing high-quality seed for its customers. "It is important to us that our pedigreed seed customers are happy with all the product lines that we offer," says Stephen. "We focus on excellent quality assurance and quality control of all pedigreed varieties to ensure that the product is all true to its kind."
Maintaining purity in its seed lines is a big reason Sendziak Seed Farm, which is located near Thorsby, Alta., is heavily involved in the research and breeding side of the industry. For example, the seed farm is involved in propagating new varieties in annual breeder plots developed in Western Canada by Agriculture and Agri-Food Canada (AAFC), Canadian universities and private institutions, such as Canterra Seeds and SeCan, of which the Sendziaks are also shareholders.
"We strive for varietal purity in the growing process and that doesn't come without roguing our select plots and breeder plots throughout the year," says Donald. "That has to be done in order to avoid any contamination and maintain varietal purity."
Being involved at the ground floor with new varieties means Sendziak Seed Farm can always provide their customers with important knowledge about how those new varieties will perform in the local region, both environmentally and agronomically.
A True Family Business
Sendziak Seed Farm grows pedigree wheat, oats, barley, peas, soybean and flax seed on 1,700 acres, and is a true family operation. Donald and wife, Krystyna, and his son, Stephen, and wife, Tasha, are the main principles of the business handling all day-to-day operations, marketing and administration. Stephen's three sons, Peter (5), Jakob (3), and Christian (1), aren't yet involved in the business, but are keen co-pilots on the combine. During busy times, such as harvest, Stephen's four sisters and their husbands — Tanya and Paul Hyshka, Natasha and Anthony Plitt, Andrea and Colin Stanchuk and Nicole Sendziak — are always there to lend a helping hand.
The Sendziaks believe it is important to be involved in the seed industry and communicate with other growers and stakeholders to stay up to date on things like trends, technology and markets. They regularly attend annual events, such as the FarmTech Conference in Edmonton, and Agri-Trade Equipment Expo in Red Deer, Alta., and are also members of the Canadian Seed Growers' Association. Donald has also served as president of the Alberta Seed Growers.
"It's an important thing to do because you've got to develop varieties that are going to be able to be distributed in the global market," says Donald.
As well as selling their high-end pedigreed seed to other grower colleagues, the Sendziaks retail to commercial growers in their area direct from their seed farm and via the Warburg Seed Cleaning Plant.
They recently consolidated all aspects of their business, including their land, machinery and equipment into one entity, with everything now located at one main site near Thorsby, Alta., close to the original spot where Donald's father and grandfather first homesteaded in 1903.
"Before, we were operating our business from three separate locations. We decided it was time to consolidate it, and that has made us a lot more efficient," says Stephen.
A Few Challenges
Like all farmers, the Sendziaks have faced challenges over the years, not least of which has been the extremely wet conditions over the last four crop seasons.
"Never in our history had we ever thought about buying a dryer because our seed always came off in good condition," says Donald. "The environment in the last four years has changed so drastically for us, we had to amend our operations totally. We had to get a grain dryer, which has added value and more operations during the harvest that we have had to manage."
They also do quality checks at several points in the operation, including a pre-germination test, which is especially important in years when the weather doesn't cooperate. "Last year we had three bouts of snow in September, which decreased the germination value of our seed," says Donald. "We did have a loss of value on some of our seed in cases where the germination wouldn't meet standards we expect."
Weather is something farmers can't control, so the Sendziaks take those challenges as they come, but they are concerned about some of the discussions currently underway about how Canadian seed industry research and development will be funded in the future.
"There is a lot of resistance for things like end-point royalties and trailing royalties because the commercial grower has no way of recouping any of those costs," says Donald. "Market prices are always dictated by global values in the seed chain, and the commercial seed industry is currently facing suppressed crop market values, which, in turn, impacts the viability of our pedigreed seed industry."
"As pedigreed seed growers, we feel it is crucial that the responsibility of future plant breeding programs have full support from Agriculture and Agri-Food Canada, as the benefits of new varieties are for the greater good of the public consumer," says Stephen.
An Eye to the Future
The Sendziaks would like to expand their operations in the future, however, they recognize they first need to build their operational and management teams. While Donald and Stephen focus primarily on the marketing and research side of things, and other family members are a great help at busy times, they want to recruit more people on the farming end of things who will be with them long term.
"Some of the seasonal workers we've had over the past have been very good, but sometimes employment with us is only a short-term goal for them, and we'd like to bring on some individuals that would join us on a career path for the long term," says Donald.
They do feel there is a lot of opportunity for the seed industry going forward, especially if more raw agricultural commodities can be processed in Canada, rather than in other countries.
"For example, there is a push right now toward plant-based proteins and we need to jump on that and begin processing more of these products here in Canada," says Donald.
The Sendziaks say they appreciate all of their customers and industry partners for their continued support for their pedigreed seed operation in Leduc County. "We really appreciate their business, and we look forward to a new and exciting year working with everyone again this upcoming crop season," says Donald.
Keeping Current: Victoor Seed Farm Inc. believes in tracking agronomic trends
2 years ago
-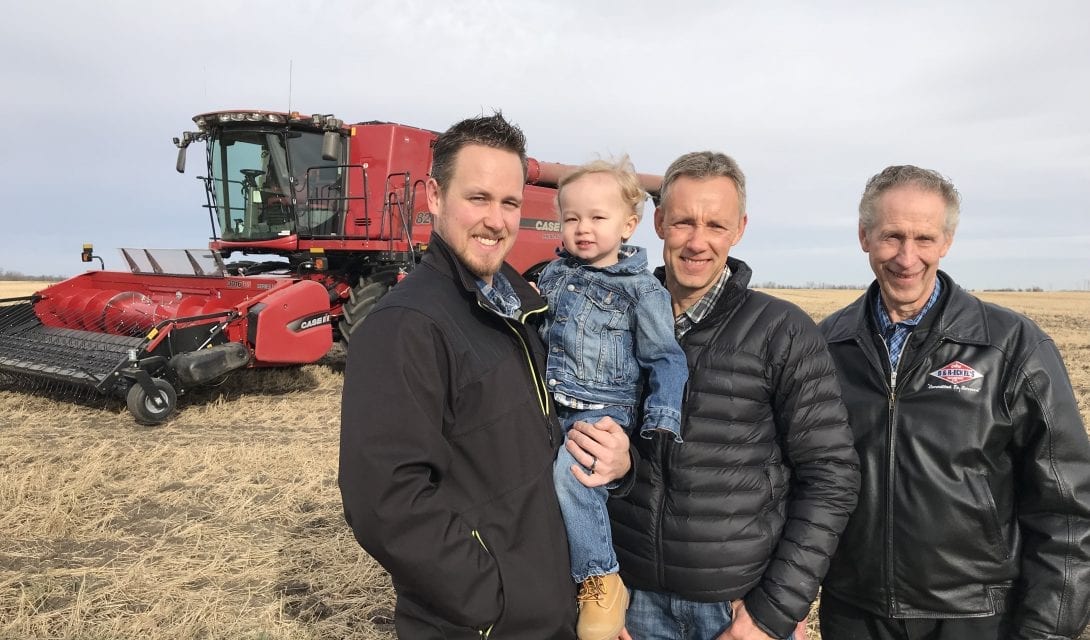 Jamie Victoor and his dad, Rene, have been in the seed business a long time. The co-owners of Victoor Seed Farm Inc. located about 15 kilometres west of St. Albert, Alta., have more than 90 years of seed growing experience between them.
Even with their wealth of seed growing experience, the Victoor family always strives to keep on top of agronomic trends.
"We do a lot of research ourselves and we go to a lot of crop tours and also check out the latest information coming out of each of the research and breeding stations, to see which varieties might work agronomically in our area and also will be best suited and adapted for the end consumer as well," says Victoor.
He notes that local grower meetings, including ones put on by Victoor Seed Farm, are an important source of information, as are technical gatherings such as Edmonton's yearly FarmTech conference and the Canadian Western Agribition held annually in Regina, Sask.
Victoor, who's 54, grew up on the farm, which was founded by his great-grandfather in 1919. His grandfather took over the farm and started producing seed in the early 1950s. Victoor's father and uncle established Victoor Seed Farm Inc. in 1959.
Victoor started full-time work at the farm shortly after high school in 1983. He and his wife, Deanna, have three sons — Justin, 32, Jesse, 29, and Jayden, 26 — and a daughter, Jori, who is 22. Jesse has been working full time on the farm since 2012, while his three siblings also pitch in when needed.
Victoor Seed Farm produces a range of pedigreed seed, including Canadian Prairie Spring wheat, Canada Western Spring wheat, malting barley, oats and peas. Canola is also grown on the 2,300-acre farm.
Most of the pedigreed seed produced by the Victoors is sold directly to local growers through a retail operation on the farm. The remainder is purchased by farmers in Alberta, Saskatchewan, British Columbia and, occasionally, North Dakota.
"It's important for us to be producing pedigreed seed so that the farmers have access to better genetics and better varieties going forward and to improve their profitability," says Victoor. "As we go forward, we'll keep looking for the best varieties that work for our area and also new varieties that are going to fit the end-consumer market."
Victoor notes it's becoming less common for independent seedsmen like himself to be able to sell directly to growers and not have to rely on providing wholesale products to large companies and conglomerates coming into the seed business.
Victoor says customer service could be seen as one area that separates his business from some of the bigger seed players.
"We like to follow up with our customers. We usually touch base with them and check in to see how their seed is doing," he says. "We also ask them what they're looking for in their varieties and then we try to pass that on to the seed companies and breeders, so they know what the farmers are actually looking for."
Victoor sees innovation as an important part of any successful seed operation."It's pretty well a given. Technology is here to stay, and it just keeps getting more and more advanced," he says.
Victoor says his farm makes extensive use of satellite imagery during the growing season, relying on weekly satellite maps to help identify areas within fields that may be deficient in water or suffering from weed or pest problems. He adds innovations such as GPS and semi-autonomous farm vehicles have also made farm operations more productive and efficient.
"It used to be you'd have to quit pretty well once it became dark because you couldn't see where you were going," Victoor says. "Now you can rely on your GPS to keep you on a straight line, and it also helps you to avoid overlapping areas and wasting product by applying extra seed, fertilizers or [pest control] sprays."
Keeping seed crops and varieties separate is always a key concern for seed producers, Victoor says, noting that it requires a lot of due diligence.
He points out that Victoor Seed Farm has many different-sized bins and a clear demarcation system for isolating seeds, and that there are rigorous procedures for cleaning seed drills, cultivators, combines and swathers to ensure fields remain [genetically] pure.
Large air compressors and gas blowers are used to clean the farm's seed drill and other equipment, says Victoor, adding that eight hours are typically spent cleaning out the combine in between harvesting different varieties of wheat.
Victoor says the farm always ensures it's properly prepared for CFIA audits, which take place every two years.
"They'll check our storage bins to see how they're marked, and then we also have to keep samples of our grain, clean and rough, for two years past the last date of sale of that particular lot of grain," he says.
Victoor says the farm performs some of its own seed cleaning. "When we get new breeder seed from a breeding station, we'll propagate that and then clean those select plots." For other seed lots, Victoor Seed Farm utilizes commercial seed plants located nearby.
Victoor says his farm works with an agronomist who assists with field scouting and helps identify measures to keep the crops clean and healthy.
He notes one practice that's benefitted the farm's bottom line is sticking with the same fields for different types of seed crops.
"After you've farmed properties, whether they're rented or owned, you get to know which kind of grains will grow better on those fields. So certain fields will do better growing wheat, and others will grow better barley," Victoor says.
"We plant different varieties over the years, but we'll always try to keep our barley fields in barley and our wheat fields in wheat, other than the rotation when we plant either peas or canola in those fields."
No I in Team: Family and Customers Drive Solick Seeds Ltd.
2 years ago
-
When speaking with Len Solick of Solick Seeds, it is clear there are two driving factors behind his business: his family and his customers.
"We wouldn't be able to do what we do without the family base," Len says.
Backing up a few years — 30-plus years to be exact — Len was in the engineering field for quite some time, living in Edmonton as well as working in the Arctic.
"I was all over the place and had a couple of close encounters in the Arctic, and then I decided it was time to move on."
Moving on included buying a farm in Halkirk, Alta. in 1978 after working a bit on his parents' farm in Lacombe, Alta. "We started out as a commercial grain and cattle enterprise. Through transition, in 1986, I grew my first pedigreed seed crop. That was because of the Crow Rate — I saw freight would be an issue going forward. That was one of my main reasons for getting into the seed business — we were able to market off the farm. My grandfather was actually in the seed business quite a few years back. He was a founding director of United Grain Grower. My parents farmed southeast of Lacombe, grain and cattle … I guess I continued on in that direction."
Moving onto the farm with their then one-year old son at the time, no one could predict that the family — and the operation — would grow.
Len's wife, Lucy, and sons Kelsey and Corwin all work on the farm. Len says Lucy is behind the scenes doing a lot of the paperwork. Other than a full-time hire, and maybe an extra body for occasional help in the busy seasons, Solick Seeds is family owned and operated. Len and Lucy's daughter Kim resides in Lacombe with her husband, Rieley and three children.
But on the farm, it is all about family teamwork.
Spring is the most hectic with seed delivery, seed pick up, and treating and seeding their own crops as well. Corwin and Kelsey do all of the seeding and spraying, and at harvest everyone is out there doing their part. One of the biggest labour demanding jobs is the cleaning of all operations whether it be the bins, equipment or machinery used; combines and grain dryer being the biggest jobs. Len says many hours are spent all year on this which most people do not realize.
Due to the difficulties to get hired labour, Solick Seeds opted to not set up their own seed cleaning operation. All of the seed is cleaned at the Forestburg Co-op Seed Cleaning Plant Ltd. This involves many hours of trucking, which both sons are involved in.
Len's oldest son, Kelsey, is a heavy-duty mechanic by trade, and Len says Kelsey is an innovator when it comes to equipment. Kelsey looks after all the equipment, making sure that everything is ready and working. He also does most of the marketing.
As far as innovation goes, Len is aware the younger generation of farmers are keeping things moving forward in terms of customer service and ensuring Solick Seeds has everything its customers desire. He says without his sons, Solick Seeds would not be where it is today.
But as innovation advances the industry, Len says there is nothing better than touching base with his customers — personally. He knows how valuable his customers are, and he wants to ensure they are well taken care of.
"I love to talk to the people. I like to touch base afterwards — find out how things have been since the year has gone by. Sometimes I don't get to everyone, but I like to touch base with them to see how a particular product has worked for them."
During the winter months is when you would usually see Len on the phone, every night, catching up with his customers.
"I do a lot of that — people are more relaxed then and have a bit more time. Farmers are really good — if they don't like the product they'll tell you in about 30 seconds. On the other side, if it is our product we can improve on or if there is something else they are looking for, that gives us a couple of months to work toward a variety we can work into our rotation if we don't have it. Len says they gain valuable information and assistance from many sources, but the Field Crop Development Centre and the Lacombe Research Centre has been exceptional.
In the springtime, Len says he is the guy in the yard. "I am there talking to my customer and I enjoy that the most because it gives me an idea as to what's going on. Maybe I am not totally there loading the trucks, but I am at the scale or someplace."
Len says he learns as much from his customers as they do from him. And that propels some of Solick Seeds' business decisions.
"We take that information — after the sales year has gone by — and we sit down and say, 'Okay, what can we do better to look after these customers?'"
Solick Seeds farms some 4,000 acres of pedigreed seed, including but not limited to peas, barley, wheat and spring triticale for its niche market. Commercial canola is also grown every year. Len is well aware of two key factors in the farming industry; you cannot make everyone happy all the time … and you can't control the weather. But you can control your relationship with your customers and who you work with. And for Len, that is his reward after a hard day's work.
Seed Man Still Growing Strong
3 years ago
-
If you were asked to name a good career for a people person, you might not blurt out "seed grower"; but then, you're not Ron Markert.
As a third generation grower with 40 years in the business, Markert has donned many different hats in the industry and worn them all well.
"My dad was a grower and I thought I would give it a try," said Markert. "Four decades later I still love it, largely because of the great people."
The Seeds of Success
On his 5,000-acre farm near Vulcan, Markert grows wheat, barley, canola and peas. In 1990 he moved his dad's processing plant onto his farm and set about making changes, increasing the capacity and installing a colour sorter.
Today, the seed part of the business is his main focus. Yet while it's a lot of work, he has always made time to do his part for the industry as a whole.
A prime example was his work on the Alberta Seed Growers (ASG) board. Starting in 1999, he served for 12 years in a number of roles including director, vice-president and president.
"It's so important to have such an organization that looks after all industry members and represents their interests. If you don't have representation like that, the government or other seed industry players can make changes and you don't have a say. The ASG is a voice for the industry, and without it our voices wouldn't be heard."
Passing the Test
Those voices spoke loudly in 2012 when the Alberta government proposed an end to funding for the Regional Variety Testing (RVT) program.
Since the program was having financial problems, the Alberta government wanted industry to run it, saying it was the seed industry that received the benefit. The ASG argued that everyone in the province would benefit because of the increased revenue farmers received through the choice of better varieties. The seed growers proposed the government fund the co-coordinator of the program so that role would be viewed as third party and unbiased. The rest of the RVT program would be funded by stakeholders that have interests in variety testing. After some determined lobbying, the government agreed.
That was a highlight for Markert, as was his chairing of the committee that hosted the Canadian Seed Growers Association (CSGA) convention in Calgary, also in 2012. It was his last year on the ASG board, and after taking a year off, he stepped up to the national level.
"You have to think differently on the [national] CSGA board as you're not just working for Alberta, you're representing the entire country. Instead of interpreting the rules, we're actually making them."
That's the case with the Circular 6 Committee on which Markert sits, which deals with rules and regulations governing how we grow seed in Canada. It has been a real eye-opener for him on dealing with the whole seed industry and learning what you can and can't do in that arena.
While discussions sometimes get heated, he appreciates the mutual respect and recognition of common goals. "We disagree, but at the end of the day we go for dinner and we're all friends again."
An Awarding Experience
That ability to work with others may have lead to the BMO Farm Family Award in 2016 for Markert and his clan. The annual award honours outstanding families who best represent values of the family farm within their rural community, and it recognizes both farming business practices and community involvement.
"You don't get many pats on the back in this business, so it was nice to be recognized," says Markert.
The award was fitting, as farming, and the seed business in particular, is truly a family affair for the Markerts. Louise, Ron's wife of 36 years, is an integral part of the seed operation, and son Lee and his wife Lindsay are partners. While daughter Danielle and son-in-law Shawn work on the farm at Del Bonita, Danielle also works for Monsanto and does crop inspections in her off time. Her younger sister Beth is a seed growth specialist for Bayer CropScience.
Family Values
One issue that Markert, his family and his colleagues must deal with in the near future is value creation. In 2015, amendments to the Plant Breeders' Rights Act were enacted that impact how the plant breeding system in Canada can be funded.
"Right now when I sell seed, there is a one-time royalty in that cost which I pay back to the plant breeder, but sometimes people distribute seed to other growers even though that is prohibited," notes Markert. "The amendments may mean that the royalty is collected on the harvested seed instead and collected every year rather than upfront. That means that everyone who uses the seed would pay for it. For example, instead of the initial buyer paying say $2 per bushel on certified seed, it may become 10 cents per bushel every year on your harvested production. This approach would balance out the cost for the industry."
At present, Canada hasn't decided what route to go on the royalty collection, as it must be negotiated with all producers, commissions and seed growers.
"This will be one of the industry's biggest issues going forward. If we don't get it right, we could have a huge mess that will be with us forever. I urge everyone in the seed industry and all producers to pay close attention to this matter."
Follow the Leader
It is challenges like this that has driven Markert to be so active in his industry, and he encourages others to do the same.
"Sitting on these boards has taken me from one end of Canada to the other. I would encourage young people in the business to get involved with the ASG, CSGA or other boards. It's a great opportunity to really understand how the seed business works in Canada and around the world, and to grasp the key issues."
If it sounds like he's getting ready to pass the torch, there may be some truth to that.
"Louise and I are going to slow down a bit now and do more travelling while our son runs the business. You never know when the maker will take you; at some point you have to stop and smell the roses."
Board Members Eager to Get Growing
3 years ago
-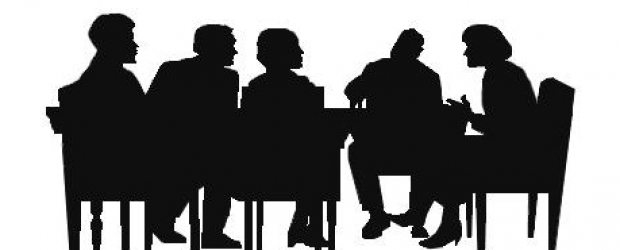 These two seed growers are new Alberta Seed Growers board members. Both have farming in their blood, and are pumped about their new role.
Unlike many industries, farming is one where most kids don't roll their eyes at the prospect of following in dad's footsteps.
That is certainly the case for two new members of the Alberta Seed Growers (ASG) board who were both eyeing a farming career from an early age.
Such is the story with Richard Hallett, a seed grower and cattle producer located 15 km west of Carstairs.
"My dad started growing pedigreed seed in the 1980s, so I was born into it. I've grown pedigreed seed my whole life."
Hallett took an eight-month break after high school and travelled to New Zealand, but all roads led back to the farm.
"When I returned, I went to Olds College and studied farm and ranch management, and I've been working on our seed business ever since."
Family Values
The business is truly a family affair. Hallett's young son and daughter are involved, and his 91-year-old grandfather still lends a hand.
That concept of continuity is a big part of the seed growing appeal for Hallett.
"I love seeing things through. As a seed grower, I hear about new varieties coming down the pipeline and I can choose the ones I think will be good for our customers," he says. "It's satisfying to follow the seeds through their lifecycle and find the varieties that best suit a specific area and client."
The only challenge comes at peak times when he's selling seed while trying to get his own seed in the ground. Of course, a knack for overcoming obstacles is a good quality for a new ASG board member.
"I just joined at the end of January, so am quite new to this. I've attended the general meetings over the last four years, and when the past president approached me I decided to get involved."
Shaping the Future
Hallett was keen to meet people and learn more about the workings of the seed industry. As well, he saw the board as playing a key role.
"Seed growers are at the leading edge of the latest varieties and technologies in crop production, and the board is a great spokesperson in representing the industry and guiding it forward."
In the process, the board must deal with issues unique to the industry. It's a good time to have board members with different viewpoints, as "everyone's perspective is valuable".
Rooted in Success
One of those perspectives belongs to fellow new board member Tracy Niemela. Along with her parents, husband and other family members, she operates a seed farm near Sylvan Lake.
Like Hallett, the business has deep roots in her family tree.
"My sisters and I are the fifth generation on the farm and I am a third-generation seed grower. I guess you could say it's in my blood. It's a lifestyle that I grew up in, fell in love with and want to raise my child in. I hope to keep the operation going for generations to come."
A University of Alberta graduate with a Bachelor of Science degree and an agronomy certificate from Olds College, Niemela worked for the health region as a systems consultant while helping on the family farm. Eventually she quit and went back to the farm full time.
She finds the seed business challenging and rewarding at the same time and one that is constantly changing. That suits her just fine as it really keeps her on her toes.
Also fitting well is her place on the ASG board. Although Niemela was hesitant when first asked to run, fearing she lacked the time and the knowledge of what the board did, she finally took the plunge.
"All boards benefit from fresh ideas. I'm excited about being at the forefront of information, networking and helping to shape the future of seed growers in Alberta and possibly throughout Canada. It will not only benefit me and our seed farm, but others as well."
Moved to Action
Part of that shaping includes addressing movements like gluten-free, organic and chemical reduction.
"These aren't necessarily bad things, but there is a lot of wrong and misleading information out there," notes Niemela. "We need to stay ahead and promote what we do before all of this explodes and starts dictating the future for farmers and possibly seed growers."
Niemela has seen a lot of industry changes over the years, such as the increasing role of big business in taking control and ownership of varieties while "more and more seed is grown under contract. The questions going forward are critical: Where will pedigreed seed be in the future? Will the seed system still exist? Will it need to exist?"
There's a lot to tackle, but with farming in the blood and their hearts on their sleeves, Hallett and Niemela are pumped to take it on.