Harvest Progress Inching Ahead of Average
5 days ago
-
Provincially harvest is 48 per cent done in Alberta, the weekly crop report from Alberta Agriculture and Forestry on Sept. 25, says. This is slightly ahead of the five and 10-year averages.
The report notes weather conditions have allowed harvest activities to progress at a strong pace over the week. Frost did hit some northern areas of Alberta over the past week. In the southern part of the province they did not experience killing frosts, but temperatures dipped below -2 C.
Yield are well above the five and 10-year averages, the report says.
Harvest Progress on Par with Historical Average
2 weeks ago
-
About 30 per cent of major crops in Alberta are now in the bin, which is on par with the five and 10 year averages, the weekly crop report from Alberta Agriculture and Forestry on Sept. 18, says.
Provincially, 82 per cent of dry peas, 47 per cent of barley, 27 per cent of spring wheat, 16 per cent of oats and 13 per cent of canola have been combined.
Cold, cloudy weather then persisted for a few days across most of the province, resulting in high humidity and poor harvest conditions. These factors, along with heavy dews especially in the northern parts, have hampered harvesting progress over the past week, the report notes.
Alberta Wheat Yields and Production to Increase
2 weeks ago
-
Wheat yields and production will rise this year in Alberta, Statistics Canada's model-based principal field crop estimates for August 31, 2020, says.
Wheat area is expected to edge up 0.2 per cent to 7.2 million acres, while yields are anticipated to rise 4.4 per cent to 54.6 bushels per acre to bring total wheat production up 4.6 per cent year over year to 10.7 million tonnes.
Canola yields are expected to rise 12.7 per cent to 45.4 bushels per acre and harvested area to fall 0.3 per cent to 5.8 million acres, resulting in a 12.4 per cent production increase.
The report notes that farmers on parts of the Prairies have had to contend with excessive rain and lower than average temperatures in the early part of the summer and above average temperatures in August.
Harvest Progress Slowed by Rain
3 weeks ago
-
Rain across Alberta, particularly in the north east, north west and Peace areas, slowed harvest progress, the weekly crop report from Alberta Agriculture and Forestry on Sept. 11, says.
As of Sept. 8, about 18 per cent of major crops in the province are in the bin. This up from eight per cent the previous week, the report notes.
There have been two frosts so far this year, having happened on Aug. 31 and Sept. 8. However, it is still early to determine if there was any crop damage from them.
Good Weather Pushes Harvest Progress
4 weeks ago
-
Favourable weather across Alberta with little rain advanced harvest progress across the province, the weekly crop report from Alberta Agriculture and Forestry on Sept. 4, says.
Ten per cent of the provincial crop is combined, up from eight per cent last week.
"The warmer, drier weather extended into many parts of the north west, north east and Peace regions, advancing crop maturity," the report notes. Producers in the area are desiccating, swathing canola and barley, and combining peas.
Crops are estimated at nine per cent swathed provincially, which is down from the the five-year average of 13 per cent. However, barley is on par with the five-year average at nine per cent.
Alberta Wheat Production to Rise by 14 Per Cent
4 weeks ago
-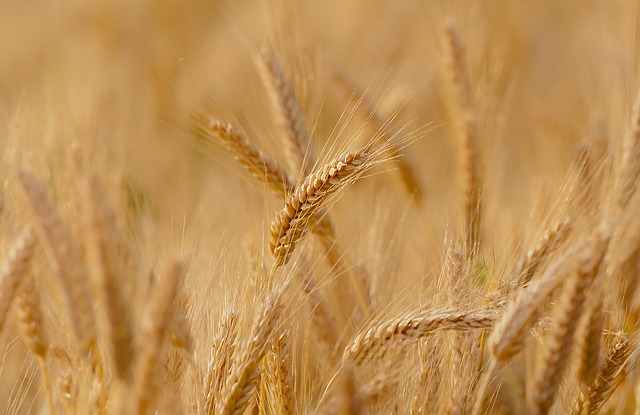 Alberta wheat production is expected to follow the national trend and increase by 14 per cent to 11.7 million tonnes, Statistics Canada's production of principal field crops for July 2020, says. Nationally, wheat production is projected to rise by 10.5 per cent year over year to 35.7 million tonnes, due to larger anticipated yields and higher harvested area.
In Alberta, harvested are is expected to edge up by 0.2 per cent to 7.2 million acres, while yields are predicted to rise by 13.8 per cent to 59.5 bushels per acre.
While canola production is expected to fall nationally, it is predicted to increase in Alberta. Alberta production is expected to  by 8.6 per cent, while nationally it is predicted to drop by 0.4 per cent.
Farmers across the Prairies have had to deal with excessive rain and lower-than-average temperatures this summer, the report notes. Data from the Crop Condition Assessment Program published by Statistics Canada, shows overall plant health in the Prairie provinces was equal to or much better than normal for most of the region. This points towards the possibility of higher-than-normal yields.
Statistics Canada notes this year to alleviate stress on farmers during the COVID-19 pandemic, they relied upon satellite technology to model preliminary crop yields and harvests for 2020. These methods have successfully been used to produce September yield estimates since 2016, the release says.
Harvest Started in South, Central Areas of Alberta
2 months ago
-
Harvest of fall-seeded crops and dry peas in the south and central regions of Alberta, the bi-weekly crop report from Alberta Agriculture and Forestry on Aug. 14, says. About two per cent of all crops in the southern area and three per cent in the central are now in the bin.
Warm temperatures and less precipitation accelerated crop development across the province, the report notes. Spring seeded cereals are mostly at the end of milk development growth stage, which is a week or less behind normal.
About 95 per cent of canola in the southern, north east and north west area is in the podding stage, while in the central and Peace regions, 31 and 15 per cent respectively, of canola is still in the flowering stage.
Regionally compared to two weeks ago, crop conditions in the central area remained unchanged, while the other regions declined by one or two per cent, the report notes.
Almost All Over-Wintered Acres Inspected
4 months ago
-
Agriculture Financial Services Corporation (AFSC) adjusters have inspected almost all of the crops that weren't able to be harvested last fall, according to a news release from the government of Alberta. More than one million insured acres were left in the fields, but AFSC has completed 92 per cent of pre-seeding claims now.
"Farmers in Alberta have just gone through one of the toughest harvests in recent memory and now face the many repercussions of COVID-19," Devin Dreeshen, Alberta minister of agriculture and forestry, says in the release. "We are working with AFSC to simplify their operations to be more efficient at processing claims while also improving service standards and responsiveness for farmers and ranchers."
The release notes as of May 20, adjusters have completed nearly all of the outstanding inspections – only about 130 inspections remain and are currently in progress. New wildlife claims continue to come in with AFSC is responding quickly.
AFSC made a number of operational changes, including increasing the number of claims verified remotely using yield volume and quality data compared with supporting weather data without on-site inspection, the release says.
Dealing with Harvest Farm Fires
1 year ago
-
A farm emergency plan is the first step when dealing with the risk of fires during harvest.
"This plan needs to detail what happens on the farm should a fire start," says Blaine Metzger, project technologist manager at the Farm Stewardship Centre. "This includes an evacuation plan, a list of numbers to call, and mustering point. It's vital all farm family members and employees are aware of this plan and what it contains."
"You should also limit vehicle access into harvested fields. Trucks can easily start fires when crossing fields especially in tall stubble. If limiting access isn't realistic, you can at least cut a pathway on your first harvesting round for vehicles to use, especially where they might park."
If a fire does break out, Metzger says to always ensure safety first. "Everyone needs to get out of the fire area to a muster point and to make sure 911 has been called. If there is a water source nearby, such as a pumping truck or tank with a pumping system, you can try and contain the fire if safe to do so. If you have a tillage unit available you can also try and till ahead of the fire to create a fire break, again, if it's safe. Of course, make sure you don't drive through the fire."
Metzger adds that tilling a fire break around a field is the first preventative measure in a high risk area. "It can help keep a fire from spreading or at least slow it down. However, any tilling at any time can create other issues."
He says to be aware of your surroundings in a fire. "If there's a dugout or creek, you may be able to set up a pumping system there with a long hose you can use as a fire extinguisher. And, if absolutely sure of your safety, and there is time, you can try and unhook your equipment, such as a fuel tank on your tractor, so that it doesn't catch fire and make things far worse."
Source: Alberta Ag
Harvested Crop Samples
1 year ago
-
With harvest soon to get underway in Alberta, a reminder that a step to marketing is knowing the product that you have to offer.
"Producers should be taking samples of each load as the crop is placed into storage to create a representative sample for each bin," explains Neil Blue, provincial crop market analyst with Alberta Agriculture and Forestry. "The goal is to have a sample that has the same characteristics as the large volume of product that it represents. Producers will then have a sample that can be used to shop around with various potential buyers."
The samples should be stored in a sealed container to identify the source bin.
"This container should keep out rodents and insects and preserve representative moisture content to maintain sample integrity. Some grain companies provide zip lock bags just for this purpose, which in turn, could be kept in a larger sealed container," he adds.
The Canadian Grain Commission offers its Harvest Sample Program.
"It gives producers a free, unofficial grade on several samples from the current year's crop. Producers can submit samples of newly harvested crop prior to November and obtain base grade information for their marketing at no charge. This program also helps the Canadian Grain Commission, the Canadian International Grains Institute, and grain buyers to better know, in a general way, the quality of the crop."
Producers can learn more and sign up for the Harvest Sample Program online, over the phone, or email. The Commission sends participating producers a personalized kit, including postage-paid envelopes for the samples. Upon grading of the submitted samples, grade results are retrievable via phone, e-mail or through the CGC internet site. These results include:
Unofficial grade for each sample submitted.
Dockage assessment, oil, protein and chlorophyll content for canola.
Oil, protein and iodine values for flaxseed.
Oil and protein levels for mustard seed and soybeans.
Protein content on barley, beans, chickpeas, lentils, oats, peas and wheat.
Deoxynivalenol (DON) content and Falling Number for wheat.

Source: Alberta Ag