PGDC Helps Fuel an Industry at Annual Meeting
3 years ago
-
New varieties are the fuel that keeps the seed and agriculture industries going, and the Prairie Grain Development Committee helped provide that fuel at its annual meeting this week in Saskatoon, Sask. Fifty-four new cultivars in four different crop categories were considered for recommendation, delivering even more options for stakeholders throughout the agriculture sector and beyond.
Twenty-seven cultivars were considered for recommendation by the wheat, rye and triticale committee, with the majority of them being recommended for registration, according to committee secretary Francis Kirigwi.
The high number looked at by the PRCWRT this year was due in part to modernization of the Canadian wheat class system. Under the modernization plan, two new wheat classes will come into effect on Aug. 1, 2016: Canada Northern Hard Red (CNHR) and Canada Western Special Purpose (CWSP). Three wheat classes will be eliminated: Canada Western Interim Wheat (CWIW), Canada Western General Purpose (CWGP), and Canada Western Feed (CWF).
"This offers us a chance to request support for candidates that didn't make the CWRS class," said committee chair Curtis Pozniak. "This gives an opportunity for us to take another look at lines that might fit into these new classes."
One cultivar that was brought back for re-examination was BW968, a spring wheat bred by AAFC's Richard Cuthbert that has a 10 per cent higher yield than Glenn wheat.
Fifteen lines were considered for registration by the pulse and special crops committee. They included six bean lines, four pea lines, four lentil lines and one canarygrass line. "It's a bit less than in previous years, but more diverse," said committee chair Glen Hawkins.
Four flax lines were considered and ultimately recommended for registration by the oilseeds committee, according to chair Daryl Rex — three brown-seeded flax cultivars and one yellow-seeded cultivar. Compared to last year that's down quite a bit, when there were more than 10 lines considered for registration.
Four barley and four oat lines were recommended for registration by the oat and barley committee, according to committee secretary Pat Juskiw. Out of the four oat lines, three were milling oats and one was bred for equine feed. All four barley lines were for malting, with two recommended for full registration and two for interim registration.
Seed of the Year and Other Recognition
A recognition luncheon was held, with several members of the industry given special mention for their work.
University of Saskatchewan researcher Pierre Hucl was given the award for Seed of the Year for the hard red spring wheat variety CDC Teal, a variety best adapted to the black soil zone of Western Canada. It combines early maturity with good yield potential, increased kernel size and leaf and stem rust resistance. It was developed at the University of Saskatchewan from a three-way cross involving BW514, Benito and BW38.
Retiring PGDC members Nancy Edwards and Myriam Fernandez were given special mention. Edwards worked with the Canadian Grain Commission and served on the PRCWRT quality evaluation team, while Fernandez worked with AAFC Plant Pathology and served on the PRCWRT disease evaluation team.
Wheat breeder Stu McBean and Seed Depot's John Smith, who both passed away recently, were also mentioned at the luncheon for their work and time served.
PGDC to Meet in Saskatoon
3 years ago
-
The Prairie Grain Development Committee's annual general meeting takes place Feb. 22-25 in Saskatoon, Sask. The event, held at the Delta Bessborough, facilitates scientific discussion and communication of research priorities for the improvement of the Prairie grain sector, and to exchange information relevant to the development of improved cultivars of grain crops for the western Canadian Prairies.
For a full agenda and registration info, go here:Â http://www.pgdc.ca/meeting.html
Prairie Farm Sold PBR-Protected Varieties without Permission
3 years ago
-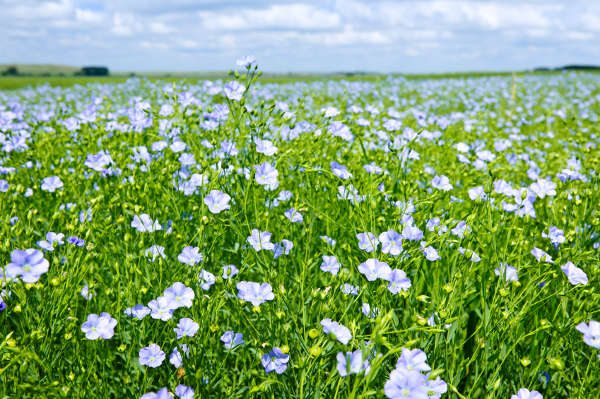 SeCan announced today the settlement of a Plant Breeders' Rights (PBR) case between SeCan and Harvey Marcil of Pasqua Farms of Moose Jaw Saskatchewan. The settlement relates to unauthorized sales of PBR protected varieties CDC Bethune flax and AC Strongfield durum.
"This was a particularly concerning situation as the industry has invested considerable resources launching re-constituted seed supplies of several flax varieties. Having an individual profit while perpetuating an industry problem was taken very seriously," says SeCan's Todd Hyra, Business Manager, Western Canada.
While full details of the settlement are not available, the parties have agreed to a cash settlement of $150,000, and a declaration there will be no additional unauthorized sales. This is the largest individual settlement for SeCan to date (the largest prior settlement was $120,000 in 2013).
Infringers need to be aware – it is not just a matter of paying royalties owing when you get caught. Settlement normally includes royalties, investigative and legal costs, and other damages, which can result in very substantial payments.
Under both PBR '78 and PBR '91 (effective February 2015), farm saved seed is allowed, but it is against the law to make unauthorized sales of a protected variety. The rules under PBR '91 have changed. Hyra explains, "Previously only the seller was liable for an illegal sale. The big change under PBR '91 (all varieties granted PBR protection after February 27, 2015) is that everyone associated with an illegal sale is potentially liable – this includes the seller, processor, and the individual who buys the seed. Grain handlers can also be held responsible, as rights extend to the harvested material."
"If we want access to the best genetics, plant breeders from Canada and around the world need to know the Canadian industry is playing by the rules," states Hyra.
New Year, New Barley Findings
3 years ago
-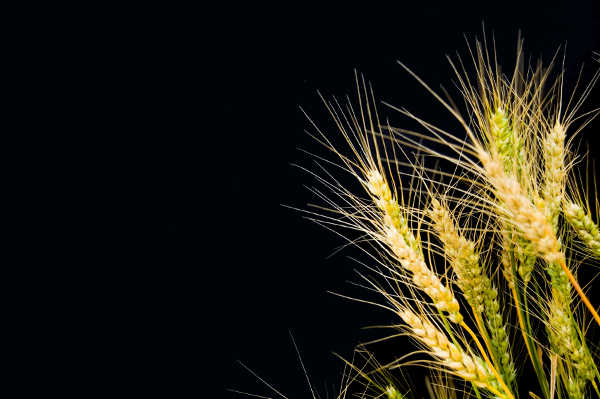 Growing the barley industry all comes down to research—according to Alberta Barley research manager Garson Law.
"As a farmer-funded organization, we invest in research to bring scientific advancements directly to our farmers. This is the biggest factor in maintaining long-term sustainability," he explained.
With that in mind, it's no wonder that Alberta Barley has made research its number-one priority. As the new year dawns, three recently completed Alberta Barley-funded projects stand out for their notable findings.
Opportunities for food barley
Over the last year, two Canadian International Grains Institute (Cigi) researchers—Ashok Sarkar, senior adviser, technology, and Elaine Sopiwnyk, director, grain quality—have worked on their project, "Examination of milling performance and flour quality of barley and wheat blends."
During their research, Sarkar and Sopiwnyk examined the milling performance of three varieties of barley, CDC McGwire, CDC Ratan and CDC Fibar, in combination with Canadian Western Red Spring wheat. These varieties were milled in 80-20, 70-30 and 60-40 wheat-to-barley ratios, without any adjustments to the mill.
"Having tested this out at different levels, it was quite obvious that any flourmill could use food barley, as long as it is hulless … and just treat it like another wheat," said Sarkar.
With health benefits such as beta-glucan, a soluble fibre known to help lower cholesterol, as well as the ability to control glucose levels in the bloodstream, barley is well positioned to fit into the growing health food market.
Sarkar explained that people outside of Canada are recognizing these health benefits and opportunities for barley, too. "We hear interest in parts of Asia and other countries, the Middle East, etc.," he said.
Currently, food barley represents a mere one per cent of the industry, but growing health trends could increase that share and bring growth and profits to the barley industry.
"Eventually, there will be more focus on health and nutrition; it may give [farmers] a good return on their product as the demand increases," said Sarkar.
Improving crop yields with barley
Since 2009, Kabal Gill, research coordinator with Smoky Applied Research and Demonstration Association (SARDA), has worked on a project titled, "Identification of superior crop rotations to minimize inputs, optimize crop production and maximize contribution margin." The goal is to identify which crop rotations can provide farmers the greatest yields and best-quality with the least amount of inputs.
"We set up 10 crop rotations with canola, wheat, barley, flax and peas plus canola and wheat monocultures," said Gill. Each crop rotation featured three of these crops planted in rotation over the seven years.
Gill focused his attention on two main crops, wheat and canola, for comparison. Due to their high acreage, Gill explained, wheat and canola may become monocrops, with farmers planting them on the same land year after year.
Although growing a high-value crop like canola appears like an appealing option, Gill emphasized that planting monocrops does more harm than good. "Monocrops reduce yields and increase the risk of diseases, weeds and insects," explained Gill.
However, farmers can mitigate these risks and improve their crop yields by incorporating a crop-rotation plan.
"Barley is a good stubble to use for crop rotations," said Gill, explaining that canola or wheat planted on barley stubble showed greater yields compared to canola or wheat monocrops. "Compared to wheat monocrop, wheat planted in rotation with any other crop would result, on average, in a 10 per cent increase in yield," he said. As for canola, yields increased by an average of 20 per cent.
In addition to greater yields, crop rotation offers other benefits. "It will benefit farmers to improve the yield of their main crops, provide diversity in their cropping system, make their farm enterprises more economically sustainable and reduce the risk of weeds, diseases and insects," said Gill.
Strategic spraying
Ken Coles, general manager of Farming Smarter, knows farmers are in the business of risk management: "Farmers want to optimize their use of pesticide products to get the most bang for the buck."
Which is why, for the past three years, Farming Smarter has worked on the aptly named project, "Night spraying: pesticide efficacy with nighttime application." In addition to Alberta Barley, project partners include Alberta Agriculture and Forestry, Agriculture and Agri-Food Canada, Alberta Canola Producers Commission, Agriculture Opportunity Fund, Lakeland Applied Research Association and SARDA.
The goal of this project is to identify if spraying at a certain time of day would impact the effectiveness of products such as herbicides and fungicides on crops including barley, canola, peas and wheat.
Coles' results have shown that there is, in fact, an optimal time for spraying.
"On the herbicide end, I was quite astounded that the early-morning applications tended to have the poorest results, and that is when everybody sprays," said Coles. Instead, he suggested spraying herbicides during the day. "We are talking a 20 per cent difference in efficacy," he said.
As for fungicides, "Moving into July, the daytime temperatures are hotter and I would actually probably avoid daytime applications with fungicides," Coles explained. "I would lean towards an early-morning application."
In both cases, the results show nighttime applications as a neutral option between morning and daytime applications.
In the end, Coles hopes results like these will help farmers make the best decisions possible for their farms.
CGC Sets New Standard and Guide Samples for Soybeans and Wheat
3 years ago
-
At its meeting on November 5, 2015, the Western Standards Committee recommended new standard and guide samples for soybeans and wheat for the 2015-16 crop year, effective November 18, 2015. As well, the committee received updates on grading studies being conducted by the Canadian Grain Commission.
Standard samples
Soybeans, No. 1 Canada Yellow
Wheat, No. 1 Canada Western Amber Durum
Wheat, No. 2 Canada Western Amber Durum
Wheat, No. 3 Canada Western Amber Durum
Wheat, No. 1 Canada Western Red Spring
Wheat, No. 2 Canada Western Red Spring
Frost/heat stress guide samples
Wheat, No. 1 Canada Western Amber Durum, Frost/Heat Stress
Wheat, No. 2 Canada Western Red Spring, Frost/Heat Stress
Mildew guide samples
Wheat, No. 1 Canada Western Amber Durum, Mildew
Wheat, No. 2 Canada Western Amber Durum, Mildew
Wheat, No. 3 Canada Western Amber Durum, Mildew
Wheat, No. 1 Canada Western Red Spring, Mildew
Wheat, No. 2 Canada Western Red Spring, Mildew
Wheat, No. 3 Canada Western Red Spring, Mildew
Standard samples and standard prints previously adopted for other grades and grains will continue to be used.
Mildew study update
The committee received an update on a mildew study that the Canadian Grain Commission began in the fall of 2014. At the time, a large number of Canada Western Red Spring and Canada Western Amber Durum wheat samples had mildew damage as the main grading factor. These samples came to the Canadian Grain Commission from producers via the Harvest Sample Program.
Based on study results from 2014-15, the Western Standards Committee recommended adjusting standards and guide samples to reflect more mildew. The second year of the study will determine if mildew standards and guides can be modified further. The Canadian Grain Commission will report back to the Western Standards Committee at its spring meeting.
Frost damage study begins
The Western Standards Committee recommended the Canadian Grain Commission pursue research into current frost damage standards and guides for Canada Western Red Spring wheat. Using samples from the 2015 Harvest Sample Program, the study will determine if current standards and guides accurately reflect the effect frost damage has on the milling performance of wheat and on bread and noodle quality. The Canadian Grain Commission will report back to the Western Standards Committee at its spring meeting.
Quick Facts
The Western Standards Committee meets twice a year to recommend specifications for grades of grain, and to select and recommend standard and guide samples to the Canadian Grain Commission. Members represent different sectors of the grain industry and include producers, grain processors, and exporters.
Standard samples, standard prints and guide samples are grading tools that the Canadian Grain Commission prepares each year. Members of the Western Standards Committee examine these tools and recommend their use.
Each year, as part of the Harvest Sample Program, producers send the Canadian Grain Commission samples of their crops. In exchange, producers receive a free grade and quality information. The Canadian Grain Commission uses producer samples to test the quality of the annual crop, producing crop quality data which is shared with the industry. As well, harvest samples contribute to scientific research into grading issues. We also use these samples to study end-use functionality, that is, how the physical and chemical components of grain affect the final product made from that grain.
Alberta Wheat Commission Welcomes New Chairman and Board Members
3 years ago
-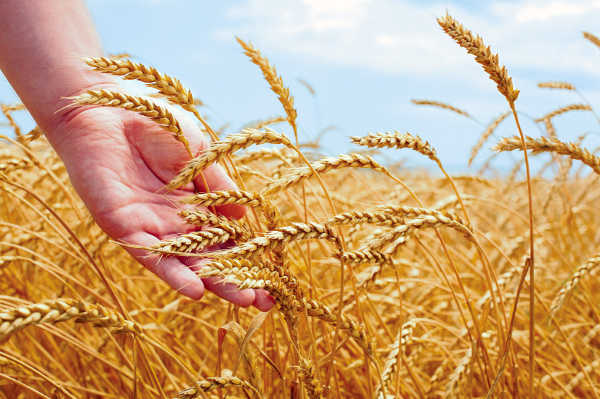 Alberta Wheat Commission (AWC) today announced changes to the farmer-elected board of directors and regional representatives, including a new chairman; Kevin Auch from Carmangay. Changes to positions on the board of directors and regional representatives follow AWC's annual general meeting (AGM) at FarmTech™2016 and include:
Trevor Petersen from Penhold joins the board of directors representing region 3.
Kevin Bender from Sylvan Lake was re-elected as director-at-large and was also elected by the board of directors to serve as the vice-chairman.
Michael Ammeter Sylvan Lake and Jason Lenz from Bentley were elected by acclamation to serve as region 3 representatives during the November region 3 meeting.
Kent Erickson from Irma chose not to seek re-election for a second term as director and chairman, but has taken on the role of region 3 representative.
"We have a very engaged group of farmers on our board and as regional representatives," said Tom Steve, General Manager of AWC. "Their experience and strategic thinking has been a foundation for AWC's growth and we we're exited to welcome new members to our team and continue our work in leading the wheat industry forward."
During today's AGM, Erickson, the founding AWC chair, was recognized for his energetic leadership and commitment to AWC and Alberta's wheat farmers. He spent over three years as a director and chairman, and played a key role in shaping AWC's strategic direction.
"As AWC's new chairman, I want to thank Kent for his leadership over the last several years," said Kevin Auch, chairman. "I have served as AWC's vice chairman this past year and have sincerely appreciated Kent's mentorship. I am honoured to take on my new role as chairman and am excited to continue the momentum AWC has built."
Farmers are encouraged to visit albertawheat.com to learn more about our board of directors and regional representatives and how they represent wheat farmers in Alberta.
Canada's Variety Development Research Supported by Record Investment from Farmers
3 years ago
-
Minister of Agriculture and Agri-Food Lawrence MacAulay and Dr. Keith Degenhardt, Vice-Chair of the farmer-funded Western Grains Research Foundation (WGRF), announced their renewed commitment to wheat and barley variety development in Canada. Agriculture and Agri-Food Canada (AAFC) and the WGRF have signed a new five-year research support agreement for AAFC wheat and barley breeding.
Under this renewed partnership with AAFC, WGRF will invest more than $21 million to support AAFC's western wheat and barley breeding programs until 2020. These funds, derived from farmer check-offs on wheat and barley sold in western Canada, represent the biggest ever industry investment in AAFC research. It will underpin AAFC's scientific capacity in plant pathology and physiology, entomology and grain quality and will enable specialized research equipment upgrades in support of all disciplines.
"Wheat and barley contribute billions of dollars annually to Canada's economy. This substantial investment in wheat and barley variety development will advance innovation, giving Canadian grain farmers a competitive edge to meet world demands for food and feed," MacAulay said.
"The benefits of investing wheat and barley check-offs into breeding are clearly recognized and valued by farmers and the Federal government. Check-off investments of over $90 million since 1994 have resulted in the development of 120 wheat and barley varieties. Our new investment of $21.4 million provides stability to AAFC wheat and barley research until 2020 and ensures that AAFC will continue to develop new varieties for many years to come," Degenhardt added.
Applications Now Accepted for CSAAC Student Grant
3 years ago
-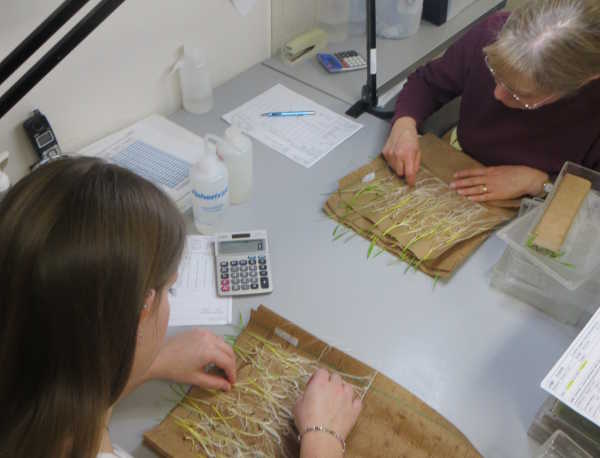 The Commercial Seed Analysts Association of Canada Inc. (CSAAC) is a body of professional and accredited seed analyst members dedicated to providing quality seed testing services to the seed industry.
CSAAC has an annual student grant available in the amount of $500 for post-secondary studies in the field of agriculture and/or plant sciences at a recognized Canadian institution. CSAAC wishes to provide an incentive to encourage students to pursue degrees related to agriculture so as to promote the development of sufficient expertise in the agricultural sector for the future.
Applications for grant will be accepted at any time throughout the year; however, the deadline is May 15 for the following fall term. No exceptions are allowed. If no one applies by that date, the award will not be given for that year. A student is only eligible to receive the award once.
To be eligible, the student must be enrolled full-time at a Canadian university or college. Proof of enrollment from their university or college must accompany the application. The student must be a Canadian citizen or permanent resident of Canada. A copy of the student's most recent transcript must accompany the application. Academic achievement is not a decision making criteria; however, the student has to prove they have the ability to handle the studies they have undertaken. The student can be in any year of study in one of the agriculture and/or plant sciences programs at a recognized Canadian institution. Selection criteria will be based on fulltime enrolment, extracurricular activities and an accompanying essay. The one to two page essay topic will be on why the student feels that they should receive this grant from CSAAC.
The student's past and current involvement in the agriculture industry including the family farm and/or seed testing is a benefit to the nominee for a successful application.
Application and further instructions along with French translations may be found on the CSAAC website at www.seedanalysts.com.
ASGA Honours Industry Stalwarts
3 years ago
-
The Alberta Seed Growers Association held its annual general meeting last week, honouring several members of the seed industry.
Dr. Ron DePauw and Dr. Bryan Harvey received honorary life awards, in recognition of their valuable serviceto the seed industry in Alberta.
Harvey is an internationally recognized scholar, scientist, administrator and public servant. He has taught classes in plant sciences, genetics and plant breeding at the diploma, baccalaureate and postgraduate levels. He has a special interest in curriculum development and teacher evaluation and has served on numerous committees in these areas. He developed the accreditation regime for programs in agrology managed by the Agricultural Institute of Canada and is director of accreditation for that organization. He has participated in accreditation reviews of programs at all of Canada's agricultural universities as well as several outside of Canada.
DePauw has actively participated in the registration of 56 cultivars of spring wheat, durum wheat and six cultivars of triticale. His hard red spring wheat breeding program has produced cultivars with wide adaptation, shifting the negative relationship between grain yield and grain protein concentration with AC Barrie — setting a new standard of production; Lillian became the first solid stem wheat ever, to be the most widely grown cultivar in Canada in the Canada Western Hard Red Spring wheat market class, Carberry, a CWRS variety with resistance to numerous diseases and short strong straw, was the most widely grown cultivar in 2014. Stettler was most widely grown in Alberta for the past several years.
The Bill Whitbeck Outstanding Service Award was given to Ward Oatway and Harold Warkentin in recognition of their contribution to pedigreed seed production in Canada.
A seed grower since 1984, Oatway farms with his wife Lori and daughters Ezri and Brie along with his parents, Grant and Lois, on the family farm south of Clive, Alberta. Together they farm approximately 1,300 acres of seed barley, wheat, peas and commercial canola. They condition the bulk of the seed on-farm, while also utilizing the local Clive Seed Cleaning Co-op.
A pedigreed seed grower since 1979, Warkentin is an active contributor to the industry. In his earlier farming years he worked extensively with the Beaver County Ag Fair seed section to promote seed production, and over the years has also worked with many plant breeders to test new seed varieties.
Retiring directors Larry Penner and Patrick Fabian were given special thanks for their time and service on the ASGA board of directors.
For more photos from the event, visit http://seedalberta.ca/media/
FarmTech 2016: An Attendee's Experience
3 years ago
-
Alberta Canola Producers Commission director Kelly McIntyre attended last week's FarmTech event. He offers his thoughts on the conference and all it had to offer.
——————
For the last five years, I have attended FarmTech as an Alberta Canola Producers Commission (ACPC) director. Prior to joining the board, I still attended almost every one as a farmer. Why? Leading edge information that helps me succeed both as a farmer and a person. The variety of presenters at FarmTech is amazing.
ACPC's commitment to FarmTech helps to ensure that the commission stays connected to the farmers it serves and this years' experience was even more exciting to me than past ones. As a director of the Canadian Canola Growers Association (CCGA) I was asked to participate in a television interview to promote 'The Man Van'. This van is a portable testing facility for the early detection of prostate cancer in men. It was brought to FarmTech though the sponsorship provided by CCGA. Doing a television interview is a bit of a nerve-wracking experience for a rookie like me but I was happy to help promote such a good initiative. The Global News health segment aired that night after the first day of FarmTech. Well, as a result there were many farmers who came to the van the next day for the simple PSA blood test! There were even a few people from the city that had seen the interview and came to the FarmTech event just to get tested. I never could have imagined when I started to come to this event many years ago in Red Deer that I would be a part of such a noble cause.
As the years of attending have progressed I have found that my focus has changed. I used to go to as many agronomy sessions as possible. Now I tend to go to sessions that are more about self-improvement and big picture thinking. Agronomy is still available if you want it but some of the other session topics are a little harder for a farmer to find in other places. It can be a little overwhelming having all these new ways of thinking and doing things so I try to focus on one or two new ideas and developed the skills around them.
This year I attended a session called Relationship Awareness. I don't think many farmers would have actively sought out information on this subject previously, but at a conference it is easy and comfortable to attend. Good communication with many different people is a big part of a farmer's life and this session focused on improving that. I also attended a session on sustainability, which helped me to understand that it is more than just a buzz word, it is part of our entire food production system. The session on Weed Resistance in the USA made me realize the devastating effects of not paying attention to crop and chemical rotations: they are in big trouble. Plant Growth Regulators presented by a panel of farmers with some experience are emerging as a new technology available to farmers. I learned that they are sometimes very effective but not necessarily a fit for everyone or every field. The large attendance at the Managing Canola Harvest session showed me that farmers are very willing to adopt new management strategies.
Overall, I will continue to attend this event in both a personal and professional capacity because it brings value to all parts of my life. As an ACPC director I enjoy the conversations I have with other growers and like seeing people enjoy an event we host.