Alberta's Terry Young, Keith Degenhardt Appointed to WGRF Board
3 years ago
-
The Western Grains Research Foundation (WGRF) welcomed five new directors at its Annual Meeting in Winnipeg.
Graeme Manness of Domain, Man., replaced Gerrid Gust as the Western Canadian Wheat Growers Association nominee. Glenn Tait of North Battleford, Sask., replaced Bill Gehl as the Saskatchewan Wheat Development Commission nominee. Robert Misko of Roblin, Man., replaced Ray Askin as the Manitoba Wheat & Barley Growers Association nominee. Terry Young of Lacombe, Alta., replaced Kevin Auch as the Alberta Wheat Commission nominee. Corey Loessin of Radisson, Sask., replaced D'Arcy Hilgartner as the Western Pulse Growers nominee. Dave Sefton of Broadview, Sask., was re-elected as chair and Dr. Keith Degenhardt of Hughenden, Alta., was re-elected as vice-chair.
"2015 was a remarkable year for WGRF," said Dave Sefton, board chair. "Last year WGRF invested $19.6 million into variety development and field crop research.  We are currently managing over 245 research commitments including core program funding for wheat and barley variety development as well as singular projects from the Endowment Fund. I would like to express my appreciation to the retiring directors for their commitment to WGRF and dedication to agriculture research."
"WGRF has experienced a lot of growth, over the past few years," said Garth Patterson, WGRF executive director. "WGRF's singular focus on funding crop research brings many diverse farm groups together to collaborate for the benefit of western Canadian farmers. WGRF is in an excellent position to continue this success for years to come."
Survey Finds Canola Disease in Six Provinces
3 years ago
-
A national survey led by the Canadian Food Inspection Agency (CFIA) has found Verticillium longisporum in six provinces: British Columbia, Alberta, Saskatchewan, Manitoba, Ontario, and Quebec.
V. longisporum is a plant disease that impacts a range of crops, including canola. It was first detected in Canada in 2014. Since then, the CFIA, in partnership with industry and provincial partners, has conducted random surveys to determine its general distribution in canola-growing regions of Canada.
Verticillium is not a reportable plant disease in Canada and is not known to be regulated in other countries where it is found around the world.
As the planting season approaches, grains and oilseeds producers are encouraged to develop and implement a biosecurity management plan to prevent plant pests from being introduced or spread on their lands. Learn more about Verticillium longisporum and crop biosecurity.
Judges Hear Case Over Seed Treatment Regulations
3 years ago
-
A panel of judges has reserved their decision on the Grain Farmers of Ontario's request for appeal on the dismissal of the case surrounding the Ontario government's seed treatment regulations.
"We appreciate that the court is taking the time to consider the significance of this issue," says Mark Brock, Chair of Grain Farmers of Ontario. "We are pleased with today's outcome and look forward to the decision."
The case was heard by a panel of judges, comprised of Justice Laskin, Justice Cronk, and Justice Miller.
Two hundred grain farmers filled the courthouse today, showing support for the case and concern over the outcome. Farmers arrived from across Ontario on five buses, as well as by car and train.
"We would like to sincerely thank our farmer-members for their demonstration of support — we are all well aware of the serious impact of these regulations," says Brock. "We will share further details, as soon as they become available, with our membership."
CSGA Develops Online Tool for Seed Retailers
3 years ago
-
In partnership with the Canadian Association of Agri-Retailers (CAAR), the Canadian Seed Growers Association has developed an online program to increase seed retailers' ability to communicate the benefits of certified seed to customers. The eLearning tool is designed as a self-administered, 20-minute online eLearning program with a multiple-choice questionnaire to obtain 0.5 CEU credits. It is important for agri-retailers to understand the benefits of the certification system to empower them and allow them to educate customers on their purchasing options and risk management tools for their farm, according to CSGA. More information is available at caar.org/training/investing-in-certified-seed.
Feds Announce Support for New Genomic Application Projects
3 years ago
-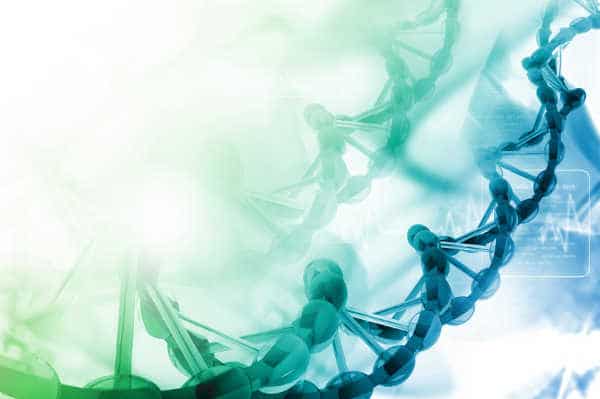 A $4.2 million federal investment for four new projects that will use genomic technologies to drive innovation and commercialization across diverse sectors was announced today by Minister of Science, Kirsty Duncan.
The projects are funded through Genome Canada's Genomic Applications Partnership Program (GAPP), which partners academic researchers with users of genomics to address problems identified by the user. The projects, funded over a maximum of three years, are expected to have considerable economic and social impacts within the near term.
The University of Alberta is collaborating with DowAgroSciences to enhance the commercial use of canola oil and meal. TheUniversity of Manitoba is partnering with Winnipeg-based Composites Innovation Centre to develop and test a vehicle prototype using a novel biocomposite made of flax fibre and binding resin. The University of Toronto is partnering with Trillium Therapeutics Inc. to realize the commercial potential of a novel therapeutic that fights cancer. The Université Lavalis partnering with GenePOC Inc. to develop a new instrument that can rapidly diagnose infections at the point-of-care.
Genomic-based solutions are at the core of these new tools, products and therapies, which will help Canadian industries capture a greater share of global markets, strengthen Canada's economy and improve the health of Canadians.
The Government of Canada is investing $4.2 million of the $13.4 million total invested in these projects through Genome Canada, with the balance of investment supplied by partners including the provinces and private sector.
Podcast: Wheat Class Modernization Getting Closer
3 years ago
-
As the wheat class modernization being implemented by the Canadian Grain Commission gets closer, the Alberta Wheat Commission wants to make sure growers don't have any surprises. Brian Kennedy is grower relations and extension coordinator with the commission.
Go here to listen:Â http://www1.agric.gov.ab.ca/$Department/newslett.nsf/all/cotl24850/$FILE/16_63_Brian_Kennedy.mp3
ASGA Hires Kelly Chambers as Executive Director
3 years ago
-
The Board of Directors of the Alberta Seed Growers' Association (ASGA) is pleased to announce the appointment of Kelly Chambers as the association's new Executive Director, effective March 1, 2016.
With over 30 years experience in the agriculture industry, not only in Alberta but across Western Canada, Chambers' connections and perspective will be a great asset to ASGA and its members. After initiating the search for the new Executive Director in December, the Board of Directors screened many qualified applicants. This was followed by the appointed Hiring Committee interviewing a select group of applicants before coming to this decision.
"Kelly's background in agricultural project research, coordination and group management will serve ASGA well as we work to drive forward our mandate and be active in Alberta's ag industry," says ASGA President, Glenn Logan. "She has demonstrated that she has the experience to lead change and maintain strong industry relationships while keeping up to date on new policies and programs within Canadian agriculture."
Chambers, who holds a Bachelor of Science in Agriculture (Soils and Biology) from the University of Saskatchewan, comes to ASGA from a recent position as Market Development and Research Coordinator at Alberta Barley. Chamber's other recent work includes her role as the Manager of the Feed Coalition and over seven years with the Calgary Stampede as Agriculture Program Coordinator.
"I come to the ASGA with extensive experience in the agriculture sector. Most of that time has been spent extending innovation and technology to producers and urban audiences. I look forward to working with the Board of Directors to expand ASGA's value back to Alberta's seed growers as well as helping ASGA communicate with producers and the public the important role pedigreed seed plays in the value chain," says Chambers.
Chambers will be based in Calgary and can be reached at [email protected] or via phone at (403) 325-0081.
One of seven branches of the Canadian Seed Growers' Association, ASGA represents over 700 members across the province delivering new technologies and plant genetics through high-quality pedigreed seed to our agriculture industry. Our vision is to ensure pedigreed seed produced in Alberta strengthens global crop-based value chains.
PGDC Helps Fuel an Industry at Annual Meeting
3 years ago
-
New varieties are the fuel that keeps the seed and agriculture industries going, and the Prairie Grain Development Committee helped provide that fuel at its annual meeting this week in Saskatoon, Sask. Fifty-four new cultivars in four different crop categories were considered for recommendation, delivering even more options for stakeholders throughout the agriculture sector and beyond.
Twenty-seven cultivars were considered for recommendation by the wheat, rye and triticale committee, with the majority of them being recommended for registration, according to committee secretary Francis Kirigwi.
The high number looked at by the PRCWRT this year was due in part to modernization of the Canadian wheat class system. Under the modernization plan, two new wheat classes will come into effect on Aug. 1, 2016: Canada Northern Hard Red (CNHR) and Canada Western Special Purpose (CWSP). Three wheat classes will be eliminated: Canada Western Interim Wheat (CWIW), Canada Western General Purpose (CWGP), and Canada Western Feed (CWF).
"This offers us a chance to request support for candidates that didn't make the CWRS class," said committee chair Curtis Pozniak. "This gives an opportunity for us to take another look at lines that might fit into these new classes."
One cultivar that was brought back for re-examination was BW968, a spring wheat bred by AAFC's Richard Cuthbert that has a 10 per cent higher yield than Glenn wheat.
Fifteen lines were considered for registration by the pulse and special crops committee. They included six bean lines, four pea lines, four lentil lines and one canarygrass line. "It's a bit less than in previous years, but more diverse," said committee chair Glen Hawkins.
Four flax lines were considered and ultimately recommended for registration by the oilseeds committee, according to chair Daryl Rex — three brown-seeded flax cultivars and one yellow-seeded cultivar. Compared to last year that's down quite a bit, when there were more than 10 lines considered for registration.
Four barley and four oat lines were recommended for registration by the oat and barley committee, according to committee secretary Pat Juskiw. Out of the four oat lines, three were milling oats and one was bred for equine feed. All four barley lines were for malting, with two recommended for full registration and two for interim registration.
Seed of the Year and Other Recognition
A recognition luncheon was held, with several members of the industry given special mention for their work.
University of Saskatchewan researcher Pierre Hucl was given the award for Seed of the Year for the hard red spring wheat variety CDC Teal, a variety best adapted to the black soil zone of Western Canada. It combines early maturity with good yield potential, increased kernel size and leaf and stem rust resistance. It was developed at the University of Saskatchewan from a three-way cross involving BW514, Benito and BW38.
Retiring PGDC members Nancy Edwards and Myriam Fernandez were given special mention. Edwards worked with the Canadian Grain Commission and served on the PRCWRT quality evaluation team, while Fernandez worked with AAFC Plant Pathology and served on the PRCWRT disease evaluation team.
Wheat breeder Stu McBean and Seed Depot's John Smith, who both passed away recently, were also mentioned at the luncheon for their work and time served.
PGDC to Meet in Saskatoon
3 years ago
-
The Prairie Grain Development Committee's annual general meeting takes place Feb. 22-25 in Saskatoon, Sask. The event, held at the Delta Bessborough, facilitates scientific discussion and communication of research priorities for the improvement of the Prairie grain sector, and to exchange information relevant to the development of improved cultivars of grain crops for the western Canadian Prairies.
For a full agenda and registration info, go here:Â http://www.pgdc.ca/meeting.html
Prairie Farm Sold PBR-Protected Varieties without Permission
3 years ago
-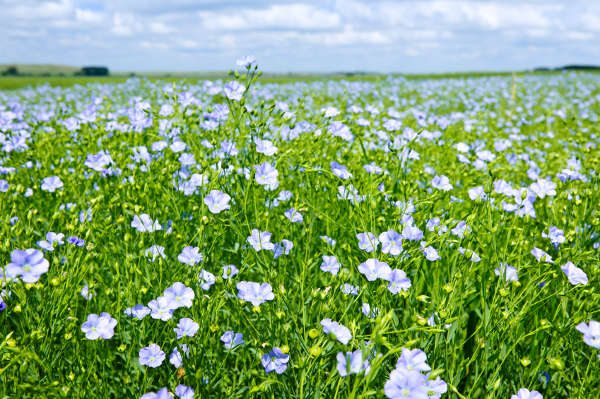 SeCan announced today the settlement of a Plant Breeders' Rights (PBR) case between SeCan and Harvey Marcil of Pasqua Farms of Moose Jaw Saskatchewan. The settlement relates to unauthorized sales of PBR protected varieties CDC Bethune flax and AC Strongfield durum.
"This was a particularly concerning situation as the industry has invested considerable resources launching re-constituted seed supplies of several flax varieties. Having an individual profit while perpetuating an industry problem was taken very seriously," says SeCan's Todd Hyra, Business Manager, Western Canada.
While full details of the settlement are not available, the parties have agreed to a cash settlement of $150,000, and a declaration there will be no additional unauthorized sales. This is the largest individual settlement for SeCan to date (the largest prior settlement was $120,000 in 2013).
Infringers need to be aware – it is not just a matter of paying royalties owing when you get caught. Settlement normally includes royalties, investigative and legal costs, and other damages, which can result in very substantial payments.
Under both PBR '78 and PBR '91 (effective February 2015), farm saved seed is allowed, but it is against the law to make unauthorized sales of a protected variety. The rules under PBR '91 have changed. Hyra explains, "Previously only the seller was liable for an illegal sale. The big change under PBR '91 (all varieties granted PBR protection after February 27, 2015) is that everyone associated with an illegal sale is potentially liable – this includes the seller, processor, and the individual who buys the seed. Grain handlers can also be held responsible, as rights extend to the harvested material."
"If we want access to the best genetics, plant breeders from Canada and around the world need to know the Canadian industry is playing by the rules," states Hyra.