Canola Producers Commission Introduces 2016 Board of Directors
3 years ago
-
The 26th Annual General Meeting of the Alberta Canola Producers Commission (ACPC) was held January 26 at the FarmTech Conference in Edmonton. In the fall, director nominations were held and two new directors were acclaimed. Following the AGM, the board met and voted for executive positions. The new chair of the board is Greg Sears of Sexsmith, Alta. and vice-chair is Renn Breitkreuz from Onoway.
ACPCÂ would like to welcome:
Denis Guindon of Falher, AB replacing Raymond Blanchette in Region 3
Kevin Serfas of Turin, AB replacing Lee Markert in Region 9
"Thank you to Lee Markert, our past chair, for setting a high standard in professionalism, passion for the industry, and leadership. We wish you the best in your future on the farm with your family and in your business," says new Chair of the Board Greg Sears. "I would also like to thank our two past directors Marlene Caskey and Raymond Blanchette for their dedication to this board, and their contributions to this industry and its producers."
ACPC is actively seeking eligible growers that could represent Region 12. This region is made up of areas such as Drumheller, County of Forty Mile, Cypress County, Starland County and surrounding areas. Anyone growing canola in these areas is eligible for the board of directors.
Alberta Farmers Crowned in DeKalb Seed for Yourself Yield Challenge
3 years ago
-
This year, hundreds of growers competed in the DeKalb Seed for Yourself Yield Challenge. Growers entered their DeKalb corn, canola and soybean crops and squared off with other individuals for the prestigious title of champion. In order to claim this honour, one must produce the highest yielding crop in their crop category in their respective contest zone.
Several Alberta farmers are included among the winners in Western Canada:
| | | | | | | | |
| --- | --- | --- | --- | --- | --- | --- | --- |
| Zone  | Crop | Contest Zone | City | Prov | Winner Name | DEKALB Hybrid  | Yield (bu/ac) |
| 1 | Canola | South of Highway 1 | Welling | AB | Richard Wilde | 74-44 BL | 78.4 |
| 2 | Canola | Highway 1 North to Highway 12 | Crossfield | AB | Peter Cissell | 74-44 BL | 83.5 |
| 3 | Canola | Highway 12 North (outside of Peace Region) | Fort Saskatchewan | AB | Joanne Kuhn | 74-54 RR | 70.0 |
Podcast: 2016 Insect Forecast
3 years ago
-
The 2016 insect forecast maps are now available  on Alberta Agriculture's website. Scott Meers, insect management specialist with Alberta Agriculture, gave an update at Agronomy Update in Red Deer. For wheat midge, Meers says 2016 shows an overall lower level of the insect across the province; but he says timing is everything.
To listen to the interview: go here:Â http://www1.agric.gov.ab.ca/$Department/newslett.nsf/all/cotl24701/$FILE/16_26_Scott_Meers.mp3
To view the maps, visit:Â http://www.agric.gov.ab.ca/app21/loadmedia
Cereal Researcher Receives Prestigious Award
3 years ago
-
Former Alberta Agriculture and Forestry researcher Jim Helm is awarded the prestigious American Society of Agronomy Distinguished Service Award. This award is given only to highly distinguished nominees that have made a transformational contribution to the agronomy profession.
"Jim Helm is a household name among cereal breeders and scientists worldwide" says nominator John Ryan, former soil scientist with the International Centre for Agricultural Research in the Dry Areas.
Helm spent over four decades as head of research at the Field Crop Development Centre, located in Lacombe, and oversaw the release of 42 cereal cultivars bred specifically for conditions in Alberta and Western Canada, including 32 barley varieties, nine triticale varieties, and one winter wheat variety.
"While this award is primarily a credit to Jim, it's also a credit to his colleagues and the Centre here in Lacombe" says Ryan.
Born and raised in Washington state, Helm had the opportunity as a master's student to work with legendary Nobel Peace Prize winner Norman Borlaug at Washington State University.
After obtaining his Ph.D from Oregon State University, Helm found his way to Alberta in 1973 to become the sole worker at the brand new provincial barley breeding program, later known as FCDC.
Under Helm's leadership, the FCDC grew from its humble beginnings into a world class cereal breeding facility, with 10 scientists and over 30 staff working in pathology, biotechnology, quality, and breeding labs. Initially focusing on feed barley, the FCDC's breeding programs have since expanded to include malt barley, spring and winter triticale, and wheat.
Helm retired from FCDC at the end of 2014. He has also received the Canadian Society of Agronomy's Distinguished Agronomist award, the Alberta Centennial Medal for outstanding service to the people and province of Alberta, the Alberta Science and Technology Award for Innovation in Agricultural Science, and was inducted into the Alberta Agricultural Hall of Fame in 2002.
CS Camden Oat Receives Milling Approval
3 years ago
-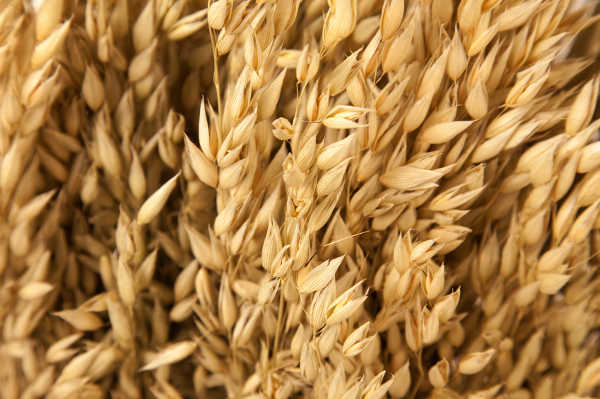 Canterra Seeds announces its CS Camden oat has been added to the list of recommended varieties by Grain Millers of Yorkton, Sask.
Grain Millers has completed the test-run of CS Camden oat, and are very satisfied with the milling performance. The mill yield from the sample was slightly higher than their average yields this year, and the variety was easier to dehull, making it smoother to work with in their system. Terry Tyson, Grain Procurement Manager for Grain Millers spoke positively about the milling results of CS Camden. "We've heard from growers how happy they are with the agronomics of the variety, and are eager to recommend it for milling in our operation," he said.
CS Camden oat was bred by Lantmannen SW Seed, and was tested by Canterra Seeds within their internal research program. It was registered in Canada in January of 2014. The oat variety is agronomically superior, with a shorter stature and better lodging resistance. CS Camden also boasts very high yields at an average of 114% of CDC Dancer (2016 SaskSeed Guide), and 153 bu/ac (Seed Manitoba – 2016).
Sales of CS Camden are expected to increase greatly this spring, now that milling quality has been confirmed by one of North America's largest millers. "It's great to see a high-class new oat variety come along. We're excited to see genetics moving forward," said Tyson.
Canary Seed Approved for Human Consumption
3 years ago
-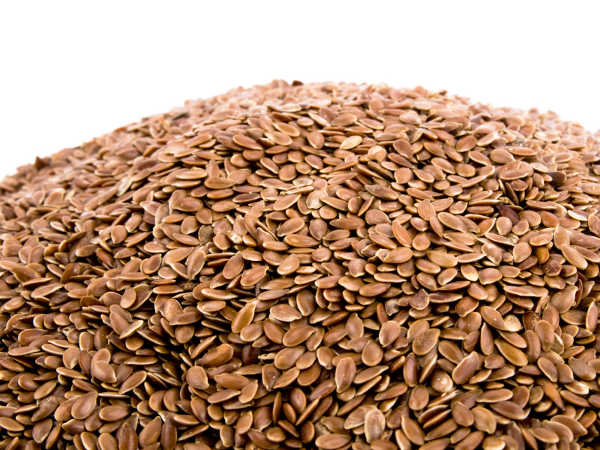 Canary seed, which has been used almost exclusively as birdseed has received novel food approval from Health Canada as well as GRAS (Generally Recognized as Safe) status from the U.S. Food and Drug Administration.
"With the achievement of this milestone, we're hopeful that the food industry and consumers will begin to adopt this nutritious, high protein, gluten free grain," says Canaryseed Development Commission of Saskatchewan chair, David Nobbs. "Up until now, production potential has been limited by the size of the market for birdseed."
Producer levies paid to the commission over the past decade supplemented by various government programs have made food approval possible. Extensive compositional, nutritional and toxicological work was required.
"Canary seed is the first novel cereal crop to be approved in Canada," notes Dr. Carol Ann Patterson of The Pathfinders Research and Management. Patterson is the food scientist who piloted all the work necessary for food approval. "Projects are continuing to determine the best food applications."
Canary seed flour can be used to make bread, cookies, cereals and pastas. Whole seeds can be used in nutrition bars and sprinkled on hamburger buns in place of sesame seed.
The approval covers glabrous (hairless) canary seed varieties, with both brown and yellow-coloured seeds. The glabrous varieties currently grown by farmers are brown when the hull is removed.
Dr. Pierre Hucl, the canary seed breeder at the University of Saskatchewan's Crop Development Centre will be seeking approval for a yellow line at the variety registration meetings in February. Nutritionally, brown and yellow are very similar, but the yellow seeds are more aesthetically pleasing in many food products.
It was Dr. Hucl's work to develop glabrous canary seed that started the effort for food approval. Beyond the breeding, it was Dr. Elsayed Abdelaal, a member of Dr. Hucl's team, who did the initial compositional, nutritional and toxicological analysis on the first hairless variety, CDC Maria, to show its similarity to other cereal grains. His work provided the core safety data for the Health Canada submission.
While canary seed is gluten free, those individuals with a food allergy to wheat may also be allergic to a protein in canary seed. Canary seed and canary seed products for human consumption will have to be labelled with a statement such as, "This product contains canary seed which may not be suitable for people with a wheat allergy".
"We hope that further work will lead to the removal of this labelling requirement at some future date," says Patterson. "On food products where wheat is a labelled ingredient, the cautionary statement will not be necessary."
The CDCS will establish a toll free number published at www.canaryseed.ca where any adverse reactions to canary seed can be reported. These will be passed along to Health Canada annually.
Another area of ongoing commission activity involves the approval of crop protection products.
"The herbicides and other crop protection products registered for use on canary seed for birdseed do not immediately have their registration extended to canary seed for food use," explains Kevin Hursh, executive director for the CDCS. "These products are registered on other food grains, and the commission is working to get expanded registrations for products that are important to canary seed production."
The food use approval is for dehulled canary seed. Commercial dehulling capacity may be required as food demand for the crop expands.
Saskatchewan is the world's top exporter of canary seed. Nearly 2500 Saskatchewan farmers have marketed canary seed within the last three crop years. In 2015, an estimated 149,000 tonnes of canary seed with a farm gate value of roughly $90 million was harvested from over 300,000 acres.
Wheat Class Modernization Plan Moves Ahead
3 years ago
-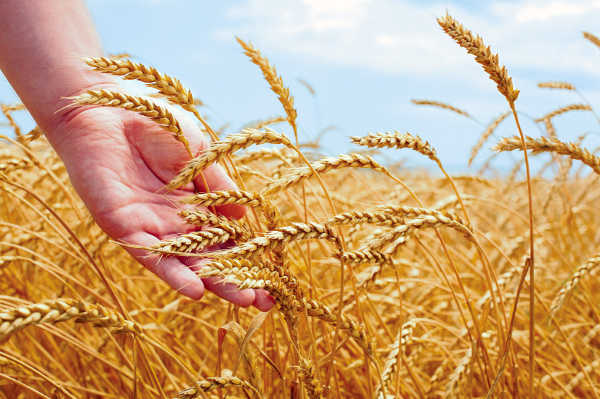 The Canadian Grain Commission's plan for modernizing Canada's wheat class system will move ahead with the implementation of 2 new classes and the elimination of 3 other classes in 2016, as well as variety designation changes in 2018.
The new wheat classes, Canada Northern Hard Red and Canada Western Special Purpose, will take effect on August 1, 2016. The Canada Western Interim Wheat, Canada Western General Purpose, and Canada Western Feed wheat classes will be eliminated on August 1, 2016.
Twenty-five varieties of Canada Western Red Spring and 4 varieties of Canada Prairie Spring Red wheat will move to the Canada Northern Hard Red class on August 1, 2018.
These steps reflect feedback from consultations in early 2015, followed by discussions with stakeholders on a proposed plan, as well as a scan of international markets conducted by Cereals Canada and the Canadian International Grains Institute. The Canadian Grain Commission carefully considered all feedback from breeders, variety owners, grain companies, producer groups, marketing organizations and end-use customers.
Quick facts
The Canada Northern Hard Red class will:

Have basic milling quality parameters
Require quality data for varieties to be registered
Be implemented on 

August 1, 2016

On 

August 1, 2016

, the Canada Western Interim Wheat class, which came into effect on 

August 1, 2015

, will be eliminated. Faller, 

Prosper

 and 

Elgin ND

 will be designated to the Canada Northern Hard Red class.
The Canada Western Special Purpose class will:

Have no quality parameters and include registered varieties for which no quality data has been provided by the variety registrant
Be implemented on 

August 1, 2016

On 

August 1, 2016

, all varieties in the Canada Western Feed and the Canada Western General Purpose wheat classes will be re-designated to the Canada Western Special Purpose class.
The transition of 25 varieties of Canada Western Red Spring and 4 varieties of Canada Prairie Spring Red wheat to the Canada Northern Hard Red class will take place on 

August 1, 2018

 instead of 

August 1, 2017

, the date that was originally announced. The new date addresses stakeholder concerns about designating certain varieties to different classes before the value chain is adequately prepared.
The 29 varieties are moving to the Canada Northern Hard Red class because they do not meet revised quality parameters for their designated classes.
Government of Canada to Discontinue Conditional Registrations for Pesticides
3 years ago
-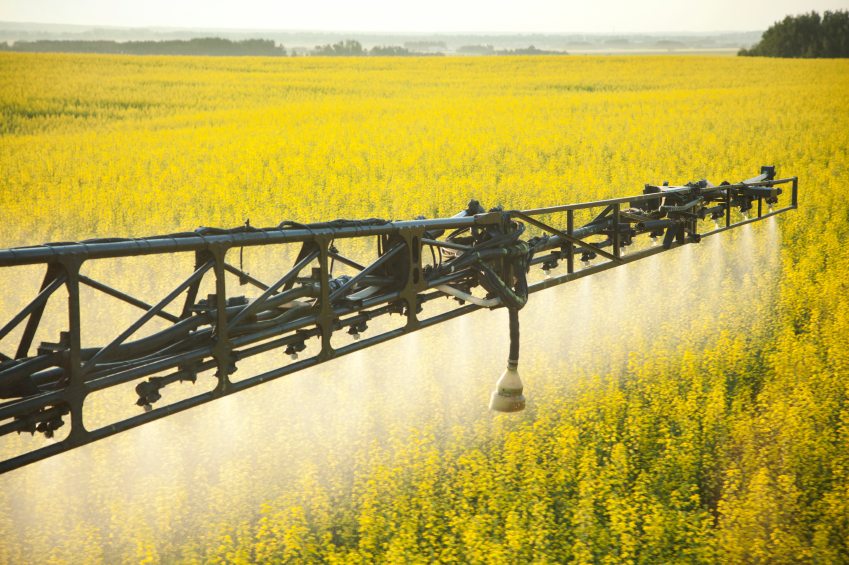 Health Minister Jane Philpott announces that Health Canada intends to stop granting new conditional registrations of pesticides as of June 1, 2016.
Pesticides are registered in Canada only after a rigorous scientific evaluation determines no harm to human health, future generations or the environment will result from exposure or use, a news release stated.
Conditional registrations have been granted on occasion when the scientific review determines that the risks of a pesticide are acceptable but that additional confirmatory information is required. Unlike full registrations, conditional registrations do not undergo a public consultation until the registration is amended, renewed or converted to a full registration.
Moving away from conditional registrations will provide reassurance that all pesticide registration decisions are made with the same high level of scientific and public scrutiny, Philpott said.
A Notice of Intent has been posted on Health Canada's website and is open for comment for 60 days until March 19, 2016. The final decision will be published following the consultation once all comments have been considered.
WGRF Commits $1.6 Million to 12 New Research Projects
3 years ago
-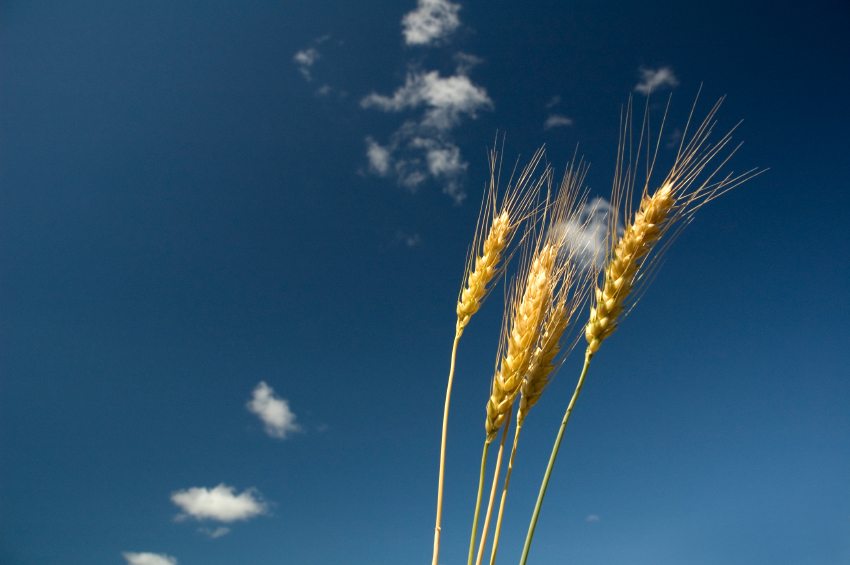 Through a continuing co-funding partnership with the Agriculture Development Fund (ADF) and other producer commodity groups, Western Grains Research Foundation (WGRF) announces $1.6 million of new funding for 12 crop-related research projects.
"The WGRF Endowment Fund is used to fund crop research projects that benefit producers," says WGRF board chair Dave Sefton. "Leveraging other funds has always been an important approach to help make our producer dollars go further. I would like to applaud the Government of Saskatchewan and the other producer groups for their partnership in funding crop research projects that will benefit western Canadian farmers."
Some of the projects approved for funding include: the screening and management of fusarium head blight in wheat and barley, enhancing the durability of clubroot resistance in canola, improving faba bean, pea and alfalfa varieties, investigating optimal inputs for management of flax, and quantifying the contribution of pulse crop residues to GHG emissions.
A full listing of these newly-approved projects will be posted on the WGRF website once research contracts are signed.
"WGRF celebrates its 35th anniversary this year," says Garth Patterson, WGRF executive director. "One of our strengths as an organization has been the ability to build strong collaborative relationships, like this one between ADF and producer groups. This funding process makes better use of everyone's expertise and research dollars, at the end of the day increasing the number of projects that can improve agricultural systems, technology and agronomic practices."
XiteBio Welcomes Two New Sales Representatives
3 years ago
-
XiteBio adds Shawn Rowson and Ryan Ortman as agricultural sales representatives for Western Canada.
Ortman will be the representative for Saskatchewan and Alberta, based out of Saskatoon. Rowson will be covering Manitoba and eastern Saskatchewan, based out of Winnipeg. Both come to XiteBio from previous roles in the agriculture industry that include FCL, Viterra, Patterson Grains, Farm Business Consultants, etc.
"Ryan's energy, interpersonal skills, and background make him a strong addition to XiteBio's sales team," says Manas Banerjee, CEO. He adds "Shawn's enthusiasm, perseverance, and experience make him a valuable resource for our distribution and retail customers."
Both will be working closely with the rest of the XiteBio team for a smooth transition into their new roles.