Producer Groups Provide Leadership in Wheat and Barley Breeding
3 years ago
-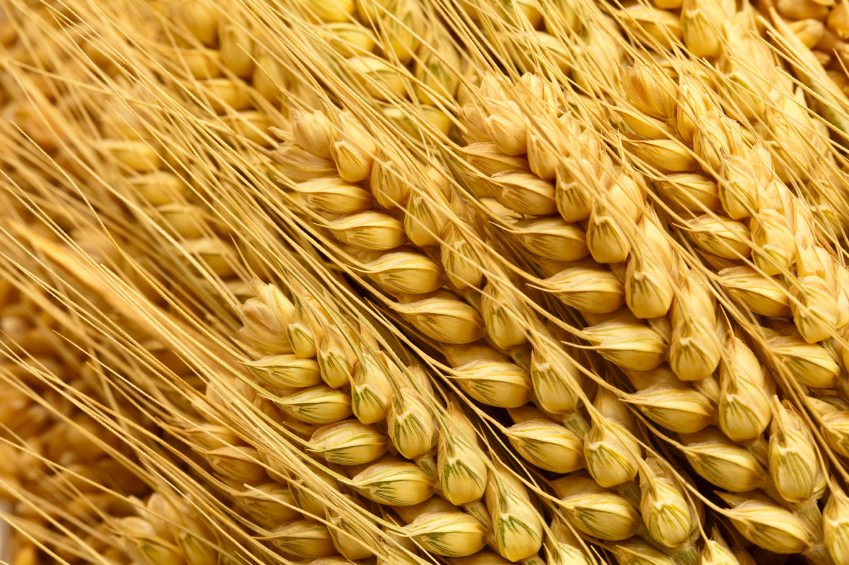 Recognizing the important role producer funding of public breeding has played in delivering new wheat and barley varieties for increased farm profitability, Western Canada's wheat and barley commissions/associations are working together to consider options for continued leadership and influence.
Since producer investments in breeding began in 1995, over 200 new wheat and barley varieties have been made available to farmers by public research institutions. With studies demonstrating that producer investments contribute to increased net profitability per acre for western Canadian farmers, producer organizations have formed a working group to examine opportunities for optimum producer involvement in wheat and barley variety development.
The participating organizations include the Alberta Barley Commission, the Alberta Wheat Commission, the BC Grain Producers Association, the Manitoba Wheat and Barley Growers Association, the Saskatchewan Barley Development Commission, the Saskatchewan Wheat Development Commission, the Saskatchewan Winter Cereals Development Commission and Winter Cereals Manitoba. The Western Grains Research Foundation (WGRF) serves as the facilitator.
A recent study commissioned by the WGRF calculated that on average every producer check-off dollar invested into wheat varietal research has returned $20.40 in value to the producer. Barley varietal research saw a return of over $7.56 for each producer dollar invested.
In 2015, the working group engaged JRG Consulting Group to explore a range of opportunities for producer involvement and leadership in wheat and barley variety development. The consultant's report was recently received by the working group. The report emphasizes the importance of continued and increased public, producer and private industry investment in wheat and barley variety development, and the benefits to producers. The report identifies and evaluates five options for producers to intensify their leadership and realize the benefits of future variety development.
The consultant's report is available on the websites of the participating organizations. The organizations are encouraging farmers and other interested stakeholders to read the report and provide comments. The five options put forward are intended to stimulate dialogue and none have been endorsed by the working group.
Five Alberta Farmers Among Winners of 2015 Pioneer Yield Challenge Contest
3 years ago
-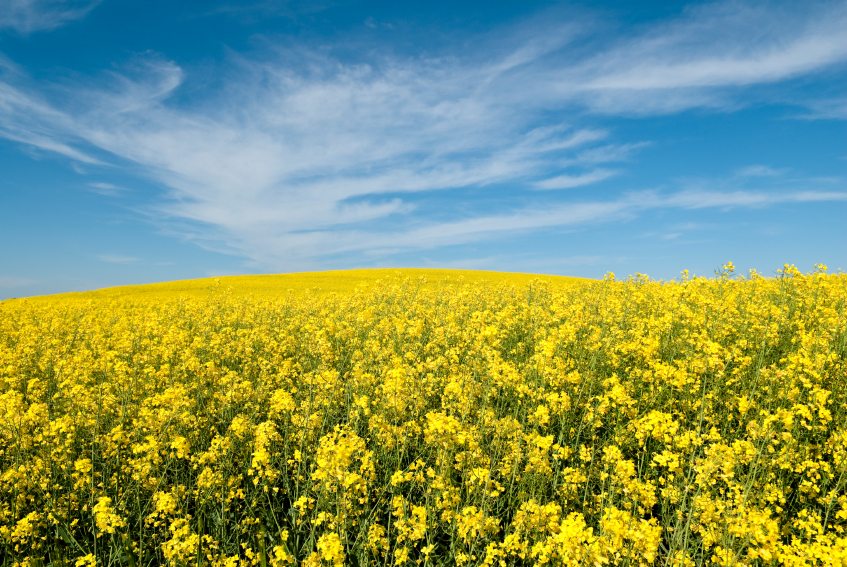 DuPont Pioneer announces the 15 winners of  the 2015 Western Canadian Proving Ground Yield contest, and five Alberta farmers are among them.
The highest canola and corn yields recorded as part of the 2015 contest were an impressive 116 bushels per acre for canola in Saskatchewan and 200 bushels per acre for corn in Manitoba, but Alberta farmer Jim Herder of Sylvan Lake attained a yield of 84.3 bushels of canola, putting him in first place for Alberta.
The other Alberta canola winners were as follows:
Ron Krywko, Sturgeon County, 81.3 bushels (2nd place in Alberta)
Ridgevalley Colony, Crooked Creek, 69.2 bushels (3rd place)
Arnold Beusekom, Fort Macleod, 63.6 bushels (4th place)
Kevin Taschuk, Two Hills, 69 bushels (5th place)
Each winner wins a trip for two to the 2016 Tim Hortons Brier in Ottawa, Ont. from March 10-14, 2016.
Canterra Follows Up Alberta Hire with New Saskatchewan Position
3 years ago
-
Canterra Seeds welcomes Lauren Wensley as pedigreed seed territory manager for Saskatchewan, effective Jan. 4, 2016. This newly created position will provide additional and continual service to Canterra Seeds seed grower shareholders and retail partners in Saskatchewan.
"The addition of Lauren is the latest demonstration of our intentions and follows on the heels of hiring Colette Prefontaine for the same position in Alberta. As with Colette, we fully expect Lauren to make an immediate impact to our business," says Brent Derkatch, director, operations & business development.
Canterra Seeds has made a number of significant investments in its pedigreed seed business in 2015, including adding a large number of new varieties to their portfolio, signing a P4 agreement with Agriculture and Agri-Food Canada and the Alberta Wheat Commission to support the CPSR wheat breeding program at Lethbridge Research Station and, finally, announcing a new joint venture company, Limagrain Cereals Research Canada, with Groupe Limagrain of France.
Lauren brings prior experience in the seed business as well as the grain handling industry. Her previous roles have included cereal seed merchandiser with Viterra and outside sales representative with Cargill. Lauren also has hands-on experience on her family's farm operation in west central Saskatchewan.
GrainCorp to Operate Elevators Across Alberta
3 years ago
-

GrainCorp Canada announces the creation of a new, fully integrated export supply chain for Canadian grain and oilseed growers.
GrainsConnect Canada Operations Inc. is incorporated in British Columbia and will operate now grain elevators across Alberta and Saskatchewan.
Construction is expected to commence in 2016, with sites progressively opened over 2017-18. The construction and other activities of the joint venture are subject to the satisfactory completion of due diligence of the potential sites, as well as obtaining other customary regulatory and planning approvals.
The operation represents a significant new investment in Canadian grain infrastructure and is an equal partnership joint venture between two of the world's leading agribusinesses: GrainCorp Limited, Australia's largest agribusiness and Zen-Noh Grain Corporation, a subsidiary of major Japanese agricultural cooperative Zen-Noh (National Federation of Agricultural Cooperative Associations).
The owners will leverage their respective global networks and customer demand to ship Canadian grain to the world.
Warren Stow, GrainCorp's North American Trading Director said:
"Today is an exciting day for Canadian grain growers. We know they want access to global markets and exposure to the best prices. We are confident we will be able to deliver choice and competition across the supply chain. We will provide a fully integrated supply chain delivering efficiency, reliability and more markets to Canadian growers.
"We will proudly be investing in local communities in Alberta and Saskatchewan. Our investment will generate construction jobs in those communities over the next few years and new permanent jobs and economic activity once complete."
The joint venture will build on GrainCorp's Canadian footprint, which includes the Canada Malting Company, a grain trading operation based in Calgary and additional operations at Strathmore and Bashaw. It will leverage Zen-Noh Group's significant experience and customer relationships in exporting agricultural commodities from North America to Japan and other Asian destinations.
GrainCorp Marketing's existing Canadian office will support the joint venture to manage the origination process with Canadian grain and oilseed growers.
Discussions have commenced in relation to rail and port access for the joint venture.
Alberta Barley Board Re-elects Chairman and Vice-Chairman
3 years ago
-
Alberta Barley's board of directors has re-elected director-at-large Mike Ammeter as chairman and region three director Jason Lenz as vice-chairman following the commission's 2015 annual general meeting last week.
"I had a great first year as chairman with Alberta Barley and I am honoured to have been re-elected," said Ammeter. "This next year will be one filled with opportunities and challenges, and I am looking forward to continuing my role as an advocate for Alberta's barley farmers."
Born and raised in the Sylvan Lake area, Ammeter grows barley, wheat, oats, canola, and peas with his wife and three children. Ammeter has also been involved with Alberta Barley for over 16 years—including the past four as director.
Ammeter's neighbour and Alberta Barley vice-chairman, Jason Lenz, lives and farms two miles southwest of Bentley, AB. Heading into his second year as vice-chairman, Lenz said he has enjoyed being involved in Alberta Barley's research initiatives and looks forward to working more closely with the agricultural industry on future research projects.
"Supporting research is an investment directly back into the industry that we live," said Lenz. "It is the best way for us to increase profitability for Alberta's barley producers and I am interested in guiding where our research goes."
Both Ammeter and Lenz will serve for one year in their respective roles.
XiteBio SoyRhizo for Soybean Approved by CFIA
3 years ago
-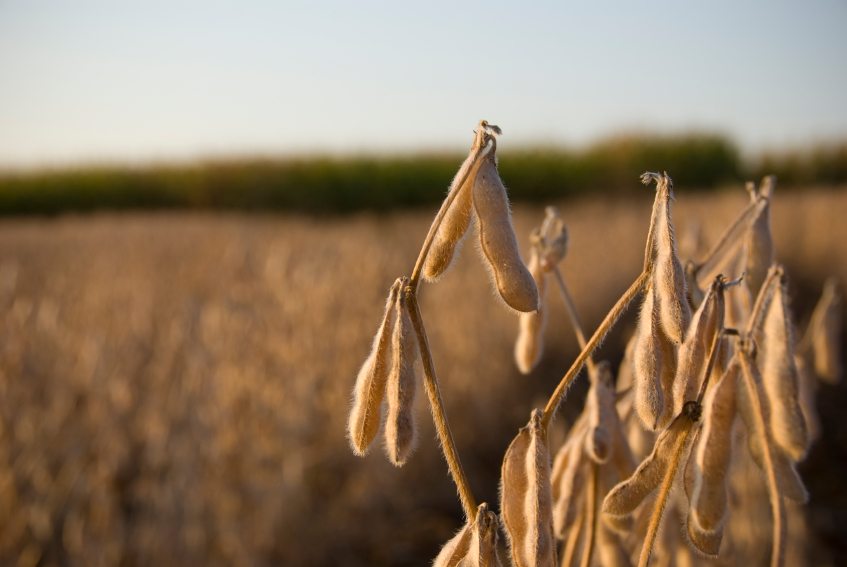 XiteBio Technologies receives approval for expanded use of XiteBio SoyRhizo in the Canadian market from the Canadian Food Inspection Agency (CFIA).
XiteBio SoyRhizo now offers 64 days of on-seed viability when combined with most major seed treatments. This provides retailers with added flexibility when preparing for the upcoming 2016 growing season, according to the company. XiteBio SoyRhizo has also been approved for in-furrow use (175 mL/ac at 30" row spacing), enabling producers with multiple methods of application for the inoculant to best fit into their agronomic practices.
"Working together with retailers and farmers allows us to keep developing ways to meet the needs of the end users", says Bob Reekie, business and product manager at XiteBio. "This only serves to strengthen the uniqueness of SoyRhizo."
Nine Billion People? Not Until 2065, Basse Says
3 years ago
-
AgResource Company president Dan Basse returned to the American Seed Trade Association's Corn & Sorghum Seed Research Conference & Seed Expo yesterday for his annual update on the ag economy and the global trends affecting U.S. exports in 2015.
Basse is an economist who has been in the commodity business since 1979. In 1987, he founded AgResource Company, a domestic and international agricultural research firm located in Chicago that forecasts domestic and world agricultural price trends.
It was a world record year in soybean and wheat production, Basse noted.
"It's the second year in a row this has happened. We didn't quite do it in corn. We missed it because of excessive wetness in the Midwest and dry weather across the EU," he said.
Global wheat, soy and corn demand is not growing at the pace of supply, however, and that means low commodity prices are the result — they're at a nine-year low.
World grain/oilseed markets are seeing tightening annual price ranges. Larger stocks are helping to mute the importance of weather, while cheap energy slows future biofuel grain use, Basse said. Both cause speculators to avoid ag investments, which has an effect on the seed sector.
At the same time, a rising U.S. dollar will fan additional grain production in non-U.S. export regions including Russia, Ukraine, Brazil, Argentina, Australia and Canada.
"If trend yields persist, the world will need to find a ways to manage supply," Basse noted. "Farmers will store as much of their crops as they can, with bankers holding a more important role as to when sales are made."
Other challenges are on the horizon as well. Basse referred to the often-cited United Nations statistic that the world population will grow to 9 billion by 2050, and noted that 2015 is the first year since the Second World War that the world population will not grow.
"According to the UN and FAO, world population numbers this year will decline. By the time we have 9 billion people, it will be somewhere north of 2065," he said. That means production is higher than demand, leading to uncertainty in agriculture markets.
New Director-at-Large Elected, Two Farmers Acclaimed to Alberta Barley Board
3 years ago
-
Two Alberta Barley directors have been acclaimed to the board and one farmer has been elected as director-at-large following Alberta Barley's 2015 regional meetings.
Region five director Bryan Adam (Stony Plain) and region six director Gerald Finster (Valleyview) will return for a second term, while Shane DeBock (Barrhead) will replace outgoing Richard Mueller (Barrhead) as director-at-large. Mueller will be completing his second three-year term this December.
"I had a great time working for our province's farmers with Alberta Barley," said Mueller. "My involvement in the research committee showed me first-hand how investments in research can strengthen our industry."
Looking forward, he said the interests of farmers are in good hands.
"Alberta Barley works for farmers to grow the barley industry, and though I have completed my two terms as director-at-large, I know that the commission will continue to prioritize varietal development and scientific advancements," said Mueller. "Shane DeBock is passionate about agriculture and I know he will work hard for our farmers."
DeBock grew up on a family farm near Barrhead and returned to farming with his father six years ago. After spending a year as delegate in region five, DeBock said he was excited to get more involved in the industry and represent his fellow Alberta barley farmers.
"I am thrilled I have the opportunity to give back to our industry," he said. "I look forward to working with Alberta Barley to grow the industry for our farmers."
The directors' terms officially commence on Dec. 10, 2015 at the annual general meeting.
BASF Canada Changes HiStick Inoculants Branding
3 years ago
-
BASF's HiStick brand inoculants is changing its name to Nodulator. Only the name will change, and growers and retailers will see a transition over the next two years.
"BASF announces the name transition from HiStick to Nodulator as part of our effort to improve efficiency for growers and retailers by streamlining our products," said Ariel Gohlke, brand manager, Inoculants, BASF Canada. "BASF brings innovative solutions to the marketplace as well as continued agronomic benefits."
In 2016, HiStick PRO will transition to Nodulator PRO, which offers low application volume convenience and a 60-day on-seed survival. In 2017, HiStick N/T liquid and self-adhering peat will transition to Nodulator N/T liquid and self-adhering peat, delivering the only Biostacked inoculant for greater nodule mass, faster canopy closure and greater plant vigour, according to the company. In addition, Nodulator PRO 225 will launch with seed partners in 2016.
Agriculture in the Classroom Alberta Benefits from Syngenta Twitter Contest
3 years ago
-
This past growing season, Syngenta Canada asked the Twitter community to #FollowTheSeed and learn about the lifecycle of canola and soybeans in Western Canada.
As part of this effort, Syngenta committed to donate one dollar for every Twitter follower received between March 23 and Oct. 31, 2015, to Agriculture in the Classroom (AITC) programs in the Prairies. As a result of this initiative, Syngenta was to donate a total of $2,500 to AITC in Alberta, as well as Saskatchewan and Manitoba. A top-up of these funds will see the total amount donated increase to $5,000.
Fictional Twitter characters Cam Canola, an SY4157 canola hybrid, and Sam Soybean, an S007-Y4 soybean variety, shared their development journey from dormant seed to fully mature crop on Twitter over the course of the 2015 growing season. To help engage with their followers about some of the many dimensions of crop production, Cam and Sam tweeted about a variety of factors impacting their growth and development including weather conditions and pest pressure.
"We want to thank everyone who followed Cam Canola and Sam Soybean on Twitter this past growing season. With your help we were able to raise valuable funds for three Agriculture in the Classroom organizations," said Syngenta marketing communications specialist Teresa Falk. "With an increasingly urban-based population, the work of Agriculture in the Classroom to enhance the knowledge, understanding and appreciation of production agriculture is very important."
"Agriculture in the Classroom was delighted to partner with Syngenta on this unique initiative. Social media is a powerful tool and sharing the story of Cam Canola and Sam Soybean through Twitter was a fun way to engage people in the wonder of the growing season," said Johanne Ross, executive director of Agriculture in the Classroom Manitoba. "We will put the funds raised to good use in support of our student-focused awareness and education work."
While the campaign is now officially over, people are encouraged to continue following Cam Canola (@CamCanola) and Sam Soybean (@SamSoybean) on Twitter and to join the conversation using the hashtag #FollowTheSeed.