Milling Oats are Worth some Attention
4 years ago
-
Growing oats for the milling market shouldn't be an afterthought.
If you're interested in producing oats for the milling market, CDC Ruffian and CS Camden aren't the only two varieties on the market, but they are two newer milling oat varieties with the quality characteristics millers are looking for. And from a farmer perspective, they have good agronomic packages as well.
Growing oats for the milling market ideally shouldn't be an afterthought, says Terry Tyson with Grain Millers of Yorkton, Sask. The requirements for a milling oat probably aren't quite as rigid as they are for producing malt barley, but there are similarities.
"To some extent, too, oats might be a victim of their own hardiness," says Tyson, company grain procurement manager. "Depending on the year, you can have reasonably good success with oats, with reduced inputs. But we encourage growers looking to supply the milling market to apply some extra attention."
Requirements may vary by company, but Grain Millers, for example, is looking for oats with uniform, plump kernels, good bushel weight, good milling yield and quality characteristics that include high beta glucan and low oil content. Those quality characteristics are important for a grain that's being processed for food product lines, which carry heart-healthy label claims.
Tyson says milling oats differ from the pony or feed oat market where often appearance – plump kernels with white hulls – is the key feature. "For milling oats the outside appearance isn't as much of an issue," he says. "If a crop does get rained on we're not worried if the hull has some discoloration. What we look for when we remove the hull is nice creamy white groat."
CS Camden, marketed by Canterra Seeds, and CDC Ruffian, marketed by FP Genetics, both deliver good milling characteristics and proper nutritionals, and in a third area which is equally important to millers as well as growers, they both have good agronomic packages.
Developed in the Lantmannen SW Seed breeding program, CS Camden was registered in Canada in 2014. "It has an excellent fit for Western Canada," says Brent Derkatch, director, operations and business development with Canterra Seeds. "The variety is agronomically superior, with a shorter stature and better lodging resistance." And it is a higher yielder as well, with field trials showing an average 114 per cent yield compared to CDC Dancer in Saskatchewan, and achieving a 153 bushel/acre yields in Manitoba.
"It's a high-yielding variety with improved standability with good milling characteristics," says Derkatch. "It can really drive the returns per acre for farmers."
CDC Ruffian was developed at the University of Saskatchewan's Crop Development Centre with the first Certified seed available to farmers in 2016. The initial work on the variety was started by the now-retired plant breeder Brian Rossnagel, and later transferred to oat and barley breeder Aaron Beattie.
"It is a variety that is just being introduced to farmers, but it has shown very well in performance trials, " says Ron Weik, seed portfolio manager, FP Genetics. " CDC Ruffian offers excellent yield potential that is 10 per cent higher than CDC Dancer in Alberta and 12 per cent higher in Saskatchewan." The variety also has a very good agronomic and disease package, ideal for production outside of the crown rust areas on the Prairies.
At the University of Saskatchewan, Beattie says he's always watching for new varieties with improved agronomic and milling characteristics. About 90 per cent of resources of their oat breeding program is devoted to milling oats.
"We always have to keep both farmers and millers in mind as we look at variety development," says Beattie.
To meet farmer interests, he's looking for features such as higher yield, improved straw strength and "reasonable" maturity to suit Prairie growing conditions. And disease resistance can also be a concern, depending on different areas of the prairies.
On the milling side, he is looking for varieties with features such as white hulled, low hull percentage, high kernel plumpness and good test weight. Also, to meet milling and end-use requirements, oil content has to be below eight per cent and beta glucan levels a minimum of 4.5 per cent and preferably higher. Although protein content hasn't been a big concern in oats, some millers are now looking for higher protein varieties.
As a company always interested in good quality milling oats, Grain Miller's Tyson encourages growers to follow proper production practices.
"Oats have been treated in two ways over the years," says Tyson. "We have some growers who really pay attention to producing good quality oats and really treat it as cash crop. And there are some producers who, depending on the year, may make it a last minute decision.
"But we always encourage growers to use good quality pedigree seed, select clean fields that are free of wild oats and apply proper fertility." He says oats need, on average, about 100 lbs of actual available nitrogen per acre, which may mean adding 40 to 60 lbs of nitrogen along with phosphorus, at time of seeding. Soil test results will provide specific recommendations.
Variety selection is also important – grow what the miller wants. Grain Millers, for example, has a variety list for growers that includes seven "recommended" varieties (including CS Camden and CDC Ruffian), along with seven other "acceptable" varieties. They also included a list of prohibited varieties – they aren't interested in feed, hull-less and forage type varieties.
Grain Millers offers production contracts to growers, including many long-time suppliers, but is always interested in talking to new suppliers as well. The company is just building a new elevator and office in Rycroft, in Alberta's Peace River region, to expand its oat collection area.
AWC calls on CGC to modernize Canadian wheat grading system
4 years ago
-
The Alberta Wheat Commission (AWC) is calling on the Canadian Grain Commission (CGC) to modernize the Canadian grading system in line with international market demands to improve long-term profitability for wheat farmers. A market-based system aligned with universally measured grain specifications would better position farmers to maintain competitiveness and receive fair market value for the grain they produce.
"We have observed an evolution in the way wheat is marketed to Canada's customers," said Kevin Auch, Alberta Wheat Commission Chair. "International buyers aren't looking purely at CGC grades anymore — they're looking at universal quality specs. Modernizing our grading system is a necessary move to ensure Alberta's farmers receive the maximum value for the quality of wheat they produce."
Since Canadian farmers do not sell directly to international buyers, they rely on the systems in place to ensure quality in Canada aligns with the needs of our customers. AWC recommends that a revised system should move toward more accurate testing methods for potential downgrading factors, such as Falling Number (FN) tests for sprout damage, and Deoxynivalenol (DON) testing to assess the impact of Fusarium graminearum on wheat quality. This would limit the instances where wheat is being downgraded to feed after visual testing, but acceptable quality for the milling market. Some grain companies now test for FN at local facilities.
"This crop year has resulted in variable quality for farmers in Alberta and across the Prairies. We want to ensure that our grading system is not severely downgrading wheat that is considered good quality milling wheat in international markets," added Auch.
AWC approves of recent changes to mildew guides for a more market-based approach, but is calling for the CGC to evaluate and align Canada's mildew guides with United States standards, which better position farmers for market competitiveness. AWC encourages the CGC to move quickly in aligning the wheat grading system with international market demands, as well as support the adoption of technology to enable more accurate testing methods for wheat quality assessment.
Gene editing is just advanced plant breeding, ASTA says
4 years ago
-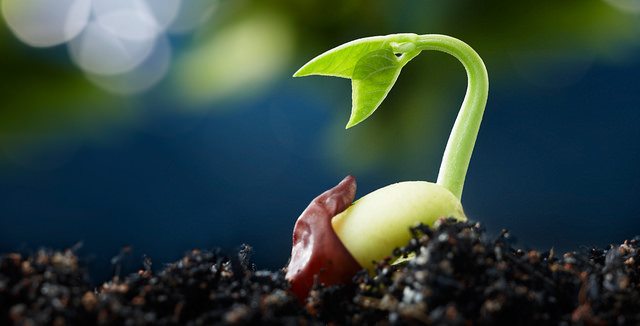 WASHINGTON, Dec. 7, 2016 – Gene editing is simply the latest development in the evolution of plant breeding, the head of the American Seed Trade Association said at ASTA's annual meeting today in Chicago, seeking to reassure consumers about the safety and efficacy of the new technique.
ASTA President and CEO Andy LaVigne was joined by three seed company representatives and a University of Idaho professor at a press conference, where they discussed the potential of gene editing to battle persistent disease problems, such as Fusarium head blight in wheat and barley, and downy mildew in spinach.
"The farmer's constantly looking to grow more using less," LaVigne said. "Farmers need that variety of seed choices to solve their local needs, to manage changing weather, to fight plant disease and pests, and wisely use crop inputs and those natural resources."
He cautioned, however, that regulatory barriers that have effectively prevented land grant universities from conducting biotech research could be applied to gene editing, which he said "would be a shame."
Juliet Marshall, a professor of cereals agronomy and plant pathology at the University of Idaho, said gene editing could be used to control, or at least reduce the impacts of, Fusarium head blight, known more commonly as head scab.
The disease is characterized by scabby kernels, which in addition to reducing yield can indicate the presence of vomitoxin, a mycotoxin that can coat the seed and is "showing up in a lot of our grain," Marshall said.
The FDA recommends that vomitoxin in finished products such as flour not exceed 1 part per million. "Advisory levels" for animal feed are 5 ppm or 10 ppm, depending on the animal.
But Marshall said she has seen levels as high as 25 ppm in some durum wheat in Idaho, which had to be thrown away.
Growers can use a variety of techniques to reduce the chances that head scab will spread – crop rotation, less use of corn in the rotation because it's "a good source for this fungus to grow and reproduce," and precise and timely application of fungicides.
"Even with all of these practices, we don't have the host resistance to actually control this disease," Marshall said. "Even if you have a moderately resistant variety, it doesn't help."
Gene editing can help, she said. Using the CRISPR-Cas9 tool, plant breeders can modify existing genes "to effectively enhance what small resistance factors are there."
Marshall touted the ability of universities to make crucial advances in plant breeding, because they are not driven by the profit motive.
"It's really important that public institutions utilize these techniques," she said. "The public sector is often where things start."
Corinne Marshall, intellectual property and licensing manager for Sakata Seeds America, said that gene editing could be used to build resistance to downy mildew in spinach, a disease that is threatening organic growers' ability to meet demand.
She also said that gene editing could help broccoli retain nutrients that are lost through cooking.
Ultimately, however, consumers will have to accept the new technology. LaVigne said the industry needs to be transparent in discussing the new techniques and ASTA is working on a communications effort addressing consumer concerns.
"We want to keep it (gene editing) in that realm of plant breeding," he said.
Jerry Flint, vice president of industry and regulatory affairs at DuPont Pioneer, said the company has been engaging with various stakeholders in an effort to discern their concerns about gene editing.
"A consistent theme we're hearing is that how we talk about technology matters," he said.
And Mark Herrmann, chair of ASTA and the CEO of AgReliant Genetics, the third-largest seed company in the U.S., said the industry is trying to "get out in front of the conversation." People who are dead-set against GMO's will be hard to convince that gene editing is beneficial, but those in the "movable middle" can be swayed when they understand the benefits, such as being able to produce more food with fewer inputs.
Source: Agri-Pulse
New test genetically identifies fungal wheat threat
4 years ago
-
A team of U.S. Department of Agriculture (USDA) and university scientists has developed a sensitive new assay method for detecting the fungus that causes "wheat blast," a disease of wheat in South America and, most recently, Bangladesh.
The fungus Magnaporthe oryzae triticum (MoT) was first detected in Brazil in 1985. The disease has moved into the neighboring countries of Argentina, Bolivia and Paraguay, but wheat blast hasn't been reported outside of South America — that is, until February 2016, when MoT was confirmed in wheat crops in Bangladesh.
Concerned that MoT could enter the United States and "blend in" with native strains of M. oryzae and evade rapid detection, scientists from USDA's Agricultural Research Service (ARS), Kansas State University and the University of Kentucky devised a method to home in on a specific region of the fungus' genome that distinguishes it from other "look-alike" strains. The team reported the advance in September in the "First Look" section of the journal Plant Disease.
According to ARS plant pathologist Kerry Pedley, the method also distinguishes MoT from Fusarium graminearum, another fungal foe of wheat that causes disease symptoms similar to wheat blast. Symptoms include bleached grain heads and shrunken, malformed kernels of poor quality that greatly diminish marketability. Severe outbreaks of wheat blast can inflict 100 per cent yield losses, making it a serious food-security threat given the grain's status as a staple food for much of the world.
Traditional methods of diagnosing wheat blast include examining infected plants for the presence of spore-like structures, called "conidia." Procedures that genetically detect M. oryzae fungi are also used. However, they're limited to species-level identifications and can't distinguish among different fungal strains. This lack of specificity can hamper wheat blast-monitoring efforts and lead to false detections, as well as costly regulatory actions to contain a suspected occurrence, notes Pedley, with ARS's Foreign Disease-Weed Science Research Unit in Fort Detrick, Maryland.
The new method overcomes this drawback by targeting a genomic marker unique to MoT. In tests, it accurately distinguished all known strains (or "pathotypes") of MoT from more than 280 specimens of M. oryzae collected from around the world, including from South America and Bangladesh.
The method yields results in less than 24 hours and is sensitive enough to detect trace amounts of the target sequence in samples, making it a valuable surveillance tool for field use, laboratory diagnosis, and port-of-entry inspections, among other applications.
Source: USDA
Plant scientists identify gene to combat crippling wheat disease
4 years ago
-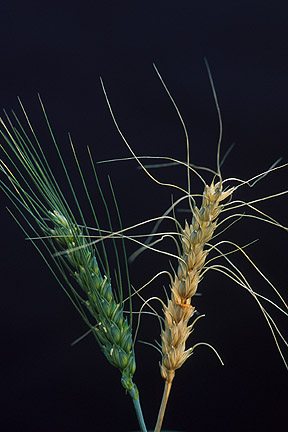 A major breakthrough in the cloning of a resistance gene to eliminate wheat scab — a widespread disease responsible for drastic reductions in crop yield as well as millions of dollars in annual losses worldwide — has been achieved by a multi-institutional team of researchers including Nidhi Rawat, an assistant professor in the University of Maryland's College of Agriculture and Natural Resources and Michael O. Pumphrey, associate professor in Washington State University's Crop and Soil Sciences Department, who together performed most of the experimental work.
This discovery has broad implications for the future as a promising source of resistance to not only wheat scab, but a variety of similar host plants affected by the fungal pathogen known as Fusarium graminearum.
Ultimately, once the nature of gene action is known, the findings can be applied to control other Fusarium species which causes rot in cucurbit, tomato and potato to name a few.
Fusarium graminearum produces a toxin that makes the infected crop unfit for human and animal consumption. James Anderson, a professor of wheat breeding and genetics at the University of Minnesota, said there are frequent epidemics of the disease reported in the United States, Canada, Europe, Asia and South America.
Historically, wheat scab — otherwise known as Fusarium head blight (FHB) — has been a very difficult problem to solve. Twenty years of research that includes input from scientists in China and several American Universities has been slow to produce results, with resistance only found in a select group of local Chinese plants.
Until now, nothing was known about the Fhb1 gene and its ability to provide broad-spectrum resistance. The multi-University team, which also included researchers from Kansas State University and the University of Minnesota, used sophisticated wheat genome sequencing techniques to isolate the gene. Now that the DNA source of the resistance is known, processes that would take years to replicate can be done in much quicker fashion in a diagnostics lab. The team recently published their work in Nature Genetics.
"After quite a long research process into Fusarium head blight, we are thrilled to uncover a solution to help the international farming community combat this devastating disease," says Dr. Rawat. "Fhb1 is very special, as only a few broad-spectrum resistance genes have been cloned so far that provide multi-pathogen resistance. The durability and applicability of Fhb1 puts it in a category all to itself and we must learn how to harness it appropriately."
Moving forward, Rawat and her colleagues will work towards utilizing Fhb1 for solving a multitude of diseases caused by the pathogen. Research will involve optimizing the transfer of this resistance to other crops infected by Fusarium species through breeding, transgenic, cis-genic and genome editing techniques.
Funding for this project has been provided by the U.S. Department of Agriculture's Wheat and Barley Scab Initiative and the National Science Foundation. The agricultural experiment stations at each of the participating universities also provided support. 
Source: University of Maryland
Canadian Science Shows Strong Support for Climate Smart Agriculture
4 years ago
-
OTTAWA, Dec. 1, 2016 – Today, members of the Canadian 4R Research Network, a group of nine leading Canadian researchers, gather in Ottawa to deliver an important message on the agronomic data gathered on how applying fertilizer using Nitrous Oxide Emission Reduction Protocol (NERP) and 4R Nutrient Stewardship (Right Source @ Right Rate, Right Time, Right Place) can assist the Government of Canada meet sustainable development goals and greenhouse gas mitigation targets.
The research has indicated that 4R Nutrient Stewardship reduces greenhouse gas and ammonia emissions from cropped soil and diminishes losses of phosphorus to surface waters and nitrate leaching in groundwater.
"The evidence is clear: We can improve both the quantity and quality of food for a growing global population without compromising food security, making agriculture more sustainable, more productive, and more resilient," said Garth Whyte, president and CEO of Fertilizer Canada.
This is good news for Canada's farmers who can now soundly employ 4R Nutrient Stewardship in their fields to enhance competitiveness, increase productivity and adaptability while addressing the sustainable intensification of agriculture.
"We have a research network, with 10 projects across Canada, in every major agricultural region. This research is tackling nutrient use issues and opportunities for improvement," said Dr. Mario Tenuta, professor of applied soil ecology at the University of Manitoba. "The 4R Nutrient Stewardship approach provides a basis to adopt and develop farm practices to reduce greenhouse gas emissions and loss of nutrients to the environment."
The findings of the Canadian 4R Research Network are a result of $1.1 million in funding towards the Fertilizer Canada (formerly the Canadian Fertilizer Institute's) project entitled "A Canadian Research Network to Improve 4R Nutrient Stewardship for Environmental Health and Crop Production" under the Agriculture and Agri-Food Canada (AAFC) AgriInnovation Program: Growing Forward II. The Canadian fertilizer industry funding provided an additional $1.1 million to the project for a total of $2.2 million over three years (2015-2018).
Agriculture has a valuable role to play to help to limit climate change. Canada has a unique opportunity to utilize the advancements made by the Canadian 4R Research Network, especially in the development of goals and indicators as part of its sustainable development strategy.
More details are available in a special publishing of developments and outcomes of the Canadian 4R Research Network on Fertilizer Canada's website (fertilizercanada.ca).
SOURCE Fertilizer Canada
Seed treatments help break the Fusarium lifecycle
4 years ago
-
Fusarium is a fungus that survives in a wide range of hosts, causes significant losses in grain yield and quality, and is easily spread by wind. Noteworthy for Canadian growers, the Fusarium fungus can overwinter in soil, or on crop and grass residues.
When Fusarium overwinters, its lifecycle extends; when diseased seedlings die or residues remain on the field, they add the fungus into the soil. As the presence of the fungus in the soil increases, the likelihood of developing infected seedlings in the following year also increases, leading to a greater potential for yield losses.
Areas of Western Canada have experienced significant moisture in the last few years, and these damp conditions have allowed Fusarium to thrive. Fortunately, seed treatments can help control the Fusarium lifecycle. Effective seed treatments offer disease control and protect planted seeds from infected soil and residues.
Blake Bergen, a wheat and canola grower from Drake, Sask., said he has seen an increase in Fusarium in his area. "Fusarium has become increasingly prevalent for us, particularly in the last two to three years," he says. "We often have those damp soils that provide an environment for fungus to survive. Having a good seed treatment to combat that and help stimulate root growth and plant vigour is very important for us."
With Group 3, 4 and 11 active ingredients, Insure Cereal provides broad-spectrum protection against many seed- and soil-borne diseases, including seed rot, root rot and seedling blight caused by the Fusarium fungus. Insure Cereal offers the highest degree of Fusarium control, as it contains Group 3 and Group 11 active ingredients at rates which on their own are labelled for control. With two different active ingredients, Insure Cereal is a true multiple mode of action seed treatment that delivers high-level efficacy against Fusarium. In addition to protecting the crop from diseases, the Group 11 ingredient, Pyraclostrobin, provides AgCelence plant health benefits.
In performance trials, seeds treated with Insure Cereal show more consistent emergence and plant stand establishment, including under cool conditions. "Having consistent emergence is a key component to managing Fusarium. Consistent emergence leads to more consistent crop staging, which is shown to improve the performance of Fusarium Head Blight fungicides like Caramba," said Russ Trischuk, technical marketing specialist for Function Crop Care at BASF Canada.
In addition, Insure Cereal delivers protection from environmental stresses like frost, so growers can expect to see increased seedling vigour.
"With Insure Cereal, we see a more robust plant—overall, the plants are larger," said Trischuk. "The plants whose seeds are treated with Insure Cereal have larger leaves and a more extensive root system, and this allows them to capture nutrients and water more efficiently, leading to stronger overall health."
Getting crops off to the best start with a seed treatment allows for more precise and effective in-crop foliar applications of fungicides throughout the crop's lifecycle. Applying fungicides that protect the crop throughout the growing season lead to increased yield potential.
Insure Cereal is a strong seed treatment that shields crops against early threats, helping to protect a grower's investment at planting time. For more information on Insure Cereal, visit agsolutions.ca/insurecereal.
Source: BASF
SeCan to Mark 40 Years at CSGA Meeting
4 years ago
-
SeCan will celebrate its 40th anniversary as part of the Canadian seed industry next week at the Canadian Seed Growers' Association annual meeting in Clear Lake, Man.
SeCan was formed in 1976 and has been able to bring new varieties with improved features into commercial production more quickly. This is a benefit to everyone in the business, including farmers, millers and other processors, consumers and exporters.
SeCan continues to be a major supporter of plant breeding in Canada. To date, the organization has returned more than $90 million in royalties and research funding.
The 40th anniversary gala will take place July 6. Visit CSGA's website for more info about the three-day CSGA event: http://seedgrowers.ca/csgas-annual-general-meeting/
Alberta Wheat Commission Applauds Investment in Agri-food Industry
4 years ago
-
The Alberta Wheat Commission (AWC) is pleased to hear of a major investment in the value added agri-food industry in Alberta. The $10 million capital investment from the Government of Alberta for Agriculture and Forestry's Agrivalue Processing Business Incubator and the Food Processing Development Centre at Leduc is a great advancement for wheat producers and the agriculture industry as a whole.
"As farmers in this province we are growing high quality food ingredients for international markets, so it is great to see this type of investment to further advance value here at home," said Kevin Auch, Chairman of AWC. "Alberta's agricultural products are a $13 billion industry and seeing the crops we grow being used as ingredients to make new and innovative products is exciting to growers."
Value-added processing provides farmers with local market alternatives and thus greater competition for the crops they grow.
The Food Processing Development Centre is a fully equipped product development facility that provides equipment and services to help new and established companies research new product ideas, develop their products and grow their business. They have a team focused on looking at new and innovative products using Alberta grown crops, particularly for bakery products.
"This expansion and investment in the Food Centre will help diversify our industry and promote economic growth, as well as provide consumers a perspective on the quality of Alberta-sourced grain as an important food ingredient," added Auch.
This investment will help to increase capacity in value added processing of cereal grains, including fractionation to produce high value ingredients such as proteins and fibre.
Alberta's Crop Commissions to Survey Sustainability Practices of Farmers
4 years ago
-
Alberta's four major crop commissions are addressing a growing need for the grain sector to meet high sustainability standards needed to maintain and expand international market competitiveness. The crop commissions contracted Ipsos Reid to conduct a phone survey of Alberta growers in late June to gain a better understanding of farmers' readiness to benefit from internationally recognized sustainability standards and beneficial management practices.
Jolene Noble, Extension Coordinator for the newly formed Farm Sustainability Extension Working Group (FSEWG) says, "Canadian agriculture has a very positive image in the global market place and Alberta growers are progressive, innovative, and dedicated to the stewardship of their land." This reputation positions the Alberta farmers to be leaders in the sustainable agriculture movement and capitalize on emerging market opportunities.
"We are living in a world where fewer and fewer people have a connection to agriculture. At the same time there is a growing interest by consumers as to where their food comes from," says Jason Lenz, Vice Chairman with Alberta Barley. "Sustainability is increasingly important to consumers, restaurants, and food retailers, so we need to be able to demonstrate that we are producing a sustainable product and dedicated to continued improvement on this front."
In mid to late June, growers will be receiving phone calls from Ipsos Reid to answer questions regarding their production practices. Results from this survey will enable the industry to quantify the great work that Alberta growers are already doing on farm sustainability. Building on the work from the Alberta Crops Sustainability Certification Pilot Project from spring of 2015, the working group will assess the results and provide resources and extension support to continue advancing on farm sustainability production practices in Alberta.