Wheat Class Modernization Plan Moves Ahead
5 years ago
-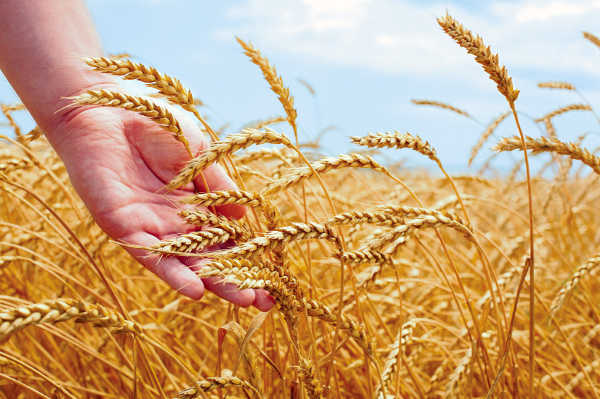 The Canadian Grain Commission's plan for modernizing Canada's wheat class system will move ahead with the implementation of 2 new classes and the elimination of 3 other classes in 2016, as well as variety designation changes in 2018.
The new wheat classes, Canada Northern Hard Red and Canada Western Special Purpose, will take effect on August 1, 2016. The Canada Western Interim Wheat, Canada Western General Purpose, and Canada Western Feed wheat classes will be eliminated on August 1, 2016.
Twenty-five varieties of Canada Western Red Spring and 4 varieties of Canada Prairie Spring Red wheat will move to the Canada Northern Hard Red class on August 1, 2018.
These steps reflect feedback from consultations in early 2015, followed by discussions with stakeholders on a proposed plan, as well as a scan of international markets conducted by Cereals Canada and the Canadian International Grains Institute. The Canadian Grain Commission carefully considered all feedback from breeders, variety owners, grain companies, producer groups, marketing organizations and end-use customers.
Quick facts
The Canada Northern Hard Red class will:

Have basic milling quality parameters
Require quality data for varieties to be registered
Be implemented on 

August 1, 2016

On 

August 1, 2016

, the Canada Western Interim Wheat class, which came into effect on 

August 1, 2015

, will be eliminated. Faller, 

Prosper

 and 

Elgin ND

 will be designated to the Canada Northern Hard Red class.
The Canada Western Special Purpose class will:

Have no quality parameters and include registered varieties for which no quality data has been provided by the variety registrant
Be implemented on 

August 1, 2016

On 

August 1, 2016

, all varieties in the Canada Western Feed and the Canada Western General Purpose wheat classes will be re-designated to the Canada Western Special Purpose class.
The transition of 25 varieties of Canada Western Red Spring and 4 varieties of Canada Prairie Spring Red wheat to the Canada Northern Hard Red class will take place on 

August 1, 2018

 instead of 

August 1, 2017

, the date that was originally announced. The new date addresses stakeholder concerns about designating certain varieties to different classes before the value chain is adequately prepared.
The 29 varieties are moving to the Canada Northern Hard Red class because they do not meet revised quality parameters for their designated classes.
Government of Canada to Discontinue Conditional Registrations for Pesticides
5 years ago
-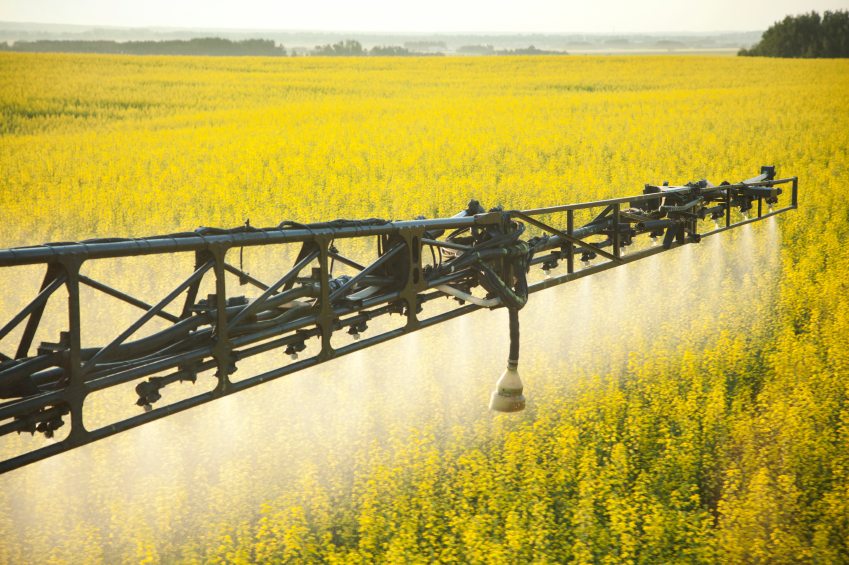 Health Minister Jane Philpott announces that Health Canada intends to stop granting new conditional registrations of pesticides as of June 1, 2016.
Pesticides are registered in Canada only after a rigorous scientific evaluation determines no harm to human health, future generations or the environment will result from exposure or use, a news release stated.
Conditional registrations have been granted on occasion when the scientific review determines that the risks of a pesticide are acceptable but that additional confirmatory information is required. Unlike full registrations, conditional registrations do not undergo a public consultation until the registration is amended, renewed or converted to a full registration.
Moving away from conditional registrations will provide reassurance that all pesticide registration decisions are made with the same high level of scientific and public scrutiny, Philpott said.
A Notice of Intent has been posted on Health Canada's website and is open for comment for 60 days until March 19, 2016. The final decision will be published following the consultation once all comments have been considered.
WGRF Commits $1.6 Million to 12 New Research Projects
5 years ago
-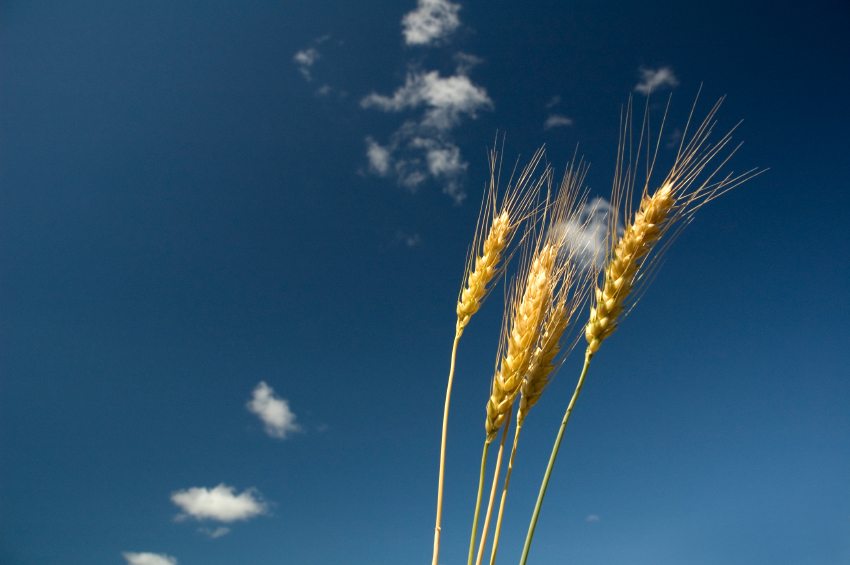 Through a continuing co-funding partnership with the Agriculture Development Fund (ADF) and other producer commodity groups, Western Grains Research Foundation (WGRF) announces $1.6 million of new funding for 12 crop-related research projects.
"The WGRF Endowment Fund is used to fund crop research projects that benefit producers," says WGRF board chair Dave Sefton. "Leveraging other funds has always been an important approach to help make our producer dollars go further. I would like to applaud the Government of Saskatchewan and the other producer groups for their partnership in funding crop research projects that will benefit western Canadian farmers."
Some of the projects approved for funding include: the screening and management of fusarium head blight in wheat and barley, enhancing the durability of clubroot resistance in canola, improving faba bean, pea and alfalfa varieties, investigating optimal inputs for management of flax, and quantifying the contribution of pulse crop residues to GHG emissions.
A full listing of these newly-approved projects will be posted on the WGRF website once research contracts are signed.
"WGRF celebrates its 35th anniversary this year," says Garth Patterson, WGRF executive director. "One of our strengths as an organization has been the ability to build strong collaborative relationships, like this one between ADF and producer groups. This funding process makes better use of everyone's expertise and research dollars, at the end of the day increasing the number of projects that can improve agricultural systems, technology and agronomic practices."
XiteBio Welcomes Two New Sales Representatives
5 years ago
-
XiteBio adds Shawn Rowson and Ryan Ortman as agricultural sales representatives for Western Canada.
Ortman will be the representative for Saskatchewan and Alberta, based out of Saskatoon. Rowson will be covering Manitoba and eastern Saskatchewan, based out of Winnipeg. Both come to XiteBio from previous roles in the agriculture industry that include FCL, Viterra, Patterson Grains, Farm Business Consultants, etc.
"Ryan's energy, interpersonal skills, and background make him a strong addition to XiteBio's sales team," says Manas Banerjee, CEO. He adds "Shawn's enthusiasm, perseverance, and experience make him a valuable resource for our distribution and retail customers."
Both will be working closely with the rest of the XiteBio team for a smooth transition into their new roles.
Alberta Wheat Commission Announces Director-at-Large Election at Annual Meeting
5 years ago
-
The Alberta Wheat Commission (AWC) announces that a director-at-large election will be held during this year's Annual General Meeting (AGM) on Jan. 27, 2016 in Edmonton, Alta.
AWC issued a call for nominations in September for the director-at-large position and received nominations for: Kevin Bender from Bentley, Darrell Stokes from Hussar, and Jack Swainson from Red Deer, Alta.
"It is great to see an election being held for the director-at-large position," said Kent Erickson, AWC Chair. "This means there is interest in AWC and we have growers who want to make an impact on our industry."
The director-at-large represents all five regions across Alberta and will provide strategic direction and leadership to the Commission on behalf of wheat producers. AWC has posted the candidate profiles at www.albertawheat.com. Growers are encouraged to visit the website and learn about each candidate ahead of the AGM in preparation for voting.
All eligible producers will be given a ballot at the AGM registration to vote for the director-at-large. An eligible producer or AWC member is someone that has sold wheat and paid a service charge or check-off to the Commission when making a commercial sale of wheat in the last two fiscal years.
"The board of directors encourages AWC members to attend the AGM to not only cast their vote, but to hear about the work the Commission has done in the past year and where our priorities are for the future," added Erickson.
The AGM will take place at 11:30 a.m. on Wednesday, Jan. 27, 2016 in Edmonton in Hall F at the Northlands Park, Edmonton Expo Centre. It is being held in conjunction with the FarmTech conference, but growers or members of the public wishing to attend the AGM and cast their vote do not have to be registered for the FarmTech conference. AGM attendees can proceed directly to Hall F.
U of S Researchers Help Lead Wheat Genome Sequencing Breakthrough
5 years ago
-
An international consortium of scientists co-led by the University of Saskatchewan has been able to crack the code for understanding the order of about 90 per cent of the highly complex genome of bread wheat, the most widely grown cereal in the world.
"This new wheat genome sequence is an important contribution to understanding the genetic blueprint of one of the world's most important crops," said Curtis Pozniak, a plant scientist with the U of S Crop Development Centre in the College of Agriculture and Bioresources. "It will provide wheat researchers with an exciting new resource to identify the most influential genes for wheat adaptation, stress response, pest resistance and improved yield."
A combination of advanced software, computer programming and bioinformatics tools enabled the International Wheat Genome Sequencing Consortium (IWGSC) to use existing sequencing technologies to look at virtually the entire wheat genome. This will complement existing IWGSC strategies that are studying one chromosome at a time.
The consortium expects to have the complete picture of the wheat genome puzzle (17 billion base pairs)—with a clear idea of how the genes are ordered—within two years' time. Given that the wheat genome is five times the size of the human genome, previous estimates suggested this work would take four or five more years.
"The computational tools developed by NRGene, which use Illumina's sequence data,  combined with the sequencing expertise of IWGSC has generated a version of the wheat genome sequence that is better ordered than anything we have seen to date.  We are starting to get a better idea of the complex puzzle that is the wheat genome," said Pozniak.
The result will be much greater precision in the breeding process.
"Imagine that you have a blueprint for the order of important pieces of the wheat genome puzzle. With that information, it becomes far easier to assemble the puzzle more quickly into new and improved varieties," said Pozniak. "But this sequence is just the first step. There is still much work to do to define the function of each of the genetic pieces so that breeders can identify the very best genes in the gene pool."
Though the work was done on just one variety of bread wheat (Chinese Spring), the new knowledge will serve as the backbone to unlock the genetic blueprint for traits in other varieties as well, significantly accelerating global research into crop improvement, he said.
Nils Stein of IPK Gatersleben in Germany said the new sequence represents "a major breakthrough" for the consortium's efforts to deliver an ordered sequence for each of the 21 bread wheat chromosomes.
Co-ordinated by the IWGSC, the project uses Israel-based NRGene's DeNovoMAGICTM software with Illumina's sequencing technology.
The public-private collaborative project is co-led by Stein, Pozniak, Andrew Sharpe of the Global Institute for Food Security at the U of S, and Jesse Poland of Kansas State University. Other project participants include Tel Aviv University in Israel and the French National Institute for Agricultural Research.
Funding was provided by Genome Canada, Genome Prairie, Saskatchewan Ministry of Agriculture, the Saskatchewan Wheat Development Commissions and the Western Grains Research Foundation through the Canadian Triticum Applied Genomics (CTAG2) project; Kansas State University through the U.S. National Science Foundation Plant Genome Research Program; and Illumina, Inc.
IWGSC Executive Director Kellye Eversole said the preliminary results are impressive and will complement existing genomic information the consortium has gathered over the past decade. Making available the ordered sequence for each wheat chromosome that precisely locates genes and genetic markers along the chromosomes will provide invaluable tools for wheat breeders, she said.
Results of this new approach will be presented at workshops at the Plant and Animal Genome Conference taking place in San Diego from Jan. 9 to 13. All data will be available in the IWGSC wheat sequence repository at URGI-INRA.
Wheat is the staple food for more than a third of the global human population. As the global population grows, so too does its dependence on wheat. To meet future demands of a projected world population of 9.6 billion by 2050, wheat productivity needs to increase by 1.6 per cent each year. Saskatchewan supplies 10 per cent of the world's total exported wheat and is Canada's most important grain-producing region.
Plant Breeding 101
5 years ago
-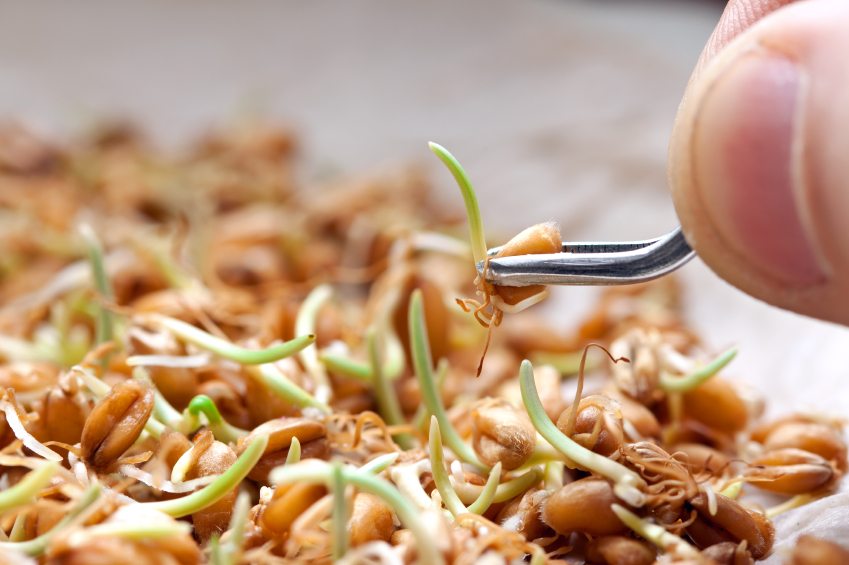 The process of plant breeding can be a long and complicated one, but we talk to three experts who boil it all down.
Syngenta Launches Apron Maxx with Intego Co-pack Targeting Root Rot in Pulses
5 years ago
-
Syngenta Canada launches a new co-pack, Apron Maxx with Intego, for western Canadian pulse growers looking to control seed and soil-borne diseases including Fusarium, Pythium and Rhizoctonia and address growing concerns posed by Aphanomyces root rot.
Aphanomyces (Aphanomyces euteiches) is a soil-borne root rot pathogen that primarily affects field peas, chickpeas, dry bean and lentils. The pathogen thrives in wet, waterlogged soils and produces spores that choke off root systems and reduce the plant's ability to take up water and nutrients. Due to a number of factors, such as cool, wet weather over the past few years, researchers have indicated that Aphanomyces pressure has increased across the Prairies.
"The Apron Maxx with Intego co-pack recognizes the growing concern around Aphanomyces among pulse growers," says Nathan Klages, Product Lead, Seedcare and Inoculants, with Syngenta Canada. "Through this new, convenient offering, we're addressing the need for management tools for Aphanomyces together with a broad spectrum disease control program as part of a complete pulse Seedcare product."
Apron Maxx is a combination of Fludioxinil (Group 4) and Metalaxyl-M (Group 12) fungicides. These active ingredients control seed rot, pre-emergence damping off and post-emergence damping off caused by Fusarium, Pythium and Rhizoctonia. Apron Maxx also helps to control seed rot and seedling blight caused by seed-borne Botrytis.
Intego (ethaboxam) is a Group 22 fungicide that also controls Pythium, while providing suppression of Aphanomyces root rot, as well as root rot caused by Phytophthora.
Apron Maxx with Intego will be packaged as two 10 L jugs of Apron Maxx with two 605 mL containers of Intego.
Apron Maxx with Intego will be available for sale for the 2016 planting season.
Podcast: Cropping Alternatives 2016 Available
5 years ago
-
Alberta Agriculture has just released the Cropping Alternatives tool for 2016. In this short podcast, Rawlin Thangaraj, a crops economist with Alberta Agriculture, updates growers on the new version of the software based crop budgeting tool.
Go here to listen: http://www1.agric.gov.ab.ca/$Department/newslett.nsf/all/cotl24619/$FILE/16_03_Rawlin_Thangaraj.mp3
Alberta Had Most Honeybee Colonies in Canada in 2015
5 years ago
-
New numbers from Statistics Canada confirm Alberta as the top honey producing province in Canada.
"Alberta produced 42.8 million pounds in 2015, which up 20.4 per cent from 35.5 million pounds in 2014," says Medhat Nasr, provincial apiculturist, Alberta Agriculture and Forestry, Edmonton. "As well, yields rose from 125 pounds to 145 pounds per colony."
Nasr says Alberta was also the top province for bee colony numbers in 2015 with over 295,000 colonies. "Winter mortality was also the lowest in the past 15 years, at about 10 per cent. That compares to the national average of a 16 per cent loss and the American average of 23 per cent."
Farm cash receipts from honey sales in Alberta are approximately $75 million per year, in addition to $12 million per year from pollination service fees. The market value of honey bee contributions to the pollination of pedigree hybrid canola and canola crop production is estimated to be $650 million per year in Alberta.
Canadian beekeepers produced 95.3 million pounds of honey in 2015, up 11.4% from 2014. There were 8,533 beekeepers in 2015, 365 less than in 2014.
The total value of honey rose 10.9% from 2014 to $232.0 million as a result of increased production. The average price of honey was stable at $2.43 per pound.
On average, each colony had a yield of 132 pounds of honey, 9 pounds more than in 2014.
The number of colonies rose 3.6% from 696,252 to 721,106. This increase was attributable to favourable weather conditions that reduced winter losses, particularly in the Prairie provinces.
In Saskatchewan, honey production increased from 16.5 million pounds in 2014 to 18.8 million pounds in 2015, as a result of more colonies and higher yields.
In Manitoba, although yields were lower, production rose from 14.1 million pounds in 2014 to 16.0 million pounds. This increase was attributable to more honey-producing colonies in the province in 2015.