Canterra Seeds Joins New "Digital Ecosystem" for Farmers
2 months ago
-
The following piece is from our sister publication, Germination.
Winnipeg-based Canterra Seeds is the first seed company to join what's being dubbed  a "digital ecosystem" which promises to transform the way the Canadian agriculture industry buys, sells and earns.
Agro.Club, a U.S.-based startup, has established a new Canadian company. Drawing on the company's origins in the Black Sea market with over 10,000 farmers using the platform, the Canadian company is committed to creating efficient, inclusive technology solutions for the value chain, according to the company.
"We want to give the whole industry a more efficient way of doing business digitally", says Neil Arbuckle, the managing director of Agro.Club Canada.
Arbuckle has over 30 years of ag business leadership, working across the Canadian value chain. To Arbuckle, building an online ecosystem that includes all the existing partnerships and trusted relationships is the key to helping the Canadian ag industry take a digital step forward.
David Hansen, CEO and president of Canterra Seeds, says the Agro.Club vision fits with the company's need for an e-commerce solution that works for the seed industry.
"Until Agro.Club entered the market, the options were scarce. We could build an IT solution on our own, go with an e-commerce partner or sit back and do nothing."
Agro.Club makes the upfront IT investment and then partners with organizations who want new ways to conduct their business online, the company says.
"Our model is to create an ecosystem where Canterra Seeds — and any other input company — can reach farmers and offer programs and a farmer can place orders with their preferred retailer," says Arbuckle.
The Agro.Club ecosystem isn't limited to input companies. Arbuckle says a number of retailers want to work with Agro.Club to digitize their own businesses.
For Lorri Keyowski, director of sales for Canterra, the power of the Agro.Club platform is the ability to incorporate digital technology while sustaining local relationships.
"I know many farmers who use their phone for everything. We wanted to provide farmers with a new option to order seed that keeps them connected to their retailer."
For Hansen, this is a new era in the company's 25-year history.
"This is a digital step forward for [us]. We're excited to embrace change without losing what's important."
In June, Agro.Club first announced plans to expand into Europe and launch operations in North America following the closure of a $1.5-million seed round led by Speedinvest, with participation from Elevator Ventures, the corporate venture arm of Raiffeisen Bank International. Previously, it had a successful launch in Russia, a $20-billion market, where almost 20% of farmers have signed up in the first 18 months and with millions of dollars in monthly business, according to the company.
"Farmers have historically been the risk-takers working in a non-transparent market. The Agro.Club mobile app empowers farmers by giving them access to multinational giants, independent manufacturers, trusted retailers, grain exporters and food companies," the company said in a news release. "This opens up new opportunities for players of all sizes, while providing a closer relationship with farmers and platform support across the whole value chain, from seed to grain at the port."
The Agro.Club Canada announcement comes two years after Farmers Business Network announced its move to Canada, setting up a head office in High River, Alta., and announcing its acquisition of Yorkton Distributors in Saskatchewan — the beginning of what it said would be a distribution network across the West.
FBN allows farmers to anonymously share precision ag data including seed performance, as well as information on what they're paying for seed and crop protection products. Farmers can also purchase inputs directly online from FBN and its partners.
FBN Canada's approach to doing business on the seed side is a little different than its U.S. counterpart, however. In the United States, an individual seed variety can be sold under multiple brand names by different retailers at different price points, and FBN's data will reveal which seed products from which brands are genetically identical, and at what prices they're being sold for.
Because Canada's seed system forbids multiple companies from selling the same variety of seed, FBN Canada has instead focused on performance and price analytics.
According to its website, Agro.Club Canada enables farmers to place orders online for the products of its manufacturer partners. Farmers then select their preferred retailer. Price is negotiated locally, and once a deal is reached, product is delivered and supported by the retailer of the farmer's choice.
There is no subscription or membership fee for Agro.Club.
Earlier this month, FBN announced it would remove membership fees for all farmers, eliminating its $700 per year subscription.
The Nuts and Bolts of the VUA
2 months ago
-
What is the VUA and how exactly will it affect the crops you plant in your fields?
Editor's note: This interview has been edited for length and clarity.
Todd Hyra, business manager Western Canada for SeCan, gives Alberta Seed Guide readers an in-depth look at the Variety Use Agreement (VUA) which will see farmers will pay a royalty to plant breeders for use of farm-saved seed. Hyra has worked for decades in the seed industry and helped develop the VUA. With a few crop varieties under the VUA banner out in fields as of the 2020 growing season, Hyra is working to gather feedback on the program and explain how it can help plant breeding in Canada.
ASG: How do you keep track of who is using farm-saved seed?
TH: We're in the process of building a web-based system, an app that would allow an electronic agreement to be signed at the time of the original seed purchase. If the farmer likes the variety and chooses to use farm-saved seed, they would declare how many acres are used each year, or they could just repurchase certified seed.
ASG: So, it's kind of a trust system almost?
TH: So, there is a contract, it's beyond just pure trust… there would be some audits and some tracking to ensure compliance as well. As we've talked to farmers over the last couple of years, one of the pieces that they say is, 'I'm fine signing a contract. But I want to make sure that if I'm paying, everybody's paying.' And so that's part of the just ensuring that everybody's paying their way along.
ASG: What are the different varieties involved in the pilot program?
TH: We had a soybean, a Round Up Ready soybean, that will be available for next year… Cantera had two wheat varieties… there was reasonable pickup of both those varieties and farmers seem to understand what was being done. And there were two pea varieties, forage pea varieties, that were added kind of late.
We're still working with our plant breeding partners on identifying future varieties. The products must show value to farmers as this is what pushes plant breeders to deliver improvements. In the VUA farmers show support for crop breeding programs by buying specific varieties from that program.
ASG: Are there any similar programs to this in other countries?
TH: Yes, actually, there are a number of other countries — most developed countries have some system. The most similar to this would be what is done in the Netherlands, similar to what's done in the UK, in terms of a farm save royalty… most countries around the world have something based on the seed being planted. The other version being something on the grain being harvested. Australia has an endpoint royalty where there's a royalty taken at the time of harvest.
We looked at models from around the world as we were considering other options. And the VUA is flexible, so the rate can change depending on what the needs of the breeder or the product offers. It works across all regions of Canada, across all crops.
ASG: What do you feel is misunderstood about the VUA?
TH: There's a few misconceptions. So one is, 'Why do we need it? Things are looking okay right now. There are still some good products coming to market. Do we really need this?' And my answer to that is, if you've been around as long as I have and can look at what we had and what we have and the trend lines, it's startling.
A few different examples that I can give you are just the breeding positions within some of the public programs that have been cut over the years. So, just four or five years ago we had two barley breeders and two wheat breeders in Brandon, Manitoba. And now there's one of each. So, breeding positions are being cut, testing facilities have been cut.
There's a ton of other examples, but the erosion has been continuous over time. And we need to stop that and ensure that we maintain what we have and build back and attract new investment.
The next one is, 'While I've already paid for these varieties, why are you charging me more?' Because farmers pay levees, and they pay some but not all. And it's important to consider this is just one piece of many pieces of pie that make up funding, in particular public breeding programs.
They're funded by producer dollars, they're funded by federal dollars, so pure public investment in those, as well as other industry contributions that support the programs. And then the royalty that would be captured from certified seed sales. This is sort of another piece that would help round out that overall contribution.
ASG: How will the VUA affect plant breeding in Canada and specifically in Alberta?
TH: I'll give a couple of examples. In oats, for example, certified seed usage is about 15 per cent. So that means when a breeder sells the variety, they get a royalty on certified seed sales which would be about 15 per cent of the acres being planted of their variety. So, 85 per cent of the crop is being used without any royalty flow back to them.
And so, if it's a public program, there are some other avenues. There's public funds and some producer checkoff dollars that help support them. But if you're a private breeder, it's a very difficult position, even when you've got good products, to try and maintain flow and keep those products coming forward. And so, by having a small royalty on those that choose to farm save seed, it levels the playing field and ensures that breeders are being rewarded.
If we look at the some of the challenges going on within the public programs across Canada, and you can look provincially in Alberta. Some of the struggles to try and maintain that investment in the breeding that is being done by Alberta Agriculture and ensure that the agronomy support goes on. You can see the budget cuts that hit in 2019, 2020 that are really impacting those.
If you want to maintain breeding, you have to have dollars going in and you can't rely alone on public dollars. So, we need alternate mechanisms that help support those programs.
ASG: What do you think the future of plant breeding in Canada is if the VUA doesn't go through?
TH: Well, it'll continue in some form, but to maintain competitiveness and to attract the brightest and best we need to invest. No doubt about it, farmers invest in their farms all the time. And this is just one of those pieces of investment.
And so, if we don't, programs will continue, but will the competitiveness of the products coming out of those programs be as good as they could be? Will there be products from other parts of the world coming to Canada?
When we started talking about the VUA and the potential for some additional royalty flow back to breeders, it immediately sparked interest from breeders from around the world to look at Canada and start to make crosses for Canada. And so, without that, they'll stop that investment, completely pack up and leave. They need to have a return.
ASG: Is there anything else you'd like to say?
TH: This is an important time for us. We're learning. We want to understand the impact from a farm perspective. We want real life feedback and we want the system to be fair. So, it's about developing a system that supports and encourages breeding. But there has to be reward in it for the farmer all the way. It's not just a one-sided equation.
Editor's note: The Seed Variety Use Agreement (SVUA) was recently renamed the Variety Use Agreement (VUA).
Harvest of Spring Seeded Crops Underway
3 months ago
-
Favourable weather conditions, particularly in the south and central are, have allowed most Alberta producers to start harvesting spring seeded crops, the bi-weekly crop report from Alberta Agriculture and Forestry on Aug. 28, says.
Provincially, eight per cent of the crop has been harvested to date. Southern Alberta is the farthest advanced with 24 per cent of the crop in the bin.
Variable weather conditions experienced during the last few weeks in the northern regions of the province has resulted in less than two per cent of crops combined in each area, the report notes.
Canadian Seed Growers Association Members Vote No to Seeds Canada Merger
3 months ago
-
The following piece is from our sister publication, Germination.
Canadian Seed Growers' Association members have voted against merging with the industry's other dedicated seed associations to form a national seed organization called Seeds Canada.
The CSGA voting results were announced today during the CSGA's special member meeting. 55% of the 751 votes cast were against the proposed merger.
Two-thirds of the votes cast were required to be Yes votes for the CSGA to approve the merger.
The Seed Synergy partners released a statement today confirming that the CSGA is the lone organization to have voted no to the merger. The five organizations that make up the Seed Synergy partners are the Canadian Plant Technology Agency (CPTA); the Commercial Seed Analysts Association of Canada (CSAAC); the CSGA; the Canadian Seed Institute (CSI); and the Canadian Seed Trade Association (CSTA).
"This result is disappointing, and the boards of each participating organization will now consider how to move forward," the brief statement says.
"Over the past five years, these groups have worked together on a vision to create the next generation seed system in Canada. Without a unanimous decision, the boards of each organization will reconvene to determine the next steps. An update on this matter is anticipated by the middle of September."
The amalgamation agreement does provide for one or more of the organizations to hold a second vote provided that they have the agreement of the other amalgamating organizations. If a second vote is agreed to by the amalgamating organizations, the second vote must be completed by Dec. 15, 2020.
In the event that one or more of the organizations do not ratify the amalgamation, the organizations that do approve amalgamation may proceed to amalgamate on their own, or they may choose to not proceed with the amalgamation at all.
Ellen Sparry, who is slated to sit on the proposed inaugural board of Seeds Canada, says while it's disappointing that the CSGA has voted against the merger, she believes the will still exists to go forward with some form of the amalgamation.  
"Each organization needs to reconvene to determine what the next steps should be " Sparry said. "For me, Seeds Canada should still move forward, it's just a matter of who and how. There aren't any clear answers rights now."
Sparry — manager of Ontario's C&M Seeds — is a member of the CSGA, her company is a CSTA member as well, in addition to belonging to the CPTA and also being a client of CSI and utilizing the services of CSAAC, too.
"It's unfortunate the growers voted the way they did and we'll see what the implications of that are for CSGA down the road."
"I think the goal should be to continue moving things forward quickly. It's just a matter of determining who, what and how. It's tough to know what to say. It's disappointing but we're still invested in moving Seeds Canada forward albeit in a slightly altered format," she added.
In a message sent out to its members this week by the Manitoba Seed Growers' Association, Seeds Canada inaugural board member and Oak River-based seed grower Eric McLean said the results of a "no" vote would be profound for his national association.
"What happens if we vote no to Seeds Canada? If the amalgamation doesn't go through, we don't get to go back to the way it was. The old CSGA simply won't exist anymore. CSGA 2.0 will be drastically different," McLean said.
"If the other four industry partners move ahead with Seeds Canada with a significantly muted grower voice, the result will be a powerful lobby voice representing our sector without grassroots influence or perspective."
Anti-Merger Email "Not Endorsed" by CSGA: Rennick
3 months ago
-
The following piece is from our sister publication, Germination.
Canadian Seed Growers' Association President Joe Rennick says an email sent out last week to CSGA's official mailing list opposing the merger to form Seeds Canada and advising CSGA members to vote "No" is not endorsed by the CSGA board of directors.
Rennick says in a statement posted on the CSGA website that the CSGA board wants members "to know that this email was from some members who don't support the proposed amalgamation," and that the board cannot assure members that the information contained in the email — which has not been released publicly — is accurate.
As to how those responsible for writing and sending the email obtained CSGA's full mailing list, Rennick goes on to say that under Subsection 22(5) and 22(7) of the Canada Not-for-profit Corporations Act, upon request by a member, CSGA is legally obliged, under certain circumstances and subject to specific requirements, to provide that member with a list of CSGA members.
The specific requirements include a statutory declaration to CSGA which commits the member to limit use of the membership list to: i) influencing the voting of members; ii) requesting a meeting of members, or; iii) any other matter relating to the affairs of the corporation, according to the statement.
Rennick adds that if another member wants this option, they should submit the required declaration form via email to [email protected] in order to receive the membership list. The member would then be authorized to send a message to that list, providing they abide by the restrictions in the declaration, he says.
"With less than two weeks remaining before voting ends, we encourage you to inform yourselves, to join the online amalgamation discussion and to vote," Rennick said in the statement.
CSGA members will continue to vote up to and including Aug. 27, when the results of the merger vote will be announced by the Seed Synergy partners.
For the full statement visit https://seedgrowers.ca/bod-seedscanada-comms/.
Alberta Sites Featured on BASF Online Field Tour Website
4 months ago
-
BASF Agricultural Solutions has launched InField Innovation Tours in Canada which allows farmers from across the country to visit BASF's product field sites, the company says in a news release on July 27. Field sites included are at Alberta Strathmore, Alberta Lethbridge, Manitoba Winkler, Saskatchewan Vanscoy and Ontario London.
"With COVID-19 creating significant challenges for all Canadians, our initial focus this spring was ensuring the seed and crop protection products our customers rely on continued to be delivered in a safe and timely manner," Justin Gayliard, senior manager of customer solutions with BASF Agricultural Solutions Canada, says in the release.
The interactive tour experience allows growers to virtually visit trial sites across the country, learn about new, innovative solutions for 2021 and see how products are performing. Growers can tour the five BASF research farmers on the website, as well as search performance results at a more localized level via an interactive map. Content will be added throughout the growing season.
Taking the First Step: Insights from the First Seeds Canada Webinar
5 months ago
-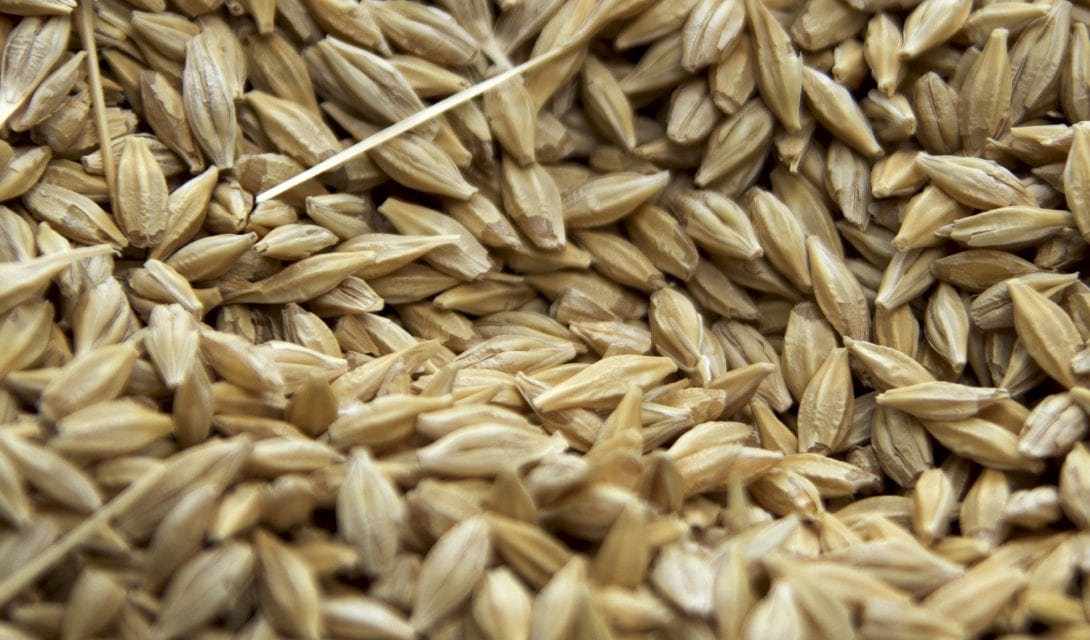 The following piece is from our sister publication, Germination.
The first of three Seeds Canada information webinars was held on July 9. Attendees tuned in to learn more about the amalgamation proposal and voting process. A member of the Seed Synergy Oversight Committee (Chris Churko, CEO of FP Genetics) and two members of the inaugural Seeds Canada board of directors (C&M Seeds general manager Ellen Sparry and Cribit Seeds owner Quentin Martin) were available to answer questions.
The webinar, which last just under two hours, presented information from the Seeds Canada ratification package and most notable was modified financial information which gives more detail about the financial situation of the Seeds Canada amalgamating partners.
"The 2020 pre-amalgamation aggregate position of the amalgamating organizations is subject to head winds for both revenues and expenses due to COVID-related adjustments, contingency planning around the amalgamation vote, and updated implementation planning budgets to prepare for the transition to the new organization," the updated document states.
"This puts the pre-amalgamation aggregate position of the amalgamating organizations in a deficit position that would be covered through a draw down of reserves."
Cost synergies and growth expectations are forecasted to more than make up for these head winds and the new organization is projected to start on a healthy financial footing (operating at a surplus in the first year of operations) and building its net asset position over the medium-term, it goes on to say.
Chris Churko's 'Tough Days'
On the importance of the five associations working together: You need to understand the five amalgamating associations are critical pieces of the system we have today. If any one of them weren't or aren't  there at the table going forward, that does jeopardize our reputation as a supplier of quality, safe, innovative products.
On the work involved in making Seeds Canada a reality: Even though the role they play is critical, we have all grown up separately. We've been operating separately, independently of one another. When the Oversight Committee started working on a target operating model, one of the biggest eye openers was the list of must-haves from each organization was very long. We had an idea of what they all did but but it became clear each organization had a long list of activities they offered that needed to be integrated into Seeds Canada There were big items and a lot of issues to deal with. There were some tough days when relationships were pushed pretty far and there was an aggressive pace to get the work done. There were days we were exhausted. Incorporating regional viewpoints while ascertaining the role of a unified and national organization was not easy.
On which area was the most challenging to navigate while building the new organizational framework: If I had to pick one it would be corporate culture. We all have similar values but different traditions with different levels of detail. Culture was a factor woven through every issue. We learned about each other, found some common ground, and were effective at moving the process forward. Even once Seeds Canada becomes a reality, there will be days when we have to treat each other with grace and prop each other up. I have complete confidence this is the right move for all of us.
Ellen Sparry Wants to 'Take the First Step'
On being a member of the first Seeds Canada board: No one ever thinks they're going to fail. The question is what does success look like. I think success is a unified modernized seed industry for the future. I'm looking forward to interacting with [the other board members] and creating a new culture as we move forward.
On what changes are coming that Seeds Canada needs to pay attention to: Regulatory modernization is key. I represent the Canadian Seed Trade Association at the International Seed Federation, and I meet with international companies. They are always asking where Canada stands on traits, on regulatory issues. We've made good progress this last little while on bringing forward regulation to allow breeders and developers to move technology forward faster. Technology is moving faster all the time, so how do we bring that into the hands of breeders, growers and the general public?
On what the first year of Seeds Canada will look like: I don't think we can expect to get everything right off the bat. There's a great quote from Martin Luther King where he said, "You don't have to see the whole staircase, just take the first step." We have a good final goal defined for where we want to be and how to move forward.
Quentin Martin on Building a New Machine
On what he most looks forward to as a Seeds Canada board member: This whole process represents risk, but I prefer to look at it as a huge opportunity. The place we could get to by merging all these organizations with the inherent horsepower they all have is exciting. This is not a case of going to the farm shop and taking five pieces of equipment and using them to make a new one from used parts. This is starting from scratch, using the knowledge all these groups have and creating a new piece of machinery to get this work done. It's not like any piece of machinery you've seen — it performs multiple functions.
On the possibility of the Canadian Seed Growers' Association not joining Seeds Canada: It would stand to reason [that CSGA] is the organization that has a lot of work in front of it to bring people to a point where they think this is a good idea. Not only that, but to be beyond indifference and to vote in favour of it. It's a significant hurdle. We simply have to communicate well so people can make an intelligent decision, and so fear and uncertainty isn't a motivator when people vote.
Seed Regulatory Modernization Survey Open
7 months ago
-
The Canadian Seed Growers' Association (CSGA) is running a survey to gather information for the Canadian Food Inspection Agency's (CFIA) modernization of the Seeds Regulations, the group says in a release on May 4.
To ensure seed growers' views are represented in these consultations the CSGA is seeking input and feed back on some of the key questions which may emerge as the Seed Regulatory Modernization (SRM) Working Group starts, the release says. This questionnaire is the first in a series to ensure seed growers views are heard throughout the SRM process.
The end goal is to have a seed certification system which adds maximum value, contributes to the well-being of the system and its stakeholders and is as cost effective as possible, the release says.
The CSGA is asking for surveys to be completed by the end of May. However, due to it being seeding time currently, the survey will remain open until the end of June.
Alberta Gov. Forms "Champions of Agriculture" Committee
7 months ago
-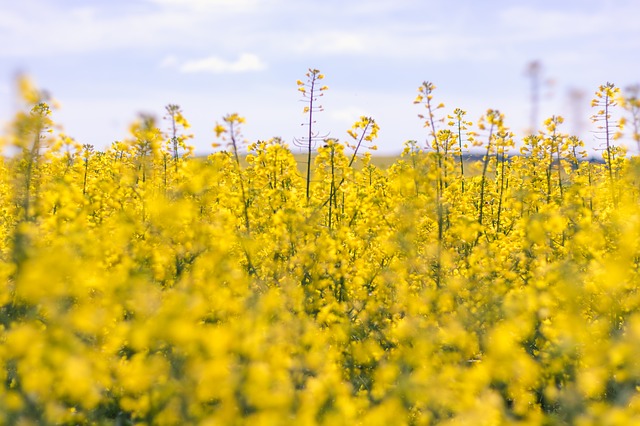 The Alberta government has made an industry advisory committee to act as Champions of Agriculture, the government says in a release on May 5.
The group will meet regularly and provide Alberta Agriculture and Forestry with strategic advice and recommendations on emerging issues and priorities related to consumer confidence, the release says.
"These Champions of Agriculture will help break down myths and misunderstandings of our sustainable agriculture practices and highlight how Alberta leads on a global stage to feed people around the world," Devin Dreeshen, Alberta minister of agriculture and forestry, says in the release.
Members of the committee include:
Jill Harvie – committee co-chair and owner/operator of Harvie Ranching
Nichole Neubauer – committee co-chair and owner/operator of Neubauer Farms
Allison Ammeter – chair of the Plant Protein Alliance of Alberta and a farmer
David Collwell – president and CEO of JBS Foods Canada
Jeff Fitzpatrick-Stilwell – sustainability and agriculture lead with McDonald's Canada
Bob Lowe – president of the Canadian Cattlemen's Association
Jean-Marc Ruest – senior vice-president and corporate affairs and general counsel with Richardson International Limited
John Simpson – chair of the CANA group of companies and owner/operator of Simpson Ranching
Baljit Singh – dean of the faculty of veterinary medicine at the University of Calgary
Gary Stanford – grain farmer and past-chair of the Alberta Wheat Commission
Feds Launch $252 Million Support Program for Farmers
7 months ago
-
The Canadian federal government announced a more than $252 million support program for farmers to help as the COVID-19 pandemic has affected food supply chains, Prime Minister Justin Trudeau says in announcement from Ottawa, Ont. on May 5.
The support program includes a $50 million food surplus program where the government will purchase products, such as potatoes, milk and poultry, which had been going to waste and distribute them to organizations such as food banks. The support program also includes $77 million for food processors to protect workers with personal protective equipment (PPE) and other safety measures, the funding will also help them expand to produce more food domestically. There is $125 million for hog and beef farmers to help adjust to market conditions. Dairy producers will also be able to access an increased line of credit for help.
The Alberta Wheat and Barley Commissions are not impressed by the aid package, calling it a "band-aid" solution in a release from the groups. They say the federal government is failing to address the long-standing issues farmers were facing before the pandemic including global trade uncertainty and ineffective Business Risk Management (BRM) programs.
"We need programs that allow us to withstand major shocks to our incomes and ongoing risks beyond our control including trade, weather and global pandemics without having to resort to ad-hoc solutions," Dave Bishop, Alberta Barley chair, says in the release.
The Canadian Federation of Agriculture (CFA) had previously asked the government for $2.6 billion to help the agriculture industry. The group says their total was based on estimates made by commodity groups across the country. In a release from the group they say while they welcome the funding, it is not enough to avert negative impacts to Canadian food supply in the coming months.
"We know that there is more to do and we will keep working with them to determine exactly how we can best help. We will be there for our agricultural producers because they are so important to all Canadians," Trudeau says.
Trudeau says the government will continue to working with farmers, the provinces and territories on long-term solutions to help the agriculture sector during the pandemic, with more funding possible in the future.
The Canadian government is also working with the industry in regards to temporary foreign workers (TFWs). As of May 5, 90 per cent of the usual amount of TFWs have arrived in Canada. As harvest nears and more workers are required, Trudeau says they will work with the industry to meet their needs.