Alberta Barley Board Re-elects Chairman and Vice-Chairman
5 years ago
-
Alberta Barley's board of directors has re-elected director-at-large Mike Ammeter as chairman and region three director Jason Lenz as vice-chairman following the commission's 2015 annual general meeting last week.
"I had a great first year as chairman with Alberta Barley and I am honoured to have been re-elected," said Ammeter. "This next year will be one filled with opportunities and challenges, and I am looking forward to continuing my role as an advocate for Alberta's barley farmers."
Born and raised in the Sylvan Lake area, Ammeter grows barley, wheat, oats, canola, and peas with his wife and three children. Ammeter has also been involved with Alberta Barley for over 16 years—including the past four as director.
Ammeter's neighbour and Alberta Barley vice-chairman, Jason Lenz, lives and farms two miles southwest of Bentley, AB. Heading into his second year as vice-chairman, Lenz said he has enjoyed being involved in Alberta Barley's research initiatives and looks forward to working more closely with the agricultural industry on future research projects.
"Supporting research is an investment directly back into the industry that we live," said Lenz. "It is the best way for us to increase profitability for Alberta's barley producers and I am interested in guiding where our research goes."
Both Ammeter and Lenz will serve for one year in their respective roles.
XiteBio SoyRhizo for Soybean Approved by CFIA
5 years ago
-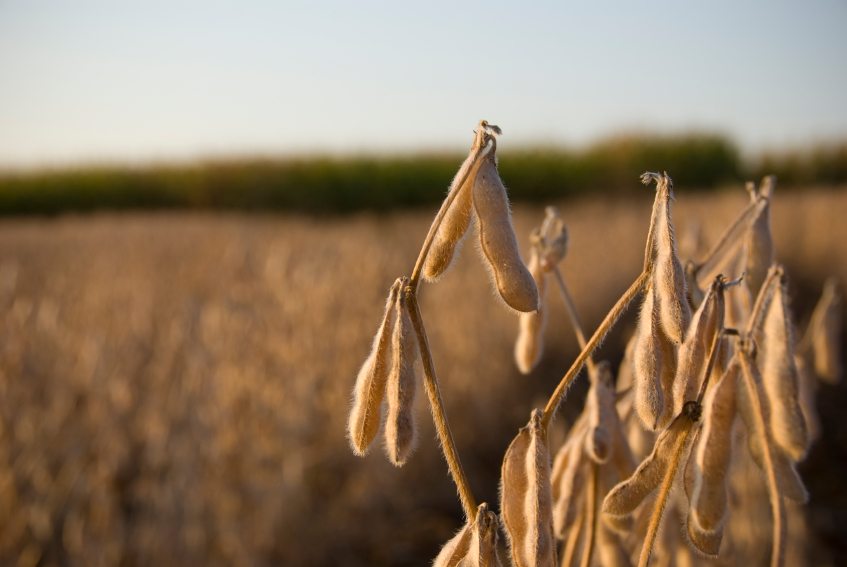 XiteBio Technologies receives approval for expanded use of XiteBio SoyRhizo in the Canadian market from the Canadian Food Inspection Agency (CFIA).
XiteBio SoyRhizo now offers 64 days of on-seed viability when combined with most major seed treatments. This provides retailers with added flexibility when preparing for the upcoming 2016 growing season, according to the company. XiteBio SoyRhizo has also been approved for in-furrow use (175 mL/ac at 30" row spacing), enabling producers with multiple methods of application for the inoculant to best fit into their agronomic practices.
"Working together with retailers and farmers allows us to keep developing ways to meet the needs of the end users", says Bob Reekie, business and product manager at XiteBio. "This only serves to strengthen the uniqueness of SoyRhizo."
Nine Billion People? Not Until 2065, Basse Says
5 years ago
-
AgResource Company president Dan Basse returned to the American Seed Trade Association's Corn & Sorghum Seed Research Conference & Seed Expo yesterday for his annual update on the ag economy and the global trends affecting U.S. exports in 2015.
Basse is an economist who has been in the commodity business since 1979. In 1987, he founded AgResource Company, a domestic and international agricultural research firm located in Chicago that forecasts domestic and world agricultural price trends.
It was a world record year in soybean and wheat production, Basse noted.
"It's the second year in a row this has happened. We didn't quite do it in corn. We missed it because of excessive wetness in the Midwest and dry weather across the EU," he said.
Global wheat, soy and corn demand is not growing at the pace of supply, however, and that means low commodity prices are the result — they're at a nine-year low.
World grain/oilseed markets are seeing tightening annual price ranges. Larger stocks are helping to mute the importance of weather, while cheap energy slows future biofuel grain use, Basse said. Both cause speculators to avoid ag investments, which has an effect on the seed sector.
At the same time, a rising U.S. dollar will fan additional grain production in non-U.S. export regions including Russia, Ukraine, Brazil, Argentina, Australia and Canada.
"If trend yields persist, the world will need to find a ways to manage supply," Basse noted. "Farmers will store as much of their crops as they can, with bankers holding a more important role as to when sales are made."
Other challenges are on the horizon as well. Basse referred to the often-cited United Nations statistic that the world population will grow to 9 billion by 2050, and noted that 2015 is the first year since the Second World War that the world population will not grow.
"According to the UN and FAO, world population numbers this year will decline. By the time we have 9 billion people, it will be somewhere north of 2065," he said. That means production is higher than demand, leading to uncertainty in agriculture markets.
New Director-at-Large Elected, Two Farmers Acclaimed to Alberta Barley Board
5 years ago
-
Two Alberta Barley directors have been acclaimed to the board and one farmer has been elected as director-at-large following Alberta Barley's 2015 regional meetings.
Region five director Bryan Adam (Stony Plain) and region six director Gerald Finster (Valleyview) will return for a second term, while Shane DeBock (Barrhead) will replace outgoing Richard Mueller (Barrhead) as director-at-large. Mueller will be completing his second three-year term this December.
"I had a great time working for our province's farmers with Alberta Barley," said Mueller. "My involvement in the research committee showed me first-hand how investments in research can strengthen our industry."
Looking forward, he said the interests of farmers are in good hands.
"Alberta Barley works for farmers to grow the barley industry, and though I have completed my two terms as director-at-large, I know that the commission will continue to prioritize varietal development and scientific advancements," said Mueller. "Shane DeBock is passionate about agriculture and I know he will work hard for our farmers."
DeBock grew up on a family farm near Barrhead and returned to farming with his father six years ago. After spending a year as delegate in region five, DeBock said he was excited to get more involved in the industry and represent his fellow Alberta barley farmers.
"I am thrilled I have the opportunity to give back to our industry," he said. "I look forward to working with Alberta Barley to grow the industry for our farmers."
The directors' terms officially commence on Dec. 10, 2015 at the annual general meeting.
BASF Canada Changes HiStick Inoculants Branding
5 years ago
-
BASF's HiStick brand inoculants is changing its name to Nodulator. Only the name will change, and growers and retailers will see a transition over the next two years.
"BASF announces the name transition from HiStick to Nodulator as part of our effort to improve efficiency for growers and retailers by streamlining our products," said Ariel Gohlke, brand manager, Inoculants, BASF Canada. "BASF brings innovative solutions to the marketplace as well as continued agronomic benefits."
In 2016, HiStick PRO will transition to Nodulator PRO, which offers low application volume convenience and a 60-day on-seed survival. In 2017, HiStick N/T liquid and self-adhering peat will transition to Nodulator N/T liquid and self-adhering peat, delivering the only Biostacked inoculant for greater nodule mass, faster canopy closure and greater plant vigour, according to the company. In addition, Nodulator PRO 225 will launch with seed partners in 2016.
Agriculture in the Classroom Alberta Benefits from Syngenta Twitter Contest
5 years ago
-
This past growing season, Syngenta Canada asked the Twitter community to #FollowTheSeed and learn about the lifecycle of canola and soybeans in Western Canada.
As part of this effort, Syngenta committed to donate one dollar for every Twitter follower received between March 23 and Oct. 31, 2015, to Agriculture in the Classroom (AITC) programs in the Prairies. As a result of this initiative, Syngenta was to donate a total of $2,500 to AITC in Alberta, as well as Saskatchewan and Manitoba. A top-up of these funds will see the total amount donated increase to $5,000.
Fictional Twitter characters Cam Canola, an SY4157 canola hybrid, and Sam Soybean, an S007-Y4 soybean variety, shared their development journey from dormant seed to fully mature crop on Twitter over the course of the 2015 growing season. To help engage with their followers about some of the many dimensions of crop production, Cam and Sam tweeted about a variety of factors impacting their growth and development including weather conditions and pest pressure.
"We want to thank everyone who followed Cam Canola and Sam Soybean on Twitter this past growing season. With your help we were able to raise valuable funds for three Agriculture in the Classroom organizations," said Syngenta marketing communications specialist Teresa Falk. "With an increasingly urban-based population, the work of Agriculture in the Classroom to enhance the knowledge, understanding and appreciation of production agriculture is very important."
"Agriculture in the Classroom was delighted to partner with Syngenta on this unique initiative. Social media is a powerful tool and sharing the story of Cam Canola and Sam Soybean through Twitter was a fun way to engage people in the wonder of the growing season," said Johanne Ross, executive director of Agriculture in the Classroom Manitoba. "We will put the funds raised to good use in support of our student-focused awareness and education work."
While the campaign is now officially over, people are encouraged to continue following Cam Canola (@CamCanola) and Sam Soybean (@SamSoybean) on Twitter and to join the conversation using the hashtag #FollowTheSeed.
Alberta Wheat Commission Takes Part in Wheat Genomics Research
5 years ago
-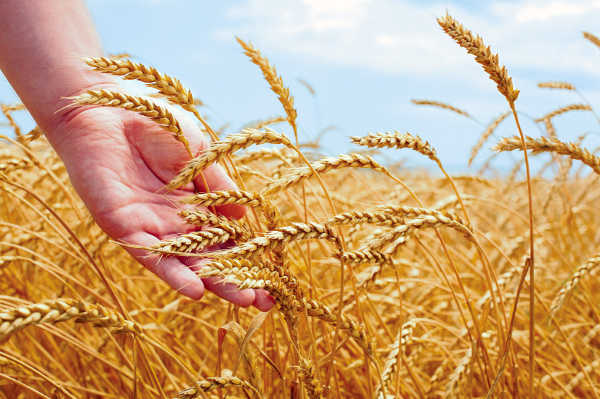 The Alberta Wheat Commission (AWC), the Saskatchewan Wheat Development Commission (Sask Wheat), and the Western Grains Research Foundation (WGRF) announced a combined total investment of $3,582,992 over four years for a world-leading, Saskatchewan-based research project focused on advancing wheat genomics that will lead to better productivity and profitability for wheat farmers.
The $8.8-million project, titled Canadian Triticum Applied Genomics (CTAG2), is being led by Dr. Curtis Pozniak of the University of Saskatchewan's Crop Development Centre and Dr. Andrew Sharpe of the National Research Council Canada and will combine the expertise of genomic researchers and wheat breeders to improve genetic gain.
"This is incredibly important research right now, as wheat is one of the world's most fundamental food crops and food security has become a major global concern," says Sask. Wheat Chairman Bill Gehl. "Currently global wheat production needs to increase to meet growing global demands. This type of research will help Saskatchewan wheat farmers meet this increasing demand."
"This research will result in a value-added breeding model in Western Canada," says Kent Erickson, AWC Chairman. "By enhancing innovation in breeding techniques, scientists will be better equipped to develop high quality wheat varieties that result in better returns for farmers."
"Our investment builds on Dr. Pozniak's current wheat genomics research of which WGRF is also a funding partner," says Dave Sefton, WGRF Chairman. "Our funding of Dr. Pozniak's research has enabled him to participate in the International Wheat Genome Sequencing Consortium to help development of a wheat genome sequence. This work will ultimately result in better wheat varieties for Western Canadian farmers."
Other co-funders of the project include the Agriculture Development Fund/Saskatchewan Ministry of Agriculture, Manitoba Agriculture, Genome Canada, Viterra, SeCan, University of Guelph, DuPont Pioneer, Bayer CropScience, the International Wheat Genome Sequencing Consortium (IWGSC), and Manitoba Agriculture.
Nufarm Closing Calgary Manufacturing Operations
5 years ago
-
Nufarm Limited decides to close its manufacturing operations in Calgary, Alta. as part of its plan to build a more responsive, flexible and cost effective structure for the North American region via its facilities in the Chicago area.
The current Canadian distribution locations that serve customers directly will remain, with increased capacity to ensure customers will be serviced with the same or better response times, according to the company. All sales, marketing, and customer-facing operations in Canada remain.
"The decision to close the Calgary manufacturing facility is part of the company's commitment to improve the performance of its operations," said Nufarm's Group Executive Operations, Elbert Prado.
"As with the manufacturing changes we are making in some of our other regions, this decision will allow us to increase flexibility, reduce complexity, and more efficiently utilise our facilities. We have invested to improve capacity of the overall North American manufacturing base, with a new state of the art seed treatment operation and full retooling of the herbicide facility in Chicago. These new facilities will provide greater capacity and support to ensure that we can respond quickly to the needs of our Canadian customers. This proved a more efficient approach than expansion of the Calgary site. "
More information is available at:Â http://www.nufarm.ca/nufarm-announces-restructuring-of-north-american-manufacturing-footprint/
Results of 2015 Canola Performance Trials Released
5 years ago
-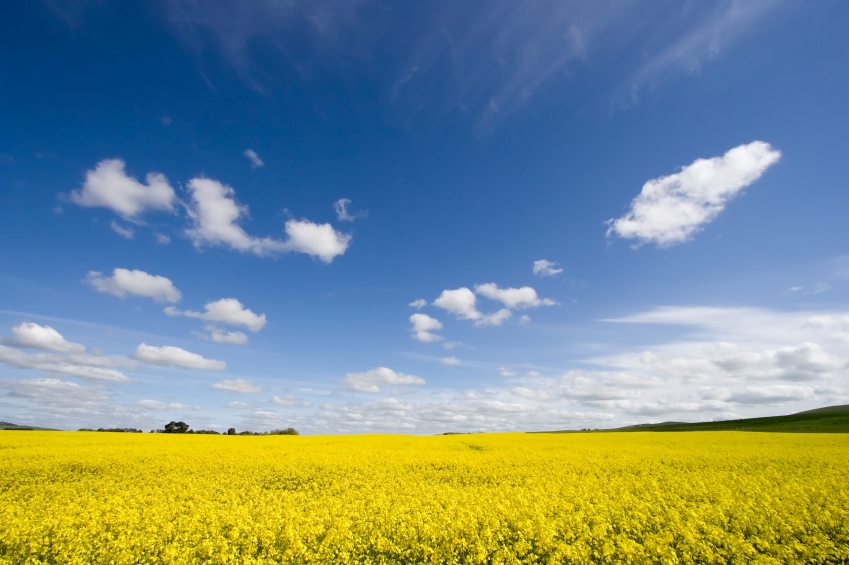 Results of the 2015 Canola Performance Trials (CPT) have been released.
For 2015, participants in the trials consist of line companies, independent retailers and seed companies including Bayer CropScience, BrettYoung Seeds, Canterra Seeds, Cargill, DL Seeds, Syngenta and Proven Seed/ Crop Production Services.
CPTÂ represent the next generation in variety evaluation for Western Canadian canola growers. The trials provide:
• Relevant, unbiased and timely performance data that reflects actual production practices.
• Comparative data on leading varieties and newly introduced varieties.
The CPT system includes both small plot and large field scale trials. Results for 2015 are based on 29 small plot trials and a number of field scale trials across the Prairies.
Site distribution is based on seeded acres in Manitoba, Saskatchewan, Alberta and British Columbia.
The small plot system ensures that:
• All varieties are treated with appropriate commercially associated herbicides and seed treatments.
• An independent third party representative inspects all trials.
• Varieties are in blocks based on maturity. That way, harvest occurs at the appropriate time to minimize harvest losses due to maturity differences.
The full results are available at:Â http://www.canolaperformancetrials.ca/Booklet-2015.pdf
Lists of Prairie Grain Development Committee (PGDC) Supported Cultivars
5 years ago
-
This year the Prairie Grain Development Committee met Feb. 23-25 in Banff, Alta., to review new cultivars and put forth those that will deliver benefits to farmers or end-users.
Below is a full listing of all varieties recommended at the PGDC meetings earlier this year.
2015 Wheat, Rye and Triticale (PRCWRT) Committee Supported Cultivars
2105 Oat and Barley (PRCOB) Committee Supported Cultivars
2015 Prairie Pulse and Special Crops Committee Supported Cultivars