Grant Program Supports Health And Safety On Farms
4 months ago
-
A new farm and ranch safety grant launches Oct. 15 to help eligible agriculture employers comply with new occupational health and safety requirements.
The grant will help offset some of the costs employers may incur in complying with the new regulations. Up to $6 million is available through the program during the next three years.
On Dec. 1, the Occupational Health and Safety Code (OHS Code) will apply to farms and ranches that employ waged, non-family workers. This means Alberta farm and ranch workers will have similar health and safety protections as workers in other industries and other parts of Canada.
"Together with industry, we can continue to promote and deliver programs that support sustainable growth in the sector and foster a culture of safety on the farm," said Oneil Carlier, Minister of Agriculture and Forestry. "The Farm Health and Safety Producer Grant Program is just one way our government continues to support producers and ensure safe and healthy workplaces across the province."
Farm Health and Safety Producer Grant Program
Applications open Oct. 15, 2018 and the program runs until March 2021.
Farms and ranches with waged, non-family workers and a WCB account may apply for the grant.
The grant covers up to 50 per cent of eligible safety expenses to a maximum of $5,000 per year or $10,000 over the life of the program per eligible applicant. Expenses going back to Jan. 1, 2018 are eligible under the program.
Eligible expenses (with receipts) include things like:

First aid kits, fire extinguishers and warning signage.
Respirators, eye and hearing protection.
Health and safety programs, courses, education and training.
Seatbelt installation, warning lights and auger guards to improve equipment safety.
Source: Government of Alberta
Seed Synergy Partners Pleased With Launch of PBR Regulatory Consultation
5 months ago
-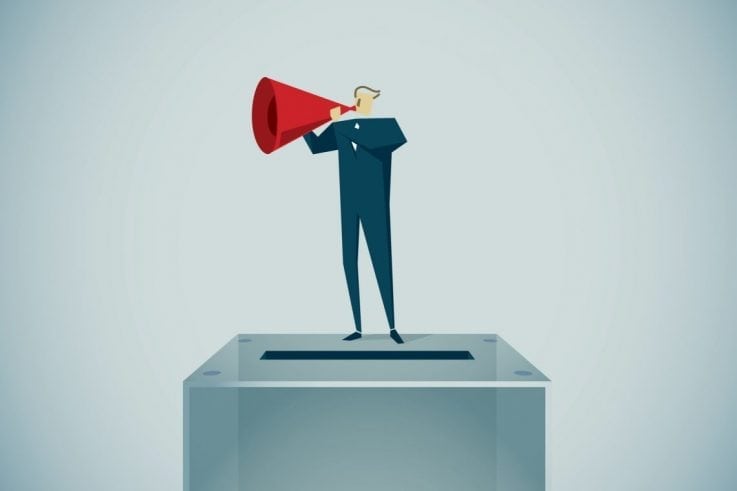 The Seed Synergy partners applaud the Minister of Agriculture and Agri-Food, Lawrence MacAulay, for confirming the launch of a consultation on potential amendments to Plant Breeders' Rights (PBR) regulations. This consultation includes value creation in cereals which explores increasing the investment in research and innovation that is necessary to position Canada as a leader in variety development.
"Everyone recognizes the need to invest in innovation in order to deliver new varieties," said Todd Hyra, President of the Canadian Seed Trade Association. "In order to attract and retain the best plant breeders, Canada needs a system that compensates them for their efforts. Changes to the existing system will ensure lasting investment in variety development in Canada for Canada, allowing us to compete more effectively on a global scale. The Seed Synergy partners and our members welcome the confirmation that this consultation will be taking place."
Seed Synergy partners and member companies alike are united in support of a consultation process that would bring about an effective value creation system in cereals for Canadians. This system would allow Canada to remain competitive in a rapidly evolving national and international marketplace and benefit cereal breeding programs for private and public companies of all sizes across Canada. As it stands, public and private breeding programs are unable to recover the full cost of variety development.
"Seed growers recognize that any changes to the system intended to generate additional funds for plant breeding in Canada must benefit breeders and generate value for producers of all crop kinds by building on the strengths of the current pedigreed seed system. We believe that additional support for Canadian plant breeders will lead to increased access to innovative varieties for seed growers and for our customers, and that it is essential for Canadian agriculture to thrive and continue to contribute to the well-being of Canadians," said Jonathan Nyborg, President of the Canadian Seed Growers' Association.
The Seed Synergy Collaboration Project acknowledges that the current model of the seed sector must adapt to change and seize emerging opportunities. Canada needs a strong vision for the future, and practical reforms now, to position producers, innovators and ultimately the entire agricultural value chain to succeed in a highly competitive and innovation-based global marketplace.
The Seed Synergy partners look forward to working with allied groups and the federal government throughout the consultation process to bring about an effective value creation system in cereals.
Cereals Canada Welcomes the U.S. – Mexico – Canada Agreement
5 months ago
-
Cereals Canada welcomes the announcement of a modernized North American Free Trade Agreement, which will be known as the U.S.-Mexico- Canada Agreement (USMCA).
"Achieving the agreement will ensure ongoing stability in agricultural trade within North America," stated Cam Dahl, President of Cereals Canada. "Agriculture in all three countries has benefited from freer trade. Preserving these benefits was a key objective in these negotiations".
USCMA will also modernize the agreement in critical areas, including chapters on biotechnology and new plant breeding techniques and addressing issues of low level presence. These updates will help bring the agreement up-to-date with modern technology.
"USMCA also sets the stage for equal treatment by the Canadian grading system for farmers on both sides of the Canada / U.S. border", noted Dahl. "Again, this is a modernization that addresses issues that did not exist when the original NAFTA was drafted. The Canadian value chain supports these changes." Dahl further noted that "there was some concern that the adjustments to the grading system would undermine Canada's classification system for wheat. This is not the case as the agreement continues to allow both countries the ability to develop national policy."
Cereals Canada thanks all the Canadian negotiating team who have carried out this work in order to accomplish the agreement. This includes Minister Freeland and Minister MacAulay who have been engaged throughout the negotiations.
USMCA Means Continued Access to the U.S. and Mexico for Canada's Wheat and Barley Farmers
5 months ago
-
The Alberta Wheat Commission (AWC) and Alberta Barley are pleased to see the successful conclusion of a new United States – Mexico – Canada Agreement (USMCA), securing continued access for Canadian wheat and barley to the U.S. market – the largest export market for Canadian wheat and the second largest market for Canadian barley.
The agreement replaces the North American Free Trade Agreement (NAFTA).
For Canada's wheat and barley farmers, the news is significant. Together, the U.S. and Mexico account for roughly 15 per cent of total Canadian wheat exports. Total Canadian wheat exports to the U.S. are 2.3 million tonnes per year, Canada's largest export market. Canadian wheat exports to Mexico are roughly 950 thousand tonnes per year. Total Canadian barley exports to the U.S. are roughly 183,000 tonnes per year, making the U.S. Canada's second largest export market after China.
The commissions thank Minister Chrystia Freeland for her leadership throughout the renegotiation of NAFTA and also thank Agriculture Minister Lawrence MacAulay for his commitment to the needs of Canada's grain farmers.
"About 90 per cent of American wheat imports are grown on Canadian farms, making Canada the dominant supplier," said Kevin Bender, AWC Chair. "Maintaining access through NAFTA gives Canada a continued edge over our competitors which is very good news."
"The renewed agreement is excellent news for Canada's barley farmers," said Jason Lenz, Alberta Barley Chair. "With a continued open border between Canada, the U.S. and Mexico, we are extremely appreciative to both Minister Freeland and MacAulay for recognizing the needs of farmers who rely on exports."
The commissions look forward to reviewing the full details of the agreement which includes retention of the Chapter 19 dispute settlement mechanism and measures to address U.S. concerns over grading of U.S. wheat in Canada.
Register Now for CFGA 2018 Conference in Calgary
5 months ago
-
The Canadian Forage and Grassland Association (CFGA), in conjunction with the Alberta Forage Industry Network (AFIN), will be hosting its ninth annual conference in Calgary on November 14 and 15, 2018. Registration is now open.
This conference highlights how the Canadian forage and grassland sector is a critical foundation for sustainable growth and development throughout the Canadian agricultural industry.
This year's theme is Foundation Forage: Built from the Ground Up, recognizing the importance of a complete forage cropping system, from soil health through to export opportunities.
"Forage and grasslands are an important component of Canadian agriculture," says Cedric MacLeod, CFGA's executive director. "There are 72 million acres of forage and grassland in production in Canada and the direct economic value is $5.09 billion. It's critical that we learn as much as we can about nurturing this critical resource through events like the CFGA conference."
The conference begins with an optional preconference tour on Tuesday, November 13 which will feature visits to Namaka Farms – a large-scale, family-owned feedlot – the Arrowwood Hutterite Colony, and Waldron Grazing Co-op.
The main conference will include an exhibition of businesses and organizations that provide products or services to forage producers and grassland managers, or represent a conservation or land stewardship-based organization concerned with the continued loss of Canada's grasslands; a full line-up of speakers on such topics as soil carbon storage, forage exports, soil health enhancement and profitable forage systems; and virtual farm tours that feature innovative producers across the country.
Find the nomination form for the CFGA Leadership Award and register for the CFGA Conference.
Source: Alberta Agriculture and Forestry
Drop off your Obsolete Pesticide and Livestock Medication
5 months ago
-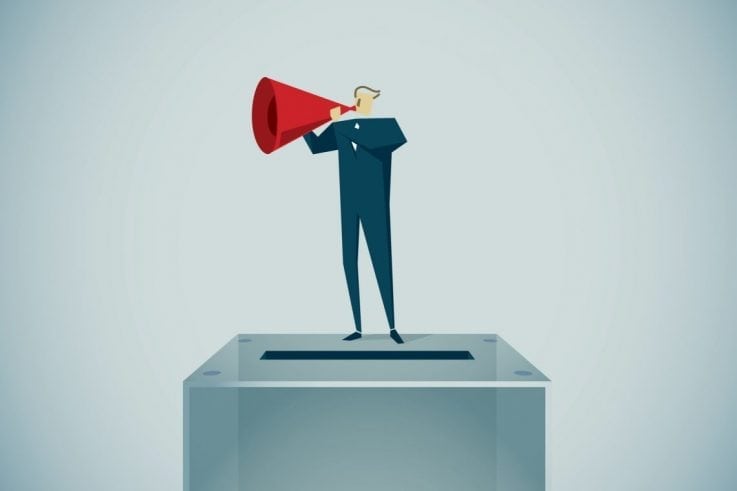 A reminder to farmers that Cleanfarms' obsolete pesticide and livestock medication collection program will be available in southern Alberta this fall, from October 22 to 26, 2018.
Farmers can drop off unwanted and/or obsolete agricultural pesticides and equine/livestock medications at a designated collection site at no charge. The products are then transported to a high temperature incineration facility where they are disposed safely.
Find a location and collection details.
Source: Alberta Agriculture and Forestry
Apply Today to be a Future Influencer
5 months ago
-
The Canadian Seed Trade Association is once again sponsoring Future Influencers to attend and be featured at the GrowCanada conference. Bright, confident, enthusiastic and articulate – these are the characteristics of the students selected as CSTA Future Influencers. An annual contest, this opportunity connects students with industry leaders for a one of a kind learning opportunity.
Do you know a confident, enthusiastic and articulate student in Grade 11 or 12, or student who is studying at an agricultural college or university, who would make a great Future Influencer? Applications are being accepted until Oct. 19, 2018. Full details are available at https://seedinnovation.ca/future-influencers/.
Participate in the 2018 Wheat Surveys
5 months ago
-
Insect technologists with Alberta Agriculture and Forestry and applied research associations are about to do their biggest surveys of the year, and they are looking for wheat producers to volunteer the use of their harvested fields.
Technicians need 340 wheat fields to survey for wheat midge. For this survey, technicians will take about one litre of soil from a harvested wheat field. They will take the sample back to Brooks where they will look at the viability of the midge and see if there are any parasitoids present. This data will be incorporated into the wheat midge forecast map that comes out at the beginning of December. Participating producers will receive a report of the midge numbers in their field at no charge.
The wheat stem sawfly survey is targeting dryer areas in the southern part of the province. Technicians are looking for 125 dryland fields from Highway 12 south and east of Highway 2. The sawfly survey is conducted by counting the wheat stems in four one metre spots along the headland. Technicians will also count the number of cut stems. A percentage of stems cut is the data that will be presented in the wheat stem sawfly map that will also come out the beginning of December.
Contact [email protected] to participate in these surveys and to find out about the criteria for the fields. Find more information about the Alberta Insect Pest Monitoring Network.
Source: Alberta Agriculture and Forestry
StatsCan Numbers Don't Ease Harvest Pressure
5 months ago
-
Grain markets are all in the red as the complex continues to have a losing first week of September.
Wheat prices continue to be the worst-performer of the group as the bullish dynamic in Europe, the Black Sea, and Australia has seemingly been priced in, relative to a decent-sized crop coming off in Canada.
In Canada, the focus is again on quality… not quantity. On Thursday, StatsCan said that total wheat stocks for the period ending July 31 came in at 6.2 million metric tonnes (MMT). That was a 10% decrease from the same time in 2017 and 11% below the 5-year average.

We saw on-farm stocks increase by 15% year-over-year to 2.66 MMT (still 11% below the 5-year average of 5 MMT). In Alberta specifically, total wheat stocks are up 85% year-over year to 1.26 MMT. That's also 44% more than the 5-year average of 872,000 MT held by Alberta farmers by the end of July.

This increase in total wheat on-farm inventories offset the 23% decline from last July in commercial stocks, which were estimated to be sitting at 3.5 MMT.
Worth noting is the strong increase in on-farm durum stocks in Alberta sitting at 260,000 MT. This is double July 2017's on-farm inventories in Alberta and 5.5X more than the 5-year average of 46,000 MT.
Switching gears to production, on August 31st, StatsCan estimated total wheat production of 29 MMT in Canada, which would be down 6% year-over-year but 7% below the 5-year average. This includes spring wheat production in Canada of 21.6 MMT, down about 3% from the 5-year average and last year's harvest.
For durum, the production number has been reduced to 5 MMT, thanks to yield falling to a significant low level of 30.6 bushels per acre.


However, early reports are that there is very high protein wheat (both spring and durum wheat) to be found across the country. Thus, more acres were planted this year into wheat,  yields and production are down. Yet, it looks like quality is going to be pretty good. From a global, macro perspective, this would likely offset any quality concerns coming out the Black Sea or Australia.
The bigger question being asked is how many acres will get harvested. Right now, Statistics Canada is saying that 98.4% of all Canadian spring wheat acres will get harvested. This is above the 5-year average of 97.4%. For durum, StatsCan is saying that harvested acreage will match the 5-year average of 97.9% of seeded acres getting combined. There is certainly a lot of doubts to these numbers, given some of the weather seen from August (dryness) through now (getting colder and wetter?).
Looking bigger, right now, there seems to be a lot of positioning for next week's September WASDE from the USDA. There is some optimism for wheat prices to rebound on increased US export, but the truth is they're tracking almost 1/3 behind last year's pace (which wasn't very good in its own right). Conversely, Canadian wheat exports (excluding durum) are tracking about 2% ahead of last year.
Simply put, the market seems to have priced in the somewhat bullish production estimates from StatsCan, but they've also accounted for a relatively neutral-to-bearish stocks report. Apart from the WASDE report on Wednesday, September 12th, we'll also be watching for numbers in StatsCan's satellite-based production estimates out a week later on Wednesday, September 19th.
Source: Alberta Wheat Commission
Leaders Wanted to Represent Alberta's Canola Growers
6 months ago
-
The Alberta Canola Producers Commission is seeking four canola growers to serve as directors on the board of directors for a 3-year term. This year, directors are needed in regions 3, 6, 9, and 12.
Alberta Canola divides Alberta into 12 regions, with each region electing a producer director to represent the canola growers within that region. Visit albertacanola.com/regions for a map and information on the regions.
The Board of Directors meets quarterly and is guided in decision making by five committees comprised of board members and staff.
The committees are:
Research
Governance and Finance
Grower Relations and Extension
Government and Industry Affairs
Public Engagement & Promotion
For full descriptions and committee roles please visit: albertacanola.com/committees
Can I become an Alberta Canola Director?
Do you grow canola in Alberta? Then yes!
Any producer who has paid a service charge on canola sold since August 1, 2016 can stand for election as a Director. An eligible producer can be an individual, corporation, partnership, or organization and must produce canola within the defined region in order to be nominated. A producer does not have to reside within the region.
What do I actually have to do as a Director?
Represent the canola farmers in your region on the Board, making informed decisions on issues based in research, finance, policy, extension, and market development.
Travel to 4 board meetings per year. You will also have the opportunity to attend a diversity of valuable meetings, courses, conferences, and events.
For complete details on becoming a director and to download nomination forms visit albertacanola.com/elections
Nominations for the position of Director must be filed in writing at the Alberta Canola office on or before 4:00 pm on October 31, 2018.