Alberta Government Gives Money for Ag Disaster Assistance
7 months ago
-
The Alberta government announced on March 26 that it will be provide $74.7 million in disaster assistance for claim payments for the 2019-2020 fiscal year following last growing season's unfavourable conditions.
"This helps farmers manage risks and financial losses due to market fluctuations and unexpected costs. In the 2019 growing season, yields were affected by dry conditions in the south early in the year, and wet cool conditions throughout the year resulted in crop immaturity," Justin Laurence, acting press secretary for Alberta Agriculture and Forestry (AAF), says in an email.
Alberta Agriculture Industry COVID-19 Updates
7 months ago
-
Below is a list of updates from provincial producer organizations in regards to COVID-19 information. This page will be updated when new information is available.
Alberta Seed Processors
Alberta Seed Processors (ASP) have crafted protocols for their 67 members to adapt to their particular situations, Monica Klaas, ASP general manager, says in an email. "These protocols include directives for staff, as well as customers. We also have plans to reach out to policy makers to ensure that seed cleaning/retailing services are an essential service."
Alberta Agriculture and Forestry
The Alberta government is taking COVID-19 extremely serious and has put in place restrictions to slow the virus and protect public health, Justin Laurence, acting press secretary for Alberta Agriculture and Forestry (AAF), says in an email. The ministry's staff are following the recommendations provided by Alberta's Chief Medical Officer of Health and have postponed public events and announcements until further notice.
AAF are regularly communicating with their industry partners by phone and email, and staff continue to respond to questions and concerns from producers, Laurence says. Supply chains are still stable and the border closure does not affect the import or export of goods, or those who transport them. AAF are also monitoring essential supply chain logistics and will take steps as necessary to ensure it continuously operates to keep Albertans safe and secure.
"Additionally, we've asked the federal government to increase the flexibility for farmers and producers participating in Business Risk Management Programs, and we would like to see less restrictive access to capital for processors," Laurence says.
AFSC has also recently implemented new measures to assist in loan re-payment in addition to the existing programs.
Alberta Canola Producers Commission
The Alberta Canola Producers Commission (ACPC), closed their office as of March 18 with staff still available to answer questions during their normal business hours of 8 a.m. to 4 p.m. local time, a news release on the organization's website.
Staff was given the option to work from home and were instructed to follow all of the recommendations as outlined by Alberta's Chief Medical officer, the release says. However, a limited number of staff will be in the office space as required, where the recommended social distancing and sanitization procedures are being strictly adhered to.
Alberta Canola and its staff and directors are not hosting or participating in any face-to-face meetings or in-person events until further, the release says. They will continue to conduct business over teleconferencing and online meetings until further notice.
Alberta Pulse Growers
The Alberta Pulse Growers (APG) have been working with the provincial government, and through their national organizations, the federal government to keep updated on the COVID-19 situation, the organization says in an emailed statement.
APG has been working to make sure its staff and their families are safe and healthy, the statement says. The organization has cancelled all business travel and have moved all meetings to video conference calls until further notice.
The group is following guidelines set out by Alberta Health Services and the federal government. Their office has been closed to the public, with most staff working from home or working in the office for limited amounts of time using social distancing, proper cleanliness and hand sanitizing safety measures.
Staff and directors who have recently traveled out of the country or have been in contact with anyone who has travelled out of the country are in self-isolation, the statement says.
Farmers can get ahold of APG thought direct emails to staff or the general email at [email protected].
Temporary Foreign Workers Will be Able to Enter Canada, But There May be a Catch
8 months ago
-
At a news conference this week, Public Safety Minister Bill Blair said temporary foreign workers will be allowed entry into Canada after self-isolation for 14 days. However, a senior cabinet minister said on Thursday, March 19, that the allowance refers to workers coming over the Canada-US border only.
We are still awaiting specific details from the federal government in regard to its Seasonal Agricultural Workers program.
In a press release, the Western Canadian Wheat Growers called for an adjustment in the newly invoked travel restrictions that were put in place this week.
"The new rules put in place to combat COVID-19 are necessarily far reaching, but have also put our food value chain at risk," the group said in a statement.
It is estimated that Canada needs approximately 60,000 foreign workers for the agriculture sector, over 1,400 specifically for oilseed and grain farming. Most of the TFWs hired for grain farming bring expertise and experience which has been in short supply in rural areas.
"All the same self-isolation measures should continue to be in place for any TFW coming into the country, similar to any Canadian that is returning to Canada," said Kenton Possberg, Saskatchewan Director. "The challenge is that many remote grain farms cannot operate without Temporary Foreign Workers as a part of their crew. The importance of our food value chain cannot be under-estimated for both our domestic or international markets."
Seeding season is just around the corner and cannot be delayed. It is imperative that the federal government address this issue immediately, the news release went on to say.
More COVID-19 Coverage 
Canadian Fertilizer Chain Flowing Smoothly Despite COVID-19
Wheat, Barley Growers Call on Government to Prioritize Ag Input Shipments
Need Resources to Help You Tackle COVID-19?
Wheat, Barley Growers Call on Gov. to Prioritize Ag Input Shipments
8 months ago
-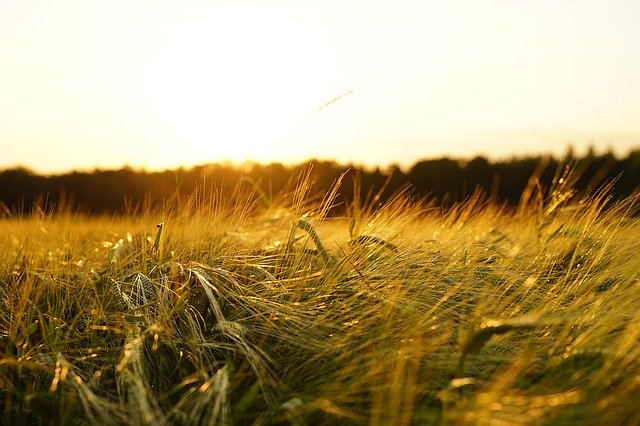 As borders close and priorities shift in light of the global COVID-19 pandemic, Alberta Barley and the Alberta Wheat Commission are calling on the government to prioritize agricultural input shipments, the groups say in a release.
"Delivery of medical and food supplies is currently prioritized, next to this should be the delivery of agricultural inputs (fertilizer, seed and crop protection products) to ensure that farmers can provide the necessary raw materials to the food system," the release says.
Seeding is nearing and farmers will need a steady supply of agricultural inputs to be able to plant and provide a safe supply of food, the release says.
The groups are paying close attention to the COVID-19 situation as it unfolds and say they are committed to monitoring the potential impact on farmers and their operations. They are aware retailers, grain companies, Agriculture Financial Services Corporation and other service providers have adopted a wide range of protocols to protect their workers and their clients, and urge farmers to check with businesses for more information.
For more on how the COVID-19 pandemic is affecting Alberta farms check out the release.
More COVID-19 Coverage 
Canadian Fertilizer Chain Flowing Smoothly Despite COVID-19
Prairie Wheat, Barley Commissions Troubled By SVUA Pilot Project
8 months ago
-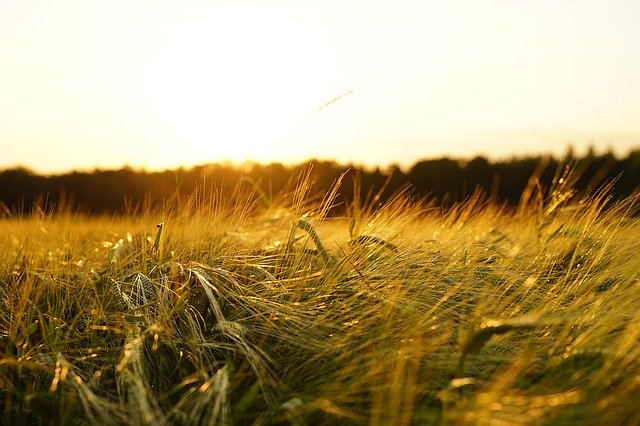 The five Prairie wheat and barley commissions are extremely concerned by the recently announced Seed Variety Use Agreement (SVUA) pilot project and its future impact on western Canadian wheat and barley producers, the groups say in a joint press release.
The SVUA pilot project, announced on Feb. 25 by the seed industry at the Prairie Grain Development Committee meetings in Winnipeg, Man., imposes the trailing royalty collection mechanism on farm-saved seed of selected crop varieties through a contract agreement. Manitoba Wheat and Barley Growers Association (MWBGA), Saskatchewan Wheat Development Commission (Sask Wheat), Saskatchewan Barley Development Commission (SaskBarley), Alberta Wheat Commission (AWC), and Alberta Barley, are not a party to, nor supportive of it, the release says.
The pilot is separate from the federal government's consultation process on a new seed royalty structure and signals the seed industry's commitment to the SVUA model despite the on-going consultation, the release says. The consultation process, which also includes the End Point Royalty model in addition to the trailing royalty model, was initiated by the federal government to inform the value chain and attempt to work toward the best model for all involved including farmers. Further, the SVUAs are being implemented via contract law and not a regulatory change, resulting in significant concerns from the commissions about the future of the consultation process.
"AWC believes that any trailing royalty system on varieties developed through the public breeding programs of AAFC and the western universities must take into account the fact that farmers have already made a substantial investment in the development of those varieties," Todd Hames, AWC chair, says in the release.
The five commissions feel it is necessary for AAFC to provide assurance all royalties collected through the SVUA on AAFC publicly bred varieties will be returned to AAFC's wheat variety breeding program in an open and transparent way to supplement the funding currently provided by producers and the federal government.
Looking Back and Forward on the Development of Seed Treatment Standards
9 months ago
-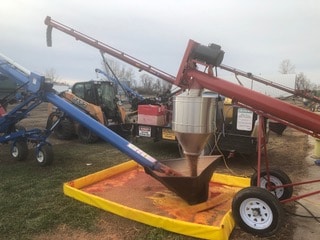 An update on third-party certification as the deadline for full industry participation approaches.
With about a year to go for all commercial seed treatment facilities in Canada to engage in the Accredited Seed Treatment Operation Standards Program, it's a good time to look both back and forward.
As everyone in the seed treatment industry from coast to coast is likely aware, development of the standards for facility certification commenced in 2010, with initial standards launched in 2014. Having these standards in place means everyone industry-wide is employing the same (and improved) stewardship practices in the storage and use of seed treatment products.
By the end of 2017, the first phase of the program had been implemented. At that point, CropLife Canada members began requiring all commercial operations treating corn, soybean and canola seed were successfully addressing all the standards through completion of a third-party audit. By the end of 2020, all remaining commercial seed treatment facilities (treating cereal and pulse seed) will be required to also have completed audits. Growers treating seed on-farm for their own farm will continue to be exempt from the process.
The need for new and uniform standards was multifaceted, explains Russel Hurst, CropLife Canada's vice-president of sustainability and stewardship. "Around 2010, the complexity around seed treatments started to increase in terms of how products were used, the combining of fungicides and insecticides for example," Hurst notes.
"In addition, standards were needed because while there were world-leading regulations and stewardship in place for use of crop protection products in Canada, there weren't any industry stewardship practices in place for seed treatment products at that time. The process was starting to happen in the U.S. and Europe, so altogether, it was definitely the right time to create a health and safety and stewardship framework around seed treatment here."
The standards development process, explains Hurst, was a careful and deliberate process that ended up lasting four years. He says the development team worked diligently with all stakeholders to address the differences between crop types, different areas of the country and other factors. "We wanted to move at a pace where everyone was comfortable and on board, addressing all concerns and testing the program thoroughly," he says. "It was important that the standards be a positive experience and make every treatment operation better."
Certification for some operations doesn't result in much improvement, but others have to do a little more to finish their audits. "In general, every operation is improved and the feedback we've gotten from those who have finished the process is that it's been positive and that it's resulted in a greater situational awareness of health and safety issues and what to do in case of an emergency," says Hurst. "For example, the program allows for a fire to be addressed appropriately and efficiently by the treatment facility staff, and also outside entities. Before certification came into play, in some municipalities local regulations required that seed treatment facilities had to file a list (with volumes) of chemicals stored on site with the local fire department. Now, as part of their audit, every facility across the country needs to do this."
Reflections from the Front Line
Dennis Benci, owner of Benci Seed Farms in Carmangay, Alta., was a part of the standards development process for about a year and a half. He praises the collaborative nature of developing the standards, and recognizes in particular the hard work of Hurst as chair, addressing all the various needs and agendas involved.
Overall, however, while he found the process positive, it was also a bit frustrating. "Seed growers didn't get what they wanted with some issues," he says. "We wanted the chemical companies to standardize in terms of having common connectors, which could greatly help in preventing spills, and we didn't get that as part of the process and we still don't have that. We also thought that seed treatment makers should standardize containers to all have double walls for better safety during transportation."
Assure Seeds near Acme, Alta., was certified in 2017. "It was a bit of a learning curve," says president and CEO Paul Wiebe. "There are a lot of requirements and it took some time to address them all. We had a pre-audit discussion and we were given a checklist with what to address. The templates were very helpful."
But all the hard work has been worth it. The certification process, says Wiebe, has made his operation much more professional and a lot safer, from handling of chemicals, donning the right personal protective equipment and containing any extraneous treatment or potential spills.
Niemela's Sandy Hill Seed Farm in Sylvan Lake, Alta., has also been through the audit process — its second in recent years. "We had already been through the Agrichemical Warehousing Standards audit, and there was quite a bit of duplication for the seed treatment audit," says spokesperson Tracy Niemela, who is also vice-president of Alberta Seed Growers.
"But even with being through the chemical warehouse audit, the task of preparing for the seed treatment one was still quite onerous, and it can be quite costly and time-consuming to ensure your site meets or exceeds the standards. We did find the pre-audit a valuable part of the process and did not have to use many of the templates with the seed treatment audit, but for those in our shoes, it would be nice to have the two audits combined into one or just have to do one of them."
That said, Niemela believes it's safe to say the seed treatment standards certification process has made her facility more prepared for possible emergencies, and her business, like Assure Seeds, now has more safety measures in place for safe handling of seed treatments.
Westlock Seed Cleaning Co-op in Westlock, Alta., went through the certification process first in 2018 and again in 2019. The plant's manager, Wayne Walker, says because the plant had undergone a major expansion in 2013 with a new chemical handling room, it was already mostly compliant with the standards in the audit.
In addition, he says "the safety of our staff working with seed treatment chemicals is critical, and working through the audit helped us with the health and safety aspect of our emergency response plans each plant must have." Walker believes it has been frustrating, however, for some older plants in the province to pass the audit, and involved a large financial strain for them.
Looking Forward
As of October 2019, 413 commercial seed treatment facilities in Canada were certified, 78 of which are in Alberta. Of those, about 50 per cent are seed growers, 40 per cent seed cleaning co-ops, with the remainder ag retailers. Looking ahead, while Hurst says it's hard for him to estimate how many other commercial seed treatment facilities across Canada will become certified, he estimates that it will be between 200 and 300.
Hurst firmly believes with the detailed communications strategy his organization has implemented over recent years, no one should be unaware of the deadline to finish their audit by the end of 2020. "I'm a big believer in sharing as much information with businesses as possible, and I think we've communicated as clearly as possible about the finish line, allowing business leaders to allocate the needed resources and get it done in time," he says. "We did this for facilities treating corn, canola and soybean seed in 2015 to 2017 and it went very well."
Up until the end of March 2020, facilities can get their pre-audit done for free (and for the very few that have no issues flagged in the pre-audit, their audit is also free). Starting April 1, there is a fee for both the pre-audit fee and audit, about $500 each with the exact cost depending on how far the auditor has to travel. Audits will be required thereafter every two years.
"Remember," says Hurst, "that we have created templates for all of the paperwork, and they are available for free on our website, ready to fill out with your site-applicable data. We wanted growers to have all the help they need and not feel like they are alone or frustrated in the process, so we've done 90 per cent of the work and facilities only have to do the other 10."
One example of a template is the Emergency Response Plan, where facilities must identify the first responder to be called (this could be 911 or the phone number for your local emergency services), legal land location and so on.
"We really believe that this is an excellent and practical industry stewardship program, one that makes the seed treatment industry better tomorrow than it is today," says Hurst. "That's good for all of us. While Canada's seed treatment industry makes up only about four per cent of the global marketplace, we want to make sure it is world class and this program does that."
Tips for Treating Pulses
9 months ago
-
A one-size-fits-all approach to treating seed doesn't work for pulse crops.
Although they're often lumped together, the seeds of pulse crops are unique. Yellow peas, lentils, dry beans and chickpeas may be challenged by many of the same soil- and seed-borne diseases, but how you protect them varies from crop to crop. A one-size-fits-all approach doesn't work for pulse crops. Application strategies differ, depending on shape, texture and size. Two industry experts offer tips and recommendations for getting the most out of your seed treatment.
Understanding Size, Shape and Texture
Seed treatments adhere to seed very differently, depending on size, shape and texture, explains Bayer SeedGrowth Specialist Nicholas Petruic. Lentils, for example, can have a dry, flaky surface, while beans and peas can have a smooth, glass-like surface.
Seed size also impacts application rates, says Petruic. "Trilex EverGol has a standard application rate of 328 millilitres per 100 kilograms of seed, but if you were to try to apply just that amount of rate across a large kabuli chickpea seed your coverage would be very, very poor," he says. "In hindsight, if you took that same amount of volume and applied it to a small red lentil, you actually could be over-applying and have too wet of a seed."
"It's a fine balance of understanding seed wetness to seed coverage," he adds. "Generally, treating pulses is trial and error on your farm, and having an adaptable product — something that can be manipulated very easily — will help you achieve the best results."
Seed shape and texture also impact coverage. Chickpeas, for example, have deep crevices on the seed's surface, which can make complete coverage a challenge. They require a lot more water volume when mixing product to get good coverage, says Petruic.
Ensure Treatment is Dry before Seeding
Seeds that require extra coverage will need more solution to increase the application rate, but they do not require more active ingredient, Petruic clarifies. Because more volume is needed for adequate coverage, sometimes seed requires more drying time.
"If you don't do that, it can cause you challenges when trying to put wet seeds through an air drill," he says. "By allowing it longer time, the moisture actually moves inside the seed and it will dry on the seed's surface."
Seed treatment on wet seed can be lost on the surface of the auger as it moves, which means you're not going to get what you're paying for.
Adding or removing products from the mix can also change treatment consistency, and, therefore, how much drying time is needed.
"Everybody wants the agronomic benefit of a micro, or something like that, on the seed, and that's fine," says Petruic. "Realize it's not just throw it on and go."
Handle with Care
Pulse crop seed coats tend to be a bit more fragile too, which means they need to be handled with care and as infrequently as possible.
"Using things like conveyors help if you're handling dry seed," says Petruic. "And what we've found is when you can put a liquid seed treatment on prior to handling it with a flighted auger, it greatly reduces the amount of cracking that will happen."
Cracks, he adds, act as gateways to disease. "It's like an open doorway," he says. "If you have a crack on that seed, but you're able to fill it with seed treatment, it's like closing the door."
To further ensure seed quality at the time of planting, handle seed as few times as possible. Following a tough harvest, seed coats can be very brittle. Even applying a little water before moving them will help the integrity of the seed, says Petruic. He recommends using conveyors on low speed where and when you can.
Keep an Eye on Temperature
 When warm liquid is applied to seed that is too cold, flash-freezing can occur. Flash-freezing will give very poor coverage. Ice crystals will form on the surface of the seed, and the seeds won't get the smooth coverage necessary for proper protection. As seed moves through the auger, friction can remove the ice crystals, which means seed will be left untreated.
"If you've got seed in the bin with an aeration fan and you can warm that seed up prior to treating, great," says Petruic.
He recommends raising seed temperature to somewhere between 3 and 5 C.
Even the Best Seed Needs Protection
It's always recommended to plant the best seed possible, but even good seed needs protection. However, high-quality seed is only one piece of the puzzle. Crops face soil-borne disease all the time. Diseases, such as Fusarium, affect both pulse and cereal crops, making them hard to get around in tight rotations. They're especially problematic in no-till situations, says Petruic. Tillage can break up residue, which helps manage disease.
"All the ground out there is potentially going to have soil-borne disease, and if you don't treat for them, you're essentially putting your high-quality seed at risk," he says. "And pulses, because they go into cool, moist soils usually, it seems like Rhizoctonia AG 2.1 and AG4 and Pythium are two diseases that are really prevalent in those types of soils."
Because the diseases are soil-borne, producers "can't use a seed test for them, they're either there or they're not," he adds. "Predominantly, if you've been growing pulses and canola, there's a good chance they're going to be there."
Petruic has two last tips for growers when it comes to seed treatments: make sure the seed treatment you're using is compatible with your inoculant of choice and know your application window.
"You don't want to have two things on the seed that are killing each other," he says.
To do this, he recommends checking the labelled instructions. "If it says 24 hours or 48 hours compatibility, then you adhere to that," he says.
Use the Right Product for the Task at Hand
Nevin Rosaasen, policy and program specialist for Alberta Pulse Growers, adds a few points to this list of tips. First, he says, it's important to make sure growers are treating seed with the correct product.
One thing producers must ensure is if they're looking at using a fungicide, they should know what target pathogens are controlled with that seed treatment. If they have a problem with Fusarium root rot, they need to make sure the active ingredient will give them control or suppression of that pathogen.
Insecticide treatments can be quite costly. If producers are treating yellow peas with a neonicotinoid seed treatment to protect against pea leaf weevil, for example, they should make sure they've either had pea leaf weevils feeding on their crop or that they've consulted a pea leaf weevil map from the previous year to ensure the pest's presence.
"I would strongly encourage growers to not treat seed with an insecticide if they don't have that pest of concern," says Rosaasen.
"It's very important if you decide to use a seed treatment that it is because you indeed have the risk of yield reduction, either through pathogens or through an insect pest of concern," he adds.
Insect forecast maps for 2020 can be found on Alberta Agriculture and Forestry's website.
"Increasingly, neonicotinoidseed treatments are under scrutiny and when deciding when to use a product, it shouldn't be a decision made on the best insurance, but rather its protection against a pest you have confirmed you have in your area," Rosaasen concludes.
Pulse crops are grown in a wide variety of regions. They're adaptable, but they come with their own unique set of challenges. When it comes to treating them, growers shouldn't take a one-size-fits-all approach. Understanding how best to treat them will increase a producer's chance of success.
Plant Protein Alliance of Alberta Striving for a Paradigm Shift in Alberta Agriculture
9 months ago
-
The PPAA's goal is to make plant protein a key economic driver of Alberta's economy. To get there, the alliance must change the industry's current mindset, thereby removing the biggest challenge to significant new investment.
Plant protein processing is one of the newer — and most exciting — agricultural value-added opportunities in Alberta. Open any Canadian newspaper these days and you'll likely see a news story about plant proteins. A&W sold out of its Beyond Meat burger barely a month after it hit the menu in 2018, making the pea and beet-based burger the biggest ever launch for Canada's second largest hamburger chain. Almost all other fast food (and many slower food) restaurants have since jumped on the protein alternative bandwagon, unveiling their own non-meat menu items in speedy succession.
Meat industry giants, including Tyson, Cargill and Maple Leaf, have each announced investments in alternative protein R&D, products and start-up companies. Meanwhile, new announcements of plant protein investments in pet foods, pharmaceuticals and beauty products hit the news daily. With market demand for plant proteins ballooning and global processing capacity still relatively low, countries around the world are scrambling to draw as much processing investment as they can capture.
The Plant Protein Alliance of Alberta (PPAA) wants Alberta farmers to benefit from the huge and growing opportunities in plant protein fractionation and processing. Since its inception one year ago, the PPAA has been working from every angle to encourage plant protein investment in Alberta.
"The world is clamouring for more plant protein," says Allison Ammeter, chair of both the Plant Protein Alliance of Alberta (PPAA) and Pulse Canada. "The issue is not going to be whether the demand is met, but whether it will be met by processing plants in Canada."
Despite the mainstreaming of plant protein processing, Canada currently exports nearly 95 per cent of the agricultural products it grows as raw commodities.
"I'm not asking for zero per cent: I still want to feed the world," says Ammeter. "But I would dearly love for us to drop that to just 65 or 70 per cent. When we're shipping away raw products, we're shipping away jobs, we're shipping away GDP, and we're shipping away intellectual capacity — and then we're buying it all back again at full cost. We can be so much more."
The PPAA exists to help build Alberta into the "processing powerhouse" Ammeter believes the province can be. The PPAA's mission is to facilitate the development of a diverse, profitable and sustainable plant protein and plant ingredient processing industry in Alberta: in short, to position Alberta as the single best place in the world for anyone looking to invest in plant protein processing.
In addition to clean, natural resources, excellent grower expertise, and globally-recognized food quality, Canada is uniquely positioned to capitalize on the growing demand for plant protein because it already grows a large volume of protein crops. Given the cost of shipping, it makes sense to process near where the primary products are produced.
Admittedly, China currently has a leg-up on Canada for processing. Because China has far less stringent safety, environmental and social regulations, investors can build processing plants much more quickly and easily there than here. That said, consumers care about where and how their food is produced, which means China isn't at such an advantage.
"I don't see China being a long-term solution," says Ammeter. "A lot of companies are demanding good air, good water, good HACCP [food safety hazard avoidance protocol]. We at times question whether food processors are willing to pay enough for it yet, but customers definitely want it. Whereas a lot of us will put up with clothing, tools, kids' toys manufactured who knows where, food is different."
Dan Dibbelt, executive director of the Peace Regional Economic Development Alliance, agrees.
"The world is changing. People want local, they want to know who grew it, they want to know what area of the world it's from," says Dibbelt. "I used to love canned mushrooms, but will never buy those again. I don't know what's in the water [from mushrooms processed in China]. People are looking more and more at that. They want to know their food is clean, that it's processed properly."
He also believes consumers are moving toward flexitarian diets: additional good news for plant protein processing.
"Quite honestly, I love meat. My dad was a butcher and sausage maker. I'm never giving up meat. But, would I eat a veggie burger — 100 per cent. It's about variety. I don't know it will ever be that we get rid of meat, but I do believe diversification is here to stay. Even here in northern Alberta, where we put gravy in our baby bottles, people are curious, and they're excited about plant proteins."
PPAA's goal is to make plant protein a key economic driver of Alberta's economy. To get there, PPAA is striving toward supporting the development of high-functioning value chains, state-of-the-art infrastructure and commercialized, market-driven products. It sees itself fulfilling four key roles: leading and supporting strategic alliances, encouraging collaborative relationships, cheerleading new ideas, and building awareness.
"We spend a lot of our time with people who are just starting to change their mindset, showing them how important it is to make a shift," says Ammeter. "And, we are also already working with some incredible entrepreneurs who are already in Alberta, connecting them to whomever they need for support, whether that's venture capitalists or angel investors or distributors, et cetera. We see our role as being connectors, introducers, networkers to help in any way with the existing industry and also to motivate those who are thinking of investing."
One of PPAA's major mandates is to lobby various levels of government to improve the competitive environment for plant protein processing in Alberta. Certain regions, especially some eastern U.S. states, are several steps ahead of Canada in providing incentives that draw new processing investment.
"Canada is getting the picture that we have to bend over backwards to attract companies because it benefits all Canadians," says Ammeter. "I'm not talking about wining and dining and crazy things: I'm talking maybe giving them a tax break for a couple of years, maybe making sure there's no red tape. It's a mindset: we need to have government and industry working in tandem to figure out what we can do to have [companies] relocate here."
Already, Canada has drawn some big time investment. Among the more exciting builds, is the new Roquette plant slated to open in Portage la Prairie, Man., in the spring of 2020. With an annual processing capacity of 125,000 tonnes of yellow peas per year, the company describes the plant as the largest pea processing plant in the world. However, peas are certainly not the only plant protein with potential.
"Hemp seed protein has really taken off. There are so many products right now using hemp seed for everything from hand lotion to hemp milk," says Ammeter. "There are a lot of opportunities for oats right now and, again, we're growing the bulk of them. Canola — there is a lot of opportunity there to extract the protein left in the meal after the oil has been crushed out. Flax, triticale, barley, rye: the world is demanding more protein and, here we are, we have it."
Possibly the very biggest challenge to bringing in significant new investment is industry mindset: the move from growing raw product to growing and then carrying that product right through processing requires a major paradigm shift.
The change isn't impossible: in fact, Canada has proven its ability to shift toward a processing mentality with canola. In a small number of years, Canadian agriculture and agri-food successfully built a fully integrated canola processing sector that generates far better returns than canola would as a raw commodity. Now, the same needs to occur across commodity types.
"There is a real desire to change. Everyone is starting to recognize that we are at the complete mercy of global markets. Some of those markets do whatever they want without playing by the rules. We want to be part of the global economy, but we don't want to be at the mercy of countries like China, India, Saudi Arabia, and Italy. They're not in it for our best interests," says Ammeter.
Another challenge, at least for some parts of Alberta, is transportation. While northern Alberta has always struggled with adequate access to rail and truck transportation for agricultural commodities, Dibbelt believes value-added opportunities have grown to the point that the north country's growing advantages almost offset the transportation challenges.
"We're not there yet, but within the next few years. It's coming," says Dibbelt.
Just one year into operation, PPAA doesn't yet have an assured and consistent stream of funding. That said, Ammeter feels the organization is well supported by government.
"We do feel, as we've talked to everyone from the [provincial Agriculture and Forestry] Minister down, that they are all cheering us on because they recognize we can make a difference in the value-add space. In terms of verbal support, we've 100 per cent got it. In terms of financial support, ask me in a year or so."
Additional funds come from certain industry sponsors, as well as membership fees. The membership fee is kept intentionally low to draw a wide and diverse cross section of companies that can benefit from networking together.
Seed growers should welcome the growing interest in plant proteins with open arms. To date, most breeding has focused on improved agronomics (standability, disease resistance, days to harvest, etc.) and more generalized crop attributes (e.g. high protein level and high oil content). Plant protein processors, however, may need uniquely specific product characteristics, which could translate to increased opportunities for seed growers to grow niche varieties.
"I think what will happen more and more is buyers will say, 'This is great, but is it possible for me to get this in this specific protein level?' or 'What I really need is a fibre with these particular characteristics, or a starch that works in this particular way,'… I know I sound a little like the Jetsons, but I don't think I'm that far off," says Ammeter.
It's a "total win," she says, noting the entire value chain has something to gain from Canada — and Alberta — becoming a plant protein powerhouse.
In addition to demand increasing for more specialized varieties, the seed industry may also benefit from increased total demand.
"I may be wrong, but it seems to me that if you're growing a very specific product for a company, you're going to use certified seed rather than [farm-saved seed]. You're not going to take a chance that what you're selling a company is not absolutely [to specifications]," she says.
Likely, the move to speciality, company-specific varieties will translate to more closed loop systems. While contract growing specialized varieties for a single processor is different than growing for traditional commodity sale, successful closed loops, like Nexerra canola or Viterra's bean contracting in southern Alberta, are already operating.
"It's exciting to move toward less of a general commodity and more meeting of specific needs," says Ammeter. "Go look at Denmark or the Netherlands. They are itty-bitty countries geographically, but everything they produce goes out with value-add. They are leading the world in agricultural exports, not in volume, but in dollars. We could be that country."
A Vision of Canada's Next-Gen Seed System
10 months ago
-
The Seed Synergy White Paper lays out three main policy positions designed to move Canadian seed into the future.
The Seed Synergy White Paper lays out a set of proposals for the future of the seed sector and agriculture in Canada, based on a trio of key areas: Stimulating Innovation, Modernizing the Seed Regulatory Framework and Building the Next-Generation Seed Organization.
The White Paper is a follow-up to the Green Paper released in 2017 and further refines the ideas that will be taken forth by the Seed Synergy partners as the industry prepares for seed regulatory modernization in 2020, the year the federal government plans to open up the seeds regulations.
What follows is a brief look at the White Paper (visit seedsynergy.net for a downloadable copy) and the three policy goals it lays out for the road ahead and some commentary on the concepts therein.
GOAL: Stimulate Innovation
How we can achieve this:
Update Canada's delivery of the novel products regulations for plant breeding innovations.
Align with like-minded trading partners to avoid unnecessarily regulating products that were, or could have been, achieved through conventional breeding.
Provide for a tiered approach (with service standards) so that "novel" but familiar products can move through the approval process more quickly, with appropriate data requirements in comparison to products that are more complex or less familiar.
Develop and implement a system that results in additional investment in varietal research and development in cereals, pulses and other crop kinds in Canada by facilitating the development and implementation of a seed variety use agreement (trailing royalty) system for UPOV 91-protected varieties.
GOAL: Modernize the Seed Regulatory Framework
How we can achieve this:
Amend the seeds regulations to streamline requirements and enable the modernization of the delivery of the seed certification program by identifying elements of the seeds regulations such as seed quality and labelling standards and registration of seed establishments that can be removed from the text of the regulations and incorporated by reference.
Delegate the authority for the delivery of the seed certification program to a single, national seed industry organization while government continues to provide regulatory oversight, enforcement and science support, with an expanded role for accredited seed laboratories and where the government continues to be Canada's national designated authority for seed varietal certification and to represent Canada at the OECD Seed Schemes.
Create a single window for all seed regulatory services, facilitated by the use of secure, controlled access, efficient, cost-effective information technology solutions, in order to simplify access to services for users of the system.
GOAL: Build the Next-Generation Seed Organization
How we can do this:
Create a more efficient and effective seed industry organizational model to deliver seed certification services under a "modernized seed regulatory framework" by creating and implementing a single, consolidated national seed organization.
Lobby government to identify the new consolidated national seed organization as the authorized and responsible body for seed certification regulatory documents that are incorporated by reference.
Leverage the use of secure, controlled access, efficient and cost-effective information technology solutions, to implement a Single Window concept in order to streamline and simplify access to services by users of the system, access to application information by service providers and provide transparency to stakeholders.
If the past three years of the Seed Synergy Collaboration project were Part 1 of an adventure in forging a new future for our industry, you might say the sequel has just begun.
At the joint annual meeting of the Canadian Seed Growers' Association and Canadian Seed Trade Association held in Whistler, B.C., last July, the Seed Synergy Partners came together to announce the official beginning of Seed Synergy's next stage and four core projects — a big one being building a single national seed organization.
Coming on board for the next stage of the project is the Ontario-based StrategyCorp, which will conduct additional member, stakeholder and government engagement.
What follows is a brief recap of the project's first phase and a snapshot of its crucial next phase with some insights from members of the Seed Synergy Oversight Committee, which is overseeing the design of a new national seed organization for all of Canada.
How Did We Get Here?
Desire to make members' businesses more successful.
Trusted and respected seed regulatory systems in need of change.
The need to sustainably feed a growing population while continuing to deliver a safe, secure, diverse and sustainable supply of food, fuel, fibre and turf.
A desire to make Canada's agriculture sector, and specifically seed, more competitive in the global ag economy.
Unveiling the National Seed Organization
The structure of a proposed National Seed Organization (NSO) was recently unveiled. Designed by the Seed Synergy partners along with Strategy Corp, it identifies several potential areas of focus for the NSO and anticipated the benefits of collectively working together through a single organization — several of which could directly impact farmers, specifically the implementation of a Seed Variety Use Agreement which would apply to select seed varieties.
Update delivery of novel product regulations for plant breeding innovation
Implement a Seed Variety Use Agreement (SVUA) system for IP-protected seeds
Streamline Seed Regulations requirements and modernize the regulatory framework
Define a new industry delivery model for the seed certification program
Create a "single window" for all seed regulatory and member services
Create a more efficient and effective industry organizational model
Under the SVUA proposal, producers will pay the plant breeder a Seed Variety Use Fee (SVUF) every year on any grain they divert for seed use of that variety. Producers will have a choice on seed varieties they use.
This proposed new system will only apply to varieties protected by Plant Breeders' Rights (PBR '91). For more info visit seedvaluecreation.ca.
Stay Vigilant When it Comes to Clubroot Management
11 months ago
-
Across Alberta, cases of clubroot are on the rise — even in once clubroot-free areas in southern Alberta. The Canola Council of Canada offers solid advice for those who have clubroot, and those who don't want it. And research at the national level and at the University of Alberta provides new insights on pathotypes and creates new methods of detection.
In 2018, researchers from Alberta Agriculture and Forestry and the University of Alberta surveyed 543 canola crops for clubroot occurrence and spread. The surveys resulted in 79 newly recorded cases of the disease. County and municipal personnel identified another 221 cases, bringing the total of new cases for 2018 to 300 and the grand total to 3,044 confirmed cases since 2003. While the outbreak is still most severe in central Alberta, the disease continues to spread in the Peace Country and in southern Alberta, albeit more slowly.
Results for 2019 surveys continue to come in. At the time of this report, many regions were still under surveillance.
The first cases of clubroot appeared in Rocky View County, a municipality that surrounds Calgary in southern Alberta, in 2018. Jeff Fleischer, manager of Agricultural and Environmental Services for Rocky View County, oversees services like weed and pest control, and inspections and surveys. His department is responsible for the countywide clubroot survey, an area that covers nearly one million acres. This year, students hired on as crop inspectors surveyed about 350 canola fields, each about 160 acres in size.
Surveying, which started in May and wrapped up in October, involves inspecting plant roots at the main approach of each field. Last year, crop inspectors found four new cases of clubroot in Rocky View County. That number may have risen to five as of this year.
"We're about halfway through our survey for this year, and we do have one potential new case," said Fleischer. "We're just waiting for lab results."
These numbers are not alarming when compared to the region around Edmonton where there are hundreds of infected fields. What is alarming is last year was the first time they found cases in this region, which indicates further spread in southern Alberta.
"If we don't happen to find clubroot in the approach, it doesn't necessarily mean that it's clubroot-free, but in most cases that's the main location where clubroot is found," said Fleischer.
Clubroot is a named pest under the Agricultural Pest Control Act of Alberta, which means growers are issued a notice when new cases arise. Once clubroot is found in an approach, crop inspectors will return to examine the field more thoroughly. At that point, the municipal government will begin to work closely with affected farmers, teaching them how to manage the problem and reduce the risk of spread. They teach farmers how to disinfect equipment in order to limit soil transfer from one field to another, and discuss the merits of extending rotation to limit the host crop's ability to produce new spores. They also advise growers on new clubroot-resistant varieties.
"We do restrict the growing of canola for three years if we find clubroot in a canola field," said Fleischer.
Fleischer reminds growers that clubroot spores will still be present in infected fields even when they are not in canola production. And spores in the soil can be carried on equipment going in and out of the field.
"Just because there are no visible symptoms on wheat and barley, doesn't mean you're not going to transfer spores from that infected field to another canola field, where you're going to spread the disease," said Fleischer.
Since soil can be transferred via wind and water, Fleischer recommends leaving soil covered to further stop spread.
Weed control also plays an important role in spread as well. Brassicaceae family weeds, like stinkweed, flixweed, wild mustard, volunteer canola and shepherd's purse, act as vectors as well and can aid in spore reproduction. If there is no host crop, then the spores will just die out, but that could take up to 20 years, said Fleischer.
Dan Orchard is the Canola Council of Canada's lead contact on clubroot. He echoes Fleischer's advice saying that it is important to make sure no outside soil is introduced to the farm.
"Some of the means of clubroot transmission could be hard to control, and maybe impossible, but doing all you can to reduce the chances of contaminated soil entering your land is critical," he said.
The Canola Council of Canada is still working on a clubroot "recipe." The idea, said Orchard, is if the recipe is followed then the desired result is likely. If ingredients are left out, however, the desired result will not be achieved.
The basic recipe is as follows:
SCOUT, SCOUT, SCOUT!
Take a minimum two-year break from canola
Use clubroot-resistant varieties before clubroot establishes
Reduce tillage/soil movement
Control host weeds within three weeks of emergence
Limit the introduction of foreign soil
"Spore numbers seem to be the key," said Orchard. "Keeping spore loads low and local is a bit of a tagline."
When a susceptible crop is grown in a clubroot-infested field the amount of spores produced is astronomical. Per plant, more than 16 billion spores could be produced. It's an amount that Orchard says is "unmanageable."
Clubroot spread is patchy and variable, and soil sampling isn't reliable enough to detect its presence in some cases. Growers need to use a combination of resistant varieties and rotation as a proactive management strategy, said Orchard.
Although Clubroot Steering Committee members have discussed proper rotation of resistant varieties to avoid the development of resistance at great length, they still don't have direct recommendations. For now, the best recommendation is to not use the same resistance source over and over, said Orchard.
"Having a good rotation and using different sources, generations, or mechanisms of resistance is the best management," he said.
Disinfectants and a New Scouting Method
To prevent the spread from one field to the next, clubroot experts say the best management practice is to remove loose dirt, wash equipment and then apply a disinfectant. However, not all disinfectants are created equal. To determine which ones worked best, Alberta Agriculture and Forestry research scientist and plant pathologist Michael Harding spent the last two years evaluating products and methods for equipment sanitization.
Pathogen spread is caused for the most part by the movement of infected soil via equipment. Movement can be prevented by sanitization, which involves removing soil and plant debris, and then disinfecting with a chemical that will kill the resting spores of the clubroot pathogen. This is important between fields, as well as for contractors moving farm to farm.
In his research, Harding measured the effectiveness of 24 chemical disinfectants by exposing the spores to the chemicals at different concentrations and then testing for viability. Of the disinfectants evaluated, seven were able to kill more than 90 per cent of spores.
The most effective disinfectant was sodium hypochlorite (bleach), which killed nearly 100 per cent of the resting spores at concentrations above 1.7 per cent.
The second most effective disinfectant was "Spray Nine," which killed almost 100 per cent of the resting spores. The third most effective products were chlorinated degreasers called Adhere NC and Premise Degreaser. They killed more than 95 per cent of spores at product concentrations of approximately 10 per cent.
The fourth most effective product was AES 2500. It achieved a 95 per cent spore mortality rate at product concentrations above 50 per cent. Finally, ethanol and SaniDate were able to kill more than 95 per cent of spores at concentrations of 75 per cent and 90 per cent, respectively.
Additional details can be found in a sanitization fact sheet found on the Alberta Agriculture website.
Harding is just wrapping up a second project, funded by Alberta CAP dollars, which looked at whether or not dogs could be trained to detect clubroot in crops without pulling up plants. He worked in partnership with Ken Coles of Farming Smarter and a New Brunswick-based trainer. Four dogs, including a Black Labrador, a German Shepherd and a rescued Golden Doodle, were trained to detect clubroot and then trialed in Alberta canola crops.
"That project has been quite successful in the fact that we've shown dogs definitely can be trained to detect clubroot," said Harding.
"We don't know yet if this is going to have any real impact on the industry," he continued. "We'll have to wait and see if somebody's willing to do the adaptive research. We've proven that it can be done, but the dogs were quite novice."
University of Alberta Focuses on Clubroot Research
Harding isn't the only one doing clubroot-related research. Steve Strelkov, professor of plant pathology at the University of Alberta, is probably the province's foremost researcher on clubroot. He and his team are working on four separate projects at the moment.
First, they have been leading research to identify the pathotypes (strains) of P. brassicae. This information is important for understanding how different sources of host resistance could perform.
"We have identified 'new' pathotypes that can overcome host resistance in canola, and have been tracking the emergence of these new strains," said Strelkov. "We have also worked with Michael Harding with AAF and many of the counties and municipalities to track the spread of the disease."
Furthermore, Strelkov and his team are leading research into the development of a molecular assay to detect P. brassicaepathotypes from plant and soil samples.
On top of that, Strelkov is working on a project that looks at the possibility of pH-insensitive strains of the pathogen.
"While P. brassicae tends to favour lower pH/acidic soils, there are some cases in which moderate or even severe clubroot can develop at higher pHs," he explained. "We are investigating whether this is due to strains that are not as sensitive to pH."
Finally, working in collaboration with colleague Sheau-Fang Hwang at the University of Alberta, Strelkov is leading work on several strategies to manage the clubroot pathogen, including soil liming. They also have a PhD student working to develop a yield loss model for clubroot.
Alberta Canola Clubroot Workshop
Save the date for the Peace Region Clubroot Response Workshop on Wednesday, Jan. 8, 2020, in Grande Prairie, Alta.
The clubroot response workshop will feature all aspects of clubroot in canola including:
science and research into clubroot
a farmer perspective on farming with clubroot
best management practices and stewardship of clubroot-resistant varieties
regulation of clubroot in Alberta
This workshop is based on the success of the 2019 Southern Alberta Clubroot Response Workshop, which attracted more than 200 attendees — many of which considered it the best clubroot meeting they have attended.
Source: Alberta Canola