Sarah Foster Honoured by the Seed Community
10 months ago
-
Sarah Foster, president of 20/20 Seed Labs, received the Outstanding Service Award from the Alberta Seed Processors at the 2018 AGM in Edmonton, Alta. on Jan. 18, 2018.
Sarah founded 20/20 Seed Labs in 1989. The laboratory is now fully accredited for all crop kinds in Canada and is the only private ISTA accredited laboratory in Canada.
"This is a gift I will never forget and I'm so proud to be in ag," Foster said on Twitter.
The Alberta Seed Processors created a video to highlight some of Sarah's work.
David Sippell Joins Cibus to Lead Canadian Operations
11 months ago
-
Cibus, a leading trait development and plant breeding company, has appointed David Sippell as Vice President, and General Manager, Canada. He will manage Canadian operations from Cibus' new office in Winnipeg.
Sippell has more than three decades of experience within the agribusiness sector. With the recent launch of SU Canola in Canada, Sippell will direct Cibus' growth and expansion into the Canadian canola market.
"David's addition to the Cibus team as the leader of our Canadian operations will steer the company's progress in this geography and provide innovative profit-yielding options to Canadian farmers," said Peter Beetham, Ph.D., President and Chief Executive Officer, Cibus. "David's extensive knowledge of the seed business and international agribusiness expertise will strengthen and grow Cibus' expanding presence in the world's most valuable canola seed market."
Sippell will bolster Cibus' growing commercial team. "David's expertise in the agribusiness sector and his deep knowledge and passion for the canola industry will contribute to the expansion of Cibus' operations in Canada," said Bradley Castanho, Ph.D., Senior Vice President, Commercial and Business Development.
Sippell's experience includes decades of leadership experience in the canola seed business in Canada with a range of companies that include Pioneer Hi-Bred International Inc. and Syngenta, and Sippell was the founding President and CEO of Canterra Seeds Holdings Ltd., a grower-owned seed company. Sippell holds a Bachelor of Science, Master of Science and Doctor of Philosophy in Plant Pathology and Plant Breeding from the University of Guelph.
According to a news release, SU Canola offers Canadian growers valuable, non-GMO hybrids that provide a new option for weed control. Cibus' first canola hybrid was registered for sale in Canada in spring 2017. Led by Sippell, Cibus' Winnipeg office is the flagship for expanding Canadian operations as Cibus launches its expanding product portfolio.
Industry Boards Give Farmers a Voice
12 months ago
-
As you finish up your busy growing season, the last thing on your mind might be an industry board meeting. But as harvest comes to an end, farmers around Alberta are taking up the reins of boards across industries.
Why sit on a board? For growers like Kevin Auch, it's a matter of recognizing the potential in his sector and then working to see just how much progress can be made.
"We are one of the newer boards in the province and we have gone from nothing to a powerhouse organization trusted with a fairly large budget to help out our farmers," says Auch, chair of the Alberta Wheat Commission. "Our role is really twofold – the first is to advocate for wheat growers, but the biggest role we have is investing in research to help solve some of the problems Alberta wheat growers face."
The Alberta Wheat Commission was created around the same time the Canadian Wheat Board single desk was dismantled, as growers in the province voiced a desire to see some of the work of the board continue. Auch joined to become an active participant in the discussion of his industry, and is serving as chair for the remainder of his second three-year term.
"The more effort you put into a board, the more you are able to accomplish and the more the industry advances," he says. "I know a lot more about the industry than I did even a few years ago. Without industry boards, issues wouldn't be dealt with in terms of market development and research at the grower level. We are also a credible voice to the customer, reassuring them that we are selling high quality, healthy product."
Auch farms 5,000 acres south of Vulcan. He is a strong advocate for strict crop rotations, as he says crop diversity is one of the biggest ways to manage disease and to keep agriculture sustainable.
"I want to make sure wheat is profitable for the grower and desirable for the consumer," he says. "As a member of the board, I can drive some of the research into solving disease issues to make sure wheat remains a staple crop in Canada."
Building a Board
Currently at the end of his term as chairman of the Alberta Canola Producers Commission (ACPC), Greg Sears initially joined his board in 2012 as a way to stay involved in the industry and to share his expertise as both a farmer and an engineer. He says board involvement is an important way to help the agriculture community through service.
"It is very gratifying to be able to advance the industry of farming," he says. "As numbers go, we are a small population and industry boards help give us a louder voice. On a personal level, board participation is an excellent way to network with other farmers to learn more about what practices work for them."
The ACPC is made up of 12 regions and each region has a director. Usually it's another member who encourages a colleague to participate, but Sears says he'd like to see even more farmers put their name forward for nomination. On his board, potential members need the signature of 10 eligible producers to become an official nominee. If there is more than one nominee in each region, elections are held within the region.
"The biggest concern other farmers communicate to us before signing on is the time commitment, but you can choose your level of involvement to a certain extent," he says. "We have four board meetings a year, and there are also several industry and government events that some of our board will attend each year. We try to spread the work load around but the time commitment can range from 12 to 30 days per year – depending on the member's interests."
Sears farms 2,400 acres north of Grande Prairie and appreciates that board participation allows him to share his experiences and advocate for issues important to his region's farmers. He says the ACPC board has directors who farm 1,000 acres, and those who farm 60,000 acres. He prefers to see both experienced and younger producers on a board in order to have a mix of voices, and to share different perspectives.
Building an Industry Network
As the son of a seed grower, Ward Oatway grew up watching his father attend board meetings. In his youth, his summer family holiday was attending the national meetings. It was at one of those national meetings later in his career where Oatway was approached by the Alberta Seed Growers to join the board – and knowing what they had accomplished in the past helped entice him to put himself forward as a nominee.
"It was initially a bit of nostalgia that led me to the board, but today I see just how many people are involved to make sure that our industry is being heard," he says. "For me, working with seed growers across the country, not just around the province, gives me the kind of insight into what different growers face, and also into how solutions in one part of the country can help in Alberta."
This is Oatway's first year as the president of the Alberta Seed Growers and he says that while there has been a steep learning curve, having a supportive past president has helped him in his role.
"Our past president has helped me to prioritize and provided guidance on the direction he took the board while allowing me to find my way. It's a very democratic process, so it's important to make sure you are representing growers in the way they have asked."
He says boards can also step in when the roles of different provincial and federal departments change suddenly. He points to when the Canadian Food Inspection Agency eliminated their crop inspectors. Several agricultural boards, including the Alberta Seed Growers, stepped up to make sure the new inspection process was in place so that the shift to third party inspectors went seamlessly.
"What was a big change that could have caused panic instead transitioned easily in part because of the involvement of various boards," says Oatway. "It seems like policy continues to change quickly, in terms of breeding and technology and global markets. We make sure our growers' interests are being heard in those policy discussions.
Oatway grows 1,300 acres of pedigreed pea, barley and wheat seed along with commercial canola on his farm near Clive. He says he wants to see more people volunteer to become members of boards.
"I think if people ask to become members they have a really good mindset coming into the process," he says. "Ours is a very young board but we need a mix of experiences as people have more or less time, based on where they are in their lives. Board experience is worth the time it takes to become fully invested in your industry, and to help make a difference going forward."
Milling Oats are Worth some Attention
1 year ago
-
If you're interested in producing oats for the milling market, CDC Ruffian and CS Camden aren't the only two varieties on the market, but they are two newer milling oat varieties with the quality characteristics millers are looking for. And from a farmer perspective, they have good agronomic packages as well.
Growing oats for the milling market ideally shouldn't be an afterthought, says Terry Tyson with Grain Millers Canada Corp. of Yorkton, Sask. The requirements for a milling oat probably aren't quite as rigid as they are for producing malt barley, but there are similarities.
"To some extent, too, oats might be a victim of their own hardiness," says Tyson, Canadian grain procurement manager. "Depending on the year, you can have reasonably good success with oats, with reduced inputs. But we encourage growers looking to supply the milling market to apply some extra attention."
Requirements may vary by company, but Grain Millers, for example, is looking for oats with uniform, plump kernels, good bushel weight, good milling yield and quality characteristics that include high beta glucan and low oil content. Those quality characteristics are important for a grain that's being processed for food product lines, which carry heart-healthy label claims.
Tyson says milling oats differ from the pony or feed oat market where often appearance – plump kernels with white hulls – is the key feature. "For milling oats the outside appearance isn't as much of an issue," he says. "If a crop does get rained on we're not worried if the hull has some discoloration. What we look for when we remove the hull is nice creamy white groats."
CS Camden, marketed by Canterra Seeds, and CDC Ruffian, marketed by FP Genetics, both deliver good milling characteristics and proper nutritionals, and in a third area which is equally important to millers as well as growers, they both have good agronomic packages.
Developed in the Lantmannen SW Seed breeding program, CS Camden was evaluated and advanced through Canterra Seeds internal product development program and registered in Canada in 2014. "It has an excellent fit for Western Canada," says Brent Derkatch, director, operations and business development with Canterra Seeds. "The variety is agronomically superior, with a shorter stature and better lodging resistance."
And it is a higher yielder as well, with field trials showing an average 114 per cent yield compared to CDC Dancer in Saskatchewan, and achieving 153 bushels per acre yields in Manitoba, according to the 2017 Manitoba Seed Guide. During the 2017 harvest, there were reports of 170-plus bu/ac yields.
CDC Ruffian was developed at the University of Saskatchewan's Crop Development Centre with the first Certified seed available to farmers in 2016. The initial work on the variety was started by the now-retired plant breeder Brian Rossnagel, and later transferred to oat and barley breeder Aaron Beattie.
"It is a variety that is just being introduced to farmers, but it has shown very well in performance trials, " says Ron Weik, seed portfolio manager, FP Genetics. " CDC Ruffian offers excellent yield potential that is 10 per cent higher than CDC Dancer in Alberta and 12 per cent higher in Saskatchewan." The variety also has a very good agronomic and disease package, ideal for production outside of the crown rust areas on the Prairies.
At the University of Saskatchewan, Beattie says he's always watching for new varieties with improved agronomic and milling characteristics. About 90 per cent of resources of their oat breeding program is devoted to milling oats.
"We always have to keep both farmers and millers in mind as we look at variety development," says Beattie.
To meet farmer interests, he's looking for features such as higher yield, improved straw strength and "reasonable" maturity to suit Prairie growing conditions. And disease resistance can also be a concern, depending on different areas of the prairies.
On the milling side, he is looking for varieties with features such as white hulled, low hull percentage, high kernel plumpness and good test weight. Also, to meet milling and end-use requirements, oil content has to be below eight per cent and beta glucan levels a minimum of 4.5 per cent and preferably higher. Although protein content hasn't been a big concern in oats, some millers are now looking for higher protein varieties.
As a company always interested in good quality milling oats, Grain Miller's Tyson encourages growers to follow proper production practices.
"Oats have been treated in two ways over the years," says Tyson. "We have some growers who really pay attention to producing good quality oats and really treat it as a cash crop. And there are some producers who, depending on the year, may make it a last minute decision.
"But we always encourage growers to use good quality pedigree seed, select clean fields that are free of wild oats and apply proper fertility." He says oats need, on average, about 100 lbs of actual available nitrogen per acre, which may mean adding 40 to 60 lbs of nitrogen along with phosphorus, at time of seeding. Soil test results will provide specific recommendations.
Variety selection is also important – grow what the miller wants. Grain Millers, for example, has a variety list for growers that includes seven "recommended" varieties (including CS Camden and CDC Ruffian), along with seven other "acceptable" varieties. They also included a list of prohibited varieties – they aren't interested in feed, hull-less and forage type varieties.
Grain Millers offers production contracts to growers, including many long-time suppliers, but is always interested in talking to new suppliers as well. The company is just building a new elevator and office in Rycroft, in Alberta's Peace River region, to expand its oat collection area.
SGS Purchase of BioVision a 'Next-Level' Move
1 year ago
-
A Canadian seed testing company's purchase by a global food safety giant is a win-win for both parties.
SGS's recent acquisition of BioVision Seed Research means an improved offering for the newly formed company's clients, yes. But the purchase of BioVision by SGS is bigger than that.
"From a seed industry standpoint, this takes things to the next level," says Trevor Nysetvold, the new company's director of seed and crop in Canada.
SGS BioVision came into existence on Nov. 3, with the announced acquisition of BioVision by SGS, a major global inspection, verification, testing and certification company.
"For BioVision and for SGS, this was a natural pairing," says Nysetvold, the former BioVision's president and CEO.
"SGS' Canadian and global footprint in agriculture and food is tremendous. In fact, our company's beginnings originate in this industry," adds Fulvio Martinez, corporate communications manager for SGS North America.
Established in 1878, SGS helped transform grain trading in Europe by offering innovative agricultural inspection services. From its early days as a grain inspection house, the company has steadily grown into the industry leader, Martinez says. This has been done through continual improvement and innovation and through supporting its customers' operations by reducing risk and improving productivity.
Founded in 1996 and privately owned, BioVision Seed Research Ltd. employed 20 staff and generated revenues in excess of CAN$3.4 million in the last financial year. SGS today operates a network of over 2,000 offices and laboratories around the world, with more than 90,000 employees.
Going forward, SGS BioVision seed and crop services will offer comprehensive seed testing to assess the quality and health of seeds. The new company offers agricultural experience and expertise, innovative technologies, experienced staff and a unique global network.
"We hope the transfer of knowledge between us will enrich what we do at both the BioVision and SGS level," adds Martinez. "It's a fantastic win-win and chance for both of us to grow. We're not this big fish swallowing BioVision; we're excited about what BioVision brings to the network. We're going to learn from them and tap into their experience and talent."
BioVision came to the table with three accredited seed, grain and soil testing laboratories in Winnipeg, Man., as well as Edmonton and Grande Prairie, Alta., and offered testing across a broad variety of crops, supported by its fully accredited experts and laboratories (CFIA, CSI, ISO 9001:2008). "These services won't suffer," says Nysetvold. "Rather, they will be enhanced."
"We also welcome a team of skilled and accredited staff, including certified seed analysts and licensed inspectors."
The expanded offerings by SGS BioVision include a broad range of services, including seed testing for viability, vigour, germination and health; genetic and physical seed purity testing; GMO event testing; grain quality analysis; mycotoxin identification and quantification; herbicide trait testing; soil pathogen detection; and pedigreed seed crop inspection.
According to Nysetvold, existing BioVision clients will not see any difference in level of service, except the ability to provide more services.
Nysetvold says he expects further consolidation within the seed testing sector, and for others to follow the lead of SGS BioVision.
"There's succession planning with all organizations, and there are different drivers. I do see this happening down the road with others," he says. "For us, our reasons were very specific, very much focused on strengthening our offerings. We did this in order to broaden the scope of services we can offer to our clients.
"When we could see the strategies aligned, we realized this makes a lot of sense for us. And I think it will benefit the industry greatly."
Nysetvold adds the global presence of SGS means the relationship between the two entities goes well beyond Canada.
"We've worked in the seed and soil matrices for years. Now we can go into tissue and residue testing, food and product safety testing — things that are so important to our clients that they can now get under one banner."
— Janet Kanters and Marc Zienkiewicz
Alberta Youths Win Canadian Young Speakers for Agriculture Competition awards
1 year ago
-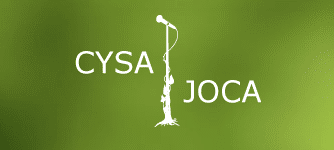 Lois Schultz from Wetaskiwin, Alta. is the senior champion of the Canadian Young Speakers for Agriculture (CYSA) Competition, and Quentin Albrecht from Holden, Alta., placed first runner-up in the junior division.
The 2017 competition took place Saturday, Nov. 4, at the Royal Agricultural Winter Fair in Toronto.
The 33rd edition of CYSA welcomed 27 competitors, aged 11 to 24, from across Canada who offered their insights and solutions regarding the following topics:
Working in agriculture is more than just farming.
Does digital farming have a place in the future of Canadian agriculture?
Farm gate to dinner plate: The importance of food traceability for Canadian consumers.
How will we feed 9 billion people by 2050?
Food waste: What is the global impact and who is responsible for making a change?
Other winners included senior first runner-up Maria Clemotte from Nanaimo, B.C. and second runner-up Jennifer Betzner of Lynden, Ont. Junior champion was Rosemund Ragetli from Winnipeg, Man. while second runner-up in the junior division was William Orr from Howick, Que.
Canadian Young Speakers for Agriculture is a national, bilingual competition that provides a platform for participants to share their opinions, ideas and concerns about the Canadian agri-food industry in a five- to seven-minute prepared speech.
Canada's youth are already preparing for the 2018 competition. Topics were announced following the seniors final round, and they are:
My view on diversity in Canadian agriculture.
Canadian agriculture needs more people – and this is how we're going to get them.
What is sustainability and why does it matter to Canadian agriculture?
The next big thing in Canadian agriculture is: _______
How can we educate urban populations about where our food comes from and the industry standards involved?
Each year, the renowned public speaking competition is held at the Royal Agricultural Winter Fair in Toronto. The competition is open to youth ages 11 to 24 with a passion for agriculture, whether raised on a farm, in the country or in the city.
Since the first competition held at the Royal Winter Fair in honour of the International Year of the Youth in 1985, it has gone on to become the premier public speaking event in Canada for young people interested in agriculture, with more than 950 participants over the years.
Saskatchewan Pulse Growers Licenses Distribution of Pulse Varieties Outside Saskatchewan
1 year ago
-
Saskatchewan Pulse Growers (SPG) has licensed the distribution rights for select Crop Development Centre (CDC) pulse varieties in provinces outside of Saskatchewan to SeCan and SeedNet for a 10-year period.
"Saskatchewan pulse producers contribute significant upfront funding towards the development of CDC varieties," says Carl Potts, executive director of SPG. "These contributions are made through SPG's investment of pulse levy towards the CDC pulse breeding program. In exchange for this investment, SPG ensures that Saskatchewan growers are provided with royalty-free access to CDC developed varieties."
By licensing the distribution of these varieties for sale in provinces outside of Saskatchewan, SPG is ensuring that growers in other provinces are paying for access to varieties developed by the CDC. Licensing the distribution rights will not impact Saskatchewan growers' ability to access these varieties royalty-free.
"By working together with SeCan and SeedNet, we are creating a mechanism for growers in Alberta and Manitoba, or other regions of Canada, to pay for access to CDC varieties through a seed-royalty system," says Potts.
SeCan and SeedNet are both looking forward to marketing CDC varieties to growers in provinces outside Saskatchewan beginning in the 2018-growing season.
"SeCan members have grown CDC varieties in the past and we felt it was critical to ensure that our members continued to have access to the varieties," says Todd Hyra, Business Manager for Western Canada with SeCan. "With more than 500 independent member companies in Western Canada, SeCan is ideally suited to ensure that the CDC varieties are broadly available across all areas of adaptation."
"SeedNet wants to provide growers with the best genetics to satisfy the increasing demand for pulse crops in Alberta, Manitoba, and the BC Peace," says Elizabeth Tokariuk, General Manager for SeedNet. "Each farm is unique, so SeedNet means to provide a range of varieties from the many excellent Canadian breeders, which certainly include those at CDC in Saskatoon."
For more information, visit http://saskpulse.com/growing/varieties/.
Canadian Wheat Research Coalition formed
1 year ago
-
The Alberta Wheat Commission (AWC), the Saskatchewan Wheat Development Commission (Sask Wheat) and the Manitoba Wheat and Barley Growers Association (MWBGA) have announced the formation of the Canadian Wheat Research Coalition (CWRC), a federal not-for-profit corporation that will facilitate long-term investments aimed at improving profitability and competitiveness for western Canadian wheat farmers.
The CWRC will facilitate a collaborative approach to producer funding of regional and national research projects in variety development and agronomy including the next Canadian National Wheat Cluster and core wheat breeding agreements with Agriculture and Agri-Food Canada and universities. Additional regional projects that align with variety development and agronomic priorities will also be considered for funding through the CWRC.
"Most of the best performing wheat varieties available to farmers are the result of producer-funded wheat breeding efforts," said Kevin Auch, AWC chair and CWRC director. "I look forward to working with my provincial counterparts to continue this work with the goal of seeing new, high performing varieties that result in better returns and increased competitiveness for farmers."
The three wheat commissions will serve as founding members on the farmer-led board of directors. The structure allows for additional producer or private sector groups that share an interest in advancing wheat research in Canada to join as organizational members. This inclusive arrangement provides a platform for the CWRC to pursue new public, private, producer partnerships (4Ps).
"Producer collaboration and funding has been important to sustaining Canada's wheat research and variety development programs," said Bill Gehl, Sask Wheat chair. "The commissions working together under the CWRC will enhance the role of producers in supporting the research community."
The formation of the CWRC directly follows the commissions' increased responsibility in funding core wheat breeding agreements and the national wheat cluster, coinciding with the end of the Western Canadian Deduction (WCD) on July 31, 2017. Under the previous structure, the Western Grains Research Foundation (WGRF) led these research initiatives through WCD funding. In preparation for the end of the WCD, the commissions signed a Memorandum of Understanding (MOU) outlining their agreement to partner in setting variety development priorities and funding commitments that meet the needs of wheat farmers in Western Canada. As a result of the MOU, the commissions will ensure continuity in new spring wheat variety development is maintained through the CWRC, and will continue to engage WGRF as a key player through this transition. Project funding will be shared on a proportionate basis by commissions based on check-off revenue.
"With the end of the WCD, we look forward to working with our fellow wheat commissions in taking on increased responsibility related to variety development," said Cale Jeffries, MWBGA director and CWRC board member.
The CWRC will be administered by a host commission, which will rotate every three years starting with Sask Wheat. The CWRC's first board will consist of eight farmers including Kevin Auch, Jason Saunders and Terry Young representing AWC; Ken Rosaasen, Glenn Tait and Laura Reiter representing Sask Wheat; and Cale Jeffries and Dylan Wiebe representing MWBGA.
CSGA Unveils Strategic Plan
1 year ago
-
Strategic Plan 2017–2023 confirms our core responsibility to work closely with our partners in government and industry and to build on our longstanding commitment to deliver and promote a flexible, responsive, and cost-effective seed regulatory certification system for Canada and Canadians.
This plan is of vital importance to our members and our association, but also to the seed industry and the broad Canadian agricultural sector whose success we enable. An integral part of the agricultural and agri-food value chain, the seed industry in Canada employs more than 57,000 people and contributes $5.6 billion in economic impact – both directly and indirectly – to our economy.
In developing this Strategic Plan, we have begun to lay out a roadmap that not only addresses the immediate question of "what can we do to fine tune our seed certification and regulatory system and make it more effective and user friendly now" but also considers the larger questions of "whether our current seed system is sustainable and what will a next generation seed system need to look like for seed growers, the seed industry and the agriculture sector to thrive in the future, particularly in the face of the wave of technological and structural change that is already upon us". More than ever before, the seed sector is a key enabler of innovation and growth for the entire Canadian agriculture industry.
Recognizing that seed growers are the heart of the sector, this Strategic Plan confirms that CSGA is a science-based organization that supports a competitive Canadian agriculture sector and maintains Canada's reputation as a respected global leader in seed quality assurance and genetic traceability.
We wish to thank each and every person who shared their thoughts and ideas, and helped make this Plan what it is. And we look forward to working together with you to implement the ambitious agenda embodied within it.
Reminder: Grading Changes for Western Canada
1 year ago
-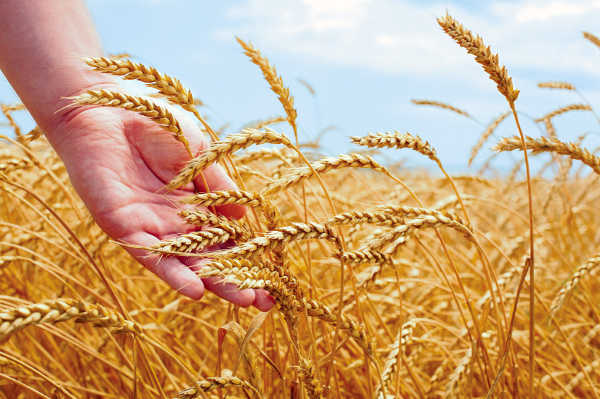 The Canadian Grain Commission reminds farmers of the following grain grading changes for the 2017 to 2018 crop year in Western Canada, which take effect August 1, 2017:
Adding an ergot tolerance of 0.05 per cent in all grades of fababeans and chickpeas
Changing the tolerance for grasshopper and army worm damage from eight per cent to six per cent in No. 3 Canada Western Red Spring, No. 3 Canada Western Hard White Spring and No. 3 Canada Northern Hard Red wheat
he tolerance for grasshopper and army worm damage was tightened after research showed that 8% grasshopper and army worm damage can impact end-use functionality
Official Grain Grading Guide 2017