Agricultural Societies to Cut Costs and Emissions
2 years ago
-
Agricultural societies operate more than 700 facilities across the province, including hockey rinks, curling rinks, community halls and facilities that serve rodeos and fairs. This new $10-million grant program will support technologies that help them reduce greenhouse gas emissions and facility operating cost, including improving lighting, heating, ventilation and rink/arena equipment.
"Alberta's agricultural sector wants to do its part to reduce greenhouse gas emissions," said Oneil Carlier, Minister of Agriculture and Forestry. "This one-time investment will allow our agricultural societies to demonstrate environmental leadership, while continuing to enhance the quality of life in communities they serve."
An estimated 260 agriculture societies that operate facilities will be eligible for the funding to help them with the more than 3,000 community activities they're involved in each year, such as rodeos, fairs, farmers' markets, 4-H activities, agriculture and farm safety education, and scholarships.
"Many of Alberta's agricultural facilities are aging, and this grant will provide an opportunity to update buildings, improve energy efficiency and reduce increasing operating costs in the long term," Tim Carson, CEO, Alberta Association of Agricultural Societies said. "Our ag societies, and these facilities, are essential to a high quality of life for Albertans, and this support helps relieve some of the rising financial pressure on societies so they can continue to do important work in their communities."
The program will be paid for through 2018-19 Climate Leadership Plan funds. Eligible initiatives under the grant program include retroactive and future activities that are measurable, increase energy efficiency and reduce greenhouse gas emissions, with results being reportable to the Alberta Climate Change Office.
Source: Government of Alberta
Alberta Canola Producers 2019 Board of Directors
2 years ago
-
The 29th Annual General Meeting of the Alberta Canola Producers Commission was held January 29 at the FarmTech Conference in Edmonton. Following the Annual General Meeting, the Board elected John Guelly from Westlock as the new Chair, and Kevin Serfas of Turin as the new Vice-Chair.
Alberta Canola is pleased to welcome two new directors to the Board:
Wayne Schneider of Nisku, replacing Renn Breitkreuz in region 6
Roger Chevraux of Killam, replacing Dale Uglem in region 11
No nominations were received for region 12, where Brian Hildebrand retired from the Board. Growers that are interested in representing region 12 should visit albertacanola.com/elections
The Board of Alberta Canola would like to thank outgoing directors Renn Breitkreuz, Dale Uglem, and Brian Hildebrand for all the hard work they have done on behalf of Alberta's canola farmers.
Renn joined the Board in 2014 and served on a variety of Board committees, and represented Alberta Canola on the Canadian Canola Growers Association (CCGA) Board as well as Vice Chair and Chair of the Board.
Dale joined the Board in 2016 and served on the Grower Relations & Extension and Research committees, represented Alberta Canola on the Board of the CCGA and served as Chair of the FarmTech Planning committee.
Brian joined the Board in 2017 and served on the Research and Government & Industry Affairs committees.
Visit albertacanola.com/about for more information on the Board of Directors, the committees that guide the board, and Alberta Canola's regions.
The mission of Alberta Canola is to support the long term success of canola farmers in Alberta through research, extension, consumer engagement, and advocacy for canola farmers.
Source: Alberta Canola
Viewpoints: Looking for Win-Win Scenarios
2 years ago
-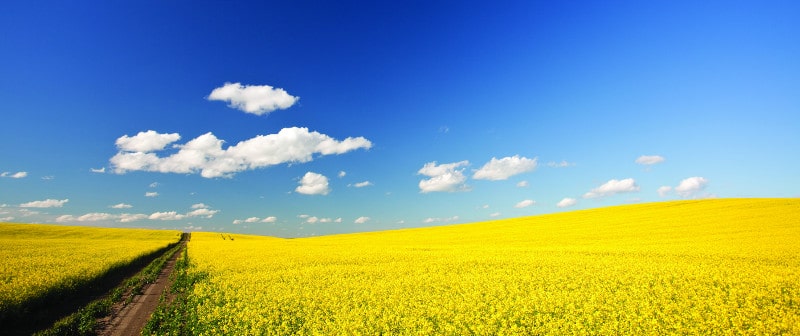 From the future of variety development, regional variety trials, and value capture models in Canada, to the importance of applied research groups in Alberta, Alan Hall, Agricultural Research and Extension Council of Alberta's executive director, shares his thoughts with Alberta Seed Guide on the shifts taking place within the province and the country.
ASG: Do you see any shifts occurring in seed variety development or regional seed trialing?
AH: Over time, we're seeing more varieties being developed by private companies as opposed to government or university breeding programs — that's an evolution. We've already seen this happen in canola. It's beginning to happen in pulses, and we're seeing it in cereals. We're going to see more of that, particularly in the wheat area.
With that, will come changes to how variety trial work is financed. Right now, it's financed from fees paid by variety owners or those who have distribution rights. To some degree, the trials are subsidized. For example, the applied research groups that I'm involved with, they don't get full cost recovery on the trial work they do, but they still do it because it's very useful to farmers in their areas, and these associations are owned and operated by farmers. However, I suspect over time they'll want to move to a more self-sufficient business model.
Farmers want reliable, comparative data to help them select varieties. They want to see head-to-head data about different varieties from public and private breeding programs, to determine how they perform under the same conditions, relative to each other — that helps farmers with their selection process. Farmers value this consumer report style where there are neutral third parties doing the testing.
ASG: Why are the protocols put in place for regional variety trials so important?
AH: Protocols are important to keep the data that's being collected consistent — so that you're comparing apples with apples. For example, if organization number one designed their own trials and organization number two designed their trials differently, and company number three did them differently yet again, we wouldn't be able to roll that data together and get anything meaningful out of it in terms of statistical analysis.
Having common protocols is critical for solid, dependable data that can be pulled together and analysed. It ramps up the quality and confidence in the results, otherwise all you've got is a collection of anecdotal information.
Every year a breeder science committee reviews the process and what adjustments need to be made, whether that's protocol design or the operations of the program. There is scientific oversight to maintain quality.
ASG: How do you see the future shaping up with more varieties developed by private companies? What have other countries experienced having undergone similar shifts?
AH: If we look at the canola industry in Canada, what it has done is it has given farmers considerably more choices. The number of varieties available to them will be significantly larger than what's currently there, which will increase the need for regional testing.
If we look at Australia, they have what's called the National Variety Testing Program. Australia has university-, government-, and privately-generated varieties, which is a similar mix to what we have here. The program involves more than 600 sites across the country where varieties are trialed. What they have found is microclimates affect a variety's performance. For example, when the same variety is grown at two different sites, say, 40 miles apart, that variety may perform better at one site simply because of changes in soil or the agroclimate.
From this, they have found niche opportunities for varieties in Australia. Having many varieties available improve the odds that farmers will find one that fits their niche. This is highly valued by Australian farmers, and they say is most helpful to their bottom lines in the variety selection process.
In Canada, we have a limited number of sites, and for some farmers they can be a hundred miles away. As private companies come on board with more breeding, in a perfect world, we will see a more robust regional variety trialing process than what we have in the province today, which is in the neighborhood of 20 to 25 sites. Perhaps in the future that might be 300 to 400 sites in Western Canada. I have a suspicion it could be a growth area in terms of trialing. How do you finance something like that? It takes more money. It takes more in-field delivery capacity to run the plots.
In Australia, the national variety testing program is funded through the Grains Research and Development Corporation. Farmers support the organization with a one per cent of sales levy, which is sort of like our checkoff system in Canada.
This farmer-run organization takes in about $150 million per year in checkoff money as well as another $40 million from the Australian government and $10 million generated from intellectual property. The organization funds a lot of research and development in various areas, such as agronomy, cropping practices and genetics, but one of the key benefits it provides is the regional variety trial testing. Farmers in Australia love it.
I'm not sure if, over time, something like this will emerge in Western Canada. There has been lots of coffee talk about that sort of an approach, but I don't see any evidence that western Canadian farmers are moving in that direction at this point.
ASG: Do you have any thoughts about current and future funding models for agricultural research?
AH: One of the reasons for our trip to Australia was to look at how that country is organized and conducts its affairs. The Grains Research and Development Corporation model is great. Basically, what it has done is it has provided a good scale of operation — with $200 million you can do a few things. So, they're not fragmented and it's very well organized.
They have a good committee system from the local level right up to the national level, so there is farmer input and farmer guidance to GRDC activities all the way along. The board of governance is farmer-dominated, albeit there are other people on the board as well, but the majority are farmers, and a farmer is always the board chair.
It was interesting to see the GRDC's ability to react quickly with funds. It was probably 15 years ago now that chickpeas were getting pretty common in Australia. It got to the point where farmers started experiencing some disease pressures in their crops. The GRDC simply stated, "We're going to solve this problem." They didn't solve it with a small project here and there. The GRDC basically threw a few million dollars on the table, organized a team of plant researchers, and they solved the problem within two to three years.
They're able to get things organized because of the scale they operate at. If that was Canada, you might see a whole series of small projects, and in ten years you'd still be spinning tires.
We don't react as quickly because we don't have the same set of resources to work with. When I say "we" I'm talking about all the stakeholders, not just any one group. Typically, if we have a problem we look to government — we knock on Ag Canada's door. In Australia, with the GRDC model and significant revenues at hand, they're not going to the government to ask for help, they're going to the government saying "We're doing this, and if you want to be involved we'd welcome you, but we're going to do it anyway." It's a different mindset.
ASG: Could the Australian funding model work in Canada?
AH: Just because it works there doesn't mean it'll work here because people think differently and there are cultural differences, et cetera. You have to work it through. Right now, we operate on seed royalties. There's a limited income from seed royalties that goes back into supporting breeding programs.
In Australia, they implemented end-point royalties. Farmers are paying royalties on all of the crops they produce with a variety as opposed to paying a royalty on the seed. That model has generated significant revenues for ramping up breeding programs. They have evolved from being relatively small — and running on nickels and dimes — to really strong breeding programs because they have a good revenue stream through end-point royalties.
When that system came in around the year 2000, had Australian farmers been able to vote on it, they would have turned it down. All they could see was money going out the door. But today, they would not want it taken away. Australian farmers say they love the system because they get better varieties quicker than they would without the end-point royalty system. Now they think of it not as a cost but as an investment. However, it took a decade to get there.
ASG: How do you think an end-point royalty model would be received here?
AH: The way farmers know it's a good thing, is if they get a return in their pocketbooks from the investments they're making. Unfortunately, it takes a leap of faith. You have to do it in order to see if you get a return on investment. I don't know how they will get past that, but that's where some of the discussions on this are going.
End-point royalties provide Australian seed companies with a better revenue stream, so they are ramping up their breeding efforts. Australian farmers are putting more money into the system, but over time they found they were getting better results in terms of varietal performance. Farmers told us they're capturing value with their yields or disease resistance, or whatever it might be, and the companies are capturing value in that they have added revenues to operate breeding. It's a win-win scenario.
However, when the system was implemented not everybody looked at it that way, but farmers have come around to that way of thinking after a decade's experience. I think it will be the same thing in Canada. If Canadian farmers want to go down that road, then there'll be some angst in the early years. They'll wonder why all this money is going out with nothing coming back. However, if it's well run, they'll get returns. Over the longer term, they'll wonder why they were so worried.
ASG: Where are farmers getting value for their money with respect to research in Alberta?
AH: The applied research groups in the province are filling a very critical piece. These groups are adapting and applying varieties and technologies so they work at the local level, bridging the gap between regional farm needs and the materials released by research stations and universities. The groups also work with farmers to develop better practices to deal with issues farmers are facing, like disease or drought.
Those organizations are owned by farmers and run by farmers and are providing some solid information back to farmers to incorporate into their operations.
The applied research groups are active on two fronts — on the crop front and the forage and beef front. Those organizations are running on nickels and dimes. We need to get behind these groups because they're doing excellent work, especially in remote locations, such as Oyen, Falher and Fort Vermilion. And it could only get better if they have more resources to work with.
Those groups, such as the MacKenzie Applied Research Association and SARDA Ag Research, exist in various forms right across the province. Information, varieties or technologies from research stations or universities don't always work in these regions without some adaptations.
For instance, these regions experience different climate conditions and have five or six hours of extra daylight in summertime — they've got more in common with northern Russia than they do the southern Prairies. Those research groups are developing information that's very useful to farmers in those areas.
Farmers need to keep the foot on the gas directing these groups to make sure they're working on the problems, barriers, or opportunities that affect their farm businesses. If they're doing the right work for farmers, and they do it well, it seems to me we have another win-win situation.
Retailers, Growers Protect Midge Tolerant Wheat
2 years ago
-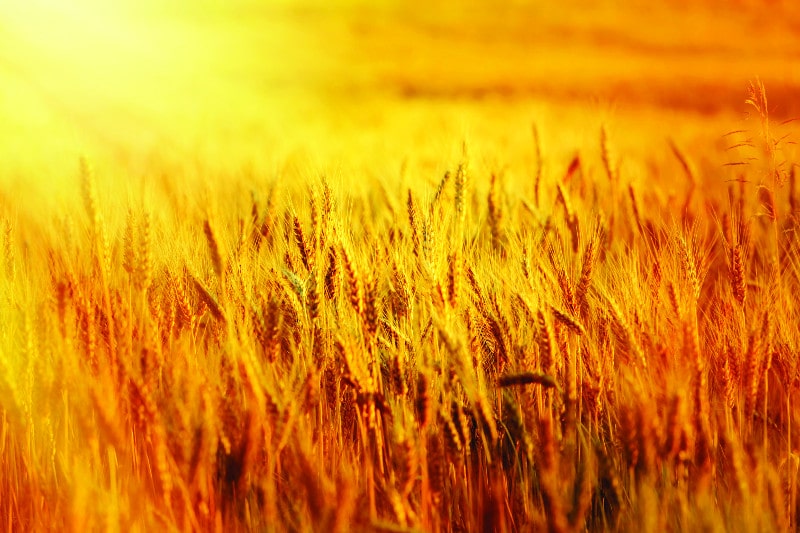 As more midge tolerant wheat varieties become available to help Alberta growers defend against the orange wheat blossom midge, protection of Sm1— the one and only midge tolerance gene — is increasingly important. Proper stewardship takes the combined effort of retailers and growers to ensure the technology remains viable well into the future.
Lee Markert has been growing certified midge tolerant wheat seed on his 5,000-acre pedigreed seed farm near Vulcan since its launch in 2009. His success is two-fold with the specific varieties — strong yield and natural midge tolerance through the Sm1 gene.
The dual attributes are attractive to Markert, who is also an advocate of the midge tolerant wheat Stewardship Agreement. "I think it's absolutely necessary," he says of the agreement that requires retailers and growers to use the technology responsibly.
"As we see certain resistance breakdowns in agriculture, it's very important to be cognizant of what could happen if we aren't concerned with the resistance. The Stewardship Agreementhad the right mindset from the beginning."
The agreement, which has been in place since the launch of midge tolerant wheat, went online for the 2018 growing season. The first year for tracking the movement of certified midge tolerant wheat seed from production to the farmer with a web-based system has proven to be a success. The Midge Tolerant Wheat Stewardship Assurance Site (MTWSAS) is used by seed distributors, seed retailers and seed growers to create electronically signed Stewardship Agreements and to post sales transactions.
Use It (Properly) Or Lose It
In order to sell Midge Tolerant Wheat seed, retailers must complete an online training program, which takes about 20 minutes, and sign a Retailer Agreement. They must also make sure the growers they are selling to have signed an agreement and understand their responsibilities. Limiting the use of farm-saved seed to one generation past certified ensures that the refuge stays at an effective rate; the refuge in farm-saved seed may change substantially over multiple generations and not provide adequate protection. By adhering to the refuge system, research scientists estimate it will take between 90 and 100 years for resistance to break down.
For Markert, this education is critical to his customers and he doesn't mind spending extra time to tout the benefits.
"Farmers are generally striving to be good stewards of the land and industry," he says. "The issue of midge is an educational disconnect only because some have never dealt with resistance in the past. It's pretty easy to get across the importance of the Sm1 gene to the vast majority of growers. If we don't preserve it, we could lose it forever. The ramification could be pretty devastating, especially in certain geographies in Canada."
Agreements for both retailers and growers are digital and evergreen, meaning a person only must sign once and that will allow them to purchase midge tolerant wheat varieties now and in the future without going through paperwork every time. In addition, retailers can track sales online through the MTWSAS. As an added benefit, the retailer training is also approved for CEU credits by Certified Crop Advisors as well as the Alberta Institute of Agrologists.
Growers Value Stewardship Agreement
One of Markert's customers is Elaine Bellamy who farms 10,000 acres near Strathmore in Wheatland County. For her, planting such midge tolerant wheat varieties and adhering to the Stewardship Agreement makes good sense.
"There's value because I am eliminating the use of a pesticide on my grain and a cost I could possibly face," she says. "It's also really difficult to scout for midge because the window is so narrow. If you're out at night and the wind is blowing you won't see them, and if you have many fields you won't get to them all in time."
For Bellamy, she hasn't had serious issues with midge since 2009, and she intends to keep it that way. After all, the technology could be rendered ineffective if not properly handled by farmers. Her hope is that other farmers will follow midge tolerant wheat protocols for agronomic and business reasons.
"There's just so many risks to farming, if you can mitigate one of those risks at a minimal cost, why wouldn't you?" she says.
For more information about midge tolerance and the Stewardship Agreement, visit midgetolerantwheat.ca.
Tax Credit Rate For Alberta Canola Producers In 2018 Is 17.43 Per Cent
2 years ago
-
Canola growers in Alberta that do not request a refund of their check off from the Alberta Canola Producers Commission qualify for a tax credit for the 2018 tax year.
The Scientific Research and Experimental Development (SR&ED) tax credit allows canola growers to claim the tax credit for that portion of the check off paid that was used to fund qualifying research.
"The tax credit is an additional benefit for growers who pay check-off on crops like canola", says John Guelly a farmer from Westlock, Alberta and the Chair of Alberta Canola's research committee. "Farmers are funding research into finding solutions to agronomic issues like clubroot, while being able to capture some of that investment back at tax time."
The tax credit rate for Alberta canola producers in 2018 is 17.43 percent. For example, if an individual grower paid $100.00 in check off to Alberta Canola in 2018, $17.43 is the eligible amount to be earned as the tax credit.
The tax credit can:
offset federal taxes owing in the current year,
be received as a tax refund,
be carried forward up to 10 years to offset federal taxes owing, or
be carried back 3 years to reduce federal taxes paid in those years.
Individual producers must file a T2038 (IND). Farm corporations must file form T2SCH31.
For more information, contact the Canada Revenue Agency or your accountant.
More information on the SR&ED tax credit can be found on the Canada Revenue Agency Website at www.cra-arc.gc.ca/txcrdt/sred-rsde
Source: Alberta Canola
Seek and Destroy: The Control Of Herbicide-Resistant Weeds Through Seed Destruction
2 years ago
-
According to Breanne Tidemann, a field agronomy scientist with Agriculture and Agri-Food Canada based in Lacombe, Alta., herbicide resistance is continuing to increase in terms of how common it is, as well as how challenging it is to manage.
"With each new herbicide-resistant weed, herbicide options become more restricted. With wild oat as an example, we have biotypes on the Prairies resistant to group 1 and 2 herbicides quite commonly, but there is also resistance to group 8, 14 and 15 products. That really limits herbicide options," she says.
Tidemann and her colleagues have been exploring other avenues of control, chiefly a machine designed to destroy weed seed at harvest. Funding for the research, which started in 2017, is being provided by the Alberta Canola Producers Commission, Alberta Wheat Commission, Saskatchewan Wheat Development Commission and the Western Grains Research Foundation.
"In my opinion, the answer to herbicide resistance isn't another jug of chemical," she says. "We need to use multiple methods of managing weeds, and to me, it only makes sense to start targeting the seeds. Why let surviving weeds — the ones most likely to have new resistance traits — put their seeds into the seed bank to be a problem next year? I think seed destruction could play a key role in managing herbicide-resistant weeds in the, hopefully, near future."
Ian Epp agrees. He says in addition to reducing the total number of weed seeds entering the weed seed bank, harvest seed management is also beneficial in reducing the spread of weed species, including herbicide-resistant weeds, within a field. "Combines represent one of the best dispersal mechanisms available to weeds," says the Saskatchewan-based agronomy specialist with the Canola Council of Canada.
"Seeds that enter the combine may be spread up to several hundred feet away from the initial mother plant, which for patchy weeds, or seeds from a newly-introduced herbicide-resistant biotype, represents an efficient method of establishing new patches and rapidly becoming a widespread field problem."
This may result, he says, in growers using otherwise too expensive or intensive 'patch' management strategies to deal with, or delay, a weed problem. He firmly believes that reducing the number of seeds entering the seed bank, and/or manipulating where they enter the seed bank, are two important tools for managing an ever-changing composition of weeds in any field.
Current Research
In 2017 and 2018, Tidemann and her team experimented with seed destruction in 20 producer fields in Alberta, and the trials will continue for two more years to determine the effects of this technique on surviving populations. "We took weed counts this spring, but that data isn't summarized yet."
She's using the Harrington Seed Destructor (HSD), invented in Australia, a device that's towed behind the combine and features a cage mill that crushes the chaff — and the weed seeds the chaff contains. Speed of chaff movement is critical for the system to work best, and Tidemann has also found that farmers should wait until green or tough material has had a chance to do some drying.
The tow-behind HSD model is actually no longer on the market, but the firm offers the Integrated Harrington Seed Destructor (iHSD) that mounts directly onto the combine. Australian researchers have shown that the HSD and iHSD provide similar results. There is also a competitor called the Seed Terminator.
As far as Tidemann is aware, there are no published research results about the performance of the iHSD or its competitor, but she says a number of producers are using the iHSD in Australia, and there is also one being used in Canada, north of Saskatoon. She's heard that both of the mill systems on that unit ran into some wear issues last harvest, and that some modifications are being tried.
Mechanics of Destruction
In order for a seed destruction system to be effective, the weed seeds obviously need to be in the chaff. Cleavers and volunteer canola work well, but chickweed seed doesn't because it's so close to the ground and producers don't want to chance equipment damage by cutting at that level. Tumble weed also presents a similar issue — as does wild oat, but for a different reason.
During Tidemann's PhD studies, she found that wild oat seems to shed its seed prior to crop harvest. "So, what we did is we compared early-maturing crops (peas followed by winter wheat) to 'normal' maturity crops (wheat and canola) to late-maturing crops (faba bean and flax)," she says. "We collected chaff off the plots when we harvested and counted how many wild oats we collected in each plot (which would be the ones to go through something like an HSD). We also compared swathing and straight cutting in each of those rotations. The idea was that we should collect the most wild oats in early-maturing crops, and should collect more by swathing versus straight cutting."
Preliminary results show that more wild oat seeds are collected when crops are swathed, but Tidemann says more are not necessarily collected with earlier-maturing crops. "We still have to do a final analysis on this data to see if those preliminary results are true at all sites and years, and then we need to try and figure out why," she says. "It's possible that wild oats are more variable than we suspected, which makes it harder to manipulate agronomics to collect more seeds. More to come on this project in the next year or so."
Tidemann notes that a couple of producers in the province are trialing a harvest weed seed control method called chaff lining (see sidebar) that's less expensive than seed destructors. At this point, she doesn't think most producers see the cost of seed destructor systems being worthwhile.Epp reports that the iHSD currently costs about $150,000 and the Seed Terminator rings in at about $100,000. However, while Tidemann states that something like chaff lining may be easier to adopt initially, a lot of the same operational principles apply in terms of, for example, seed capture/retention issues.
In terms of when seed smashers might be used on a widespread basis, Tidemann says that at least two other factors are at play besides cost of the equipment, including her research results and the rate of spread of herbicide resistance. "I hope over the next few years we start seeing interested producers. I hope to do some more exploration into what's going on with wild oat seed retention, and also look forward to trialing something like chaff lining."
An enjoyable part of Tidemann's work is seeing producers get interested in ways of solving problems like weed control. "They have so many ideas and so many different perspectives about what will work on their farm and why," she says. "I love hearing from them and hearing what they're thinking about trying."
Another Look: Chaff Lining Research in Australia
Chaff lining is the practice of concentrating chaff in a narrow row between stubble rows directly behind the harvester. An August 2018 University of Western Australia report states that use of chaff lining has risen rapidly in that country over the last two years. "A survey of WeedSmart subscribers," states the report, "shows the percentage of growers using chaff lining increased from 6% in 2016 to 26% in 2017."WeedSmart is an industry-led initiative to enhance on-farm practices and promote the long-term sustainability of herbicide use.
Recent studiesheaded by Annie Ruttledge, from the Department of Agriculture and Fisheries in Toowoomba, Australia, show that use of chaff lining or chaff tramlining — when chaff material is concentrated on dedicated tramlines in controlled traffic farming systems — does concentrate weed seeds into a narrow area, and that heavy layers of chaff lead to better suppression of weed emergence.
"Small seeded broadleaf weeds, for example common sow thistle, are more easily suppressed than grass weeds with larger seeds, such as annual ryegrass. Thick tramlines and chaff lines reduce, but do not prevent, weed emergence, so other measures may be needed to control weeds in tramlines/chaff lines, for example, spraying the tramlines with a shielded sprayer," says Ruttledge.
For more information go to https://weedsmart.org.au/how-chaff-lining-works/and https://ahri.uwa.edu.au/chaff-liningtoo-good-to-be-true/.
After The Harvest Of 2018, Should Growers Use Saved Or Certified Seed In 2019?
2 years ago
-
It was a hard harvest in Alberta in 2018. Due to the wet, cold and snowy conditions in September and October, there were estimates that more than five per cent of all crops had yet to be harvested at the beginning of November.
After a hard year, bin-run seed may be tempting — it's still sometimes used by Alberta producers. Although it may seem to be the best option, especially in terms of cost, is another look at that choice needed?
First, let's examine the March 2018 report called Overview of Certified Seed and Farmer Saved Seed released by the Economics and Competitiveness Branch of the Government of Alberta. "Farmers saving seed is cost-effective almost all the time," the authors state. "However, they are increasing their risks of reduced yield due to decreased seed genetic purity and tolerance to drought and disease to name a few."
The authors add, individual farm assessment aside, producers "can generally price in about a $3.75/bushel price premium [in wheat] for access to new genetics, increased tolerances and convenience of purchasing certified seed," and "when commercial prices are stable, the seed costs are often less than the $3.75/bushel threshold."
Saved seed must be cleaned and treated, and often germination tests are required. Quality can vary greatly. Certified seed has a risk-assurance program included with purchase, assuring growers the seed has met very high standards for quality and varietal and mechanical purity, which is verified through third-party analysis.
Current Use
As is commonly known, use of certified seed verses saved seed varies by crop kind. "I expect in Alberta and most of Canada, hybrid canola, for example, is almost exclusively grown from certified seed," says Roy van Wyk, executive director at the Canadian Seed Institute.
This is confirmed in a recent JRG Consulting Group and SJT Solutions report for the Seed Synergy Collaboration Group called Canada's Seed System: Economic Impact Assessment and Risk Analysis, which estimates the use of certified seed as a percentage for a number of the major crop kinds.
The report states, "The highest usage occurs in Eastern Canada, with over 50 per cent of wheat acreage planted with certified seed. In Western Canada, use of certified seed can be as low as 13 per cent as is the case with durum wheat.Use of certified seed in Quebec is much higher due to the requirement that any crop insured acreage must be sown with certified seed.… For soybeans and canola, acreage seeded with certified seed can range between 95 per cent and 100 per cent across Canada, due to technology use agreements."
Morgan Webb, senior accredited seed analyst with Seed Check Technologies in Leduc, Alta., says hybrid crops like canola and corn have an extremely high percentage of certified seed use. Additionally, forage crops have a high percentage of uptake in pedigreed seed, he says, and "there has been a swing towards using pedigreed seed in peas, cereals, and soybeans as fantastic new varieties hit the market."
From 1970 to the 1990s, Randy Preater, a former manager and now advisor with the Canadian Seed Growers' Association, has only ever used saved seed for growing his on-farm feed barley when he farmed near New Liskeard, Ont.
"There really wasn't as much economic incentive to buy high-quality seed of a new variety in that situation with low input costs, and I had a trusted seed cleaner in my neighbour," says Preater. However, his canola and pearl barley contract crops were planted with certified seed, in addition to some other crops. "For my alfalfa-timothy-brome hay crops, I also planted certified seed to make sure I was getting germination and purity or weed seed guarantees, and a variety well adapted to local conditions with a high tolerance to winter kill.
"I think the potential variation from year to year is a very important consideration when looking at using saved seed. Seed quality can be all over the map from one year to the next due to many factors, especially harvest weather," says Preater. "It's a business decision that has to be costed out, but with today's higher input costs, I think major yield improvements and disease resistance are very important factors. Even for self-pollinated crops, there is also a real risk of reduced expression of the valuable traits of a variety over several generations of using saved seed."
First-Hand Look
In his long, first-hand experience, Webb says he hasn't seen the quality of certified or saved seed change much over time. "Certified seed quality has had a long history of being reliable, traceable, monitored and able to provide new genetics to the market. All of the great things about that system are luckily still in place," he says.
"Saved seed can sometimes be great, but the quality of it has always been all over the map. Disease levels, varietal contamination, weed and other crop content are just not monitored to the same level in most non-pedigreed seed production. I would say the quality of certified seed in Canada is very high."
Webb has gone out on many field inspections and he's very impressed by the attention and work a pedigreed seed grower puts into a seed crop. He says seed growers spend a great deal of time choosing appropriate varieties, carefully planning rotations and cleaning equipment, as well as ensuring previous land use doesn't impede quality and protecting the crop from both pollen and physical contamination.
Webb says growers of pedigreed seed also test the samples for quality many times — at harvest, during cleaning and in the spring — for germination, vigour and disease. "They want to make sure the product they sell is the best it can be. They have purity standard requirements to meet as well, so invasive weed seeds and other weeds, crops and diseases like ergot and smut are kept at [zero] or manageable levels."
Purchase of certified seed also supports innovation and development of new traits and varieties. "New varieties and crop kinds seem to be getting more important as we face more and more unpredictable production and harvest weather," says Webb.
Quick Facts from the report Overview of Certified Seed and Farmer Saved Seed by the Economics and Competitiveness Branch of the Government of Alberta
To calculate saved seed requirements, producers should save an amount that includes an additional 10 per cent for cleanout. "It is also advisable to have extra bushels available in case the grain is mishandled, the seeder malfunctions or a reseeding scenario arises," states the report.
In wheat, the single biggest cost associated with saving seed is the foregone opportunity to receive commercial value for harvest. In addition, the cost of saved seed for wheat includes storage cost for about six months, cleaning costs — including running grain through an optical/colour sorter, which is considered to be standard practice — elevation and trucking costs for cleaning and labour.
As the price of wheat decreases, the relative costs of saving seed increases.
AgSafe Alberta Society Provides A Full Slate Of Safety Training
2 years ago
-
Since Alberta's Bill 6, The Enhanced Protection for Farm and Ranch Workers Act, came into effect on Jan. 1, 2016, one organization — AgSafe Alberta Society — has been working diligently to develop and deliver farm safety management tools, resources and programs for farmers and ranchers.
According to Jody Wacowich, the overall goal of AgSafe Alberta is to empower farmers and ranchers to integrate practical safety management programs into their everyday operations, in order to prevent illness and injury for everyone involved on the farm.
"Currently in agriculture we lose an average of 18 people per year in Alberta to fatalities," she said. "There aren't any other industries that have numbers that high. We'd like to see everybody get home safely at the end of the day."
Prior to the Enhanced Protection for Farm and Ranch Workers Act, Alberta was the only province without comprehensive health and safety laws for farm and ranch workers.
AgSafe Alberta develops programming and additional resources to help farmers and ranchers implement the rules. According to Wacowich, AgSafe works with commodity groups, agriculture societies and agriculture service boards to assist them in getting the ag safety message out to farms and ranches across the province.
"We currently have three advisors who do a number of things — they can visit a farm and go over a hazard assessment, they can help design a safety plan, and they can put on workshops, anything from an introductory informational workshop to a couple of hours of focusing on a specific part of safety, such as hazard assessment," she notes.
On Dec. 1, 2018, technical rules for workplace health and safety, developed in collaboration with farmers and ranchers, and with the consensus of the AgCoalition, went into effect on Alberta farms and ranches, including some provisions unique to the agriculture sector.
It's important to note that Bill 6 affects only Alberta farm and ranch producers with waged workers who are not the owner or related to the owner. This means family members can still participate in farming operations as they always have, and neighbours can still volunteer to help each other out.
Wacowichsays farms without employees can still learn a lot by attending a safety workshop and/or having an AgSafe advisor visit the farm. "I think even for family farms that don't have employees, it's a great place to have a conversation. How are 'we as a family going to mitigate accidents?' And, 'these are the steps everybody will take when we go to do something so that we make sure nobody gets hurt.'"
Even once all family members are clear on the safety "rules" of the farm, the same can't be said for visitors. Wacowich says part of the conversation is knowing how to communicate farm safety rules to anyone who visits, especially when it involves children.
"So, we're going to say the lagoon is off limits, we don't want anybody around there. Your kids know that, but one day your kids have friends over and they say, 'hey, this is a great big place to roam around, let's play Mantracker,'" says Wacowich. "Now, who tells these guests what the rules are? It's a great opportunity to have some conversations about how to handle things like that on the farm."
Wacowich admits there is still some learning to do, but people are having more conversations and are more open than they were a few years ago.
"This is partly because the legislation came in and the farms with employees had to look at putting those pieces in place," she says. "The media, too, has helped in the sense that they've reported on more information about incidents on the farm that are happening … we're hearing more about it and people are thinking a little bit more about it."
AgSafe Alberta recently received funding from Alberta Labour to assist in building resources to continue their programming work. Some of this work includes an online training portal which may include WHMIS training tools, orientation pieces, tractor safety materials, etc.
Future work includes integrating follow-up with farmers and ranchers. So, circling back to those who've taken some AgSafe Alberta training and revisiting to determine if more training and/or explanations are needed. And to provide reminders to family farms and ranches that safety is a number one priority.
To assist farmers and ranchers, the Alberta government launched a grant program in October 2018 to help producers with the cost of improving safety on their farms. The program provides up to $10,000 per recipient to help Alberta farmers and ranchers with waged non-family workers implement health and safety practices and procedures that make their work sites safe for their workers, their families and themselves.
The grant covers up to 50 per cent of eligible safety expenses to a maximum of $5,000 per year or $10,000 over the life of the program per eligible applicant. Expenses going back to Jan. 1, 2018, are eligible under the program.
Eligible expenses (with receipts) include things such as first-aid kits, fire extinguishers and warning signage; respirators, eye and hearing protection; health and safety programs, courses, education and training; and seatbelt installation, warning lights and auger guards to improve equipment safety.
The program runs until March 2021.
Seed Value Creation Consultation
2 years ago
-
The Western Canadian Wheat Growers call for continued consultation around the issue of Seed Value Creation. Throughout the regional meetings being held across the prairies, Wheat Grower Directors have actively contributed to the discussions.
"The challenge is that public breeding costs are not being covered. It is treated as a subsidized public good. To effectively move forward, we support increased funding from a variety of sources, such as government, public and private breeders and farmers," said Gunter Jochum, Manitoba Director.
Many countries around the world have private seed breeding programs ranging from UK wheat at 100%, France at 85%, Australia at 80 – 90% and the United States at 50%. Possible resolutions include an increased check off, an increase in the tax payers' contribution, an increase in the price of certified seed, a trailing royalty program, an end point royalty (EPR) program or combination of some of the above options.
The Wheat Growers will continue to participate in consultations to find an optimal "Made In Canada" solution. Together we can find a solution that works in the best interest of all parties.
"The status quo is not a solution and puts farmers in a precarious position. To rely on taxpayers for 70% of the funding leaves Canada in an uncompetitive position versus countries with significant breeding investment," continued Daryl Fransoo, Saskatchewan Director.
Source: Western Canadian Wheat Growers Association
Insect Forecast And Survey Maps Now Available
2 years ago
-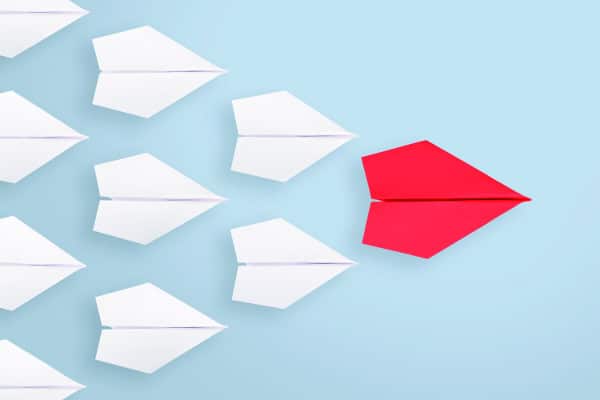 The 2019 Wheat Midge Forecast Map, Pea Leaf Weevil Survey and the 2019 Wheat Stem Sawfly Forecast Map are now live. Scott Meers, insect management specialist with Alberta Agriculture and Forestry explains what those maps and surveys indicate.
Meers says that wheat midge numbers on the whole are down quite substantially. "When we look at the map it shows no patches of yellow, orange or red. It is just a few yellow dots here and there, in amongst lower populations. There will be individual fields still at risk even though the overall forecast is down. There are still little hot spots scattered through central Alberta and into the Peace region."
The wheat stem sawfly numbers, on the other hand, are the complete opposite. Explains Meers, "We are actually seeing sawfly numbers increasing in a number of areas. The traditional areas such as the MD of Acadia, Special Area No. 3, in Foremost – County of Forty Mile, Vulcan County, the MD of Willow Creek and parts of Lethbridge County – are all showing increases in the wheat stem sawfly numbers. We are actually finding low numbers in areas such as the MD of Foothills and up into Rocky View County as well."
"It is a definite upward trend in wheat stem sawfly numbers overall, and nowhere near like it was in the early 2000s. If we continue on our dry trend in southern Alberta, we will be watching sawfly increase in severity and importance along with the dry weather."
Meers says that the pea leaf weevil survey found low overall numbers. "When we look at year over year, in the last five years, this is the lowest level of damage across the board. It does not mean that they have gone away completely."
"We see an east-west divide where the east is quite low in pea leaf weevil numbers all along the east side of the province. Southern Alberta is still relatively high. Along the Highway 2 corridor and up all the way north of Edmonton, we are seeing substantial pea leaf weevil numbers. However, we are recognizing that overall, the numbers are down from previous years."
As for seed treatment, he says that it can be a tough call. "Generally if you are in a traditional area, we are still recommending pea leaf weevil control using seed treatment. If you are outside those traditional areas and haven't experienced large populations in the past, then we are not recommending pea leaf weevil seed treatment management."
The remaining maps are scheduled to come out mid-January, including those for grasshopper, bertha armyworm and cabbage seed pod weevil.
Read the 2019 Forecast Maps/2018 Survey Maps. For more information, contact [email protected].
Source: Alberta Agriculture and Forestry