Recognizing a Century of Alberta Farming and Ranching Dedication
1 year ago
-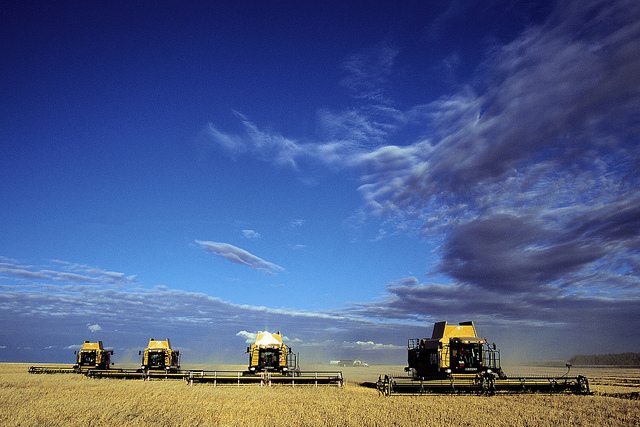 The Alberta Century Farm and Ranch Award has honoured over 1,750 farm families in Alberta since its inception in 1993. An Alberta Agriculture and Forestry program, the award salutes those families who have continuously owned and actively operated the same land for a minimum of 100 years.
Applications for the award, including eligibility criteria, are available on the Alberta Century Farm and Ranch Award webpage. Eligible families are provided with a bronze plaque, many of which are proudly displayed throughout rural Alberta. Families often have special celebrations and reunions to mark the occasion of receiving their award.
Since 2013, the department has held summer recognition events throughout rural Alberta to bring recipients together. This year, 96 families have been invited to recognition events taking place in unique rural venues across Alberta:
Nisku, June 21
Olds, June 28
Camrose, July 5
Medicine Hat, July 26
Ukrainian Cultural Heritage Village, August 2
Grande Prairie, August 12
View all the Alberta Century Farm and Ranch Award recipients.
For more information on applying for a Century Farm and Ranch Award or the summer recognition events please contact Susan Lacombe at 780-968-6557.
Source: Alberta Agriculture and Forestry
New Report: Independent Crop Advisor Feedback
1 year ago
-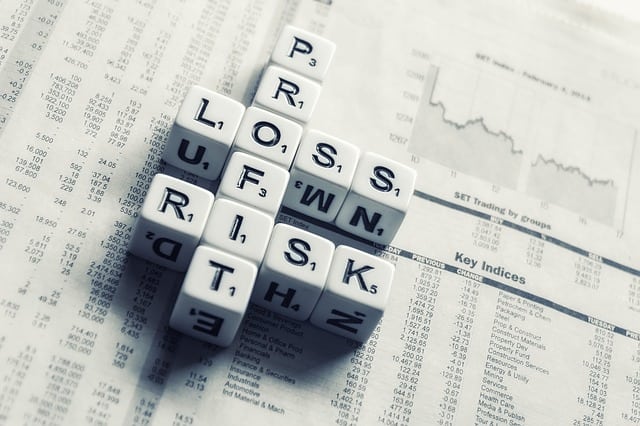 Stratus Ag Research recently released the 2018 Canadian Independent Crop Advisor Feedback Report. Designed to measure the expectations for and the effectiveness of seed and crop protection manufacturer engagements with independent crop advisors. The report is a road map for companies to engage with independent agronomists in a meaningful way.
A few of the highlights from the report are included below:
Independent crop advisors support companies with products that perform as promised; it is also important that companies stand behind the products they sell.
It is important to keep independent crop advisors informed.  If they do not know about new products or changes to existing ones, they cannot communicate them to the growers they are working with.
Independent crop advisors say that one of the most useful resources that manufacturers can provide is access to agronomic experts. Many independent advisors would also like to have access to more detailed product information.
Independent advisors focus on agronomics first. While many advisors factor in the costs after rebates for each grower, some feel that programs encourage poor agronomic decisions.
About 60% of independent crop advisors reported that they use field data management software to support their growers. Software is mostly being used for tracking product applications, recording scouting activities and recording recommendations made.
The report illustrates the performance of seed and crop protection manufacturers as viewed by independent crop advisors for:  company support, sales force performance, support activities, and use of field data management software.
The Canadian Independent Crop Advisor Feedback report delivers actionable insights that clients can use to:
Identify ways to improve independent crop advisor support for their company.
Evaluate type, frequency, and expectations for sales force interactions with independent crop advisors.
Evaluate/Implement activities and tools that support independent crop advisors.
Evaluate the use of Digital Ag Platforms and how they are used to support crop protection and seed recommendations.

Source: Stratus Ag Research
FCC Announces Partnership to Promote Mental Health Support Network
1 year ago
-
Farm Credit Canada(FCC) has entered into a partnership with the Do More Agriculture (DMA)Foundation to create a network of mental health first aiders who can identify and support producers coping with difficult or unfortunate circumstances.
Under the one-year pilot project, FCC is contributing $50,000 to the not-for-profit foundation, focused on promoting mental health awareness and well-being in Canadian agriculture.
The funding will be used to facilitate mental health first aid training for producers and agriculture industry professionals in select communities across Canada. The training is aimed at raising mental health awareness and equipping participants with basic skills to provide assistance when help is not immediately available.
The training sessions will be delivered by accredited organizations and experts and offered at no cost.
"We are seeing the need for increased mental health support in agriculture and rural Canada, where people sometimes feel isolated and don't always know who or where to turn to for help," said Michael Hoffort, FCC president and CEO.
"That's why it's important that we begin developing a network of people in rural Canada who have received training in identifying and supporting people suffering from a variety of mental illnesses and are able to connect them with mental health professionals."
DMA was established in January 2018 to promote mental health awareness, well-being, and research, as well as to empower Canadian producers to take care of their mental well-being through education, training and public awareness. The foundation is also dedicated to creating a community of belonging, support and resources on mental health issues.
"Producers are among the most vulnerable when it comes to mental health issues," said Kim Keller, executive director for DMA. "By collaborating with FCC and other industry partners, we are raising awareness of mental health and increasing the number of people certified to provide support in rural communities across Canada."
FCC will also be promoting mental health awareness at this year's Farm Progress Show in Regina by offering information and services through an FCC wellness centre and an afternoon of mental health awareness speakerson June 21.
FCC is Canada's leading agriculture lender, with a healthy loan portfolio of more than $33 billion. Our employees are dedicated to the future of Canadian agriculture and its role in feeding an ever-growing world. We provide flexible, competitively priced financing, management software, information and knowledge specifically designed for the agriculture and agri-food industry. Our profits are reinvested back into agriculture and the communities where our customers and employees live and work. Visit fcc.caor follow us on Facebook, LinkedIn, and on Twitter @FCCagriculture.
Parliament Must Pass the CPTPP: Cereals Canada
1 year ago
-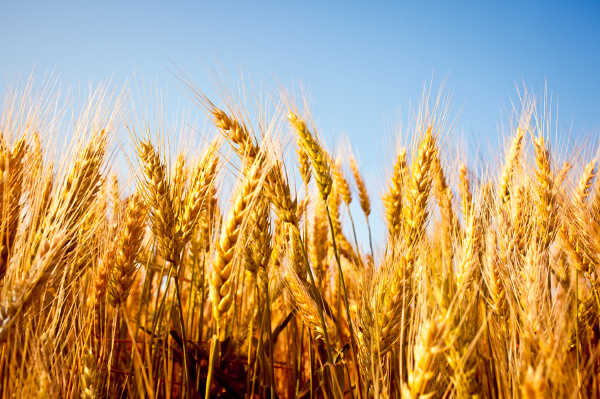 Implementing legislation for the Comprehensive and Progressive Trans-Pacific Partnership (CPTPP) is now in Parliament.  Canada has a chance to demonstrate much-needed leadership and cooperation on trade with like-minded global partners.  It is imperative for Parliament to pass this legislation before its summer recess. This agreement will unlock valuable trade opportunities all while enhancing prospects for the growth and diversification of Canadian agriculture.
The Government of Canada recognizes the important growth potential for agri-food exports and increased contributions to our economy.  The latest budget set an ambitious target to increase agri-food exports to $75 billion annually by 2025, up from $64 billion today.  The CPTPP offers a path towards this goal.
The case for trade diversification is stronger in today's political climate.  The uncertainty and risk surrounding the ongoing renegotiation of NAFTA are troubling enough.  The acrimony after the G7 meeting in Charlevoix drives home the need to expand export horizons.  Implementing the CPTPP is a concrete opportunity for Canada to improve access and competitiveness in new markets.
Livelihoods across the country are tied to agricultural trade.  From our ports in Vancouver and Montreal, mills and manufacturing plants in Winnipeg and Toronto, to family farms and agri-businesses, international trade sustains jobs in every region, city and rural area of Canada.
Looking more closely at the CPTPP, we see that its benefits for Canadian agriculture revolve around three key areas.
First, lower tariffs achieved through this agreement have a direct impact on Canadian competitiveness. This is particularly important for value-added agri-food products, many of which have traditionally faced high tariffs in export markets.  But it is also critical for commodities like wheat and canola, where Canada will have preferential access to key markets such as Japan and Vietnam, thereby matching the gains achieved by Australia.  Somewhat ironically, the CPTPP will also give Canada a leg up against the U.S. in high value Asian markets.  Many agriculture groups in the U.S. are openly disappointed by their country's withdrawal from the CPTPP for this reason.  But to lock-in these benefits, Canada must be among the first countries to ratify the agreement.
Second, through the CPTPP Canada and its partners are upgrading the rules of trade. Predictable, risk- and science-based trade rules play a key role in facilitating access to markets.  As a modern, ambitious and comprehensive trade agreement, the CPTPP sets higher standards for participating countries while creating a more predictable and transparent trade environment.  Stronger science-based and risk-based rules for agricultural trade will help limit the potential for protectionist barriers and encourage greater investment in innovation.  Adoption of new technologies leads to productivity enhancements and new commercial opportunities.
The improvements to the trading rules through the CPTPP are critical for Canadian farmers and exporters who are increasingly facing unjustified market barriers around the world. A strong and ambitious agreement between Canada and CPTPP partners sets common standards that reduce the likelihood of trade friction, while offering stronger dispute resolution mechanisms when issues arise.  It should be noted, however, that Canada also has an onus to enforce these rules when issues emerge – as is the case with Canada's ongoing challenges for durum exports to Italy, under the Canada-European Union Free Trade Agreement (CETA).
The third benefit, and perhaps the most important, is that the CPTPP is viewed as an opportunity to provide leadership in promoting multilateral trade policy cooperation. In the wake of withdrawal and rising protectionism by traditional trading partners, the importance of achieving these outcomes is clearer than ever.  What's more, as the global economic and political center of gravity shifts towards Asia, Canada will be well positioned to deepen its trading relationships and shape global business standards.  Once the agreement is in place, it is highly likely that new countries, perhaps even the U.S., will seek to join, further strengthening the agreement's scale and benefits.  Canada must be at the table with the terms for new entrants are set.
The CPTPP is a tremendous opportunity to build and diversify markets.  The agreement will build jobs in both rural and urban Canada and it will help grow the Canadian economy.  With the implementing legislation for the CPTPP now in Parliament, Canada has a chance to play a leading role by joining the first six countries to ratify the agreement.  This will demonstrate Canada's commitment to international trade while promoting continued cooperation, against the backdrop of rising protectionism and uncertainty.
The spotlight is now on Parliament to ratify the CPTPP.  Farmers can do their part by taking the time to write, call or meet with their Members of Parliament to encourage ratification before the expected June 22 recess of Parliament.  Farmers' voices matter so take the time – it will be good for your business.
Source: Cereals Canada
Looking Up: Real GDP and Alberta's Agri-Food Industries
1 year ago
-
The real Gross Domestic Product (GDP) for Alberta's agri-food industry rose again in 2017. Jean Marie Uwizeyimana, agri-food statistician with Alberta Agriculture and Forestry, examines the numbers.
In 2017, Alberta's GDP for agri-food industries rose 2.5 per cent to $6.5 billion, the second consecutive year of growth. "At 12.5 per cent," explains Uwizeyimana, "These industries represented the third highest percentage share of the total Canadian agri-food GDP after Ontario and Quebec."
The GDP for the province's primary agriculture industry increased 1.9 per cent to $3.5 billion in 2017. "Of this total, the GDP for crop and animal production rose 1.8 per cent to $3.4 billion," says Uwizeyimana. "Support activities for agriculture increased 5.3 per cent to $108.0 million."
Food and beverage manufacturing industries in Alberta grew at a faster pace, increasing 3.2 per cent to $3.0 billion, adds Uwizeyimana. "It has been increasing for the last five years. The food manufacturing industry GDP rose 3.4 per cent to $2.5 billion, while the beverage manufacturing industry increased 2.2 per cent to $474.3 million."
Meat products manufacturing continued to be Alberta's largest food segment. "It accounted for roughly $1.0 billion, or 38.1 per cent, of total food manufacturing GDP," explains Uwizeyimana. "Grain and oilseed milling ranked second at $296.5 million, or almost 12.0 per cent."
Overall, Alberta's economy in 2017 increased 4.9 per cent to $304.7 billion, as measured by real GDP, after declining for two years. Alberta also led all provinces in economic growth, with mining, quarrying, oil and gas extraction as the main contributing industries. Nationally, GDP also grew 3.3 per cent to $1.7 trillion: the strongest year-over-year increase since 2011.
GDP is one of the primary indicators used to measure the performance of a country's economy and is an important tool when comparing the performance of different jurisdictions. It represents the monetary value of all goods and services produced over a specific time period and is often referred to as the size of the economy. Adds Uwizeyimana, "As it is collected in nominal – or current – dollars, comparing two periods requires making adjustments for inflation. Real GDP is GDP adjusted for inflation."
Source: Alberta Agriculture and Forestry
Take this Weather and Climate Webpage with You
1 year ago
-
Alberta and Agriculture and Forestry (AF) has just launched its weather and climate mobile-friendly webpage. Ralph Wright, head of agro-meteorology with AF, explains the features of this weather app and how it can help Alberta producers.
"What this app is doing is taking all the different sources of weather information we have out there and putting it in one place – that is – on your mobile device," says Wright. "Typically, most weather apps are just getting forecasts. The thing that always struck us about the forecasts is that it doesn't show what happened yesterday. That is a very important question for farmers. For example, when you talk about winds and when to spray, the forecasts aren't that accurate as to when the winds might diminish in the evening or maybe when they start picking up in the afternoon, or for that matter, what range of directions have they been blowing in."
This app lets producers look at all of the hourly data for winds for the past few days, says Wright. "If we're in a stable weather pattern – today is much like yesterday – you can start getting some pretty good ideas when today's winds may pick up or subside. You can look back over the last couple of days, and also see what the gusts were like. So, if you're thinking of spraying right now, you can take a look at what the winds are at several weather stations in your area. If they are all similar, there a good chance your area will be the same."
The app also features Environment Canada's radar superimposed over Google maps. "You can zoom right in on your quarter section," adds Wright. "You can see the storms coming in real time, as the radar is updated every 10 minutes. Our handy little play back slider lets you move it forward and backward to get a good feel for how fast it's moving, where it's going and how long it may last. The radar also lets you see out a few hundred kilometres to see if there is anything coming beyond the horizon."
The app keeps records of temperatures at different times of the day. "We all know what tomorrow's temperatures are forecast to be, but what was the temperature last night," says Wright. "Perhaps you sprayed a couple days ago, and you don't know how low the temperature dropped. Did you get frost? Maybe the temps dipped down to 3 or 4 degrees and the plants "shut down" temporarily. It could mean a recent herbicide application may not have been as effective as it should have been. We now have those records for producers to see."
The app features precipitation amounts recorded at weather stations around the province. "This is particularly important for producers who have insured on the weather stations for lack of moisture," explains Wright. "People are insuring on precipitation amounts for AFSC's Lack of Moisture insurance programs, and they can go take a look at any time to see how much rain has fallen. This is particularly important near AFSC's cut off times, giving the insured some insight into whether or not a payment may be triggered."
Insects – alfalfa weevil, bertha armyworm, wheat midge – are part of this app. "It will give you the heads up for scouting, some awareness of how the insects are developing, and then help you to make decisions whether or not you need to spray," adds Wright.
Fusarium head blight is another category on the app. Says Wright, "This webpage will tell you whether conditions right for infection. If they are, it's time to be extra vigilant."
Most of the weather station data being displayed goes back up to two months, including hourly data. "However," adds Wright, "We also have an almanac which allows you to go and explore climate data back to 1961. What we have available now is growing season precipitation for the last 58 years. Here, we can see that Fort Vermilion has been in a dry spell since the drought of 2002. But looking back further you can a long series of dry years in the 1960s and early 1970s. You can also look at corn heat units and frost free days. We will continue to add more features, so stay connected."
The mobile webpage also features more detailed Environment Canada forecasts, weather alerts, and the fire risk index that goes back seven days.
Find this mobile friendly webpage at www.weatherdata.ca/m to add to your smart phone's home screen. For more information about the webpage, contact Ralph Wright at 780-446-6831.
Source: Alberta and Agriculture and Forestry
CSTA's Annual Meeting Taking Place at a Crucial Time for the Industry
1 year ago
-
From July 8-11, the Canadian Seed Trade Association will hold its 2018 annual meeting at Le Centre Sheraton Montreal Hotel in downtown Montreal, Quebec. A full four days of productive meetings and exciting social events are planned, including the Family Fun Night and Gala Dinner.
But amid the usual fun and socializing will be some important discussions surrounding the future of the Canadian seed trade.
According to CSTA President Dan Wright, in addition to CSTA's work on the national and international level to facilitate the trade of seed, some specific projects attendees can expect to take part in include:
Seed Synergy discussions — Much discussion has been had and progress made over the past several months. Don't miss this chance to receive important updates and talk about a next-generation seed regulatory system for the country at this joint session with the Seed Synergy partners.
Value creation — two important models have been proposed for value creation in cereals, and insight will be offered into how the models might work and what the potential benefits might be.
Also, another Women in CSTA session will take place, recognizing the important work being done by women in ag and how our sector can facilitate more of it.
Committee sessions will look to expand on important work in areas such as government regulations on neonicotinoids, plant breeding innovation, pollinator health, intellectual property protection and international phytosanitary standards.
CSTA will also be honouring three important people this year at its annual awards luncheon:
Dr. Igor Falak, Canadian Plant Breeding and Genetics
Stephen Yarrow, CSTA Seed Achievement
Ron Weik, CSTA Honourary Life Membership
An exciting companion program and children's program is offered as well. The conference hotel is located centrally, just steps away from the popular shopping district on Saint Catherine's Street, as well as many fine dining restaurants that are known to the Montreal area.
For more information and to register, visit seedinnovation.ca/annual-meeting-2018/.
Bayer's Monsanto Acquisition Closes Tomorrow
1 year ago
-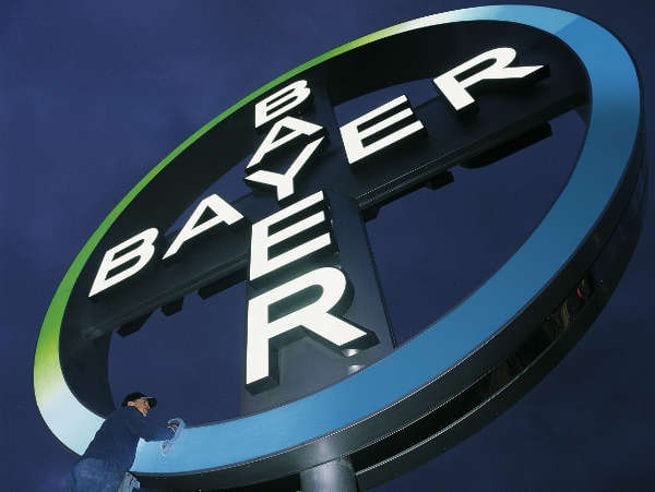 Bayer plans to complete the acquisition of Monsanto on June, 7, following the receipt of all required approvals from regulatory authorities. "The acquisition of Monsanto is a strategic milestone in strengthening our portfolio of leading businesses in health and nutrition. We will double the size of our agriculture business and create a leading innovation engine in agriculture, positioning us to better serve our customers and unlock the long-term growth potential in the sector," says Werner Baumann, chairman of the Board of Management of Bayer AG.
Bayer announced its intention to acquire Monsanto in May 2016 and signed an agreement with the U.S. company for 128 U.S. dollars per share in September 2016. Currently, that corresponds to a total cost of approximately 63 billion U.S. dollars taking into account Monsanto's debt outstanding as of February 28, 2018. In connection with the comprehensive regulatory approval process, Bayer has agreed to the divestiture of businesses which generated 2.2 billion euros in sales in 2017 for an aggregate base purchase price of 7.6 billion euros. Including Monsanto and taking the divestitures into account, the health and agriculture businesses would have been roughly equal in size in 2017, with total pro forma sales of around 45 billion euros including combined Crop Science sales of around 20 billion euros. In 2017, both companies together employed approximately 115,000 people, accounting for the divestments.
The acquisition is anticipated to generate significant value. Bayer expects a positive contribution to core earnings per share starting in 2019. From 2021 onward, that contribution is expected to be double-digit percentage. Moreover, adjusted for divestments, Bayer expects synergies to deliver annual contributions of 1.2 billion U.S. dollars to EBITDA before special items as of 2022.
In order to acquire Monsanto, Bayer secured initial bridge financing of 57 billion U.S. dollars. As announced in September 2016, this is being refinanced by a combination of equity and debt transactions, some of which have already been completed. The final equity measure will be a rights issue, which was announced yesterday.
Bayer will become the sole shareholder of Monsanto on June 7. According to the conditional approval from the United States Department of Justice, the integration of Monsanto into Bayer can take place as soon as the divestments to BASF have been completed. This is expected to be in approximately two months. "We have diligently prepared for the upcoming integration over the past two years. Our extensive experience in integrating other large companies has proven that we can and will be successful," says Baumann.
Bayer will remain the company name. Monsanto will no longer be a company name. The acquired products will retain their brand names and become part of the Bayer portfolio.
Full offering of innovative technologies and solutions
"Innovation is vital to produce more healthy, safe and affordable food for a growing population in a more sustainable manner. The combination of the two businesses will allow us to deliver more innovation faster and provide solutions tailored to the needs of farmers around the world," says Liam Condon, Bayer Board Member and President of the Crop Science Division. "Going forward, our teams in the labs and in the field will be able to take a much more holistic approach to innovation as we address the enormous challenges we face in agriculture."
Including Monsanto and taking the divestitures into account, the total R&D investment of Bayer in 2017 would have been around 5.7 billion euros. Of that, 2.4 billion euros would have been spent in the combined agriculture business on a pro forma basis.
Strengthened commitment to sustainability and responsibility
Bayer is fully aware of the heightened responsibility that a leadership position in agriculture entails. The company will continue to further strengthen its commitment in the area of sustainability. As a leader, Bayer is fully committed to upholding the highest ethical and responsibility standards, strengthening access to health and nutrition, and further reducing its environmental footprint. "We will apply the same rigor to achieving our sustainability targets as we do to our financial targets," says Baumann.
Bayer is also committed to further enhancing stakeholder engagement. Baumann says: "We aim to deepen our dialogue with society. We will listen to our critics and work together where we find common ground. Agriculture is too important to allow ideological differences to bring progress to a standstill. We have to talk to each other. We need to listen to each other. It's the only way to build bridges."
Know the PBR rules
1 year ago
-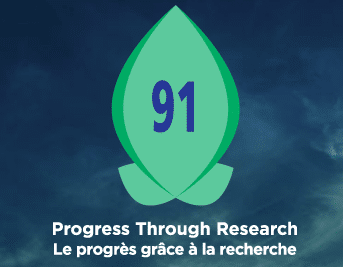 The goal of Plant Breeders' Rights (PBR) is to encourage investment in plant breeding in Canada. Yet there is a misconception that PBR only benefits large companies. The fact is, large companies often have other tools to protect their intellectual property, including patents and contracts.
PBR is critically important for public breeders, including universities, and smaller private breeders who may not have the resources or traits necessary to utilize other forms of protection.
Know the new PBR rules:
If a variety is protected under PBR, it is illegal to sell common seed, even if you don't use the variety name.
Under PBR, it is OK to keep seed on your farm – as long as the farm-saved rights are not pre-empted by another agreement or contract.
Under the new PBR '91 rules, the buyer, the processor and the seller are responsible for the infringement.
Visit PBRfacts.ca for more information.
Canadian Agricultural Partnership launched
1 year ago
-
April 1st marked the official launch of the Canadian Agricultural Partnership, a $3-billion commitment that will help chart the course for government investments in the sector over the next five years.
The Partnership aims to continue to help the sector grow trade and advance innovation while maintaining and strengthening public confidence in the food system, and increase its diversity.
Federal, provincial and territorial (FPT) governments have been working collaboratively since 2016 to develop the next agricultural policy framework, the Canadian Agricultural Partnership. Federal, provincial and territorial governments consulted with a wide range of stakeholders, including producers, processors, indigenous communities, women, youth, and small and emerging sectors to ensure the Partnership was focused on the issues that matter most to them.
In addition, under the Partnership, business risk management (BRM) programs will continue to help producers manage significant risks that threaten the viability of their farm and are beyond their capacity to manage.
Quick facts:
The Partnership includes $1 billion for federal activities and programs, and $2 billion in cost-shared programs delivered by provinces and territories on a 60:40 basis.
Program details and applications were launched for the six federal programs on February 13th and include: AgriMarketing, AgriCompetitiveness, AgriScience, AgriInnovate, AgriDiversity and AgriAssurance.
The Government of Canada is working with provinces and territories to finalize the details of cost-shared programs, which will be announced as they become available.
In addition to the $3 billion investment in strategic initiatives under the Canadian Agricultural Partnership, farmers will continue to have access to a robust suite of business risk management programs. Changes to business risk management programs are in effect for the 2018 program year.
The sector is strong, with exports in 2017 of Canadian agriculture, agri-food, fish and seafood reaching $64.6 billion, a $2 billion increase from 2016 levels. Producers are also forecast to see record levels of net cash income, with increases in both crop receipts and livestock production.