Insect Forecast And Survey Maps Now Available
2 years ago
-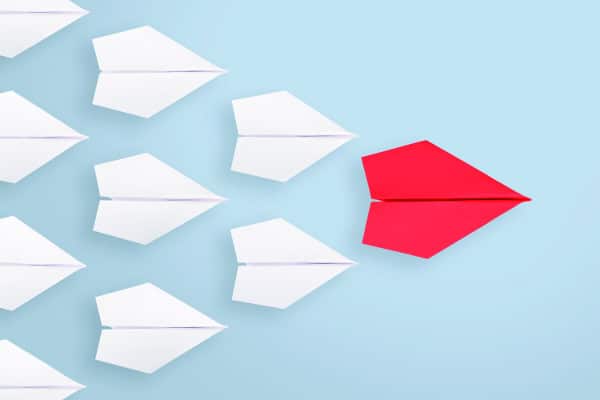 The 2019 Wheat Midge Forecast Map, Pea Leaf Weevil Survey and the 2019 Wheat Stem Sawfly Forecast Map are now live. Scott Meers, insect management specialist with Alberta Agriculture and Forestry explains what those maps and surveys indicate.
Meers says that wheat midge numbers on the whole are down quite substantially. "When we look at the map it shows no patches of yellow, orange or red. It is just a few yellow dots here and there, in amongst lower populations. There will be individual fields still at risk even though the overall forecast is down. There are still little hot spots scattered through central Alberta and into the Peace region."
The wheat stem sawfly numbers, on the other hand, are the complete opposite. Explains Meers, "We are actually seeing sawfly numbers increasing in a number of areas. The traditional areas such as the MD of Acadia, Special Area No. 3, in Foremost – County of Forty Mile, Vulcan County, the MD of Willow Creek and parts of Lethbridge County – are all showing increases in the wheat stem sawfly numbers. We are actually finding low numbers in areas such as the MD of Foothills and up into Rocky View County as well."
"It is a definite upward trend in wheat stem sawfly numbers overall, and nowhere near like it was in the early 2000s. If we continue on our dry trend in southern Alberta, we will be watching sawfly increase in severity and importance along with the dry weather."
Meers says that the pea leaf weevil survey found low overall numbers. "When we look at year over year, in the last five years, this is the lowest level of damage across the board. It does not mean that they have gone away completely."
"We see an east-west divide where the east is quite low in pea leaf weevil numbers all along the east side of the province. Southern Alberta is still relatively high. Along the Highway 2 corridor and up all the way north of Edmonton, we are seeing substantial pea leaf weevil numbers. However, we are recognizing that overall, the numbers are down from previous years."
As for seed treatment, he says that it can be a tough call. "Generally if you are in a traditional area, we are still recommending pea leaf weevil control using seed treatment. If you are outside those traditional areas and haven't experienced large populations in the past, then we are not recommending pea leaf weevil seed treatment management."
The remaining maps are scheduled to come out mid-January, including those for grasshopper, bertha armyworm and cabbage seed pod weevil.
Read the 2019 Forecast Maps/2018 Survey Maps. For more information, contact [email protected].
Source: Alberta Agriculture and Forestry
CPT 2018 Results Now Available
2 years ago
-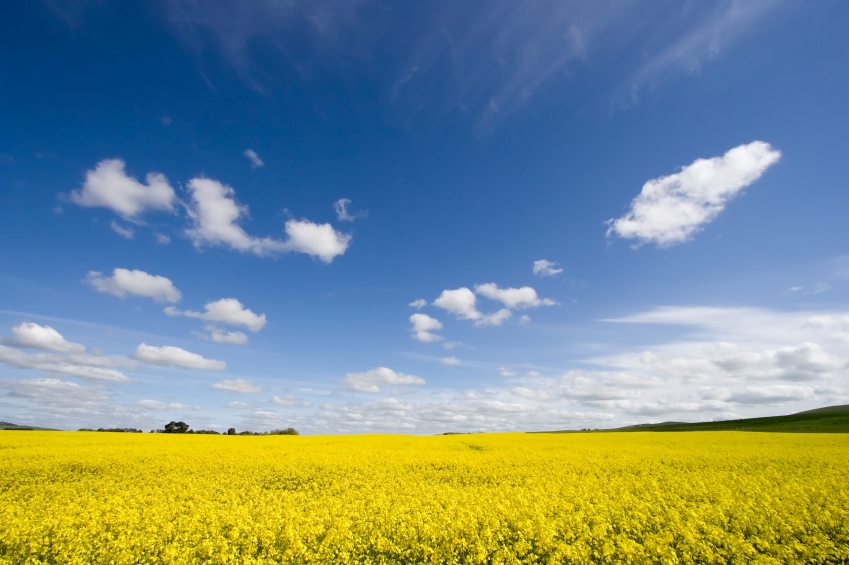 The 2018 Canola Performance Trials (CPT) small plot and field scale data booklet is now available on the CPT website to download and view!
The booklet displays yield, height, lodging, days to maturity and calculated gross revenue values for 29 varieties (from all three HT systems) grown in short, mid and long season zone locations all across western Canada. It features results from 18 standard and nine straight cut small plot trials, as well as 42 field scale trials across the Prairies (including 13 standard, 20 straight cut and nine clubroot‑resistant variety field scale trials).
The three Prairie canola grower groups – Alberta Canola Producers Commission (Alberta Canola), the Saskatchewan Canola Development Commission (SaskCanola) and the Manitoba Canola Growers Association – funded the 2018 program. As a means of participation, the B.C. Grain Producers Association conducted trials in the Peace region. The provincial oilseed specialists and industry scientists provided expertise. The Canola Council of Canada delivered the program working closely with the CPT Governance and Technical Committees and the contracted coordinator (Haplotech). Seed was provided by the distributing companies.
The 2018 CPT dataset has not been added to the online database yet, but we are working to get it incorporated as soon as we can. We will send out another Canola Watch update once this database is updated.
Source: Canola Watch
Top 10 Agronomy Topics From 2018
2 years ago
-
Here is the Top 10 list of agronomy challenges from 2018, compiled by the Canola Council of Canada agronomy team. Every canola grower from across the Canadian Prairies probably experienced a few of these challenges throughout the season. Some might have endured all of them.
1. Poor emergence. Very dry spring soil conditions, particularly in southern regions of the Prairies, and not much rain led to delayed and uneven emergence. Some farmers seeded deeper to chase moisture, which may have had some plants emerging earlier but didn't help with uneven emergence. Dry conditions can also increase damage from seed-placed fertilizer and, if conditions stretch back to the summer before, increase herbicide-carryover issues. Slow emergence and slow growth increased the intensity of flea beetle pressure, partly because slow-growing plants are susceptible for that much longer and partly because slow emerging plants meant more flea beetles were coming out of hibernation before the crop was past the most vulnerable stage. Despite all this, when planning for 2019, the probability for high yields is still improved with early seeding.
3. Flea beetles. Leaf area loss to flea beetles was high in some fields, for the reasons noted in point 1. Seed treatments are still very effective and upgraded treatments are available for farms that seem to have a history of high flea beetle pressure. Beyond that, faster emerging, vigorous plants will often outgrow the at-risk period without the need for foliar insecticide. If the crop is establishing slowly, be extra alert for flea beetles. Nine steps to make the right flea beetle spray decision.
4. Clubroot. Clubroot continues to be found in new areas north, south and east of the central Alberta hotspot. We can now say that clubroot is basically all across the Prairies, which means most farms can justify clubroot-resistant varieties. Crop rotation of two years or more between canola crops does help, but for rotation to work, host weeds (volunteer canola, wild mustard, stinkweed, flixweed, shepherds purse) must also be controlled. DNA tests of soil are a good tool to identify the presence of the pathogen, but they do not replace good scouting. Other practices to reduce clubroot risk include direct seeding and reduced tillage to reduce soil movement, patch management, and continued scouting – even with resistant varieties deployed. Detailed management tips.
5. Blackleg. Incidence of blackleg found in all three Prairie Provinces ranged from 10 to 13 per cent in 2018, despite being a lower year overall for disease severity. Spring had just enough moisture to start the disease cycle. New commercially-available blackleg pathogen (L. maculans) race tests, which tell us the predominant race in the field, make variety choice easier. In addition to R-gene rotation, lengthened crop rotation (two- or three-year break) is still very effective.
6. Verticillium stripe. There seemed to be a higher incidence of verticillium stripe (VS) in 2018, potentially owing to the heat. VS disease is fairly new to Canada and more research is needed to understand the impact and how to manage it. For 2019, get to know the symptomsand take a look for the disease. Symptoms of VS are quite similar to blackleg, with blackening in the cross section. There is also straw-like shredding which is similar in appearance to sclerotinia stem rot. Wilting and striping along one side of the stem and microsclerotia is indicative of VS, and not the other common canola diseases. Read more.
7. Heat stress and smoke. It was a hot July. Missing pods and yield reductions are known to result from hot days and warm nights during flowering. Adding to the crop stress in 2018 was smoke in August. Heavy smoke from forest fires in B.C. delayed canola maturity in some areas and would have been a factor in limiting the amount of canola that was ready to combine before the September delays. It was an unusual year for smoke, so this is not something to try to manage around for 2019.
8. Delayed harvest. The cool, wet September meant that very little harvesting was done all that month. More Prairie canola crops might have been harvested in August if not for the smoke, but otherwise the weather is what it is. Was crop left standing for straight combining at higher risk throughout the September delays? That isn't certain. While some standing crops were flattened by heavy snow and became a challenge to pick up, others not flattened often dried out and were ready to combine before the swathed crops. The result may have more farmers considering harvest aids (Reglone and Heat, for example) so they can combine standing crops a little faster once the harvest opportunity does come along. Keep in mind that these products don't work in cool conditions.
9. Green seed. Frosts in September locked in high green for many canola seeds, particularly in the northern and western regions of Prairies. Early-season crop establishment challenges, crop-delaying hail or August smoke left a lot of immature canola vulnerable to these killing frosts. Another factor is thinner stands due to lower seeding rates. Average plants stands of 4-5 plants per square foot are capable of high yields, but maturity can be delayed compared to thicker stands with fewer later-maturing side branches. In general, an early and evenly-established crop with enough plants per square foot to shorten maturity (due to fewer later-maturing side branches) often means earlier harvest and lower green risk. Once frost locks in green, it becomes a storage and marketing challenge.
10. Storing high-moisture canola. Once good harvest days finally came in October, priority number one was to get the crop in the bin. That meant some canola came off very damp. The result was the added cost (equipment, energy, time) to dry canola and potential increased storage risk for any canola that was not 8% moisture or lower. (Questions about handling high-moisture canola.)That risk may continue to play out this winter. Check bins often.
Source: Canola Watch
Get The Dirt On Soil In Alberta
2 years ago
-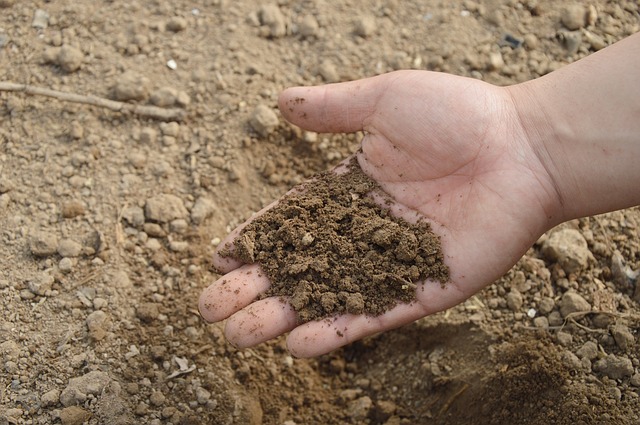 Alberta Agriculture and Forestry website contains extremely useful tools for Albertans to use. One such tool is the Alberta Soil Information Viewer, which provides various levels of soil information to various professions in the province.
"Soil is the fundamental structure upon which our agricultural productivity rests," says Harry Brook, crop specialist at the Alberta Ag-Info Centre. "Without knowledge of its components and restrictions, resources can be wasted or improperly used, resulting in disappointing crops or even reduced productivity."
The Soil Information Viewer is a database compilation of detailed soil maps for the entire agriculturally active parts of the province of Alberta. It provides aerial photographs taken at 3 different time periods: 1999, 2010, and 2015. The viewer allows anyone to access the soil types on the land and to zero in on the landscapes where those types can be found.
"The viewer is used by those in real estate to obtain the soil quality rating to sell or buy land," adds Brook. "It has been used by producers looking at expanding their land holdings or contemplating buying land where they need some measure of potential productivity. Reclamation groups use it to help recover disturbed or industrial land and put it back to a productive, agricultural state. There are many other applications this information is used for and we have only scratched the surface."
Brook explains the viewer further, "If you are in rural real estate, it will provide a first level view giving a numerical productivity rating for the land. If you dig deeper it gives the soil group and soil name. And yes, they all have names. At the most detailed level you can get a description of each soil layer, its texture and thickness, as well as other special characteristics and limitations. It is a useful diagnostic tool in determining soil-based restrictions to production or to help troubleshoot problem areas."
The viewer contains a number of useful features including a measuring tool to mark out a particular area in a field, and high resolution photo magnification. It can measure linear distances and area in square feet, hectares, or acres. It also includes the GPS coordinates to allow for ground truthing of the selected area.
"The program also can be used for planning purposes and can be used to mark out buffer zones along a designated line," says Brook. "It is a great tool to use in developing an Environmental Farm Plan. Best of all, everything you do on the screen can either be downloaded to a spreadsheet or printed out. It is a power tools for planning and analysis."
It can also be used as a search tool if you are looking for a specific type of soil in a given area. "For example," says Brook. "If you want to identify the best and most productive soils in an area, you would search for #2 soils, which are the best soils we have in the province. The viewer can reveal all quarters where that soil exists."
"It is a terrific tool to be used for agricultural production and that utility extends to industrial and other uses," adds Brook. "As with any tool, it can help in the interpretation of soil for a multitude of uses but is still not a replacement for intimate knowledge of soils from people who directly farm a piece of land. However, it is still the next, best thing to having your boots in the field."
To learn more about the Alberta Soil Information Viewer and how to navigate it, call the Ag-Info Centre at 310-FARM (3276).
Source: Alberta Agriculture and Forestry
Alberta Launches Three Canadian Agricultural Partnership Programs
2 years ago
-
Three programs under the Canadian Agricultural Partnership (the Partnership) have been launched and are now accepting applications.
Science and Research theme programs
Accelerating the Advancement of Agricultural Innovation and Adapting Innovative Solutions in Agriculture are open and accepting applications. The due date for the first intake of applications is December 20, 2018. The program will continue to accept applications for the next intake.
Accelerating the Advancement of Agricultural Innovation supports activities that demonstrate the feasibility and potential for real world application of innovations that are new to Alberta or new to the agriculture sector.
Adapting Innovative Solutions in Agriculture is intended for innovative solutions that tend to be leading edge or excellent practice elsewhere and have not been adopted or adapted for use yet in the province. These innovations would then be adapted for use under conditions, or agriculture sectors, specific to Alberta.
Eligible applicants for both programs include active producers, non-profit agricultural groups, industry organizations, Indian Bands, Métis Settlements, post-secondary institutions and municipal governments.
The project application for both programs must include knowledge transfer and translation (KTT). Projects that are solely for the purpose of KTT are also eligible for these programs.
Go to Accelerating the Advancement of Agricultural Innovation and Adapting Innovative Solutions in Agriculture to find more information, terms and conditions, eligible activities and application forms for these programs. Contact the programs by emailing [email protected].
Emergency Preparedness program
This program is now accepting applications, and its purpose is to improve the capacity and readiness of industry and regional authorities to prepare for, and respond effectively to, emergency situations.
This program features four focus areas: plant health, livestock health, food safety and irrigation conveyance. It supports the Risk Management theme by improving the agriculture and agri-food sectors' ability to anticipate, mitigate and prepare for risks that could have a major financial impact on the livestock and plant industries, affect the health and/or safety of people and water conveyance.
For detailed information, each focus area has its own contact:
Eligible applicants include municipalities, agricultural industries (including industry associations, boards, commissions, irrigation districts and registered associations representing irrigation districts or groups of irrigators), Indian Bands and Métis Settlements.
Go to the Emergency Preparedness Program webpage for more information, terms and conditions, as well as eligibility requirements. For general inquiries about the program, email [email protected].
In Alberta, the Partnership represents a federal – provincial investment of $406 million in strategic programs and initiatives for the agricultural sector. These programs are three of 15 offered in Alberta through the Partnership funding.
Find more information about the Canadian Agricultural Partnership in Alberta at cap.alberta.ca.
Source: Alberta Agriculture and Forestry
The Scoop on Seed Synergy
2 years ago
-
An attempt to forge a next-generation seed system for Canada is gaining speed. Here's what you need to know about what's happening.
Canada's seed industry has come together under the Seed Synergy Collaboration Project banner to collectively envision what a next-generation seed system in Canada could look like.
The project's goal: develop recommendations and implementation plans that will enable a next-generation seed system. This system is meant to be a reformed, industry-led, government-enabled seed system that effectively attracts investment from businesses both large and small, fosters innovation, and delivers new and tailored seed traits to customers efficiently.
In Montreal, Quebec, in July, a Seed Synergy information session was hosted jointly by the Canadian Seed Growers' Association (CSGA) and the Canadian Seed Trade Association (CSTA) to update members and get feedback on where the project is heading
A huge theme of Seed Synergy is the idea of a Single Window through which anyone and everyone involved in Canadian seed can access information.
At the same time, the goal of Seed Synergy is to propose a next-generation seed system to the federal government — in the form of a white paper anticipated this fall — in time for the government's planned opening of the Seeds Act scheduled for 2020. It is this "window of opportunity" that the Seed Synergy partners seek to take advantage of.
4 Main Areas
The Seed Synergy partners have been focused on the whole system but in particular the potential impacts of:
Streamlining member services into a "Single Window" — Acustomer service oriented means of providing information and conducting business with seed industry stakeholders.
Enabling plant breeding innovation — Proposed is the idea of an industry-wide coalition that, in effect, would remove any unnecessary complexities resulting from the existence of three separate review offices which assess the food, feed and environmental safety of crops in Canada.
Stimulating innovation and value creation — Following an extensive process through workshops, working groups and a task force of the Agriculture and Agri-Food Canada Grains Roundtable two proposed models for value creation in cereals were tabled last fall: Producer-Facilitated Royalty Collection, also known as an End Point Royalty; and Royalty Collection Enabled via Contract, known as a Trailing Royalty. The CSTA Intellectual Property Committee voted at its annual meeting in Montreal in July to support the Trailing Royalty option. The federal government has announced public consultations will be held in November to discuss Plant Breeders' Right changes that would be needed to support a value creation funding model.
Next-generation traceability and seed certification framework — Seed Synergy proposes a public-private partnership with CFIA having overall responsibility for a modernized and streamlined version of the regulations, for enforcement, for monitoring and for international trade.
Is a Merger Possible?
The boards of our five dedicated seed associations — CSTA, CSGA, Canadian Seed Institute (CSI), Commercial Seed Analysts' Association of Canada (CSAAC) and the Canadian Plant Technology Agency — have given preliminary direction to explore a possible merger of those organizations, in addition to a formal alignment with CropLife Canada modelled on the existing CropLife Canada-CSTA Memorandum of Understanding.
The intent is to create a streamlined model for information management, advocacy, service provision and provide greater value for the industry's collective members, and — most importantly — to amplify the impact of the various complementary functions within the Synergy organizations.
The temporary "placeholder" name Seeds Canada is being used to reference this hypothetical single organization.
As a precursor to a possible merger of these five groups, CSI and CSAAC have indicated they're looking at exploring a "pre-emptive" merger themselves.
Opinions from Wild Rose Country
Ron Markert
CSGA Board Member and President, Markert Seeds
On Reaching the Goal of a merger by 2020: "We knew things would be slow, but when you try and bring six organizations together, things take time. You have to remember this is solely exploration. We're simply looking at the possibility of merging. We're not saying this is what we're going to do. With CropLife Canada being a part of it — but at the same time not being a part of it — we'll see how it plays out. We're on the tip of the iceberg now to see if we're all on the same page and want to work together. Everyone wants to do it fast. I agree with doing it as fast as we can, but it takes time to talk to everyone and get their opinions."
On the Interworkings of the Oversight Committee: "We've only had five one-hour conference calls. Each one is only an hour long. We've only met face-to-face twice. It's proving to be a challenge to get everyone in the same page. One of the big issues is trust. We have to learn to do that, and it won't happen overnight. One of the challenges we have at CSGA is the fact we have 3,500 members. We have a lot of people to communicate with before we can make a decision. For us that's a year-long process. 2019 is the earliest anything can even be decided."
Morgan Webb
President, Commercial Seed Analysts Association of Canada and Owner, SeedCheck Technologies Inc.
On CropLife Canada Staying Independent in the Event of a Merger: "It's not that CropLife is staying on the outside, they're very much still a partner on the inside. They simply have more interests than just seed."
On What he Expects from the White Paper Slated for this Fall: "The green paper did a lot to explore various possibilities but didn't have a lot of detail and wasn't vetted by each organization's members like the white paper will be. Once we get further into detail, you'll see everyone around the table really having a great discussion."
Food Processing Development Centre Grows Province's Food And Beverage Industries
2 years ago
-
The production of primary commodities and value-added products is vital to Alberta. Ensuring Alberta producers are getting best value for their products is part of the mandate of the province's Food Processing Development Centre in Leduc.
The Food Processing Development Centre (FPDC) is a modern, fully equipped pilot plant and product development laboratory facility. Staffed with experienced food scientists, engineers and technologists, it is operated by the Food and Bio Processing Branch of Alberta Agriculture and Forestry (AF). Alberta Agriculture and Forestry provides unique facilities to provide development and research services for agri-food processing companies, as well as those interested in non-food uses for agricultural products.
"Entering the food industry is a capital-intensive venture, and the market has tight margins," says Wanda Aubee, director of the Food Science and Development Section with the Food Processing Development Centre. "The intent of the centre is to reduce the risks that businesses take on as they enter the sector and start to grow."
The food and beverage industry is Alberta's largest secondary manufacturing industry, generating in excess of $13 billion in value of shipments. Through the Alberta Heritage Savings Trust Fund, AF opened the centre in 1984. A $5.5 million expansion to the facility was completed in 2002.
Over the past 34 years, a wide range of products have been developed at the centre, from processed meats and cheeses, to baked goods, juices, soups, sauces and baby food. According to Aubee, Alberta's commodities are often processed outside of Canada, and in turn, the province then imports these value-added products.
"Alberta and Canada are net exporters of agricultural commodities, but Alberta benefits economically by doing value-added processing here rather than importing processed goods," says Aubee. "Growing the value-added agricultural industry is complex, and the FPDC is one significant asset the province offers to support this transition from commodity-based exports to value added."
The FPDC does work on projects from outside Alberta, but the majority of projects are Alberta-based. For instance, Siwin Foods Ltd. is one of the centre's success stories. Siwin Foods is a Chinese company that was looking to establish a processed meat plant in either North America or Australia. According to Aubee, the services the FPDC offered made the decision for Siwin.
"They were able to work with the centre's food scientists to develop products for the North American palate and to scale up their production in the pilot plant before moving into an incubator suite," she says. "From there, they built their own facility in Edmonton in 2014 and continue to grow."
Adjacent to the FPDC is the Agrivalue Processing Business Incubator (APBI), a multi-tenant facility providing infrastructure and services to support and enhance the establishment and growth of new companies and new business ventures in Alberta. The APBI assists with the start-up of new food businesses, providing facilities and programs to help manage the transition from new product development through commercialization, market launch and growth in sales, resulting in graduation and the establishment of their own facilities.
Alberta-based Aliya's Foods Inc. was a small company producing and manufacturing samosas east of Edmonton. The company recognized the potential growth in Indian cuisine and wanted to expand their operation to include prepared ethnic meals. After accessing the product development and evaluation services of the FPDC, they leased a suite in the APBI.
"Now with sufficient production capacity, Aliya's focused on the U.S. market and successfully increased their sales to the point where they committed to the investment in a new processing facility," says Aubee. "In June 2012, Aliya's Foods graduated to a new $20 million, 40,000 square foot processing facility in the City of Edmonton. Today, they continue to use the services of the FPDC for product improvements and line extensions."
The FPDC and APBI have a staff complement of 45 people consisting of food safety professionals, food scientists, food technologists, maintenance and administration. The facility is home to PhD and Masters degree food scientists with specializations in crop and plant protein processing, meat processing, dairy processing, sensory science and bakery science.
"The future is very exciting for the food and beverage value-added industry," says Aubee. "There is an incredible interest in food and flavour, and experimenting with new and innovative processes and products. People are experiencing food as a key part of their vacation destinations, as an influencer in their health and wellness, and as a teaching tool to bring their children closer to nature in urban environments. These are opportunities for entrepreneurs to meet the needs of the consumer and provide unique products made right here in Alberta."
Going forward, the FPDC offers Alberta growers the opportunity to increase their acres and/or the possibility of growing new and novel crops in the province. Indeed, Aubee says the centre is seeking new and different sources of food protein to experiment with.
"As the world population grows, there's an increased need for agriculture and agri-food products, and specifically, people are looking for alternatives to traditional protein sources," she notes. "This is an opportunity for Alberta producers to increase their growing of pulses – it's not only a great rotational crop, it has an incredible nutritional profile, it's high in fibre and it's really good for the soil. The FPDC has the equipment and expertise to explore what could be possible with plant protein, including extracting protein from grains and oilseeds."
The FPDC is one of the largest food processing development centres in North America, and one of the most complete with the APBI. An expansion to the APBI was announced in 2016 as part of the Alberta Jobs Plan. Planning is currently underway for this expansion, offering Alberta growers – and companies – myriad opportunity to create added value to the province's high-quality crop offerings.
Canadian Grain Commission Extends Harvest Sample Program Deadline
2 years ago
-
Cool and wet weather during the harvest season may have Canadian grain producers wondering how the quality of their grain has been affected. The Canadian Grain Commission recognizes that harvest has been delayed in many locations and has extended the deadlines of its Harvest Sample Program by a month so more producers can benefit from this service.
The Harvest Sample Program offers an unofficial grade and quality information that could help producers make delivery decisions. New for this year, the Canadian Grain Commission is offering Falling Number and DON (deoxynivalenol) results for wheat as part of the Harvest Sample Program.
The Canadian Grain Commission makes crop quality data generated from harvest samples available to marketers to promote the sale of Canadian grain. This quality information confirms Canada's ability to deliver consistent, high-quality grain from year to year.
Producers who are not currently registered for the Harvest Sample Program, but who would like to take part for the 2018 harvest have until November 30 to register online at www.grainscanada.gc.ca. There is no charge to enroll, and registered participants have until December 31, 2018, to submit samples taken from their crops.
Quick facts
The Harvest Sample Program is a voluntary program that offers analytical services to Canadian grain producers and grain companies.
Participating producers are emailed a report that includes an unofficial grade, protein and dockage for their grain. As well, this year, producers who send in wheat samples will get Falling Number and DON (deoxynivalenol) results.
Source: Alberta Agriculture and Forestry
Three Alberta Visionaries Have Been Honoured By the Agriculture Hall of Fame
2 years ago
-
Three Alberta visionaries have been honoured by the Agriculture Hall of Fame in recognition of their contributions to the cattle-feeding, crop science and greenhouse industries.
"The Hall of Fame is a tribute to the ongoing legacy of agricultural innovation in this province," said Oneil Carlier, Minister of Agriculture and Forestry. "This year's inductees are pioneers in their fields who have worked hard for decades to improve agricultural practices, support growth in the industry and educate the next generation of Alberta farmers and ranchers."
This year's Hall of Fame inductees were honoured at a ceremony in Leduc on Oct. 26. They are:
Garnet Altwasser
Ronald Howard
Dietrich Kuhlmann
The Alberta Agriculture Hall of Fame was created to recognize individuals who have made significant contributions to the agriculture and food industry and to the development and sustainability of rural life in Alberta.
Since 1951, more than 130 Albertans have been honoured for their leadership and accomplishments within the agriculture sector.
Inductee biographies
Garnet Altwasser
Garnet Altwasser became a leader in Canadian agribusiness during his 30-year term as the president and Chief Executive Officer of Lakeside Farm Industries. Seeing the potential of Alberta's climate and agronomy to add value to the province's large ranching base, he co-founded and grew Lakeside Farm Industries into the largest single-site feeding operation in Canada. With the establishment of a beef-packing plant in Brooks, Altwasser also began the process of modernizing and growing Canada's beef-processing industry. He devoted significant assets to research and development in agronomy and animal husbandry, which led to gains in efficiency in both feed grains and cattle, helping to advance the entire Alberta industry. Altwasser was one of the first commercial adopters of Temple Grandin's cattle-handling designs, and was a founding director of the Alberta Cattle Feeders Association. Altwasser is insatiably curious and inquisitive about what works and what succeeds in industry, and he has quietly helped and mentored young people to enter and grow in the industry. Today, Alberta's cattle-feeding and beef-processing industry is large-scale and globally competitive, thanks in large part to Altwasser's long-range vision and leadership.
Ronald (Ron) Howard
Ron Howard has spent more than four decades supporting the growth and development of high-value crop industries in Alberta, working with more than 50 different types of crops and plant species as a research, extension and diagnostic plant pathologist. He has developed many groundbreaking protocols, screened hundreds of horticultural, specialty and field crop varieties and breeding lines for disease resistance, and evaluated more than 200 chemical and biological control products for efficacy against pathogens in these crops. Howard was integral to the expansion and development of the research facilities at the Crop Diversification Centre South, including the design and construction of the current state-of-the-art greenhouse research complex. Howard's greatest impact has been in his training of and influence on generations of farmers, agronomists, students and professionals. Through his willingness and eagerness to share his vast knowledge, Howard has prepared and delivered more than 1,000 articles, presentations and scientific publications during his career, including editing and contributing to the landmark resource book, Diseases and Pests of Vegetable Crops in Canada. A meticulous and ethical researcher, a skilled leader and a true ambassador for Alberta producers, his approachability and humility have made him a "go-to" person for help when it comes to plant disease diagnosis and management.
Dietrich (Dieter) Kuhlmann
Dieter Kuhlmann has been a leader in growing Alberta's horticulture industry for more than 50 years. Three generations of the Kuhlmann family are now actively involved in running the greenhouse, garden, and market, originally founded by Kuhlmann and his wife, Elizabeth, in 1962. They have maintained their focus on outstanding relationships and selling direct to the customer. Kuhlmann is an ongoing champion for the horticulture industry and the success of other growers, demonstrating that industry benefits by learning and working together. Kuhlmann is past-president and a founding member of the Alberta Greenhouse Growers Association, an organization set up to identify and collectively act on issues of critical importance to growers. Recognizing the opportunity for Alberta growers to market cooperatively, he also worked to establish Sunfresh Farms, a grower-owned packing and distribution facility, bringing better revenues to member farms. A former director of the Alberta Crop Industry Development Fund, Kuhlmann continues to promote local horticultural projects, believing that research and development is essential to the continued growth of the horticultural industry in Alberta.
APG Seeks Advisors in All Zones to Advance Alberta's Pulse Industry & Develop Leadership
2 years ago
-
The Alberta Pulse Growers Commission (APG) invites pulse producers who want to grow the province's pulse industry while developing their own leadership skills to run for election as an advisor in their zone.
"Advisors are essential to the success and continued growth of the commission and Alberta's pulse industry," said APG Chair D'Arcy Hilgartner. "I began as an advisor and learned so much about APG and the pulse industry that when the opportunity came to be elected as a director, I was confident that I had the experience to step into that role."
Participating with the organization as an advisor is an opportunity for a producer to develop their leadership skills. Advisors help guide research and extension activities specific to their zone. Directors on APG's provincial board often serve as advisors first.
Positions are available for election in all zones this fall. Producers must have sold pulses within the last two years to be eligible to serve as an advisor. Pulse growers who are interested in becoming an advisor in their zone must be nominated by an eligible pulse grower at their zone annual general meeting listed below.
Zone 1 – Dec. 3, Heritage Inn, Taber
Zone 2 – Nov. 14, Strathmore Civic Centre
Zone 3 – Nov. 21, Westlock & District Community Hall
Zone 4 – Nov. 19, Rycroft Ag Centre
Zone 5– Nov. 22, Willingdon Recreation Centre
Pulse producers who have questions about advisor elections are encouraged to contact the APG office ([email protected]).
The Alberta Pulse Growers Commission represents 6,000 growers of field pea, dry bean, lentil, chickpea, faba bean and soybean in Alberta. Our vision is to have Alberta pulses recognized by consumers as environmentally friendly, healthy, nutritious, and recognized by all producers as being an essential element in a sustainable cropping system.
Source: Alberta Pulse Growers