Canadian Grain Commission Extends Harvest Sample Program Deadline
2 years ago
-
Cool and wet weather during the harvest season may have Canadian grain producers wondering how the quality of their grain has been affected. The Canadian Grain Commission recognizes that harvest has been delayed in many locations and has extended the deadlines of its Harvest Sample Program by a month so more producers can benefit from this service.
The Harvest Sample Program offers an unofficial grade and quality information that could help producers make delivery decisions. New for this year, the Canadian Grain Commission is offering Falling Number and DON (deoxynivalenol) results for wheat as part of the Harvest Sample Program.
The Canadian Grain Commission makes crop quality data generated from harvest samples available to marketers to promote the sale of Canadian grain. This quality information confirms Canada's ability to deliver consistent, high-quality grain from year to year.
Producers who are not currently registered for the Harvest Sample Program, but who would like to take part for the 2018 harvest have until November 30 to register online at www.grainscanada.gc.ca. There is no charge to enroll, and registered participants have until December 31, 2018, to submit samples taken from their crops.
Quick facts
The Harvest Sample Program is a voluntary program that offers analytical services to Canadian grain producers and grain companies.
Participating producers are emailed a report that includes an unofficial grade, protein and dockage for their grain. As well, this year, producers who send in wheat samples will get Falling Number and DON (deoxynivalenol) results.
Source: Alberta Agriculture and Forestry
Three Alberta Visionaries Have Been Honoured By the Agriculture Hall of Fame
2 years ago
-
Three Alberta visionaries have been honoured by the Agriculture Hall of Fame in recognition of their contributions to the cattle-feeding, crop science and greenhouse industries.
"The Hall of Fame is a tribute to the ongoing legacy of agricultural innovation in this province," said Oneil Carlier, Minister of Agriculture and Forestry. "This year's inductees are pioneers in their fields who have worked hard for decades to improve agricultural practices, support growth in the industry and educate the next generation of Alberta farmers and ranchers."
This year's Hall of Fame inductees were honoured at a ceremony in Leduc on Oct. 26. They are:
Garnet Altwasser
Ronald Howard
Dietrich Kuhlmann
The Alberta Agriculture Hall of Fame was created to recognize individuals who have made significant contributions to the agriculture and food industry and to the development and sustainability of rural life in Alberta.
Since 1951, more than 130 Albertans have been honoured for their leadership and accomplishments within the agriculture sector.
Inductee biographies
Garnet Altwasser
Garnet Altwasser became a leader in Canadian agribusiness during his 30-year term as the president and Chief Executive Officer of Lakeside Farm Industries. Seeing the potential of Alberta's climate and agronomy to add value to the province's large ranching base, he co-founded and grew Lakeside Farm Industries into the largest single-site feeding operation in Canada. With the establishment of a beef-packing plant in Brooks, Altwasser also began the process of modernizing and growing Canada's beef-processing industry. He devoted significant assets to research and development in agronomy and animal husbandry, which led to gains in efficiency in both feed grains and cattle, helping to advance the entire Alberta industry. Altwasser was one of the first commercial adopters of Temple Grandin's cattle-handling designs, and was a founding director of the Alberta Cattle Feeders Association. Altwasser is insatiably curious and inquisitive about what works and what succeeds in industry, and he has quietly helped and mentored young people to enter and grow in the industry. Today, Alberta's cattle-feeding and beef-processing industry is large-scale and globally competitive, thanks in large part to Altwasser's long-range vision and leadership.
Ronald (Ron) Howard
Ron Howard has spent more than four decades supporting the growth and development of high-value crop industries in Alberta, working with more than 50 different types of crops and plant species as a research, extension and diagnostic plant pathologist. He has developed many groundbreaking protocols, screened hundreds of horticultural, specialty and field crop varieties and breeding lines for disease resistance, and evaluated more than 200 chemical and biological control products for efficacy against pathogens in these crops. Howard was integral to the expansion and development of the research facilities at the Crop Diversification Centre South, including the design and construction of the current state-of-the-art greenhouse research complex. Howard's greatest impact has been in his training of and influence on generations of farmers, agronomists, students and professionals. Through his willingness and eagerness to share his vast knowledge, Howard has prepared and delivered more than 1,000 articles, presentations and scientific publications during his career, including editing and contributing to the landmark resource book, Diseases and Pests of Vegetable Crops in Canada. A meticulous and ethical researcher, a skilled leader and a true ambassador for Alberta producers, his approachability and humility have made him a "go-to" person for help when it comes to plant disease diagnosis and management.
Dietrich (Dieter) Kuhlmann
Dieter Kuhlmann has been a leader in growing Alberta's horticulture industry for more than 50 years. Three generations of the Kuhlmann family are now actively involved in running the greenhouse, garden, and market, originally founded by Kuhlmann and his wife, Elizabeth, in 1962. They have maintained their focus on outstanding relationships and selling direct to the customer. Kuhlmann is an ongoing champion for the horticulture industry and the success of other growers, demonstrating that industry benefits by learning and working together. Kuhlmann is past-president and a founding member of the Alberta Greenhouse Growers Association, an organization set up to identify and collectively act on issues of critical importance to growers. Recognizing the opportunity for Alberta growers to market cooperatively, he also worked to establish Sunfresh Farms, a grower-owned packing and distribution facility, bringing better revenues to member farms. A former director of the Alberta Crop Industry Development Fund, Kuhlmann continues to promote local horticultural projects, believing that research and development is essential to the continued growth of the horticultural industry in Alberta.
APG Seeks Advisors in All Zones to Advance Alberta's Pulse Industry & Develop Leadership
2 years ago
-
The Alberta Pulse Growers Commission (APG) invites pulse producers who want to grow the province's pulse industry while developing their own leadership skills to run for election as an advisor in their zone.
"Advisors are essential to the success and continued growth of the commission and Alberta's pulse industry," said APG Chair D'Arcy Hilgartner. "I began as an advisor and learned so much about APG and the pulse industry that when the opportunity came to be elected as a director, I was confident that I had the experience to step into that role."
Participating with the organization as an advisor is an opportunity for a producer to develop their leadership skills. Advisors help guide research and extension activities specific to their zone. Directors on APG's provincial board often serve as advisors first.
Positions are available for election in all zones this fall. Producers must have sold pulses within the last two years to be eligible to serve as an advisor. Pulse growers who are interested in becoming an advisor in their zone must be nominated by an eligible pulse grower at their zone annual general meeting listed below.
Zone 1 – Dec. 3, Heritage Inn, Taber
Zone 2 – Nov. 14, Strathmore Civic Centre
Zone 3 – Nov. 21, Westlock & District Community Hall
Zone 4 – Nov. 19, Rycroft Ag Centre
Zone 5– Nov. 22, Willingdon Recreation Centre
Pulse producers who have questions about advisor elections are encouraged to contact the APG office ([email protected]).
The Alberta Pulse Growers Commission represents 6,000 growers of field pea, dry bean, lentil, chickpea, faba bean and soybean in Alberta. Our vision is to have Alberta pulses recognized by consumers as environmentally friendly, healthy, nutritious, and recognized by all producers as being an essential element in a sustainable cropping system.
Source: Alberta Pulse Growers
Update To Agriprofit$ Crops And Forages Benchmarks
2 years ago
-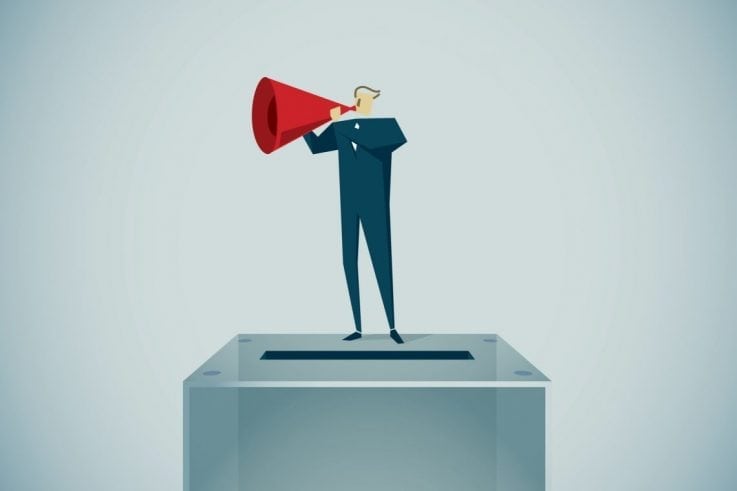 The AgriProfit$ program offers customized business analysis to help Alberta producers maximize profits and lower costs for their farms at no charge. Manglai, crop economist with Alberta Agriculture and Forestry, outlines the updates made to the AgriProfit$ crops and forages benchmarks.
The AgriProfit$ crops and forages benchmarks are the calculated averages of costs and returns by soil zones. These averages are calculated from the individual producer's data collected for the 2017 growing season through the program.
"This tool gives us a good handle on the producers' actual costs, revenues, and margins by soil zones for different crops and forages," explains Manglai. "Even better, this tool also provides the costs and returns for the top third producers where we have data available. It gives producers the opportunity to compare themselves to the top producers."
Manglai says that in past years, the crops and forages benchmarks mainly focused on regional comparisons. "As the program has grown, so has the ability to produce provincial benchmarks. The provincial level benchmark can highlight the production and management practices that are driving enterprise costs of production and profitability. In other words, regional and provincial benchmarks will provide additional information to producers achieving higher levels of profitability over time."
Producers can use these benchmarks in various ways depending if they have participated in AgriProfit$.
"If the producer has participated in the program, they can simply download the benchmarks of the soil zone of their farm's location," says Manglai. "The producer can then understand whether they are in the average group of producers, or they are in the top third group. If they are in the average group, they can even identify some of the cost and revenue items for improvement by comparing to the top third."
If the producer has not participated in AgriProfit$, they can look at the benchmarks for the soil zones where their farm is located. "They can then compare their own farm record to the benchmark averages and top third for the different crops. This provides them a good idea of where their farm stands compared to the averages group and the top third," he adds.
Crops and forages benchmarks for 2017 have been published for black, brown, and grey soil zones as well as provincial dryland soil zone.
Manglai points out that the costs and returns do not reflect the entire soil zone due to the limited sample size. "Producers have widely different management practices and sell to different end use markets even for the same crop in the same soil zone. So, benchmarks are posted only as an indication of the actual costs and returns, and additional information for crop producers to use."
Find the AgriProfit$ crop benchmarks analysis. Go to www.agriculture.alberta.ca/agriprofits to sign up for the program. For more information about the benchmarks, contact Manglai at 780-422-4056.
Grant Program Supports Health And Safety On Farms
2 years ago
-
A new farm and ranch safety grant launches Oct. 15 to help eligible agriculture employers comply with new occupational health and safety requirements.
The grant will help offset some of the costs employers may incur in complying with the new regulations. Up to $6 million is available through the program during the next three years.
On Dec. 1, the Occupational Health and Safety Code (OHS Code) will apply to farms and ranches that employ waged, non-family workers. This means Alberta farm and ranch workers will have similar health and safety protections as workers in other industries and other parts of Canada.
"Together with industry, we can continue to promote and deliver programs that support sustainable growth in the sector and foster a culture of safety on the farm," said Oneil Carlier, Minister of Agriculture and Forestry. "The Farm Health and Safety Producer Grant Program is just one way our government continues to support producers and ensure safe and healthy workplaces across the province."
Farm Health and Safety Producer Grant Program
Applications open Oct. 15, 2018 and the program runs until March 2021.
Farms and ranches with waged, non-family workers and a WCB account may apply for the grant.
The grant covers up to 50 per cent of eligible safety expenses to a maximum of $5,000 per year or $10,000 over the life of the program per eligible applicant. Expenses going back to Jan. 1, 2018 are eligible under the program.
Eligible expenses (with receipts) include things like:

First aid kits, fire extinguishers and warning signage.
Respirators, eye and hearing protection.
Health and safety programs, courses, education and training.
Seatbelt installation, warning lights and auger guards to improve equipment safety.
Source: Government of Alberta
Seed Synergy Partners Pleased With Launch of PBR Regulatory Consultation
2 years ago
-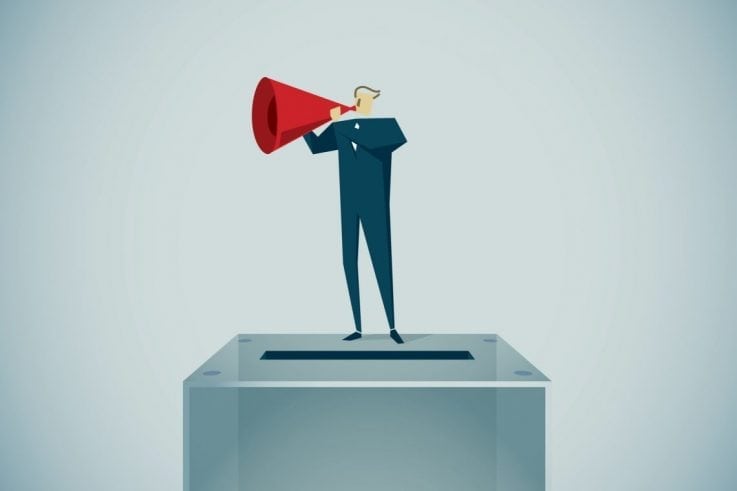 The Seed Synergy partners applaud the Minister of Agriculture and Agri-Food, Lawrence MacAulay, for confirming the launch of a consultation on potential amendments to Plant Breeders' Rights (PBR) regulations. This consultation includes value creation in cereals which explores increasing the investment in research and innovation that is necessary to position Canada as a leader in variety development.
"Everyone recognizes the need to invest in innovation in order to deliver new varieties," said Todd Hyra, President of the Canadian Seed Trade Association. "In order to attract and retain the best plant breeders, Canada needs a system that compensates them for their efforts. Changes to the existing system will ensure lasting investment in variety development in Canada for Canada, allowing us to compete more effectively on a global scale. The Seed Synergy partners and our members welcome the confirmation that this consultation will be taking place."
Seed Synergy partners and member companies alike are united in support of a consultation process that would bring about an effective value creation system in cereals for Canadians. This system would allow Canada to remain competitive in a rapidly evolving national and international marketplace and benefit cereal breeding programs for private and public companies of all sizes across Canada. As it stands, public and private breeding programs are unable to recover the full cost of variety development.
"Seed growers recognize that any changes to the system intended to generate additional funds for plant breeding in Canada must benefit breeders and generate value for producers of all crop kinds by building on the strengths of the current pedigreed seed system. We believe that additional support for Canadian plant breeders will lead to increased access to innovative varieties for seed growers and for our customers, and that it is essential for Canadian agriculture to thrive and continue to contribute to the well-being of Canadians," said Jonathan Nyborg, President of the Canadian Seed Growers' Association.
The Seed Synergy Collaboration Project acknowledges that the current model of the seed sector must adapt to change and seize emerging opportunities. Canada needs a strong vision for the future, and practical reforms now, to position producers, innovators and ultimately the entire agricultural value chain to succeed in a highly competitive and innovation-based global marketplace.
The Seed Synergy partners look forward to working with allied groups and the federal government throughout the consultation process to bring about an effective value creation system in cereals.
Cereals Canada Welcomes the U.S. – Mexico – Canada Agreement
2 years ago
-
Cereals Canada welcomes the announcement of a modernized North American Free Trade Agreement, which will be known as the U.S.-Mexico- Canada Agreement (USMCA).
"Achieving the agreement will ensure ongoing stability in agricultural trade within North America," stated Cam Dahl, President of Cereals Canada. "Agriculture in all three countries has benefited from freer trade. Preserving these benefits was a key objective in these negotiations".
USCMA will also modernize the agreement in critical areas, including chapters on biotechnology and new plant breeding techniques and addressing issues of low level presence. These updates will help bring the agreement up-to-date with modern technology.
"USMCA also sets the stage for equal treatment by the Canadian grading system for farmers on both sides of the Canada / U.S. border", noted Dahl. "Again, this is a modernization that addresses issues that did not exist when the original NAFTA was drafted. The Canadian value chain supports these changes." Dahl further noted that "there was some concern that the adjustments to the grading system would undermine Canada's classification system for wheat. This is not the case as the agreement continues to allow both countries the ability to develop national policy."
Cereals Canada thanks all the Canadian negotiating team who have carried out this work in order to accomplish the agreement. This includes Minister Freeland and Minister MacAulay who have been engaged throughout the negotiations.
USMCA Means Continued Access to the U.S. and Mexico for Canada's Wheat and Barley Farmers
2 years ago
-
The Alberta Wheat Commission (AWC) and Alberta Barley are pleased to see the successful conclusion of a new United States – Mexico – Canada Agreement (USMCA), securing continued access for Canadian wheat and barley to the U.S. market – the largest export market for Canadian wheat and the second largest market for Canadian barley.
The agreement replaces the North American Free Trade Agreement (NAFTA).
For Canada's wheat and barley farmers, the news is significant. Together, the U.S. and Mexico account for roughly 15 per cent of total Canadian wheat exports. Total Canadian wheat exports to the U.S. are 2.3 million tonnes per year, Canada's largest export market. Canadian wheat exports to Mexico are roughly 950 thousand tonnes per year. Total Canadian barley exports to the U.S. are roughly 183,000 tonnes per year, making the U.S. Canada's second largest export market after China.
The commissions thank Minister Chrystia Freeland for her leadership throughout the renegotiation of NAFTA and also thank Agriculture Minister Lawrence MacAulay for his commitment to the needs of Canada's grain farmers.
"About 90 per cent of American wheat imports are grown on Canadian farms, making Canada the dominant supplier," said Kevin Bender, AWC Chair. "Maintaining access through NAFTA gives Canada a continued edge over our competitors which is very good news."
"The renewed agreement is excellent news for Canada's barley farmers," said Jason Lenz, Alberta Barley Chair. "With a continued open border between Canada, the U.S. and Mexico, we are extremely appreciative to both Minister Freeland and MacAulay for recognizing the needs of farmers who rely on exports."
The commissions look forward to reviewing the full details of the agreement which includes retention of the Chapter 19 dispute settlement mechanism and measures to address U.S. concerns over grading of U.S. wheat in Canada.
Register Now for CFGA 2018 Conference in Calgary
2 years ago
-
The Canadian Forage and Grassland Association (CFGA), in conjunction with the Alberta Forage Industry Network (AFIN), will be hosting its ninth annual conference in Calgary on November 14 and 15, 2018. Registration is now open.
This conference highlights how the Canadian forage and grassland sector is a critical foundation for sustainable growth and development throughout the Canadian agricultural industry.
This year's theme is Foundation Forage: Built from the Ground Up, recognizing the importance of a complete forage cropping system, from soil health through to export opportunities.
"Forage and grasslands are an important component of Canadian agriculture," says Cedric MacLeod, CFGA's executive director. "There are 72 million acres of forage and grassland in production in Canada and the direct economic value is $5.09 billion. It's critical that we learn as much as we can about nurturing this critical resource through events like the CFGA conference."
The conference begins with an optional preconference tour on Tuesday, November 13 which will feature visits to Namaka Farms – a large-scale, family-owned feedlot – the Arrowwood Hutterite Colony, and Waldron Grazing Co-op.
The main conference will include an exhibition of businesses and organizations that provide products or services to forage producers and grassland managers, or represent a conservation or land stewardship-based organization concerned with the continued loss of Canada's grasslands; a full line-up of speakers on such topics as soil carbon storage, forage exports, soil health enhancement and profitable forage systems; and virtual farm tours that feature innovative producers across the country.
Find the nomination form for the CFGA Leadership Award and register for the CFGA Conference.
Source: Alberta Agriculture and Forestry
Drop off your Obsolete Pesticide and Livestock Medication
2 years ago
-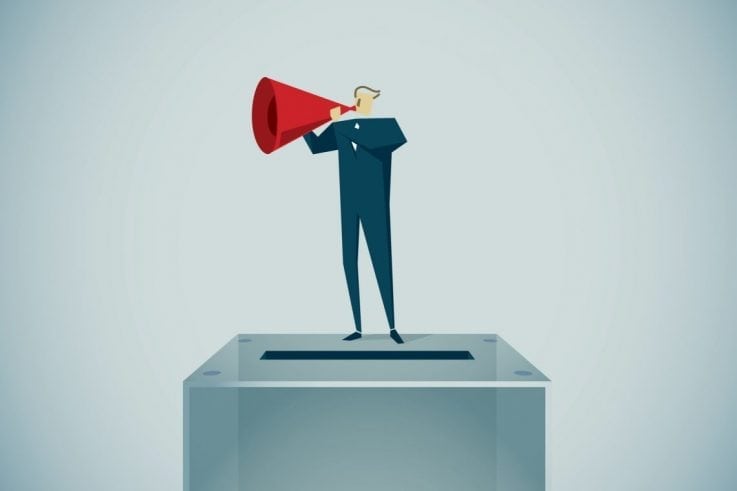 A reminder to farmers that Cleanfarms' obsolete pesticide and livestock medication collection program will be available in southern Alberta this fall, from October 22 to 26, 2018.
Farmers can drop off unwanted and/or obsolete agricultural pesticides and equine/livestock medications at a designated collection site at no charge. The products are then transported to a high temperature incineration facility where they are disposed safely.
Find a location and collection details.
Source: Alberta Agriculture and Forestry