Three Albertans Picked for Canadian Ag Youth Council
2 months ago
-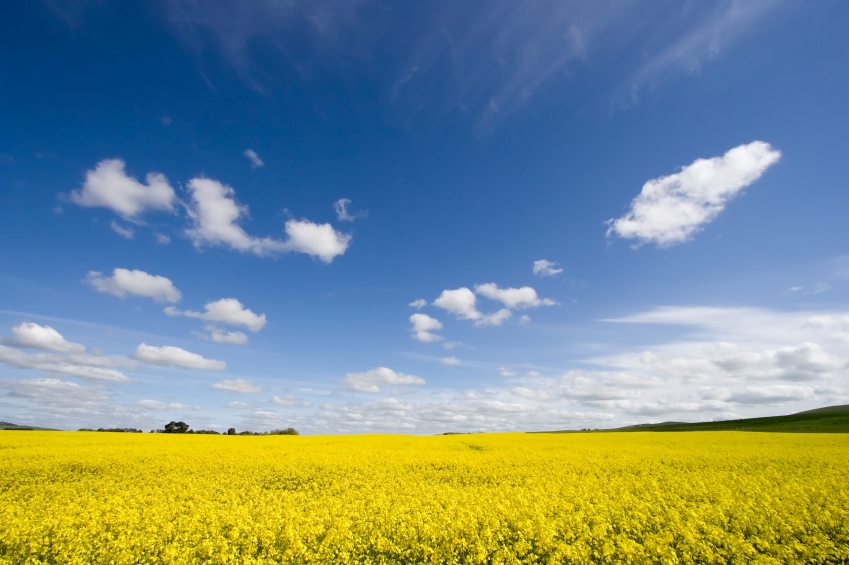 Potato researcher Colby Robertson, mixed animal veterinarian Carling Matejka and biotech company worker B Pratyusha Chennupati, have been picked as members for the Canadian Agricultural Youth Council, Marie-Claude Bibeau, minister of agriculture and agri-food, says in a news release on July 24.
Robertson is currently working as an agricultural summer student for a potato processing business in southern Alberta. He grew up an acreage near a small Manitoba town with a rich agricultural history. He received his bachelor of science in agriculture and the University of Manitoba and recently completed his master of science at the University of Lethbridge with a focus on commercial potato production.
"A priority I have as a council member is to investigate and recommend improvements for aiding young agriculturalists in accessing capital for starting their own business. Additionally, I will seek opportunities to improve succession planning and address its role in ensuring Canadian farms continue to be sustainable," Robertson says in the release.
"I am a female mixed animal veterinarian, a fourth generation farmer, and lived in a large city for seven years. I can relate to the struggles that farmers may have but also provide a medical veterinary perspective to the many issues facing agriculture today. Furthermore, because of my encounters with the urban population, I hear concerns they may express about agriculture and can assist in their understanding," Matejka says in the release.
"Having a unique skillset of engineering, sciences, and regulatory affairs background, I see opportunity in every challenge posed in agriculture. Working in a start-up and established ag-biotech company helped me think not just about the farm level practices but to have a strategy for a short and long-term vision for markets beyond the farm," Chennupati says in the release.
The three were chosen from more than 800 applications. Their fellow council members represent a diverse mix of subsectors from across the agriculture and agri-food sector, as well as from every province and the North, the release notes.
The 25 council members will act as a consultative body to Agriculture and Agri-Food Canada. It will have the opportunity to offer suggestions on government policies, as well as identify problems and propose solutions on issues that matter most to them, all while developing leadership skills and building professional relationships.
The inaugural virtual meeting of the group will take place in August.
Western Canadian Wheat Growers Compare Alberta Political Parties Ag Policy
1 year ago
-
With the call of the provincial election in Alberta, the Western Canadian Wheat Growers asked each of the registered parties five questions that we thought would be of interest to our members and grain farmers.
On March 22, 2019 the following questions were sent to each party. On April 3, 2019 we sent a reminder to the parties that had not replied. As of April 5, 2019, we heard back from five parties.
The five policy questions are:
1.    What is your party's position on free and competitive markets in international trade, including the elimination of export subsidies, reduction of trade-distorting domestic support, and reducing tariffs and non-tariff barriers that inhibit market access?
2.    What is your party's position on the grain transportation system and the ability to move grain to export market in an accountable and efficient manner, considering possible future overcrowding on the rail system?
3.    What is your party's position on the development of agricultural innovations that make farmers more profitable and sustainable, with a science-based regulatory approval process for the introduction of new technologies, including the adoption of genetically modified crops?
4.    What is your party's position on a carbon pricing system, including on a credit and debit system that acknowledges the significant carbon reductions being achieved by prairie grain growers through farming techniques and sequestering?
5.    As the next provincial government, what would your top priorities be for farmers and the agriculture industry in Alberta?
All the responses may be found online here in an simple, accessible format they can be easily read on your desktop or mobile device.
Three Alberta Visionaries Have Been Honoured By the Agriculture Hall of Fame
2 years ago
-
Three Alberta visionaries have been honoured by the Agriculture Hall of Fame in recognition of their contributions to the cattle-feeding, crop science and greenhouse industries.
"The Hall of Fame is a tribute to the ongoing legacy of agricultural innovation in this province," said Oneil Carlier, Minister of Agriculture and Forestry. "This year's inductees are pioneers in their fields who have worked hard for decades to improve agricultural practices, support growth in the industry and educate the next generation of Alberta farmers and ranchers."
This year's Hall of Fame inductees were honoured at a ceremony in Leduc on Oct. 26. They are:
Garnet Altwasser
Ronald Howard
Dietrich Kuhlmann
The Alberta Agriculture Hall of Fame was created to recognize individuals who have made significant contributions to the agriculture and food industry and to the development and sustainability of rural life in Alberta.
Since 1951, more than 130 Albertans have been honoured for their leadership and accomplishments within the agriculture sector.
Inductee biographies
Garnet Altwasser
Garnet Altwasser became a leader in Canadian agribusiness during his 30-year term as the president and Chief Executive Officer of Lakeside Farm Industries. Seeing the potential of Alberta's climate and agronomy to add value to the province's large ranching base, he co-founded and grew Lakeside Farm Industries into the largest single-site feeding operation in Canada. With the establishment of a beef-packing plant in Brooks, Altwasser also began the process of modernizing and growing Canada's beef-processing industry. He devoted significant assets to research and development in agronomy and animal husbandry, which led to gains in efficiency in both feed grains and cattle, helping to advance the entire Alberta industry. Altwasser was one of the first commercial adopters of Temple Grandin's cattle-handling designs, and was a founding director of the Alberta Cattle Feeders Association. Altwasser is insatiably curious and inquisitive about what works and what succeeds in industry, and he has quietly helped and mentored young people to enter and grow in the industry. Today, Alberta's cattle-feeding and beef-processing industry is large-scale and globally competitive, thanks in large part to Altwasser's long-range vision and leadership.
Ronald (Ron) Howard
Ron Howard has spent more than four decades supporting the growth and development of high-value crop industries in Alberta, working with more than 50 different types of crops and plant species as a research, extension and diagnostic plant pathologist. He has developed many groundbreaking protocols, screened hundreds of horticultural, specialty and field crop varieties and breeding lines for disease resistance, and evaluated more than 200 chemical and biological control products for efficacy against pathogens in these crops. Howard was integral to the expansion and development of the research facilities at the Crop Diversification Centre South, including the design and construction of the current state-of-the-art greenhouse research complex. Howard's greatest impact has been in his training of and influence on generations of farmers, agronomists, students and professionals. Through his willingness and eagerness to share his vast knowledge, Howard has prepared and delivered more than 1,000 articles, presentations and scientific publications during his career, including editing and contributing to the landmark resource book, Diseases and Pests of Vegetable Crops in Canada. A meticulous and ethical researcher, a skilled leader and a true ambassador for Alberta producers, his approachability and humility have made him a "go-to" person for help when it comes to plant disease diagnosis and management.
Dietrich (Dieter) Kuhlmann
Dieter Kuhlmann has been a leader in growing Alberta's horticulture industry for more than 50 years. Three generations of the Kuhlmann family are now actively involved in running the greenhouse, garden, and market, originally founded by Kuhlmann and his wife, Elizabeth, in 1962. They have maintained their focus on outstanding relationships and selling direct to the customer. Kuhlmann is an ongoing champion for the horticulture industry and the success of other growers, demonstrating that industry benefits by learning and working together. Kuhlmann is past-president and a founding member of the Alberta Greenhouse Growers Association, an organization set up to identify and collectively act on issues of critical importance to growers. Recognizing the opportunity for Alberta growers to market cooperatively, he also worked to establish Sunfresh Farms, a grower-owned packing and distribution facility, bringing better revenues to member farms. A former director of the Alberta Crop Industry Development Fund, Kuhlmann continues to promote local horticultural projects, believing that research and development is essential to the continued growth of the horticultural industry in Alberta.
Seed Synergy Partners Pleased With Launch of PBR Regulatory Consultation
2 years ago
-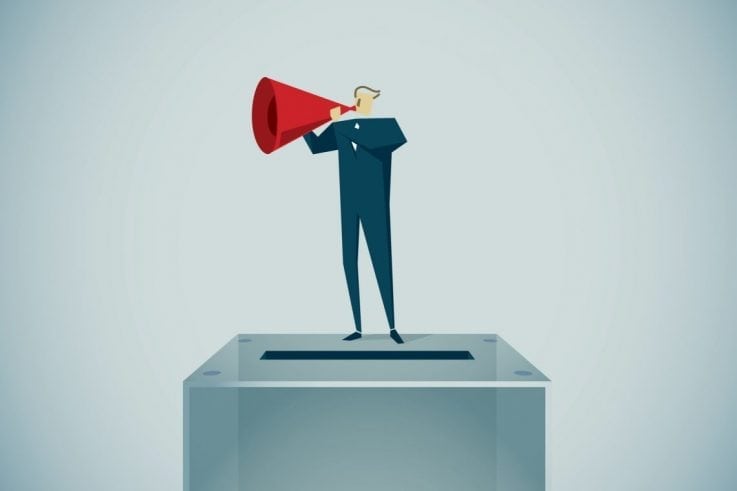 The Seed Synergy partners applaud the Minister of Agriculture and Agri-Food, Lawrence MacAulay, for confirming the launch of a consultation on potential amendments to Plant Breeders' Rights (PBR) regulations. This consultation includes value creation in cereals which explores increasing the investment in research and innovation that is necessary to position Canada as a leader in variety development.
"Everyone recognizes the need to invest in innovation in order to deliver new varieties," said Todd Hyra, President of the Canadian Seed Trade Association. "In order to attract and retain the best plant breeders, Canada needs a system that compensates them for their efforts. Changes to the existing system will ensure lasting investment in variety development in Canada for Canada, allowing us to compete more effectively on a global scale. The Seed Synergy partners and our members welcome the confirmation that this consultation will be taking place."
Seed Synergy partners and member companies alike are united in support of a consultation process that would bring about an effective value creation system in cereals for Canadians. This system would allow Canada to remain competitive in a rapidly evolving national and international marketplace and benefit cereal breeding programs for private and public companies of all sizes across Canada. As it stands, public and private breeding programs are unable to recover the full cost of variety development.
"Seed growers recognize that any changes to the system intended to generate additional funds for plant breeding in Canada must benefit breeders and generate value for producers of all crop kinds by building on the strengths of the current pedigreed seed system. We believe that additional support for Canadian plant breeders will lead to increased access to innovative varieties for seed growers and for our customers, and that it is essential for Canadian agriculture to thrive and continue to contribute to the well-being of Canadians," said Jonathan Nyborg, President of the Canadian Seed Growers' Association.
The Seed Synergy Collaboration Project acknowledges that the current model of the seed sector must adapt to change and seize emerging opportunities. Canada needs a strong vision for the future, and practical reforms now, to position producers, innovators and ultimately the entire agricultural value chain to succeed in a highly competitive and innovation-based global marketplace.
The Seed Synergy partners look forward to working with allied groups and the federal government throughout the consultation process to bring about an effective value creation system in cereals.
Alberta Barley Call for Nominations for Directors and Delegates
2 years ago
-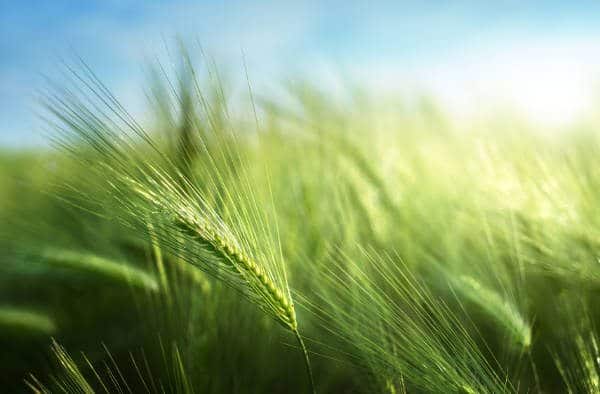 Nominations are now being accepted for Alberta Barley's 2018 director and delegate elections.
There are 25 positions available, including two directors in region five and six and one director-at-large available to producers located in regions one, three, five and six.
Thanks to board approval of reallocation of delegate positions based on barley production in the province, 22 spots are available for delegates with at least one opening in each of the Alberta Barley electoral regions.
"Alberta Barley works diligently on advocating for producers, and these elections are a great opportunity for farmers looking to make an impact to get involved," said Jason Lenz, Alberta Barley chair. The Bentley-area farmer began representing Alberta Barley as a delegate in 2009, has served as region three director since 2013 and was elected Chair in 2016. "Becoming a delegate or director is an effective way to make a difference in the industry and in your community."
Any farmers seeking a director or director-at-large position must submit paperwork via fax to Alberta Barley at 1-403-291-0190 or by email to [email protected]on or before October 31st, 2018 at 4:00 p.m.
Elections, if required, for Region 5 and 6 will take place at the corresponding Next Level Meeting for the regions Westlock Community Centre on November 21 and Rycroft Ag Centre on November 19th, respectively.
Votes for any director-at-large will be collected at all six regional meetings through a traveling ballot box, tabulated and then announced at the Alberta Barley AGM, December 12th in Banff, AB.
Delegates are nominated and elected from the floor at each regional meeting.
All farmers running for a delegate or a director position must have produced barley in the region they are running for election in and paid a service charge on barley either in the current or previous two crop years. To be eligible for a director-at-large position, a farmer can have grown barley in any area of Alberta.
Click here for the director nomination form.
Click here for the director-at-large nomination form.
Locations and Dates of Next Level Farming meetings:
Tuesday, November 13th, Lacombe Memorial Centre – Region 3
Wednesday, November 14th, Strathmore Civic Centre – Region 2
Monday, November 19th, Rycroft Ag Centre – Region 6
Wednesday, November 21, Westlock District and Community Hall – Region 5
Thursday, November 22nd, Willingdon Recreation Centre – Region 4
Tuesday, November 27th, Stamp Seeds in Enchant, AB – Region 1
Role descriptions for Alberta Barley's board of directors and delegates can be found here.
A map of Alberta Barley's regions can be found here.
Source: Alberta Barley
CSTA Recognizes Exceptional Contributions to the Seed Industry
2 years ago
-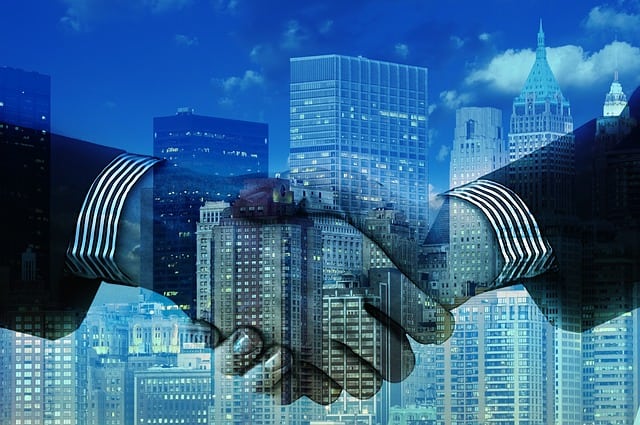 Today at their 95th Annual Meeting, the Canadian Seed Trade Association (CSTA) and its members recognized and celebrated the innovative contributions of three exceptional leaders within the seed industry.
Dr. Igor Falak was awarded with the Canadian Plant Breeding and Genetics Award, which is co-sponsored by CSTA and Germination Magazine (Alberta Seed Guide's sister publication). Falak is a private sector canola researcher at Pioneer Hi-Bred Production who has shown great capacity for development of unique commercial products with native-sourced traits. His canola breeding efforts have resulted in many improved, leading-edge canola hybrids which have harnessed unique natural variability to improve key agronomic characteristics, such as disease and pod shatter resistance. His previously awarded honors reflect his scientific excellence not only within his organization, but also the industry. His passion and dedication to his work is quite evident and inspiring to canola breeders and researchers of all ages.
This year the Seed Achievement Award is co-sponsored by CSTA and CropLife Canada. Both organizations were delighted to announce Dr. Stephen Yarrow as the recipient of this distinguished award. Yarrow, began his career as a research scientist at one of Canada's first plant biotechnology companies and then served as an executive at the Canadian Food Inspection Agency. Dr. Yarrow went on to work as the Vice-President of Plant Biotechnology for CropLife Canada and was instrumental in developing positions on many seed-related issues and challenges. His contributions to the seed and biotech industries have come in various forms over many years of service. Most recently, Yarrow served as an active participant and driver of the Seed Synergy initiative. While he has now retired, he has been instrumental in generating a positive operating environment for the broader seed sector, pushing for regulatory modernization and seeking international adoption of plant breeding innovations. It is evident that Yarrow has been a leader in our industry and is well deserving of this award.
Industry veteran, Ron Weik, was named as the recipient of the CSTA Honourary Life Membership Award. Mr. Weik, formerly of FP Genetics Inc., worked in his 'first career' until 2003 with the Saskatchewan Wheat Pool. He dedicated his career to promoting and bettering the Certified seed industry, while working alongside breeders, seed growers, end-users and farmers. Due to his knowledge of the industry and his willingness to invest his time, Mr. Weik has been consistently called upon by CSTA staff and members alike for his input and support of CSTA activities. His participation in committee meetings has always offered a balanced and insightful approach and certainly earned him the respect of regulators and industry peers alike. Mr. Weik will always be admired for his quiet leadership role with colleagues in seed and trade associations. His work over the years has certainly helped to build an improved and more vibrant industry for the betterment of all involved in seed and has demonstrated that he is truly deserving of this recognition.
"It is my privilege to have been among the members present at the awards ceremony this afternoon to recognize these three truly exceptional individuals," said CSTA President, Dan Wright. "Igor, Stephen and Ron have each made a significant impact on agriculture and the seed industry specifically. We are honored to be able to recognize and celebrate their accomplishments"