Pulse Sector Views C49 as Step Toward Improved Transportation Performance and Reliability
2 months ago
-
Pulse Canada and the Canadian Special Crops Association (CSCA) expect to see improved service for Canadian shippers as a result of the passing of Bill C49, the Transportation Modernization Act. The pulse sector views the Bill as a framework for improving Canada's transportation system.
The Act introduces reciprocal penalties into Service Level Agreements, replaces extended interswitching with a new "long-haul interswitching" provision, provides the Canadian Transportation Agency with own-motion inquiry powers on systemic or emerging rail freight issues under guidance from the Minister of Transportation, redefines adequate and suitable service, and makes changes to the Maximum Revenue Entitlement calculations to promote railway investment in hopper cars.
"Pulse Canada wants to see an innovative and transparent rail system that provides improved service and capacity to drive economic growth and international competitiveness for the pulse and special crops sector," said Greg Cherewyk, Pulse Canada's Chief Operating Officer. "The true measure of success of the changes to the Canadian Transportation Act will be in how they deliver measurable improvements in service performance and reliability."
A key outcome of Bill C-49 will be the launch of a regulatory process to develop rail service and performance indicators. Pulse Canada and the CSCA believe that the development of a comprehensive data regime to hold players accountable for their performance and track progress towards achieving the goals of the Transportation 2030 strategy is essential.
"The grain sector has invested in increasing the transparency of the rail system through the Ag Transport Coalition and has identified the key metrics needed to develop a relevant, reliable and timely data regime," said Cherewyk. "With the passing of C49, the industry must now turn its attention to developing the work plan and comprehensive performance measurement system that meet the needs of individual companies and industries, and deliver what is intended with this legislation."
Source: Pulse Canada
Parliament Must Pass the CPTPP: Cereals Canada
1 year ago
-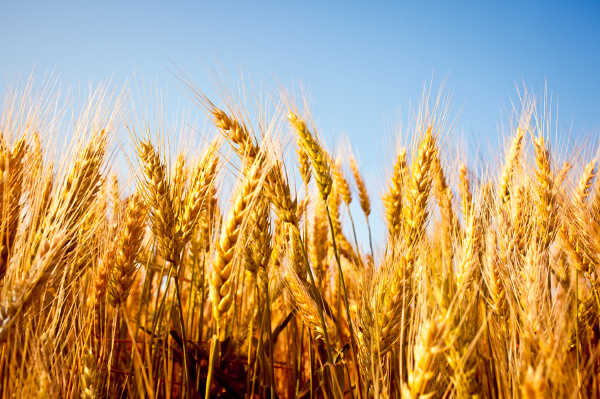 Implementing legislation for the Comprehensive and Progressive Trans-Pacific Partnership (CPTPP) is now in Parliament.  Canada has a chance to demonstrate much-needed leadership and cooperation on trade with like-minded global partners.  It is imperative for Parliament to pass this legislation before its summer recess. This agreement will unlock valuable trade opportunities all while enhancing prospects for the growth and diversification of Canadian agriculture.
The Government of Canada recognizes the important growth potential for agri-food exports and increased contributions to our economy.  The latest budget set an ambitious target to increase agri-food exports to $75 billion annually by 2025, up from $64 billion today.  The CPTPP offers a path towards this goal.
The case for trade diversification is stronger in today's political climate.  The uncertainty and risk surrounding the ongoing renegotiation of NAFTA are troubling enough.  The acrimony after the G7 meeting in Charlevoix drives home the need to expand export horizons.  Implementing the CPTPP is a concrete opportunity for Canada to improve access and competitiveness in new markets.
Livelihoods across the country are tied to agricultural trade.  From our ports in Vancouver and Montreal, mills and manufacturing plants in Winnipeg and Toronto, to family farms and agri-businesses, international trade sustains jobs in every region, city and rural area of Canada.
Looking more closely at the CPTPP, we see that its benefits for Canadian agriculture revolve around three key areas.
First, lower tariffs achieved through this agreement have a direct impact on Canadian competitiveness. This is particularly important for value-added agri-food products, many of which have traditionally faced high tariffs in export markets.  But it is also critical for commodities like wheat and canola, where Canada will have preferential access to key markets such as Japan and Vietnam, thereby matching the gains achieved by Australia.  Somewhat ironically, the CPTPP will also give Canada a leg up against the U.S. in high value Asian markets.  Many agriculture groups in the U.S. are openly disappointed by their country's withdrawal from the CPTPP for this reason.  But to lock-in these benefits, Canada must be among the first countries to ratify the agreement.
Second, through the CPTPP Canada and its partners are upgrading the rules of trade. Predictable, risk- and science-based trade rules play a key role in facilitating access to markets.  As a modern, ambitious and comprehensive trade agreement, the CPTPP sets higher standards for participating countries while creating a more predictable and transparent trade environment.  Stronger science-based and risk-based rules for agricultural trade will help limit the potential for protectionist barriers and encourage greater investment in innovation.  Adoption of new technologies leads to productivity enhancements and new commercial opportunities.
The improvements to the trading rules through the CPTPP are critical for Canadian farmers and exporters who are increasingly facing unjustified market barriers around the world. A strong and ambitious agreement between Canada and CPTPP partners sets common standards that reduce the likelihood of trade friction, while offering stronger dispute resolution mechanisms when issues arise.  It should be noted, however, that Canada also has an onus to enforce these rules when issues emerge – as is the case with Canada's ongoing challenges for durum exports to Italy, under the Canada-European Union Free Trade Agreement (CETA).
The third benefit, and perhaps the most important, is that the CPTPP is viewed as an opportunity to provide leadership in promoting multilateral trade policy cooperation. In the wake of withdrawal and rising protectionism by traditional trading partners, the importance of achieving these outcomes is clearer than ever.  What's more, as the global economic and political center of gravity shifts towards Asia, Canada will be well positioned to deepen its trading relationships and shape global business standards.  Once the agreement is in place, it is highly likely that new countries, perhaps even the U.S., will seek to join, further strengthening the agreement's scale and benefits.  Canada must be at the table with the terms for new entrants are set.
The CPTPP is a tremendous opportunity to build and diversify markets.  The agreement will build jobs in both rural and urban Canada and it will help grow the Canadian economy.  With the implementing legislation for the CPTPP now in Parliament, Canada has a chance to play a leading role by joining the first six countries to ratify the agreement.  This will demonstrate Canada's commitment to international trade while promoting continued cooperation, against the backdrop of rising protectionism and uncertainty.
The spotlight is now on Parliament to ratify the CPTPP.  Farmers can do their part by taking the time to write, call or meet with their Members of Parliament to encourage ratification before the expected June 22 recess of Parliament.  Farmers' voices matter so take the time – it will be good for your business.
Source: Cereals Canada
Bill C-49 is Passed: What Does It Mean To Farmers?
1 year ago
-
Bill C-49, The Transportation Modernization Act, became law on May 23 after more than a year working its way through the legislative process. The Act moves us forward in building a more predictable and reliable transportation system for farmers, exporters, and global customers.
If you haven't been actively following the long process, here are two things included in Bill C-49 that should most directly benefit farmers:
Railway transparency: New public reporting requirements for railways will increase transparency into their operations. Weekly and annual reports will help ensure all parties, including grain farmers, have better information on transport volumes and potential issues, before they become problems.
Investment in the supply chain: A change to the calculation of the Maximum Revenue Entitlement (MRE), which will encourage capital investments by the railways.
Also of note, soybeans and soybean products will fall under the rate-protection mechanism of the MRE, providing regulatory parity for a crop that has grown to be of significance in Western Canada.
In addition, other changes that will impact shippers should benefit farmers as the transportation system becomes more efficient. These changes will increase supply chain accountability:
Reciprocal financial penalties and dispute resolution can now be included in arbitrated service level agreements.
The legal concept of "adequate and suitable" service that railways must provide shippers has been clarified.
Introduction of long-haul interswitching.
One reason for the long process is that the legislation is broad, touching on Canadian transportation issues beyond rail shipping and the grain sector. It addresses some long-standing policy issues that have been years in the making, stemming back to the 2013-14 grain crisis and earlier.
For farmers, the actual impact of Bill C-49 will take several years to fully understand, as data is collected on the use and success of these new tools and processes. We will continue to monitor the situation and report on progress.
Source: Alberta Canola