Nurturing Mental Health And Wellness On The Farm
1 year ago
-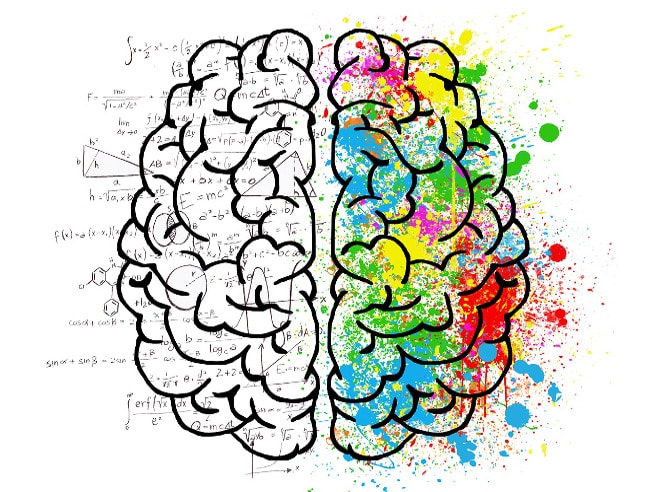 Most Alberta farm operations are family-based businesses where farmers live, work and play. It can be hard to get away from the daily grind.
Daily chores, inclement weather, business planning and financial management can be a lot for a person to handle. It is important that farm owners and family members know the signs and symptoms of fatigue, anxiety and depression.
"When you begin to feel overwhelmed or burnt out, one of the best things you can do is call a timeout, step back and take a moment for yourself. When you take time for yourself, you are giving your mind and body a break and time to re-energize," says Dr. Nicholas Mitchell, Senior Medical Director with Addiction and Mental Health Strategic Clinical Network.
Those who are feeling effects of fatigue, anxiety or depression may:
feel sad, grumpy or moody
lose interest in their usual activities
eat more and crave carbohydrates, such as bread and pasta
gain weight
sleep more but still feel tired
have trouble concentrating
have thoughts that life is not worth living
"There is no reason to wait until you are feeling burnt out to make time for yourself a priority. Building breaks into your days can help keep stress from mounting," says Dr. Mitchell.
Some ways to help focus on yourself and combat these feelings include:
Getting regular exercise.
Getting more sunlight may help. Try to get outside to exercise when the sun is shining.
Being active during the daytime, especially early in the day. It may help increase energy levels and lessen feelings of anxiousness or depression.
Ensuring your body is getting proper nutrition and hydration.
Speaking to your physician if your symptoms go on for two weeks or more.
For more information on stress and stress management, contact Health Link Alberta at 811, visit MyHealth.Alberta.ca or call the Mental Health Helpline at 1-877-303-2642.
For more information on farm safety, visit the Farm Safety webpage.
Source: Alberta Ag
DMA-FCC Mental Health Awareness Program Expanding In Second Year
1 year ago
-
Following a successful one-year pilot project, Do More Agriculture (DMA) Foundation and Farm Credit Canada (FCC) announced they are extending and expanding their partnership to bring mental health awareness and training to rural Canada.
"We are so very grateful for the positive feedback, overwhelming interest and powerful impact this pilot project is having on the lives of so many producers and rural residents," DMA Executive Director Adelle Stewart said. "It's thrilling to think of the reach we will have across Canada through this continuation and expansion of mental health literacy training in rural Canada, as well as the many more agriculture-focused workshops we will be able to offer our producers."
Under the pilot project, FCC provided $50,000 in funding to facilitate mental health first aid training for producers and agriculture industry in 12 selected communities across Canada. As a result, 236 rural residents are now certified mental health first aid responders and leaders.
The two-day training program, developed by the Mental Health Commission of Canada, is aimed at developing community leaders, who are trained to identify mental health concerns and provide initial supports to producers coping with difficult or unfortunate circumstances.  The program is offered at no cost to participants.
"The training is aimed at raising mental health awareness and equipping participants with basic skills to provide assistance when help is not immediately available," Stewart said. "The network of volunteers who can help has taken root and will continue to grow under this renewed and expanded partnership."
In 2020, FCC will invest an additional $100,000 to the project's reach in the second year.
"Mental health issues impact every segment of our society and those who work in Canada's thriving agriculture and food industry are not immune," said Michael Hoffort, FCC president and CEO. "As a committed partner to this industry, we recognize the need for increased mental health support in agriculture, where people – often located in rural Canada – can sometimes feel isolated and don't always know who to turn to for help."
"Our government is committed to working with all partners to address the mental well-being challenges faced by Canadian farmers. By building a network of certified mental health responders, Do More Ag is contributing to mental health well-being and awareness of residents throughout rural Canada," Minister of Agriculture and Agri-Food Marie-Claude Bibeau said. "The demand for this type of training is evident and our Government, through FCC, is pleased to announce increased funding to this important initiative.
Applications for training program funding will open later this fall and trainings will occur throughout early 2020.  Interested communities will be able to apply online at www.domore.ag
The Do More Agriculture Foundation Launches First Awareness Campaign — "It Starts With Me"
2 years ago
-
The Do More Agriculture Foundation, a not-for-profit championing mental health in agriculture, launched its first awareness campaign called "It Starts with Me." The campaign highlights that changing the narrative around mental health starts with each of us personally. The campaign aims to: reduce stigmas, understand that each of us plays a role, and inspire those in agriculture to take care of their mental well-being.
"We each can promote change by making small adjustments to our internal and external language. We often don't think about how the language we use can impact mental health," explains Do More Agriculture Foundation co-founder Kim Keller. "Language is a powerful tool. Positive language creates positive outcomes, improves communication, and increases our confidence. This campaign aims to inspire reflection and encourage people to participate in their own way."
"It Starts with Me" identifies common phrases heard or spoken within the agriculture community and suggests alternative language. The campaign highlights how a simple statement like 'just get over it' can be rephrased to a more supportive statement like 'It might not be easy, but it's okay to get help.' The campaign also highlights internal dialogue and encourages people to be kinder to themselves.
Last year, Dr. Andria Jones-Bitton from the University of Guelph conducted a survey of 1,100 producers from across Canada. The results found 35 per cent of Canadian producers could be classified as depressed and 58 per cent of producers meet the criteria for anxiety.
Mental health is part of all of us. NOW is the time we change the conversation about mental health. Language matters. Choose yours.
Learn more at domore.ag. See examples and share stories using #ItStartsWithMe.
Staying Mentally Healthy Under Harvest Pressure
2 years ago
-
Taking a few simple steps to help manage stress at harvest will go a long way to maintaining good mental health, said a founder of the Do More Agriculture Foundation.
"It's easy to become isolated during harvest because you're busy, potentially stressed, lacking sleep and likely alone in a cab of equipment for the majority of the day," explained Kim Keller. "Stay in contact daily with friends or family or other networks via text or phone calls to reduce the feelings of isolation. Often a quick phone call to someone you trust is all that's needed to stop negative thoughts from growing and taking over."
Keller and the other founders of Do More Ag envision a culture in agriculture where all producers are encouraged, empowered and supported to take care of their mental well being. The organization is helping to realize this culture in agriculture by creating awareness about mental health and breaking the stigma that currently exists, while building a community of support and resources for those impacted and affected. Do More Ag aims to help all producers realize they are not alone and they have an entire industry behind them.
Click here to read Do More Ag's six things you can do to stay resilient this harvest season, which is proving more challenging than usual for many farmers on the Prairies.
"Sitting for long periods of time in a cab during a high stress time of year can be trying for both your body and mind," Keller added. "Try doing simple stretches in the cab throughout the day to stimulate blood circulation and release tension. Self care is even more important during busy times. Self care isn't just baths and candles, sometimes during busy times like harvest, it's wearing clean clothes, drinking enough water and eating good food."
Links to more mental health resources are available below.
Alberta Health Services Mental Health Help Line 1-877-303-2642
https://www.albertahealthservices.ca/injprev/Page4875.aspx
Saskatchewan Farm Stress Line http://www.mobilecrisis.ca/farm-stress-line-rural-sask