After The Harvest Of 2018, Should Growers Use Saved Or Certified Seed In 2019?
4 months ago
-
It was a hard harvest in Alberta in 2018. Due to the wet, cold and snowy conditions in September and October, there were estimates that more than five per cent of all crops had yet to be harvested at the beginning of November.
After a hard year, bin-run seed may be tempting — it's still sometimes used by Alberta producers. Although it may seem to be the best option, especially in terms of cost, is another look at that choice needed?
First, let's examine the March 2018 report called Overview of Certified Seed and Farmer Saved Seed released by the Economics and Competitiveness Branch of the Government of Alberta. "Farmers saving seed is cost-effective almost all the time," the authors state. "However, they are increasing their risks of reduced yield due to decreased seed genetic purity and tolerance to drought and disease to name a few."
The authors add, individual farm assessment aside, producers "can generally price in about a $3.75/bushel price premium [in wheat] for access to new genetics, increased tolerances and convenience of purchasing certified seed," and "when commercial prices are stable, the seed costs are often less than the $3.75/bushel threshold."
Saved seed must be cleaned and treated, and often germination tests are required. Quality can vary greatly. Certified seed has a risk-assurance program included with purchase, assuring growers the seed has met very high standards for quality and varietal and mechanical purity, which is verified through third-party analysis.
Current Use
As is commonly known, use of certified seed verses saved seed varies by crop kind. "I expect in Alberta and most of Canada, hybrid canola, for example, is almost exclusively grown from certified seed," says Roy van Wyk, executive director at the Canadian Seed Institute.
This is confirmed in a recent JRG Consulting Group and SJT Solutions report for the Seed Synergy Collaboration Group called Canada's Seed System: Economic Impact Assessment and Risk Analysis, which estimates the use of certified seed as a percentage for a number of the major crop kinds.
The report states, "The highest usage occurs in Eastern Canada, with over 50 per cent of wheat acreage planted with certified seed. In Western Canada, use of certified seed can be as low as 13 per cent as is the case with durum wheat.Use of certified seed in Quebec is much higher due to the requirement that any crop insured acreage must be sown with certified seed.… For soybeans and canola, acreage seeded with certified seed can range between 95 per cent and 100 per cent across Canada, due to technology use agreements."
Morgan Webb, senior accredited seed analyst with Seed Check Technologies in Leduc, Alta., says hybrid crops like canola and corn have an extremely high percentage of certified seed use. Additionally, forage crops have a high percentage of uptake in pedigreed seed, he says, and "there has been a swing towards using pedigreed seed in peas, cereals, and soybeans as fantastic new varieties hit the market."
From 1970 to the 1990s, Randy Preater, a former manager and now advisor with the Canadian Seed Growers' Association, has only ever used saved seed for growing his on-farm feed barley when he farmed near New Liskeard, Ont.
"There really wasn't as much economic incentive to buy high-quality seed of a new variety in that situation with low input costs, and I had a trusted seed cleaner in my neighbour," says Preater. However, his canola and pearl barley contract crops were planted with certified seed, in addition to some other crops. "For my alfalfa-timothy-brome hay crops, I also planted certified seed to make sure I was getting germination and purity or weed seed guarantees, and a variety well adapted to local conditions with a high tolerance to winter kill.
"I think the potential variation from year to year is a very important consideration when looking at using saved seed. Seed quality can be all over the map from one year to the next due to many factors, especially harvest weather," says Preater. "It's a business decision that has to be costed out, but with today's higher input costs, I think major yield improvements and disease resistance are very important factors. Even for self-pollinated crops, there is also a real risk of reduced expression of the valuable traits of a variety over several generations of using saved seed."
First-Hand Look
In his long, first-hand experience, Webb says he hasn't seen the quality of certified or saved seed change much over time. "Certified seed quality has had a long history of being reliable, traceable, monitored and able to provide new genetics to the market. All of the great things about that system are luckily still in place," he says.
"Saved seed can sometimes be great, but the quality of it has always been all over the map. Disease levels, varietal contamination, weed and other crop content are just not monitored to the same level in most non-pedigreed seed production. I would say the quality of certified seed in Canada is very high."
Webb has gone out on many field inspections and he's very impressed by the attention and work a pedigreed seed grower puts into a seed crop. He says seed growers spend a great deal of time choosing appropriate varieties, carefully planning rotations and cleaning equipment, as well as ensuring previous land use doesn't impede quality and protecting the crop from both pollen and physical contamination.
Webb says growers of pedigreed seed also test the samples for quality many times — at harvest, during cleaning and in the spring — for germination, vigour and disease. "They want to make sure the product they sell is the best it can be. They have purity standard requirements to meet as well, so invasive weed seeds and other weeds, crops and diseases like ergot and smut are kept at [zero] or manageable levels."
Purchase of certified seed also supports innovation and development of new traits and varieties. "New varieties and crop kinds seem to be getting more important as we face more and more unpredictable production and harvest weather," says Webb.
Quick Facts from the report Overview of Certified Seed and Farmer Saved Seed by the Economics and Competitiveness Branch of the Government of Alberta
To calculate saved seed requirements, producers should save an amount that includes an additional 10 per cent for cleanout. "It is also advisable to have extra bushels available in case the grain is mishandled, the seeder malfunctions or a reseeding scenario arises," states the report.
In wheat, the single biggest cost associated with saving seed is the foregone opportunity to receive commercial value for harvest. In addition, the cost of saved seed for wheat includes storage cost for about six months, cleaning costs — including running grain through an optical/colour sorter, which is considered to be standard practice — elevation and trucking costs for cleaning and labour.
As the price of wheat decreases, the relative costs of saving seed increases.
AgSafe Alberta Society Provides A Full Slate Of Safety Training
4 months ago
-
Since Alberta's Bill 6, The Enhanced Protection for Farm and Ranch Workers Act, came into effect on Jan. 1, 2016, one organization — AgSafe Alberta Society — has been working diligently to develop and deliver farm safety management tools, resources and programs for farmers and ranchers.
According to Jody Wacowich, the overall goal of AgSafe Alberta is to empower farmers and ranchers to integrate practical safety management programs into their everyday operations, in order to prevent illness and injury for everyone involved on the farm.
"Currently in agriculture we lose an average of 18 people per year in Alberta to fatalities," she said. "There aren't any other industries that have numbers that high. We'd like to see everybody get home safely at the end of the day."
Prior to the Enhanced Protection for Farm and Ranch Workers Act, Alberta was the only province without comprehensive health and safety laws for farm and ranch workers.
AgSafe Alberta develops programming and additional resources to help farmers and ranchers implement the rules. According to Wacowich, AgSafe works with commodity groups, agriculture societies and agriculture service boards to assist them in getting the ag safety message out to farms and ranches across the province.
"We currently have three advisors who do a number of things — they can visit a farm and go over a hazard assessment, they can help design a safety plan, and they can put on workshops, anything from an introductory informational workshop to a couple of hours of focusing on a specific part of safety, such as hazard assessment," she notes.
On Dec. 1, 2018, technical rules for workplace health and safety, developed in collaboration with farmers and ranchers, and with the consensus of the AgCoalition, went into effect on Alberta farms and ranches, including some provisions unique to the agriculture sector.
It's important to note that Bill 6 affects only Alberta farm and ranch producers with waged workers who are not the owner or related to the owner. This means family members can still participate in farming operations as they always have, and neighbours can still volunteer to help each other out.
Wacowichsays farms without employees can still learn a lot by attending a safety workshop and/or having an AgSafe advisor visit the farm. "I think even for family farms that don't have employees, it's a great place to have a conversation. How are 'we as a family going to mitigate accidents?' And, 'these are the steps everybody will take when we go to do something so that we make sure nobody gets hurt.'"
Even once all family members are clear on the safety "rules" of the farm, the same can't be said for visitors. Wacowich says part of the conversation is knowing how to communicate farm safety rules to anyone who visits, especially when it involves children.
"So, we're going to say the lagoon is off limits, we don't want anybody around there. Your kids know that, but one day your kids have friends over and they say, 'hey, this is a great big place to roam around, let's play Mantracker,'" says Wacowich. "Now, who tells these guests what the rules are? It's a great opportunity to have some conversations about how to handle things like that on the farm."
Wacowich admits there is still some learning to do, but people are having more conversations and are more open than they were a few years ago.
"This is partly because the legislation came in and the farms with employees had to look at putting those pieces in place," she says. "The media, too, has helped in the sense that they've reported on more information about incidents on the farm that are happening … we're hearing more about it and people are thinking a little bit more about it."
AgSafe Alberta recently received funding from Alberta Labour to assist in building resources to continue their programming work. Some of this work includes an online training portal which may include WHMIS training tools, orientation pieces, tractor safety materials, etc.
Future work includes integrating follow-up with farmers and ranchers. So, circling back to those who've taken some AgSafe Alberta training and revisiting to determine if more training and/or explanations are needed. And to provide reminders to family farms and ranches that safety is a number one priority.
To assist farmers and ranchers, the Alberta government launched a grant program in October 2018 to help producers with the cost of improving safety on their farms. The program provides up to $10,000 per recipient to help Alberta farmers and ranchers with waged non-family workers implement health and safety practices and procedures that make their work sites safe for their workers, their families and themselves.
The grant covers up to 50 per cent of eligible safety expenses to a maximum of $5,000 per year or $10,000 over the life of the program per eligible applicant. Expenses going back to Jan. 1, 2018, are eligible under the program.
Eligible expenses (with receipts) include things such as first-aid kits, fire extinguishers and warning signage; respirators, eye and hearing protection; health and safety programs, courses, education and training; and seatbelt installation, warning lights and auger guards to improve equipment safety.
The program runs until March 2021.
China Grants Regulatory Approval of TruFlex Canola with Roundup Ready Technology
4 months ago
-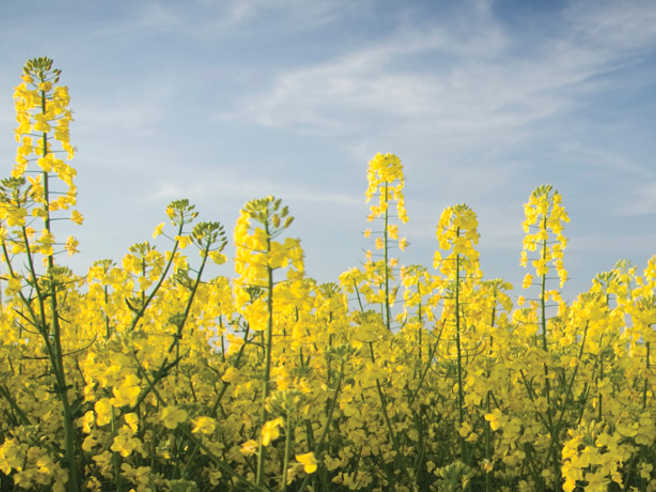 Canadian and U.S. canola farmers will have access to Bayer's next-generation canola trait following confirmation that China's Ministry of Agriculture and Rural Affairs (MARA) has granted safety certificate approval for the import and food/feed use of TruFlex canola with Roundup Ready technology (MON88302). MARA has notified Bayer that a safety certificate for TruFlex canola has been granted. MARA has publicly posted this information on their website and we are awaiting final documentation, which we expect to receive shortly.
"After five years of waiting to introduce this product to Canadian and U.S. farmers we are thrilled to move forward with commercialization in 2019," says Jon Riley, trait launch lead with Bayer. "Farmers want, and need, new technology to help drive yield on their farms and they are looking forward to planting TruFlex canola this coming season."
The company is encouraged that fundamental improvements in the regulatory process in China remain an important focus in ongoing negotiations with governments that have significant exports to China. Bayer supports the goal of these negotiations; enabling a predictable, timely, transparent and science-based process in China that fuels both global innovation and trade.
TruFlex canola is part of an improved canola system compared to Genuity Roundup Ready canola and is designed for a range of growing conditions. Among the benefits over Bayer's current technology are:
Improved control of tough weeds – The TruFlex canola system allows for the control of a broad spectrum of tough-to-control weeds including cleavers, foxtail barley and wild buckwheat. It also helps enable season-long dandelion control.
Flexibility in spray rates and timing – The TruFlex canola system has a wider application window, providing farmers with up to 10-14 more spray days than our current technology. And by enabling flexible application rates, it will help farmers choose the right rate for the unique weed challenges they face on their farms.
Higher yield potential through genetics and improved crop safety – New genetics help deliver higher yield potential and the improved crop system delivers better weed control and crop safety over Genuity Roundup Ready canola.
Stewarded plot trials and field demonstrations took place at several locations across Western Canada last summer to allow farmers to see the performance of TruFlex canola in the field and drive pre-orders from farmers across Western Canada.
Bayer expects TruFlex canola will be planted on approximately one million acres in its inaugural season and will be offered in both the company's DEKALB seed brand and from other Canadian licensees, including Nutrien Ag Solutions and CANTERRA SEEDS.
The Canadian Food Inspection Agency (CFIA) and Health Canada granted full food, feed and environmental safety approval of TruFlex canola in June 2012 and the product has been approved for import in several export markets.  Securing import approval from China — Canada's largest export market for canola —  further enables our 2019 commercialization plans.
The Weed Seed Bank – How To Prevent Unwelcome Deposits
4 months ago
-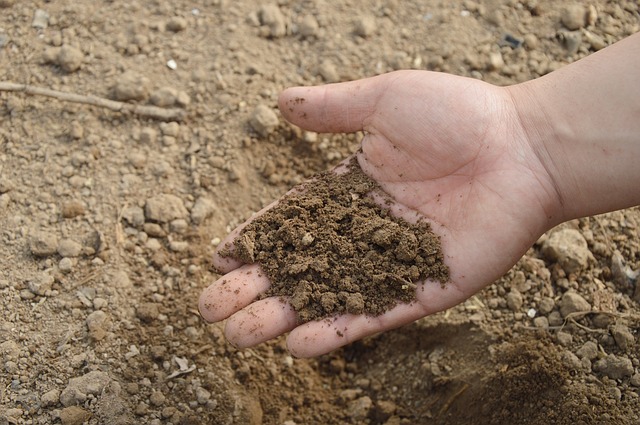 Below the soil surface lurks the weed seed bank – the predominant source of weed pressure on current and future crops. Harry Brook, crop specialist at the Alberta Ag-Info Centre explains how the weed seed bank works and how to reduce its potency.
"You do not want to draw on this bank account," explains Brook. "It is a source of annual and perennial weeds that will wait for years before the right conditions come about, and then germinate to steal moisture and nutrients from your crop. The seed bank consists of freshly shed seeds from this year's weeds as well as older seeds that have persisted in the soil."
Brook says that of the many seeds in the soil seed bank, very few will ever result in adult plants. "Most will either die, decompose or be eaten by predators prior to germination. Seed predation has the greatest effect when weed seeds are left on the soil surface, as in zero tillage or perennial forage crops. Ground beetles and crickets can reduce weed seed emergence by five to 15 per cent. Weed seeds are also consumed by rodents and birds. Keeping the soil in permanent cover increases predation on weed seeds."
Causes of seed mortality – other than predation – are lethal germination and desiccation. Explains Brook, "Lethal germination takes place when the seeds germinate at too great of a depth, and seeds exhaust their energy and die before emergence. Kochia and some other weeds can sense the depth of burial and limit lethal germination."
"Desiccation takes place when the seeds germinate, but the soil dries out after germination starts and before emergence. Dry seeds are very resistant to desiccation. If it stays dry, seeds can remain viable for hundreds of years. However, frequent and short term wetting and drying will increase weed seed losses due to desiccation. This occurs more often near the soil surface. In a research trial in Montana, wild oat seed losses increased from 55 to 88 per cent as soil moisture went from 6 to 24 per cent."
Seed dormancy prevents germination when conditions are otherwise conducive to seed germination. When weed seeds are dormant at plant maturity, it is called primary dormancy.
Called secondary dormancy, these seeds can also alternate between dormancy and not dormant due to environmental conditions. Says Brook, "Secondary dormancy prevents germination when the weeds cannot complete their life cycle within the time left before winter. It is regulated by seasonal soil temperatures."
"For most summer annual weeds that spring germinate, the winter cold breaks dormancy, allowing spring growth. Conversely, winter annual weeds require the summer heat to break dormancy and form rosettes in the fall. Seed dormancy is controlled by a variety of factors. Those can be immature embryos at maturity requiring time to ripen, hard impermeable seed coats preventing moisture penetration, or environmental factors for cyclical seed dormancy."
Brook says that changes in a cropping system will also shift the prominent weeds, altering what is in the seed bank. "Some seeds – like kochia and dandelion – will not survive more than a year or two while wild oats or redroot pigweed can last decades buried in the soil."
"Perennial forages in the crop rotation deplete the soil seed bank of annual weeds – primarily weeds with a short viability in the soil. It is most effective on kochia and grassy weeds like wild oats and green foxtail. Perennial forages are extremely useful in preventing additions to the weed seed bank. Research in Canada and the U.S. show rapid declines in the weed seed bank when no new seeds are allowed to enter the soil."
Another strategy that effectively reduces weed seed banks is chaff collection in annual crops. "Chaff collection during harvest can prevent up to 90 per cent of weed seeds from being added to the weed seed bank," he adds.
Position in the soil also has a marked effect on seed longevity. Says Brook, "Using zero tillage places the vast majority – up to 90 per cent – of weed seeds in the top four inches, or 10 cm, of soil. There, they are subject to wetting and drying cycles, stimulating germination. If weed seeds are prevented from going to seed, as in a haying situation, major weed seed can be reduced."
"Using cultivation, the majority of weed seeds are placed lower than four inches, or 10 cm, from the surface. The dormant seeds will then survive longer in the soil. It is vital to keep weeds from going to seed and adding to the seed bank."
"Herbicides are useful tools to combat weeds, notes Brook. "Don't forget to use some of the other tools out there to minimize weed pressure in the crop. Don't make large weed seed deposits to the soil, it is a 'gift' that keeps on taking."
For more information about the weed seed bank, contact the Alberta Ag-Info Centre at 310-FARM (3276).
Source: Alberta Agriculture and Forestry
Insect Forecast And Survey Maps Now Available
5 months ago
-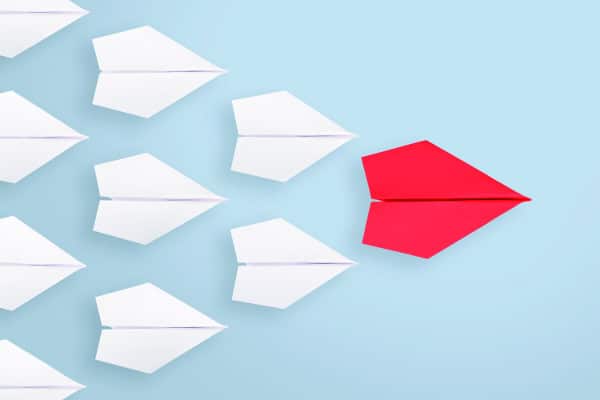 The 2019 Wheat Midge Forecast Map, Pea Leaf Weevil Survey and the 2019 Wheat Stem Sawfly Forecast Map are now live. Scott Meers, insect management specialist with Alberta Agriculture and Forestry explains what those maps and surveys indicate.
Meers says that wheat midge numbers on the whole are down quite substantially. "When we look at the map it shows no patches of yellow, orange or red. It is just a few yellow dots here and there, in amongst lower populations. There will be individual fields still at risk even though the overall forecast is down. There are still little hot spots scattered through central Alberta and into the Peace region."
The wheat stem sawfly numbers, on the other hand, are the complete opposite. Explains Meers, "We are actually seeing sawfly numbers increasing in a number of areas. The traditional areas such as the MD of Acadia, Special Area No. 3, in Foremost – County of Forty Mile, Vulcan County, the MD of Willow Creek and parts of Lethbridge County – are all showing increases in the wheat stem sawfly numbers. We are actually finding low numbers in areas such as the MD of Foothills and up into Rocky View County as well."
"It is a definite upward trend in wheat stem sawfly numbers overall, and nowhere near like it was in the early 2000s. If we continue on our dry trend in southern Alberta, we will be watching sawfly increase in severity and importance along with the dry weather."
Meers says that the pea leaf weevil survey found low overall numbers. "When we look at year over year, in the last five years, this is the lowest level of damage across the board. It does not mean that they have gone away completely."
"We see an east-west divide where the east is quite low in pea leaf weevil numbers all along the east side of the province. Southern Alberta is still relatively high. Along the Highway 2 corridor and up all the way north of Edmonton, we are seeing substantial pea leaf weevil numbers. However, we are recognizing that overall, the numbers are down from previous years."
As for seed treatment, he says that it can be a tough call. "Generally if you are in a traditional area, we are still recommending pea leaf weevil control using seed treatment. If you are outside those traditional areas and haven't experienced large populations in the past, then we are not recommending pea leaf weevil seed treatment management."
The remaining maps are scheduled to come out mid-January, including those for grasshopper, bertha armyworm and cabbage seed pod weevil.
Read the 2019 Forecast Maps/2018 Survey Maps. For more information, contact [email protected].
Source: Alberta Agriculture and Forestry
Pea Leaf Weevil Risk Map from 2018 Survey Season
5 months ago
-
The annual pea leaf weevil (PLW) survey that is conducted by the Alberta Insect Pest Monitoring Network was released in early December. This important tool can provide insight into PLW pressure in your region of the province. The Alberta Insect Pest Monitoring Network is a collaboration between Alberta Agriculture & Forestry staff, independent agronomists and pulse growers across the province who cooperate in providing access for monitoring and survey of adult feeding. While the maps represent observed notching in the leaves of pea and faba bean plants by the adults, the damage is done by below ground feeding on nodules by the larvae. The publication of these maps is not a forecast for the 2019 growing season, but rather a summary of where adult feeding was located.
The only tool growers currently have to suppress the damage (as control is defined as >80% reduction) is through seed treatment with a registered neonicotinoid. Thiamethoxam (CruiserTM) and Imidacloprid (Stress ShieldTM) are the actives that can provide a window of protection so that pulse seedlings and their newly-formed nodules can symbiotically fix atmospheric nitrogen into a usable form for the plant.
Scott Meers, who leads the Alberta Insect Pest Monitoring Network, advises growers treat pea and faba bean seed when in regions with PLW pressure and along boundaries of where adult populations are present.
"Seed treatment is the only effective tool to limit the damage from this pest," Meers said. "A foliar insecticide is not recommended as it is simply a revenge killing. The adult populations overwinter in alfalfa, roadside perennial legumes and pulse stubble. They move into new pea and faba bean crops in the spring. Goliath spraying does little to limit overall population or protect against yield loss."
Research is underway to better understand the impact of PLW on the yield of peas and faba beans. There is also the ongoing hunt to find natural predators of this pest. Information on predators and parasitoids of many of the insect pests across Alberta and the prairies are available through the Field Heroes initiative. In preparation for the 2019 growing season, Alberta pulse growers should familiarize themselves with the PLW life cycle, and the current PLW pressure in their region. It is also recommended that growers inform themselves as to the natural predators and parasitoids that are present in their fields, keeping problem insect pest populations in check.
Full PLW map and other information PLW life cycle information available here: http://www1.agric.gov.ab.ca/$Department/deptdocs.nsf/all/prm16763
Field Heroes initiative and information is available here: http://www.fieldheroes.ca/
Source: Alberta Pulse Growers
A Follow Up and Information on Seed Value Creation
5 months ago
-
If you haven't already heard the term "seed value creation", you will. Over the past number of years, a group from across the seed industry, including farmer organizations, have been exploring ways to strengthen the investment in wheat breeding. With the volume of noise farmers are bombarded with, not many realized this was happening until Agriculture and Agri-Food Canada (AAFC) and the Canadian Food Inspection Agency (CFIA) started consultation meetings in late November to get input on several royalty models. If any changes are eventually made, they wouldn't be until 2020.
The larger farmer population is just joining the conversation, although there are ways to gain information, and share your views.
At the bottom of this article, links are provided to an online survey.
Wheat Growers would like to hear from you – [email protected], (306) 955-0356.
On Wednesday December 19th there is a webinar on Seed Value Creation (information to join is below).
AAFC / CFIA will continue consultations throughout the winter.
After the first of four consultation meetings held in past weeks, the Wheat Grower Board felt it important to put an early indication out regarding their views. Although we wanted to learn through participation in the consultations, we knew we stood for investment in research and breeding. Our press release quoted Gunter Jochum, Manitoba farmer, Director of the Wheat Growers, and participant of the first consultation in Winnipeg November 23rd, as stating, "Why wouldn't farmers want both public and private breeders to develop new wheat varieties to provide more technology and choice?" It went on to say "As farmers, we don't feel the status quo is good enough, and want improvements including more investment, innovation and competition." Levi Wood, President of the Wheat Growers, "Competition is good, so if a new system encourages and facilitates more of it, we feel confident it's a move in the right direction."
Here's a quick summary;
Why do we need any change as we're still generating new varieties? After all, there are 18 new cereal varieties registered for 2019, across seven classes/crop combinations, and six companies. In terms of private breeding, Syngenta has been breeding in Canada for many years through their acquisition of AgriPro, although a recent report stated they were putting their North American hybrid program on hold, and entering Europe first. Bayer has recently established a program in Saskatoon, and plant breeders' rights (PBR) passed in 2015 enabled the formation of LCRC (CANTERRA and Limagrain) which brings germplasm from their international inventory. So what's the problem?
The issue is not just that we can do more, but we're at risk of losing competitiveness. The current system is vulnerable. To be sustainable, the public wheat breeding system should be able to stand on its own. The six companies bringing new products to market in 2019 are mostly pulling from the public breeding program. And several estimates provided at the consultation meetings indicate only 10% of breeding costs may be covered by the royalties that go back to the breeders (an estimate being confirmed). Public breeding programs would benefit from a new royalty scheme as they're the breeders, so any new royalty would go back to the them (as per licensing agreements they have).
Private breeders, encouraged by PBR, are unlikely to stick around if royalties don't even cover costs. This could be framed as a discussion about how much of a "public good public", breeding should be. Although, if it is considered a public good, without the need to be profitable, it'll be difficult to attract private investment to compete. If public breeding programs lose taxpayers' support in future decades, will farmers want to foot the whole bill, and even if they do, will those programs keep Canada competitive with wheat growing competitors that have both public and private programs and technology?
Solutions are being explored. Incremental investment could be from a variety of sources:
Get government to pay more: That's likely wishful thinking in today's environment.  AAFC says it won't pull out of wheat research although wants to focus more on core "discovery upstream science and research". Perhaps they'd be willing to match growers' contributions as they do in some countries?
Get growers to pay more into check-offs: Growers are tiring of "check-off" fatigue. They also contribute via rail RME overpayments that go to WGRF which funds some breeding, as well as being a taxpayer (government assets at AAFC and universities).
Have royalty models which will help close the gap in breeding funding. After two years of discussions, two models recommended by the Grains Roundtable are what the consultations were asking about, while capturing any other ideas.
Trailing royalty on farm saved seed (FSS) i.e. paid on the use of seed originating from certified seed.
End Point Royalty (EPR) paid on grain delivered, regardless whether it was grown from certified seed or FSS. Rebates would be made if certified had been used.
*Although values vary depending on what varieties would be used, a rough estimate at this point was $1-2 per acre.
*Varieties not protected by PBR (pre-Feb 2015) could continue to be used royalty-free.
Encourage private organizations to fund breeding even if that's not their core business, as they see it as necessary for their business, considering there's a lack of it currently. PepsiCo funded oat breeding for years before finally stopping.
Some grower organizations have looked at a grower owned breeding company in the past. Surely owners would want the business to be profitable, so still require solutions.
Find a way for consumers to pay more, and funnel those funds back to breeding somehow.
What other ideas do you have?
Don't let those who have a negative view of Ag corporations blur your view of the good work that has been done by our public breeders at Ag Canada and Universities. Their programs need help as does the wheat breeding sector overall. This is not about delivering a canola model for wheat, although many farmers like the profits canola has and continues to deliver. This is about establishing a "built for Canada" cereal solution. Let's park the conspiracy theories, and work together to develop a model that enhances public breeding, while encouraging private investment. Let's ensure we have access to new technology, including traits and specifications that may be developed outside the public program.
We can choose from, build on and customize from what other countries have tried. They'd used a variety of systems, with varying degrees of success.
The actions and results of Canada's wheat competitors indicate the system needs to change. Our own results indicate it, value chain groups including farmers agree, as do the academics. A challenge with breeding is that it has always had a lag time for results. We have technology like CRSIPR and new breeding tools that will help speed up the actual targeted field results. UPOV91 adoption has demonstrated investment will come with proper policies. Let's not delay any further, the next step in that evolution. Let's allow our private breeders to thrive, and private one of all sizes to be profitable. Let's have farmers, breeders both public and private, and government create a Canadian-made model including the processes to manage it more effectively and efficiently. Let's learn from those who have implemented systems already, and borrow with pride as is appropriate and advantageous to Canada.
A balanced yet competitive public AND private breeding environment, supplemented by check-offs (including government matching to some level), and backed by AAFC and university core research, can make for a much healthier wheat market in Canada.
And whatever is decided, it should be simple, and cost effective to administer. Farmers need to understand their costs, where their contributions go. They need to understand any royalty system as that impacts their direct cost. And they deserve to understand where their check-offs and rail overpayments go.
Wheat Growers are issuing a call to action. Please engage in this discussion, as we all need to voice our opinions.
Here's some further information:
Presentation from early 2018, at meeting where varieties are recommended for registration.
On Wednesday December 19th at 10:00 AM – 11:00 AM CST there's a webinar on Seed Value Creation:
Please join my meeting from your computer, tablet or smartphone https://global.gotomeeting.com/join/327086077
You can also dial in using your phone:
Canada: +1 (647) 497-9391
Access Code: 327-086-077
Here's a website with the information used in the previous point.
Read this article about Seed Value Creation.
AAFC/CFIA Slide Deck re: Stakeholder Engagement for Value Creation Models (presented December 6, 2018)
Here's online survey's others are conducting:
Farmers' attitude towards funding wheat research (University of Regina). This is a survey about your attitude towards different ways of funding additional wheat research and breeding in Canada. This study will be used to inform future government policy initiatives related to wheat variety development. Your participation will involve a completion of a 20-minute on-line survey. Your identity and the information you provide will be kept completely confidential. There will also be a draw for an IPad as part of the survey. If interested in participating in the survey, send [email protected] an email and she will send an invitation to the survey with your personal link.
Views can be submitted to AAFC / CFIA:
Carla St. Croix AAFC: [email protected] (613) 773-1221
Anthony Parker CFIA: [email protected] (613) 773-7188
Source: Western Canadian Wheat Growers Association
Alberta Launches Three Canadian Agricultural Partnership Programs
6 months ago
-
Three programs under the Canadian Agricultural Partnership (the Partnership) have been launched and are now accepting applications.
Science and Research theme programs
Accelerating the Advancement of Agricultural Innovation and Adapting Innovative Solutions in Agriculture are open and accepting applications. The due date for the first intake of applications is December 20, 2018. The program will continue to accept applications for the next intake.
Accelerating the Advancement of Agricultural Innovation supports activities that demonstrate the feasibility and potential for real world application of innovations that are new to Alberta or new to the agriculture sector.
Adapting Innovative Solutions in Agriculture is intended for innovative solutions that tend to be leading edge or excellent practice elsewhere and have not been adopted or adapted for use yet in the province. These innovations would then be adapted for use under conditions, or agriculture sectors, specific to Alberta.
Eligible applicants for both programs include active producers, non-profit agricultural groups, industry organizations, Indian Bands, Métis Settlements, post-secondary institutions and municipal governments.
The project application for both programs must include knowledge transfer and translation (KTT). Projects that are solely for the purpose of KTT are also eligible for these programs.
Go to Accelerating the Advancement of Agricultural Innovation and Adapting Innovative Solutions in Agriculture to find more information, terms and conditions, eligible activities and application forms for these programs. Contact the programs by emailing [email protected].
Emergency Preparedness program
This program is now accepting applications, and its purpose is to improve the capacity and readiness of industry and regional authorities to prepare for, and respond effectively to, emergency situations.
This program features four focus areas: plant health, livestock health, food safety and irrigation conveyance. It supports the Risk Management theme by improving the agriculture and agri-food sectors' ability to anticipate, mitigate and prepare for risks that could have a major financial impact on the livestock and plant industries, affect the health and/or safety of people and water conveyance.
For detailed information, each focus area has its own contact:
Eligible applicants include municipalities, agricultural industries (including industry associations, boards, commissions, irrigation districts and registered associations representing irrigation districts or groups of irrigators), Indian Bands and Métis Settlements.
Go to the Emergency Preparedness Program webpage for more information, terms and conditions, as well as eligibility requirements. For general inquiries about the program, email [email protected].
In Alberta, the Partnership represents a federal – provincial investment of $406 million in strategic programs and initiatives for the agricultural sector. These programs are three of 15 offered in Alberta through the Partnership funding.
Find more information about the Canadian Agricultural Partnership in Alberta at cap.alberta.ca.
Source: Alberta Agriculture and Forestry
"Pardon Me – Do You Have Any Grey Poupon?"
6 months ago
-
The first hybrid brown mustard and a whopping 61 other cultivars were put forward for registration at this year's meeting of the Prairie Grain Development Committee.
In some ways, this year's meeting of the Prairie Grain Development Committee (PGDC) belonged to the mustard plant.
Held at the end of February 2018 in Banff, Alta., the PGDC's Prairie Recommending Committee for Oilseeds (PRCO) put forward only one line for registration, but it's a major one — the first hybrid brown mustard ever released.
B3318 has significantly higher (24 per cent) yield than the check variety, Centennial Brown. Developed in the breeding program of Bifang Cheng, the condiment mustard breeder with Agriculture and Agri-Food Canada in Saskatoon, it's aimed at the European market, where brown mustard is used to produce Dijon mustard.
But according to Kevin Hursh, executive director for the Saskatchewan Mustard Development Commission, it opens up a wealth of possibilities for the Canadian mustard industry.
"A 20 per cent yield boost over the check variety is hugely significant for growers. The question will be if can we produce hybrids that present a good value proposition for growers," he says. "Preliminary information seems to indicate that yes, we should be able to do that. Companies specialize in hybrid production both in Alberta and B.C., and with winter nurseries in Chile, the industry should be able to help this take off."
PGDC acts as a forum for the exchange of information relevant to the development of improved cultivars of grain crops for the western Canadian Prairies and advises regulatory agencies about legislation and regulations governing grain breeding, cultivar production and sector development.
This year, a whopping 62 cultivars in four different crop categories were recommended for registration, delivering even more options for stakeholders throughout the agriculture sector and beyond.
Among those cultivars were 23 pulse lines put forward by the Pulses and Special Crops Committee (PRCPSC). As demand for pulses goes up, breeding for new pulses to satisfy consumers is booming along with it, notes Peter Frohlich, pulses and special crops project manager for the Canadian International Grains Institute (Cigi).
He addressed the PRCPSC this year to unveil some recent work done by Cigi in the area of pulse flour. Under the Advancing Pulse Flour Processing and Applications project, Cigi is continuing the development and optimization of pulse flours as high-quality food ingredients to further their commercial use in pulse-based products.
"One of the biggest obstacles for the pulse market is flavour. Pulses are extremely nutritious, however consumers often don't like the flavour of them when used in certain products," Frolich says.
According to Frohlich, as demand for ingredients like pulse flour goes up, processors will be looking for ingredients that add good flavour — or none at all — to their products. That's where breeders involved with PGDC come in, Frohlich adds. "Addressing flavour issues around pulse ingredients starts at the breeding level."
As processors look for ingredients with qualities like improved flavour profiles, breeders continue to deal with new challenges and opportunities presented by new technology. The theme for this year's PGDC plenary session was disruptive change and transformational technology. Speakers included Tim Sharbel, professor in the plant sciences department at the University of Saskatchewan, and Erin Armstrong, industry and regulatory affairs director for Canterra Seeds.
Sharbel spoke about launching an apomixis research program at the Global Institute for Food Security, located at the University of Saskatchewan. Apomixis is a naturally occurring phenomenon in certain types of plants like St. John's wort and Kentucky bluegrass, which reproduce seed asexually, whereby all offspring are genetically identical to the mother plant.
It isn't found in any food crops, but if apomixis could be successfully introduced into agriculture, Sharbel says it could be a disruptive technology. Essentially, it would enable the immediate fixation of any desired genotype and lead to faster, simpler breeding schemes.
"People have been studying the biology of these asexual plants and animals for 100 years or so, but it's only 20 or 30 years ago that people started thinking about it in terms of agriculture," he says. "There are a number of laboratories around the world studying apomixis. It's worth billions of dollars if we can get it working."
Armstrong's presentation focused on two value creation models for cereals she has been working on with Tom Steve, general manager of the Alberta Wheat Commission. Together they co-chair the Value Creation Working Group (VCWG), a sub-committee within the federal government's Grains Roundtable (GRT). It was formed in 2016 to inform the federal government as to the potential for a new royalty system for cereals. (See page X to read more about value creation in cereals)
"The idea that value creation and capture could be a part of Canadian agriculture in the future is something that could really change how things work. We could see an influx of new investment in breeding and new opportunities for other companies and organizations to be involved," says Mitchell Japp, PGDC chairperson.
"It's at the idea stage right now and we don't know how it will play out, but it will ultimately affect both the breeding side and the seed development side."
BY THE NUMBERS
The breakdown of cultivars recommended for registration at this year's PGDC meeting is:
PRCWRT:
14 Canada Western Red Spring
1 Canada Northern Hard Red
1 Canada Western General Purpose
1 in Canada Western Special Purpose
2 Canada Western Special Purpose winter wheat
3 Canada Western Durum Wheat
2 spring triticale
1 winter triticale
1 fall rye
PRCOB:
PRCO: 1 mustard
PRCPSC:
5 dry bean
6 lentil
8 faba bean
4 field pea
1 buckwheat
Isabelle Thibout announced as winner of AdvancingAg Essay Contest
6 months ago
-
The Alberta Wheat and Barley Commissions would like to congratulate Isabelle Thibout of Calgary, AB, who has won the second-annual AdvancingAg Future Leaders Program essay contest.
"I am very happy to have won the contest," said Thibout, who works as a Solutions Centre Specialist at Corteva AgriScience. "I look forward to sharing my presentation with farmers at the Prairie Cereals Summit."
The theme of this year's essay contest was "Ag Policy" – specifically related to the cropping sector. The contest was open to all Class of 2019 participants in the AdvancingAg Future Leaders Program.
Thibout's winning entry focused on the active ingredient atrazine in corn and how its regulation affected the cropping sector in Eastern Canada. It also dove into how this issue could impact Western Canada in the future.
"I believe that we need to be proactive about solving the problems of tomorrow," Thibout explained. "Living in the European Union, a strongly-regulated agricultural environment, taught me that we need to anticipate regulatory issues. This is why I thought my essay topic was important."
The second-place finisher was B. Pratyusha Chennupati, who submitted an entry on how Canada can succeed in agricultural trade. Marissa Gehlert took home third-prize for her essay on regulatory policy on genetically modified organisms in Canada.
"I am very proud of all the participants in the essay contest," added Kevin Bender, chair of the Alberta Wheat Commission and a member of the AdvancingAg Selection Committee. "It is always inspiring to see future agriculture leaders weigh in on the pressing issues we face today as a cropping industry."
As winner of the contest, Thibout will present her essay to attendees at the upcoming Prairie Cereal Summit in Banff on Thursday, Dec. 12, 2018.
To learn more about the AdvancingAg Future Leaders Program and how to apply as a mentor or mentee, visit www.advancingag.ca.