AgriProfit$ – Benchmark Your Cost Of Production Performance
11 months ago
-
"AgriProfit$ is accepting registration this fall and will be scheduling data collection for the 2019 production year between January and April 2020," says Ann Boyda, livestock economist with Alberta Agriculture and Forestry.
AgriProfit$ investigates the profitability, financial efficiency and risk-bearing ability of the entire farm operation. It examines how each enterprise interacts with one another and affects profitability.
"The program helps producers understand their performance and profitability over time, and how their operation compares to other like-businesses," she explains. "It looks at how the contributions from each enterprise – cow-calf, backgrounding, forage, pasture, crops – contributes to the whole picture. Individual enterprise performance compares the effectiveness of specific inputs when producing income, such as feed for livestock."
She adds that AgriProfit$ lets producers compare their individual farm performance to their peers.
"Knowing basic performance benchmarks are valuable as they provide context within your production region or type of production system. Participating producers find out what is possible, best practices and a way to measure their own progress towards their own farm goals."
What is involved
Participating producers need to collect and organize the data for their farm's income, expenditures, inventories of assets and liabilities. They receive a guide to help them navigate through the collection process. A business specialist also visits the farm to help gather the needed data into an electronic survey.
"In return for the time and effort needed to compile this information, the producer receives a report on the performance of their operation," she adds.
This report includes the whole farm balance sheet, income statement and enterprise cost and returns examined on a per unit of production basis – per bushel, per tonne, per pound weaned, etc. – and on a per unit of investment basis – per acre, per cow.
Participating producers also receive a benchmark report of similar operations. "This comparison provides an idea of whether they may need to consider actions to increase revenue or reduce costs."
Boyda says that AgriProfit$ ensures that information is on an 'apples to apples' basis. "Data has to be compared in a consistent manner across farms with consistency in inventory valuation, asset valuation, net income calculations and depreciation, for example."
AgriProfit$ is a free service. Producer information is held in strict confidence. Only aggregated, non-identifying information is published.
Learn how to enroll in AgriProfit$.
Source: Alberta Ag
Government of Alberta Hopper Cars Available To Lease
11 months ago
-
"In 1980-81, the Government of Alberta (GOA) purchased 1,000 hopper cars to facilitate grain export in Alberta," explains Chuanliang (Johnny) Su, domestic policy analyst with Alberta Agriculture and Forestry's Trade and Transportation section.
"The original policy objective is still considered valid today, but not to the same extent as it was 40 years ago. Railways' sound financial performance in recent years has allowed more investments in their own railcar fleet."
He says that both the Canadian National Railway (CN) and Canadian Pacific Railway (CP) are currently acquiring new, high capacity hopper cars. He adds that CN plans to keep the GOAhopper cars in their fleet, while CP is now returning the GOA railcars to the government.
"The GOA hopper cars are expected to have a physical life of approximately 50 years. They are now nearly 40 years old and may last 10 more years."
The GOA hopper cars are covered, constructed from steel with trough roof hatches and four discharge gates. The capacity of each car is 4,550 cubic feet and 263,000 lb – 129 cubic metres and 119,294 kg.
"Short line railways and grain shippers in Alberta may lease the GOA hopper cars on a net service basis," he says. "Lessees shall be responsible for car maintenance and repairs, and related costs. The lessees will also need to cover expenses on railcar re-stenciling and marking, UMLER registration, and the initial railcar delivery to their locations if they are not on a CP line."
Connect with Chuanliang (Johnny) Su about leasing the GOA hopper cars:
Hours: 8:15 am to 4:30 pm (open Monday to Friday, closed statutory holidays)
Phone: 780-422-7807
Toll free: 310-0000 before the phone number (in Alberta)
Email: [email protected]
Source: Alberta Ag
AWC Calls For Nominations Of Farm Leaders To Join Board Of Directors And Regional Representatives
1 year ago
-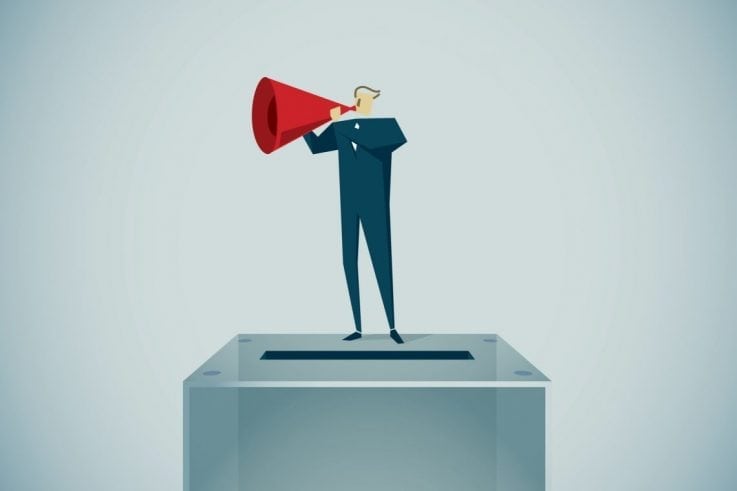 The Alberta Wheat Commission (AWC) is now accepting nominations for farm leaders in Regions 1 and 5. Positions open for nomination include, two directors and three regional representatives in Region 1 in southern Alberta to the US border, as well as two directors and three regional representatives in Region 5 in northwestern Alberta, including the Peace River region.
Elected directors and regional representatives will be leaders providing strategic direction to AWC on behalf of wheat producers in Alberta. Farmers are encouraged to nominate peers who would be adept at representing producers in their region, as well as working with AWC's management team throughout the year.
"Farmers who want to represent growers in their area and contribute to leading our industry forward should submit a nomination form," said Gary Stanford AWC chair. "I have had the privilege of being part of AWC's board of directors since its inception and I am extremely proud of AWC's work. There are numerous facets that affect farmers beyond the farm-gate. Through AWC you can contribute and have an influence on your industry."
Nomination forms can be downloaded on our elections page and must be returned in writing to the AWC office by Friday, November 1, 2019 by fax (403-717-1966), email at [email protected] or mail (200-6815, 8 St NE, Calgary, AB, T2E7H7). Producers in Region 1 and 5 will also receive a package in the mail with more information and a nomination form.
Elections for Region 1 will take place at the Region 1 meeting in Lethbridge and Region 5 elections will take place at the Region 5 meetings located in Barrhead and Falher. Regional meeting information can be found on our events page.
More information about nomination requirements, the roles of directors and regional representatives and regional meeting dates can be found on the governance page. A region map can be found here.
Source: The Alberta Wheat Commission
Preparing Farm Youth for a Safe Harvest Season
1 year ago
-
During harvest, a lot of work needs to be done in a short amount of time. It is often during this busy time that priorities shift and safety can be compromised. Harvest is the peak season for agricultural-related injuries and fatalities according to Canadian Agricultural Injury Reporting.
Proper training and supervision
Information from the Canadian Centre for Occupational Health and Safety shows that new and young workers have a higher rate of injury on the job.
"If you manage a workforce that involves youth, whether the workers are your children or not, it is up to you to ensure that everyone has the knowledge and skills to prevent injuries on the job," says Raelyn Peterson, farm safety coordinator at Alberta Agriculture and Forestry. "Always take the time to first go through the activity of training the youth, even if it feels repetitive or redundant. This will ensure they learn and practice the safest way to do the job."
Peterson offers some tips to help train young workers effectively:
Explain techniques that will make a task easier.
Provide comprehensive training for complex tasks such as equipment operation.
Specify dos and don'ts of safe equipment operation.
Ensure appropriate warning decals are in place and understood by all workers.
Identify hazards and show how to eliminate or control them.
Once training is complete, monitor job performance to ensure your workers fully understand the job and are following all safety precautions.
Provide information about equipment maintenance requirements and records.
Provide proper and adequate supervision where needed.
Safe play areas
For farms where very young children live, Peterson recommends building a safe play area so children can play outside without the risk of being injured by harvest activities. "A safe play area is a carefully planned, designated location for children with limited exposure to hazards such as traffic, agricultural production equipment and environmental concerns. By designating a "hazard-free" play area, you remove children from the busy fast-paced work environment while allowing them to develop a sense of their own place of belonging on the farm."
The safe play area should:
Be designated and reinforced by boundaries or physical barriers such as fences, gates or shrubs.
Have competent supervision and always be within sight and sound of a responsible adult.
Have safety rules for all children, including additional explanations for visitors/friends.
Be away from vehicle traffic and other hazards such as machinery or unstable structures.
Be free from loud noises.
Be free from open water and drowning hazards such as ponds, dugouts, or ditches.
Have adequate shade from the sun.
Provide adequate shelter from the wind, dust, or hazardous airborne particles.
Be protected with a strong barrier separating children from farm animals.
Have first aid, hand washing and toilet facilities nearby.
Be easily and regularly maintained – grass mowed, remove poisonous plants, sharp rocks, insect nests, etc.
Provide enough space to run and explore.
Contain safe and age-appropriate play equipment such as a sandbox, swings, and playhouse.
Child care
Peterson urges parents to plan ahead for child care. "If you know you are going to be ramping up for another hectic week of harvest, find someone – a baby-sitter, a relative, a rural day care service – to care for your children. This will ensure they are properly supervised and are not involved in the fast-paced work environment."
Harvest is full of excitement and activity, and when you are in a rush it is tempting to bypass simple safety procedures that might slow you down. Taking the extra time to properly train young workers and to create safe play areas for young children can be a lifesaver.
For more information about harvest safety tips please visit the Alberta Farm Safety Program.
Source: Alberta Agriculture
Consideration of Pre-Harvest Intervals with Late Season Spraying
1 year ago
-
Grain producers are using extra caution when applying crop protection products due to unusual growing conditions and late emerging pests.
"After the application of a late season pesticide, a crop cannot be harvested prior to the expiry of a pre-harvest interval (PHI) period," says Neil Whatley, crop specialist at the Alberta Ag-Info Centre. "Failure to do so threatens human health as well as jeopardizes Canada's grain markets and good reputation."
He explains why this year's unusual weather conditions are causing pests such as weeds, fungal diseases and insects to emerge at unexpected times.
"Soil conditions were dry in many areas of the Prairies when seeding began in May, and the growing season overall has been cooler than normal."
"While some producers waited for rainfall prior to seeding, most planted their crops in a timely fashion and some experienced only partial seed germination. When rainfall occurred several weeks later, the remainder of their crops germinated, creating variably maturing crops."
"Later rainfall also caused later weed flushes," he adds. "The unusually cool growing season has resulted in less overall heat units and therefore, slower crop maturity. Depending on heat units during the month of August, crops may or may not mature rapidly."
He says that variable maturity means that crops are vulnerable to similar pests more than once.
"It may be tempting to apply a herbicide to control a later-emerging noxious weed in a crop prior to the weed forming seed. Continuous rainfall over an extended period causes fungal diseases to do more damage to developing crop heads and pods with ensuing damage to seeds.The bertha armyworm can be problematic at a later stage of canola development even under normal conditions."
Whatley says that it is important to review a pesticide's rate, timing and PHI prior to its application. Pesticides include herbicides, fungicides and insecticides. A PHI is the number of days allowed following a pesticide application and the harvest of crops for edible consumption.
"There should be no trace of chemical remaining in the seed, so an interval – established through research – refers to the number of days required for a chemical residue to disintegrate in the plant. Depending on the crop or pesticide type, interval periods vary. Harvest is defined when the crop is initially cut by either swathing or direct combining. Post-cutting field activities and grain storage are not included in the interval."
However, Whatley finds that grain producers are being proactive and are using PHI guidelines such as those found in Crop Protection 2019 or the website Keep it Clean which features a useful drop down menu for the PHI of various crops and associated pesticides.
Source: Alberta Agriculture
Timing Questions: Swathing and Pre-Harvest Aids
1 year ago
-
Here are some timing considerations as harvest nears.
If swathing: Canola fields swathed at 60% seed colour change (SCC) on the main stem can yield 8% more than fields swathed at 30% SCC. That's according to Canola Council of Canada research from the early 2000s. The yield difference could be even higher with lower plant populations because with fewer larger plants more of the yield will be in the side branches. Later swathing increases crop yield because side branches have longer to fill and average seed size for the whole plant is larger. The ideal is to swath when most (or all) side-branch seeds are "firm to roll."
Tips on how to assess seed colour change.
If straight combining: The question is whether to let the crop dry down naturally (at this stage of harvest, we have time to wait) or to apply a pre-harvest spray. If leaning toward a spray, what is the goal with a pre-harvest application?
If weed control is the goal, assess the weed situation and crop stage before spraying glyphosate. It is critical to wait until seed moisture content is less than 30% in the least-mature areas of the crop before applying glyphosate. Applications made before the correct stage increase the risk of unacceptable residue in the seed. When making your assessment, here's what to look for:
By waiting until 50 to 60% seed colour change in the least-mature areas of the field, growers can be confident seed moisture will be at less than 30%.
At this stage, seeds in the main stem will be green and firm to roll in the top third of the plant, mostly brown with some speckling in the middle third, and completely brown-black in the bottom third.
Once the crop is at that stage, assess the weed situation to see if a spray is warranted. Moderate to heavy infestations of annual or grassy weeds should be sprayed out. Perennial weeds could be left alone for a late fall application, which will likely provide better control.
If desiccation (crop and weed dry-down) is the goal for straight combining, this decision should wait until just before harvest – for two reasons. (1) With a lot of canola crops moving quickly toward maturity, harvest will not be as rushed and the crop should have lots of time to dry down naturally for straight combining. Desiccant spray may not be needed. (2) Diquat desiccant can't be applied early anyway. Diquat application timing is 90% brown seed. At this stage, all but 10% of the seeds on the very top and outer most branches haven't completely turned black or brown. See more timing tips for pre-harvest products.
Source: Canola Watch
Leaders Wanted to Represent Alberta's Canola Growers
1 year ago
-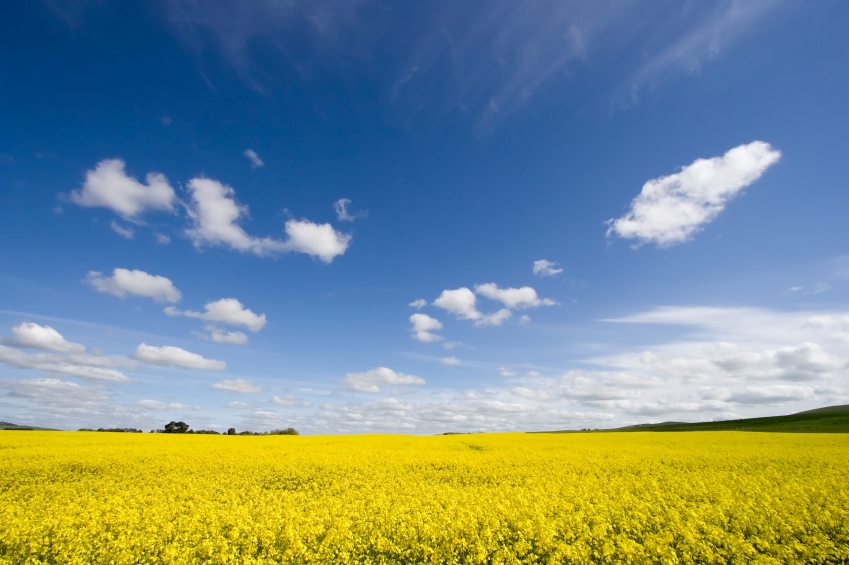 The Alberta Canola Producers Commission is seeking four canola growers to serve as directors on the board of directors for a 3-year term. This year, directors are needed in regions 1, 4, 7, and 10.
Alberta Canola divides Alberta into 12 regions, with each region electing a producer director to represent the canola growers within that region. Visit albertacanola.com/regions for a map and information on the regions.
The Board of Directors meets quarterly and is guided in decision making by five committees comprised of board members and staff.
The committees are:
Research
Governance and Finance
Grower Relations and Extension
Government and Industry Affairs
Public Engagement & Promotion
For full descriptions and committee roles please visit: albertacanola.com/committees
Can I become an Alberta Canola Director?
Do you grow canola in Alberta? Then yes!
Any producer who has paid a service charge on canola sold since August 1, 2017 can stand for election as a Director. An eligible producer can be an individual, corporation, partnership, or organization and must produce canola within the defined region in order to be nominated. A producer does not have to reside within the region.
What do I actually have to do as a Director?
Represent the canola farmers in your region on the Board, making informed decisions on issues based in research, finance, policy, extension, and market development.
Travel to 4 board meetings per year. You will also have the opportunity to attend a diversity of valuable meetings, courses, conferences, and events.
For complete details on becoming a director and to download nomination forms visit albertacanola.com/elections
Nominations for the position of Director must be filed in writing at the Alberta Canola office on or before 4:00 pm on October 31, 2019.
Source: Alberta Canola
Insect Update: Bertha Armyworms And More
1 year ago
-
Insect pressure is low, for the most part. Localized outbreaks could be found, so scouting is still important, but no insect is causing any major damage at this time.
Bertha armyworm. Adult trapping ends this week. These traps have identified a few areas that could be higher risk for larval feeding. Cumulative counts that exceed 900 are consider high risk. One trap around Chester, Saskatchewan, is the only one in the province where trap counts reached 1,000. Alberta's highest count is at Birch Hills (1,312 adults) in the eastern Peace and a couple other traps nearby surpassed 900. Alberta had another trap at Vulcan in the south with a count over 900. Manitoba doesn't have any sites even close to 900. Glenboro is the highest at 501. Read the Canola Encyclopedia for more on scouting and thresholds. Try last week's quiz, which had a bertha theme.
Diamondback moth. Numbers are low, for the most part, but scouting is still warranted as pod damage causes the most yield loss. Read more for scouting tips and thresholds.
Grasshoppers. A few fields had the headlands sprayed for grasshoppers. Headland observations are not usually indicative of the whole field and, when spraying is necessary, the headlands are often enough. Scouting tips.
Red turnip beetle. Red turnip beetles eat plants from the Brassicaceae family only, and they are sometimes — though rarely — an economic pest in canola. They move into a canola field from fields sown to canola the previous year and, if necessary, can travel considerable distances to reach a canola crop. Red turnip beetles move slowly, completely devouring canola plants as they move toward the centre from the field's edge. This makes the damage obvious from a distance and also means damage tends to be in a small area. Targeted sprays are often enough, especially if damage is noticed early. Read more.
Source: Canola Watch
DMA-FCC Mental Health Awareness Program Expanding In Second Year
1 year ago
-
Following a successful one-year pilot project, Do More Agriculture (DMA) Foundation and Farm Credit Canada (FCC) announced they are extending and expanding their partnership to bring mental health awareness and training to rural Canada.
"We are so very grateful for the positive feedback, overwhelming interest and powerful impact this pilot project is having on the lives of so many producers and rural residents," DMA Executive Director Adelle Stewart said. "It's thrilling to think of the reach we will have across Canada through this continuation and expansion of mental health literacy training in rural Canada, as well as the many more agriculture-focused workshops we will be able to offer our producers."
Under the pilot project, FCC provided $50,000 in funding to facilitate mental health first aid training for producers and agriculture industry in 12 selected communities across Canada. As a result, 236 rural residents are now certified mental health first aid responders and leaders.
The two-day training program, developed by the Mental Health Commission of Canada, is aimed at developing community leaders, who are trained to identify mental health concerns and provide initial supports to producers coping with difficult or unfortunate circumstances.  The program is offered at no cost to participants.
"The training is aimed at raising mental health awareness and equipping participants with basic skills to provide assistance when help is not immediately available," Stewart said. "The network of volunteers who can help has taken root and will continue to grow under this renewed and expanded partnership."
In 2020, FCC will invest an additional $100,000 to the project's reach in the second year.
"Mental health issues impact every segment of our society and those who work in Canada's thriving agriculture and food industry are not immune," said Michael Hoffort, FCC president and CEO. "As a committed partner to this industry, we recognize the need for increased mental health support in agriculture, where people – often located in rural Canada – can sometimes feel isolated and don't always know who to turn to for help."
"Our government is committed to working with all partners to address the mental well-being challenges faced by Canadian farmers. By building a network of certified mental health responders, Do More Ag is contributing to mental health well-being and awareness of residents throughout rural Canada," Minister of Agriculture and Agri-Food Marie-Claude Bibeau said. "The demand for this type of training is evident and our Government, through FCC, is pleased to announce increased funding to this important initiative.
Applications for training program funding will open later this fall and trainings will occur throughout early 2020.  Interested communities will be able to apply online at www.domore.ag
Alberta Agri-Food Exports
1 year ago
-
Alberta's overall agri-exports increased in 2018, with value-added process products leading the way.
"Alberta agri-food exports refer to agriculture and food products that are grown and processed in the province and then shipped to other countries," explains Barbara Pekalski, trade research statistician with Alberta Agriculture and Forestry (AF).
These exports include primary agriculture commodities such as live animals and crops, and processed agricultural and food products.
Pekalski says that in 2018 Alberta set a record, exporting $11.6 billion of agricultural and food products around the world.
"These exports were 3.2% higher than in 2017. Increases were reported mainly in exports of value added processed products while exports of primary commodities declined. Over the past 5 years – from 2014 to 2018 – the revenue from agri-food exports averaged $10.6 billion annually."
Wheat continued to be Alberta's largest export in 2018, followed by beef, canola seed, crude canola oil, and canola cake and meal.
"These top five products combined, represented 66% or $7.6 billion of Alberta's total agri-food exports," she says. "All these products showed increases in value with the exception of canola seed which declined."
Alberta exported its products to 145 countries in 2018. "Almost 80% or $9 billion of Alberta agri-food products were exported to the top five markets – the United States, China, Japan, Mexico and Indonesia."
She adds that the U.S. remains Alberta's largest market, taking about 38% of the provincial total at $4.3 billion. The U.S. is the largest market for Alberta cattle, hogs and beef.
"China is an important contributor to Alberta's agri-food exports. During the past 5 years, exports to this market doubled from $1.3 billion in 2014 to $2.6 billion in 2018. China is Alberta's largest market for canola seed and crude canola oil, and it ranked second in exports of canola cake and meal. In 2018, China accounted for more than one-half of Alberta's total exports of canola – including seeds, oils, cake and meal."
Nationally, Alberta is the third largest exporter of agri-food products after Ontario and Saskatchewan, accounting on average for about 20% of the Canadian total. Alberta is the number one exporter of beef and live cattle in Canada and the second largest exporter of wheat and canola seed.
The source of these trade statistics is from the official data from the Statistics Canada, International Trade Division. AF statisticians customize the data to compile statistics on Alberta agri-food exports and provide the information upon request.
Source: Alberta Agriculture and Forestry