Harvesting Second-Cut Alfalfa Hay
7 months ago
-
The harvest of second-cut alfalfa hay has been behind this year due to a hot dry summer in most parts of the province. Karin Lindquist, forage and beef specialist at the Alberta Ag-Info Centre, looks at when to make the cut to prevent the risk of winterkill.
Lindquist says that alfalfa typically requires a critical growing period between August 1 and the first killing frost, which normally occurs around September 15. "However, since we are well past that point, cutting can happen at any time with little risk for winterkill. Regrowth of these plants has been limited or has been halted entirely, and they have been forced into dormancy due to the cold nights and cool days along with the damaging and killing frosts. The plants will not be pulling stored root reserves for regrowth. Instead, these stores will remain for regrowth next spring."
Cutting alfalfa after a frost is primarily concerned with the ability to capture sufficient leaf material. After a couple hard frosts, alfalfa plants will dry up and turn brown, and the leaf attachment to the stem becomes weak.
"If you wait to cut until the plants are turning brown rather than cutting when plants are still green and starting to wilt, you may end up with hay that is predominantly stemmy material instead of hay with both stem and leaf components. Leaves contain a significant amount of nutritive value compared to stems, and the loss of this part of the alfalfa plant will result in low-quality hay which may be no better than straw," explains Lindquist.
Nitrates are a regular concern with alfalfa. Say Lindquist, "Fortunately, nitrates are not an issue in alfalfa because it is a nitrogen-fixing plant. Any excess of nitrates tends to stay in the root crown and roots. Also, most hay fields are not fertilized at high enough rates to be a concern for nitrate accumulation. If a field has been fertilized either in the fall or the spring, much of that fertility would have already been used up during the growing season and with the first cut."
Lindquist offers these tips to keep in mind when harvesting alfalfa in the fall:
Don't set the crimper rollers too close together because there is not much of a need to crimp the stems that are already dry from frost.
Set the knives of the hay bine or mower to a minimum of 4 inches although you can also go to a 6 inch stubble height to help with snow capture.
Form the swaths wider and shallower so it will take less time to dry the hay.
The ground may be prone to ruts from machinery if it has been softened by significant rainfall and that can damage the alfalfa crowns. These ruts can also damage machinery during the next hay harvest, and they can last for years.
Leave strips of uncut alfalfa every 40 to 50 feet to catch snow and insulate crowns from cold winter temperatures.
Fall application of fertilizer, particularly potassium and phosphorus, can help increase winter survival of alfalfa.
For more information about second-cut alfalfa hay, contact the Alberta Ag-Info Centre at 310-FARM (3276).
Source: Alberta Agriculture and Forestry
Three Alberta Visionaries Have Been Honoured By the Agriculture Hall of Fame
7 months ago
-
Three Alberta visionaries have been honoured by the Agriculture Hall of Fame in recognition of their contributions to the cattle-feeding, crop science and greenhouse industries.
"The Hall of Fame is a tribute to the ongoing legacy of agricultural innovation in this province," said Oneil Carlier, Minister of Agriculture and Forestry. "This year's inductees are pioneers in their fields who have worked hard for decades to improve agricultural practices, support growth in the industry and educate the next generation of Alberta farmers and ranchers."
This year's Hall of Fame inductees were honoured at a ceremony in Leduc on Oct. 26. They are:
Garnet Altwasser
Ronald Howard
Dietrich Kuhlmann
The Alberta Agriculture Hall of Fame was created to recognize individuals who have made significant contributions to the agriculture and food industry and to the development and sustainability of rural life in Alberta.
Since 1951, more than 130 Albertans have been honoured for their leadership and accomplishments within the agriculture sector.
Inductee biographies
Garnet Altwasser
Garnet Altwasser became a leader in Canadian agribusiness during his 30-year term as the president and Chief Executive Officer of Lakeside Farm Industries. Seeing the potential of Alberta's climate and agronomy to add value to the province's large ranching base, he co-founded and grew Lakeside Farm Industries into the largest single-site feeding operation in Canada. With the establishment of a beef-packing plant in Brooks, Altwasser also began the process of modernizing and growing Canada's beef-processing industry. He devoted significant assets to research and development in agronomy and animal husbandry, which led to gains in efficiency in both feed grains and cattle, helping to advance the entire Alberta industry. Altwasser was one of the first commercial adopters of Temple Grandin's cattle-handling designs, and was a founding director of the Alberta Cattle Feeders Association. Altwasser is insatiably curious and inquisitive about what works and what succeeds in industry, and he has quietly helped and mentored young people to enter and grow in the industry. Today, Alberta's cattle-feeding and beef-processing industry is large-scale and globally competitive, thanks in large part to Altwasser's long-range vision and leadership.
Ronald (Ron) Howard
Ron Howard has spent more than four decades supporting the growth and development of high-value crop industries in Alberta, working with more than 50 different types of crops and plant species as a research, extension and diagnostic plant pathologist. He has developed many groundbreaking protocols, screened hundreds of horticultural, specialty and field crop varieties and breeding lines for disease resistance, and evaluated more than 200 chemical and biological control products for efficacy against pathogens in these crops. Howard was integral to the expansion and development of the research facilities at the Crop Diversification Centre South, including the design and construction of the current state-of-the-art greenhouse research complex. Howard's greatest impact has been in his training of and influence on generations of farmers, agronomists, students and professionals. Through his willingness and eagerness to share his vast knowledge, Howard has prepared and delivered more than 1,000 articles, presentations and scientific publications during his career, including editing and contributing to the landmark resource book, Diseases and Pests of Vegetable Crops in Canada. A meticulous and ethical researcher, a skilled leader and a true ambassador for Alberta producers, his approachability and humility have made him a "go-to" person for help when it comes to plant disease diagnosis and management.
Dietrich (Dieter) Kuhlmann
Dieter Kuhlmann has been a leader in growing Alberta's horticulture industry for more than 50 years. Three generations of the Kuhlmann family are now actively involved in running the greenhouse, garden, and market, originally founded by Kuhlmann and his wife, Elizabeth, in 1962. They have maintained their focus on outstanding relationships and selling direct to the customer. Kuhlmann is an ongoing champion for the horticulture industry and the success of other growers, demonstrating that industry benefits by learning and working together. Kuhlmann is past-president and a founding member of the Alberta Greenhouse Growers Association, an organization set up to identify and collectively act on issues of critical importance to growers. Recognizing the opportunity for Alberta growers to market cooperatively, he also worked to establish Sunfresh Farms, a grower-owned packing and distribution facility, bringing better revenues to member farms. A former director of the Alberta Crop Industry Development Fund, Kuhlmann continues to promote local horticultural projects, believing that research and development is essential to the continued growth of the horticultural industry in Alberta.
Celebrating Modern Agriculture
8 months ago
-
Most farmers are reluctant to talk about modern agriculture. Our own industry advertisements promote the image of a farm with a faded red barn and a few chickens running about in a pastoral setting. That is not modern agriculture and we need to stop letting agriculture be portrayed this way.
It is not hard to understand why modern agriculture shies away from talking about what we do on the farm. Modern agriculture practices are regularly attacked by activists who want to return to the lost golden age of Ol' McDonald's farm. One just has to look at the recent flurry of negative media coverage of glyphosate, one of the most studied and reviewed pesticides in history, to see evidence of agriculture practices being questioned.
The truth is that Ol' McDonald retired a long time ago. We should let him enjoy his dotage. His day was characterized by rural poverty, houses with no running water and no central heat. Rural schooling was in one room that gave those in them little chance of advanced education. The good old days were not very good for those living in them. Modern agriculture has changed that.
Today most agriculture production in Canada takes place on commercial farms that are thriving businesses. Mostly owned and operated by families, they are managed by individuals with advanced degrees and a deep understanding of international markets. The equipment is not rusting pick-ups and open cab tractors but combines, sprayers and tractors that are guided by satellites. Seeds, fertilizers and pesticides used are the result of years of intensive research. These tools are designed to have a minimal environmental footprint and to be safe for farmers and consumers alike.
I am told by professional communicators that talking about modern agriculture in this way does not effectively reach consumers and give them comfort in how their food is produced. Someone is a downtown urban center, shopping for their kids' lunch, does not care that much about eradicating rural poverty. They just want to know that they will be giving their kids a safe and nutritious lunch.  So what has modern agriculture done for consumers?
Let's tackle "affordable".  By February 9th of 2018, the average Canadian household earned enough income to pay for their grocery bill for the entire year, spending about 10 percent of their income on food. Want to compare? Portuguese consumers spend about 17, per cent of their income on food, Russians 28 per cent and Nigerians 56 per cent. Those of us involved in agriculture need to do a better job of communicating how modern farming tools and practices have given Canadians access to some of the cheapest and highest quality food in the world. We also need to be able to relate what happens when ill-conceived regulations take those tools away.
Modern Canadian agriculture is also delivering some of the safest food in the world. A recent study by the Conference Board of Canada ranked food safety performance of Canada and 16 other developed OECD (Organization for Economic Cooperation and Development) nations.  Canada's food safety ranked the highest of all the countries examined.
Modern Canadian agriculture has a very good environmental story to tell. Modern practices such as conservation tillage are increasing the health of soils, reducing the amount of fuel used and reducing soil erosion. Precision agriculture, which uses satellites to precisely steer equipment is maximizing the efficiency of pesticides and fertilizers, further reducing fuel use and protecting water from nutrient run-off.
In the last 40 years, energy use per tonne of wheat produced has reduced by 39 percent. Forty years ago soil organic matter was being depleted with every crop. Modern agriculture has changed this picture dramatically and today organic matter in prairie soils is increasing every year. This means the soil is healthier, it is more productive, less susceptible soil erosion and farms across Canada are sequestering carbon dioxide.
Why are these good news stories about modern agriculture not getting through to average Canadians? One of the reasons is that those who are opposed to modern agriculture are focused on their communication efforts and have spent the time and money to coordinate their work.
Agriculture, on the other hand, does not have united communication efforts. We are all focused on our individual companies and organizations and often communicating with the public is left to "side of the desk" projects. This needs to change. Agriculture needs to give time, money and coordination to our outreach. Modern agriculture has a good story to tell, but if we aren't telling it then we are letting others speak for us and all consumers will hear are concerns from outside our industry.
Source: Cereals Canada
Seed Synergy Partners Pleased With Launch of PBR Regulatory Consultation
8 months ago
-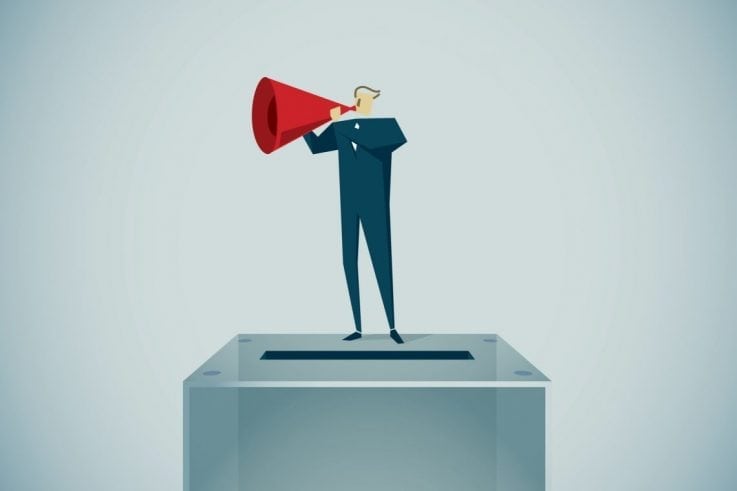 The Seed Synergy partners applaud the Minister of Agriculture and Agri-Food, Lawrence MacAulay, for confirming the launch of a consultation on potential amendments to Plant Breeders' Rights (PBR) regulations. This consultation includes value creation in cereals which explores increasing the investment in research and innovation that is necessary to position Canada as a leader in variety development.
"Everyone recognizes the need to invest in innovation in order to deliver new varieties," said Todd Hyra, President of the Canadian Seed Trade Association. "In order to attract and retain the best plant breeders, Canada needs a system that compensates them for their efforts. Changes to the existing system will ensure lasting investment in variety development in Canada for Canada, allowing us to compete more effectively on a global scale. The Seed Synergy partners and our members welcome the confirmation that this consultation will be taking place."
Seed Synergy partners and member companies alike are united in support of a consultation process that would bring about an effective value creation system in cereals for Canadians. This system would allow Canada to remain competitive in a rapidly evolving national and international marketplace and benefit cereal breeding programs for private and public companies of all sizes across Canada. As it stands, public and private breeding programs are unable to recover the full cost of variety development.
"Seed growers recognize that any changes to the system intended to generate additional funds for plant breeding in Canada must benefit breeders and generate value for producers of all crop kinds by building on the strengths of the current pedigreed seed system. We believe that additional support for Canadian plant breeders will lead to increased access to innovative varieties for seed growers and for our customers, and that it is essential for Canadian agriculture to thrive and continue to contribute to the well-being of Canadians," said Jonathan Nyborg, President of the Canadian Seed Growers' Association.
The Seed Synergy Collaboration Project acknowledges that the current model of the seed sector must adapt to change and seize emerging opportunities. Canada needs a strong vision for the future, and practical reforms now, to position producers, innovators and ultimately the entire agricultural value chain to succeed in a highly competitive and innovation-based global marketplace.
The Seed Synergy partners look forward to working with allied groups and the federal government throughout the consultation process to bring about an effective value creation system in cereals.
Represent Canola Growers in Alberta
9 months ago
-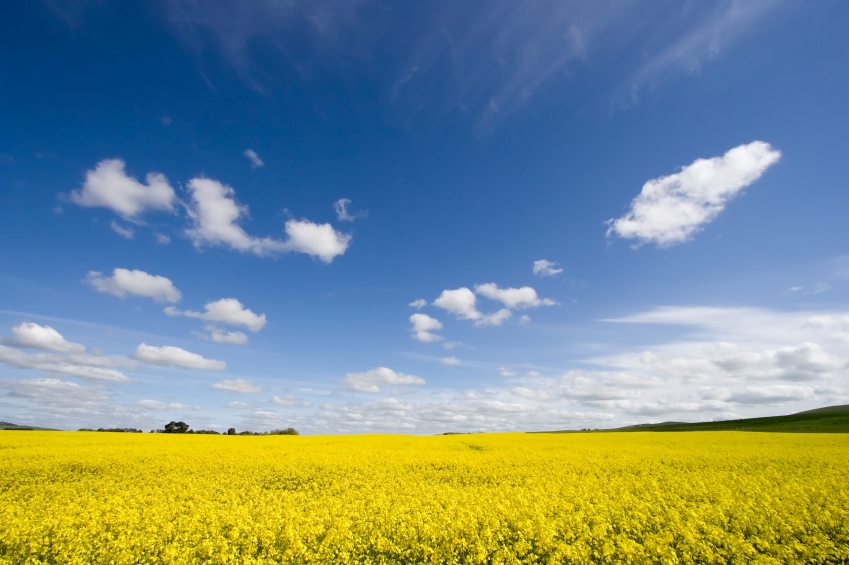 The Alberta Canola Producers Commission is seeking four canola growers to serve as directors on the board of directors for a three year term. This year, directors are needed in regions 3, 6, 9, and 12.
Alberta Canola divides Alberta into 12 regions, with each region electing a producer director to represent the canola growers within that region. Visit albertacanola.com/regions for a map and information on the regions.
The board of directors meets quarterly and is guided in decision making by five committees comprised of board members and staff.
The committees are:
Research
Governance and Finance
Grower Relations and Extension
Government and Industry Affairs
Public Engagement & Promotion
For full descriptions and committee roles, visit: albertacanola.com/committees
Any producer who has paid a service charge on canola sold since August 1, 2016 can stand for election as a director. An eligible producer can be an individual, corporation, partnership, or organization and must produce canola within the defined region in order to be nominated. A producer does not have to reside within the region.
Directors:
Represent the canola farmers in your region on the Board, making informed decisions on issues based in research, finance, policy, extension, and market development.
Travel to 4 board meetings per year. You will also have the opportunity to attend a diversity of valuable meetings, courses, conferences, and events.
For complete details on becoming a director and to download nomination forms, visit: albertacanola.com/elections
Nominations for the position of Director must be filed in writing at the Alberta Canola office on or before 4:00 p.m. on October 31, 2018.
For more information contact, Ward Toma, general manager of Alberta Canola, at 780-454-0844.
Grain Growers of Canada Welcomes New Vice President and Members
9 months ago
-
Grain Growers of Canada (GGC) is pleased to announce that four new members have joined the organization, bringing total membership to 16 national, regional and provincial grower groups. The announcement was made at the organization's semi-annual Board meeting on Aug. 1, 2018 in Guelph, ON.
New members include:
Grain Farmers of Ontario (GFO)
Producteurs de grains du Québec (PGQ)
Saskatchewan Pulse Growers (SaskPulse)
Manitoba Oat Growers Association (MOGA)
"An expanded GGC means a stronger voice for grain farmers in Ottawa," said GGC President, Jeff Nielsen. "Grain farmers are driving economic growth across Canada and by working together we can help deliver the conditions that Canada's hard-working middle class grain farmers need to continue that growth."
At the same meeting, the GGC Board elected Markus Haerle, Chair of Grain Farmers of Ontario, as the organization's new Vice President. Mr. Haerle is replacing Art Enns of the Prairie Oat Growers Association who stepped down from the position at the meeting.
"I am delighted to take on this role and help lead GGC into the future," said Mr. Haerle. "The need for meaningful market access, reliable risk management programs and regulations that encourage growth is shared by farmers across Canada and we can help meet those needs with a united voice in Ottawa."
At a time when grain farmers are increasingly challenged by trade volatility, policy priorities for GGC include expanded international trade including the quick ratification of CPTPP, the successful implementation of the Transportation Modernization Act, and a comprehensive review of business risk management programming that delivers programs that work for farmers.
Grain Growers of Canada provides a strong national voice for over 65,000 active and successful grain, oilseed and pulse producers through its 16 provincial, regional and national grower groups. Our mission and mandate are to pursue a policy environment that maximizes global competitiveness and to influence federal policy on behalf of independent Canadian grain farmers and their associations.
Meet your Rural Neighbours at Open Farm Days
10 months ago
-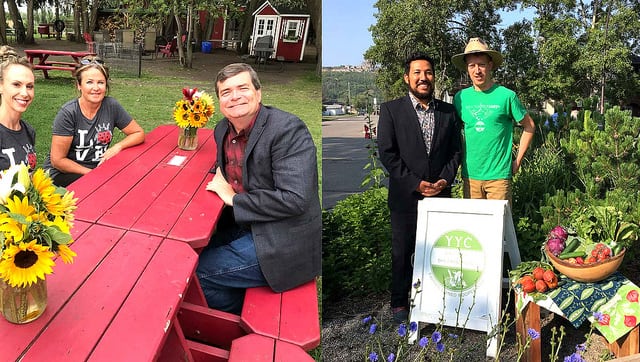 Now in its sixth year, Alberta Open Farm Days returns as an important ag-tourism event that helps visitors experience and understand where their food comes from. More than 110 host sites and culinary events across Alberta are ready to showcase the province's fast-growing rural tourism sector and everything farm life has to offer.
"Open Farm Days is back for another incredible weekend of delicious food, family friendly entertainment and rural hospitality," said Ricardo Miranda, Minister of Culture and Tourism. "The event helps people learn more about where their food comes from and supports rural tourism operators across the province. I encourage everyone to chart a course for rural Alberta and take advantage of this great staycation opportunity."
Participating host farms will offer educational tours, opportunities to buy locally grown and homemade products, and activities like corn mazes, hayrides and petting zoos. Admission to farms is free, but there may be costs for some activities.
"Alberta has some of the best farmers and food producers in the world," said Oneil Carlier, Minister of Agriculture and Forestry. Open Farm Days is a great opportunity for Albertans to support this industry and meet the people who put food on their tables. A strong local food industry creates jobs and connects communities."
Culinary events will feature top Alberta chefs preparing dishes made from locally grown products. There is a range of costs to participate in these events and space is limited. Be sure to buy tickets ahead of time.
Open Farm Days' new website makes it even easier for people to book tours and culinary events, and plan their trips across the province. Visit albertafarmdays.ca for more information.
Alberta Open Farms Days, which began in 2012, is a collaborative project presented by the Government of Alberta, the Alberta Association of Agricultural Societies, the Alberta Culinary Tourism Alliance, Travel Alberta and participating farms and ranches.
Keep it Clean and Pre-Harvest Intervals
10 months ago
-
A reminder from the Alberta Pulse Growers about pre-harvest intervals and the Keep it Clean campaign. Nevin Rosaasen, policy and program specialist with Alberta Pulse, explains the initiative."Keep it Clean is an information campaign for producers who are using crop protection products, so we can maintain market access to the different countries where our crops are ultimately exported," says Rosaasen.

With harvest season right around the corner, Rosaasen says that producers will be looking at their options for either pre-harvest weed control or a desiccation product.

"Producers need to be aware of market risks that can exist due to maximum residue limits. They ultimately have to observe the label, and they need to make sure the timing of their application is indeed correct with the label's application guidelines. Producers also need to ensure they adhere to the pre-harvest interval which is the time from applying a product until it is either swathed or combined."

More than 85 per cent of Canada's pulse production is exported around the world. Market Considerations for Use of Pulse Crop Protection Products found on keepingitclean.ca under pulse crops is published quarterly to inform pulse producers of the latest information concerning crop protection products and market access.


Rosaasen adds that a spray to swath calculator for pulse crops is being developed, similar to what now exists for canola crops. "For all the different products including late season fungicides, you can enter the product in on your smart phone. You can look at what the pre-harvest interval is, whether you are swathing to put the crop into windrows for additional dry down or straight cut harvesting for pulse crops, cereals, and canola."

Keep it Clean is a cross Canada working group, involving Canola Council of Canada, Pulse Canada, Cereals Canada, Prairie Oat Growers Association, and Barley Council of Canada.

For more information about pre-harvest intervals in Alberta pulse crops, contact Nevin Rosaasen.
Companies Invited to Canada Food Expo Japan and Korea 2018
10 months ago
-
Alberta food and beverage producers are invited to participate in the Canada Food Expo, taking place in Japan and Korea from October 1 to 9, 2018.
The mission will include visits to Osaka and Tokyo, Japan as well as Seoul, South Korea to provide food and beverage companies with an opportunity to advance their export interests in these markets. An optional health ingredients-focused program will take place in Sapporo, Japan prior to the tabletop program.
What is the Canada Food Expo tabletop event?
Canada Food Expo is a traveling trade show event held in Osaka, Tokyo and Seoul. This initiative is designed to provide a cost-effective opportunity for export-ready, small and medium-sized food and beverage producers to showcase their products to Japanese and Korean businesses.
Japanese and Korean food and beverage buyers, importers, wholesalers and distributors will be invited to view and sample Canadian products and meet with exhibitors. In addition to the one-day tabletop event in each of the three cities, Japan and Korea-specific exporter training and market tours will be arranged.
This mission will provide opportunity to showcase your products, meet face-to-face with potential buyers, test the response to your products, and learn more about export opportunities in the Japan and South Korea markets.
Why attend the Canada Food Expo?
Japan and South Korea are important overseas markets for Canadian agriculture, food and beverages. Japan has the world's third-largest economy, a large population and is heavily reliant on agriculture and agri-food imports, making it a high priority market for Canada. Japan is Canada's third-largest export market for agri-food and seafood products, worth about $4.2 billion in 2017. Likewise, South Korea imports over 70 per cent of its food consumption requirements, relying on imports to satisfy consumer demand for greater food variety, lower prices, and convenience food products. Canada exported $652.3 million in agri-food and seafood products to South Korea in 2017.
The Supermarket Trade Show, coordinated by the New Supermarket Association of Japan (NSAJ), is a key opportunity for exporters targeting the Japanese retail, wholesale, ready meal and foodservice industry. This is an important tradeshow for companies whose products are already present in Japan, and who are looking to expand their reach in the market. The Embassy of Canada to Tokyo is a sub-member of the NSAJ, and can facilitate advance access to apply for the show for Canadian companies wishing to purchase their own booth space. There may also be opportunities to showcase Alberta products already present in the Japanese market via an information booth, without company travel to Japan.
Learn more about the Canada Food Expo and find the downloadable application form under Events. Deadline to apply is August 3, 2018. For more information, contact Katie Meredith, trade and relations officer with Alberta Agriculture and Forestry at 780-427-6057.
Source: Alberta Agriculture and Forestry
Scouting for Fusarium Head Blight Symptoms in a Developing Crop
10 months ago
-
Scouting for fusarium head blight (FHB) symptoms is key to realizing whether a field is a candidate for the application of a FHB plan. Neil Whatley, crop specialist at the Alberta Ag-Info Centre, explains its importance and what to look for when scouting.
Fusarium head blight is a fungal disease of cereal crops that affects kernel development. "While caused by one or more species, Fusarium graminearum is considered the most important FHB species due to its aggressiveness and production of a toxin called deoxynivalenol (DON)," says Whatley. "This mycotoxin is a fungal chemical that affects livestock feed, the baking and milling quality of wheat, and the malting and brewing qualities of malt barley. Canadian Grain Commission grading standards allow very little tolerance of Fusarium damaged kernels (FDK) in the top grades of cereals."
Whatley says that to limit the impact of FHB, grain producers must use a combination of disease management strategies throughout the growing season. "The first step in this strategy is realizing whether the disease is present in a developing crop by searching for disease symptoms. Additionally, learning whether Fusariumgraminearum is the dominant FHB species under observation and becoming aware of its prevalence and severity contribute to this first step toward potentially reducing its negative impact."
FHB symptoms become visible in a cereal crop during the later heading stage. While disease infection takes place a few weeks prior at the flowering stage, symptoms appear when the plant reaches the late milk to early dough stage. "For spring seeded cereals, this typically occurs during the last part of July or early August," explains Whatley. "Once symptoms are present, it is too late to apply a fungicide, however, this information is valuable for your FHB disease management plan in subsequent growing seasons."
The most apparent FHB disease symptom in wheat is premature bleaching of one or more infected spikelets in the cereal plant's head, which is visibly apparent on green heads. Orange, pink or salmon coloured fungal growth may also appear at the base and edges of the glumes on these blighted head parts. Symptoms in barley are much less distinct and the brownish discolouration of FHB infected barley spikelets can easily be confused with hail damage or the extended symptoms of other barley diseases like spot blotch, i.e. kernel smudge.
"If these symptoms are observed in a field, send the suspicious looking cereal head samples to a laboratory," notes Whatley. "Several private seed company labs offer FHB testing services and the only way to confirm whether the affected heads contain FHB infection is to have them tested by a lab. Additionally, a lab test will determine whether the Fusarium species is indeed Fusarium graminearum or one of the less damaging fusarium species."
Infection timing determines the severity of kernel damage. Explains Whatley, "While infection occurring at early flowering can lead to complete abortion of kernels, fusarium damaged kernels generally result from infection that occurs from the early to mid-flowering stages. Later infections that occur well after flowering and up to the soft dough stage of kernel development may not show visible symptoms. However, kernels may contain the fungus, and more importantly, the mycotoxin it produces."
For more information about scouting for FHB symptoms, contact the Alberta Ag-Info Centre at 310-FARM (3276).
Source: Alberta Agriculture and Forestry