Keep it Clean and Pre-Harvest Intervals
8 months ago
-
A reminder from the Alberta Pulse Growers about pre-harvest intervals and the Keep it Clean campaign. Nevin Rosaasen, policy and program specialist with Alberta Pulse, explains the initiative."Keep it Clean is an information campaign for producers who are using crop protection products, so we can maintain market access to the different countries where our crops are ultimately exported," says Rosaasen.

With harvest season right around the corner, Rosaasen says that producers will be looking at their options for either pre-harvest weed control or a desiccation product.

"Producers need to be aware of market risks that can exist due to maximum residue limits. They ultimately have to observe the label, and they need to make sure the timing of their application is indeed correct with the label's application guidelines. Producers also need to ensure they adhere to the pre-harvest interval which is the time from applying a product until it is either swathed or combined."

More than 85 per cent of Canada's pulse production is exported around the world. Market Considerations for Use of Pulse Crop Protection Products found on keepingitclean.ca under pulse crops is published quarterly to inform pulse producers of the latest information concerning crop protection products and market access.


Rosaasen adds that a spray to swath calculator for pulse crops is being developed, similar to what now exists for canola crops. "For all the different products including late season fungicides, you can enter the product in on your smart phone. You can look at what the pre-harvest interval is, whether you are swathing to put the crop into windrows for additional dry down or straight cut harvesting for pulse crops, cereals, and canola."

Keep it Clean is a cross Canada working group, involving Canola Council of Canada, Pulse Canada, Cereals Canada, Prairie Oat Growers Association, and Barley Council of Canada.

For more information about pre-harvest intervals in Alberta pulse crops, contact Nevin Rosaasen.
Companies Invited to Canada Food Expo Japan and Korea 2018
8 months ago
-
Alberta food and beverage producers are invited to participate in the Canada Food Expo, taking place in Japan and Korea from October 1 to 9, 2018.
The mission will include visits to Osaka and Tokyo, Japan as well as Seoul, South Korea to provide food and beverage companies with an opportunity to advance their export interests in these markets. An optional health ingredients-focused program will take place in Sapporo, Japan prior to the tabletop program.
What is the Canada Food Expo tabletop event?
Canada Food Expo is a traveling trade show event held in Osaka, Tokyo and Seoul. This initiative is designed to provide a cost-effective opportunity for export-ready, small and medium-sized food and beverage producers to showcase their products to Japanese and Korean businesses.
Japanese and Korean food and beverage buyers, importers, wholesalers and distributors will be invited to view and sample Canadian products and meet with exhibitors. In addition to the one-day tabletop event in each of the three cities, Japan and Korea-specific exporter training and market tours will be arranged.
This mission will provide opportunity to showcase your products, meet face-to-face with potential buyers, test the response to your products, and learn more about export opportunities in the Japan and South Korea markets.
Why attend the Canada Food Expo?
Japan and South Korea are important overseas markets for Canadian agriculture, food and beverages. Japan has the world's third-largest economy, a large population and is heavily reliant on agriculture and agri-food imports, making it a high priority market for Canada. Japan is Canada's third-largest export market for agri-food and seafood products, worth about $4.2 billion in 2017. Likewise, South Korea imports over 70 per cent of its food consumption requirements, relying on imports to satisfy consumer demand for greater food variety, lower prices, and convenience food products. Canada exported $652.3 million in agri-food and seafood products to South Korea in 2017.
The Supermarket Trade Show, coordinated by the New Supermarket Association of Japan (NSAJ), is a key opportunity for exporters targeting the Japanese retail, wholesale, ready meal and foodservice industry. This is an important tradeshow for companies whose products are already present in Japan, and who are looking to expand their reach in the market. The Embassy of Canada to Tokyo is a sub-member of the NSAJ, and can facilitate advance access to apply for the show for Canadian companies wishing to purchase their own booth space. There may also be opportunities to showcase Alberta products already present in the Japanese market via an information booth, without company travel to Japan.
Learn more about the Canada Food Expo and find the downloadable application form under Events. Deadline to apply is August 3, 2018. For more information, contact Katie Meredith, trade and relations officer with Alberta Agriculture and Forestry at 780-427-6057.
Source: Alberta Agriculture and Forestry
Scouting for Fusarium Head Blight Symptoms in a Developing Crop
8 months ago
-
Scouting for fusarium head blight (FHB) symptoms is key to realizing whether a field is a candidate for the application of a FHB plan. Neil Whatley, crop specialist at the Alberta Ag-Info Centre, explains its importance and what to look for when scouting.
Fusarium head blight is a fungal disease of cereal crops that affects kernel development. "While caused by one or more species, Fusarium graminearum is considered the most important FHB species due to its aggressiveness and production of a toxin called deoxynivalenol (DON)," says Whatley. "This mycotoxin is a fungal chemical that affects livestock feed, the baking and milling quality of wheat, and the malting and brewing qualities of malt barley. Canadian Grain Commission grading standards allow very little tolerance of Fusarium damaged kernels (FDK) in the top grades of cereals."
Whatley says that to limit the impact of FHB, grain producers must use a combination of disease management strategies throughout the growing season. "The first step in this strategy is realizing whether the disease is present in a developing crop by searching for disease symptoms. Additionally, learning whether Fusariumgraminearum is the dominant FHB species under observation and becoming aware of its prevalence and severity contribute to this first step toward potentially reducing its negative impact."
FHB symptoms become visible in a cereal crop during the later heading stage. While disease infection takes place a few weeks prior at the flowering stage, symptoms appear when the plant reaches the late milk to early dough stage. "For spring seeded cereals, this typically occurs during the last part of July or early August," explains Whatley. "Once symptoms are present, it is too late to apply a fungicide, however, this information is valuable for your FHB disease management plan in subsequent growing seasons."
The most apparent FHB disease symptom in wheat is premature bleaching of one or more infected spikelets in the cereal plant's head, which is visibly apparent on green heads. Orange, pink or salmon coloured fungal growth may also appear at the base and edges of the glumes on these blighted head parts. Symptoms in barley are much less distinct and the brownish discolouration of FHB infected barley spikelets can easily be confused with hail damage or the extended symptoms of other barley diseases like spot blotch, i.e. kernel smudge.
"If these symptoms are observed in a field, send the suspicious looking cereal head samples to a laboratory," notes Whatley. "Several private seed company labs offer FHB testing services and the only way to confirm whether the affected heads contain FHB infection is to have them tested by a lab. Additionally, a lab test will determine whether the Fusarium species is indeed Fusarium graminearum or one of the less damaging fusarium species."
Infection timing determines the severity of kernel damage. Explains Whatley, "While infection occurring at early flowering can lead to complete abortion of kernels, fusarium damaged kernels generally result from infection that occurs from the early to mid-flowering stages. Later infections that occur well after flowering and up to the soft dough stage of kernel development may not show visible symptoms. However, kernels may contain the fungus, and more importantly, the mycotoxin it produces."
For more information about scouting for FHB symptoms, contact the Alberta Ag-Info Centre at 310-FARM (3276).
Source: Alberta Agriculture and Forestry
Alberta Young Speakers for Agriculture Announces Winners for Third Annual Competition
8 months ago
-
The Alberta Young Speakers for Agriculture (AYSA) has announced the winners for its third annual public speaking competition for Alberta's youth to share their passion about the agricultural industry. The competition was held July 11, 2018 during The Calgary Stampede and offered youth ages 11 to 24 an opportunity to share their views on a topic important to Albertan and Canadian agriculture.
"We're excited to announce the winners of the third year of this exciting communications competition for Albertan youth at the Calgary Stampede," said Eric Dalke, AYSA founder. "Congratulations to our winners and all the youth from across Alberta who demonstrated their commitment and passion for the agricultural industry."
Kara Oosterhuis from Calgary won first place in the senior competition and Carmen White from Claresholm took  first place in the junior competition. Both spoke about the topic "What is sustainability and why does it matter to Canadian agriculture?"
"The variety of speeches and talent of our speakers this year was amazing," said Chancey Lane, incoming AYSA President. "This competition is about giving the young leaders of tomorrow a chance to share their views and develop their skills to succeed in Canadian agriculture and this year's competitors were truly inspiring."
The topics for the 2018 competition were:
• My view on diversity in Canadian Agriculture
• Canadian agriculture needs more people – and this is how we're going to get them
• What is sustainability and why does it matter to Canadian agriculture?
• The next big thing in Canadian agriculture is: ____________________
• How can we educate urban populations about where our food comes from and the industry standards involved?
Both winners received prize money and airfare to compete in the national Canadian Young Speakers for Agriculture competition at the Royal Agricultural Winter Fair in Toronto in November, 2018.
Canada Resumes Wheat Sales to Japan
8 months ago
-
The Honourable Lawrence MacAulay, Minister of Agriculture and Agri-Food, and the Honourable Jim Carr, Minister of International Trade Diversification, issued the following statement July 23 on the announcement by Japan's agricultural ministry that it had lifted the temporary suspension of trade in Canadian wheat:
"The Government of Canada welcomes the decision by Japan's Ministry of Agriculture to lift the temporary suspension on imports of Canadian wheat, following its own thorough scientific testing of Canadian wheat shipments. The decision by Japan's Ministry of Agriculture and the already-announced decision by South Korea on June 26, 2018 to resume shipments reaffirms the excellent quality and consistency of Canadian wheat. This marks an end to all international trade actions arising from Canada's announcement of an isolated discovery of unauthorized genetically modified wheat in southern Alberta on June 14, 2018.
"Based on extensive scientific testing at that time, the Government of Canada concluded that this unauthorized wheat is not present in the food or animal feed system, or anywhere other than the isolated site where it was discovered. Officials worked quickly and collaboratively with Japanese authorities to provide the necessary information to secure this positive outcome. Canada is a safe and reliable global supplier of wheat. Canadian wheat production in 2017 was 30 million tonnes across an area of 22 million acres, making it one of the largest field crops in Canada. Canadian exports of wheat globally are valued at approximately $6.6 billion annually."
Alberta to Launch Products to Markets and Value Added Products to Markets Programs
8 months ago
-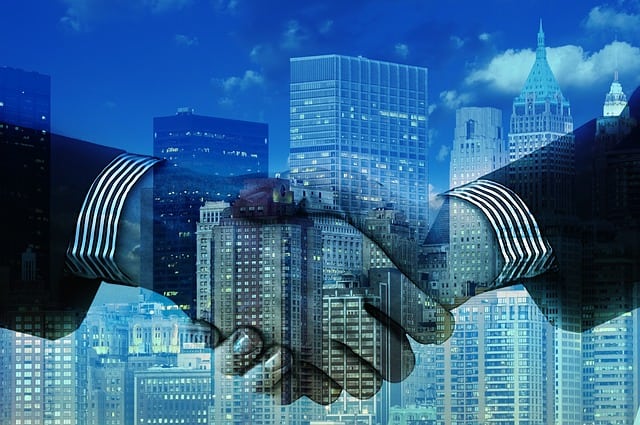 Two programs under the Canadian Agricultural Partnership (the Partnership) will be launched this week from the Product, Market Growth and Diversification theme.
Products to Markets
Growing Alberta's agricultural industries is the goal of this program. It supports the development of new products and/or processes, commercialization of products in new markets, and expansion into local, domestic and international markets. This program is first come, first served, subject to the eligibility criteria. It has a grant maximum of $50,000 per applicant per fiscal year.
This program is open to bio-industrial processors, food processors, industry organizations, new entrants, and producers who are adding value past the primary agricultural production or involved in international market development activities.
Learn more about Products to Markets.
Value Added Products to Markets
The purpose of this program is to support the growth of Alberta's value-added food processors and bio-industrial processors. It supports projects that enable businesses to grow through increased sales related to the development of new products, adoption of state-of-the-art processes, and commercialization of products in new markets. It also supports expansion into local, domestic, and international markets.
This program is open to bio-Industrial processors and food processors only. It is for grant support between $50,000 and $500,000. This program is merit based, meaning the applications will be assessed based on the program assessment criteria listed in the program's terms and conditions. Applications will be accepted by scheduled intake periods posted on the website.
Learn more about Value Added Products to Markets.
In Alberta, this partnership represents a federal – provincial investment of $406 million in strategic programs and initiatives for the agricultural sector. Products to Markets and Value Added Products to Markets are two of the 15 programs that will be offered in Alberta through the Partnership funding.
Find more information about the Canadian Agricultural Partnership in Alberta at cap.alberta.ca. Email [email protected] for inquiries concerning Product to Markets and Value Added Product to Markets.
Source: Alberta Agriculture and Forestry
Nitrate Accumulation in Hailed Out Crops
8 months ago
-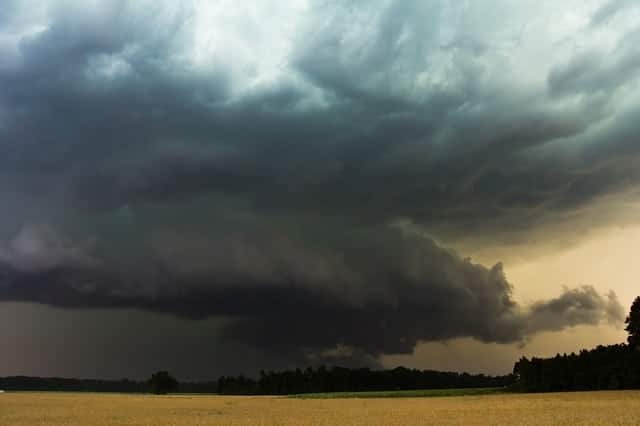 Hail storms travelling across the province this time of year are definitely not unusual. Subsequent damage to annual and perennial crops can be minimal or complete destruction depending on their severity. Barry Yaremcio, beef and forage specialist at the Alberta Ag-Info Centre, explains what to consider when salvaging damaged cereal, oilseed, or hay crops after a hail event to avoid problems with nitrate accumulation.
"Nitrate accumulation occurs in a plant when it is injured and is not able to convert nitrate to protein efficiently after a hail storm," explains Yaremcio. "In non-legume crops, water and nutrients are pushed into the plant from the root system as quickly after the storm as was provided prior to the hail event. Nitrate accumulates in the top leaves and concentrations peak roughly four days after the injury. If the plants recover and new growth is observed, nitrate levels can return to normal 12 to 14 days after the injury."
Soil fertility – in particular the nitrogen content in the soil – and stage of crop development are critical factors as to whether there will be a nitrate problem in the plants. "Crops such as canola and wheat have high amounts of nitrogen fertilizer applied. If the crop is thin and not overly productive, there could be significant amounts on soil nitrogen remaining in the soil into July. A crop that is thick with high yield potential would use up the available nitrogen much earlier in the growing season. With less nitrogen left in the soil, there is less available to be transported into the plant," says Yaremcio.
Yaremcio adds that hay crops tend to have lower fertility than annual crops. "The risk of a hay stand having high nitrate concerns is much lower. Alfalfa and legume crops have nodules in the root system that regulates nitrate transport into the plants. The nodules only allow as much nitrogen into the plant as is needed, therefore it is extremely rare to have nitrate accumulation in legume forages. Nodules on the roots of legume crops only allow as much nitrogen up into the plant as is required. There is no risk of nitrate accumulation in alfalfa or clovers."
Forage test labs can test for nitrates. Says Yaremcio, "If the sample is taken the fourth day after the storm, the results will indicate the "worst case" situation. Talk to the lab and request a rush analysis, then the results could be available one to two days after the sample is received."
Yaremcio explains that ensiling the crop will not reduce nitrate levels if the product is put up properly. "Adequate amounts of packing, sealing with plastic as soon as possible, and allowing the silage to ferment for three to four weeks produces a stable product. Silage that is poorly made can reduce nitrate levels, but the quality of the silage is greatly diminished. To get a representative sample when the silage is being made, take one handful of silage out of each load as the trucks bring it in. Put the handful into a plastic pail with a lid. At the end of the day, mix up the sample and collect a half bread bag full, squeeze out the air and freeze the sample. Send the sample in for analysis on a Monday or Tuesday so it gets to the lab without being in transport over the weekend."
Find more information about nitrate poisoning and feeding nitrate feeds to livestock. "Nitrate in a forage or silage can be managed so that there are no problems or difficulties encountered during the feeding program," adds Yaremcio. "Talk to your feed sales person or company nutritionist, nutritional consultant, or contact the Ag-Info Centre talk to a livestock specialist."
Source: Agriculture and Forestry
Canadian Government Announces $6.3 Million to Keep Canadian Crop Farmers On the Cutting Edge
8 months ago
-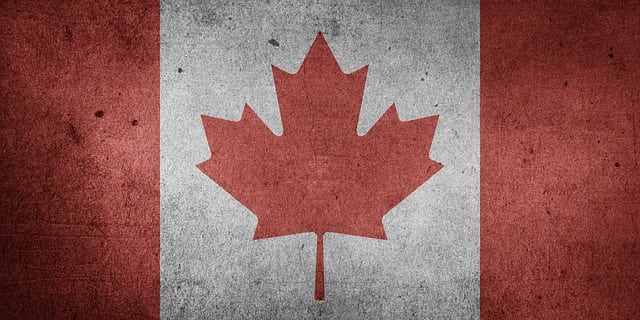 Canada's productive agricultural lands are an important asset for our hardworking farmers, a strategic resource essential for maintaining global food security and the sector's continued profitability. Over the last 35 years, Canada's average crop area per farm has doubled, accounting for over 90 million acres in 2016, or nearly 60 percent of total farm area. Research plays a critical role in sustaining and managing Canadian crop production.
On July 12, Minister of Agriculture and Agri-Food, Lawrence MacAulay, announced an investment of up to $6.3 million in funding to the Western Grains Research Foundation for a five-year Integrated Crop Agronomy Cluster under the Canadian Agricultural Partnership, AgriScience Program. With an added industry contribution of up to$2.7 million, up to $9.0 million will be directed to agronomy research into multi-crop, integrated crop production that will help keep farmers on the leading edge.
Agronomy, or the science and practice of crop production and farmland management, brings together knowledge of how plants, soils, insects, microorganisms and climate interact with each other in a given area. Research completed under this science cluster will focus on resiliency to climate change, improving the sustainability of crops in multi-crop, whole-farm cropping systems, and knowledge and technology transfer. This is the first AgriScience Cluster focussed solely on agronomy research.
Today's announcement is part of Minister MacAulay's 'Growing Canadian Agriculture' tour, where he will meet with farmers, processors and industry leaders, as well as participate in rural agricultural events across the country, to hear ideas on how to capture new growth opportunities for the sector.
"Research and innovation are vital to growing and sustaining Canadian crop production," said Lawrence MacAulay, Minister of Agriculture and Agri-Food Canada. "Demand for our grains and other field crops continues to grow around the world and the Government of Canadais working hard to help farmers meet that demand, today and for years to come, through strategic investments in science and cutting edge research."
Quick Facts
Canadian field crops accounted for 158.7 million acres in 2016, with 2017 crop receipts totalled

$34.1 billion

.
The Canadian Agricultural Partnership is a five-year,

$3 billion

investment by federal, provincial and territorial governments to strengthen the agriculture and agri-food sector. The Partnership builds on Growing Forward 2, the previous five-year agreement that ended on

March 31, 2018

.
The Partnership includes programs and activities to enhance the competitiveness of the sector through research, science and innovation. Through the AgriScience Program, a five-year, up to

$338 million

initiative, the government is supporting leading edge discovery and applied science, and innovation driven by industry research priorities.
Seed Synergy Project Could Culminate in 5 Groups Merging
8 months ago
-
The Canadian seed industry could possibly see five of its six associations merge into one as the Seed Synergy Collaboration Project ramps up.
At a Seed Synergy update session and workshop hosted jointly on July 11 by the Canadian Seed Trade Association and Canadian Seed Growers' Association in Montreal, conversation focused heavily on the need for the industry to speak with a single voice. The boards of the five dedicated seed associations – Canadian Seed Trade Association, Canadian Seed Growers' Association, Canadian Seed Institute, Commercial Seed Analysts' Association of Canada and the Canadian Plant Technology Agency – have given preliminary direction to explore a possible merger of those organizations, in addition to a formal alignment with CropLife Canada modelled on the existing CropLife Canada-CSTA Memorandum of Understanding.
The intent is to create a streamlined model for information management, advocacy, service provision and provide greater value for the industry's collective members, and – most importantly – to amplify the impact of the various complementary functions within the Synergy organizations.
No official board decision has been made, and many questions remain unresolved, it was noted. A Seed Synergy white paper is expected to be released this coming fall which will lay out an ultimate vision for a revamped Canadian seed system.
Also discussed were four key mandated areas that the project is focusing on to improve and streamline the Canadian seed system:
Client/Member Experience
Enabling Plant Breeding Innovation
Stimulating Innovation and Value Creation
Next-Generation Traceability/Seed Certification Framework
For further documentation visit https://www.seedsynergy.net/whatsnew/.
Farm Families Honoured in Camrose
9 months ago
-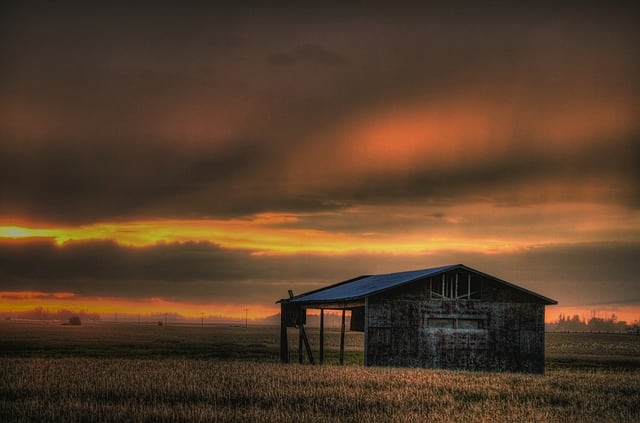 Alberta families who have farmed the same land for 100 years or more are being recognized with Century Farm and Ranch awards.
Recipients of the award receive a bronze plaque to commemorate this significant milestone. A total of 96 families are being recognized across the province, including 27 families who will be honoured in Camrose on July 5.
"Agriculture is at the core of who we are as Albertans." said Oneil Carlier, Minister of Agriculture and Forestry. "It's an integral part of the foundation of our province's cultural heritage, our strong economy and our vibrant rural communities. It is an honour to recognize these founding families and their legacy. Our government continues to support the sustainable growth of our local food industry and the hard-working entrepreneurs in this sector."
Gladys Mowat, of Galahad, Century Farm and Ranch Award recipient said: "My grandpa and grandma farmed for over 30 years, followed by my dad. We now have four sons and they still come up for coffee and discuss what we're going to accomplish on the farm. Receiving the Century Farm and Ranch Award is a real gift for our family. We all work hard and work together to keep the farm in the family. We are just so proud; my mom and dad would be so honoured for this recognition of all their hard work."
Since 1993, more than 1,750 families have received the Government of Alberta's Century Farm and Ranch awards.
Agriculture is the province's largest renewable industry, with exports valued at more than $10 billion annually. There are more than 40,000 farms in Alberta, totalling more than 50 million acres.
Alberta Century Farm and Ranch Award recipients being recognized in Camrose:
The Anderson Family of Erskine
The Baird Family of Gadsby
The Berkholtz Family of Hay Lakes
The Bowie Family of Rosalind
The Etty Family of Galahad
The Giedemann Family of Heisler
The Gilbertson Family of Brownfield
The Hillman Family of Forestburg
The Kroetsch Family of Heisler
The Larson Family of Donalda
The Martin Family of Sedgewick
The McNabb Family of Forestburg
The Melin Family of Czar
The Mowat Family of Galahad
The Nelson Family of Metiskow
The Ness Family of Sedgewick
The Persson Family of Millet
The Prichard Family of Killam
The Rix Family of Wetaskiwin
The Roth Family (Doug) of Heisler
The Roth Family (Randal and Barbara) of Forestburg
The Schetzsle Family of Veteran
The Schilling Family of Halkirk
The Stevenson Family of Galahad
The Toth Family of Bashaw
The Vincett Family of Galahad
The Wakefield Family of Coronation
Source: Government of Alberta