Europe to impose near-total ban on neonicotinoids
10 months ago
-
EU member states have voted in favour of a total outdoor ban on three neonicotinoid pesticides that was proposed by the European commission.
The use of clothianidin, imidaclroprid and thiamethoxam across the EU has been restricted to non-flowering crops since 2013 over concerns they were harming bees and other insect pollinators. The new ban goes much further, completely prohibiting their use outdoors. Farmers will still be able to use them inside greenhouses.
'The commission had proposed these measures months ago, on the basis of the scientific advice from the European Food Safety Authority (EFSA),' said commissioner for health and food safety, Vytenis Andriukaitis, in a statement announcing the ban.
A recent European Food Safety Authority (EFSA) risk assessment on the three neonicotinoids concluded that they pose a risk to wild bees. In November last year the UK government said it would change its stance on the pesticides and support a ban in Europe following the results of its own research on the effects of exposure in honeybees.
The near-total ban will come into force by the end of this year, the commission says.
Linda Field, a senior scientist at the UK agricultural research institute Rothamsted Research, says farmers are now likely to turn to older chemistries to protect crops, adding this can be problematic as some pests have developed resistance over time. Last year scientists at Rothamsted warned that restrictions on neonicotinoids could make it hard for the UK to carry on producing certain crops.
The National Farmers' Union (NFU) has criticized the ban. Its deputy president Guy Smith said in a statement that without neonicotinoids many UK crops could become less viable. "A ban could simply mean we import more crops from parts of the world where there is no political desire to ban these key insecticides," he said. "There is a real risk that these restrictions will do nothing measurable to improve bee health, while compromising the effectiveness of crop protection.
"The pest problems that neonicotinoids helped farmers tackle have not gone away."
Source: Chemistry World
Growers advised to check with their grain buyer about quinclorac use in 2018
10 months ago
-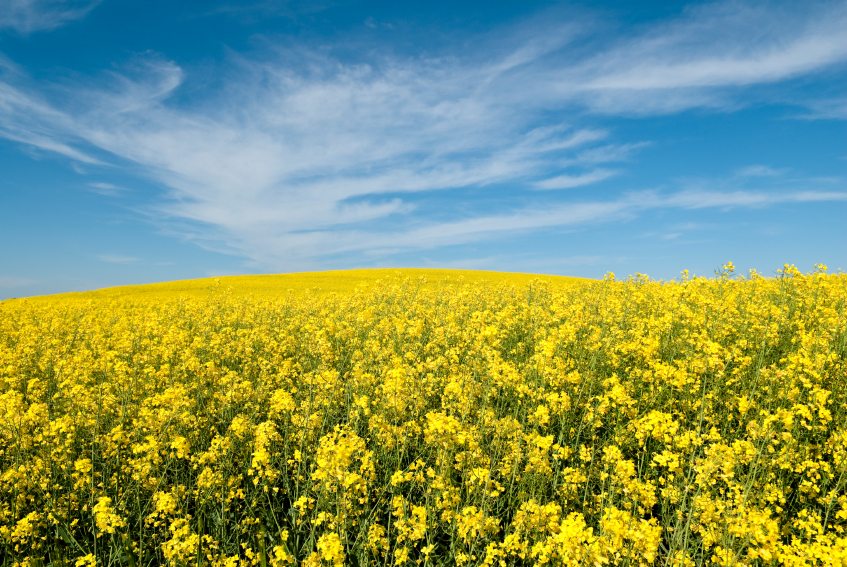 The Codex Committee on Pesticide Residues has advanced for adoption the proposed maximum residue limit (MRL) for quinclorac in canola, although an international MRL at Codex is not yet formally adopted. The Codex Alimentarius Commission is expected to officially adopt the report of the Codex Committee on Pesticide Residues at its July 2018 meeting.
Growers are advised to contact their grain buyer before using quinclorac in 2018 as processors and grain handlers remain concerned about market risk.
"For the canola industry, access to technology and stable trade are both high priorities," says Jim Everson, president of the Canola Council of Canada (CCC). "Ensuring that exported canola meets the requirements of our foreign markets, including with respect to pesticide residues, is of utmost importance to the value chain. We look forward to the formal adoption of the MRL this summer."
The decision of the Codex Committee on Pesticide Residues to advance all the proposed draft quinclorac MRLs (including canola) for adoption at Step 5/8 during the week of April 9-14 is a result of a process spanning several years.
According to the CCC, processors and exporters continue to have concern about quinclorac-treated canola being accepted in China before the Codex Alimentarius Commission finalizes its process. Processors and exporters have indicated that until the report is formally adopted, they will not commit to accepting canola treated with quinclorac in 2018. Growers are advised to contact their grain buyer directly before using quinclorac in 2018 or to use other cleavers control methods.
To prevent market access issues related to pesticide residues, the CCC monitors requirements in major markets, works with life science companies to promote voluntary responsible commercialization, works with the Government of Canada to get MRLs established as fast as possible in export markets and promotes best practices with growers through the Keep it Clean program to meet export requirements. The CCC contributes to the Canada Grains Council, alongside other grain value chains, to advance cross-commodity policy solutions internationally.
Keep it Clean reinforces Canada's commitment to delivering consistently superior agricultural products to markets around the world. It's a program started by the CCC in 2006 and expanded with Cereals Canada and Pulse Canada to emphasize important on-farm decisions to produce quality canola, cereals and pulses that meet market requirements. Visit www.keepingitclean.ca to learn more.
Alberta Wheat Commission says Wheat Class Changes Hurt Farmers, Value Chain
10 months ago
-
The Alberta Wheat Commission (AWC) is expressing disappointment with the Canadian Grain Commission (CGC) for their decision to move five wheat varieties out of the Canada Western Red Spring (CWRS) class without considering the long-term economic implications for farmers. Two of those varieties, AC Muchmore and AAC Redwater, are very popular in Alberta with AC Muchmore acres increasing by 209 per cent per year since 2014 and AAC Redwater acres increasing by 234 per cent per year since 2015.
The varieties will be re-classified to the Canada Northern Hard Red (CNHR) class effective August 1, 2021 and also include, AC Domain, Vesper and 5605 HR CL.
Prior to this decision, AWC strongly encouraged the CGC to do an economic analysis to understand the full impact that will be felt throughout the Canadian value chain of reclassifying varieties. The CGC's decision fails to consider the agronomic performance of these varieties. AWC further points out that there have been no known complaints from global buyers on the varieties being pulled from the CWRS class.
"Farmers are choosing these varieties because they are high yielding, have better disease resistance and are early maturing," said Kevin Bender, AWC Chair. "If the quality of these varieties has never been raised as an issue with our global customers then farmers should be able to choose them based on their agronomic advantage without losing the economic value of growing CWRS wheat."
AWC notes that the effects of moving these varieties will have a spillover effect throughout the value chain, especially impacting seed growers who have been selling these varieties based on their CWRS classification.
"Reclassification puts financial stress on farmers with the unexpected need to replace varieties," Bender said. "We would have liked to see the CGC consult with farmers and consider these economic impacts before making these changes."
New Lumisena fungicide seed treatment receives PMRA registration
10 months ago
-
Growers will soon have a powerful new tool to protect against Phytophthora root rot and downy mildew. Corteva Agriscience, agriculture division of DowDuPont, today announced that the Pest Management Regulatory Agency (PMRA) in Canada has granted approval for the registration of Lumisena fungicide seed treatment.
"Lumisena is designed to help soybean growers get their crop off to a strong start, maximize early-season growth and capture higher yield potential," said Travis Schoonbaert, category leader, Seed Applied Technology at Corteva Agriscience. "Lumisena helps maximize yield potential in a variety of growing environments through enhanced vigour and emergence and is an ideal complement to any soybean variety."
Lumisena provides best-in-class protection against Phytophthora root rot, the leading soybean disease in North America. Lumisena moves within the plant to protect against multiple stages of the Phytophthora pathogen's life cycle through preventative, curative, eradicative and antisporulant activity. In multiyear, on-farm trials, Lumisena was shown to significantly improve soybean stands and plant health under Phytophthora pressure. Growers can expect Lumisena to be commercially available at 2019 planting timing.
Lumiderm insecticide seed treatment now registered for soybeans
10 months ago
-
The seed treatment technology that enhanced insect control in canola will soon be available to soybean growers.
Corteva Agriscience, agriculture division of DowDuPont, announced the Pest Management Regulatory Agency (PMRA) in Canada has granted approval for the registration of Lumiderm insecticide seed treatment for soybeans for control of bean leaf beetle and soybean aphid. Lumiderm will be commercially available for 2019 spring planting.
"Bean leaf beetle and soybean aphid are both economically significant pests of soybean, and growers have been looking for new tools to manage them," said Travis Schoonbaert, category leader, Seed Applied Technology at Corteva Agriscience. "Lumiderm provides effective, reliable control of soybean aphid and bean leaf beetle. Overall, Lumiderm offers a higher level of performance that will give growers confidence at planting time and peace of mind during the early part of the growing season."
Lumiderm seed treatment provides soybean seedlings with extended protection against bean leaf beetle and soybean aphid. Protecting vulnerable seedlings from these two damaging insects leads to more uniform and healthier plant stands, allowing the crop to achieve its maximum yield potential at harvest. Lumiderm contains a unique Group 28 insecticide that helps growers manage the threat of resistance and has a favourable environmental profile.
Alberta Agriculture's Blue Book Now Available
10 months ago
-
One of the most widely requested publications from Alberta Agriculture and Forestry (AF) is the Crop Protection publication, also known as the "Blue Book" in industry circles. Revised annually, the Blue Book includes the most comprehensive and up-to-date information on crop protection products.
"An important part of the annual update includes newly registered pesticide products," says Mark Cutts, co-editor of Crop Protection 2018 and crop specialist at the Alberta Ag-Info Centre. "This year's edition includes new additions to the four main pesticide types: herbicides, insecticides, seed treatments, and foliar fungicides. In addition to including new products, previously registered products are updated. Significant changes in some products, crops covered, and usage instructions give producers more options than ever."
"For 2018, foliar fungicides is the pesticide type with the most new registrations, continuing the trend seen in recent years of significant growth in registered foliar fungicide products," mentions Cutts. The new fungicides are registered for use on canola, cereals crops, pulse crops, and potatoes.
There are limited new registrations for seed treatments and insecticides. One new seed treatment will be available in 2018, and it is registered on a variety of cereal crops. Newly registered insecticides are available for use on cereal crops, oilseed crops, and potatoes.
"New herbicide registrations include products that can be used in pre-seed applications or in-crop applications," adds Cutts. "Pre-seed herbicides are registered for use ahead of seeding wheat or on fallow acres. New in-crop herbicide products are registered for use on wheat."
When using pesticides, it is important to be aware of pesticide resistance. It is recommended that pesticide products be selected based on chemical group and active ingredient. All pesticide products presented in the Blue Book have their chemical group and active ingredient listed. By using this information, the risk of developing pesticide resistance can be reduced.
A hard copy of the publication can be had for $12 by calling 1-800-292-5697 or ordering online www.agriculture.alberta.ca/blue.
Syngenta Canada Announces Leadership Change
10 months ago
-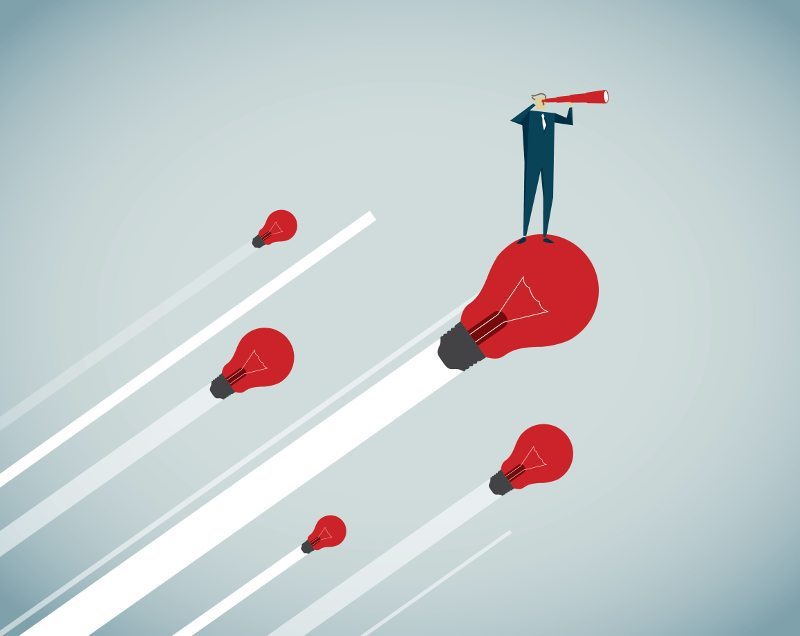 Syngenta Canada Inc. announced the retirement of Jay Bradshaw as president and territory head for Canada, and the appointment of Trevor Heck as his successor. Bradshaw's retirement takes effect at the end of May, with Heck assuming his roles effective June 1.
Jay Bradshaw leaves Syngenta as a highly respected leader in Canadian agriculture, who has headed the organization's Canadian operations for almost 17 years. His career spans some 36 years, starting as a sales representative based in Saskatoon, Sask., in the early 1980s, and including progressively more senior roles with two other companies, prior to joining Syngenta Canada in October 2001.
Over the course of his career, Bradshaw has served Canadian agriculture through his participation on numerous boards, organizations and initiatives, including as a founding director of Cleanfarms, founding director of Cereals Canada, and on the Rural Ontario Institute, Ontario 4-H Foundation, and CropLife Canada. In 2009, he was named Agri-Marketer of the Year and, in 2013, received the Queen Elizabeth II Diamond Jubilee Medal in recognition of his significant contributions to agriculture in Canada.
"I have had the good fortune to be part of what I believe is the most dynamic and one of the critically most important sectors of our economy and country," Bradshaw says. "The growing recognition of the importance and contributions of agriculture generally and plant production agriculture specifically, to address some of our most pressing challenges and realize some of our biggest opportunities is something I am proud to have been associated with over the course of my career."
Trevor Heck, began his career with a Syngenta legacy company in 1992 as a Sales Representative based in Provost, Alberta. From there, he assumed various other roles in Ontario, Saskatchewan and Alberta, followed by assignments in Australia and the United Kingdom. Heck returned to Canada in 2003, and had successive roles as District Sales Manager and Head of Key Accounts in Western Canada. Since 2011, Heck has served as the Head of Marketing with the Syngenta Canada organization.
"The team at Syngenta Canada is focused on providing crop protection and seeds innovations in support of Canadian farmers across the country's major crops, including wheat, barley, canola, corn, potatoes, pulses, soybeans, and specialty crops," Heck says. "In this new role, I look forward to continuing and advancing this work in collaboration with farmers and the broader agricultural sector to support the sector's growth and competitiveness and help realize Canada's full potential as a leader in agricultural innovation."
AFSC reduces insurance premiums
11 months ago
-
Many of Alberta's crop producers will benefit from lower crop insurance premium rates when they insure their crops with AFSC this spring.
On average, 2018 premium rates for crops are eight per cent lower than they were in 2017. The rate change for specific crops will vary depending on the actual loss experience for that crop as well as the risk area.
According to a news release from AFSC, the decrease in premium rates is a reflection of the generally good growing conditions over the past few years, which resulted in positive results for the crop insurance program. The recent experience has also translated into increased yield coverage for many producers in 2018.
The following changes have been introduced:
A 10 per cent claim deductible being introduced under the Spring Price Endorsement, which will reduce the premium rate charged to clients between 20 per cent and 30 per cent depending on the crop selected;
Aligning insurance coverage for two new wheat classes after the Canadian Grain Commission reclassified a number of wheat varieties, moving them from Canadian Prairie Spring (CPS) and Canadian Western Red Spring (CWRS) to the new Canadian Northern Hard Red (CNHR) and Canadian Western Special Purpose (CWSP) classes;
Introducing AFSC Connect, another way for AFSC clients to conduct their business. The new online platform provides producers with a number of online functionalities that include viewing and managing their account information, chatting online with Client Contact Centre staff, and conducting a number of transactions, including filing change requests to make adjustments to their crop insurance policy. The online platform was developed with the needs of AFSC clients in mind, and will continually be enhanced, and developed, to meet their changing needs.
April 30 is the deadline to apply for, make changes to or cancel insurance.
We Need to Talk About Mental Health
11 months ago
-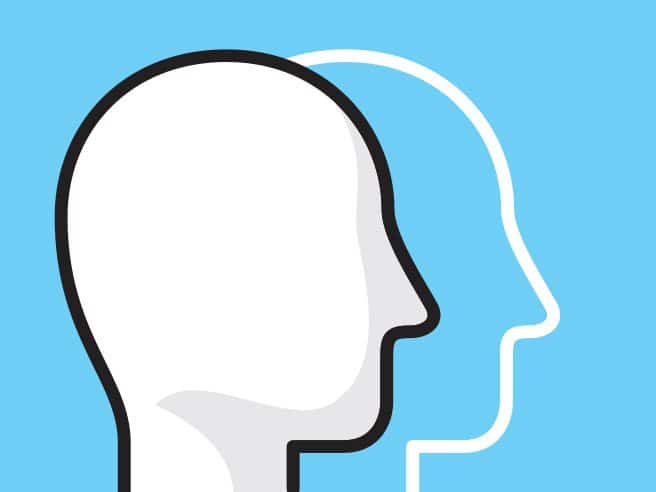 The launch of the Do More Ag Foundation is helping shed light on mental health struggles among farmers, and how we can empower ourselves to manage depression and anxiety.
Last summer, Saskatchewan farmer Kim Keller received a message on Twitter from someone she'd never met. He had just lost a farming client to suicide.
Two years earlier, through a company she co-founded, Keller was involved in a t-shirt campaign meant to raise awareness of mental health in farming. She's subsequently become known in Twitter circles for her knowledge on the topic.
"He was hoping I'd be able to help to direct him to some resources to help the family. It really bothered me that two years after we started the t-shirt campaign, nothing had really changed," she says. "There was nothing I could give him that I couldn't have given him two years prior. So I sent out a tweet saying we needed to do more for our farmers in the area of mental health."
That one tweet created a snowball effect. Keller's friend Lesley Kelly joined in the conversation and began talking about her family's own mental health journey. A seed was planted that led to the creation and recent launch of the Do More Agriculture Foundation, a not-for-profit organization focusing on mental health in agriculture across Canada. It had its formal launch at the FarmTech conference in Edmonton, Alta., in February.
Since then, Keller says an important conversation has ramped up in the agriculture community, and it's a conversation that's been a long time coming.
"We've known for years that depression, anxiety and suicide are huge issues in the agriculture community, but it's a topic people have been reluctant to talk about. Like in the rest of society, there's a lack of understanding and knowledge about mental health in agriculture."
The statistics paint a disquieting picture of just how serious an issue mental illness is in the ag community. Farmers are among the most vulnerable when it comes to mental health, according to a 2016 study from the University of Guelph. Stress, anxiety, depression, emotional exhaustion and burnout are all higher among farmers than among other groups, the survey shows. As well, Canadian farmers are more stressed than those living and working elsewhere.
The survey found 45 per cent of survey respondents had high stress. Another 58 per cent were classified with varying levels of anxiety, and 35 per cent with depression.
Overall, that's two-to-four times higher than farmers studied in the United Kingdom and Norway, says study author Andria Jones-Bitton, a professor in the university's Department of Population Medicine.
"Some of the producer comments leave little doubt about the impact their job and culture is having on them," she says.
"One said, 'We are not invincible, but we feel we must be.' Another said, 'What makes me the most upset is that I have everything I dreamed of — love, family and a farm  — and all I feel is overwhelmed, out-of-control and sad.'"
Tough and Stoic
While there's a general understanding that farmers and others in the ag community deal with mental health concerns at a high rate, what is often not so obvious is exactly why. According to Janet Smith, program manager for Manitoba Farm, Rural & Northern Support Services, it's the very thing that helps farmers to be successful that also serves as their Achilles heel when it comes to mental health struggles.
"Farmers are known for their independence, their pride, but also their resilience. Consequently, they're not great at reaching out for help," Smith says. Manitoba Farm, Rural & Northern Support Services provides telephone and online counselling to farmers and other rural Manitobans.
"We know agriculture is a very volatile industry, farming especially. You'll have ups and downs related to weather, government policy, markets, input costs, the list goes on. It impacts people in lots of different ways. The thing is, all those things are out of an individual producer's control, and when things are beyond your control and aren't going well, it can create long term levels of stress, which can put a strain on our mental wellbeing."
Iowa's Michael Rosmann is a psychologist and farmer whose life's work involves improving the mental health of the agricultural population. He experienced the 1980s American Farm Crisis firsthand, which was a precursor to his life's mission of mental health activism among the farming community.
"It was perhaps the roughest time we had in the U.S. since the Great Depression of the 1930s. We lost both farms we bought. We simply couldn't manage everything," he says.
"By 1990, things had improved for me farming-wise, but in a moment of haste I stuck my foot in a combine and lost the toes on my right foot. That was a life-changing event, because it taught me that maybe I was trying to do too much — and sometimes maybe for the wrong reasons, as well."
Rosmann, who received his PhD in clinical psychology from the University of Utah, is the founder of AgriWellness Inc., a nonprofit organization that operates in seven states, and is similar to Manitoba Farm, Rural & Northern Support Services.
Rosmann says it's not just the fact that agriculture is inherently stressful which makes things difficult for those involved in it. Common behaviours that farmers exhibit often cause or exacerbate depression and anxiety, he adds.
"We know that farmers, especially during harvest, don't get enough sleep. They work almost around the clock. When we are deprived of sleep, we are more dangerous to ourselves and others. Ten hours of accumulated sleep deficiency makes our reaction time and our judgment similar to what it is when have a blood alcohol level of .08," he says.
"It's not just that farming is hard work. It often doesn't pay enough to cover all the bills, depending on commodity prices, weather and so forth. In the U.S., 80 per cent of farms have an off-farm source of income to supplement what is earned from cropping or livestock production. There aren't many professions in which that is the case, where people undertake other activities in order to maintain their first choice for a way of life."
Rosmann has developed a theory to attempt to explain why farmers work themselves to the point where they compromise their mental health.
Humans have a basic drive to acquire sufficient territory to produce the food and shelter required by their families and communities. This genetically programmed instinct impels farmers to hang onto their land at all costs. This "agrarian imperative" drives farmers to work incredibly hard, to endure unusual pain and hardship and to take uncommon risks.
Kim Keller of the Do More Agriculture Foundation says that sort of drive is what defines most people in agriculture, but it can lead to psychological difficulties like depression.
"We view ourselves as tough and stoic. We don't talk about our feelings and we don't think we should need help," Keller says.
Foundation co-founder Lesley Kelly agrees. She and her husband, Matt, have a 6,000-acre family farm in Saskatchewan. Over the years, after struggling with mental health challenges of their own, they've come to realize that a successful harvest hinges on the general wellbeing of the farmer.
"Growing up I thought I was very resilient, but as you mature, you realize it's important to deal with your feelings and be open about them," Kelly says. "Not only that, but we can't be afraid to say, 'OK, I need some help. I can't do this on my own.'"
Getting Help
Getting professional help for mental health concerns can be challenging for people in rural areas.
"It's no secret that mental health resources in rural areas aren't plentiful. They tend to be more urban-based, which for many farmers can be an all-day trip," Keller notes.
Adding to the challenge is the fact that Canada's healthcare system doesn't offer coverage for mental health treatment the same as it does for physical health ailments, notes Michael Landsberg, a well-known sports journalist and one of Canada's most vocal advocates for mental health awareness. He hosted TSN's Off The Record for 18 seasons and now operates #SickNotWeak, a mental health charity.
In recent months, the agriculture community has reached out to him to speak at events like the Grain World Conference held in Winnipeg, Man., last November.
"All other areas of medicine have caught up with the times. As times change, so does treatment of physical illness. You can't say the same for mental illness. When someone says, 'I've ceased to be living; I have lost the ability to experience joy,' to me that's a medical emergency. But it's often not seen as that," Landsberg says.
"I'm shocked at just how backward we can be as a society when it comes to looking at mental health. The broken system we have is a reflection of the stigma associated with it."
Battling the stigma surrounding mental illness was the driving force behind the formation of #SickNotWeak. Landsberg is just one of many people standing up to help provide new resources for people who need help — resources that are easy to access, provide effective coping strategies for people who are struggling, and are free.
The hotline operated by Manitoba Farm, Rural & Northern Support Services provides free, confidential counselling services designed to help the affected person deal with what they are feeling at that moment, notes Smith.
"We work from an empowerment model. We know the caller knows their life better than anyone else does. We start with where they are at — not going too far into the future, not delving too far into the past — helping them to create a picture that's more hopeful and put in place some coping mechanisms that will assist them," Smith says.
"They may be coached to pay attention to their breathing. Are they sleeping? What are they doing to take care of their basic needs? Eating healthy, exercising, reducing alcohol and caffeine intake, having more contact with people who love and support them and not isolating themselves — all those things are very helpful in helping combat depression and anxiety."
Rosmann emphasizes that giving people coping strategies they can use at home is key to ensuring long-term success when dealing with mental health concerns. He says the telephone hotline operated by Smith and her team is a perfect example of how farmers and others in agriculture can be empowered to take their mental wellbeing into their own hands.
"The idea is to provide education to farm and ranch people about how we can manage ourselves, because if we are well adjusted and manage our anxiety and depression, we can function optimally as farmers."
Smith says the hotline's counsellors, who are farmers as well as professional counsellors, have in-depth knowledge of the unique challenges faced by farmers. They will help the caller determine whether they need to seek additional professional help, be it a visit to their doctor or to a licensed therapist.
"When people do reach out to us for help, they will experience someone who's there to listen without judgement about whatever the issue is," Smith says, and adds that picking up the phone can be the first step to recovering from mental health challenges. People can also call the hotline on behalf of a loved one who may not be willing are able to call themselves.
"Stress can change your behaviour. You might be drinking more, behaving recklessly, having anger issues. It can affect your relationships with your family and community. It's hard, but it's crucial to break through that stigma and address some of the underlying stress levels before it reaches that point where a person's sense of hopelessness overtakes them, and they no longer have a desire to live."
Reducing Stigma
Rosmann is attempting to fight that stigma by eliminating the word "mental" from the discussion. He prefers the word "behavioural" when talking about psychological struggles.
"The word 'mental' carries a stigma with it. The word 'behavioural' does not. It's controlling how we behave that puts us in charge of managing our feelings. The term behaviour is not only more understandable, but we generally don't shy away from it like we do with the word 'mental'."
Best of all, talking about "behavioural health" as opposed to "mental health" helps people realize that taking charge of their struggle with depression and anxiety is within their own grasp, and not just the purview of doctors.
"Anyone can help us change our behaviour for the better. It can be an agronomist, our friends, our family, anybody. They may not be a licensed professional, but they can help us change for the better."
Keller says the recent launch of the Do More Agriculture Foundation is only the beginning of a conversation that will go on for years within the ag community. While she says things are improving with regard to breaking down the stigma associated with mental illness in agriculture, there's a long way to go to help farmers get the help they need if struggling.
"We're working to create an environment where we want every producer to feel encouraged to take care of their emotional wellbeing," Keller adds.
Nutrien Announces Launch of Newly Branded Retail Business to Nutrien Ag Solutions
11 months ago
-
Nutrien Ltd.  announced the launch of its newly branded retail business, Nutrien Ag Solutions™. The name Nutrien Ag Solutions™ will align the retail businesses across the globe and strengthen the long-term mission of helping growers to increase food production in a sustainable manner.
"Our goal is to create a consistent global Agriculture Brand that represents value and productivity for our customers," said Chuck Magro, President and CEO of Nutrien. "As the leading provider of crop inputs, services and solutions, Nutrien Ag Solutions™ will continue to work side by side with our grower customers to maximize crop production and their returns."
The name change will apply to all offices and operating facilities in North and South America that hold the names: Crop Production Services, Agroservicios Pampeanos and Utilfertil. The official change to Nutrien Ag Solutions™ will begin on July 1, 2018.
"We're extremely proud of the retail organization we've built," said Mike Frank, President of Nutrien Retail. "To ensure we meet our grower customers' evolving needs, we will continue to partner with key suppliers and to invest in best-in class technology, platforms and tools.  We will have more news on our enhanced digital platform and other investments in the coming months."