CCGA Partners With Nuffield Canada
1 year ago
-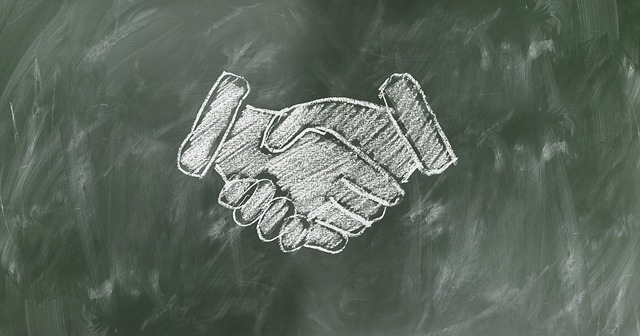 Canadian Canola Growers Association (CCGA) has joined Nuffield Canada as an investor, expanding the program through its support of a 2020 Nuffield Canada scholarship.
Nuffield Canada Agricultural Scholarships allow innovative Canadians the chance to explore issues and opportunities across all aspects of modern agriculture and food production. Scholars gain access to the best production, management and marketing systems in the world, and to a growing international Nuffield network that spans the globe. With partner support, scholarship recipients receive $15,000 to complete their two-year international study.
"On behalf of Nuffield Canada, we would like to extend our gratitude to CCGA for their financial partnership," said Nuffield Canada Chairman E. Blake Vince. "We look forward to a mutually beneficial relationship, which will yield future Canadian Agricultural Leadership."
The Canadian Canola Growers Association scholarship will be available to scholars directly involved in the field crop sector and looking to pursue research that supports advancement of the sector.
"Innovation is a cornerstone of Canadian agriculture, and investing in people with curiosity and vision helps agriculture cultivate new ideas and new leaders," says Bernie McClean, President of CCGA. "Our partnership with Nuffield Canada is one way we can support the growth of our industry while keeping connected to our vision of Helping Farmers Succeed."
Canadian Canola Growers Association joins three other scholarship investors including Alberta Wheat Commission, Grain Farmers of Ontario, and Western Grains Research Foundation.
Since 1950, Nuffield Scholars have become sought-after speakers, board members, advisors, mentors, and employees. Their pioneering efforts have no doubt changed the way we farm today and will farm tomorrow.
​Application deadline for 2020 scholarships is June 30, 2019.
Learn more about Nuffield Canada and how to apply.
Source: Alberta Canola
Register Now for the CSTA Annual Meeting
1 year ago
-
Early bird registration for the Canadian Seed Trade Association's annual general meeting ends this week.
The CSTA, in collaboration with the Canadian Seed Growers' Association (CSGA), will hold its 2019 AGM at the Fairmont Chateau Whistler in Whistler, British Columbia. Both associations are working to bring you four exciting and informative days of events and meetings.
"Our goal is to build off the progress of the Seed Synergy Partnership and work with our collective members to foster further collaboration and developments in the industry. We can all look forward to an informative agenda with joint sessions on hot topics like Seed Synergy and Value Creation and CSTA-specific meetings as well," says CSTA president Todd Hyra. "All sessions will provide plenty of opportunity for dialogue and engagement and I look forward to the discussions to come."
The Annual Meetings will also feature a joint President's Reception, Gala Dinner and a spectacular Fun Night showcasing the natural beauty of Western Canada.
Early bird registration ends May 29. More info is available at: https://seedinnovation.ca/annual-meeting-2019-2/
Wheat Growers Oppose Carbon Tax Ruling
1 year ago
-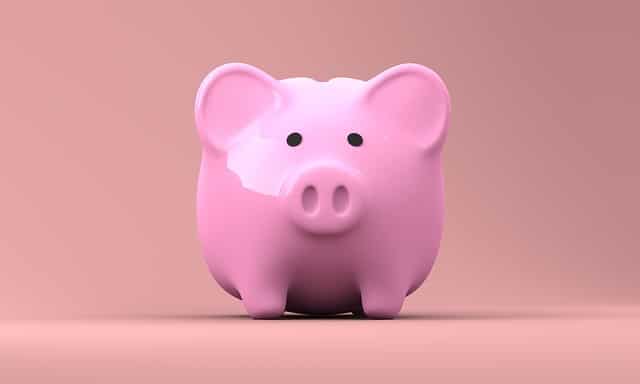 The Western Canadian Wheat Growers is disappointed by the May 3 ruling that the federal government may impose a carbon tax onto the provinces.
"Today's ruling denies the premise that provinces are best able to deal with the issues that impact them. Agriculture environmental policy and its implementation is best managed by the provincial government and producers," said Levi Wood, Past President.
Farmers are best able to manage their local environment. The land that they farm is their heritage and they want to ensure that future generations are able to continue the farming tradition.
The Saskatchewan government has a 'Made in Saskatchewan Climate Change Strategy' that the Wheat Growers support, taking into account modern agriculture techniques and carbon sequestering.
The imposition of a federal carbon tax deeply impacts farmers' bottom line. The federal carbon tax will force the cost of the carbon tax on equipment, supplies and inputs on to the farmer. In turn, these costs cannot be passed along to the end user, as grain is sold at world commodity prices. Unfortunately, the federal carbon tax plan does not make farming any more environmentally friendly.
We wish that the federal government dealt with the agriculture trade crisis in China, Italy, India, Peru and Vietnam as forcefully as they are pushing a carbon tax upon farmers. A carbon tax makes Canadian agriculture products uncompetitive because other farmers do not have a carbon tax.
"I'm very disappointed with today's ruling. Farmers have already taken many significant steps to protect our land and water through no-till planting, improved crop rotation and other actions. We would support the provincial government to appeal this decision in order for farmers to continue their environmentally friendly agriculture methods," said Cherilyn Jolly-Nagel, Saskatchewan Director.
Source: Western Canadian Wheat Growers
Use of Neonics in Seed Treatments is Safe: Health Canada
1 year ago
-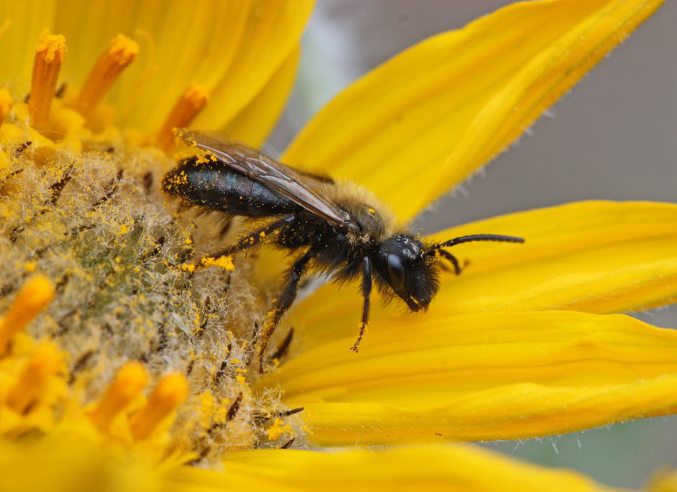 After extensive research and review, Health Canada has completed its re-evaluations of the neonicotinoid pesticides clothianidin, imidacloprid and thiamethoxam in relation to their potential impact on bees and other pollinators, and has released the final decisions for each.
Health Canada has announced that it will be cancelling some uses of these pesticides, and changing other conditions of use such as restricting the timing of application. Remaining uses, including for treatment of canola and cereal seed and greenhouse vegetables, are not expected to pose unacceptable risks to bees and other pollinators.
Health Canada is restricting the use of foliar applications of clothianidin for orchard trees, strawberries, and municipal, industrial and residential turf sites. Foliar applications for cucurbits are limited to one application per year.
In regard to imidacloprid, the use of the pesticide as a foliar application for crops including fruit trees will be disallowed.
In order to protect pollinators, Health Canada is cancelling the following uses of thiamethoxam:
Foliar and soil application to ornamental crops that will result in pollinator exposure (in other words, are planted outdoors and are attractive to pollinators)
Soil application to berry crops, cucurbit crops and fruiting vegetables, and
Foliar application to orchard trees.
In 2012, Health Canada began re-evaluations of three neonicotinoids to address growing concerns around bee health.
"These pollinator re-evaluations considered hundreds of scientific studies, from both manufacturers and published literature. Cancellations and new restrictions will be implemented over a two- to three-year period," Health Canada said in a news release.
Health Canada continues to evaluate the potential risks to aquatic insects from the use of neonicotinoids. Current research shows that these pesticides are detected frequently in waterbodies at levels that could be harmful to certain aquatic organisms. The Department expects to report on its findings at the end of 2019, it said in a news release.
For the full evaluations decisions visit: https://www.canada.ca/en/health-canada/news/2019/04/some-cancellations-and-new-restrictions-to-protect-bees-and-other-pollinators.html
What are your fertilizer requirements for spring?
1 year ago
-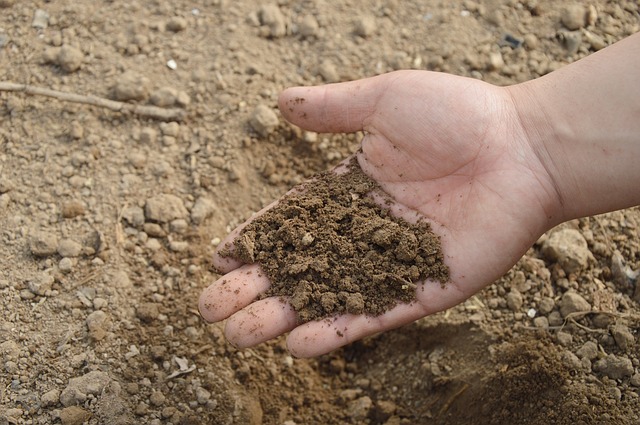 Doon Pauly, agronomy research scientist with Alberta Agriculture and Forestry, looks at spring fertilizer considerations.
Soil tests are still the best way to determine levels at the beginning of the season. "We can determine where we're starting from as far as the nitrate that is present in the soil and what's there for the plant at the start of the year."
"Phosphorus, potassium, and salinity don't change much year to year. However, the tests show you trends over time that gives clues about your fertilizer management," he adds. "If your phosphorus is gradually improving, that is a sign you're doing a pretty good job of matching at least what you are taking off the land."
Nitrogen
"We hear lots of concern over nitrogen loss, so you need to consider your risk," explains Pauly. "Your loss potential over winter is fairly low if you are in an area where you don't typically have saturated conditions in the spring. If your normal practice in the spring is banding ahead of time, your loss potential is relatively low. We seldom have the conditions in a lot of the province where we have saturated soils after a spring fertilization event. We are not at a high risk for nitrogen losses every year."
He adds that there is not a lot of loss difference between a two-pass and a one-pass system. "However, the one-pass system should be comparable as long as the soil is sealing behind your application equipment, and it is giving you the seed soil separation that it is designed to."
"If you don't want to handle a huge amount of dry fertilizer during the seeding operation, you can design a system where you are surface applying a little bit of nitrogen or a portion of that nitrogen early in the growing season and have it work very well. Short season crops are grown here. As long as the nitrogen is in the root zone by mid-June in most of the province, you can do a lot of different application strategies."
Phosphorus
How the phosphorus is placed in your field depends on what has been previously done to the land. "You will tend to see a larger effect from seed-placed phosphorus if your land is more deficient or if your phosphorus use has been less that what you have been pulling off in crops," he adds. "You can get away with having phosphorus a little farther away from the seed if your soil tests higher, or if you have been applying a reasonable amount of phosphorus over time."
Potassium
Pauly says that the soil test for potassium is fairly reliable. "If you are above 300 lb. of potassium based on zero to six-inch sample, the chances of you seeing a benefit from fertilizing with potash are pretty slim. But, if you are below 200 lb., then the chances of you seeing a response to your potassium on your cereal crops is actually pretty good."
"Potassium can be a benefit to land that has been silaged or had a lot of hay production. Where you are taking a lot of biomass off, potassium levels can be drawn down to the point that a chance of seeing a benefit from potassium fertilization is pretty good."
Sulphur
Gaging sulphur levels in soil test samples can be difficult to determine as it is mobile and can accumulate in so-called hot spots. "That's why typically I suspect most producers who are growing canola are putting down about 15 lb. of sulphur per acre regardless what is found in the soil test," he says.
Source: Government of Alberta
Century Farm and Ranch Award 125 Year Recognition Program
1 year ago
-
Alberta Agriculture and Forestry has expanded the Century Farm and Ranch Award. In 2018, 33 farm families were recognized – with the oldest farms and ranches going back to 1885.
Antler Valley Farm, north of Innisfail, received the 125 Year Recognition last summer. Ephriam McAllister started the farm in 1890.
"On July 10, it will be 129 years," says Wade McAllister, who along with his brother Scott are the fifth generation running the farm. "The farm was started by a man I will never know, but I think if he were to look at us now he would be pretty proud."
"My grandpa will be 87 this year, and he still comes out to the farm quite frequently. My dad is still here, and my brother and I are fifth. I have two daughters, so the sixth generation is well on its way. Three of the six generations all live in the same yard together so that is pretty special, too."
The prerequisite for the 125 Year Recognition is that the family has previously received the Century Farm and Ranch Award, and the family continues to own and operate the same land.
Source: Government of Alberta
Cropping plan considerations
2 years ago
-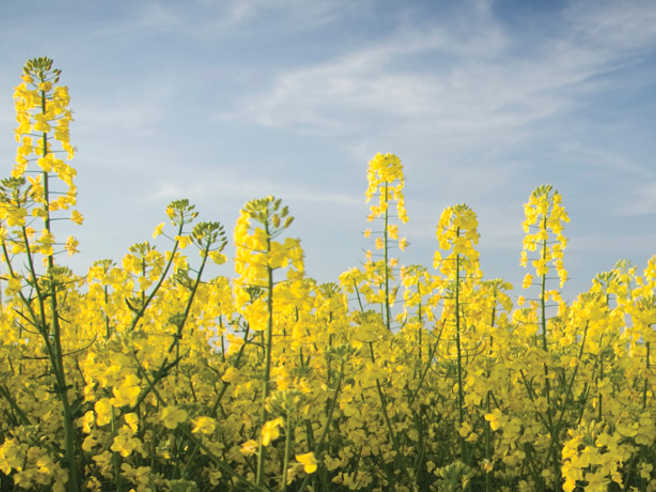 "Every year we have the challenge of finding profitable crops to grow. The first step in crop planning is determining the various costs of production," says Harry Brook, crop specialist at the Alberta Ag-Info Centre. "By knowing your total production costs, you can determine where the combination of crop yield and price becomes profitable."
Brook says it is extremely important to select crops that are profitable and acceptable to both the producer and their banker. "Why grow something that guarantees a loss? Anyone can make money at $14 per bushel canola, but what about at $10 with a less than average yield? You can't grow canola all the time. Once the production costs are all known, you can then use them as a tool to find cost savings without foregoing too much yield."
With any new crop you try, Brook suggests to start small. "Use the first year as a chance to learn the agronomics and particulars of the new crop. When growing a niche or small acreage crop, it is imperative to get a contract first before you grow it. You need to know there is a home for it."
"When there was significant acreage of borage in 2005, contracts only accounted for a small part of the crop. It took a long time to find a home for the majority of it. With hemp, Health Canada requires paperwork before you can grow it. All harvest seed must be sold to the company you bought your seed from."
"If production contracts are not available, take that as a sign it may be hard to sell and not be readily marketable. You also need to consider the storability of that crop. Not every crop can be stored in the bin for extended periods, in good condition."
Pulse crops are valuable to grow for their reduced fertilizer requirements and the additional benefits for following crops as they extract nutrients from the crop residue. Says Brook, "Peas, lentils, and faba beans all provide a nitrogen benefit and have established markets. However, last year's trade issues with India have dropped the price of peas and lentils, making those less profitable."
"Peas are grow throughout the province, but there are issues related to standability. Lentils grow best in the brown and dark brown soil zones. Faba beans will grow well in the black and grey wooded soil zones but they take a long time to mature and should be seeded early."
Brook notes that there are two distinct and separate markets for faba beans. "The low tannin faba beans are almost totally marketed to the hog industry as a soybean replacement. There is also a human consumption market for the high tannin varieties of faba beans. Insect pests can be a problem with quality, as sucking insects mark the seed. Markets are up and down and you need to assure yourself there is profit from growing them."
Despite planning, certain crops become more profitable due to marketing situations and Brook uses barley as an example. "It did not look very profitable last year at this time, but it now looks to be the most profitable crop some producers grew in 2018. Barley has gained about $.70 per bushel over prices last year."
Above all, Brook advises caution. "Become informed on issues related to any new crop – both for growing and marketing. Talk to people who already produce it. Crunch the numbers on anticipated costs and returns to make sure the experiment does not end up costing too much. Learn from other's mistakes, and try not to make your own."
"By taking care of the details when planning cropping changes, you can do everything you can to make ensure a profitable outcome, and not just a bill for the education."
Source: Government of Alberta
Olds College To Offer New Ag Tech Post-Diploma Certificate
2 years ago
-
Alberta Advanced Education has approved Olds College to offer a dynamic new post-diploma certificate in Agriculture Technology Integration. Designed for students who already hold a diploma or degree, the new certificate will provide students with an understanding of how related technologies and components interact to provide accurate information and real-time monitoring and controls to the agriculture producer.
"As technology applications on-farm and in agribusiness continue to iterate through multiple versions -both hardware and software – a significant skill gap exists within the industry when it comes to supporting agriculture producers adopting new technology," says Debbie Thompson, vice-president of Academic and Student Experience.
"The new certificate will provide students with opportunities to recognize the connectedness of, and interactions between, hardware and software to enable producers maximum uptime in the field. Graduates will be able to apply this knowledge to link emerging technologies with existing farm infrastructure."
With the launch of the Olds College Smart Farm in June 2018, and most recently the Smart Ag Innovation Centre, the College now has a cutting edge learning environment for students to learn about agriculture technology. The Agriculture Technology Post Diploma Certificate is one of many exciting new ag tech initiatives that are being developed and launched as Olds College continues to grow and evolve as Canada's Smart Ag College.
Applications for the new certificate will open October 1, 2019, with the first intake of students on campus for a September 2020 start date. To qualify for admission, students must hold a diploma or degree in mechanics, agriculture, land, environment, technology, engineering, forestry or information systems, or a journeyman agriculture equipment technician or heavy equipment technician.
Source: Government of Alberta
Build Safety On Your Farm Before Spring Planting
2 years ago
-
If you feel you are running short of time, consider this – time is a resource we seem to have plenty of when times are slow, and then becomes invaluable as work demands increase. Being proactive checking equipment and processes before planting is essential. Taking the time to implement pre-season checklists will pay off in the end by helping reduce the chance of breakdowns and downtime during one of the very busiest parts of the year. As an added bonus, using checklists as a part of your safety management system shows your farm does its due diligence.
There are plenty of checklist templates available or they can be created from scratch. Checklists can be found on the Canadian Agricultural Safety Association (CASA) website.
When working with a checklist, begin by asking yourself questions about various equipment and processes. This will give you the tools to identify problems and gives you the opportunity to develop corrective actions to address any issues. You don't have to rush and try to fix everything all at once. Instead, prioritize items based on the chance of occurrence and potential severity if a breakdown occurred.
An operational checklist should also include placing orders for essential supplies, such as seed, crop protection products, or feed. Since these items often take time to arrive, ordering them in advance means they are readily available when needed. Another thing to consider on your checklist is purchasing any necessary insurances – home/property, crop, liability, etc.- to protect your operation should an unfortunate and unforeseen event occur. Don't forget to inspect your fields and pastures for standing water and drainage once the last of the snow has finally melted.
This is also a good time to make sure all of your workers are up-to-date with training, as well as reminding them about your Emergency Response Plan. If you don't already have an Emergency Response Plan, now is the time to develop one.
When it comes to tools and equipment, consider stocking up on parts that often need replacing, including items like lights and reflective markings. Remember that some items should be maintained based on the hours of use. There is nothing wrong with performing this maintenance ahead of schedule to avoid breakdowns and unexpected repairs when the workload increases. While doing maintenance, don't overlook safety equipment. Every checklist should include safety equipment inspections to ensure these items are accessible and working properly if they are needed. The list includes fire extinguishers, first aid kits, and eyewash stations, as well as personal protective equipment.
On top of checking your equipment and processes, a facility inspection should also be implemented as part of your safety management system. While this type of assessment needs to be done at regular intervals throughout the year, it is worthwhile to begin the process before the start of the season.
Time is our most valuable resource. That is why taking care to prepare early is essential to having a productive and successful season. Incorporating pre-season checklists will help prevent downtime and help ensure your operation runs smoothly throughout the busy months ahead.
Robert Gobeil is the Canadian Agricultural Safety Association's Ag Health and Safety Specialist.
Source: Government of Alberta
Beyond Breeding: 2019 PGDC Update
2 years ago
-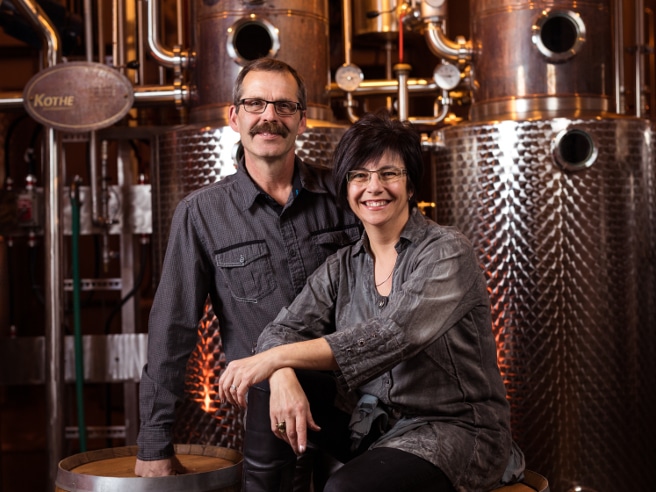 The 2019 meeting of the Prairie Grain Development Committee saw breeders focus not just on how they do their work, but why — and what the implications are for the future.
For Jamie Larsen,  an exciting part of this year's meeting of the Prairie Recommending Committee for Wheat, Rye and Triticale (PRCWRT) was a new assessment tool created in large part by Robert Graf.
It allowed breeders who planned to put new lines forward for recommendation to run those lines through the tool, which told them whether or not the line was likely to be recommended for registration or would need to be discussed in more detail by the committee.
Graf, a winter wheat breeder with Agriculture and Agri-Food Canada (AAFC), noted the assessment tool was part of a comprehensive review led by Brian Beres (research scientist at AAFC Lethbridge) and Curtis Pozniak (wheat breeder at the University of Saskatchewan's Crop Development Centre (CDC).
"When Rob came up with the idea, it was a points-based system to weigh certain traits, but evolved to the point where if a line was equal to or better than the checks it would go through, and if it was worse than the checks in some way, it would be flagged and then the breeder would have to explain why it has merit," committee chair Larsen said.
"It offers the breeder a chance to put forth a good argument to explain why the variety has merit to be registered."
The tool has resulted in new efficiencies for the PRCWRT, he added. "The meetings used to be hours, and this has cut that down so we can focus on other topics of discussion."
Focusing on the big picture was a big component of this year's Prairie Grain Development Committee (PGDC) meeting held in Saskatoon, Sask. during the last week of February. "Beyond Breeding" was the chosen theme of this year's plenary session, which PGDC chairperson Mitchell Japp said was picked in order to highlight the long road faced by lines put forth for registration at the annual gathering.
"What happens to those lines after they become varieties? How are varieties adopted by industries and consumers? How are varieties compared in post-registration trials? We're looking at all of that this year," Japp said.
What's Up in Wheat
The PRCWRT looked at a record number of lines this year — 37 to be exact, according to Larsen.
W569 winter wheat (CWRW) from Graf's program was supported for registration on Feb. 28. It met or exceeded all agronomic, disease and quality parameters for the class, Graf noted.
Some exciting new lines from Richard Cuthbert's program were also included, among others.
That, combined with the new assessment tool developed by Graf, are just a taste of what's to come in the world of wheat, Larsen noted.
"Hybrid wheat is coming, and that will have interesting implications from a registration perspective. Also, there's the topic of forage wheat and how we handle that. Whether we ask for it to be put it through the special purpose class or have a special forage test is up for discussion," he said.
"The past few years have been dry on the Prairies, so having more annual forages available would be handy for the livestock industry. The thing us, wheat is wheat — there's no forage wheat or wheat for grain. If you want wheat for forage it needs to go through all the qualifications for grain production. Do we ask for things to change or have that forage data generated afterwards so producers have that info?"
Barley for Brewing
Six barley lines were put forth for recommendation this year by the Prairie Recommending Committee for Oats and Barley (PRCOB), coming from the programs of Patricia Juskiw, Joseph Nyachiro and Yadeta Kabeta (Field Crop Development Centre in Lacombe) as well as Aaron Beattie (CDC, University of Saskatchewan).
Committee member Ana Badea is already looking forward to next year. Although she didn't have any lines up for recommendation in 2019, the barley breeder from AAFC Brandon in Manitoba says she's hopeful that next year could see the unveiling of a line called TR17255, a hull-less variety that could be ideally suited to the craft beer industry and a potential replacement for AC Metcalfe.
"The continuous challenge we have is to try to see into the future. We don't have a crystal ball — it's a challenge trying to predict what will be needed in 10 years by farmers and seed companies, malt houses, breweries. The key is making sure we develop the right germplasm needed to be the foundation of those new varieties needed by different users," she says.
The PRCOB also put forward five oat lines for registration courtesy of breeders Jennifer Mitchell-Fetch (AAFC Brandon) and Jim Dyck of the Saskatoon-based Oat Advantage (see page 58 for a story on Dyck's oat breeding).
In Pulses, Protein's the Name of the Game
With the release of the new Canada Food Guide in January, plant-based protein is a major topic among the public, and pulse breeders are aware of it.
This year, the Prairie Recommending Committee for Pulses and Specialty Crops (PRCPSC) supported for registration four bean lines, five lentil lines, six yellow pea lines and one green pea line.
"In pulses, we really have to hold the line on protein — it's a value-added component of pulses," said Glen Hawkins, breeder for DL Seeds and chair of the PRCPSC.
All seven pea lines were from the breeding program of Tom Warkentin at the University of Saskatchewan.
"One expanding area would be for selecting higher protein content in yellow pea, especially since there's a growing market for fractionation," Warkentin says. "We want to combine higher protein without losing good agronomic performance. We don't want high protein and low yield."
For Warkentin and Hawkins, the topic of value creation is top-of-mind in order to reward breeders for their innovations and help fund the creation of new varieties for producers and processors.
"At DL Seeds we've been working for the past 10 years in the pulse market with little to no return in terms of royalties. Developing these lines isn't free," Hawkins says. "In all crops where producers use farm saved seed, it's imperative we put dollars back into the pockets of the breeders."
Warkentin agrees.
"I hope we have mechanisms in place soon for self-pollinated crops so there are better incentives for breeding them," he said.
No lines were put forward this year by the Prairie Recommending Committee for Oilseeds.
Plenary Highlights
The theme of this year's PGDC plenary session was Beyond Breeding. Here are some snapshots of the discussion.
Oat Whisky is a Thing
Wheat whisky, triticale whisky and malt barley whisky. They've all been made by Saskatchewan's Black Fox Farm & Distillery. But the award-winning spirits maker has also tried its hand at making an oat whisky.
"Want a nice spirit? Use oats. Problem is, oats don't yield a large alcohol amount," says distillery co-owner Barb Stefanyshyn-Cote. She says that while working with oats produces a terrific whisky, the inherent qualities of the grain make it a challenge to work with.
Agronomics aside, if there's something she would like breeders to deliver in oats, it's taste. "I want different flavours, something that sets me apart from everyone else. That's what will help us make breeders more money."
She says grain varieties with unique flavour components would be highly prized by distillers like herself.
"We can charge consumers more for unique flavour. Right now, everyone is excited about heritage varieties. We know heritage varieties aren't really grown anymore because they're not disease resistant and don't store well. But one thing they have is flavour. The end consumer is who [the product is] going to, and if we can't differentiate ourselves that way, then we have a problem."
Barley Sector too Slow to Change
AC Metcalfe barley was registered in the late 1990s, CDC Copeland as well. 75 per cent of barley acres in Western Canada are still seeded to Metcalfe and Copeland, noted Jill McDonald, executive director of the SaskBarley Development Commission.
"That's very concerning from my board's perspective when it comes to variety acceptance. AC Synergy is picking up some acreage, but our market is still dominated by two older varieties. That must change."
So, SaskBarley looked at why the sector has a variety acceptance problem. The key, she says, is to engage all levels of industry to be involved in advancing new varieties.
"For years we've heard that it's the maltsters' fault because they won't accept new varieties, or it's the brewers, or it's the seed companies' fault because they're not increasing. We're beyond that. We need to move together for this to happen. We're moving toward a coordinated approach and I believe we'll make considerable progress over the next year or two."
Australian Variety Trial Model Shows Different Way of Doing Things
Jason Reinheimer, senior breeder for Limagrain Cereals Research Canada, spoke about Australia's Variety Registration Trials (NVT) system. Reinheimer grew up in Australia and spoke about some of the advantages of this system.
The NVT model is run by Australia's Grains Research and Development Corporation (GRDC). NVT is a national program of comparative crop variety testing with standardized trial management, data generation, collection and dissemination. This is managed through an internet-accessed database that ensures a common approach and uniformity across the system.
Crops tested are wheat, barley, canola, chickpea, faba bean, field pea, lentil, lupin, oat and triticale.
Breeding in Australia is essentially the same as in Canada, Reinheimer noted. The major difference is Australia has no registration system for varieties. The breeder gets through their testing and makes a determination whether a line has merit for the marketplace or not. Once internal testing is complete, a line is entered into the NVT system and that results in a minimum of two years of testing before it is released to the market.
"This system ensures farmers have power. They have independent data and they make the choice," Reinheimer said. "Instead of regulating things that come through the system, it is left open and farmers have the best information to make decisions on their farms."