Enhancing farm safety in Alberta
2 years ago
-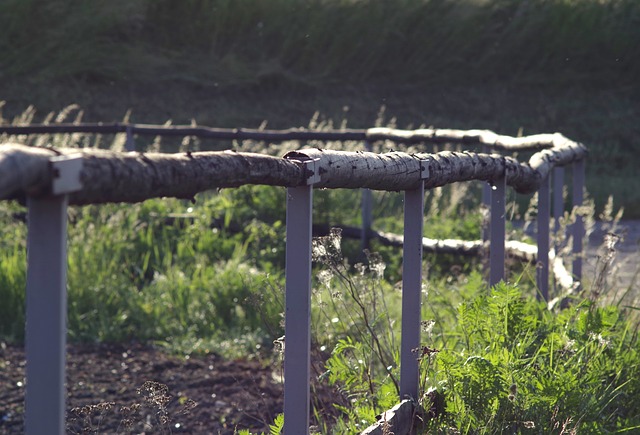 Last year more than 125 communities and organizations used resources from Alberta Agriculture and Forestry's Farm Safety Program to deliver important messages on farm safety to Albertans.
The Alberta Farm Safety Program provides easy access to services and over 60 informational tools and resources for farms and organizations to promote farm safety awareness and education. Much of it is available online and all of it is free.
"The program's website is full of farm safety information with access to services, displays and resources," says Kenda Lubeck, farm safety awareness coordinator with Alberta Agriculture and Forestry. "From there you can browse through seasonal news articles, displays and activities, information on regulations that impact farmers, as well as tools and educational resources to help plan for worker safety."
The Farm Safety Program also administers the Farm Health and Safety Producer Grant. This grant is available to help agricultural producers with paid, non-family workers to meet the new Occupational Health and Safety requirements. Eligible expenses for this grant include things like education and training, health and safety equipment, and safety consultant or contractor services.
One of the most-used features of the Alberta Farm Safety Program is event coaching and planning assistance for community groups eager to organize an educational event. Coaching from a farm safety coordinator is supported by resources, including a step-by-step guide Planning a Farm Safety Day Camp, designed so that organizers can customize their own safety days.
"We listen to the needs of the community, assess their available resources and then align them with relevant topics and event logistics," says Lubeck. "This helps the group run a successful event that meets the needs of the community and is sustainable for years to come."
The program has developed a vibrant and practical suite of safety resources designed for children, youth and young farm workers. There are over 15 topic-specific interactive displays accompanied by an assortment of activity booklets, safety decals, and fun farm safety activities. Children and youth can also subscribe to twice-yearly newsletters, Kids Club (ages 3- 8) and Safety Wranglers (ages 9-14), where they learn interesting facts and age-appropriate ways to stay safe on their family farm.
Another feature of the program is the Farm Safety Online Directory found on the website. The directory lists over 55 businesses or individuals offering expertise and services related to farm safety. The listings are categorized by areas of knowledge, regions covered in Alberta and services offered.
Lubeck says the online directory is a great resource for those seeking professional safety services, educational speakers and resources, or safety products. She adds, "If you are a safety professional or business, and you offer services to the agriculture industry, you can post your own listing on this page for free."
For more information or to sign up for the farm safety newsletter contact the Alberta Farm Safety Program via email at [email protected], or visit the website at www.agriculture.alberta.ca/farmsafety.
Source: Alberta Agriculture and Forestry
Farmers Seeking Class 1 Driver's Licences Can Apply For One-Year Exemption From New MELT Program
2 years ago
-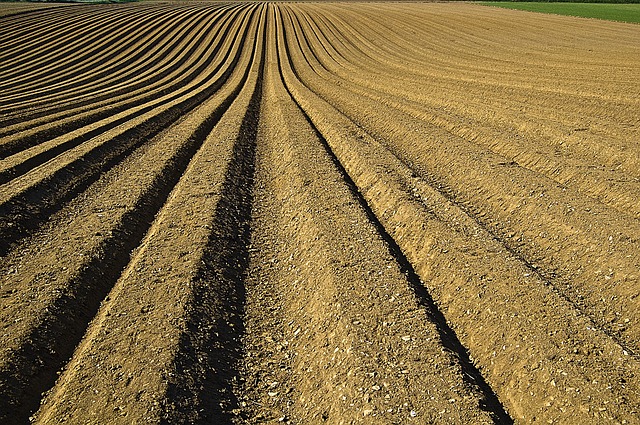 Team Alberta is pleased that Transportation Minister Brian Mason has heard farmers' concerns and will be allowing agricultural workers to apply for a one-year exemption from the Mandatory Entry Level Training (MELT) as part of the new Class 1 driver's licence regulations. The new rules are set to come into effect on March 1, 2019.
Understanding that the March 1 timing of the new rules could have significantly impacted many farmers' ability to hire properly trained and licensed drivers prior to seeding the 2019 crop, the Government of Alberta has proposed the extension to address these concerns in the short-term.
Team Alberta agrees that proper training is important to improve the safety of our roads. However, the unintended consequences of the March 1 timing for the MELT program are concerning to farmers who are dependent on seasonal labour for seeding this year's crop. MELT requires over 100 hours of training, and the current capacity to administer the program will take time to ramp up to meet the surge in demand across the province.
"This is extremely good news for farmers," says, Kevin Serfas, Alberta Canola Vice-Chair. "By accommodating the agriculture industry's unique needs, we've avoided significant challenges that would have hurt our ability to seed this year's crop. We appreciate the Ministry's support on this issue."
"Safety has always been the number one priority on my farm," says Dave Bishop, Alberta Barley Chair. "We appreciate that the Department of Transportation recognizes that we can have safer roads without compromising farmers' ability to get our crop in."
"In many instances, farmers were finding it impossible to access current services to obtain a Class 1 licence under the current rules," says, Gary Stanford, Alberta Wheat Commission Chair. "This gives us some breathing room when the new regulations come into effect and time to discuss the implications of this policy on the agriculture industry."
Following this news, Team Alberta and other members of the agricultural industry will be having a technical meeting with the Deputy Minister of Transportation to develop the industry's path forward with the Class 1 Licence. Team Alberta looks forward to communicating additional details to farmers as they become available. Further information from the Government of Alberta can be found here.
"We appreciate the government working with us to ensure we can avoid skilled labour shortages while keeping our roads safe," says Don Shepert, Alberta Pulse Growers Chair. "We will keep farmers updated as this file progresses."
Renee Hoyme elected as new Alberta Seed Growers board president
2 years ago
-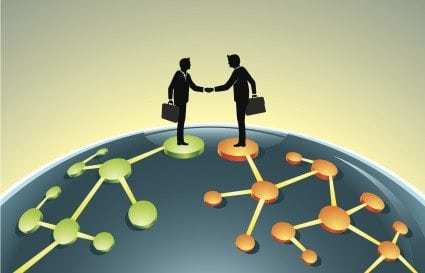 The Alberta Seed Growers (ASG) board of directors have elected Renee Hoyme as president and Tracy Niemela as vice-president following their annual general meeting on February 8, 2019.
"I would like to thank the board of directors for this opportunity," said Hoyme, who previously served as ASG co-vice president for the past year. "I look forward to representing Alberta's seed growers and working towards a bright future for our industry."
Hoyme and her husband, Geoff, farm with her parents, Harry and Barb DeWindt, outside of Thorhild, AB.  Their farm, DeWindt Farms Ltd., is a pedigreed seed and commercial grain operation. Hoyme also works for the Canadian Food Inspection Agency as an animal and seed potato inspector.
"I am honoured to serve another year as vice-president for this great organization," said Niemela. "I will be there to support the board's executive and represent the best interests of our membership."
Niemela and her husband farm near Sylvan Lake with her parents, Terry and Marilyn, and other family members.
"On behalf of the ASG board of directors and members, I would also like to thank Ward Oatway for his service as our president over the past two years," added Hoyme. "Our industry is tackling some challenging issues and Ward has been a strong leader for the education and awareness of our members and our customers. It is the voice of our members and the leadership from our board that has set our current direction. I'm confident that we are up to the task of building on solutions that benefit the entire seed industry."
As outgoing president, Ward Oatway will remain on the executive as past-president for the next two years.
Source: Alberta Seed Growers
Crop Varieties Factsheets Now Available
2 years ago
-
Three crop varieties factsheets have been published to help producers make sound decisions when deciding which varieties to grow.
"The factsheet Varieties of cereal and oilseed crops for Alberta provides information on cereal and oilseed variety performance within Alberta and northeastern British Columbia," says Alex Fedko, crop research technologist with Alberta Agriculture and Forestry. "Important agronomic characteristics and disease resistance information are provided for varieties of wheat, barley, oat, rye, triticale, flax and canola."
Varieties of pulse crops for Alberta provides information on pulse variety performance within Alberta and northeastern British Columbia. Important agronomic characteristics and disease resistance information are provided for varieties of field pea, chickpea, lentil, faba bean, dry bean and soybean.
"An important component of the annual feed supply for Alberta's cattle producers comes in the form of silage, green feed and swath grazing," says Fedko. "As evidenced in Silage varieties for Alberta, the selection of varieties that produce the highest forage yield and/or nutritional quality becomes increasingly important."
View a listing of all the crops publications here. Hard copies of the factsheets are available to Alberta residents by using the online order form or by calling 780-427-0391.
Source: Government of Alberta
Former District Agriculturist Kirsty Ross Honoured with 2019 Alberta Pulse Industry Innovator Award
2 years ago
-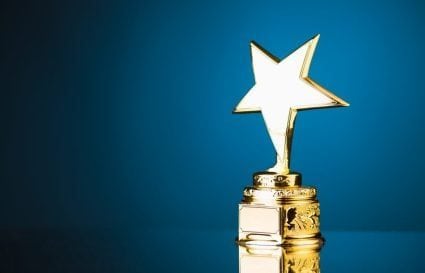 The Alberta Pulse Growers (APG) selected Kirsty Ross (Piquette), who was instrumental in building the field pea industry in northeastern Alberta, as the winner of the fifth annual Alberta Pulse Industry Innovator Award.
"Each year, APG recognizes a person or organization whose progressive thinking and tireless efforts helped build Alberta's pulse industry into the flourishing sector that it is today," said APG Vice-Chair Don Shepert. "Kirsty became a visionary for the pulse industry in northeast Alberta. She introduced a new crop that had no history in the area. She persevered through the use of grower groups to advance the crop to a place of prominence in rotations in our area. Kirsty's commitment to the farming community is not forgotten, and it is very well appreciated by all those affected by her work."
As a provincial district agriculturist for the St. Paul area in the mid-1980s, Ross started to look for another option to add to the area's crops and generate more cash flow for farmers. She began to organize field trials after becoming intrigued by the nitrogen cycle and nutrients that pulses provide to the soil. Add to this that the St. Paul area was also home to a high concentration of hogs, and the result was that an increasing number of producers started to grow field peas. The St. Paul Seed Cleaning Plant became involved as they saw a future for cleaning dry peas for human consumption. Ross noted that growing the field pea industry in what became Alberta Pulse Growers' Zone 5 was a collaborative effort that was successful because of the efforts of producers, grower groups, agricultural service boards, plant breeders, and many more.
Ross said that she was honoured to learn that she was chosen as the recipient of the fifth annual Industry Innovator Award.
"I was very stunned and humbled – it was really quite special," Ross said. "I had a lot of support from the St. Paul Agricultural Service Board who worked with me in organizing local trials on different pea varieties. By proving the crop could be grown and marketed successfully in the area, growers became interested. It was a team effort, but I guess I was the catalyst. I was able to bring everyone together. I always wondered what else we could grow up there (near St. Paul) and peas seemed to be a great fit."
The Alberta Pulse Growers Commission represents 6,000 growers of field pea, dry bean, lentil, chickpea, faba bean and soybean in Alberta. Our vision is to have Alberta pulses recognized by consumers as environmentally friendly, healthy, nutritious, and recognized by all producers as being an essential element in a sustainable cropping system.
Source: Alberta Pulse Growers
Grain Dryer Components and the FEAP Program
2 years ago
-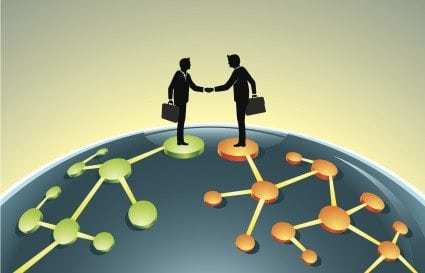 The Farm Energy and Agri-Processors (FEAP) Program continues to share costs with producers who are upgrading components of their grain dryers to high-efficiency models. Katherine Rogers, energy extension coordinator with Alberta Agriculture and Forestry, clarifies what is eligible for funding through this program.
The program includes sharing costs for components of a new dryer or when retrofitting components of an existing dryer.
"For retro-fit grain dryer components," says Rogers, "Eligibility is determined on a case-by-case basis. You must include detailed quotes, specifications, and if possible, calculations showing the energy savings of the upgrade."
Eligible retrofits may include:
Hopper covers.
Automatic moisture controllers.
New high-efficiency burners.
Variable speed drives (VSD) for electric motors.
PTO to electric motor conversion.
Insulated plenums.
Exhaust air recirculation systems or secondary heat exchangers.
Gravity-fill roofs that replace powered leveling augers.
As for new grain dryer components, Rogers explains what funding may cover. "Upgrade options on new dryers are considered if they are an optional upgrade from the standard new dryer configuration. Only cost of the options is eligible, not the cost of the standard dryer. The application must include detailed quotes or invoices, specifications or calculations demonstrating energy savings."
Eligible new components may include upgrade options such as:
Heat exchangers.
Preheat systems utilizing exhaust air.
Optional high-efficiency burners.
Variable speed drives (VSD) for electric motors.
Optional automated moisture controllers.
Gravity-fill roofs used in place of powered leveling augers.
Rogers adds that components considered "business as usual," are not covered, including bins, conveyors, legs and aeration fans.
The program is retroactive to April 1, 2016, so any upgrades or new construction projects done since that date may be eligible for funding. Go to www.agriculture.alberta.ca/feap to see the full funding list, application form and other eligibility requirements.
Outreach officers are available to answer questions about the program and can provide assistance with the application process:
Northern Alberta – Amber Kenyon, 780-307-7849.
Southern Alberta – Vern Steinborn, 403-894-0050.
Eastern Alberta – Rongrong Xiang, 780-853-0222.
For further information, call the Alberta Ag-Info Centre at 310-FARM (3276).
Source: Alberta Agriculture and Forestry
Was Your Farm Profitable in 2018?
2 years ago
-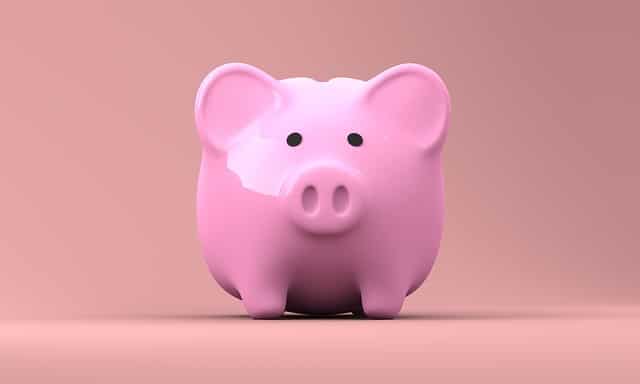 Now is a good time to gather information to convert cash statements to accrual income and expenses statements. Dean Dyck, farm business management specialist at the Alberta Ag-Info Centre, looks at how to check for farm profitability.
"The majority of farms still report their incomes and expenses on a cash basis via their annual income tax returns with the goal of avoiding or postponing income tax," explains Dyck. "Very few actually have an accurate accrual statement prepared to give them a true picture of profitability, and if their farm made a profit."
Dyck adds that the goal, after all, is to make a profit. "Accruing your income and expense statement also gives you the information so that you can drill down and really know your cost of production. It allows you to reflect on those decisions you made during the last cropping season, and to see if they generated a profit."
"With the right information you can convert those cash statements to accrual," he says. "This will give you a true picture of income and expense for your farm and if you made a profit. This information is invaluable in developing your projected income statements and marketing plan for 2019. It will allow you to make better decisions into the future and fully understand your cost of production."
"You will have a better understanding of what your breakeven points are and when you can take a profit. This knowledge will direct your marketing plans, and your adoption of risk management tools to protect that profit. If you are currently operating as a corporation, the financial statements generated will include an accrued income statement."
Items that will affect the calculations are year-end numbers for inventories of livestock, crops for sale, feed on hand, purchased supplies, accounts receivable, accounts payable and accrued interest.
Dyck says that now is the time to collect those numbers. "Most farmers will have these numbers available either from the year-end statement that they provide to their banker or accountant or from their annual AgriStability returns."
The only number that may not be readily available is the accrued interest at year-end, so he says that number can be requested or calculated at this time. "Producers need to have the required numbers for the beginning of the year and end of the year for the accrual adjustments to be calculated properly for any given year. 2018 year-end numbers become 2019 beginning year numbers. Ask your accountant or business advisor to assist you in accruing your cash statement."
Depreciation is the tricky one, says Dyck. "Income tax returns may have capital cost allowance (CCA) numbers, but those can be quite different from the actual depreciation numbers that should be charged as a business expense. For the historical accrued net farm income numbers to be meaningful, depreciation amounts must reflect true depreciation of the assets used to generate an income. This may be close to 16 per cent for your equipment line and two to four per cent for your grain and machinery storage. If you are in an intensified livestock operation, depreciation on building and equipment could be higher."
"The primary goal of any business is to generate a positive net income and to make a profit. Profit is not a dirty word. Once you make a profit, the issue is how to invest it and protect it from being taxed," he adds.
To learn how to accrue income and expense statements go to The Income and Expense Statement. For more information, visit the Farm Manager Homepage or call the Albert Ag-Info Centre at 310-FARM (3276).
Source: Alberta Agriculture and Forestry
Alberta Canola Producers 2019 Board of Directors
2 years ago
-
The 29th Annual General Meeting of the Alberta Canola Producers Commission was held January 29 at the FarmTech Conference in Edmonton. Following the Annual General Meeting, the Board elected John Guelly from Westlock as the new Chair, and Kevin Serfas of Turin as the new Vice-Chair.
Alberta Canola is pleased to welcome two new directors to the Board:
Wayne Schneider of Nisku, replacing Renn Breitkreuz in region 6
Roger Chevraux of Killam, replacing Dale Uglem in region 11
No nominations were received for region 12, where Brian Hildebrand retired from the Board. Growers that are interested in representing region 12 should visit albertacanola.com/elections
The Board of Alberta Canola would like to thank outgoing directors Renn Breitkreuz, Dale Uglem, and Brian Hildebrand for all the hard work they have done on behalf of Alberta's canola farmers.
Renn joined the Board in 2014 and served on a variety of Board committees, and represented Alberta Canola on the Canadian Canola Growers Association (CCGA) Board as well as Vice Chair and Chair of the Board.
Dale joined the Board in 2016 and served on the Grower Relations & Extension and Research committees, represented Alberta Canola on the Board of the CCGA and served as Chair of the FarmTech Planning committee.
Brian joined the Board in 2017 and served on the Research and Government & Industry Affairs committees.
Visit albertacanola.com/about for more information on the Board of Directors, the committees that guide the board, and Alberta Canola's regions.
The mission of Alberta Canola is to support the long term success of canola farmers in Alberta through research, extension, consumer engagement, and advocacy for canola farmers.
Source: Alberta Canola
Viewpoints: Looking for Win-Win Scenarios
2 years ago
-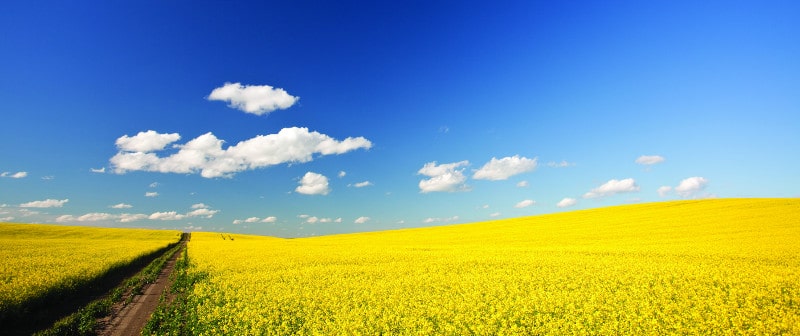 From the future of variety development, regional variety trials, and value capture models in Canada, to the importance of applied research groups in Alberta, Alan Hall, Agricultural Research and Extension Council of Alberta's executive director, shares his thoughts with Alberta Seed Guide on the shifts taking place within the province and the country.
ASG: Do you see any shifts occurring in seed variety development or regional seed trialing?
AH: Over time, we're seeing more varieties being developed by private companies as opposed to government or university breeding programs — that's an evolution. We've already seen this happen in canola. It's beginning to happen in pulses, and we're seeing it in cereals. We're going to see more of that, particularly in the wheat area.
With that, will come changes to how variety trial work is financed. Right now, it's financed from fees paid by variety owners or those who have distribution rights. To some degree, the trials are subsidized. For example, the applied research groups that I'm involved with, they don't get full cost recovery on the trial work they do, but they still do it because it's very useful to farmers in their areas, and these associations are owned and operated by farmers. However, I suspect over time they'll want to move to a more self-sufficient business model.
Farmers want reliable, comparative data to help them select varieties. They want to see head-to-head data about different varieties from public and private breeding programs, to determine how they perform under the same conditions, relative to each other — that helps farmers with their selection process. Farmers value this consumer report style where there are neutral third parties doing the testing.
ASG: Why are the protocols put in place for regional variety trials so important?
AH: Protocols are important to keep the data that's being collected consistent — so that you're comparing apples with apples. For example, if organization number one designed their own trials and organization number two designed their trials differently, and company number three did them differently yet again, we wouldn't be able to roll that data together and get anything meaningful out of it in terms of statistical analysis.
Having common protocols is critical for solid, dependable data that can be pulled together and analysed. It ramps up the quality and confidence in the results, otherwise all you've got is a collection of anecdotal information.
Every year a breeder science committee reviews the process and what adjustments need to be made, whether that's protocol design or the operations of the program. There is scientific oversight to maintain quality.
ASG: How do you see the future shaping up with more varieties developed by private companies? What have other countries experienced having undergone similar shifts?
AH: If we look at the canola industry in Canada, what it has done is it has given farmers considerably more choices. The number of varieties available to them will be significantly larger than what's currently there, which will increase the need for regional testing.
If we look at Australia, they have what's called the National Variety Testing Program. Australia has university-, government-, and privately-generated varieties, which is a similar mix to what we have here. The program involves more than 600 sites across the country where varieties are trialed. What they have found is microclimates affect a variety's performance. For example, when the same variety is grown at two different sites, say, 40 miles apart, that variety may perform better at one site simply because of changes in soil or the agroclimate.
From this, they have found niche opportunities for varieties in Australia. Having many varieties available improve the odds that farmers will find one that fits their niche. This is highly valued by Australian farmers, and they say is most helpful to their bottom lines in the variety selection process.
In Canada, we have a limited number of sites, and for some farmers they can be a hundred miles away. As private companies come on board with more breeding, in a perfect world, we will see a more robust regional variety trialing process than what we have in the province today, which is in the neighborhood of 20 to 25 sites. Perhaps in the future that might be 300 to 400 sites in Western Canada. I have a suspicion it could be a growth area in terms of trialing. How do you finance something like that? It takes more money. It takes more in-field delivery capacity to run the plots.
In Australia, the national variety testing program is funded through the Grains Research and Development Corporation. Farmers support the organization with a one per cent of sales levy, which is sort of like our checkoff system in Canada.
This farmer-run organization takes in about $150 million per year in checkoff money as well as another $40 million from the Australian government and $10 million generated from intellectual property. The organization funds a lot of research and development in various areas, such as agronomy, cropping practices and genetics, but one of the key benefits it provides is the regional variety trial testing. Farmers in Australia love it.
I'm not sure if, over time, something like this will emerge in Western Canada. There has been lots of coffee talk about that sort of an approach, but I don't see any evidence that western Canadian farmers are moving in that direction at this point.
ASG: Do you have any thoughts about current and future funding models for agricultural research?
AH: One of the reasons for our trip to Australia was to look at how that country is organized and conducts its affairs. The Grains Research and Development Corporation model is great. Basically, what it has done is it has provided a good scale of operation — with $200 million you can do a few things. So, they're not fragmented and it's very well organized.
They have a good committee system from the local level right up to the national level, so there is farmer input and farmer guidance to GRDC activities all the way along. The board of governance is farmer-dominated, albeit there are other people on the board as well, but the majority are farmers, and a farmer is always the board chair.
It was interesting to see the GRDC's ability to react quickly with funds. It was probably 15 years ago now that chickpeas were getting pretty common in Australia. It got to the point where farmers started experiencing some disease pressures in their crops. The GRDC simply stated, "We're going to solve this problem." They didn't solve it with a small project here and there. The GRDC basically threw a few million dollars on the table, organized a team of plant researchers, and they solved the problem within two to three years.
They're able to get things organized because of the scale they operate at. If that was Canada, you might see a whole series of small projects, and in ten years you'd still be spinning tires.
We don't react as quickly because we don't have the same set of resources to work with. When I say "we" I'm talking about all the stakeholders, not just any one group. Typically, if we have a problem we look to government — we knock on Ag Canada's door. In Australia, with the GRDC model and significant revenues at hand, they're not going to the government to ask for help, they're going to the government saying "We're doing this, and if you want to be involved we'd welcome you, but we're going to do it anyway." It's a different mindset.
ASG: Could the Australian funding model work in Canada?
AH: Just because it works there doesn't mean it'll work here because people think differently and there are cultural differences, et cetera. You have to work it through. Right now, we operate on seed royalties. There's a limited income from seed royalties that goes back into supporting breeding programs.
In Australia, they implemented end-point royalties. Farmers are paying royalties on all of the crops they produce with a variety as opposed to paying a royalty on the seed. That model has generated significant revenues for ramping up breeding programs. They have evolved from being relatively small — and running on nickels and dimes — to really strong breeding programs because they have a good revenue stream through end-point royalties.
When that system came in around the year 2000, had Australian farmers been able to vote on it, they would have turned it down. All they could see was money going out the door. But today, they would not want it taken away. Australian farmers say they love the system because they get better varieties quicker than they would without the end-point royalty system. Now they think of it not as a cost but as an investment. However, it took a decade to get there.
ASG: How do you think an end-point royalty model would be received here?
AH: The way farmers know it's a good thing, is if they get a return in their pocketbooks from the investments they're making. Unfortunately, it takes a leap of faith. You have to do it in order to see if you get a return on investment. I don't know how they will get past that, but that's where some of the discussions on this are going.
End-point royalties provide Australian seed companies with a better revenue stream, so they are ramping up their breeding efforts. Australian farmers are putting more money into the system, but over time they found they were getting better results in terms of varietal performance. Farmers told us they're capturing value with their yields or disease resistance, or whatever it might be, and the companies are capturing value in that they have added revenues to operate breeding. It's a win-win scenario.
However, when the system was implemented not everybody looked at it that way, but farmers have come around to that way of thinking after a decade's experience. I think it will be the same thing in Canada. If Canadian farmers want to go down that road, then there'll be some angst in the early years. They'll wonder why all this money is going out with nothing coming back. However, if it's well run, they'll get returns. Over the longer term, they'll wonder why they were so worried.
ASG: Where are farmers getting value for their money with respect to research in Alberta?
AH: The applied research groups in the province are filling a very critical piece. These groups are adapting and applying varieties and technologies so they work at the local level, bridging the gap between regional farm needs and the materials released by research stations and universities. The groups also work with farmers to develop better practices to deal with issues farmers are facing, like disease or drought.
Those organizations are owned by farmers and run by farmers and are providing some solid information back to farmers to incorporate into their operations.
The applied research groups are active on two fronts — on the crop front and the forage and beef front. Those organizations are running on nickels and dimes. We need to get behind these groups because they're doing excellent work, especially in remote locations, such as Oyen, Falher and Fort Vermilion. And it could only get better if they have more resources to work with.
Those groups, such as the MacKenzie Applied Research Association and SARDA Ag Research, exist in various forms right across the province. Information, varieties or technologies from research stations or universities don't always work in these regions without some adaptations.
For instance, these regions experience different climate conditions and have five or six hours of extra daylight in summertime — they've got more in common with northern Russia than they do the southern Prairies. Those research groups are developing information that's very useful to farmers in those areas.
Farmers need to keep the foot on the gas directing these groups to make sure they're working on the problems, barriers, or opportunities that affect their farm businesses. If they're doing the right work for farmers, and they do it well, it seems to me we have another win-win situation.
On The Edge
2 years ago
-
Scientists Develop New 'Climate Proof' Crops with Help of Nuclear Technology
To help protect crop-based food sources, a group of plant breeders, plant physiologists, agronomists and plant biotechnologists and experts from the International Atomic Energy Agency (IAEA), in cooperation with the Food and Agriculture Organization of the United Nations (FAO), teamed up to develop new "climate proof" crop varieties through a five-year IAEA coordinated research project.
The team began by studying how rice and common bean plants react to normal and aberrant — meaning any climate condition to which a variety of crop is not normally adapted to — climate conditions, and identifying genes related to heat tolerance and higher yields. With this information, they targeted plants with desired traits and bred for these traits using irradiation to speed up the natural process of mutation in plants. This breeding process increases diversity of plants' traits, allowing scientists to more quickly test and select plants with the desired characteristics. The result was a series of 'climate proof' rice and common bean plants that can tolerate high temperature conditions better while producing higher yields compared to local varieties.
It's Like GoPro with the Bees!
Researchers at the University of Washington created a sensor package that is small enough to ride aboard a bumblebee. Because insects can fly on their own, the package requires only a tiny rechargeable battery that could last for seven hours of flight and then charge while the bees are in their hive at night. "Drones can fly for maybe 10 or 20 minutes before they need to charge again, whereas our bees can collect data for hours," said senior author Shyam Gollakota, an associate professor in the UW's Paul G. Allen School of Computer Science and Engineering. "We showed for the first time that it's possible to actually do all this computation and sensing using insects in lieu of drones." After the bees have finished their day of foraging, they return to their hive where the backpack can upload any data it collected via a method called backscatter, through which a device can share information by reflecting radio waves transmitted from a nearby antenna.
A 'Bran' New Way to Preserve Healthy Food
A natural antioxidant found in grain bran could preserve food longer and replace synthetic antioxidants currently used by the food industry, according to researchers at Penn State. "Currently, there's a big push within the food industry to replace synthetic ingredients with natural alternatives, and this is being driven by consumers," says Andrew S. Elder, doctoral candidate in food science. "Consumers want clean labels — they want synthetic chemical-sounding ingredients removed because of the fact that they don't recognize them, and that some of them (the ingredients) have purported toxicity." The Penn State researchers studied a class of compounds called alkylresorcinols (AR). Plants such as wheat, rye and barley produce ARs naturally to prevent mold, bacteria and other organisms from growing on the grain kernels. The researchers wondered if ARs could also preserve food in the same way from a chemical standpoint. "Bran is often a waste stream," said Elder. "We're taking something that's usually discarded in a waste stream and turning it into something useful."