Wireworms – We're Just Seeing the Tip of the Iceberg
1 year ago
-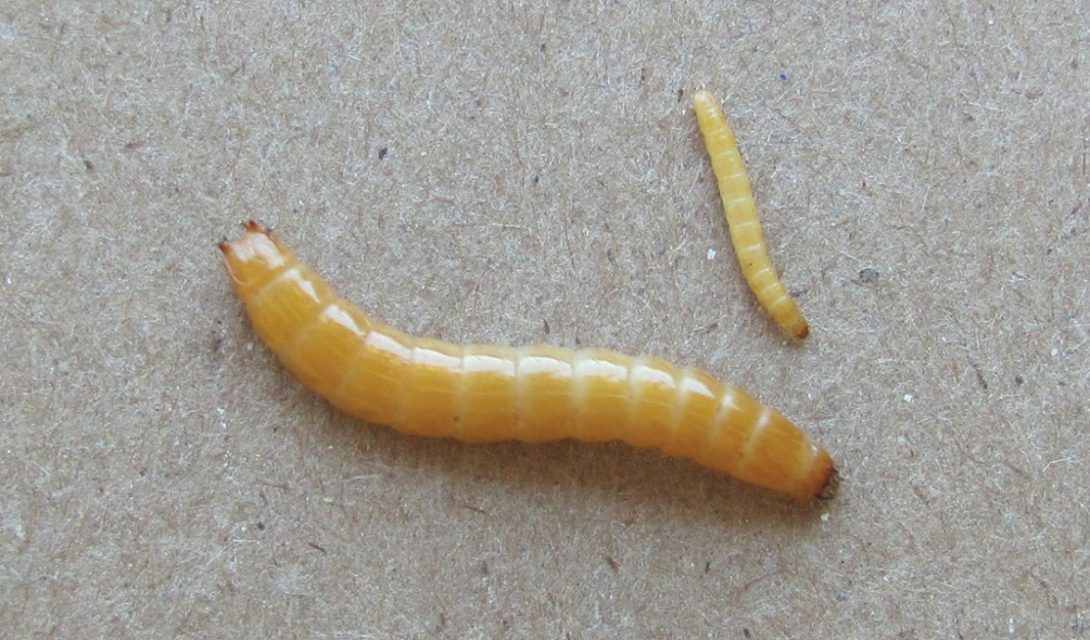 Damage to field crops by wireworms is poised to escalate across the Prairies. Neil Whatley, crop specialist at Alberta Agriculture and Forestry, explains how producers can be proactive about finding solutions in their areas by submitting samples to Canada's wireworm research team.
"Lindane insecticide, such as Vitavax Dual, etc., kept wireworm numbers low for several decades on the Prairies," says Whatley. "Since the ban of this organochlorine pesticide in 2004, wireworm damage in field crops is rebounding. Some researchers say we're just seeing the tip of the iceberg."
"Varying from region to region, around 30 different pest wireworm species exhibit diverse behaviours and lifecycles, making a single control measure improbable," explains Whatley. "An individual region may contain more than one wireworm species."
Depending on the species, the worm-like larvae can feed on plant roots and germinating seeds for up to 3 to 5 years before developing into the adult click beetle stage. Adds Whatley, "While current seed treatments may repel wireworms for a growing season, their populations continue to increase, and these treatment measures begin to fail."
Due to their preference to eat annual or perennial grasses, wireworm populations can build up in fields that have extended periods of cereal crops or pasture. Pulses, oilseeds, potatoes and sugar beets are susceptible to wireworm damage when grown in rotation with cereals. Crops grown in recently broken sod are especially vulnerable. Non-farmed areas like grassy ditches and undisturbed field borders also harbour wireworms and click beetles.
Agriculture and Agri-Food Canada's (AAFC) wireworm research team is identifying wireworm species and researching new control measures. "The research team needs to know which specific wireworm species dominates in your farming region so the correct control option(s) can be applied as the problem worsens," explains Whatley.
Dr. Haley Catton, cereal crop entomologist with AAFC, is the prairies representative on the team and based at the Lethbridge Research and Development Centre. The team is asking for producers to submit wireworm samples from their fields.
"Due to a greater amount of soil moisture, wireworms migrate near to the soil surface in early spring when soil temperatures rise above 5 C, making spring the best time to bait and capture wireworms," adds Whatley. "Baiting can be as simple as burying a cup of a cereal-based product like flour, bran or wheat seeds to a depth of four to six inches, or 10 to 15 cm, into the soil at marked locations."
Dig up the baits 10 to 14 days later, collecting the wireworms and some of the not too wet field soil. Insert the sample into a hard plastic container for shipping. There may be more than one species present, so collect as many wireworms as possible.
Mail your wireworm sample to:
Dr. Haley Catton
Agriculture and Agri-Food Canada
Lethbridge Research and Development Centre
5403 – 1 Ave S
Lethbridge, AB T1J 4B1
Include a brief description of when and where the sample was collected (nearest town or address), information about the crop rotation in the sampled field over the past 4 years, name and telephone number. Once the species are identified, producers will be contacted with the results.
For more information about submitting wireworm samples, contact Haley Catton at 403-317-3404.
Monsanto Canada to Launch First Biotech Canola Trait Since 1996
1 year ago
-
Monsanto Canada today announced it plans to commercialize TruFlex canola with Roundup Ready Technology in 2019.
TruFlex canola will be Monsanto's next-generation canola trait and Monsanto's first new biotech trait in canola since Roundup Ready canola was introduced to Canadian growers in 1996. TruFlex canola will serve as the base platform on which all future Monsanto pipeline traits in canola will be stacked.
"We've had discussions with grower groups and conducted focus groups with individual growers about the challenges they face on the farm and the need to bring new traits and genetics to the marketplace to help drive yield," said Dave Tornberg, North American Traits and Systems Marketing Manager with Monsanto.
TruFlex canola will be part of an improved canola system designed for a range of growing conditions.
"Dandelions, foxtail barley and wild buckwheat are some examples of tough-to-control perennial and annual weeds that will have improved control with the TruFlex canola system compared to our current technology," said David Kelner, Monsanto's North American canola portfolio manager. "As well, the flexibility in spray rates will allow for control of a much wider spectrum of weeds, with the ability to control new weeds such as yellow foxtail, biennial wormwood and common milkweed."
Stewarded plot trials and field demonstrations will take place at several locations across Western Canada in 2018 to allow farmers to see the performance of TruFlex canola in the field.
The Canadian Food Inspection Agency (CFIA) and Health Canada granted full food, feed and environmental safety approval of TruFlex canola in June 2012 and the product has been approved for import in several export markets. Import approval from China is pending and should be granted in the first quarter of 2019.
Europe to impose near-total ban on neonicotinoids
1 year ago
-
EU member states have voted in favour of a total outdoor ban on three neonicotinoid pesticides that was proposed by the European commission.
The use of clothianidin, imidaclroprid and thiamethoxam across the EU has been restricted to non-flowering crops since 2013 over concerns they were harming bees and other insect pollinators. The new ban goes much further, completely prohibiting their use outdoors. Farmers will still be able to use them inside greenhouses.
'The commission had proposed these measures months ago, on the basis of the scientific advice from the European Food Safety Authority (EFSA),' said commissioner for health and food safety, Vytenis Andriukaitis, in a statement announcing the ban.
A recent European Food Safety Authority (EFSA) risk assessment on the three neonicotinoids concluded that they pose a risk to wild bees. In November last year the UK government said it would change its stance on the pesticides and support a ban in Europe following the results of its own research on the effects of exposure in honeybees.
The near-total ban will come into force by the end of this year, the commission says.
Linda Field, a senior scientist at the UK agricultural research institute Rothamsted Research, says farmers are now likely to turn to older chemistries to protect crops, adding this can be problematic as some pests have developed resistance over time. Last year scientists at Rothamsted warned that restrictions on neonicotinoids could make it hard for the UK to carry on producing certain crops.
The National Farmers' Union (NFU) has criticized the ban. Its deputy president Guy Smith said in a statement that without neonicotinoids many UK crops could become less viable. "A ban could simply mean we import more crops from parts of the world where there is no political desire to ban these key insecticides," he said. "There is a real risk that these restrictions will do nothing measurable to improve bee health, while compromising the effectiveness of crop protection.
"The pest problems that neonicotinoids helped farmers tackle have not gone away."
Source: Chemistry World
Growers advised to check with their grain buyer about quinclorac use in 2018
1 year ago
-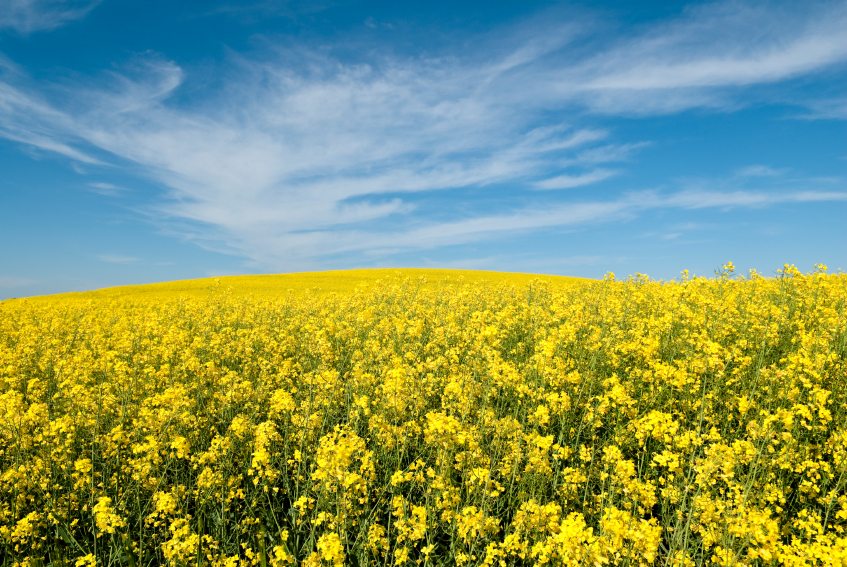 The Codex Committee on Pesticide Residues has advanced for adoption the proposed maximum residue limit (MRL) for quinclorac in canola, although an international MRL at Codex is not yet formally adopted. The Codex Alimentarius Commission is expected to officially adopt the report of the Codex Committee on Pesticide Residues at its July 2018 meeting.
Growers are advised to contact their grain buyer before using quinclorac in 2018 as processors and grain handlers remain concerned about market risk.
"For the canola industry, access to technology and stable trade are both high priorities," says Jim Everson, president of the Canola Council of Canada (CCC). "Ensuring that exported canola meets the requirements of our foreign markets, including with respect to pesticide residues, is of utmost importance to the value chain. We look forward to the formal adoption of the MRL this summer."
The decision of the Codex Committee on Pesticide Residues to advance all the proposed draft quinclorac MRLs (including canola) for adoption at Step 5/8 during the week of April 9-14 is a result of a process spanning several years.
According to the CCC, processors and exporters continue to have concern about quinclorac-treated canola being accepted in China before the Codex Alimentarius Commission finalizes its process. Processors and exporters have indicated that until the report is formally adopted, they will not commit to accepting canola treated with quinclorac in 2018. Growers are advised to contact their grain buyer directly before using quinclorac in 2018 or to use other cleavers control methods.
To prevent market access issues related to pesticide residues, the CCC monitors requirements in major markets, works with life science companies to promote voluntary responsible commercialization, works with the Government of Canada to get MRLs established as fast as possible in export markets and promotes best practices with growers through the Keep it Clean program to meet export requirements. The CCC contributes to the Canada Grains Council, alongside other grain value chains, to advance cross-commodity policy solutions internationally.
Keep it Clean reinforces Canada's commitment to delivering consistently superior agricultural products to markets around the world. It's a program started by the CCC in 2006 and expanded with Cereals Canada and Pulse Canada to emphasize important on-farm decisions to produce quality canola, cereals and pulses that meet market requirements. Visit www.keepingitclean.ca to learn more.
Alberta Wheat Commission says Wheat Class Changes Hurt Farmers, Value Chain
1 year ago
-
The Alberta Wheat Commission (AWC) is expressing disappointment with the Canadian Grain Commission (CGC) for their decision to move five wheat varieties out of the Canada Western Red Spring (CWRS) class without considering the long-term economic implications for farmers. Two of those varieties, AC Muchmore and AAC Redwater, are very popular in Alberta with AC Muchmore acres increasing by 209 per cent per year since 2014 and AAC Redwater acres increasing by 234 per cent per year since 2015.
The varieties will be re-classified to the Canada Northern Hard Red (CNHR) class effective August 1, 2021 and also include, AC Domain, Vesper and 5605 HR CL.
Prior to this decision, AWC strongly encouraged the CGC to do an economic analysis to understand the full impact that will be felt throughout the Canadian value chain of reclassifying varieties. The CGC's decision fails to consider the agronomic performance of these varieties. AWC further points out that there have been no known complaints from global buyers on the varieties being pulled from the CWRS class.
"Farmers are choosing these varieties because they are high yielding, have better disease resistance and are early maturing," said Kevin Bender, AWC Chair. "If the quality of these varieties has never been raised as an issue with our global customers then farmers should be able to choose them based on their agronomic advantage without losing the economic value of growing CWRS wheat."
AWC notes that the effects of moving these varieties will have a spillover effect throughout the value chain, especially impacting seed growers who have been selling these varieties based on their CWRS classification.
"Reclassification puts financial stress on farmers with the unexpected need to replace varieties," Bender said. "We would have liked to see the CGC consult with farmers and consider these economic impacts before making these changes."
New Lumisena fungicide seed treatment receives PMRA registration
1 year ago
-
Growers will soon have a powerful new tool to protect against Phytophthora root rot and downy mildew. Corteva Agriscience, agriculture division of DowDuPont, today announced that the Pest Management Regulatory Agency (PMRA) in Canada has granted approval for the registration of Lumisena fungicide seed treatment.
"Lumisena is designed to help soybean growers get their crop off to a strong start, maximize early-season growth and capture higher yield potential," said Travis Schoonbaert, category leader, Seed Applied Technology at Corteva Agriscience. "Lumisena helps maximize yield potential in a variety of growing environments through enhanced vigour and emergence and is an ideal complement to any soybean variety."
Lumisena provides best-in-class protection against Phytophthora root rot, the leading soybean disease in North America. Lumisena moves within the plant to protect against multiple stages of the Phytophthora pathogen's life cycle through preventative, curative, eradicative and antisporulant activity. In multiyear, on-farm trials, Lumisena was shown to significantly improve soybean stands and plant health under Phytophthora pressure. Growers can expect Lumisena to be commercially available at 2019 planting timing.
Lumiderm insecticide seed treatment now registered for soybeans
1 year ago
-
The seed treatment technology that enhanced insect control in canola will soon be available to soybean growers.
Corteva Agriscience, agriculture division of DowDuPont, announced the Pest Management Regulatory Agency (PMRA) in Canada has granted approval for the registration of Lumiderm insecticide seed treatment for soybeans for control of bean leaf beetle and soybean aphid. Lumiderm will be commercially available for 2019 spring planting.
"Bean leaf beetle and soybean aphid are both economically significant pests of soybean, and growers have been looking for new tools to manage them," said Travis Schoonbaert, category leader, Seed Applied Technology at Corteva Agriscience. "Lumiderm provides effective, reliable control of soybean aphid and bean leaf beetle. Overall, Lumiderm offers a higher level of performance that will give growers confidence at planting time and peace of mind during the early part of the growing season."
Lumiderm seed treatment provides soybean seedlings with extended protection against bean leaf beetle and soybean aphid. Protecting vulnerable seedlings from these two damaging insects leads to more uniform and healthier plant stands, allowing the crop to achieve its maximum yield potential at harvest. Lumiderm contains a unique Group 28 insecticide that helps growers manage the threat of resistance and has a favourable environmental profile.
Alberta Agriculture's Blue Book Now Available
1 year ago
-
One of the most widely requested publications from Alberta Agriculture and Forestry (AF) is the Crop Protection publication, also known as the "Blue Book" in industry circles. Revised annually, the Blue Book includes the most comprehensive and up-to-date information on crop protection products.
"An important part of the annual update includes newly registered pesticide products," says Mark Cutts, co-editor of Crop Protection 2018 and crop specialist at the Alberta Ag-Info Centre. "This year's edition includes new additions to the four main pesticide types: herbicides, insecticides, seed treatments, and foliar fungicides. In addition to including new products, previously registered products are updated. Significant changes in some products, crops covered, and usage instructions give producers more options than ever."
"For 2018, foliar fungicides is the pesticide type with the most new registrations, continuing the trend seen in recent years of significant growth in registered foliar fungicide products," mentions Cutts. The new fungicides are registered for use on canola, cereals crops, pulse crops, and potatoes.
There are limited new registrations for seed treatments and insecticides. One new seed treatment will be available in 2018, and it is registered on a variety of cereal crops. Newly registered insecticides are available for use on cereal crops, oilseed crops, and potatoes.
"New herbicide registrations include products that can be used in pre-seed applications or in-crop applications," adds Cutts. "Pre-seed herbicides are registered for use ahead of seeding wheat or on fallow acres. New in-crop herbicide products are registered for use on wheat."
When using pesticides, it is important to be aware of pesticide resistance. It is recommended that pesticide products be selected based on chemical group and active ingredient. All pesticide products presented in the Blue Book have their chemical group and active ingredient listed. By using this information, the risk of developing pesticide resistance can be reduced.
A hard copy of the publication can be had for $12 by calling 1-800-292-5697 or ordering online www.agriculture.alberta.ca/blue.
Syngenta Canada Announces Leadership Change
1 year ago
-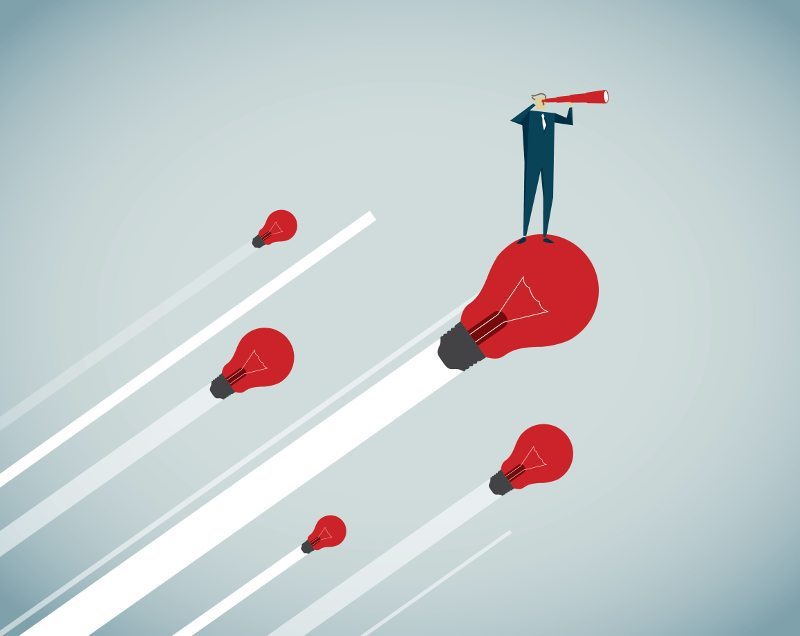 Syngenta Canada Inc. announced the retirement of Jay Bradshaw as president and territory head for Canada, and the appointment of Trevor Heck as his successor. Bradshaw's retirement takes effect at the end of May, with Heck assuming his roles effective June 1.
Jay Bradshaw leaves Syngenta as a highly respected leader in Canadian agriculture, who has headed the organization's Canadian operations for almost 17 years. His career spans some 36 years, starting as a sales representative based in Saskatoon, Sask., in the early 1980s, and including progressively more senior roles with two other companies, prior to joining Syngenta Canada in October 2001.
Over the course of his career, Bradshaw has served Canadian agriculture through his participation on numerous boards, organizations and initiatives, including as a founding director of Cleanfarms, founding director of Cereals Canada, and on the Rural Ontario Institute, Ontario 4-H Foundation, and CropLife Canada. In 2009, he was named Agri-Marketer of the Year and, in 2013, received the Queen Elizabeth II Diamond Jubilee Medal in recognition of his significant contributions to agriculture in Canada.
"I have had the good fortune to be part of what I believe is the most dynamic and one of the critically most important sectors of our economy and country," Bradshaw says. "The growing recognition of the importance and contributions of agriculture generally and plant production agriculture specifically, to address some of our most pressing challenges and realize some of our biggest opportunities is something I am proud to have been associated with over the course of my career."
Trevor Heck, began his career with a Syngenta legacy company in 1992 as a Sales Representative based in Provost, Alberta. From there, he assumed various other roles in Ontario, Saskatchewan and Alberta, followed by assignments in Australia and the United Kingdom. Heck returned to Canada in 2003, and had successive roles as District Sales Manager and Head of Key Accounts in Western Canada. Since 2011, Heck has served as the Head of Marketing with the Syngenta Canada organization.
"The team at Syngenta Canada is focused on providing crop protection and seeds innovations in support of Canadian farmers across the country's major crops, including wheat, barley, canola, corn, potatoes, pulses, soybeans, and specialty crops," Heck says. "In this new role, I look forward to continuing and advancing this work in collaboration with farmers and the broader agricultural sector to support the sector's growth and competitiveness and help realize Canada's full potential as a leader in agricultural innovation."
AFSC reduces insurance premiums
1 year ago
-
Many of Alberta's crop producers will benefit from lower crop insurance premium rates when they insure their crops with AFSC this spring.
On average, 2018 premium rates for crops are eight per cent lower than they were in 2017. The rate change for specific crops will vary depending on the actual loss experience for that crop as well as the risk area.
According to a news release from AFSC, the decrease in premium rates is a reflection of the generally good growing conditions over the past few years, which resulted in positive results for the crop insurance program. The recent experience has also translated into increased yield coverage for many producers in 2018.
The following changes have been introduced:
A 10 per cent claim deductible being introduced under the Spring Price Endorsement, which will reduce the premium rate charged to clients between 20 per cent and 30 per cent depending on the crop selected;
Aligning insurance coverage for two new wheat classes after the Canadian Grain Commission reclassified a number of wheat varieties, moving them from Canadian Prairie Spring (CPS) and Canadian Western Red Spring (CWRS) to the new Canadian Northern Hard Red (CNHR) and Canadian Western Special Purpose (CWSP) classes;
Introducing AFSC Connect, another way for AFSC clients to conduct their business. The new online platform provides producers with a number of online functionalities that include viewing and managing their account information, chatting online with Client Contact Centre staff, and conducting a number of transactions, including filing change requests to make adjustments to their crop insurance policy. The online platform was developed with the needs of AFSC clients in mind, and will continually be enhanced, and developed, to meet their changing needs.
April 30 is the deadline to apply for, make changes to or cancel insurance.