We Need to Talk About Mental Health
1 year ago
-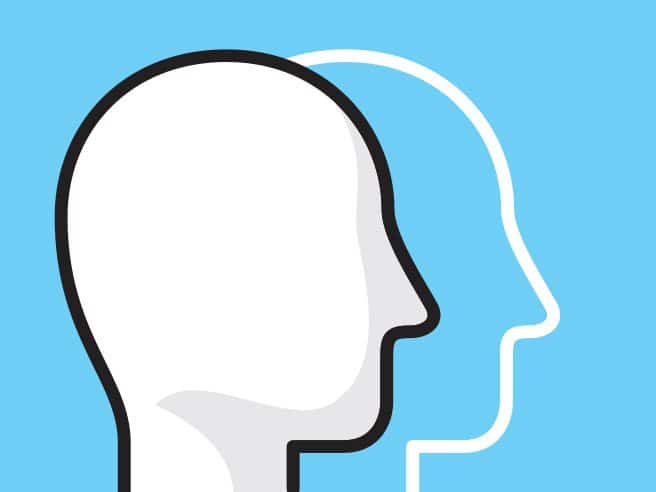 The launch of the Do More Ag Foundation is helping shed light on mental health struggles among farmers, and how we can empower ourselves to manage depression and anxiety.
Last summer, Saskatchewan farmer Kim Keller received a message on Twitter from someone she'd never met. He had just lost a farming client to suicide.
Two years earlier, through a company she co-founded, Keller was involved in a t-shirt campaign meant to raise awareness of mental health in farming. She's subsequently become known in Twitter circles for her knowledge on the topic.
"He was hoping I'd be able to help to direct him to some resources to help the family. It really bothered me that two years after we started the t-shirt campaign, nothing had really changed," she says. "There was nothing I could give him that I couldn't have given him two years prior. So I sent out a tweet saying we needed to do more for our farmers in the area of mental health."
That one tweet created a snowball effect. Keller's friend Lesley Kelly joined in the conversation and began talking about her family's own mental health journey. A seed was planted that led to the creation and recent launch of the Do More Agriculture Foundation, a not-for-profit organization focusing on mental health in agriculture across Canada. It had its formal launch at the FarmTech conference in Edmonton, Alta., in February.
Since then, Keller says an important conversation has ramped up in the agriculture community, and it's a conversation that's been a long time coming.
"We've known for years that depression, anxiety and suicide are huge issues in the agriculture community, but it's a topic people have been reluctant to talk about. Like in the rest of society, there's a lack of understanding and knowledge about mental health in agriculture."
The statistics paint a disquieting picture of just how serious an issue mental illness is in the ag community. Farmers are among the most vulnerable when it comes to mental health, according to a 2016 study from the University of Guelph. Stress, anxiety, depression, emotional exhaustion and burnout are all higher among farmers than among other groups, the survey shows. As well, Canadian farmers are more stressed than those living and working elsewhere.
The survey found 45 per cent of survey respondents had high stress. Another 58 per cent were classified with varying levels of anxiety, and 35 per cent with depression.
Overall, that's two-to-four times higher than farmers studied in the United Kingdom and Norway, says study author Andria Jones-Bitton, a professor in the university's Department of Population Medicine.
"Some of the producer comments leave little doubt about the impact their job and culture is having on them," she says.
"One said, 'We are not invincible, but we feel we must be.' Another said, 'What makes me the most upset is that I have everything I dreamed of — love, family and a farm  — and all I feel is overwhelmed, out-of-control and sad.'"
Tough and Stoic
While there's a general understanding that farmers and others in the ag community deal with mental health concerns at a high rate, what is often not so obvious is exactly why. According to Janet Smith, program manager for Manitoba Farm, Rural & Northern Support Services, it's the very thing that helps farmers to be successful that also serves as their Achilles heel when it comes to mental health struggles.
"Farmers are known for their independence, their pride, but also their resilience. Consequently, they're not great at reaching out for help," Smith says. Manitoba Farm, Rural & Northern Support Services provides telephone and online counselling to farmers and other rural Manitobans.
"We know agriculture is a very volatile industry, farming especially. You'll have ups and downs related to weather, government policy, markets, input costs, the list goes on. It impacts people in lots of different ways. The thing is, all those things are out of an individual producer's control, and when things are beyond your control and aren't going well, it can create long term levels of stress, which can put a strain on our mental wellbeing."
Iowa's Michael Rosmann is a psychologist and farmer whose life's work involves improving the mental health of the agricultural population. He experienced the 1980s American Farm Crisis firsthand, which was a precursor to his life's mission of mental health activism among the farming community.
"It was perhaps the roughest time we had in the U.S. since the Great Depression of the 1930s. We lost both farms we bought. We simply couldn't manage everything," he says.
"By 1990, things had improved for me farming-wise, but in a moment of haste I stuck my foot in a combine and lost the toes on my right foot. That was a life-changing event, because it taught me that maybe I was trying to do too much — and sometimes maybe for the wrong reasons, as well."
Rosmann, who received his PhD in clinical psychology from the University of Utah, is the founder of AgriWellness Inc., a nonprofit organization that operates in seven states, and is similar to Manitoba Farm, Rural & Northern Support Services.
Rosmann says it's not just the fact that agriculture is inherently stressful which makes things difficult for those involved in it. Common behaviours that farmers exhibit often cause or exacerbate depression and anxiety, he adds.
"We know that farmers, especially during harvest, don't get enough sleep. They work almost around the clock. When we are deprived of sleep, we are more dangerous to ourselves and others. Ten hours of accumulated sleep deficiency makes our reaction time and our judgment similar to what it is when have a blood alcohol level of .08," he says.
"It's not just that farming is hard work. It often doesn't pay enough to cover all the bills, depending on commodity prices, weather and so forth. In the U.S., 80 per cent of farms have an off-farm source of income to supplement what is earned from cropping or livestock production. There aren't many professions in which that is the case, where people undertake other activities in order to maintain their first choice for a way of life."
Rosmann has developed a theory to attempt to explain why farmers work themselves to the point where they compromise their mental health.
Humans have a basic drive to acquire sufficient territory to produce the food and shelter required by their families and communities. This genetically programmed instinct impels farmers to hang onto their land at all costs. This "agrarian imperative" drives farmers to work incredibly hard, to endure unusual pain and hardship and to take uncommon risks.
Kim Keller of the Do More Agriculture Foundation says that sort of drive is what defines most people in agriculture, but it can lead to psychological difficulties like depression.
"We view ourselves as tough and stoic. We don't talk about our feelings and we don't think we should need help," Keller says.
Foundation co-founder Lesley Kelly agrees. She and her husband, Matt, have a 6,000-acre family farm in Saskatchewan. Over the years, after struggling with mental health challenges of their own, they've come to realize that a successful harvest hinges on the general wellbeing of the farmer.
"Growing up I thought I was very resilient, but as you mature, you realize it's important to deal with your feelings and be open about them," Kelly says. "Not only that, but we can't be afraid to say, 'OK, I need some help. I can't do this on my own.'"
Getting Help
Getting professional help for mental health concerns can be challenging for people in rural areas.
"It's no secret that mental health resources in rural areas aren't plentiful. They tend to be more urban-based, which for many farmers can be an all-day trip," Keller notes.
Adding to the challenge is the fact that Canada's healthcare system doesn't offer coverage for mental health treatment the same as it does for physical health ailments, notes Michael Landsberg, a well-known sports journalist and one of Canada's most vocal advocates for mental health awareness. He hosted TSN's Off The Record for 18 seasons and now operates #SickNotWeak, a mental health charity.
In recent months, the agriculture community has reached out to him to speak at events like the Grain World Conference held in Winnipeg, Man., last November.
"All other areas of medicine have caught up with the times. As times change, so does treatment of physical illness. You can't say the same for mental illness. When someone says, 'I've ceased to be living; I have lost the ability to experience joy,' to me that's a medical emergency. But it's often not seen as that," Landsberg says.
"I'm shocked at just how backward we can be as a society when it comes to looking at mental health. The broken system we have is a reflection of the stigma associated with it."
Battling the stigma surrounding mental illness was the driving force behind the formation of #SickNotWeak. Landsberg is just one of many people standing up to help provide new resources for people who need help — resources that are easy to access, provide effective coping strategies for people who are struggling, and are free.
The hotline operated by Manitoba Farm, Rural & Northern Support Services provides free, confidential counselling services designed to help the affected person deal with what they are feeling at that moment, notes Smith.
"We work from an empowerment model. We know the caller knows their life better than anyone else does. We start with where they are at — not going too far into the future, not delving too far into the past — helping them to create a picture that's more hopeful and put in place some coping mechanisms that will assist them," Smith says.
"They may be coached to pay attention to their breathing. Are they sleeping? What are they doing to take care of their basic needs? Eating healthy, exercising, reducing alcohol and caffeine intake, having more contact with people who love and support them and not isolating themselves — all those things are very helpful in helping combat depression and anxiety."
Rosmann emphasizes that giving people coping strategies they can use at home is key to ensuring long-term success when dealing with mental health concerns. He says the telephone hotline operated by Smith and her team is a perfect example of how farmers and others in agriculture can be empowered to take their mental wellbeing into their own hands.
"The idea is to provide education to farm and ranch people about how we can manage ourselves, because if we are well adjusted and manage our anxiety and depression, we can function optimally as farmers."
Smith says the hotline's counsellors, who are farmers as well as professional counsellors, have in-depth knowledge of the unique challenges faced by farmers. They will help the caller determine whether they need to seek additional professional help, be it a visit to their doctor or to a licensed therapist.
"When people do reach out to us for help, they will experience someone who's there to listen without judgement about whatever the issue is," Smith says, and adds that picking up the phone can be the first step to recovering from mental health challenges. People can also call the hotline on behalf of a loved one who may not be willing are able to call themselves.
"Stress can change your behaviour. You might be drinking more, behaving recklessly, having anger issues. It can affect your relationships with your family and community. It's hard, but it's crucial to break through that stigma and address some of the underlying stress levels before it reaches that point where a person's sense of hopelessness overtakes them, and they no longer have a desire to live."
Reducing Stigma
Rosmann is attempting to fight that stigma by eliminating the word "mental" from the discussion. He prefers the word "behavioural" when talking about psychological struggles.
"The word 'mental' carries a stigma with it. The word 'behavioural' does not. It's controlling how we behave that puts us in charge of managing our feelings. The term behaviour is not only more understandable, but we generally don't shy away from it like we do with the word 'mental'."
Best of all, talking about "behavioural health" as opposed to "mental health" helps people realize that taking charge of their struggle with depression and anxiety is within their own grasp, and not just the purview of doctors.
"Anyone can help us change our behaviour for the better. It can be an agronomist, our friends, our family, anybody. They may not be a licensed professional, but they can help us change for the better."
Keller says the recent launch of the Do More Agriculture Foundation is only the beginning of a conversation that will go on for years within the ag community. While she says things are improving with regard to breaking down the stigma associated with mental illness in agriculture, there's a long way to go to help farmers get the help they need if struggling.
"We're working to create an environment where we want every producer to feel encouraged to take care of their emotional wellbeing," Keller adds.
Nutrien Announces Launch of Newly Branded Retail Business to Nutrien Ag Solutions
1 year ago
-
Nutrien Ltd.  announced the launch of its newly branded retail business, Nutrien Ag Solutions™. The name Nutrien Ag Solutions™ will align the retail businesses across the globe and strengthen the long-term mission of helping growers to increase food production in a sustainable manner.
"Our goal is to create a consistent global Agriculture Brand that represents value and productivity for our customers," said Chuck Magro, President and CEO of Nutrien. "As the leading provider of crop inputs, services and solutions, Nutrien Ag Solutions™ will continue to work side by side with our grower customers to maximize crop production and their returns."
The name change will apply to all offices and operating facilities in North and South America that hold the names: Crop Production Services, Agroservicios Pampeanos and Utilfertil. The official change to Nutrien Ag Solutions™ will begin on July 1, 2018.
"We're extremely proud of the retail organization we've built," said Mike Frank, President of Nutrien Retail. "To ensure we meet our grower customers' evolving needs, we will continue to partner with key suppliers and to invest in best-in class technology, platforms and tools.  We will have more news on our enhanced digital platform and other investments in the coming months."
St. John's, B.C. and Israeli companies collaborate to breed new pot strains
1 year ago
-
A St. John's entrepreneur is working with two other companies to launch an operation in Newfoundland that will focus on developing different strains of cannabis and hemp.
Chris Snellen is the founder of CEPG Systems, which designs controlled-environment plant-growth systems and currently operates a hydroponic grow operation in the city's east end that cultivates lettuce, mushrooms and other plants.
He's now partnering with Future Farm Technologies of B.C. and Rahan Meristem, an Israeli company, to start a hemp breeding program in St. John's.
The project will focus on growing new cannabis strains specifically tailored for specific medical and commercial uses.
The collaboration between the three companies will go ahead once they get a dealer license from Health Canada, which will  allow them to start doing research and development on new cannabis strains.
The plan isn't to start producing large quantities of smokeable pot, but to develop the strains themselves as small amounts of cannabis leaf tissue, which will ideally be sold as intellectual property to licensed producers around the world.
Snellen said the plan is to eventually produce new strains that can be used for both medical, industrial and recreational use. He hopes to have some ready by this time next year.
Source: CBC
Safe Transport of Farm Equipment in Alberta Manual
1 year ago
-
This newly revised manual is for farm owners and workers transporting agricultural equipment on public roads. In addition to driving tips, advice on increased visibility and common dangerous situations including power lines, the manual outlines requirements specified in the Traffic Safety Act.
Use this publication to help you:
identify farm equipment hazards on public roads
prevent these hazards by making farm equipment safe and visible
understand and apply the regulations on highway transport of farm equipment as set out under the Traffic Safety Act
Safe Transportation of Farm Equipment in Alberta is a joint project between Alberta Agriculture and Forestry (Farm Safety Program), and Alberta Transportation (Vehicle Safety Section).
To get a hard copy of Safe Transportation of Farm Equipment in Alberta, you can order a manual from AF. You can also download an electronic version in PDF format.
CSGA Survey: Changes to Standards for 2019 and 2020
1 year ago
-
As part of its Strategic Plan 2017-2023, the Canadian Seed Growers' Association committed to modernizing its seed crop production standards to meet the challenges of new technology, new market demands and new production realities while systematically involving membership in an ongoing review of Circular 6.
As part of its Strategic Plan implementation, CSGA recently published changes to its seed crop production standards for the 2018 growing season. These changes stemmed from the first phase of the CSGA's Circular 6 Modernization Project initiated in Fall 2017. You can view the CSGA's Circular 6 as well as the recently published changes to it at http://seedgrowers.ca/seed-growers/regulations/ . For the most part, these changes involve adjustments for which there was widespread agreement.
The second phase of the Circular 6 Modernization Project is now underway and is focused on some of the more challenging issues facing seed crop production and certification. These issues will require additional research and analysis to determine whether further adjustments are required. The CSGA requires your input to ensure they are focused on the right issues.
To provide your input, complete the new survey available on the SeedTALK platform. It is entitled 'Circular 6 Modernization: Survey on Possible Changes for 2019'. The survey closes on April 13, 2018.
Importing Pesticide-Treated Seeds
1 year ago
-
Health Canada has provided information to help importers of seed pre-treated with pesticides. Specifically, Health Canada is helping importers understand their responsibilities under the Pest Control Products Act (PCPA) and Regulations (PCPR).
Seeds that are pre-treated with pesticides are considered pest control products under the PCPA and are illegal to import unless both the a) active ingredient and b) seed treatment product are registered in Canada for the purpose of treating the seed.
Because of this, importers of pesticide-treated seeds must provide an import declaration that contains:
The name of the pest control product,
The name of the active ingredient, and
The amount of seed being imported.
This declaration can be provided in the Goods Description field of the "eManifest "system used by the Canadian Border Services Agency until their newer Integrated Import Declaration / Single Window  (IID/SW) system is implemented in the spring of 2018.
The importer is also responsible for ensuring that all imported pesticide-treated seed is labelled properly, whether it be bagged or in bulk shipments, and that the imported seed is only treated with the pesticides included in the declaration.
If an importer has questions about their obligations under the PCPA, they can contact PMRA's Pest Management Information Service (E-mail: [email protected], Telephone: 613-736-3799) or their local Regional Pesticide Officer.
Source: CSGA
Recover PO4 Inoculant Improves Phosphorus Fertility Management
1 year ago
-

BrettYoung Seeds Limited announces the launch of Recover PO4 phosphate solubilizing inoculant for Canada.  The active ingredient in Recover PO4, Penicillium bilaii, is the same proven phosphorus fertilizer efficiency technology that thousands of Canadian farmers have used in products like TagTeam and JumpStart.
Used as part of an overall phosphorus fertility program, Recover PO4 improves access to and makes more efficient use of phosphorus from both fertilizer and soil sources.
"The introduction of Recover PO4 fits with our core strategy of providing innovative seed and seed related products to help farmers grow in every way," says Eric Gregory, marketing director of BrettYoung Seeds in Winnipeg, Man. "Recover PO4 strongly complements our portfolio of world-class crop input solutions including BrettYoung brand canola and forage seed and Elite brand corn and soybean seed."
Recover PO4 is being introduced in a convenient liquid formulation as compared to other Penicillium bilaii products, allowing commercial applicators and farmers to easily apply with their everyday seed-treating practices without the need to solubilize with water first.  It is registered on alfalfa, canola, chickpeas, corn, dry beans, lentils, peas, soybeans, and spring and winter wheat.
"The convenient liquid formulation will allow more farmers to utilize this proven technology to grow bigger, healthier crops," says Gregory.
Will Pot Slow Demand for Barley Varieties?
1 year ago
-
With the Trudeau government poised to fulfill its pledge to legalize marijuana, questions are being raised about what this could mean for alcohol sales in Canada.
Reports in recent months are predicting Canada's beer market will take a hit when recreational marijuana becomes legally available. Is this a cause for concern for malt barley, a key ingredient in making beer?
Peter Watts is the managing director of the Winnipeg-based Canadian Malting Barley Technical Centre, a non-profit organization set up to provide technical assistance to the malting barley and brewing industries. He's among those in the malting barley business who don't view legalized pot as a significant threat.
"I believe it will have a minimal impact on malting barley production and demand for Canadian malting barley," he says.
While Watts feels it's too early to tell what the long-term fallout of legalized cannabis on the beer industry might be, he thinks its impact on beer sales would have to be "pretty significant" to affect Canada's malting barley industry. That's because it relies so heavily on exports.
Similarly, Watts doesn't anticipate there being much effect on plant breeding efforts to produce better varieties and other R&D initiatives for the crop.
"In most grain products, Canada is by far and away a net exporter and that's true in the case of our malting barley, where the bulk of the production is sent to other countries, either in the form of bulk malting barley or in the form of processed malt," he says.
According to Watts, only about a sixth of malting barley grown in this country is used in Canada. Because of that, he says, a decline in domestic beer consumption would likely have a fairly limited impact on the nation's malting barley production.
Brent Johnson, a malt barley grower near Strasbourg, Sask. who's also the vice-chair of Saskatchewan Barley Development Commission, agrees.
"If beer sales were to decline, which would require less malt, that would have an impact," he says. "But Canada isn't the biggest market for our malt barley — it's only a small portion of it."
Johnson says another key consideration is the majority of the malting barley grown in Canada isn't actually used to produce the malt necessary for beer production — most of it is used as feed for beef cattle and other livestock.
"Only a small portion of what we grow is accepted for malt," says Johnson, who estimates this accounts for around 20 per cent of total malt barley production.
For these reasons, both Johnson and Watts believe legalized pot likely wouldn't affect malting barley seed sales all that much, at least in the short term.
Johnson believes if there was a reduction in malt uptake due to lower beer consumption in Canada, it could affect malting barley R&D down the road, although the impact likely wouldn't be huge.
"I don't see it in the short-term, though," he says. "I haven't been shown any evidence yet that's really going to make me concerned."
Migrating to Marijuana
Exactly how legalized pot would affect Canada's beer market and demand for malt barley varieties, both initially and over the long term, has been the subject of much speculation.
A study by Canadian business consulting firm Deloitte posits that the legalization of marijuana would cut into beer and other alcohol sales across Canada.
According to Recreational Marijuana: Insights and Opportunities, about 80 per cent of current cannabis consumers rarely or never mix the drug with alcohol. The study also indicates marijuana users are also drawn to drug for the same reason people choose alcohol — to have fun or help connect with others.
"Taken together, these two findings suggest a potential for some current beverage alcohol consumers to migrate away from that category and toward marijuana when it becomes legal," the study states.
Deloitte vice-chair Mark Whitmore, who co-authored the report, says 5,000 Canadians were interviewed for the study, which predicts up to 39 per cent of Canadian adults would be consuming cannabis (some regularly but others infrequently) when it becomes legal.
The report's findings were also based on data from U.S. states where recreational marijuana has been legalized.
"Marijuana is going to have an impact on the alcohol industry here," he says. "The data [in the U.S.] shows that as cannabis comes onto the market, it does start to erode away market share, particularly in beer."
Peter Schwartz is a consultant with Anderson Economic Group, a business consulting firm in New York. He predicts that in the first year of legalization, recreational cannabis would drain $70 million from Canada's beer market, worth about $9.2 billion.
That's only a small portion — less than one per cent of the total beer market — but that number would rise in subsequent years as marijuana use expands in Canada, according to Schwartz.
"Because of the infancy of the cannabis products industry, it's going to take some time to grow," says Schwartz, adding that it would be up against a very well established beer industry as well as strong wine and spirits sectors in Canada. Over time, however, he expects sustained growth for the marijuana market and says it could happen quickly.
Schwartz based his projections on alcohol sales in U.S. states where recreational marijuana is either fully or partially legalized. Factors in Canada such as spending patterns, income and demographic data were also taken into account.
Supporting the Growth of Canada's Seed Industry
1 year ago
-
The federal government is investing over $760,000 through Growing Forward 2 programs to help the Canadian seed industry improve and enhance the certification of seed crops, identify and assess risks and opportunities facing the industry, and expand seed trade in global markets.
The Canadian Seed Growers' Association (CSGA) will receive $499,814 under Growing Forward 2's AgriRisk program to better understand the risk and opportunities within the seed system and develop options for the future. CSGA will receive an additional $203,400 under the AgriMarketing program, Assurance Systems stream to modernize seed production standards and guidelines.
The Canadian Seed Trade Association (CSTA) will receive $65,154 under the AgriMarketing program, Market Development stream to help build Canadian seed innovation and trade and break down barriers to trade.
In a news release, Doug Miller, managing director of certification and technology services with the Canadian Seed Growers' Association, said the CSGA is grateful to Agriculture and Agri-Food Canada (AAFC) for the AgriMarketing funds "which will ensure Canada retains its strong reputation as a leader in seed certification through the modernization of official seed crop regulations.
"On behalf of the Seed Synergy partners, CSGA also thanks AAFC for their AgriRisk contribution which supports the Seed Synergy Collaboration Project, an industry-led collaboration which will draft a proposal for a next-generation seed system for Canada."
The Seed Synergy partners include the Canadian Seed Growers' Association, the Canadian Seed Trade Association, the Canadian Seed Institute, the Commercial Seed Analysts Association of Canada, the Canadian Plant Technology Agency and CropLife Canada. "By supporting the seed industry, AAFC is demonstrating support for what we believe in: a growing, innovative, profitable and internationally competitive Canadian agricultural sector supported by seed quality assurance and genetic traceability," added Miller.
According to Dave Carey, executive director with with the Canadian Seed Trade Association, the funding assists the association in being engaged on the global level by attending international meetings of the International Plant Protection Convention, the International Seed Federation and the Seed Association of the Americas.
"A strong Canadian presence abroad is key for helping our members expand market access and work through non-tariff trade barriers," said Carey in a news release. "The funding also allows us to work with experts on projects that provide our members with the tools they need to increase their exports."
Canada's seed industry is respected and recognized worldwide for its high quality, safe and available seed for planting, providing families with quality food. The industry provides close to 60,000 jobs, contributes more than $5 billion to the Canadian economy and has strong export markets helping to achieve the government's objective of expanding agricultural exports to $75 billion by 2025.
Ag robot speeds data collection, analyses of crops as they grow
1 year ago
-
A new lightweight, low-cost agricultural robot could transform data collection and field scouting for agronomists, seed companies and farmers.
The TerraSentia crop phenotyping robot, developed by a team of scientists at the University of Illinois (U of I), will be featured at the 2018 Energy Innovation Summit Technology Showcase in National Harbor, Maryland, on March 14.
Traveling autonomously between crop rows, the robot measures the traits of individual plants using a variety of sensors, including cameras, transmitting the data in real time to the operator's phone or laptop computer. A custom app and tablet computer that come with the robot enable the operator to steer the robot using virtual reality and GPS.
TerraSentia is customizable and teachable, according to the researchers, who currently are developing machine-learning algorithms to "teach" the robot to detect and identify common diseases, and to measure a growing variety of traits, such as plant and corn ear height, leaf area index and biomass.
"These robots will fundamentally change the way people are collecting and utilizing data from their fields," said U of I agricultural and biological engineering professor Girish Chowdhary. He is leading a team of students, engineers and postdoctoral researchers in development of the robot.
At 24 pounds, TerraSentia is so lightweight that it can roll over young plants without damaging them. The 13-inch-wide robot is also compact and portable: An agronomist could easily toss it on a truck seat or in a car trunk to transport it to the field, Chowdhary said.
Automating data collection and analytics has the potential to improve the breeding pipeline by unlocking the mysteries of why plant varieties respond in very different ways to environmental conditions, said U. of I. plant biology professor Carl Bernacchi, one of the scientists collaborating on the project.
Data collected by the crop-scouting robot could help plant breeders identify the genetic lineages likely to produce the best quality and highest yields in specific locations, Bernacchi said.
He and Stephen P. Long, a Stanley O. Ikenberry Endowed Chair and the Gutgsell Endowed University Professor of Crop Sciences and Plant Biology at Illinois, helped determine which plant characteristics were important for the robot to measure.
"It will be transformative for growers to be able to measure every single plant in the field in a short period of time," Bernacchi said. "Crop breeders may want to grow thousands of different genotypes, all slightly different from one another, and measure each plant quickly. That's not possible right now unless you have an army of people – and that costs a lot of time and money and is a very subjective process.
"A robot or swarm of robots could go into a field and do the same types of things that people are doing manually right now, but in a much more objective, faster and less expensive way," Bernacchi said.
TerraSentia fills "a big gap in the current agricultural equipment market" between massive machinery that cultivates or sprays many acres quickly and human workers who can perform tasks requiring precision but move much more slowly, Chowdhary said.
"There's a big market for these robots not only in the U.S., where agriculture is a profitable business, but also in developing countries such as Brazil and India, where subsistence farmers struggle with extreme weather conditions such as monsoons and harsh sunlight, along with weeds and pests," Chowdhary said.
As part of a phased introduction process, several major seed companies, large U.S. universities and overseas partners are field testing 20 of the TerraSentia robots this spring through an early adopter program. Chowdhary said the robot is expected to become available to farmers in about three years, with some models costing less than $5,000.
The robot is being made available to crop scientists and commercial crop breeders for the 2018 breeding season through EarthSense Inc., a startup company that Chowdhary co-founded with Chinmay P. Soman.
A former National Science Foundation postdoctoral fellow at the university, Soman is the chief executive officer of EarthSense, which is based at the U of I Research Park and comprises a growing team of engineers and computer scientists.
Source: University of Illinois at Urbana–Champaign