German breeders develop 'open-source' plant seeds
3 years ago
-
There's open-source software, open-source pharma research, and open-source beer. Now, there are open-source seeds, too.
Breeders from Göttingen University in Germany and Dottenfelderhof agricultural school in Bad Vilbel, Germany, have released tomato and wheat varieties under an open-source license. Their move follows similar schemes for sharing plant material in India and the United States, but is the first that provides legal protection for the open-source status of future descendants of plant varieties.
The idea behind the open-source license is that scientists and breeders can experiment with seeds—and improve them—unimpeded by legal restrictions. The license "says that you can use the seed in multiple ways but you are not allowed to put a plant variety protection or patent on this seed and all the successive developments of this seed," says agricultural scientist Johannes Kotschi, who helped write the license last year. Kotschi manages OpenSourceSeeds for the nonprofit Agrecol in Marburg, Germany, which announced the tomato and wheat licensing in Berlin in late April.
Since then, university, nonprofit, and organic breeders have expressed interest in issuing open-source licenses for their hop, potato, and tomato varieties, Kotschi says. Many have also requested the open-source tomato seeds, he adds. People have been breeding plants in search of desirable features, such as drought- and pest-resistance, for millennia. But until 1930, when the United States began applying patent law to plants, there was little a breeder could do to assert ownership over a new variety.
Since then, a flurry of protections, including patents and a special intellectual property system for crops called "plant variety protection," has begun to block the way for researchers trying to breed new varieties, open-source advocates say. Developing the famous Golden Rice, for example, required so-called humanitarian exemptions to plant patents. As a result of mergers, plant intellectual property is in the hands of a shrinking number of companies.
International agreements on plant variety protection include a so-called breeder's exception that allows for research—but breeders who use it to develop a new commercial variety have to pay royalties to the owner of the protected variety. And patents are even more restrictive, says Niels Louwaars, director of Plantum, a plant breeder's association in Gouda, the Netherlands: "When one trait in a plant is patented, you are in principle not allowed under the research exemption to use such materials for further breeding," he says.
The recent German licensing action circumvents those problems. Anyone can use the varieties, so long as they do not prevent others from conducting research on derivatives; all of the plant's future descendants are also in a "commons."
An allied U.S. group called the Open Source Seed Initiative (OSSI) tried for several years to write a similar binding license but concluded in 2014 that it was too unwieldy to gain widespread acceptance among breeders and seed companies, says plant geneticist and OSSI Executive Director Claire Luby of the University of Wisconsin in Madison. Because patents play a bigger role in plant intellectual property in the United States, breeders are more hemmed in than in Europe. Instead, OSSI now encourages supporters to make and follow a "pledge" to keep new varieties and derivatives open.
Organic seed company Fruition Seeds in Naples, New York, has taken a carrot population Luby and colleagues put into the commons and begun breeding it to create a sexually reproducing variety, Luby says. Luby has also sent out open-pledged carrot seeds to university researchers over the last couple years.
There's a similar development in India, where agriculture scientist GV Ramanjaneyulu of the Centre for Sustainable Agriculture in Hyderabad has organized an open-source network that has bred and shared eight varieties of rice, wheat and pulses. That may seem superfluous, because Indian law does not recognize patents on plants or plant traits at all. But a much-debated seed law pending since 2004 could change that. "We are trying to prepare for the future," Ramanjaneyulu says. "Conditions should be much simpler and easier for sharing."
But Louwaars cautions that a complete shift to an open-source system would harm innovation. Commercial breeders, the main producers of economically important new crop varieties, can't use open-source seeds because they would not be able to claim royalties for any varieties they develop from them. If too many seeds were in the open source–only commons, they would be "killing the business model," Louwaars says. Many universities would also lose out if they could no longer charge royalties for plant traits or breeding tools.
How much of an impact the various sharing systems have remains to be seen. For now, it's best to experiment with them in different legal systems, Ramanjaneyulu says: "Let each nation decide, and let's learn from each other."
Source: Science magazine
Wheat Midge Tolerance Gene Detected in Soft White Wheat
3 years ago
-

Through recent advancements in marker technology, SeCan recently discovered that the majority of the soft white wheat varieties grown in Western Canada contain the Sm1 trait for midge tolerance – and for this reason they will require stewardship. The Midge Tolerant Wheat Stewardship Team provides the background and an explanation of why stewardship is necessary:
Sm1, the only known gene that confers tolerance to wheat midge, was first identified in soft red winter wheat varieties. In the late 1990s, Canadian public breeders worked to cross this naturally occurring trait into red spring wheat (CWRS and Extra Strong) for the benefit of western Canadian producers. These first products were launched in spring 2010 (AC Unity VB, AC Goodeve VB, AC Glencross VB).
Since that time, over 20 varieties of Midge Tolerant Wheat have been registered in many classes, including CWRS, CPSR, CWES, CWAD, and GP/SP.
As Sm1 products neared commercialization, entomologists agreed that the risk of midge becoming resistant to the trait was highly likely. They suggested a stewardship plan incorporating an interspersed refuge (10 per cent of a susceptible variety) was necessary to preserve the useful life of the Sm1 trait.
First evidence of Sm1 in soft white spring (SWS) wheat varieties came from field tests from the General Purpose Co-op during the 2015 growing season – conducted by the Agriculture & Agri-Food Canada (AAFC) Manitoba wheat midge program (Curt McCartney and Sheila Wolfe), and the University of Manitoba midge program (Alejandro Costamagna, Ian Wise, and Roxanne Georgison). These varieties were identified as midge resistant based upon dissection of wheat spikes.
In 2016, in coordination with SWS Breeder Dr. Harpinder Randhawa, the entire SWS Co-op was tested. The data was all based on dissection of spike samples from the Co-op field tests.
Also, in 2016, Dr. Curtis Pozniak from the Crop Development Centre (CDC) at the University of Saskatchewan, tested a marker for Sm1 on
Wheat Co-op entries. This was done to see if his DNA marker accurately predicted the field-based phenotype (i.e. kernel damage).
The DNA marker developed by CDC was done in conjunction with researchers at AAFC. To date, the marker results appear to match the results from the spike dissections.
Based on the work above, the following varieties carry Sm1 and are midge tolerant: AAC Awesome (CWSP), AAC Chiffon, AAC Indus and AC Sadash. AAC Paramount is suspected to carry Sm1 but needs to be confirmed by field test in 2017.
AC Andrew has been tested by marker and in the field, and does not contain Sm1. For this reason it will be an appropriate refuge for all tolerant varieties.
Why Stewardship Now?
If Sm1 varieties have been grown in other regions without a refuge, why do we need a refuge in Western Canada? Other regions, such as the UK and Eastern U.S., do not have a large acreage of wheat in rotation. In Western Canada, the traditional fit for SWS wheat was the irrigation area of southern Alberta – this area typically has little to no midge pressure. However, in the last seven to eight years, we have seen growth in soft white acres into non-traditional areas to supply the feed and ethanol market. In comparison to other classes, the SWS acres are relatively small. This is fortunate, but still needs to be addressed.
The fact we have been growing SWS without a refuge puts the Sm1 trait at risk. Midge tolerant wheat saves producers $40-60 million per year ($36 per acre). There are no replacement tolerance genes. "There is No Plan B."
For this reason we need to act as quickly as possible to put a stewardship plan in place for the benefit of all wheat producers (not just soft white).
The Stewardship Plan
Seed growers will add refuge to all future seed stocks released of AAC Awesome, AAC Paramount (once field results confirm resistance), AAC Indus, AAC Chiffon and AC Sadash.
Varieties that have not yet been released have limited volumes. Remediation will be a much greater challenge for a variety like AC Sadash that is currently grown on several hundred thousand acres, making up over half of the total SWS acres.
For AC Sadash there were two options to protect Sm1: 1) Work with SeCan members and the industry to add refuge to all seed stocks available, as soon as realistically possible; 2) Deregister AC Sadash to remove it from the system, and replace it with the new products that have refuge blended in.
SeCan has decided it is in the best interests of the industry that AC Sadash remain available – and trust the industry will be willing to participate in implementing a stewardship plan.
The hope is that growers will "do what is right" to protect the trait for the benefit of future generations of wheat producers.
How Can You Prevent Creating Resistance?
If you grow one of these SWS varieties, add a refuge: one bushel of AC Andrew to every nine bushels of tolerant SWS variety.
If you're unable to add the refuge, spray insecticide to eliminate the possibility of resistant midge (until you are able to add refuge).
In the near future, we hope to have the Sm1 marker commercially available. This will give us the opportunity to monitor farm level samples of AC Sadash for the appropriate level of refuge to ensure the stewardship is being followed.
Barley Genome Sequenced
4 years ago
-
A team of researchers at the University of California, Riverside are among a group of 77 scientists worldwide who have sequenced the complete genome of barley, a key ingredient in beer and single malt Scotch. The research, 10 years in the making, was just published in the journal Nature.
"This takes the level of completeness of the barley genome up a huge notch," said Timothy Close, a professor of genetics at UC Riverside. "It makes it much easier for researchers working with barley to be focused on attainable objectives, ranging from new variety development through breeding to mechanistic studies of genes."
The research will also aid scientists working with other cereal crops, including rice, wheat, rye, maize, millet, sorghum, oats and even turfgrass, which like the other food crops, is in the grass family, Close said.
Barley has been used for more than 10,000 years as a staple food and for fermented beverages, and as animal feed.
It is found in breakfast cereals and all-purpose flour and helps bread rise. Malted barley gives beer colour, body, protein to form a good head, and the natural sugars needed for fermentation. And single malt Scotch is made from only water and malted barley.
The report in Nature provides new insights into gene families that are key to the malting process. The barley genome sequence also enabled the identification of regions of the genome that have been vulnerable to genetic bottlenecking during domestication, knowledge that helps to guide breeders to optimize genetic diversity in their crop improvement efforts.
Ten years ago, the International Barley Genome Sequencing Consortium, which is led by Nils Stein of the Leibniz Institute of Plant Genetics and Crop Plant Research in Germany, set out to assemble a complete reference sequence of the barley genome.
This was a daunting task, as the barley genome is almost twice the size of the human genome and 80 per cent of it is composed of highly repetitive sequences, which cannot be assigned accurately to specific positions in the genome without considerable extra effort.
Multiple novel strategies were used in this paper to circumvent this fundamental limitation. Major advances in sequencing technology, algorithmic design and computing made it possible. Still, this work kept teams around the world – in Germany, Australia, China, Czech Republic, Denmark, Finland, Sweden, Switzerland, United Kingdom and the United States – occupied for a decade. This work provides knowledge of more than 39,000 barley genes.
Alcoholic beverages have been made from malted barley since the Stone Age, and some even consider this to be a major reason why humankind adopted plant cultivation, at least in the Fertile Crescent, where barley was domesticated.
During malting, amylase proteins are produced by germinated seeds to decompose energy-rich starch that is stored in dry grains, yielding simple sugars. These sugars then are available for fermentation by yeast to produce alcohol. The genome sequence revealed much more variability than was expected in the genes that encode the amylase enzymes.
Barley is grown throughout the world, with Russia, Germany, France, Canada and Spain being among the top producers. In the United States, barley is mainly grown in the northwest. Idaho, Montana and North Dakota are the leading producers.
Source: UC Riverside
PGDC on the Cutting-Edge
4 years ago
-
Gene editing and climate change were major topics on the agenda at this year's meeting of the Prairie Grain Development Committee.
When federal research scientist Tom Fetch opened a copy of National Geographic a few months ago, he knew then what the topic of this year's Prairie Grain Development Committee (PGDC) annual meeting would be.
"The article was about DNA, and it talked about CRISPR and gene editing. We're all aware of biotech and GMO, but this is being heralded as something cutting-edge and really different," Fetch said.
Taking place Feb. 27 to March 2 in Winnipeg, the PGDC devoted its annual plenary session to the issue of gene editing and climate change, which both have an impact on what members of the committee do.
The PGDC acts as a forum for the exchange of information relevant to the development of improved cultivars of grain crops for the western Canadian prairies, and advises regulatory agencies about legislation and regulations governing grain breeding, cultivar production, and sector development.
This year, 43 cultivars in four different crop categories were recommended for registration, delivering even more options for stakeholders throughout the agriculture sector and beyond.
The plenary session, featuring four speakers, helped frame discussion around what the future might hold and how various crops could be affected. Fetch says gene editing is something that has the potential to take breeding to a whole new level, and have a big impact on the PGDC.
"Is it going to revolutionize what our breeders do? I'd say yes," he says.
Tweaking the Genome
Focusing on new gene editing tools, Agriculture and Agri-Food Canada researcher Stacy Singer highlighted how revolutionary they really are in terms of altering plant genes, while not creating actual GMOs in the process.
"We're talking about targeted mutations done in a highly specific manner," she said in reference to technologies like clustered regularly interspaced short palindromic repeats (CRISPR), which allows researchers to edit plant genes without introducing any foreign genetic material, something Singer noted is a big reason behind public opposition to GM technology.
"[CRISPR] yields genetic alterations indistinguishable from those obtained through conventional breeding approaches. Theoretically one would think this means they should be regulated the same as conventionally bred crops, but that's not necessarily the case."
Speaking to the regulatory angle, Canadian Food Inspection Agency plant biosafety management analyst Heather Shearer said Canada's regulatory system favours new gene editing technologies like CRISPR.
"We're on the cusp of exciting times in agricultural biotech. The question for me as a regulator is, 'Is our system up to the challenge?' I feel we do have the flexibility to roll with the times," she said.
"We take a case-by-case approach. Each product is different — we don't have a prescriptive system where we say, 'If you use gene editing, you're going to be regulated.' It gives a lot of flexibility, but it does create uncertainty for people creating new varieties."
However, she noted that some of the most important advances in plant breeding have really just been about combining existing traits in useful ways and improving yields by bringing the best traits together.
"Gene editing can be used to do this. You can in theory rearrange a genome to link useful traits together. That might not be regulated by [the federal government]. If all you've done is rearrange a genome, there's nothing new there, and we shouldn't be involved."
But just because something isn't regulated, doesn't mean there won't be public opposition. Francis Kirigwi, secretary for the PGDC's Prairie Recommending Committee for Wheat, Rye and Triticale (PRCWRT), said technology involving the genome has received enough public opposition that it remains to be seen how open consumers will be to new breeding techniques.
"At what point will the public come to accept a modification in a staple crop like wheat? It's a big question, whether the public consensus will be for us to go in that direction. CRISPR may help to persuade a lot of people," he said.
There is still a lot of work to be done, Kirigwi noted, and added it's not as simple as using CRISPR to go in and make tweaks to the wheat genome to create exciting new varieties. The recent mapping of the wheat genome (done with the help of PRCWRT chair Curtis Pozniak) will no doubt help, he said, but researchers have a ways to go.
"You still have to identify the genes you want to edit. There is still a lot we don't understand," he said.
Clouding the Water
Not all PGDC members were hailing gene editing techniques as the next big thing for their respective crops. Glen Hawkins, chair of the Prairie Recommending Committee for Pulses and Special Crops (PRCPSC), said the pulse varieties on the market have been developed through conventional breeding, and right now there's no appetite on the part of industry or consumers for pulses modified through gene editing.
"In terms of our markets in Europe and China and Japan, as soon as you put gene editing in the picture, it clouds the water in a hurry and creates another level of complexity you have to deal with," he said.
"We're making good gains as it is. Unless we come up against something where we have no alternative but to use gene editing technology, I can't see it happening. Plus, those technologies are pricey. There's not enough money in pulses right now to even think about that. Unless you're in corn and soybeans — the big-money crops — you can't even begin to ask yourself those questions."
It's not just corn and wheat that's being used as a vehicle for gene editing techniques, though. Gene editing has started to work itself into plants like flax, noted Prairie Recommending Committee for Oilseeds (PRCO) chair Eric Fridfinnson. The Canadian flax industry worked with California-based Cibus to develop the first non-transgenic (non-GMO) glyphosate tolerant flax seed, which used gene editing in its development process.
"It holds great promise, I think," Fridfinnson said. "The regulatory issues are our next challenge. Gene editing is considered mutagenesis in Canada and the U.S. In Europe it's mutagenesis too, but it's considered new technology of course, and you're dealing with the public and their willingness to accept it."
Rich Joy, chair of the Prairie Recommending Committee for Oat and Barley (PRCOB), said that gene editing holds promise for the barley sector.
"It's going to reinvent the thought process from the general public in regard to, 'OK, so this isn't a GMO.' We're just modifying what is already there to improve it. Once you get that across, I think it will affect public perception in a positive way," he said.
"We will definitely see it in our barley group. I'm cautiously optimistic we'll get some benefit out of this."
Changing Climate
Another benefit of gene editing is its ability to create varieties better suited to the effects of climate change, Singer said.
But University of Manitoba agrometeorologist Paul Bullock, who also spoke at the plenary session, said the ag industry will have to be careful when it comes to adapting to climate change.
He said climate data is spacially inconsistent, and showed a variety of study results from Canada that paint an unpredictable picture when it comes to drawing conclusions about what growing conditions of the future will be like.
"Climate trends are driving the decisions we're making in [farming]. You might plan using the trend, but things can vary greatly. You can't predict it. You don't know what your frost-free period is going to be next year. Some people might try to sell you that information for a lot of money, but I'd be keeping that money in my pocket," he said.
"You can't look at climate change and say, 'Based on this, here's what we should be doing in agriculture."
Still, he noted there will be a desire in the future for longer-season crops.
Hawkins said the PRCPSC is keeping climate change in mind for the future.
"If we face flood or drought, it creates challenges, and we may have to adapt to that by selecting our lines differently. Climate change isn't going to just hammer us overnight — it's a gradual thing, and we'll do our best to adapt to the conditions we see ourselves in."
Record Crowd
It was a record year for the PGDC meeting in terms of attendance, according to Fetch, with 300 registrants.
"That's exciting, and I think part of the reason was the plenary session," he said.
The breakdown of cultivars recommended for registration was:
PRCWRT: 13 wheat lines, 2 rye lines, 1 spelt line, 2 durum lines
PRCOB: 4 oat lines, 6 barley lines
PRCO: 1 flax line, 2 mustard lines
PRCPSC: 7 dry bean lines, 2 faba bean lines, 3 yellow pea lines, 2 green pea lines, 2 lentil lines
For minutes and other data from the 2017 meeting visit pgdc.ca.
LCRC receives recommendation for interim registration on first variety
4 years ago
-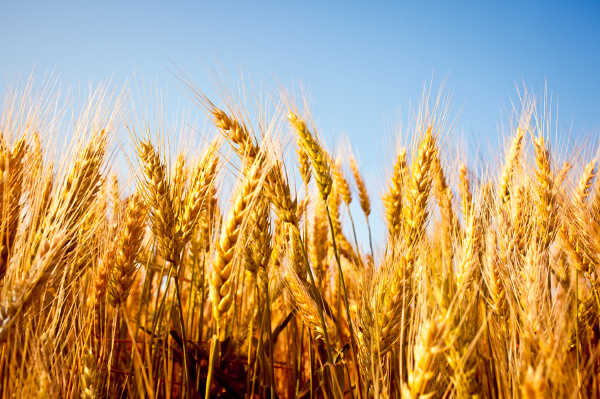 The first variety from Limagrain Cereals Research Canada's (LCRC) cereal breeding program has been recommended for interim registration.
GP202 is a Canadian Western Special Purpose (CWSP) wheat that boasts high yields and the lowest accumulated DON levels among the CWSP varieties put forward for support at the Prairie Grain Development Committee (PGDC) meeting on March 2 in Winnipeg.
According to a news release, low DON levels make the variety ideal for producers looking for a feed wheat variety. Other end users have also expressed interest in evaluating the variety for their purposes. It will be commercialized by LCRC partner Canterra Seeds through its network of seed grower shareholders, beginning in spring 2017.
Related story: Limagrain Cereals Research Canada
Agricultural robot may be 'game changer' for crop growers, breeders
4 years ago
-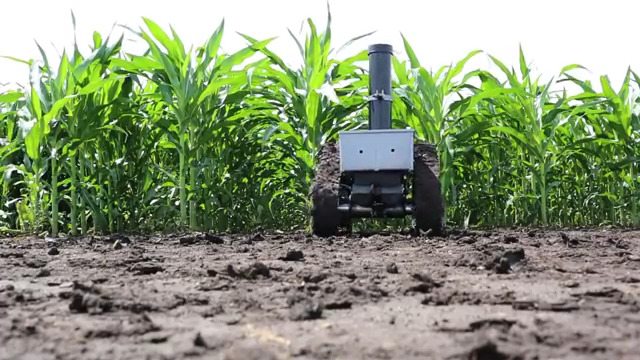 A semiautonomous robot may soon be roaming agricultural fields gathering and transmitting real-time data about the growth and development of crops, information that crop breeders – and eventually farmers – can use to identify the genetic traits in plants likely to produce the greatest yields.
A team of scientists from the Carl R. Woese Institute for Genomic Biology at the University of Illinois is developing the robot in partnership with researchers from Cornell University and Signetron Inc.
Inspired by the autonomous rovers used to search collapsed buildings and other dangerous environments, the agricultural robot is propelled on continuous tracks, or miniature tank treads, which enable it to navigate through dry or muddy fields. Researchers guide it using GPS and a laptop computer.
Traveling between the crop rows, the robot uses hyperspectral, high-definition and thermal cameras, weather monitors and pulsed laser scanners to capture phenotypic information – such as the stem diameter, height and leaf area of each plant – and assess environmental conditions, such as the temperature and moisture content of the soil.
The robot stores the data in its onboard computer and transmits it in real time to the grower's computer. Scientists use the data to create a 3-D reconstruction of each plant, develop predictive models for the plant's growth and development, and estimate the biomass yield for each plant and the entire plot.
"Immediate access to the data is very important for crop breeders in the U.S.," said U. of I. agricultural and biological engineering professor Girish Chowdhary. "It's very important for them to see and visualize the data. If the data are available to the breeder quickly, then they can make actionable decisions" that enhance production.
Although researchers are currently using the robot to assess fields of energy sorghum, a crop used in biofuel production, they say the robot would perform equally well with other tall-growing row crops such as corn and wheat, and possibly with soybeans before the plant canopy closes.
The robot is a "game changer" for both crop scientists and farmers, automating the labor-intensive phenotyping processes of farming and crop development, said Stephen P. Long, the director of the project. Long is the Gutgsell Endowed University Professor of Crop Sciences and Plant Biology at Illinois.
"For producers, it's going to accelerate the rate at which we can improve the genetic material. We can now select material much more rapidly and select many more plants as well, so we can eventually deliver to the farmer a far more productive bioenergy crop," Long said.
"One of the big advances of the last few years is that we can now determine the complete DNA blueprint of each plant. But how do we use that? What we need is to be able to describe a plant as it grows. You could do that perhaps with an army of people, but now the robot can do all of that for you. We can combine the phenotypic information about how the plant's performing with the genetic blueprint and identify the combination of genes we need to get the best plant possible," Long said.
Chowdhary, whose research focus is field robotics, is modifying the robot's current design to reduce its width so it can maneuver more easily between crop rows. He also plans to install a sensor system for detecting and avoiding obstacles.
To reduce the production costs associated with the robot's current metal and track construction, Chowdhary's team is exploring the feasibility of producing some of the components via 3-D printing.
"We are targeting a cost to the breeder of $5,000 to $10,000, which means we will have to get the manufacturing cost significantly below that," Chowdhary said. "An agricultural robot that costs just $5,000 is a totally new concept. Agricultural equipment today typically costs hundreds of thousands of dollars. Bringing the cost of our robot below $5,000 will be in itself a significant achievement for our team."
Unlike the robots used in factories, agricultural robots must be weather resistant, Chowdary said. The underlying technologies – the algorithms, the mechanical design and the human-robot interaction devices that provide robustness – are useful in many other industries, including defense, surveillance and scientific exploration.
The team expects to have a prototype built within two years and begin manufacturing thereafter, with the goal of having the robot on the market by 2021.
Source: University of Illinois Urbana-Champaign
Limagrain Cereals Research Canada
4 years ago
-
Last summer, an exciting new research and breeding partnership between Canterra Seeds and Limagrain was announced. The partnership, called Limagrain Cereals Research Canada (LCRC), aims to keep wheat genetics at the forefront in Western Canada. It's located in Saskatoon.
Canterra Seeds is owned by western Canadian seed growers and agricultural retailers. France-based Limagrain is the fourth-largest seed company in the world (field crops and vegetable seeds), the European leader for functional flours and the primary industrial bakery in France.
We asked LCRC CEO Erin Armstrong about the importance of the partnership for the breeding and development of cereals in Canada, and what impact it will have on the number of and quality of varieties available to growers over the next five to 20 years. She first notes that LCRC senior breeder Jason Reinheimer joined the company in February 2016, and additional staff came on board in April and August.
"Over the next several years the LCRC team will grow as the program becomes fully established," she says. "We are building on work done at Canterra Seeds that started in 2012 and involved screening material from existing Limagrain wheat breeding programs.
"LCRC is developing varieties specifically for western Canadian farmers with plans to collaborate with public breeders as well as the Limagrain network of cereal breeders around the world. LCRC will bring genetics with unique characteristics to the market in Western Canada, and varieties from the existing pipeline could be registered within the next couple of years."
Armstrong is clear that the 2015 update to the federal Plant Breeders' Rights Act, which brought Canadian plant breeding regulations in line with the current Convention of the International Union for Protection of New Varieties of Plants (UPOV), was "critical" to LCRC's launch. There was considerable effort throughout the entire value chain to support an update to the Act, Armstrong explains, including the seed industry as well as Partners in Innovation, a group of grower organizations that supported enhancing Canada's ability to attract investment with a goal to increased innovation.
"Without the update ensuring the ability to use the same intellectual property protection tools as almost all of the rest of the world, Limagrain and many other breeders were not willing to invest in cereal breeding in Canada," she notes. "With the announcement of the passage of Bill C-18 in February 2015, it was full steam ahead with planning for the launch of LCRC."
The LCRC research centre site is in the northeast area of Saskatoon, in a stand-alone building with generous office, seed lab and warehouse space, and a large enclosed yard. "Our first field season is successfully under our belts, with plans to expand field testing next year," Armstrong notes. "The lab is fully functional and allows us to set up for field trials and do preliminary evaluation of the samples coming off the field. Bread quality testing is done at the Limagrain Cereal Seeds Quality Lab in Fort Collins, Colorado, a shared facility for the two North American Limagrain cereal breeding companies."
Armstrong adds that Hayley Butler, LCRC's quality lab manager, is a member of the Prairie Recommending Committee for Wheat, Rye and Triticale quality evaluation team, and is fully familiar with the quality testing requirements for the Canadian variety registration system.
Focus on Spring Wheat
LCRC's initial focus is to develop broadly-adapted, disease-resistant and high-quality spring wheat varieties specifically for Western Canada. We asked Reinheimer for details on how this will work.
"LCRC will build on the success and strength of the Canadian breeding and seeds industry through partnering and collaborating with local programs," he explains. "LCRC has developed an extensive trial testing network covering the diverse wheat growing areas of Alberta, Saskatchewan and Manitoba. We will field-test breeding material across a broad range of environments to help evaluate it against real-world stresses and diseases. Some of that material will make it into varieties and therefore onto farmers' fields."
Reinheimer adds while the wheat evaluation network will primarily be managed by LCRC's breeding team, it will also include collaborative testing opportunities with government and universities. The wheat breeding material LCRC is utilizing in Canada has been accessed from Limagrain's international breeding germplasm inventory.
"Traits and germplasm developed through Limagrain's global research and breeding efforts, when combined with local germplasm and selected throughout Western Canada, will bring together the best of both worlds in terms of elite genetic combinations."
Reinheimer says he and the rest of the LCRC breeding team will also be taking advantage of new plant breeding technologies that have been developed over the past decade.
"For example, we generate more genomic data today than we have in all of the history of wheat breeding," he notes. "LCRC, through its linkage with Limagrain, is at the forefront of the 'genomics age' where we can test and select for high-performing varieties more effectively than we ever have before. Access to breeding technology that allows you to predict field performance in the lab, and ensuring it is continually 'ground proofed' on Canadian farms, will underpin variety success. This ability to use world-leading genomic tools and apply them on Canadian soil is certainly an exciting prospect for Canadian farmers."
LCRC plans to broaden its crop type portfolio in the near future. Reinheimer says durum wheat, barley and winter wheat are currently on the radar.
To take his position at LCRC, he and his family moved from Australia to Canada. "My wife and two young children love it in Canada and have felt so welcomed," he says. "So we have been busy learning to ice skate, trying to understand sports like curling and discovering awesome things like maple bacon."
Reinheimer calls being able to help build a new plant breeding operation in Canada a "fantastic" opportunity. "Especially when you have two great partners in Limagrain and Canterra Seeds for support," he notes. "I have always wanted to work in Canada as the agricultural community has so many positive aspects that are the envy of the world. To be able to work with so many great people who are passionate about helping forge a positive future for the Canadian grains industry is very exciting for me."
For her part, Armstrong says it was an honour to be asked to be LCRC CEO. "While I've run an organization before, this is the first time I've had the chance to build something from the ground up," she says. "Working with my colleagues Dr. Jim Peterson (research director), Sebastien Benon (CEO of the business unit into which LCRC fits) and with the board of directors is a real pleasure. I can't believe it's already been a year and a half since we started with our blank piece of paper. Once Jason came on board, things really moved forward quickly.
"We are all committed to having LCRC become an established provider of new cereal varieties for Western Canadian farmers and to contributing to innovation within our sector," she adds.
Gene editing is just advanced plant breeding, ASTA says
4 years ago
-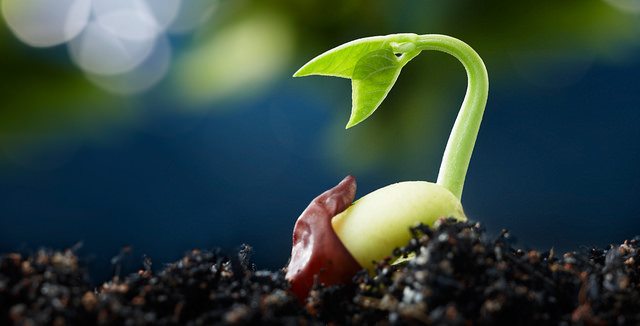 WASHINGTON, Dec. 7, 2016 – Gene editing is simply the latest development in the evolution of plant breeding, the head of the American Seed Trade Association said at ASTA's annual meeting today in Chicago, seeking to reassure consumers about the safety and efficacy of the new technique.
ASTA President and CEO Andy LaVigne was joined by three seed company representatives and a University of Idaho professor at a press conference, where they discussed the potential of gene editing to battle persistent disease problems, such as Fusarium head blight in wheat and barley, and downy mildew in spinach.
"The farmer's constantly looking to grow more using less," LaVigne said. "Farmers need that variety of seed choices to solve their local needs, to manage changing weather, to fight plant disease and pests, and wisely use crop inputs and those natural resources."
He cautioned, however, that regulatory barriers that have effectively prevented land grant universities from conducting biotech research could be applied to gene editing, which he said "would be a shame."
Juliet Marshall, a professor of cereals agronomy and plant pathology at the University of Idaho, said gene editing could be used to control, or at least reduce the impacts of, Fusarium head blight, known more commonly as head scab.
The disease is characterized by scabby kernels, which in addition to reducing yield can indicate the presence of vomitoxin, a mycotoxin that can coat the seed and is "showing up in a lot of our grain," Marshall said.
The FDA recommends that vomitoxin in finished products such as flour not exceed 1 part per million. "Advisory levels" for animal feed are 5 ppm or 10 ppm, depending on the animal.
But Marshall said she has seen levels as high as 25 ppm in some durum wheat in Idaho, which had to be thrown away.
Growers can use a variety of techniques to reduce the chances that head scab will spread – crop rotation, less use of corn in the rotation because it's "a good source for this fungus to grow and reproduce," and precise and timely application of fungicides.
"Even with all of these practices, we don't have the host resistance to actually control this disease," Marshall said. "Even if you have a moderately resistant variety, it doesn't help."
Gene editing can help, she said. Using the CRISPR-Cas9 tool, plant breeders can modify existing genes "to effectively enhance what small resistance factors are there."
Marshall touted the ability of universities to make crucial advances in plant breeding, because they are not driven by the profit motive.
"It's really important that public institutions utilize these techniques," she said. "The public sector is often where things start."
Corinne Marshall, intellectual property and licensing manager for Sakata Seeds America, said that gene editing could be used to build resistance to downy mildew in spinach, a disease that is threatening organic growers' ability to meet demand.
She also said that gene editing could help broccoli retain nutrients that are lost through cooking.
Ultimately, however, consumers will have to accept the new technology. LaVigne said the industry needs to be transparent in discussing the new techniques and ASTA is working on a communications effort addressing consumer concerns.
"We want to keep it (gene editing) in that realm of plant breeding," he said.
Jerry Flint, vice president of industry and regulatory affairs at DuPont Pioneer, said the company has been engaging with various stakeholders in an effort to discern their concerns about gene editing.
"A consistent theme we're hearing is that how we talk about technology matters," he said.
And Mark Herrmann, chair of ASTA and the CEO of AgReliant Genetics, the third-largest seed company in the U.S., said the industry is trying to "get out in front of the conversation." People who are dead-set against GMO's will be hard to convince that gene editing is beneficial, but those in the "movable middle" can be swayed when they understand the benefits, such as being able to produce more food with fewer inputs.
Source: Agri-Pulse