Input wanted from Alberta fruit and vegetable producers
3 months ago
-
Robert Spencer, commercial horticulture specialist at the Alberta Ag-Info Centre is asking fruit and vegetable producers to share direct market fruit and vegetable pricing information for Alberta.
He says that having price information is valuable for people of all experience levels, but especially oneself, to use as a reference against one's own pricing and to compare against when calculating the cost of production and setting prices.
Spencer is looking for:
What Alberta producers charged for fruit and vegetable crops in 2018 – u-pick and pre-pick for farmers' markets.
Prices changes for the coming season.
U-pick and pre-pick values, broken out for on-farm sales and farmers' market prices for a range of fruit and vegetable crops.
Spencer will publish a per pound value or a per unit value depending on the crop and the number of data points he receives.
Go to the AB Direct Market Fruit/Veg Price Survey. For more information, contact Robert Spencer at the Alberta Ag-Info Centre, 310-FARM (3276).
Source: Alberta Agriculture and Forestry
After The Harvest Of 2018, Should Growers Use Saved Or Certified Seed In 2019?
4 months ago
-
It was a hard harvest in Alberta in 2018. Due to the wet, cold and snowy conditions in September and October, there were estimates that more than five per cent of all crops had yet to be harvested at the beginning of November.
After a hard year, bin-run seed may be tempting — it's still sometimes used by Alberta producers. Although it may seem to be the best option, especially in terms of cost, is another look at that choice needed?
First, let's examine the March 2018 report called Overview of Certified Seed and Farmer Saved Seed released by the Economics and Competitiveness Branch of the Government of Alberta. "Farmers saving seed is cost-effective almost all the time," the authors state. "However, they are increasing their risks of reduced yield due to decreased seed genetic purity and tolerance to drought and disease to name a few."
The authors add, individual farm assessment aside, producers "can generally price in about a $3.75/bushel price premium [in wheat] for access to new genetics, increased tolerances and convenience of purchasing certified seed," and "when commercial prices are stable, the seed costs are often less than the $3.75/bushel threshold."
Saved seed must be cleaned and treated, and often germination tests are required. Quality can vary greatly. Certified seed has a risk-assurance program included with purchase, assuring growers the seed has met very high standards for quality and varietal and mechanical purity, which is verified through third-party analysis.
Current Use
As is commonly known, use of certified seed verses saved seed varies by crop kind. "I expect in Alberta and most of Canada, hybrid canola, for example, is almost exclusively grown from certified seed," says Roy van Wyk, executive director at the Canadian Seed Institute.
This is confirmed in a recent JRG Consulting Group and SJT Solutions report for the Seed Synergy Collaboration Group called Canada's Seed System: Economic Impact Assessment and Risk Analysis, which estimates the use of certified seed as a percentage for a number of the major crop kinds.
The report states, "The highest usage occurs in Eastern Canada, with over 50 per cent of wheat acreage planted with certified seed. In Western Canada, use of certified seed can be as low as 13 per cent as is the case with durum wheat.Use of certified seed in Quebec is much higher due to the requirement that any crop insured acreage must be sown with certified seed.… For soybeans and canola, acreage seeded with certified seed can range between 95 per cent and 100 per cent across Canada, due to technology use agreements."
Morgan Webb, senior accredited seed analyst with Seed Check Technologies in Leduc, Alta., says hybrid crops like canola and corn have an extremely high percentage of certified seed use. Additionally, forage crops have a high percentage of uptake in pedigreed seed, he says, and "there has been a swing towards using pedigreed seed in peas, cereals, and soybeans as fantastic new varieties hit the market."
From 1970 to the 1990s, Randy Preater, a former manager and now advisor with the Canadian Seed Growers' Association, has only ever used saved seed for growing his on-farm feed barley when he farmed near New Liskeard, Ont.
"There really wasn't as much economic incentive to buy high-quality seed of a new variety in that situation with low input costs, and I had a trusted seed cleaner in my neighbour," says Preater. However, his canola and pearl barley contract crops were planted with certified seed, in addition to some other crops. "For my alfalfa-timothy-brome hay crops, I also planted certified seed to make sure I was getting germination and purity or weed seed guarantees, and a variety well adapted to local conditions with a high tolerance to winter kill.
"I think the potential variation from year to year is a very important consideration when looking at using saved seed. Seed quality can be all over the map from one year to the next due to many factors, especially harvest weather," says Preater. "It's a business decision that has to be costed out, but with today's higher input costs, I think major yield improvements and disease resistance are very important factors. Even for self-pollinated crops, there is also a real risk of reduced expression of the valuable traits of a variety over several generations of using saved seed."
First-Hand Look
In his long, first-hand experience, Webb says he hasn't seen the quality of certified or saved seed change much over time. "Certified seed quality has had a long history of being reliable, traceable, monitored and able to provide new genetics to the market. All of the great things about that system are luckily still in place," he says.
"Saved seed can sometimes be great, but the quality of it has always been all over the map. Disease levels, varietal contamination, weed and other crop content are just not monitored to the same level in most non-pedigreed seed production. I would say the quality of certified seed in Canada is very high."
Webb has gone out on many field inspections and he's very impressed by the attention and work a pedigreed seed grower puts into a seed crop. He says seed growers spend a great deal of time choosing appropriate varieties, carefully planning rotations and cleaning equipment, as well as ensuring previous land use doesn't impede quality and protecting the crop from both pollen and physical contamination.
Webb says growers of pedigreed seed also test the samples for quality many times — at harvest, during cleaning and in the spring — for germination, vigour and disease. "They want to make sure the product they sell is the best it can be. They have purity standard requirements to meet as well, so invasive weed seeds and other weeds, crops and diseases like ergot and smut are kept at [zero] or manageable levels."
Purchase of certified seed also supports innovation and development of new traits and varieties. "New varieties and crop kinds seem to be getting more important as we face more and more unpredictable production and harvest weather," says Webb.
Quick Facts from the report Overview of Certified Seed and Farmer Saved Seed by the Economics and Competitiveness Branch of the Government of Alberta
To calculate saved seed requirements, producers should save an amount that includes an additional 10 per cent for cleanout. "It is also advisable to have extra bushels available in case the grain is mishandled, the seeder malfunctions or a reseeding scenario arises," states the report.
In wheat, the single biggest cost associated with saving seed is the foregone opportunity to receive commercial value for harvest. In addition, the cost of saved seed for wheat includes storage cost for about six months, cleaning costs — including running grain through an optical/colour sorter, which is considered to be standard practice — elevation and trucking costs for cleaning and labour.
As the price of wheat decreases, the relative costs of saving seed increases.
CPT 2018 Results Now Available
5 months ago
-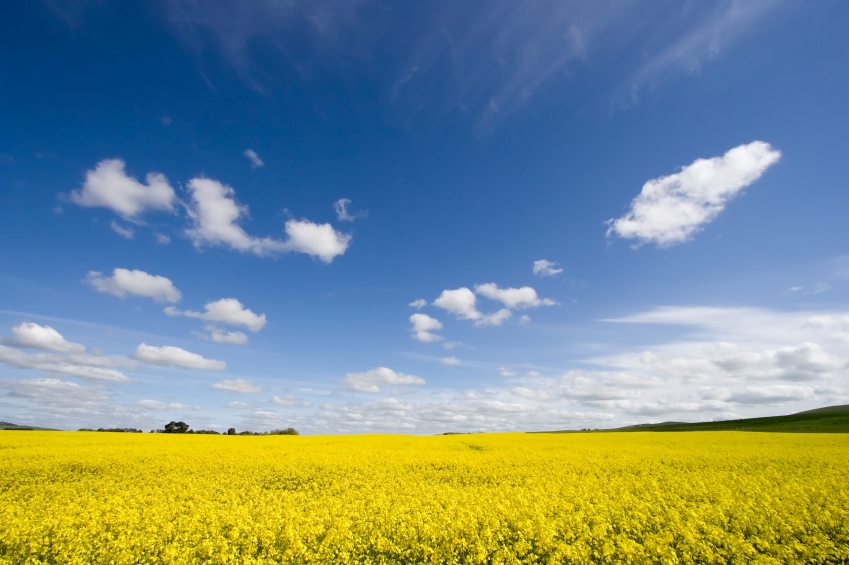 The 2018 Canola Performance Trials (CPT) small plot and field scale data booklet is now available on the CPT website to download and view!
The booklet displays yield, height, lodging, days to maturity and calculated gross revenue values for 29 varieties (from all three HT systems) grown in short, mid and long season zone locations all across western Canada. It features results from 18 standard and nine straight cut small plot trials, as well as 42 field scale trials across the Prairies (including 13 standard, 20 straight cut and nine clubroot‑resistant variety field scale trials).
The three Prairie canola grower groups – Alberta Canola Producers Commission (Alberta Canola), the Saskatchewan Canola Development Commission (SaskCanola) and the Manitoba Canola Growers Association – funded the 2018 program. As a means of participation, the B.C. Grain Producers Association conducted trials in the Peace region. The provincial oilseed specialists and industry scientists provided expertise. The Canola Council of Canada delivered the program working closely with the CPT Governance and Technical Committees and the contracted coordinator (Haplotech). Seed was provided by the distributing companies.
The 2018 CPT dataset has not been added to the online database yet, but we are working to get it incorporated as soon as we can. We will send out another Canola Watch update once this database is updated.
Source: Canola Watch
Genome Canada and AAFC Funding
11 months ago
-
Genome Canada in partnership with Agriculture and Agri-Food Canada (AAFC) has recently launched the 2018 Large-Scale Applied Research Project Competition: Genomics Solutions for Agriculture, Agri-Food, Fisheries and Aquaculture (2018 LSARP).
This funding competition aims to support projects that will use genomics to advance the sustainability, productive capacity, and competitive position of the Canadian agriculture and agri-food & fisheries and aquaculture sectors, and thereby strengthen Canada's economy and the wellbeing of Canadians. There is approximately $30 million available through Genome Canada, and up to $16 million from AAFC. Successful projects can receive up to $4 million from Genome Canada, and $3 million from AAFC over a maximum of four years, with a 1:1 co-funding ratio to Genome Canada's contribution.
More information about the Request for Applications can be found on Genome Alberta's website.
When seeking funding, researchers are encouraged to refer to the priorities and target research outcomes in the Canadian Beef Research and Technology Transfer Strategy.
Deadline for submitting registrations to Genome Alberta is August 7, 2018, and deadline for submitting registrations to Genome Canada is August 16, 2018.
Interested Alberta-based researchers should contact Niall Kerrigan at Genome Alberta.
Source: AAFC
New Report: Independent Crop Advisor Feedback
11 months ago
-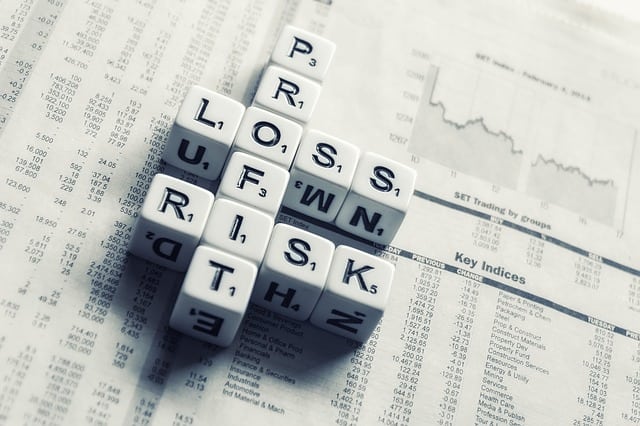 Stratus Ag Research recently released the 2018 Canadian Independent Crop Advisor Feedback Report. Designed to measure the expectations for and the effectiveness of seed and crop protection manufacturer engagements with independent crop advisors. The report is a road map for companies to engage with independent agronomists in a meaningful way.
A few of the highlights from the report are included below:
Independent crop advisors support companies with products that perform as promised; it is also important that companies stand behind the products they sell.
It is important to keep independent crop advisors informed.  If they do not know about new products or changes to existing ones, they cannot communicate them to the growers they are working with.
Independent crop advisors say that one of the most useful resources that manufacturers can provide is access to agronomic experts. Many independent advisors would also like to have access to more detailed product information.
Independent advisors focus on agronomics first. While many advisors factor in the costs after rebates for each grower, some feel that programs encourage poor agronomic decisions.
About 60% of independent crop advisors reported that they use field data management software to support their growers. Software is mostly being used for tracking product applications, recording scouting activities and recording recommendations made.
The report illustrates the performance of seed and crop protection manufacturers as viewed by independent crop advisors for:  company support, sales force performance, support activities, and use of field data management software.
The Canadian Independent Crop Advisor Feedback report delivers actionable insights that clients can use to:
Identify ways to improve independent crop advisor support for their company.
Evaluate type, frequency, and expectations for sales force interactions with independent crop advisors.
Evaluate/Implement activities and tools that support independent crop advisors.
Evaluate the use of Digital Ag Platforms and how they are used to support crop protection and seed recommendations.

Source: Stratus Ag Research
Looking Up: Real GDP and Alberta's Agri-Food Industries
11 months ago
-
The real Gross Domestic Product (GDP) for Alberta's agri-food industry rose again in 2017. Jean Marie Uwizeyimana, agri-food statistician with Alberta Agriculture and Forestry, examines the numbers.
In 2017, Alberta's GDP for agri-food industries rose 2.5 per cent to $6.5 billion, the second consecutive year of growth. "At 12.5 per cent," explains Uwizeyimana, "These industries represented the third highest percentage share of the total Canadian agri-food GDP after Ontario and Quebec."
The GDP for the province's primary agriculture industry increased 1.9 per cent to $3.5 billion in 2017. "Of this total, the GDP for crop and animal production rose 1.8 per cent to $3.4 billion," says Uwizeyimana. "Support activities for agriculture increased 5.3 per cent to $108.0 million."
Food and beverage manufacturing industries in Alberta grew at a faster pace, increasing 3.2 per cent to $3.0 billion, adds Uwizeyimana. "It has been increasing for the last five years. The food manufacturing industry GDP rose 3.4 per cent to $2.5 billion, while the beverage manufacturing industry increased 2.2 per cent to $474.3 million."
Meat products manufacturing continued to be Alberta's largest food segment. "It accounted for roughly $1.0 billion, or 38.1 per cent, of total food manufacturing GDP," explains Uwizeyimana. "Grain and oilseed milling ranked second at $296.5 million, or almost 12.0 per cent."
Overall, Alberta's economy in 2017 increased 4.9 per cent to $304.7 billion, as measured by real GDP, after declining for two years. Alberta also led all provinces in economic growth, with mining, quarrying, oil and gas extraction as the main contributing industries. Nationally, GDP also grew 3.3 per cent to $1.7 trillion: the strongest year-over-year increase since 2011.
GDP is one of the primary indicators used to measure the performance of a country's economy and is an important tool when comparing the performance of different jurisdictions. It represents the monetary value of all goods and services produced over a specific time period and is often referred to as the size of the economy. Adds Uwizeyimana, "As it is collected in nominal – or current – dollars, comparing two periods requires making adjustments for inflation. Real GDP is GDP adjusted for inflation."
Source: Alberta Agriculture and Forestry
2016 Organic Agriculture in the Prairies Report now Available
11 months ago
-
The Prairie Organic Grain Initiative (POGI) has released the 2016 Organic Agriculture in the Prairies Report. It details organic operations including primary producers and processors/handlers, organic acreage and crop types, and province-specific trends and statistics.
Some findings:
The number of certified operations in the Prairies reached a new milestone of 1,632 in 2016.
Organic acreage expanded from 1.4 million to 1.6 million between 2015 and 2016.
The number of certified organic crop producers is the highest it's been since 2010, at 1,442.
Alberta has the greatest increase in crop producers in the country, recording an additional 70 producers in 2016.
The third annual edition of the report was created in response to the demand for organic sector information specific to the Prairie provinces.
Organic certification bodies across Canada provided operation and acreage data from 2016 to the Canada Organic Trade Association (COTA), who in turn compiled, analyzed, and produced the report, with support and insights from POGI and sector experts.
Download the 2016 Organic Agriculture in the Prairies Report. It can also be accessed on pivotandgrow.com.
Source: Alberta Agriculture and Forestry