Genome Canada and AAFC Funding
5 months ago
-
Genome Canada in partnership with Agriculture and Agri-Food Canada (AAFC) has recently launched the 2018 Large-Scale Applied Research Project Competition: Genomics Solutions for Agriculture, Agri-Food, Fisheries and Aquaculture (2018 LSARP).
This funding competition aims to support projects that will use genomics to advance the sustainability, productive capacity, and competitive position of the Canadian agriculture and agri-food & fisheries and aquaculture sectors, and thereby strengthen Canada's economy and the wellbeing of Canadians. There is approximately $30 million available through Genome Canada, and up to $16 million from AAFC. Successful projects can receive up to $4 million from Genome Canada, and $3 million from AAFC over a maximum of four years, with a 1:1 co-funding ratio to Genome Canada's contribution.
More information about the Request for Applications can be found on Genome Alberta's website.
When seeking funding, researchers are encouraged to refer to the priorities and target research outcomes in the Canadian Beef Research and Technology Transfer Strategy.
Deadline for submitting registrations to Genome Alberta is August 7, 2018, and deadline for submitting registrations to Genome Canada is August 16, 2018.
Interested Alberta-based researchers should contact Niall Kerrigan at Genome Alberta.
Source: AAFC
New Report: Independent Crop Advisor Feedback
5 months ago
-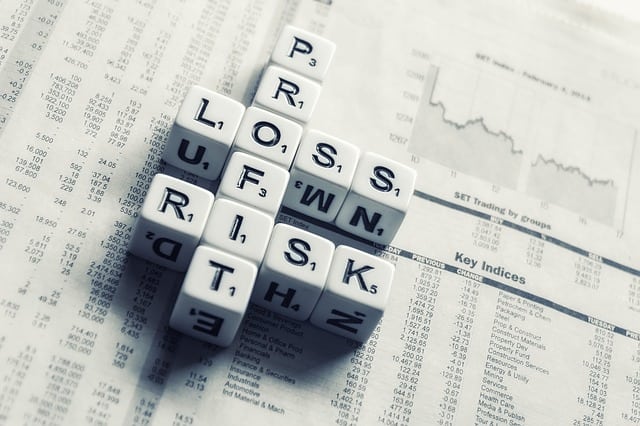 Stratus Ag Research recently released the 2018 Canadian Independent Crop Advisor Feedback Report. Designed to measure the expectations for and the effectiveness of seed and crop protection manufacturer engagements with independent crop advisors. The report is a road map for companies to engage with independent agronomists in a meaningful way.
A few of the highlights from the report are included below:
Independent crop advisors support companies with products that perform as promised; it is also important that companies stand behind the products they sell.
It is important to keep independent crop advisors informed.  If they do not know about new products or changes to existing ones, they cannot communicate them to the growers they are working with.
Independent crop advisors say that one of the most useful resources that manufacturers can provide is access to agronomic experts. Many independent advisors would also like to have access to more detailed product information.
Independent advisors focus on agronomics first. While many advisors factor in the costs after rebates for each grower, some feel that programs encourage poor agronomic decisions.
About 60% of independent crop advisors reported that they use field data management software to support their growers. Software is mostly being used for tracking product applications, recording scouting activities and recording recommendations made.
The report illustrates the performance of seed and crop protection manufacturers as viewed by independent crop advisors for:  company support, sales force performance, support activities, and use of field data management software.
The Canadian Independent Crop Advisor Feedback report delivers actionable insights that clients can use to:
Identify ways to improve independent crop advisor support for their company.
Evaluate type, frequency, and expectations for sales force interactions with independent crop advisors.
Evaluate/Implement activities and tools that support independent crop advisors.
Evaluate the use of Digital Ag Platforms and how they are used to support crop protection and seed recommendations.

Source: Stratus Ag Research
Looking Up: Real GDP and Alberta's Agri-Food Industries
5 months ago
-
The real Gross Domestic Product (GDP) for Alberta's agri-food industry rose again in 2017. Jean Marie Uwizeyimana, agri-food statistician with Alberta Agriculture and Forestry, examines the numbers.
In 2017, Alberta's GDP for agri-food industries rose 2.5 per cent to $6.5 billion, the second consecutive year of growth. "At 12.5 per cent," explains Uwizeyimana, "These industries represented the third highest percentage share of the total Canadian agri-food GDP after Ontario and Quebec."
The GDP for the province's primary agriculture industry increased 1.9 per cent to $3.5 billion in 2017. "Of this total, the GDP for crop and animal production rose 1.8 per cent to $3.4 billion," says Uwizeyimana. "Support activities for agriculture increased 5.3 per cent to $108.0 million."
Food and beverage manufacturing industries in Alberta grew at a faster pace, increasing 3.2 per cent to $3.0 billion, adds Uwizeyimana. "It has been increasing for the last five years. The food manufacturing industry GDP rose 3.4 per cent to $2.5 billion, while the beverage manufacturing industry increased 2.2 per cent to $474.3 million."
Meat products manufacturing continued to be Alberta's largest food segment. "It accounted for roughly $1.0 billion, or 38.1 per cent, of total food manufacturing GDP," explains Uwizeyimana. "Grain and oilseed milling ranked second at $296.5 million, or almost 12.0 per cent."
Overall, Alberta's economy in 2017 increased 4.9 per cent to $304.7 billion, as measured by real GDP, after declining for two years. Alberta also led all provinces in economic growth, with mining, quarrying, oil and gas extraction as the main contributing industries. Nationally, GDP also grew 3.3 per cent to $1.7 trillion: the strongest year-over-year increase since 2011.
GDP is one of the primary indicators used to measure the performance of a country's economy and is an important tool when comparing the performance of different jurisdictions. It represents the monetary value of all goods and services produced over a specific time period and is often referred to as the size of the economy. Adds Uwizeyimana, "As it is collected in nominal – or current – dollars, comparing two periods requires making adjustments for inflation. Real GDP is GDP adjusted for inflation."
Source: Alberta Agriculture and Forestry
2016 Organic Agriculture in the Prairies Report now Available
5 months ago
-
The Prairie Organic Grain Initiative (POGI) has released the 2016 Organic Agriculture in the Prairies Report. It details organic operations including primary producers and processors/handlers, organic acreage and crop types, and province-specific trends and statistics.
Some findings:
The number of certified operations in the Prairies reached a new milestone of 1,632 in 2016.
Organic acreage expanded from 1.4 million to 1.6 million between 2015 and 2016.
The number of certified organic crop producers is the highest it's been since 2010, at 1,442.
Alberta has the greatest increase in crop producers in the country, recording an additional 70 producers in 2016.
The third annual edition of the report was created in response to the demand for organic sector information specific to the Prairie provinces.
Organic certification bodies across Canada provided operation and acreage data from 2016 to the Canada Organic Trade Association (COTA), who in turn compiled, analyzed, and produced the report, with support and insights from POGI and sector experts.
Download the 2016 Organic Agriculture in the Prairies Report. It can also be accessed on pivotandgrow.com.
Source: Alberta Agriculture and Forestry