CFIA Investigating Possible Seed Scam
2 months ago
-
The following piece is from our sister publication, Germination.
The Canadian Food Inspection Agency (CFIA) is investigating reports of individuals receiving unsolicited packages of seeds, it said in a statement.
"Do not plant seeds from unknown origins. Unauthorized seeds could be the seeds of invasive plants, or carry plant pests, which can be harmful when introduced into Canada," the CFIA is advising. "These species can invade agricultural and natural areas, causing serious damage to our plant resources."
If you receive a seed package that you did not order, please contact your regional CFIA office immediately. Keep the seeds and packaging, including the mailing label until a CFIA inspector contacts you with further instructions.
USDA is aware that people across the country have received suspicious, unsolicited packages of seed that appear to be coming from China. USDA's Animal and Plant Health Inspection Service (APHIS) is working closely with the Department of Homeland Security's Customs and Border Protection, other federal agencies, and State departments of agriculture to investigate the situation.
The United States Department of Agriculture also urges anyone who receives an unsolicited package of seeds to immediately contact their state plant regulatory official or APHIS state plant health director. The USDA advises people hold onto the seeds and packaging, including the mailing label, until someone from their state department of agriculture or APHIS contacts you with further instructions.
At this time, USDA has no evidence indicating this is something other than a "brushing scam" where people receive unsolicited items from a seller who then posts false customer reviews to boost sales, USDA said in a statement.
Consultations Begin On Farm Freedom And Safety
1 year ago
-
Albertans can participate in an online survey to help shape the future of farm workplace legislation
Farms and ranches operate differently than other employers in Alberta. The previous government's Bill 6 was passed with limited public input and in the face of strong opposition from farmers. This government will repeal Bill 6 and introduce the Farm Freedom and Safety Act after a period of extensive consultation.
"Alberta farmers need common-sense rules that promote farm safety – not process, not red tape," said Devin Dreeshen, Minister of Agriculture and Forestry. "We're going to repeal Bill 6, and I plan to meet with farmers this summer to develop the legislation to replace it."
Minister Dreeshen will undertake a consultation tour this summer, meeting with farmers, ranchers and organizations across the province.
In response to initial discussions with agriculture organizations, the government will seek input on:
recognizing that a farm is unlike other businesses, and that farmers and ranchers require flexibility in meeting workplace standards
requiring employers to have workplace insurance but allowing a choice of market insurance or the Workers' Compensation Board, if basic coverage standards are met
exempting small farms from employment standards legislation, similar to New Brunswick
promoting education and best practices to improve farm safety
minimizing red tape and reducing the regulatory burden on farmers and ranchers, while still ensuring basic safety standards
An online survey is also available to members of the public looking to share their views.
Quick facts
The online survey is open until Aug. 31, 2019.
Minister Dreeshen has already met with key industry leaders and will be at events across the province this summer, seeking input from Alberta's farmers and ranchers.
The minister and other MLAs will participate in grassroots conversations with Albertans about the Farm Freedom and Safety Act throughout the summer.
This engagement fulfils the government's commitment to launch immediate, comprehensive consultations with farmers, ranchers and agricultural workers.
Source: Alberta Canola
Enhancing farm safety in Alberta
2 years ago
-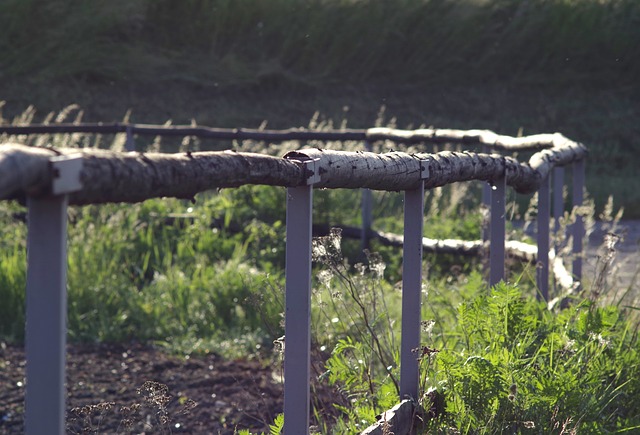 Last year more than 125 communities and organizations used resources from Alberta Agriculture and Forestry's Farm Safety Program to deliver important messages on farm safety to Albertans.
The Alberta Farm Safety Program provides easy access to services and over 60 informational tools and resources for farms and organizations to promote farm safety awareness and education. Much of it is available online and all of it is free.
"The program's website is full of farm safety information with access to services, displays and resources," says Kenda Lubeck, farm safety awareness coordinator with Alberta Agriculture and Forestry. "From there you can browse through seasonal news articles, displays and activities, information on regulations that impact farmers, as well as tools and educational resources to help plan for worker safety."
The Farm Safety Program also administers the Farm Health and Safety Producer Grant. This grant is available to help agricultural producers with paid, non-family workers to meet the new Occupational Health and Safety requirements. Eligible expenses for this grant include things like education and training, health and safety equipment, and safety consultant or contractor services.
One of the most-used features of the Alberta Farm Safety Program is event coaching and planning assistance for community groups eager to organize an educational event. Coaching from a farm safety coordinator is supported by resources, including a step-by-step guide Planning a Farm Safety Day Camp, designed so that organizers can customize their own safety days.
"We listen to the needs of the community, assess their available resources and then align them with relevant topics and event logistics," says Lubeck. "This helps the group run a successful event that meets the needs of the community and is sustainable for years to come."
The program has developed a vibrant and practical suite of safety resources designed for children, youth and young farm workers. There are over 15 topic-specific interactive displays accompanied by an assortment of activity booklets, safety decals, and fun farm safety activities. Children and youth can also subscribe to twice-yearly newsletters, Kids Club (ages 3- 8) and Safety Wranglers (ages 9-14), where they learn interesting facts and age-appropriate ways to stay safe on their family farm.
Another feature of the program is the Farm Safety Online Directory found on the website. The directory lists over 55 businesses or individuals offering expertise and services related to farm safety. The listings are categorized by areas of knowledge, regions covered in Alberta and services offered.
Lubeck says the online directory is a great resource for those seeking professional safety services, educational speakers and resources, or safety products. She adds, "If you are a safety professional or business, and you offer services to the agriculture industry, you can post your own listing on this page for free."
For more information or to sign up for the farm safety newsletter contact the Alberta Farm Safety Program via email at [email protected], or visit the website at www.agriculture.alberta.ca/farmsafety.
Source: Alberta Agriculture and Forestry
AgSafe Alberta Society Provides A Full Slate Of Safety Training
2 years ago
-
Since Alberta's Bill 6, The Enhanced Protection for Farm and Ranch Workers Act, came into effect on Jan. 1, 2016, one organization — AgSafe Alberta Society — has been working diligently to develop and deliver farm safety management tools, resources and programs for farmers and ranchers.
According to Jody Wacowich, the overall goal of AgSafe Alberta is to empower farmers and ranchers to integrate practical safety management programs into their everyday operations, in order to prevent illness and injury for everyone involved on the farm.
"Currently in agriculture we lose an average of 18 people per year in Alberta to fatalities," she said. "There aren't any other industries that have numbers that high. We'd like to see everybody get home safely at the end of the day."
Prior to the Enhanced Protection for Farm and Ranch Workers Act, Alberta was the only province without comprehensive health and safety laws for farm and ranch workers.
AgSafe Alberta develops programming and additional resources to help farmers and ranchers implement the rules. According to Wacowich, AgSafe works with commodity groups, agriculture societies and agriculture service boards to assist them in getting the ag safety message out to farms and ranches across the province.
"We currently have three advisors who do a number of things — they can visit a farm and go over a hazard assessment, they can help design a safety plan, and they can put on workshops, anything from an introductory informational workshop to a couple of hours of focusing on a specific part of safety, such as hazard assessment," she notes.
On Dec. 1, 2018, technical rules for workplace health and safety, developed in collaboration with farmers and ranchers, and with the consensus of the AgCoalition, went into effect on Alberta farms and ranches, including some provisions unique to the agriculture sector.
It's important to note that Bill 6 affects only Alberta farm and ranch producers with waged workers who are not the owner or related to the owner. This means family members can still participate in farming operations as they always have, and neighbours can still volunteer to help each other out.
Wacowichsays farms without employees can still learn a lot by attending a safety workshop and/or having an AgSafe advisor visit the farm. "I think even for family farms that don't have employees, it's a great place to have a conversation. How are 'we as a family going to mitigate accidents?' And, 'these are the steps everybody will take when we go to do something so that we make sure nobody gets hurt.'"
Even once all family members are clear on the safety "rules" of the farm, the same can't be said for visitors. Wacowich says part of the conversation is knowing how to communicate farm safety rules to anyone who visits, especially when it involves children.
"So, we're going to say the lagoon is off limits, we don't want anybody around there. Your kids know that, but one day your kids have friends over and they say, 'hey, this is a great big place to roam around, let's play Mantracker,'" says Wacowich. "Now, who tells these guests what the rules are? It's a great opportunity to have some conversations about how to handle things like that on the farm."
Wacowich admits there is still some learning to do, but people are having more conversations and are more open than they were a few years ago.
"This is partly because the legislation came in and the farms with employees had to look at putting those pieces in place," she says. "The media, too, has helped in the sense that they've reported on more information about incidents on the farm that are happening … we're hearing more about it and people are thinking a little bit more about it."
AgSafe Alberta recently received funding from Alberta Labour to assist in building resources to continue their programming work. Some of this work includes an online training portal which may include WHMIS training tools, orientation pieces, tractor safety materials, etc.
Future work includes integrating follow-up with farmers and ranchers. So, circling back to those who've taken some AgSafe Alberta training and revisiting to determine if more training and/or explanations are needed. And to provide reminders to family farms and ranches that safety is a number one priority.
To assist farmers and ranchers, the Alberta government launched a grant program in October 2018 to help producers with the cost of improving safety on their farms. The program provides up to $10,000 per recipient to help Alberta farmers and ranchers with waged non-family workers implement health and safety practices and procedures that make their work sites safe for their workers, their families and themselves.
The grant covers up to 50 per cent of eligible safety expenses to a maximum of $5,000 per year or $10,000 over the life of the program per eligible applicant. Expenses going back to Jan. 1, 2018, are eligible under the program.
Eligible expenses (with receipts) include things such as first-aid kits, fire extinguishers and warning signage; respirators, eye and hearing protection; health and safety programs, courses, education and training; and seatbelt installation, warning lights and auger guards to improve equipment safety.
The program runs until March 2021.