A Life Without Neonics
4 months ago
-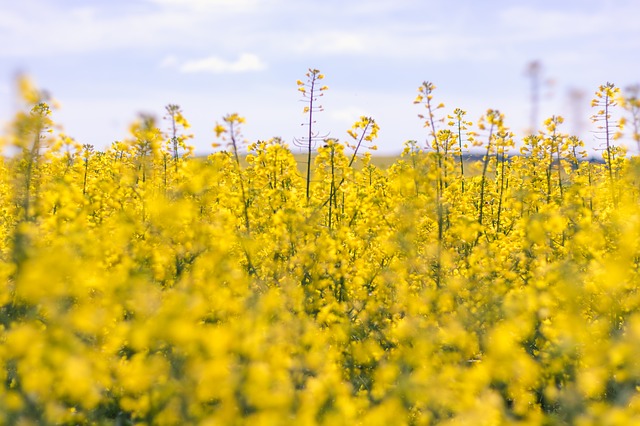 With neonicotinoids under review in Canada, what can Alberta farmers learn from the United Kingdom where neonics are banned? Farmers are experimenting with various agronomy practices for pest control.
The United Kingdom may no longer be part of the European Union, but the EU's presence still lingers. Following years of environmental regulations crimping farming practices, farmers are still finding themselves grappling with EU-enacted controls, including the ban on neonicotinoid insecticides, which flipped regular farming practices upside down.
In Britain, farmers have been forced to become creative in trying to protect their crops against pest infestations. Despite their best efforts, the pests still plague them and they're stuck waiting on science to catch up to the regulations, says Scott Cockburn, business manager for Syngenta Crop Protect in the United Kingdom.
The EU regulations date back to 2013 when the European Council placed restrictions on the use of clothianidin, imidacloprid, thiamethoxam and fipronil, banning their use on flowering crops which appeal to honeybees and other pollinating insects. The decision was made based on studies which found bees were dying due to the insecticide use. The regulations became more wide-ranging in 2018, with full bans enacted.
Across the pond the studies on pollinating insects and insecticides have caught Canadians attention. In 2016, the Canadian government first proposed a phase-out of all agricultural uses of imidacloprid, as the insecticides were accumulating in ponds, creeks and other water bodies near agricultural land. Two years later the same phase-out recommendation was made for thiamethoxam and clothianidin. The decision is still pending.
"It's always a concern when these things are under review, and we need to see where things come out," Ward Toma, general manager of Alberta Canola, says. The European reviews were mainly based on results from older formulations of neonics, he notes. However, Toma says the bee issues were caused by older formulations which have since been addressed, giving him confidence Canada will base its decision on the latest science available.
In the UK, farmers have struggled with life after neonics for years. Cereal crops have been easier to manage, but others, like rapeseed, are challenging and acreage has started to fall. Flea beetle infestations have been getting worse with larvae now being found in the stems of the rapeseed plants — unheard of before the ban.
"It's not uncommon to split main stems in early spring and find 30 larvae in the main stem," Cockburn says. "In the worst-case scenario, they're completely severing the main stem, so the plant just dies."
In winter cereals, farmers have experimented with agronomic practices to try and protect their crops. They have started using minimal tillage, although Cockburn says the UK is behind compared to Canada on no-till practices.
Stubble hygiene has also been tried out, although this relies heavily on the use of glyphosate, which is another whole debate. Chemical control has been used, but pests, such as aphids, are starting to show chemical resistance.
Cover crops have been experimented with. Farmers have also tried seeding at later dates — the crops germinate in colder temperatures, killing the aphids off. Companies have even begun marketing precision agriculture tools to help determine optimal seeding dates to beat aphid attacks.
Rapeseed farmers have also been playing around with similar practices. Some have tried seeding their winter rapeseed crops at earlier dates, claiming it causes better stand establishment, making them able to with withstand infestations. Others argue a later seeding date works better as their crop misses the window for the main aphid attack. Some have used higher seeding rates to try and dilute infestations, however, if all plants reach maturity, the crop is then overcrowded.
Others have tried alternative other crops, such as linseed, maize, soybeans, sunflowers or pulses, instead of rapeseed in their rotations. Trap cropping, where the previous rapeseed stubble is left out for the flea beetles to attack while the new crop germinates, has been experimented with. Cover crops, such as mustard, have been used, with some even grazing sheep on the crop. No-till and chemical treatments have been experimented with. Some farmers claim the flea beetle infestations are worse at night, so they'll spray for them then.
"We're getting lots of theories with all of this. People want to do things that they'll swear blind at," Cockburn says. But so far no one has been able to crack the code and find the perfect pest control method.
In Alberta, if the worst-case scenario happens and neonics are banned, Toma expects farmers would follow the lead of their European counterparts and start using foliar applications instead of pesticides, which could lead to insecticide resistance with pests.
This "would cause potential problems down the road. We'd have to look at potentially increasing rotations which is not necessarily a solution," Toma says. "It is something that we're going to have to either bear increased costs with or invest a lot of money into potentially finding another resistance mechanism."
Moving forward in the UK, the industry will start to catch up to the regulations and will release new products to assist farmers in their fight against pests, Cockburn expects.
New crop breeds like RAGT's soon-to-be-available Wolverine BVDV resistant winter wheat variety will be able to withstand aphid attacks, Cockburn says. In the long-term new biocontrols, biostimulants and sprayable pheromones should hit the UK market to protect cereals like winter wheat.
Rapeseed, on the other hand, faces a tougher future. The viability of the crop will depend on new pesticide discoveries and biocontrols. There is hope, though, as white mustard has pest resistance and it is related to rapeseed. Cockburn suspects those resistance genes will be brought into future rapeseed varieties.
"Undoubtably we will get new pesticide discoveries. They will come along, but they're fewer and harder to find nowadays," he says.
Looking Back and Forward on the Development of Seed Treatment Standards
9 months ago
-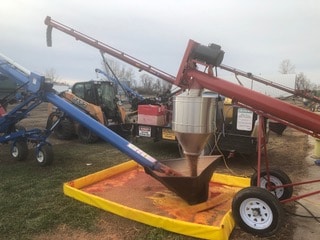 An update on third-party certification as the deadline for full industry participation approaches.
With about a year to go for all commercial seed treatment facilities in Canada to engage in the Accredited Seed Treatment Operation Standards Program, it's a good time to look both back and forward.
As everyone in the seed treatment industry from coast to coast is likely aware, development of the standards for facility certification commenced in 2010, with initial standards launched in 2014. Having these standards in place means everyone industry-wide is employing the same (and improved) stewardship practices in the storage and use of seed treatment products.
By the end of 2017, the first phase of the program had been implemented. At that point, CropLife Canada members began requiring all commercial operations treating corn, soybean and canola seed were successfully addressing all the standards through completion of a third-party audit. By the end of 2020, all remaining commercial seed treatment facilities (treating cereal and pulse seed) will be required to also have completed audits. Growers treating seed on-farm for their own farm will continue to be exempt from the process.
The need for new and uniform standards was multifaceted, explains Russel Hurst, CropLife Canada's vice-president of sustainability and stewardship. "Around 2010, the complexity around seed treatments started to increase in terms of how products were used, the combining of fungicides and insecticides for example," Hurst notes.
"In addition, standards were needed because while there were world-leading regulations and stewardship in place for use of crop protection products in Canada, there weren't any industry stewardship practices in place for seed treatment products at that time. The process was starting to happen in the U.S. and Europe, so altogether, it was definitely the right time to create a health and safety and stewardship framework around seed treatment here."
The standards development process, explains Hurst, was a careful and deliberate process that ended up lasting four years. He says the development team worked diligently with all stakeholders to address the differences between crop types, different areas of the country and other factors. "We wanted to move at a pace where everyone was comfortable and on board, addressing all concerns and testing the program thoroughly," he says. "It was important that the standards be a positive experience and make every treatment operation better."
Certification for some operations doesn't result in much improvement, but others have to do a little more to finish their audits. "In general, every operation is improved and the feedback we've gotten from those who have finished the process is that it's been positive and that it's resulted in a greater situational awareness of health and safety issues and what to do in case of an emergency," says Hurst. "For example, the program allows for a fire to be addressed appropriately and efficiently by the treatment facility staff, and also outside entities. Before certification came into play, in some municipalities local regulations required that seed treatment facilities had to file a list (with volumes) of chemicals stored on site with the local fire department. Now, as part of their audit, every facility across the country needs to do this."
Reflections from the Front Line
Dennis Benci, owner of Benci Seed Farms in Carmangay, Alta., was a part of the standards development process for about a year and a half. He praises the collaborative nature of developing the standards, and recognizes in particular the hard work of Hurst as chair, addressing all the various needs and agendas involved.
Overall, however, while he found the process positive, it was also a bit frustrating. "Seed growers didn't get what they wanted with some issues," he says. "We wanted the chemical companies to standardize in terms of having common connectors, which could greatly help in preventing spills, and we didn't get that as part of the process and we still don't have that. We also thought that seed treatment makers should standardize containers to all have double walls for better safety during transportation."
Assure Seeds near Acme, Alta., was certified in 2017. "It was a bit of a learning curve," says president and CEO Paul Wiebe. "There are a lot of requirements and it took some time to address them all. We had a pre-audit discussion and we were given a checklist with what to address. The templates were very helpful."
But all the hard work has been worth it. The certification process, says Wiebe, has made his operation much more professional and a lot safer, from handling of chemicals, donning the right personal protective equipment and containing any extraneous treatment or potential spills.
Niemela's Sandy Hill Seed Farm in Sylvan Lake, Alta., has also been through the audit process — its second in recent years. "We had already been through the Agrichemical Warehousing Standards audit, and there was quite a bit of duplication for the seed treatment audit," says spokesperson Tracy Niemela, who is also vice-president of Alberta Seed Growers.
"But even with being through the chemical warehouse audit, the task of preparing for the seed treatment one was still quite onerous, and it can be quite costly and time-consuming to ensure your site meets or exceeds the standards. We did find the pre-audit a valuable part of the process and did not have to use many of the templates with the seed treatment audit, but for those in our shoes, it would be nice to have the two audits combined into one or just have to do one of them."
That said, Niemela believes it's safe to say the seed treatment standards certification process has made her facility more prepared for possible emergencies, and her business, like Assure Seeds, now has more safety measures in place for safe handling of seed treatments.
Westlock Seed Cleaning Co-op in Westlock, Alta., went through the certification process first in 2018 and again in 2019. The plant's manager, Wayne Walker, says because the plant had undergone a major expansion in 2013 with a new chemical handling room, it was already mostly compliant with the standards in the audit.
In addition, he says "the safety of our staff working with seed treatment chemicals is critical, and working through the audit helped us with the health and safety aspect of our emergency response plans each plant must have." Walker believes it has been frustrating, however, for some older plants in the province to pass the audit, and involved a large financial strain for them.
Looking Forward
As of October 2019, 413 commercial seed treatment facilities in Canada were certified, 78 of which are in Alberta. Of those, about 50 per cent are seed growers, 40 per cent seed cleaning co-ops, with the remainder ag retailers. Looking ahead, while Hurst says it's hard for him to estimate how many other commercial seed treatment facilities across Canada will become certified, he estimates that it will be between 200 and 300.
Hurst firmly believes with the detailed communications strategy his organization has implemented over recent years, no one should be unaware of the deadline to finish their audit by the end of 2020. "I'm a big believer in sharing as much information with businesses as possible, and I think we've communicated as clearly as possible about the finish line, allowing business leaders to allocate the needed resources and get it done in time," he says. "We did this for facilities treating corn, canola and soybean seed in 2015 to 2017 and it went very well."
Up until the end of March 2020, facilities can get their pre-audit done for free (and for the very few that have no issues flagged in the pre-audit, their audit is also free). Starting April 1, there is a fee for both the pre-audit fee and audit, about $500 each with the exact cost depending on how far the auditor has to travel. Audits will be required thereafter every two years.
"Remember," says Hurst, "that we have created templates for all of the paperwork, and they are available for free on our website, ready to fill out with your site-applicable data. We wanted growers to have all the help they need and not feel like they are alone or frustrated in the process, so we've done 90 per cent of the work and facilities only have to do the other 10."
One example of a template is the Emergency Response Plan, where facilities must identify the first responder to be called (this could be 911 or the phone number for your local emergency services), legal land location and so on.
"We really believe that this is an excellent and practical industry stewardship program, one that makes the seed treatment industry better tomorrow than it is today," says Hurst. "That's good for all of us. While Canada's seed treatment industry makes up only about four per cent of the global marketplace, we want to make sure it is world class and this program does that."
7 Ways Seed-Applied Technologies are Evolving
2 years ago
-
From boosting yield to helping you look at what you're trying to accomplish on the farm, these products hold a lot of promise for the future.
Next-generation seed treatment technologies, non-chemistry-based seed treatment technologies, and the potential of biologicals and microbes are all driving the industry forward. Farmers need to keep in mind that they must not only keep up with the latest trends, but they also have to make sure they are asking the right questions. In order to do be able to do that, you need to know how these products are growing and evolving.
They may help boost yield.
Russell Trischuk, regional technical managerfor BASF Functional Crop Care in Saskatoon, Sask., says to get to the next plateau of yield, there's a lot yet to be done with these technologies. "We've made big strides in yield over the past few decades due to effective fungicides, herbicides and insecticides plus a big contribution from genetics technologies. Still, the yield increase year over year isn't what is used to be. Through on-seed technologies we can afford the plant the ability to manage abiotic and even some biotic stresses. We believe these products really will take us to the next level of production in our crops not only in Western Canada, but globally."
They may help you rely less on chemistry.
John Kibbee is the owner of Kibbee ST Consultingin Guelph, Ont.He has a history of product development and technical management experience in seed treatments. He says in terms of the non-chemistry-based seed treatment technologies that are of interest to him, microbes for seed treatment — also called biologicals — can do some incredible things "and we've only scratched the surface." Kibbee believes seed treatments have become a low-impact crop protection method, and microbes are the next evolution. "They're green, have a better acceptance among consumers, but are complicated to formulate and turn into a commercial product that works consistently in the field."
They may help enhance the effectiveness of the chemistry you're using.
Trischuksays the use of biologicals in combination with chemistry allows them to plug holes in their crop protection systems and improve the crops they are putting it on. "A biological seed treatment is a technology where it's easy to demonstrate these benefits," he states, adding a chemical treatment is very effective for protecting the seed and plant as it gets out of the ground.
These products will help protect the plant during its most crucial stage.
"We know that within a two or three-week period after planting, the impact of that chemical treatment starts to wear off. This is where biological treatments come in," says Trischuk. He explains that it takes some time for that microorganism to grow and colonize the root system or soil surrounding it, and due to that they see a delayed response in disease control. "This is right in line for when we see a chemical treatment begin to lose its efficacy," he says. "We can bridge that gap that we see until later in the season when a foliar treatment can be applied."
These technologies are changing how we think about seed treatments.
Kibbee says it took him a long time to adjust his thinking, as he spent his career trying to protect crops from microbes, but now he thinks about nurturing them and allowing them to survive. Looking to the future, what sort of microbes can we harness for use in seed treatments of the future? "Rhizobia is an obvious one for nitrogen fixation on legumes and is something we're already seeing used. Azospirillum is popular in Latin America for nitrogen fixation on cereals," says Kibbee.
Seed treatments are changing how manufacturers commercialize products.
"We now have a dedicated seed and soilborne pathogens screening program [at BASF]," Trischuk explains. "All molecules are screened not only for efficacy against foliar diseases, but against all major diseases attacking the seed and seedling in the soil. That's in contrast to what we used to do, where we'd find an active ingredient that was a good fungicide, develop it for foliar use, and then look to see if there's was a fit on seed or in soil." He believes that change in philosophy has allowed them to identify a couple of molecules that they don't think would have passed screening for a foliar fungicide but have been found to be very effective on seed or in soil.
They'll help change how you make product selections. 
In the end, Trischuk says when comparing biological and chemical solutions — especially with regard to consistency of performance and expectation of results — farmers need to examine their expectations."Some of these products don't have a requirement to submit efficacy data to receive registration," he says. "Make sure you ask questions about the product. If there's only been one trial, how credible is that data? At BASF we try to give a lot of info about what the grower can expect. If you want to know how something works, ask for data."
Blazing a Trail: The Next Phase of the Accredited Seed Treatment Operation Standards implementation
2 years ago
-
The scope of the Accredited Seed Treatment Operation Standards is about to expand. All commercial seed treatment operations, including those treating cereal and pulses, must successfully complete an audit of the standards by Dec. 31, 2020. Non-compliance will be enforced by an industry no-ship policy effective Jan. 1, 2021. Alberta Seed Guidespoke with Russel Hurst, CropLife Canada's vice-president of sustainability and stewardship, about the journey ahead on the road to standards compliance and the effect implementation will have on industry stakeholders.
ASG: What has the journey been like so far toward implementing the Accredited Seed Treatment Operation Standards?
RH: The whole process has been a unique journey. One of the program's early drivers was to address environmental, health and safety protocols within the seed treatment sector. We viewed seed treatment, which was a rapidly expanding component within the pesticide sector, as a gap in our stewardship program.
This is a vibrant seed industry. If we have robust environmental, health and safety standards, we can stay away from onerous provincial and federal government regulations: in an ideal world, we can communicate that national standard to provincial ministries of agriculture and the environment and the Pest Management Regulatory Agency at the federal level.
The process may be led by CropLife, but we do a lot of briefings with seed growers, seed cleaning co-ops and seed companies to make sure their wants, needs and desires are met. At the end of the day, maybe not everyone is happy 100 per cent of the time, but we're looking to this process to answer how we continue to culture a vibrant seed sector.
Generally speaking, we're fairly happy with how 2018 turned out. By July, 382 facilities across the country, which is the majority of operations, had successfully passed the audit. About three dozen facilities are in the process of finalizing their audits, however, they didn't get certified for the 2018 seed treatment year. Typically, those were facilities that weren't treating corn, canola or soybeans, but have aspirations of doing so.
The largest number of certified facilities is in Manitoba, primarily because that's where a high number of seed growers are located and it's where the soybean business has expanded significantly over the last couple of years. That number will trend upwards in Saskatchewan and Alberta over time.
Any new facility coming online that wants to treat seed commercially — soybeans, canola, and to a lesser extent corn — in Western Canada, will have to complete an audit.
ASG: What are your observations from the first year of program implementation?
RH: In terms of the lessons we've learned from the audit process to date, we've had a very low level of compliance and enforcement issues. Individuals who did try to purchase designated seed treatment products from an ag-retailer usually weren't fully aware of the requirements — it was more misinformation or misunderstanding rather than deliberate non-compliance.
We also learned the audit protocols must be meaningful to mobile seed treaters. When we first started auditing facilities we had a handful of mobile treaters — they were the exception. Within the audit protocols, roughly two-thirds are applicable to mobile treaters.
This fall, the working group will be going through those audit protocols to ensure they're meaningful to mobile treaters because of the unique way their businesses operate.
We also see continuous improvement to a facility's ability to do paperwork, training, education and documentation. That's been the biggest gap throughout the entire process. All operators, and these are incredibly smart people, know their businesses very well. The biggest gap has been showing us that from an audit standpoint, through documentation. This is a work in progress. It's something we'll look to improve upon through templates, or by helping people help themselves.
Moving forward, we'll likely see associations and registrants in the seed treatment business get more involved because they see it as an opportunity to help their members or customers.
One observation that took us by surprise is this process helps governments increase their levels of compliance with regulations, such as provincial licences for example. We can let an operator know they need a licence for X, Y or Z, but we do that in a safe way.
ASG: What is the path forward from now until the end of 2020?
RH: We'll continue to use the designated seed treatment products list, which will get updated and reissued annually at a minimum. Typically, the list will be updated toward the end of October, as this is the time of year most new registrations coming online for the next crop year are completed. We'll do this for the seed treatment years 2019 and 2020.
ASG: What happens beyond 2020?
RH: The program is going to change for 2021. The direction from our May CropLife board meeting was to implement phase II of the Seed Treatment Operation Standards program. We're going to do away with the designated seed treatment products list. All commercial seed treatment operators — if you're treating seed for sale or gain we deem you a commercial treater — will be required to go through and pass an audit by Dec. 31, 2020, to access seed treatment products. A no-ship policy will be implemented Jan. 1, 2021.
If you're a farmer treating seed on-farm, continue to do what you've been doing. If you're a commercial treater and you're treating corn, canola and soybeans, continue doing your audits, you've already gone through that checkpoint. If you're treating cereals or pulses commercially, by 2021 you must complete an audit.
For those seed treatment facilities in the cereals and pulse space, it's going to be the same journey the corn, canola and soybean operators went through from 2014 to 2018. They're just going to do it a couple years later.
In terms of preparing the industry for that, some of these sites have already completed a pre-audit as part of phase I. We will go through that same process for phase II of the program.
If you're a commercial seed treatment facility that hasn't gone through this process, we highly encourage completing a pre-audit. I am also fairly confident there will be some sort of pre-audit incentive.
The key piece about the pre-audit is the operator has a GAP assessment, so they have an incredibly clear understanding of what they're doing now and what they need to do to pass an audit.
The message we try to convey is this doesn't need to be a $10,000 investment, it can be significantly less than that. You just need to identify as an operator what best fits your operation. We do that as part of the pre-audit. We also supply templates for facilities, and we build a binder: we'll provide the operator with the facility's documentation requirements. Basically, operators need to fill in the blanks. They need to make it meaningful for their operations.
The purpose of the build-a-binder is for operators to understand the risks unique to their operations, to develop mitigation strategies and to understand where the risks impact them. It's a journey sites go on of self-identification and things they can do to improve the environmental, health and safety impact of their operations.
The reality is, these types of programs aren't going away: if we didn't do it, there'd be government regulations in one form or another. It allows us to create our own destiny.
ASG: How does implementation of phase II affect industry stakeholders?
It gives farmers purchasing commercially treated seed an assurance that as of 2021 all facilities across the country, and currently the ones treating the noted commodities, adhere to an industry level of best practice. Farmers benefit from consistent, high-performing products, which in turn protects their investments.
Regulators benefit because their needs are being heard. And if when we act on those needs we're doing it in a manner that is implementable and reasonable, they're happy.
From the standpoint of commercial seed treatment operators, after they've gone through the process, I believe everyone will feel their operations were improved. Registrants will have an assurance their products are being used correctly from an environmental, health and safety aspect. Also, that their products are going to perform in the field — and for them that's the holy grail.
The importance of treating seed
2 years ago
-
Whether to seed treat or not is a question that often comes up in the spring. Seed treatment should be looked at as an insurance policy to protect against less-than-ideal growing conditions in the spring.
If a producer has high germinating, vigorous seed planted into warm, moist soil, the crop will germinate quickly and be off to a good start. However, spring often comes in spurts between winter and summer, and using treated seed can help to avoid potential problems.
"Soils warm up only to cool off. Long periods of cool, damp conditions hovering around 5 to 6 C gives plenty of chances for root rots to take hold and kill off the plant," says Harry Brook, crop specialist at the Alberta Ag-Info Centre. "Early plant and root development is a crucial contributor to the overall yield a plant will deliver in the fall. As the roots go, so do the shoots."
There are other factors besides weather that can increase the risk of seedling losses. Smuts, bunts, and fusarium are seed-borne diseases, and even low levels on untreated seed can, under the right conditions, take over and cause significant yield loss in the crop.
"Without treatment and with a series of damp cool years, small pockets of infection can spread and become a field-wide disaster," says Brook. "Treating your seed with fungicide kills off those potential damaging organisms and can protect the seed in the soil for up to two weeks. This protection will also extend to some of the common root diseases that attack the crop at the germination stage such as common root rot and seedling blights. Some seed treatments also have insecticides incorporated to prevent early feeding by insects on the seedlings. Seed treatment for flea beetle in canola is standard and treatment for wireworm in cereals is becoming more common."
Other farming practices that increase the risk of seedling losses include slow soil warming, limited crop rotation and seed quality. "The majority of seeding done is now zero or minimum till. This is good in so many ways but it also slows soil warming in the spring. Plentiful crop residues insulate the soil surface and keep soils cooler and moister, ideal for slowing down germination and emergence and giving fungi a chance to affect the seedling."
Another big risk factor, says Brook, is crop rotations with little variety. "A lot of central and northern Alberta producers have moved to a canola-wheat or canola–barley crop rotation. Many diseases will over-winter on crop residues left on the soil surface and provide a primary source of infection for surrounding, susceptible crops for the next year. Reducing the spore source requires burial, which is not done with zero tillage. Blackleg on canola is a good example. Infectious spores are produced on the stubble for two to three years after the crop is harvested. Highest spore production occurs two years after the crop which is a problem with a wheat-canola rotation. Recent surveys of canola stubble show increasing levels of blackleg in the canola. Crop yield losses are also starting to increase as well."
Seed treatments with insecticide in them are essential for a couple of crops. "As canola is a very small seed and the seedlings take some time to get established and begin to grow, insecticide treatment is required to protect the seedlings from flea beetles. All hybrid canola sold in Alberta is treated with an insecticide because flea beetles are endemic in the province. As well, peas are susceptible to pea leaf weevil, which is expanding through all of central Alberta. Larval feeding on pea nodules in the roots can lead to nitrogen deficiencies and reduced yields. In areas with high pea leaf weevil populations or signs of heavy feeding in previous years, seed treatment for the weevils is a matter of course. Seed treatment for pea leaf weevil is the only effective way to reduce damage from these pests."
Another factor to consider when applying seed treatment is the application method. "Ideally, you want every seed to be adequately covered by the seed treatment. Some methods are better than others at getting it on each seed. Drip and gravity feed applicators are not good methods for application as they don't allow for accurate volume control or seed coverage. To improve coverage, you need an even volume of fungicide being applied over the whole stream of seed as it travels up the auger. Use an applicator tip with a known volume output and pressure."
Modern seed treatments have lower application rates with less physical product being used, notes Brook. "Even if the seed doesn't have as much colouring, the fungicides are still effective if applied properly. This makes seed treating calibration even more important, as a visual inspection of the seed is no guarantee of good coverage."
Seed treatment should never be used to replace good seed. Poor, diseased, low germinating seed will still be poor, diseased, low germinating seed with or without treatment. It is insurance and protection, and not a replacement, for good seed quality.
"As with any insurance, seed treatment is a way of reducing the risk to the crop at the important, early stages of growth and establishment. With the uncertain nature of weather in the spring and tight crop rotations, seed treatment can be way of ensuring a healthy, vigorous crop stand, or you can seed into warm, moist, soil. It's all a matter of timing."
New Lumisena fungicide seed treatment receives PMRA registration
3 years ago
-
Growers will soon have a powerful new tool to protect against Phytophthora root rot and downy mildew. Corteva Agriscience, agriculture division of DowDuPont, today announced that the Pest Management Regulatory Agency (PMRA) in Canada has granted approval for the registration of Lumisena fungicide seed treatment.
"Lumisena is designed to help soybean growers get their crop off to a strong start, maximize early-season growth and capture higher yield potential," said Travis Schoonbaert, category leader, Seed Applied Technology at Corteva Agriscience. "Lumisena helps maximize yield potential in a variety of growing environments through enhanced vigour and emergence and is an ideal complement to any soybean variety."
Lumisena provides best-in-class protection against Phytophthora root rot, the leading soybean disease in North America. Lumisena moves within the plant to protect against multiple stages of the Phytophthora pathogen's life cycle through preventative, curative, eradicative and antisporulant activity. In multiyear, on-farm trials, Lumisena was shown to significantly improve soybean stands and plant health under Phytophthora pressure. Growers can expect Lumisena to be commercially available at 2019 planting timing.
Lumiderm insecticide seed treatment now registered for soybeans
3 years ago
-
The seed treatment technology that enhanced insect control in canola will soon be available to soybean growers.
Corteva Agriscience, agriculture division of DowDuPont, announced the Pest Management Regulatory Agency (PMRA) in Canada has granted approval for the registration of Lumiderm insecticide seed treatment for soybeans for control of bean leaf beetle and soybean aphid. Lumiderm will be commercially available for 2019 spring planting.
"Bean leaf beetle and soybean aphid are both economically significant pests of soybean, and growers have been looking for new tools to manage them," said Travis Schoonbaert, category leader, Seed Applied Technology at Corteva Agriscience. "Lumiderm provides effective, reliable control of soybean aphid and bean leaf beetle. Overall, Lumiderm offers a higher level of performance that will give growers confidence at planting time and peace of mind during the early part of the growing season."
Lumiderm seed treatment provides soybean seedlings with extended protection against bean leaf beetle and soybean aphid. Protecting vulnerable seedlings from these two damaging insects leads to more uniform and healthier plant stands, allowing the crop to achieve its maximum yield potential at harvest. Lumiderm contains a unique Group 28 insecticide that helps growers manage the threat of resistance and has a favourable environmental profile.
Importing Pesticide-Treated Seeds
3 years ago
-
Health Canada has provided information to help importers of seed pre-treated with pesticides. Specifically, Health Canada is helping importers understand their responsibilities under the Pest Control Products Act (PCPA) and Regulations (PCPR).
Seeds that are pre-treated with pesticides are considered pest control products under the PCPA and are illegal to import unless both the a) active ingredient and b) seed treatment product are registered in Canada for the purpose of treating the seed.
Because of this, importers of pesticide-treated seeds must provide an import declaration that contains:
The name of the pest control product,
The name of the active ingredient, and
The amount of seed being imported.
This declaration can be provided in the Goods Description field of the "eManifest "system used by the Canadian Border Services Agency until their newer Integrated Import Declaration / Single Window  (IID/SW) system is implemented in the spring of 2018.
The importer is also responsible for ensuring that all imported pesticide-treated seed is labelled properly, whether it be bagged or in bulk shipments, and that the imported seed is only treated with the pesticides included in the declaration.
If an importer has questions about their obligations under the PCPA, they can contact PMRA's Pest Management Information Service (E-mail: [email protected], Telephone: 613-736-3799) or their local Regional Pesticide Officer.
Source: CSGA
Recover PO4 Inoculant Improves Phosphorus Fertility Management
3 years ago
-

BrettYoung Seeds Limited announces the launch of Recover PO4 phosphate solubilizing inoculant for Canada.  The active ingredient in Recover PO4, Penicillium bilaii, is the same proven phosphorus fertilizer efficiency technology that thousands of Canadian farmers have used in products like TagTeam and JumpStart.
Used as part of an overall phosphorus fertility program, Recover PO4 improves access to and makes more efficient use of phosphorus from both fertilizer and soil sources.
"The introduction of Recover PO4 fits with our core strategy of providing innovative seed and seed related products to help farmers grow in every way," says Eric Gregory, marketing director of BrettYoung Seeds in Winnipeg, Man. "Recover PO4 strongly complements our portfolio of world-class crop input solutions including BrettYoung brand canola and forage seed and Elite brand corn and soybean seed."
Recover PO4 is being introduced in a convenient liquid formulation as compared to other Penicillium bilaii products, allowing commercial applicators and farmers to easily apply with their everyday seed-treating practices without the need to solubilize with water first.  It is registered on alfalfa, canola, chickpeas, corn, dry beans, lentils, peas, soybeans, and spring and winter wheat.
"The convenient liquid formulation will allow more farmers to utilize this proven technology to grow bigger, healthier crops," says Gregory.
A New Day in Dust Reduction
3 years ago
-
As farmers prepare for spring planting, a feeling of anticipation hangs in the air.
What doesn't hang in the air? Dust-off from seed treatments.
With an increased focus on pollinator health, seed and seed treatment providers, equipment manufacturers and other industry representatives continue to work together to reduce the amount of dust-off that occurs when handling treated seed.
"Equipment manufacturers like John Deere and crop input companies like Syngenta need to collaborate to meet farmers' evolving needs," says Nick Tindall, senior director of government and industry relations for the Association of Equipment Manufacturers.
"The whole industry plays an important role when it comes to controlling dust-off," adds Ravi Ramachandran, head of the Syngenta North America Seedcare Institute in Stanton, Minnesota.
The goal is efficiency and safety for both farmers and pollinators.
"Seed treatments pose a minimal risk to pollinators if handled correctly and if stewardship practices are followed. Reducing dust-off is very important not only for the environment but also for product efficacy and minimizing operator exposure," says Sandy Baker, seedcare application lead, Syngenta.
Dust Levels
Seed applied technologies are a crucial pest management tool in modern agriculture and it's important to have perspective on the actual amount of chemical-related dust that occurs during planting.
"We do follow the European Seed Association established dust-off limits for the main crops as part of our quality assurance program. These limits can be as low as 0.75 grams dust per 100,000 seeds," says Baker.
Outsiders may envision clouds of chemicals when thinking about dust off, but that's not accurate.
"The actual amount of dust off we're talking about is quite small. I've seen anti-pesticide activists use videos showing a planter in action and highlight clouds of dust. However, those clouds are plain dirt kicked up by tires and don't have active ingredients in them," Tindall says.
In reality, seed treatments are used at very low rates, and in certain crops help eliminate an early foliar insecticide application, resulting in both environmental and economic benefits.
"By investing in formulation innovation and with the expertise from the application specialists at the Seedcare Institute, we are able to deliver high performing, safer to handle products for our growers. Less dust-off means the correct dose of product on the seed and reduced operator exposure," Ramachandran says.
It also means less potential impact to nearby pollinators, and while it's always important to communicate planting activities with beekeepers, reducing dust-off is another safeguard toward honey bee health.
Factors to Consider
The level of dust that can be generated is linked to the quality of seed treatment products used, how the treatment is applied and the formulation engineering, as well as the level of seed cleaning during processing, moisture level of seeds before treating, and even the environmental conditions at treating.
"At the Seedcare Institute, we develop customized treatment recipes that are tested and calibrated to work across all climatic conditions and through various seed treating equipment," Ramachandran says.
Once the seed is effectively treated, the equipment itself comes into play.
"We focus on addressing the issue where we have the ability to impact it. That is when the planter is in operation. This is why the industry came together to create an ISO standard to control fugitive dust," Tindall says.
He believes the ISO standard to control fugitive dust is an impressive example of the industry taking voluntary, proactive steps to address an environmental concern.
"The process involved several manufacturers from across the globe. Our members spent time and resources to change the way they do things to follow the new standard. These adjustments were in place for the 2017 planting season and will have an even greater effect for this year's planting season," Tindall says.
Improvements
"We've been working with the seed and crop protection companies on this topic since 2009 in a variety of ways," says Tindall. "In addition to the sharing of information and expertise, equipment manufacturers helped in the development of an alternative fluency agent to replace talc and graphite by testing it in the lab and during field trials to ensure it was compatible with existing equipment technologies."
Baker and Ramachandran agree the progress has been significant.
Another approach to reducing dust-off from treated seeds is by incorporating dust reducing agents like polymers into the slurry mix when treating seeds.
"At the Seedcare Institute, we test and work with the polymer industry to make sure the best products are used in treatment recipes," Ramachandran says.
Many times, treated seeds actually release less dust-off compared to untreated seeds due to the binding characteristics of the polymers used in the recipes.
Extensive research is carried out to select a specific polymer for a given crop and treatment recipe. "Recent industry innovations include development of engineered seed lubricants that not only reduce dust off from treated seeds by up to 90 per cent, but are also applied at a fraction of the traditional lubricant rates. Traditional lubricants like talc and talc-graphite blends are used up to one cup per unit while the new synthetic lubricants are recommended at one or two teaspoons per unit," Baker says.
Precision Planting
On the equipment side, improvements are focused on what happens to any amount of dust as seed flows through the planter while it's in the field.
"For example, the ISO standard states that the fan exhaust should be half a metre off the ground when in planting position, and it also addresses air speed," Tindall says.
The potential for dust-off comes from the actual process of planting seed with vacuum metre systems, in which the planters use pressure differential to drive seeds to the ground. This is where the potential impact to nearby pollinators has been most scrutinized.
However, it doesn't mean there will be dust-off issues at this point in the process.
"That only happens if you have non-optimized recipes, low quality formulations and poorly cleaned seeds during processing, as well as the lack of seed lubricants during planting to reduce friction on the seeds surface," Ramachandran says.
It is also important to use the right dose of seed lubricants for planting.
"Overuse of seed lubricants could result in increased dust during planting. Applying at the manufacturer recommended rates will result in not only good seed singulation but also minimal dust-off at planting," Baker says.
There are other benefits to applying products at the recommended rates, too, like a cost savings.
"Farmers aren't in the habit of wasting money on inputs. No one benefits when active ingredients miss their mark," Tindall says. "Beyond economic concerns, seed treatments represent the most environmentally friendly way to use crop protection products, because their application is so finely targeted."
It's about sustainability.
"Our customers care a great deal about the health of their ecosystems, as do we. After all, all of our livelihoods depend on it. Doing our part to safeguard pollinator health is a key part of that and a responsibility we take seriously," Tindall says.