Alberta Farmers Actually Planted Less Oats
3 months ago
-
Farmers in Alberta had been expected to increase oat acres this year, however the latest acreage estimates have acres falling to 881,200 from 899,100 last year, Statistics Canada's principle field crop areas for June 2020, says. In the March update Albertans had been expected to plant more due to higher prices and stronger demand for livestock feed use.
Alberta's oat decrease goes against the national trend, where oat area rose 6.5 per cent to 3.8 million acres this year. Otherwise, Alberta farmers are mostly following their provincial counterparts.
"In June, farmers reported several changes in crop areas compared with the previous year, with notably higher seeded areas of lentils, barley, and durum wheat, likely due to higher prices and better returns relative to other crops. In contrast, areas of crops such as canola and soybeans fell compared with 2019, possibly due to a shift away from oilseeds," the report notes.
In Alberta, wheat area is down slightly by 0.3 per cent to 7.4 million acres. Spring wheat area fell 4.2 per cent to 6.3 million acres, with durum acres up 30.6 per cent to 1.0 million acres.
Canola acres dropped 1 per cent from 2019 in Alberta to 5.9 million acres.
Alberta drove the national decrease in barley acres with planting dropping 2.8 per cent to 3.7 million acres.
Despite India's ongoing lentil import tariffs, Alberta acres rose to 422,900 from 387,800.
Pea area in Alberta is down 150,o0o acres from 2019.
Storms Cause Excessive Moisture in Alberta Fields
3 months ago
-
Rain over the past weekend along with tornadoes, hail and severe storms hit parts of southern Alberta, the weekly crop report from Alberta Agriculture and Forestry on June 19, says. Another storm system followed which hit province wide.
A large area across the central, north west and Peace regions received well over 30 mm of precipitation, with many areas getting up to 80 mm. The southern and eastern borders of the province only received two to three millimetres of rain, the report notes.
"Rainfall in the areas with already near or at the field moisture capacity resulted in excessive soil moisture and flooding out in crop and in some cases in tame hay fields. Due to saturated fields, some producers need to re-seed their fields with cereals for greenfeed and silage."
The excessive moisture may cause some farmers in the north west and Peace regions, along with the challenging spring from overwintered crops, to have unseeded acres, the report says.
Majority of Crops Emerged Across Alberta
4 months ago
-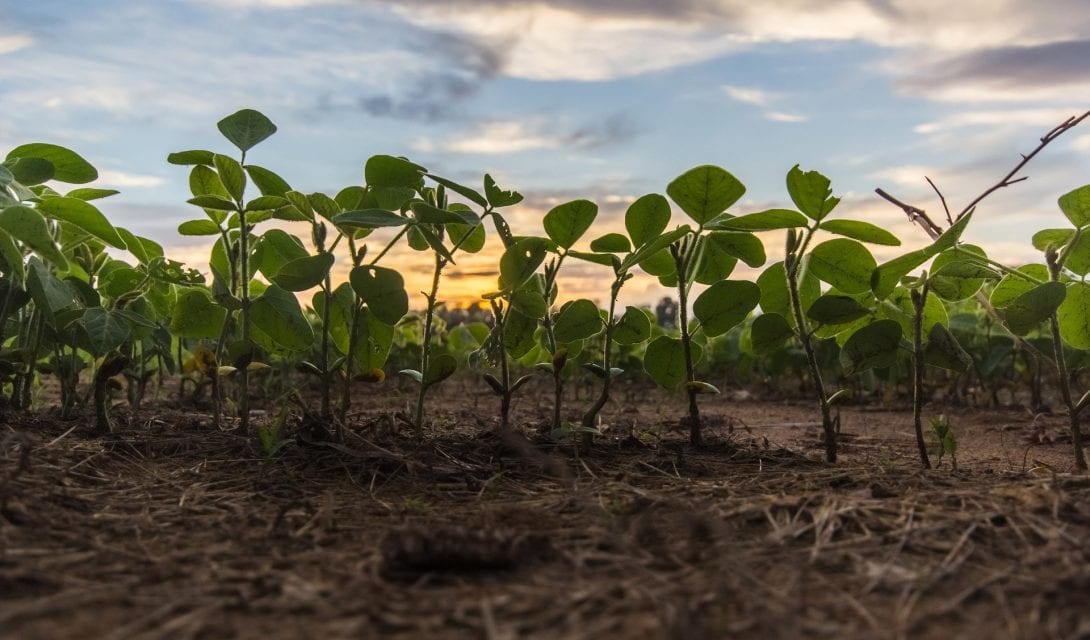 Provincially, 75 per cent of the crops have emerged, which is 12 per cent behind the five-year average, the latest crop report from Alberta Agriculture and Forestry on June 12, says. Over 90 per cent of Alberta's crop have been planted.
Regionally, south, central and the north east regions are closest to the five-year average with challenges continuing for the northern parts of the province, the report notes.
The cool wet weather that caused seeding delays for much of the spring is now affecting crop development. "An extended period of warm, rain-free days would be welcomed to dry out the ground," the report says.
Rain Helps and Hinders Alberta Farmers
4 months ago
-
Precipitation across Alberta over the past week helped and hindered farmers, the latest crop report from Alberta Agriculture and Forestry on June 5, says.
In areas where seeding is complete the moisture is helping with crop development while in areas seeding is behind, the rain has caused further delays. "Generally, all areas would benefit from some warmer weather," the report notes.
Provincially seeding is at 93 per cent done, up 14 per cent from the previous week but below the five-year average of 94 per cent.
Rain Slows Down Alberta Seeding Progress
4 months ago
-
A major weather system across the province brought a significant amount of moisture halting seeding and harvesting operations for a few days, the latest crop report from Alberta Agriculture and Forestry on May 29, says.
Provincially, as of May 26, about 80 per cent of crops have been seeded, up from 62 per cent the previous week. Compared to the five-year averages, seeding in all regions is ahead, except for the Peace and North West Regions which are still behind, the report notes.
Harvesting of over-wintered acres is almost complete. Provincially, about two per cent of overwintered spring wheat, barley and canola acres across the province and five per cent of oats still remain in the fields.
Provincial Crop Now 21 Per Cent Planted
5 months ago
-
Weather was variable across Alberta over the last week which allowed soil to dry in some areas and added moisture in others, the latest crop report from Alberta Agriculture and Forestry release on May 15, says.
Farmers have 21 per cent of the provincial crop planted, which is down from the five-year average of 32 per cent. Field operations in northern area are still being impacted by waterlogged soils. Almost half of the acres are seeded in the southern part of the province.
Spring harvest is still happening with some spring wheat, barley, oats and canola left in the fields. In areas where the spring harvest is almost done, producers have been able to make considerable seeding progress, the report says.
Crop Report Shows Spring Harvest and Planting Progress
5 months ago
-
Farmers across Alberta are making progress on harvest this spring while getting new crops in the ground at the same time, the first official crop report from Alberta Agriculture and Forestry release on May 8, shows.
As of the last 2019 crop report on Dec. 3, Alberta had 10 per cent of acres left unharvested, the report says. Crops in the south were mostly harvested, while further north the amount of crop left out over winter increased.
The quality of the overwintered production is quite good, the report says. Provincially, close to 70 per cent of the spring harvested cereal grains (spring wheat, barley and oats) are coming off as good quality feed. The spring harvested canola is also good quality with 84 per cent coming off as 3 Canada or better.
Provincially seeding is slightly behind schedule compared to years past, with nine per cent of the 2020 crop in the ground. Progress is being made in the South and Central areas of Alberta — producers in the South have planted 28 per cent of their crop while the Central area has planted four per cent of the acres. As expected, planting is just starting in North East, North West and Peace regions, the report says.
Fall-seeded crops are up and looking good with ratings of 75 per cent good or excellent.
Seed: Try New Genetics Every Year
11 months ago
-
Having diversity in canola variety genetics will improve the resilience of the farm over time. The weed management message, "If it works, change it", should apply to genetics and disease resistance, too.
Here are two approaches to use in combination when choosing varieties:
1. Always try new varieties with different/new traits to keep genetics moving forward on your farm. You might even split a few fields, growing a different variety on each side — seeded the same day, in the same conditions, with the same fertilizer rates. (See the UCC protocols for on-farm trials.) Compare different sources of blackleg resistance or clubroot resistance. Compare older versus newer varieties. As part of variety decisions, consider the risk in growing only one variety on all acres in any year. In this situation, growers have no genetic flexibility to cope with different environmental conditions or changing pest populations. And if yields are lower than expected, they won't know if it's a general canola issue (all varieties) or specific to their one variety. Choosing varieties can be a challenge. Unless you've tried a variety yourself, a lot of traits are hard to choose looking at literature. This is where data from canolaperformencetrials.ca is helpful. (Select 'Compare varieties' from the default 'Search all varieties' option and then select your preferences for steps 1-4 and view the results by yield, maturity, height or lodging.)
2. Recognize what is holding back yield on each individual field. Review scouting records, and use genetic solutions (and other management changes) to fix the problem. For example, if clubroot is holding back yield, then clubroot resistance (CR) and rotation of CR sources is the seed priority. If harvest loss is the biggest issue, then maturity and harvestability traits are the priorities. Look beyond yield. In fact, choose the traits you need — blackleg resistance, clubroot resistance, pod-shatter tolerance, days to maturity, lodging, etc. – and make a short list of varieties that provide those traits. Then pick from among that list based on yield potential, price and availability. Keep in mind that different varieties don't necessarily mean different resistance sources when it comes to diseases like clubroot and blackleg.
Canola Performance Trials update: While 2019 preliminary results will be posted on the CPT website soon, there is great value from considering more than one year of data in the meantime. The previous year's data, which is used in many of the canola variety guides that are circulated prior to harvest, can still be viewed in the 2018 data booklet – including small plot and field scale straight cut results (which aren't included in the CPT database).
Source: Canola Watch
Higher Cereal Seeding Rates Can Provide Many Benefits
2 years ago
-
As seeding season draws near, it's worth taking another look at seeding rates in cereals.
According to Sheri Strydhorst, agronomy research scientist with Alberta Agriculture and Forestry (AAF), simply put, higher seeding rates equals higher plant populations. And that, in turn, equals more main heads and less tillers.
"The real benefit is increased uniformity in your plant population across your field," she says. "When you have more plants, they have fewer tillers and that means all of those heads will be at the same growth stage."
This increased uniformity leads to everything flowering at the same time, making fungicide applications easier, presenting a shorter window for pests such as wheat midge, and less infection time for diseases such as ergot or Fusarium head blight.
"If we have early-season disease or frost or insect damage, having more seeds allows you to make sure if some of those are lost in the spring, you're not at a critically low plant population," notes Strydhorst. "The other thing is increased competition with weeds. As we get more and more herbicide-resistant weeds, we need to depend on agronomic tools from the system, not just herbicides. The more plant competition you have from your crop, the better your herbicides are going to work."
Brian Beres, research scientist with Agriculture and Agri-Food Canada at Lethbridge, has conducted scads of seeding rate work on spring and winter wheat. He says besides potential for higher yields, there are secondary benefits that come into the mix. For instance, wheat's competitive ability.
"We conducted multiple studies on winter wheat and were able to show how important higher seeding rates were in managing weed competition which is significant as you achieve early canopy closure with high plant populations," he says.
"The result is better control of weeds. Also, a key feature of high seeding rates is replacing those secondary tillers with more main stems per unit area, resulting in a much more uniform crop stage, so you get higher fungicide efficacy. This is also likely to shorten the flowering period as well as days to maturity, so the grower is going to be able to harvest earlier, and as we found last fall, can be an important asset."
Beres says his emphasis is shifting from the practice of thinking of seeding in terms of a volume or a bulk per unit area, to a spatial density per unit area. So, seeds per square metre or per square foot. "The problem is that the 'bushels per acre' rule of thumb resulted in a lot of plant stand variation from one class of wheat to another because kernel size, shape and weight varies considerably and more so now, even within classes, given that kernel visual distinguishability has been phased out as of 2008," he says.
"For example, we had many growers back in the old days who, even with winter wheat, went at about 200 seeds per sq. m., or 20 seeds per sq. ft. We were able to show that that needs to be up around 450 seeds per sq. m. We were able to show with those high-yielding classes such as durum or the high-yielding varieties within CWRS, they could withstand the higher density and not lodge.
"As a starting point, the 'sweet spot' for winter wheat would be 450 seeds per sq. m.; and for springs across the board, 400 seeds per sq. m., but some high-yielding, strong-strawed spring varieties are definitely going to respond to rates higher than that as well."
No matter your variety of wheat, Beres stresses the importance of ensuring a good germination rate and good vigour. But equally important is calibration.
"Growers need to think about planting spatially per unit area, such as 40 to 45 seeds per sq. ft., and that they know what their kernel weight is," he says. "The kernel weight can alter what they think their planting is, it's pretty significant."
Becoming Seed Smart: The Most Important Thing You Can Do For Your Crop Is Check Your Seed's Health
2 years ago
-
What's the best thing you can do for your crops? Is it making sure they get enough water, sunlight and love? What about having the best herbicides and pesticides to protect them from pests? The best seed treatment? Precision seeding equipment?
Well, there's something more important than that: testing your seed.
About three years ago, Alberta Seed Processors (ASP) began a program called Seed Smart to promote and educate about the importance of seed health and testing your seed. Since then, the goal has remained the same: to get the word out that seed testing is "smart."
"Seed Smart has only had about three seasons," says Monica Klaas, general manager of ASP. "The program hasn't changed much and the Co-op seed and grain processing network throughout Alberta/ BC Peace region have been the catalysts of the program to date. As our program gains momentum, we're making plans to involve other parts of the crop sector value chain."
But why should growers care so much about their seed health? Why should they get their seed tested?
"Everything a farmer does on the farm is to unlock the potential of the seed," Klaas says. "The message of the Seed Smart program is for farmers to know the quality parameters of the seed they plant. If a farmer is using pedigreed seed, asking for the seed analysis from the seed retailer will assist that grower in planning for success. If a grower is using farm saved seed, getting a full seed test from an accredited laboratory will determine seed health parameters."
Seed Smart recommends testing for germination and Fusarium gramineareum, as a bare minimum. Other tests such as fungal scans, vigour testing, and 1000 Kernel weight are other parameters that are critical indicators of seed health
Klaas says that particularly in this season, growers will want to make seed testing their first priority, as challenging harvest conditions will play a role in seed health.
Submitting a representative sample to the seed lab is of ultimate importance. With a later than normal harvest, farmers are reminded to take a sample from each truck load. Seed Smart has developed a sampling document to help guide farmers to use proper sampling techniques. The idea is to get a snapshot of seed quality of the whole seed lot, (not just what a farmer can access from a bin door).
Seed Smart's next focus is marketing towards trade shows. Klaas says that they've been working on materials that will be available at more trade shows, and that they're amping up more materials to be put in seed processing facilities.
In addition to Seed Smart marketing materials, there are now Seed Smart scholarships . Currently, Seed Smart awards two scholarships to encourage the next generation of growers to know the quality of the seed they're planting.
The scholarship targets second to fourth year students enrolled in an agriculture-related field at universities across Canada, with given preference to students at an institution in Alberta. This year, Seed Smart awarded scholarships to Cole Huppertz, a 20-year-old from Westlock, Alberta, studying at Lakeland college, and Kyle Wheeler, a 20-year-old from Strathmore, Alberta, and a student at the University of Alberta.
"One of the things we recognize is that if a grower has been farming for 60 years or so and has never tested their seed, chances are that's not the demographic that wants to send in seed samples," Klaas says. "We know that we need to start working and encouraging the next generation to be cognizant about seed health and make it their first step."
Currently, Seed Smart is staying focused on Alberta, but Klaas hopes that some of their marketing materials can be amended to other locations.
"The message is the same no matter where you farm," Klaas says.
"We talk a lot in agriculture about sustainability and integrated pest management," Klaas says. "Arguably, having a seed analysis fits into both platforms — you're trying to predict an outcome. It's difficult to try and predict something if you don't know where you're starting. Seed analysis often gets lost around the other parameters of crop production, but the Seed Smart program believes it should be the starting point."
Where on the Web:
Visit the Alberta Seed Processors website www.seedprocessors.ca/seed-smart for resources and tools to help you be Seed Smart.