The Seed Chain in the Americas: Looking Toward a New Meeting
9 months ago
-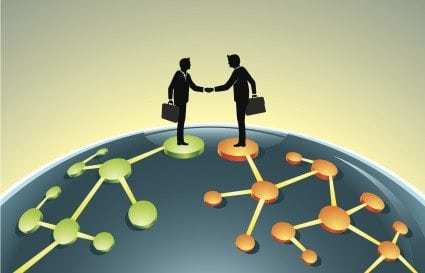 When asked "What's new?" I always have to stop and pause. If you've asked me this and wondered why the pause, it's not because of a lack of issues we are working on or that I'm thinking of the proper words. Working on issues in the seed industry is like building a cathedral. It's slow, it's planned, it's intentional and it's a continual layering of stone and other materials.
The Seed Association of the Americas (SAA) is committed to promoting and facilitating the seed business in the Americas. The main topics are phytosanitary matters, with the focus of facilitating trade; biotechnology and innovation in genetic improvement; treatments and technologies applied to seed; and finally, innovation in genetic plant breeding, intellectual property and breeder's rights.
Held in conjunction with the Argentine seed association, SAA held its 7th Seed Congress of the Americas Sept. 10 – 12 in Buenos Aires, Argentina. This meeting brings representatives from the seed industry together with those who work in regulatory roles, allowing for productive dialogues and debates needed to work through some of the most important issues at hand.
Regarding phytosanitary matters, it's been two years since the International Plant Protection Convention approved the International Standard for Phytosanitary Measures (ISPM) No. 38. The Working Group continues its work with national associations to evaluate efforts made by official organizations, by industry and the interaction of both on these issues. Our goal here is to identify and analyze new challenges and to capitalize on the advances to solve phytosanitary issues within the SAA countries. We're also promoting the implementation of and defining actions that help facilitate the international movement of seed.
One of the constraints to the movement of seed within the Americas is treated seed. We are working to better understand the characteristics and benefits of treatments and technologies applied to seed, as well as the regulatory aspects that must be considered when moving treated seed internationally. Given the tremendous growth in the trade of treated seed among the Americas and throughout the world, there needs to be a space where we can answer frequently asked questions. The Seed-Applied Technologies Working Group focuses on providing information that industry and regulating entities might need to help foster the movement of treated seed. Expanding on those efforts to inform, it also offers the public a clearer vision of how these new technologies benefit farmers and the environment in a sustainable way.
In addition to promoting advancements in seed-applied technologies, SAA seeks to promote plant breeding innovations, such as CRISPR-Cas9 and other gene editing techniques. While technology has quickly evolved, country-specific regulatory frameworks have not, potentially delaying the availability of new products for farmers. I'm proud because our region, the Americas, is the vanguard region where governments have issued regulations for gene editing. Clearly separating GMO regulations from those that regulate gene editing, which does not involve transgenesis, is crucial to continuing rapid innovation. Academia, research institutes and companies of all sizes consider gene editing a tool of the highest potential. SAA partners with other international seed associations at a regional and global scale to support and encourage the development of regulatory frameworks based on science and that allow for and promote continued plant breeding innovations that benefit all stakeholders, from farmers to consumers.
Another piece of the puzzle that must be in place to help advance innovation is a strong intellectual property environment. The effective protection of intellectual property in such cutting-edge technology developments is crucial for the future of the sector and the agri-food chain; however, it is a big challenge. The Intellectual Property Working Group explores the regulatory frameworks, coexistence of rights, the generation of value through the collection of royalties and the enforcement tools of these innovations. It's also monitoring the potential use of molecular markers for the identification and differentiation of varieties.
Each time SAA members meet, it's a stimulating experience. Our working groups and staff are empowered through the excellent exchange of information, experiences and opinions. This fosters new ideas, solutions and strategies to advance our mission, to promote and facilitate the business of seed in the Americas.
Scott Horner is General Manager, HyTech Production
CropChoice$ 2019 now available to download
1 year ago
-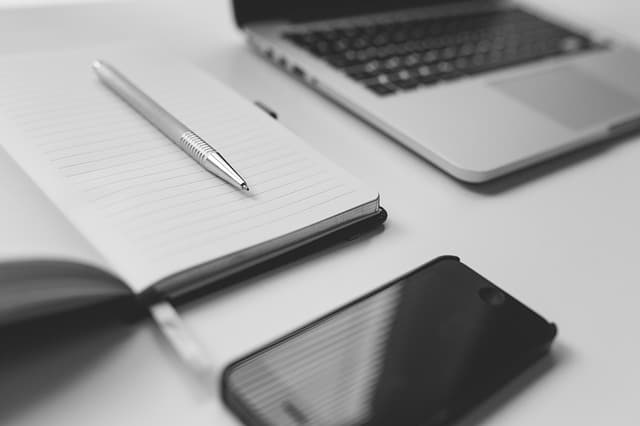 CropChoice$, the crop planning and risk management software program, has been updated with current crop insurance information from Agricultural Financial Services Corporation (AFSC) along with projected crop costs.
"Producers can also adjust individual crop costs and evaluate the effects that different risk management strategies will have on their operation — such as purchasing crop insurance and renegotiating land rental agreements," explains Manglai, production crops economist with Alberta Agriculture and Forestry.
Cropping plan probability
The program also provides probabilities for achieving margins for various cropping plans and scenarios. Manglai says that typically with traditional budgets, a single estimate of yield and price is used which only gives a simple average.
"However, CropChoice$ recognizes that future crop yields and prices cannot be precisely known. Based on that, it takes the revenue calculation one step further to include your own price and yield expectations. It does so by allowing you to enter high, low and most likely price and yield values."
The program then calculates the likelihood of achieving every possible profit outcome based on those price and yield expectations.
Value for producers
Manglai explains the program's value for producers. "It narrows down cropping options to find the mix of crops that gives the highest possible profitability while maintaining agronomic stability and taking into account personal risk preferences."
He says that a bonus of creating a primary crop plan is that it helps producers figure out their second best option. "Once you are in the field, you don't have time to evaluate last minute options. The wrong option can be costly."
"You can also use CropChoice$ scenarios to evaluate your crop insurance options," he adds. "The software includes AFSC's current offerings for risk coverage levels, insurance premiums and spring price endorsement. Use the software to evaluate your crop plans with different crop insurance scenarios before the April 30 deadline."
What to grow
"The program has up to 40 dry land and irrigated crops depending on location. Each scenario handles up to 32 fields and producer can run up to eight scenarios that directly compare and contrast the risks and returns of each crop plan. A producer can then choose a crop plan that works for their operation based on their results."
Download a free copy of CropChoice$.
Source: Government of Alberta
Crop Scientists Help Crack the Durum Wheat Genome
1 year ago
-
A year after University of Saskatchewan researchers played a key role in decoding the genome for the bread wheat variety Chinese Spring, they've done it again — this time in durum.
USask researchers played a key role in an international consortium that has sequenced the entire genome of durum wheat—the source of semolina for pasta, a food staple for the world's population, according to an article published today in Nature Genetics.
"This ground-breaking work will lead to new standards for durum breeding and safety of durum-derived products, paving the way for production of durum wheat varieties better adapted to climate challenges, with higher yields, enhanced nutritional quality, and improved sustainability," said Luigi Cattivelli of Italy's Council for Agricultural Research and Economics (CREA).
In an exciting discovery, USask plant breeder Curtis Pozniak, along with University of Alberta scientists Gregory Taylor and Neil Harris, identified the gene in durum wheat responsible for accumulation of cadmium, a toxic heavy metal found in many soils. The USask team discovered how to significantly reduce cadmium levels in durum grain, ensuring the safety and nutritional value of the grain through selective breeding.
The durum wheat genome is four times as large as the human genome. The team has for the first time assembled the complete genome of the high-quality Svevo variety.
"We can now examine the genes, their order and structure to assemble a blueprint that will provide an opportunity to understand how the genes work and communicate with one another," said Pozniak. "With this blueprint, we can now work quickly to identify genes that are responsible for the traits we select for in our breeding programs such as yield, disease resistance, and nutritional properties."
The research involved more than 60 scientists from seven countries. The work was co-ordinated by Cattivelli and included corresponding authors Pozniak of USask and Klaus Mayer of the Helmholtz Zentrum München (Germany), as well as researchers Aldo Ceriotti and Luciano Milanesi of Italy's national research council CNR and Roberto Tuberosa of the University of Bologna (Italy).
Durum wheat is mainly cultivated in Canada, Europe, United States, and South Asia, and remains a key crop for small farms in North and East Africa, as well as the Middle East.
"This is an exciting development for durum farmers as it will mean wheat breeders will be able to produce varieties with improved yields and resistance to disease, pests, and environmental stressors quicker than before," said Laura Reiter, Chair of the Saskatchewan Wheat Development Commission board of directors, who farms near Radisson, Saskatchewan.
"The investment in this research on behalf of Saskatchewan durum farmers is expected to lead to productivity gains and will allow them to capture opportunities in markets that desire the high-quality grain that Saskatchewan farmers produce," she said.
Durum wheat, mainly used as the raw material for pasta and couscous production, evolved from wild emmer wheat and was established as a prominent crop roughly 1,500 to 2,000 years ago in the Mediterranean area.
The scientists compared the durum wheat sequence to its wild relative and were able to reveal genes that humans have been selecting over the centuries.  The team uncovered a loss of genomic diversity in durum wheat compared to its wild wheat relative, and they've been able to map these areas of loss and precisely recover beneficial genes lost during centuries of breeding.
"We can now see the distinct DNA signatures that have been so critical to the evolution and breeding of durum wheat, enabling us to understand which combination of genes is driving a particular signature and to maintain those target areas of the genome for future breeding improvement," said Marco Maccaferri, lead author of the manuscript.
As pasta is a staple for the world's population, industries are asking for more, safer, and higher-quality durum wheat.
"Having this durum wheat high-quality genome sequence enables us to better understand the genetics of gluten proteins and the factors that control the nutritional properties of semolina. This will help to improve pasta quality traits," said Italian scientist Ceriotti.
If Canola were an App, it Would Need an Update
1 year ago
-
New discoveries have the potential to boost canola breeding well beyond its impressive achievements to date.
In light of the ongoing trade dispute with China, it's important to note that Canola is an undisputed Canadian success story. Many across the agriculture world would consider what has already been achieved in breeding canola traits related to crop production and end uses as legendary.
But canola's story is far from over, and that's thanks to some new biochemistry research developments.
In fact, according to Marcus Samuel, an associate professor and director of the BiSci Greenhouse at the University of Calgary, without new science, canola yields will remain stagnant.
"We have currently reached the maximum potential of the existing technology," he explains. "Major discoveries and translation [of these discoveries into breeding] are required to further increase the yield potential or sustain yield under challenging conditions."
Martin Mau, a post-doctoral fellow in the department of Seed and Developmental Biology at the Global Institute for Food Security at the University of Saskatchewan, also points to yield stagnation as an issue.
"Utilizing the methods established during the Green Revolution of the 1960s for many decades now, the last 10 years showed a drastic drop in the genetic diversity — and missing progress in grain yield growth — among the major crop plants such as wheat, rice, maize and canola due to the breeding focus on herbicide resistance and yield," he says.
"Just 15 crops provide roughly 90 per cent of the world's food, and those face a genetic bottleneck, making them very vulnerable for pandemic pests. On the other hand, the world population is steadily growing. Now we need another agricultural revolution — or some say an evolution — which means the development of disruptive, groundbreaking methods in order to avoid genetic bottlenecks in our crop plants and [to achieve] improvement of the genetic gain in grain yield."
Mau says two main crop science research avenues have been the focus during the last few years, one being so-called "Gene Bank 2.0" projects around the world. These involve digitizing (inputting data into storage for later access/sharing) the genetic and phenotypic information in germplasm collections. This will lead to improved breeding strategies by enabling better prediction models of trait heritability rates, as well as the incorporation of wild and land races, and the screening of cultivar genetics.
The other main research avenue is the development of "molecular toolkits" such as the apomixis (a form of asexual seed production) into classic breeding schemes.
Taking Sex out of the Equation
Mau and his team have successfully demonstrated the transfer of apomixis into a model plant, and they have just received $625,000 from Saskatchewan's Agriculture Development Fund to proceed with doing the same in canola.
Apomixis, explains Mau, is a female trait that results in all progeny of a plant being clones of their mother. So, while apomixis does not have an influence on what specific traits are bred, he says, it allows their fixation in future generations. It also allows for the combination of novel traits (e.g. from wild accessions or land races) with traits from elite cultivars without losing a plant's basic trait set.
Canola happens to be a crop that's threatened by various diseases (blackleg, clubroot, downy mildew) and it's been difficult, up to this point, to breed a single variety resistant to all of them. Incorporating apomixis into canola would allow breeders to fixate resistance against one disease while also enabling the incorporation of a second disease resistance trait.
Mau explains another apomixis benefit.
"While the majority of the canola research is focused on herbicide resistance and oil and meal quality, very little research has been done on improved hybrid vigour stability," he says. "Seed costs remain one-third of the front-end costs for farmers."
With apomixis, no maintainer breeding lines are necessary, so the cost of seed production is lowered. This should allow small farmers or organizations like the Saskatchewan Pulse Growers and the Canadian Canola Growers to produce their own seed.
If that weren't enough, apomixis will create a larger pool of germplasm, for example, from landraces or wild accessions, which could easily be integrated into breeding schemes of apomictic hybrid elite canola lines. This would allow breeders to restore genetic diversity.
"In my humble opinion, apomixis technology will have its greatest impact on breeders and farmers as it will minimize canola breeding by significantly shortening costs and production time," Mau says. "I don't see overall changes in technical aspects for the seed producers in the Western world but great changes for seed production in the developing world. But all that will depend on how the apomixis technology will be implemented as a business and licensing model in the future."
Protein Game-Changer
Marcus Samuel, along with Sabine Scandola (she performed all the experiments in the study for her PhD under Samuel's supervision, and is now a post-doctoral fellow at the University of Alberta) have identified a key protein in canola that's involved in the pollination process. The discovery and understanding of this protein could make it possible to more quickly and effectively create more vigorous, high-yielding varieties.
Canola farmers plant hybrids created from male plants that pollinate normally and 'male-sterile' female plants that can only receive pollen. Hybrid canola seeds, similar to hybrid corn seeds, can be grown only for a single season because their seeds can't be relied on to produce true copies of the parent plant. Now, with the identification of this protein, Samuel and Scandola believe the way could be paved to develop new methods for creating canola hybrids.
In addition, canola lines with excess amounts of this protein will have an expedited ability to allow pollen (which has landed on the stigma) to grow down, fertilize the ovule and produce seed. These plants that more easily accept pollen, says Samuel, should be able to achieve seed production under more challenging environmental conditions.
We're Asking a Lot from Breeders
Peter Entz, assistant vice-president in the seed and traits division at Richardson, notes that at this point in time, "we are asking a lot" from canola breeders.
"We want plants at a certain height, to stand up, have an excellent disease resistance package, be able to be straight cut and, of course, [all of this is] to support high yields," he notes. "And breeders are up for the challenge." 
And while Entz points out that farmers must not rely on breeders to solve all the challenges of canola production (farmers must have stewardship practices in place so as not to abuse traits), new crop technology obviously gives famers improved tools for crop production.
"The introduction of new traits in canola, or other crops for that matter, is all about putting more tools in the farmer's toolbox," he says. "And the value of having more tools is that you are in a better position to manage your crop and your cropping system. New traits such as pod shatter have the ability to change the way farmers farm."
He notes that during the fall of 2018, he observed so many acres of canola still standing where a few years ago, that would not have been the case, which "would have been very stressful" last year for farmers.
An example is TruFlex from Bayer, which allows farmers a wider window of application and to use slightly higher rates of Roundup to achieve better weed control.
"It takes so long to get all the approvals in place, it was a relief to finally be able to bring this technology to market," says Entz.
Since Canada approved TruFlex in 2012, it took until January 2019 for China's Ministry of Agriculture and Rural Affairs to grant a safety certificate approval for the import and food/feed use of it, so it now has the green light for commercial launch worldwide.
On a future note, Dale Burns, a commercial development breeder at Bayer, says that China and all other major export countries will also need to approve dicamba-tolerant canola, which will provide a management option for glyphosate-resistant weeds. This technology has been undergoing field tests for two years, and Burns says it may be commercially available in another four or five years.
However, China's recent decision to stop buying Canadian canola has thrown a wrench into the canola trade, with speculation running rampant as to what the future may hold. Chinese buyers remain unwilling to purchase Canadian canola seed, and the licenses of three companies (including Richardson and Viterra) to export canola seed to China have been suspended. China says its suspension of export permits is due to phytosanitary concerns, but the country has provided no evidence there is a quality issue with Canadian canola.
"If the current disruption continues over the longer term, we will have no choice but to find other markets for Canadian canola seed, however, doing so will be no easy task," said Curt Vossen, CEO of Richardson International Ltd., while testifying to a parliamentary committee in April.
New Web Portal To Help Canadians Adapt To Climate Change
2 years ago
-
Climate information—including timely, accurate and trusted weather information—is critical for decisions related to agricultural production. Farmers and ranchers now have access to more decision-making tools through a new web portal launched by the Government of Canada in October 2018. These resources will help farmers take full advantage of opportunities and reduce risks.
Aimed at helping Canadians understand and adapt to climate change, the Canadian Centre for Climate Services offers one-stop access to a variety of climate data, information and tools. Features include a climate library, a climate science hub, a data download section and a new climate services support desk to help users with their climate data questions. The centre also offers training and support for individuals who want to address local climate-related risks.
"The climate services website and support desk are good complements to Agriculture and Agri-Food Canada (AAFC)'s agroclimate website pages, like Drought Watch," explains Patrick Cherneski, manager of AAFC's National Agroclimate Information Service.
"For more than 20 years, AAFC has been providing farmers and decision-makers with agroclimate data, information and tools. Agroclimate conditions maps, drought assessments, soil-moisture monitoring, impact reporting, risk management, and climate change scenarios all help in making agricultural decisions," said Cherneski. "The new portal is more broad. It's an all-government approach that houses a wider variety of sources and sectors, for all Canadians,"he added.
To learn more about the new portal and how it aims to help Canadians understand and adapt to climate change, visit the Canadian Centre for Climate Services.
Source: Agriculture and Agrifood Canada
Olds College and Agri-Trade Launch New Ag Event In 2019
2 years ago
-
Olds College and Agri-Trade have partnered to produce a must-see new agriculture event, AgSmart. Taking place August 13 and 14, 2019 at Olds College, AgSmart isn't just a trade show, it's a hands-on demonstration and education exposition focused on technology and data across the agriculture sector – how to gather it, and how to use it to enhance productivity and profits.
During this two day expo, farmers will have an opportunity to interact with cutting-edge high-tech Ag players and experience the latest innovations first-hand. The show will feature education workshops, in-field demonstrations and an exhibit fair profiling some of the latest commercialized products that are transforming the Ag industry here in Alberta and throughout the globe.
"We are excited to be partnering with Agri-Trade to produce a dynamic, hands-on event where farmers can see and experience the latest high-tech Ag in action," comments Stuart Cullum, president of Olds College.
"AgSmart will provide interactive in-field demonstrations and informative education sessions to help producers better understand and use technology and data throughout their operations," adds Cullum. "And it builds on Olds College's vision to be a leader in Smart Ag by transforming our college farm into the demonstration farm of the 21st century."
"AgSmart is all about education and innovation," says Dave Fiddler, show manager for Agri-Trade. "There is so much happening within the Ag space right now and our goal is to stage a hands-on learning and demonstration event that profiles some of the most exciting new technologies available in the Ag sector today."
Source: Alberta Agriculture and Forestry
Alberta Pulse Growers Launches New App For Regional Variety Trials And News In Real Time
2 years ago
-
Alberta pulse producers can now download a smartphone app that allows them to search data from Regional Variety Trials (RVT) relevant to their zone and receive up-to-the-minute news from the Alberta Pulse Growers Commission (APG).
"The new Alberta Pulse Growers app will allow farmers to easily find out how pulse varieties fared in their own zones," said APG chair D'Arcy Hilgartner. "This means that trial results will be available to growers for different varieties and areas as they are reported. The new app will make a world of difference to growers like me who previously had to wait for all of the data to be reported and published at the same time."
The app is available for free download on iTunes and Google Play. The RVT information can also be accessed via www.albertapulservt.com.
APG has funded regional variety trials across the province for many years to ensure that growers have current yield, standability and disease resistance information relevant to their own farms. APG is committed to ensuring the sharing of high quality data in an easy-to-use format for the producers who can benefit from it. The new web tool was designed to allow Alberta pulse producers to access the information they need when they need it because a pillar of best management practices for every crop is selecting a variety that is suited to a growing environment.
The app will also allow busy producers to receive news alerts for relevant APG updates such as news releases, Feed Pea and Faba Bean Feed Benchmarks, and Chuck Penner's Pulse Market Insight column.
Source: Alberta Agriculture and Forestry