Fighting Fusarium Head Blight
2 years ago
-
Cereal growers in Alberta have a new weapon in the fight against fusarium head blight (FHB). It's an online risk assessment tool that helps farmers and agronomists decide whether to apply fungicides based on the likelihood of the disease turning up in their area.
Brian Kennedy, grower relations and extension manager for the Alberta Wheat Commission (AWC), says the tool was launched in the summer of 2017 following requests from wheat producers in the province.
"They had been seeing fusarium risk maps from Manitoba and Saskatchewan … and they asked us to develop something," he says.
The tool was developed for the AWC by numerous partners, including Ralph Wright and Pavel Pytlak from Alberta Climate Information Services, plant pathologist Michael Harding and crop specialist Neil Whatley from Alberta Agriculture and Forestry, and Agriculture and Agri-Food Canada plant disease researcher Kelly Turkington.
"We've been lucky [in that] we've had a couple of years with lower fusarium head blight, but because this is a weather-related disease, growers need to be aware of it and manage their risk by following best management practices every year," says Turkington.
"This was really to get something out and available to producers, so they can start looking at gauging the potential risk of fusarium head blight based on weather conditions."
Turkington says while FHB is a relatively new disease in some areas of the province, the disease risk is more widespread in Alberta than it was a decade ago.
"The pathogen has become more frequently found not only in southern Alberta, where it causes production issues and downgrading and so on, but also outside of that region," he says.
"We're at a point now that in a number of areas in Alberta, producers are not so much concerned about introducing the pathogen as they are about effectively managing it so that the impact on yield and especially grade and also mycotoxin contamination is mitigated as best possible."
Weather Station Data
The FHB risk assessment tool works by pulling data from weather stations across Alberta to provide a localized risk warning gauge. This data consists of nearly 130,000 hourly weather observations that Alberta Climate Information Services collects every day from over 370 stations provincewide.
"We think it's a great use of the data that the weather stations are collecting," says Kennedy.
The disease severity is calculated on a Manitoba FHB risk assessment model that's based on air temperature, relative humidity and rainfall over the previous seven days. The Alberta tool is active between June 1 and August 15 each summer, the time when a wheat crop is most susceptible to FHB infection and corresponding losses, both in terms of yield and quality.
The tool, which is designed to be viewed on mobile devices, can be found at agriculture.alberta.ca/acis/fusarium-risk-tool.jsp. The website also includes best management practices for controlling fusarium head blight.
To access the FHB risk gauge, users click on a red pin in the top left corner which opens up a map of Alberta with all of the weather stations marked with a green dot. They can then zoom in and click on the green dot closest to their field, which then brings up the risk gauge for that location.
"A farmer can look at the weather station closest to their field and keep an eye on that, and when they see that it is high risk and their crop is in the floret stage when it's liable to be infected, then they can make a decision on whether or not to apply a fungicide," says Kennedy.
Turkington says for some producers, "having this additional piece of information provides some peace of mind."
Kennedy points out that wheat farmers who apply fungicides regularly to guard against FHB infection can save money with the tool by not having to spray as often. By only spraying when the FHB risk is highest, he says, "this also mitigates the risk of resistance building up in the fungus."
Kennedy says he has heard good things about the FHB risk assessment system from growers across the province. "They see it as a useful tool."
Kennedy cautions that weather isn't the only consideration when assessing FHB risk. Farmers need to be aware of other risk factors such as:
The stage of the crop
The level of fusarium infestation in their area
The susceptibility of the variety seeded
If the seed was infected with fusarium
If a seed treatment was used
The history of the crop rotation in the field
Past stubble and straw management practices
New Features
Kennedy says the system's developers chose a mobile friendly website rather than an app as a platform for the tool to make it easier to use.
"The advantage for users is they don't have to install something on their mobile device. We tend to get a lot of apps on our devices that are always updating or sending us reminders, which leads to a lot of them being deleted. So, if this is added to their favourites on their browser on their phone, they can look at it at any time without having to install any software," he says.
Kennedy notes that a number of new features were added to the tool this past growing season, including pest management recommendations and risk assessment maps for alfalfa weevil, bertha armyworm and wheat midge.
Data related to growing degree days and corn heat units was also added in 2018, and there are discussions about adding more features in 2019, Kennedy says.
According to Turkington, the hope is to update the model for weather predictions in the risk calculations for fusarium head blight.
"The models are continually being refined," he says. "If you look at some of the recent risk maps in the United States, they're starting to focus now on mean relative humidity over the previous 14-day period, but it was felt we could start with the model version currently being used in Manitoba, at least in the initial phases of the project and then update as needed."
Kennedy says more work needs to be done across the entire Prairie region to ground-proof the disease risk assessment models for Western Canada, and that it'll take a couple of years of scientific study to incorporate weather forecasts into the Alberta FHB tool.
Monitor for Insect Pests this Growing Season
3 years ago
-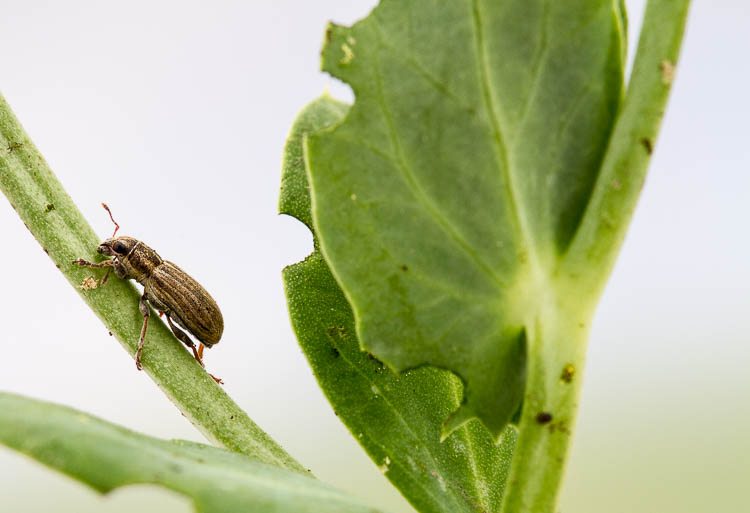 Specialists at Alberta Agriculture and Forestry (AF) are working to have fields predetermined for the 2018 insect survey season and are looking for assistance from agrologists and producers across Alberta.
This year, the survey teams would like to check pea and wheat fields. They will survey for pea leaf weevil in late spring and survey for wheat midge and wheat stem sawfly in the fall after harvest.
"In addition to the rest of the province, we are looking for pea fields up into the Peace Country because the pea leaf weevil has been confirmed into that area, and we want to expand our survey there," says Scott Meers, insect management specialist with AF. "We are looking for fields that producers would be happy to have us check. For allowing us on their fields, we will provide those producers with a report of the survey results."
Meers would also like to increase in the number of bertha army worm traps in Alberta. "We are trying to get four to five traps per county across the province. If you are interested, we will hook you up with all the materials you will need."
For agrologists and producers who have monitored for the bertha army worm adults in the past, now is a good time to check those traps to see if they need to be repaired or replaced. "They are plastic, and plastic in the wind and sunshine tends to break down after time. Let us know if they need to be upgraded or replaced," adds Meers.
For more information about monitoring for the upcoming growing season or replacing traps, contact Shelley Barkley at [email protected].
VIEWPOINT: Learning to live with Fusarium
3 years ago
-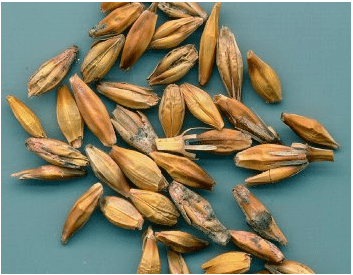 Alberta's Fusarium Management Plan, developed to limit mycotoxin production and subsequent grain contamination, and to prevent the spread of Fusarium graminearum into Alberta was a good idea – at the time it was implemented. But now that Fusarium is established in Alberta, growers need to take matters into their own hands to mitigate the effects of this serious disease of cereals. Alberta Seed Guide spoke with Kevin Auch, chair of the Alberta Wheat Commission and a farmer in the Carmangay area, about the issue and what farmers can do to diminish the chance of Fusarium appearing in their fields.
Alberta Seed Guide: Fusarium head blight is top of mind for Alberta cereal seed growers and farmers. Why is this specific disease such a threat?
Kevin Auch: Fusarium is a severe downgrading factor for wheat and its slow creep into Alberta has the potential to severely affect wheat production here. The disease is adversely affecting wheat production in other provinces where it is prevalent, and is curbing wheat profitability and production. For example, durum used to be a popular crop in Manitoba, but since durum is more susceptible to Fusarium than other wheats, the prevalence of Fusarium in Manitoba has virtually eliminated durum production in that province.
ASG: The Alberta Fusarium graminearum Management Plan has been in place since 2002, to "limit the introduction, escalation, spread and economic impact of F. graminearum in Alberta." Is the plan doing what it set out to do? Why or why not?
KA: I think the Alberta Fusarium graminearum Management Plan was reasonably effective at slowing the introduction of the disease into Alberta. But now that the disease is here, and seed is no longer the main threat or source of transmission of the disease, it is becoming more apparent that other alternative strategies may now need to be employed.
ASG: Currently, Fusarium graminearum (Fg) is listed as a pest in the Alberta Agricultural Pests Act, and no person or company can sell​, transport​ or plant infected seed. ​Are most farmers testing their seed or purchasing tested seed to know that it is Fg free? ​
KA: I think a good percentage of farmers are testing, and it makes sense for farmers to plant the best quality seed possible. However, to enforce zero per cent Fusarium seed limits on a farmer who already has Fusarium in the fields he is planting doesn't make too much sense anymore. While higher germination seed is better, we don't enforce the use of 100 per cent germination seed; and in a case like this one where a farm already has Fusarium, zero per cent Fusarium seed doesn't make sense either.
ASG: With the spread of Fusarium throughout the province, the access to disease-free seed is limited. How can Alberta farmers overcome this challenge?
KA: Properly applied seed treatments are one of the best management practices that can help control the spread of the disease, and protect seedlings from other diseases as well.
ASG: Why is changing the Pests Act important in the management of Fusarium now and into the future?
KA: Currently the way the legislation is written, it's illegal to plant anything but disease-free seed. But proper seed treatment of wheat that is going into fields that already contain low levels of Fusarium may be a better management practice.
ASG: Until changes are made, what can the ​crop industry and farmers do to mitigate Fusarium, now and into the future?
KA: I can't stress enough the importance of adhering to best management practices that help slow the spread of the disease and properly using all the tools available to us.
Blackleg and Clubroot in Canola
3 years ago
-
Blackleg and clubroot are both serious diseases that are growing in severity across Alberta, but with proper and diligent management by all farmers, they can be effectively controlled.
Blackleg
Blackleg is a fungal canker or dry rot that results in stem girdling and lodging. The disease has been present in canola fields since the 1980s.
Today, the availability and use of canola cultivars with resistance to blackleg has helped to avoid significant damage, notes Michael Harding, a research scientist with Alberta Agriculture and Forestry (AAF). However, it is still very common to see blackleg in canola crops.
Harding and his colleagues have undertaken recent surveys for blackleg (and stem rot) on Alberta canola. In 2016, they found that of 480 canola fields, 432 of them had blackleg symptoms. Indeed, Harding states "the prevalence of blackleg in Alberta has been measured at 55 to 99 per cent in the six surveys conducted over the past eight years. Prevalence was slightly lower in 2017 compared with 2016, as it was a relatively dry year in comparison."
Long-term survey trends show the pathogen to be present throughout the province, and Harding does not believe any area or farm should consider itself "blackleg free." Some fields experience little to no loss due to blackleg while others may have significant disease pressure, and he says economic loss experienced by individual farms depends on their location in the province, local weather and field history, as well as cropping and disease management practices.
"Blackleg is always a risk for canola producers and blackleg management practices should be proactive," Harding says. "Crop rotation (one host crop every four years) is a very effective way to keep disease pressure from building. The pathogen does not survive in soil without a host. So, once the canola residues are decomposed, there is little to no risk of economically-damaging blackleg pressure originating within that field."
Harding also notes that genetic resistance in the MR- and R-rated canola cultivars is keeping disease severity very low in most fields, as was seen in the survey data. However, Ralph Lange Team Lead Crop Pathology and Molecular Biology at InnoTech Alberta, notes there are now yearly cases of severe loss in cultivars labelled "resistant," a significant change from the 1990s and 2000s that indicates the pathogen is adapting.
Lange says there are about eight different blackleg strains in Western Canada, and in Alberta, about 80 per cent of all isolates belong to just three strains.
"We continue to have good resistance genes available, and what's changed is that we now need to actively manage the crop resistance genes we present to blackleg fungus populations," he explains. "So, frequent and accurate scouting with excellent record keeping is essential for determining if the genes we're presenting are working or not. Then, producers need to eliminate the non-functioning resistance genes when selecting which canola cultivar to plant (at least one functioning resistance gene)." This is now much easier, Lange notes, because seed companies are starting to reveal which genes are in which cultivar.
Another tool for blackleg management is fungicides. Harding notes while all certified canola seed is cleaned and treated to make it essentially blackleg-free (although infection can still occur due to spores being released from infected stubble), in high-risk situations during the growing season, foliar fungicides may be applied at the one-to-three leaf stage.
Going forward, Harding says the risk of resistance-building in the pathogen is very real when crop rotation recommendations are ignored, especially in wetter years when blackleg has a better chance to infect and cause disease.
"If genetic resistance were to erode due to selection of virulent pathotypes of the fungus, it would have a devastating impact in areas where genetic resistance was no longer effective," he notes. "While we are not currently seeing widespread changes in blackleg severity, it has been seen in some individual fields. This is a warning sign that we need to think carefully about crop rotation practices and resistance stewardship in order to stay ahead of blackleg."
Clubroot
In canola, this soil-borne fungus-like disease causes swellings to form on the roots, ultimately stunting the plant and even causing premature plant death. Infection and severity are supported by warm, moist, acidic soil.
University of Alberta scientists and staff from Alberta Agriculture and Forestry currently conduct yearly clubroot surveys, which began in 2003 when clubroot was first identified in the province. The 2016 survey found 289 new clubroot-infested fields and the 2017 survey another 301.
"What we've found is that clubroot is spreading fairly rapidly for a soil-borne plant pathogen, and this seems to be due mainly to the movement of infested soil and machinery," explains Stephen Strelkov, professor in the faculty of Agricultural, Life and Environment Sciences at the University of Alberta. "We've also found significant numbers of spores in wind-blown dust from infested fields which could contribute to local spread."
There is a continued spread eastward, he adds, with several new infestations recently found near the Saskatchewan border.
"Part of why it often takes a few years for growers to 'up their game' when dealing with clubroot is because the impact on yield is often very slight," notes Dan Orchard, agronomy specialist with the Canola Council of Canada. "It's almost always found in a patch at the field entrance, and the overall field yield isn't really affected. But if not managed, that patch will become much, much larger and potentially cause total loss of the entire crop."
At least 12 new strains of clubroot have been identified in Alberta since 2013, and they are all capable of overcoming the resistance in many clubroot-resistant canola varieties.
"In 2016, these strains were confirmed in over 60 fields in Alberta, and in 2017, we identified another 42 fields with potential resistance issues," Strelkov notes. "These new strains have likely emerged as a result of cropping of clubroot-resistant canola in short rotation in fields with moderate to severe clubroot infestations."
Orchard notes while best management strategies make a big difference, they are difficult to deploy. "This would include equipment sanitation, which growers have suggested could be hours and hours per piece of equipment for each field," he says. "Not cleaning equipment is a risk growers seem to be accepting, although I believe many or most of them make sure equipment from unknown regions or potential clubroot regions is clean before entering their lands, which is a great practice to follow."
He adds there is evidence around the world and preliminary evidence in Alberta suggesting pH plays a major role in clubroot spread and severity.
"Liming fields could reduce clubroot impact, but it's another excellent management strategy that's easier said than done," Orchard says. "I'm convinced, however, that over the next few years and with the help of new technology, the industry will produce better lime recommendations, better pH mapping, better application techniques, and just a better understanding of lime and the benefits/challenges."
While he believes genetic resistance is currently the most significant factor in keeping this disease at bay, the fact that new clubroot strains are quickly appearing means growers need to deploy a multi-pronged approach.
"The recipe for success would seem to be liming badly-infested patches and seeding them to a perennial grass until spore loads are manageable, coupled with planting resistant canola varieties and rotating sources of resistance on top of crop rotation."
Strelkov agrees that with the new strains appearing, it's unwise to use resistant canola varieties as a sole management strategy. He stresses longer rotations are important, and adds while "sanitation often is not viewed as practical, even steps such as trying to remove large chunks of soil from machinery or working infested fields last can be helpful."
Planning for Fusarium in 2018
3 years ago
-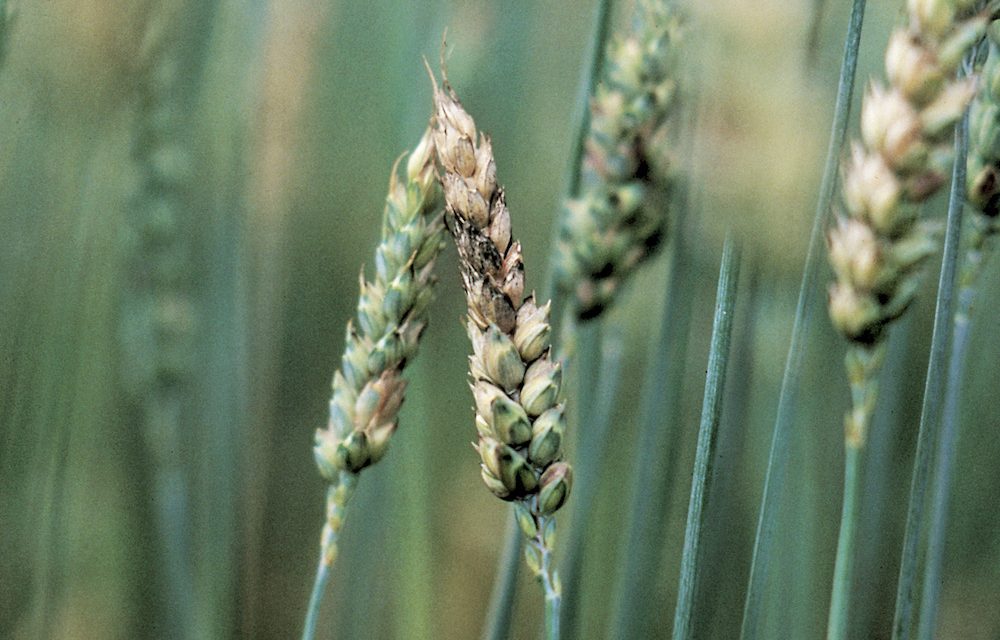 It will be easy for growers to let their guard down this year when it comes to managing for Fusarium head blight (FHB). The bone-dry summer in 2017 meant there was little issue with FHB or any other disease.
However, going into the 2018 season, growers need to stay vigilant against the yield- and quality-robbing cereal disease.
"There's little one can do at this point in time to eliminate the risk for Fusarium if the pathogen is present," says Brian Beres, research scientist with Agriculture and Agri-Food Canada in Lethbridge. "We know the inoculum is there, and while you can't control the amount of pathogen in the soil this year, nor can you predict the weather, you can control your agronomics and give your crop a fighting chance against the disease."
Fusarium graminearum is the most common cause of FHB in Alberta, and is particularly well established in the southern areas of the province. It affects yield and grade as it produces the mycotoxin deoxynivalenol (DON), which makes the grain a poor grade for the feed, malting milling and biofuels industries. High humidity and warm weather in late June and July favour spore development on infected residue, and those spores can spread through the wind or through moisture splashed onto the plant.
"After what appears to have been a year of low Fusarium head blight damage, we hope it is not out of sight, out of mind," says Michael Harding, research scientist, plant pathology with Alberta Agriculture and Forestry's Crop Diversification Centre South in Brooks. "The inoculum overwinters in the soil and on residue, and if we have a wetter season this summer, it could still be a very bad year for FHB."
Going into the growing season, the first thing growers can do to manage for Fusarium is carefully choose their variety based on their local risk. While no cereal varieties are truly resistant to Fusarium, some tolerate the disease better than others. Durum varieties can be the most difficult to choose as they are all susceptible to moderately susceptible to the disease.
Once a variety is chosen, Beres says uniformity is the main theme to allow a crop to battle FHB. A uniform crop will flower at the same time with a shortened flowering duration, ideally before Fusarium spores begin invading the crop. To achieve uniformity, growers need to turn up their seeding rate and then seed early.
"Two beneficial things happen with a higher seeding rate," says Beres. "First, you achieve uniform growth stages throughout the field; and second, you have increased main stem production and fewer tillers, both which makes foliar fungicide timing easier and improves fungicide efficacy greatly."
The ideal winter wheat seeding rate of 450 seeds/sq. metre has been established through previous research Beres and his team conducted. Combined with timely planting further enables winter wheat the opportunity to "escape" FHB infection as it can complete flowering ahead of the onset of spore inoculation. For spring wheat, research was also conducted to gauge what response growers get from a high seeding rate.
"Traditionally, spring cereal growers have seeded around 200 to 250 seeds per square metre. However, we've observed spring wheat such as durum and high-yielding CWRS varieties respond to rates as high as 450 seeds per square metre," says Beres. "While the yield response may stop at 300 to 350 seeds per square metre in some environments and with some varieties, the Fusarium risk may be lower because you have a much more uniform crop that also happens to be much more competitive with weeds."
Once the resistance package is established and the decision is made to seed at a higher rate, growers should consider lodging risk. A crop seeded at a high rate is at greater risk for lodging later in the season if lodging resistance is overlooked when choosing a variety. However, taller wheat can also be a benefit when battling FHB in low to moderate disease severity with low spore dispersal, as the disease spores that splash up from the ground during wet periods may not reach the (head) vulnerable areas of the spike.
Before the seed is even placed in the ground, cereal growers should consider a seed treatment.
"Seed treatments won't directly tackle FHB, which happens later in the season," says Harding. "But it will battle seed- and soil-borne pathogens as well as abiotic factors which could weaken your crop and its stand establishment. You don't know what's in the soil. Treated seed is exposed to less stress early in the season so it has a better chance for success after emergence."
While you want to have your field come into maturity at the same time, high risk FHB areas should consider seeding different fields at different times. "You really don't want to plant all of your wheat during the same week," says Harding. "If they are all coming into anthesis at the same time, your entire season is at risk. But if fields mature at different times, you are spreading out the risk of a total loss."
Rotation is another way to reduce the disease pathogen in the soil, but given Alberta's short growing season and cropping options, effective rotations can be challenging.
"Ideally you would only have one crop in four years that is a host for Fusarium," says Beres. "But that's impractical as many of the crops that comprise today's cropping systems are hosts for the disease. Even if the field is rested in chemical fallow, the undisturbed stubble, tissue and plant roots can be colonized with Fusarium."
Harding says even though ideal rotations are difficult, inoculum levels can be reduced by managing that rotation. "Durum and corn are the best hosts for the disease, so if you are growing corn, which is likely to have more Fusarium residue, don't grow durum right away. Allow the residue to break down on a less susceptible crop. You should work out your field selection in the fall and winter so that you can minimize the buildup of the pathogen."
If the plant is more uniform and flowering more even, the timing window to apply a fungicide is also easier. More heads will come out of the boot at the same time, and the more heads available to the fungicide, the better its efficacy. Recent research shows that waiting until as many heads are visible will reduce Fusarium and DON at harvest. A fungicide will remain effective four to six days after flowering, or seven to 10 days following head emergence.
You also have to take caution as to how you apply the fungicide," says Beres. "You need to consider ground speed, keep your boom levels low around 30 centimetres above the canopy for better coverage, and make sure your nozzle is configured so that the angle and pattern covers as much of the plant as possible utilizing a coarse spray pattern. You'll get as much out of an input that you put into how you apply it."
Harvest management can be tricky once Fusarium has infected a field. Many growers will increase the fan speed on their combine and blow the lighter, infected seed out the back end. However, then the stubble has been seeded with infected material.
"The opinions around the utility of tillage for FHB management in the science community are somewhat mixed," says Beres. "However, studies conducted on the Canadian Prairies show no increase in FHB under no-till, and there is only agreement that F. avenaceum has been controlled with tillage, not F. graminearum."
Eye in the sky
3 years ago
-
The benefits of using unmanned aerial vehicles (UAVs) or drones as crop scouting tools are obvious. They enable farmers to spot problems in the field they didn't even know they had, often more quickly and easily than traditional scouting methods.
That — coupled with the fact UAVs have dropped dramatically in price in recent years — is why more growers in Alberta are utilizing them to help nurture their crops and improve overall farm management.
 Markus Weber is co-founder of Landview Drones, an Edmonton-based company that sells fixed wing and multi-rotor UAVs and also provides operator training. Since the start of the business in 2015, the vast majority of their customers have been farmers and agronomists, reflecting the rising interest in drone technology in the agriculture sector.
 Weber says his company integrates everything a farmer or agronomist requires in order to operate a drone themselves, rather than hiring a professional UAV service provider.
"We outfit them with everything they need, from the drone itself to the sensors and all the software they need to be able to process the data; and lastly, we would provide the training to be able to do it legally and safely," he says.
UAVs today are generally easier to operate than ever. Weber notes while some of their farm customers originally bought drones for fun, they later discovered how useful they could be for spotting problems in their fields.
"People often buy them for recreational uses, and then once they start using them, they realize what a great scouting tool it makes and they start using it on their farm," Weber says.
"Almost without fail, once they get an aerial view of their farm from relatively low altitude, they're finding out about problems they didn't know they had."
Weber says the insights gained from an eye in the sky can help assess general crop health and inform farm management decisions, such as where to spray to best control weeds, insects and disease.
He adds drones are also useful for spotting patterns in the field that could indicate serious issues with farm equipment, such as a problem with a seeder not operating properly that may be causing uneven germination in a field.
 "All these kinds of things that just become plainly visible from the air aren't as easily visible from the ground," says Weber.
"If you can discover a problem with your equipment that you can remedy, that's worth thousands of dollars to a farmer. So that currently is providing the most value."
Robin Harrison is chief drone pilot for JTS Agrow, a farm input dealership near Bruce, Alta., that also provides UAV services for farmers. He believes time is a big reason why drones are growing in popularity among farmers and agronomists.
"I think that it's probably a time saver and increases the efficiency of your scouting time," Harrison says. "You can go out and take a look at a field much more quickly and in much more detail [with a drone] than you can on foot or by just driving by the field."
Drone Data
Ag drones are capable of producing a lot of data, such as Normalized Difference Vegetation Index or NDVI maps, which can be used to assess variability in crop vigour. But managing vegetative remote sensing data such as this can be a daunting prospect, which is why many growers who want to go beyond simple crop scouting and have their fields mapped for precision ag purposes, such as variable rate input applications, often choose to go the service provider route.
"I think the biggest thing that might scare growers off is the data processing and the technology itself," says Harrison. They're not familiar with it necessarily and it might kind of spook them a little bit. They would likely tend to maybe hire somebody like me to do it for them, and then they don't have to worry about that part."
Chris Neeser, a weed scientist with the pest surveillance section of Alberta Agriculture and Forestry, has utilized UAVs in some of his research work. He believes those utilizing drones for precision ag need to develop the necessary expertise to be able use the software and interpret the data correctly.
"The technology itself is always changing and developing rapidly," Neeser says. "There's still a learning curve associated with using UAVs."
While he believes drones can perform a very useful role, Neeser stresses the current technology is not yet up to par with what a human scout can do — namely diagnosing a problem after it's been spotted.
"I would say UAVs are useful for field scouting but they're not a replacement for boots in the field. You still have to go in there and verify what the images show, because the images do not necessarily provide you with the details you need to make a diagnostic of what's going on," he says.
Weber agrees the analytical capabilities of drones may be limited, but feels it likely won't that much longer due to rapid advances in artificial intelligence and the accelerating pace of sensor development.
"The flight technology has gone way ahead of the ability to produce good data from it. Right now, there are many kinds of maps you can generate with it but none of those really tell you what the problem is in a particular part of the field — they just tell you where there might be a problem," Weber says.
"I see in the next two to three years that drone sensor and software technology will change drastically through the use of better spectral data and machine learning. True diagnostic maps will make the biggest change in the industry."
Wheat Midge Tolerance Gene Detected in Soft White Wheat
3 years ago
-

Through recent advancements in marker technology, SeCan recently discovered that the majority of the soft white wheat varieties grown in Western Canada contain the Sm1 trait for midge tolerance – and for this reason they will require stewardship. The Midge Tolerant Wheat Stewardship Team provides the background and an explanation of why stewardship is necessary:
Sm1, the only known gene that confers tolerance to wheat midge, was first identified in soft red winter wheat varieties. In the late 1990s, Canadian public breeders worked to cross this naturally occurring trait into red spring wheat (CWRS and Extra Strong) for the benefit of western Canadian producers. These first products were launched in spring 2010 (AC Unity VB, AC Goodeve VB, AC Glencross VB).
Since that time, over 20 varieties of Midge Tolerant Wheat have been registered in many classes, including CWRS, CPSR, CWES, CWAD, and GP/SP.
As Sm1 products neared commercialization, entomologists agreed that the risk of midge becoming resistant to the trait was highly likely. They suggested a stewardship plan incorporating an interspersed refuge (10 per cent of a susceptible variety) was necessary to preserve the useful life of the Sm1 trait.
First evidence of Sm1 in soft white spring (SWS) wheat varieties came from field tests from the General Purpose Co-op during the 2015 growing season – conducted by the Agriculture & Agri-Food Canada (AAFC) Manitoba wheat midge program (Curt McCartney and Sheila Wolfe), and the University of Manitoba midge program (Alejandro Costamagna, Ian Wise, and Roxanne Georgison). These varieties were identified as midge resistant based upon dissection of wheat spikes.
In 2016, in coordination with SWS Breeder Dr. Harpinder Randhawa, the entire SWS Co-op was tested. The data was all based on dissection of spike samples from the Co-op field tests.
Also, in 2016, Dr. Curtis Pozniak from the Crop Development Centre (CDC) at the University of Saskatchewan, tested a marker for Sm1 on
Wheat Co-op entries. This was done to see if his DNA marker accurately predicted the field-based phenotype (i.e. kernel damage).
The DNA marker developed by CDC was done in conjunction with researchers at AAFC. To date, the marker results appear to match the results from the spike dissections.
Based on the work above, the following varieties carry Sm1 and are midge tolerant: AAC Awesome (CWSP), AAC Chiffon, AAC Indus and AC Sadash. AAC Paramount is suspected to carry Sm1 but needs to be confirmed by field test in 2017.
AC Andrew has been tested by marker and in the field, and does not contain Sm1. For this reason it will be an appropriate refuge for all tolerant varieties.
Why Stewardship Now?
If Sm1 varieties have been grown in other regions without a refuge, why do we need a refuge in Western Canada? Other regions, such as the UK and Eastern U.S., do not have a large acreage of wheat in rotation. In Western Canada, the traditional fit for SWS wheat was the irrigation area of southern Alberta – this area typically has little to no midge pressure. However, in the last seven to eight years, we have seen growth in soft white acres into non-traditional areas to supply the feed and ethanol market. In comparison to other classes, the SWS acres are relatively small. This is fortunate, but still needs to be addressed.
The fact we have been growing SWS without a refuge puts the Sm1 trait at risk. Midge tolerant wheat saves producers $40-60 million per year ($36 per acre). There are no replacement tolerance genes. "There is No Plan B."
For this reason we need to act as quickly as possible to put a stewardship plan in place for the benefit of all wheat producers (not just soft white).
The Stewardship Plan
Seed growers will add refuge to all future seed stocks released of AAC Awesome, AAC Paramount (once field results confirm resistance), AAC Indus, AAC Chiffon and AC Sadash.
Varieties that have not yet been released have limited volumes. Remediation will be a much greater challenge for a variety like AC Sadash that is currently grown on several hundred thousand acres, making up over half of the total SWS acres.
For AC Sadash there were two options to protect Sm1: 1) Work with SeCan members and the industry to add refuge to all seed stocks available, as soon as realistically possible; 2) Deregister AC Sadash to remove it from the system, and replace it with the new products that have refuge blended in.
SeCan has decided it is in the best interests of the industry that AC Sadash remain available – and trust the industry will be willing to participate in implementing a stewardship plan.
The hope is that growers will "do what is right" to protect the trait for the benefit of future generations of wheat producers.
How Can You Prevent Creating Resistance?
If you grow one of these SWS varieties, add a refuge: one bushel of AC Andrew to every nine bushels of tolerant SWS variety.
If you're unable to add the refuge, spray insecticide to eliminate the possibility of resistant midge (until you are able to add refuge).
In the near future, we hope to have the Sm1 marker commercially available. This will give us the opportunity to monitor farm level samples of AC Sadash for the appropriate level of refuge to ensure the stewardship is being followed.
What's Eating Alberta Crops?
4 years ago
-
Here's what's eating Alberta crops, according to Scott Meers, insect management specialist with Alberta Agriculture. He starts with pea aphid in lentils.
Audio file here:Â http://www1.agric.gov.ab.ca/$Department/newslett.nsf/all/cotl25338/$FILE/16_182_Scott_Meers.mp3
Listen Now: As Canola Flowers, Insect Pressure Looms
4 years ago
-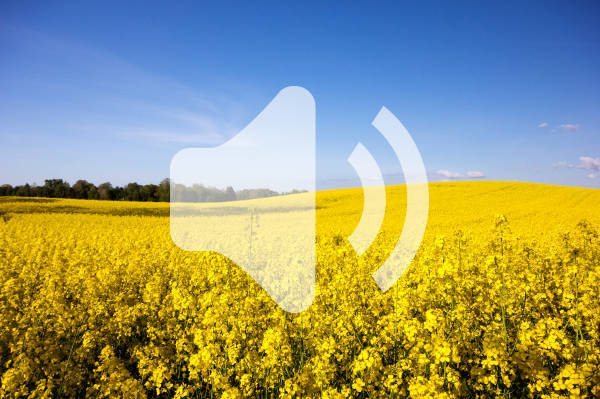 In the latest Call of the Land podcast, Scott Meers,Alberta Agriculture's insect management specialist, notes that canola is starting to come into flower in southern Alberta. What are the implications when it comes to insects?
Audio available here:Â http://www1.agric.gov.ab.ca/$Department/newslett.nsf/all/cotl25282/$FILE/16_168_Scott_Meers.mp3
Listen Now: Early Start to Insect Issues
4 years ago
-
It's a very early start to insect concerns this growing season, from grasshoppers to cutworms and pea leaf weevil. Scott Meers, insect management specialist with Alberta Agriculture, has the details.
Listen here:Â http://www1.agric.gov.ab.ca/$Department/newslett.nsf/all/cotl25166/$FILE/16_140_Scott_Meers.mp3